Feeling lazy is very normal and humane. Because sometimes we are too tired from the activities or fed up with what happen. It's okay then, you just have to feel it to face this phase. I know feeling lazy will make an impact on your look. You tend to use the outfit that you see and feel stuck to mixing the outfit. Sounds terrible but again, it's fine!
All you need to do is find an outfit that looks simple, comfy, and doesn't need to put effort to make it look fashionable. So, I guess, you are in the right place! Because we will talk about the outfit that can make you look stand out on your lazy day. Don't worry, our lazy day outfit ideas won't be hard to follow. Furthermore, we use the outfit that most people have in their wardrobes.
Feeling excited about it? I also feel excited to give these ideas to you! Choose the kind of outfit style that is suitable for you and your mood. Meanwhile, about the comfy feel, you don't have to feel doubt anymore because all of our ideas can give that feel. So, let's move on to the topic!
Lazy Day Outfit Ideas to Look Stand Out
Basic Outfits is the Safest Outfits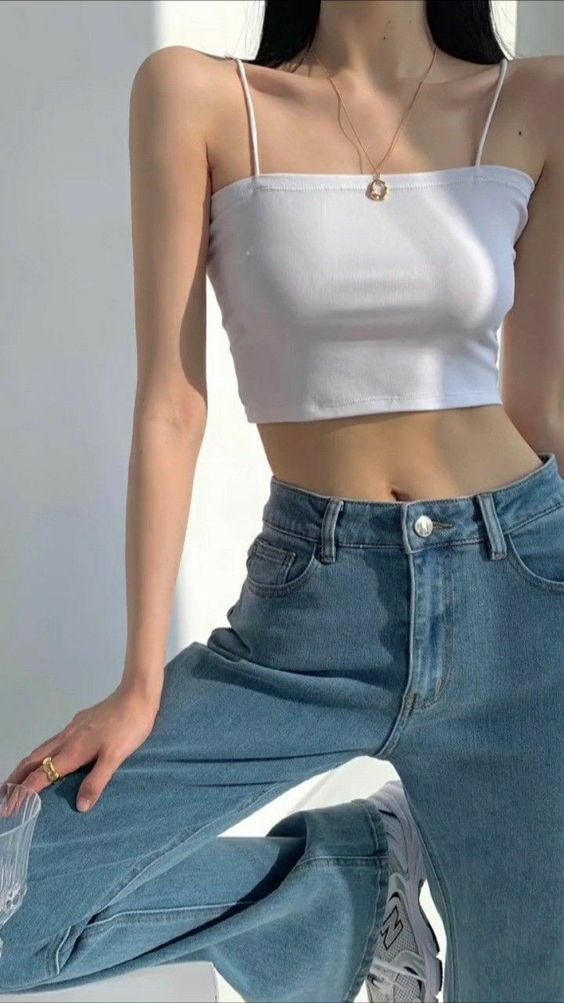 Start with the safest outfit to wear which is a basic outfit. You don't have to put any effort into wearing this outfit because it already makes
you look stand out. So, put on your baggy jeans and a cropped tank, then you're done! It's optional, if you feel empty with your outfit, you just have to add accessories. And it is much better if you can do the layering technique to the accessories part. Don't forget about sneakers to complete your outfit!
Use Midi Skirt to Get the Girly Vibes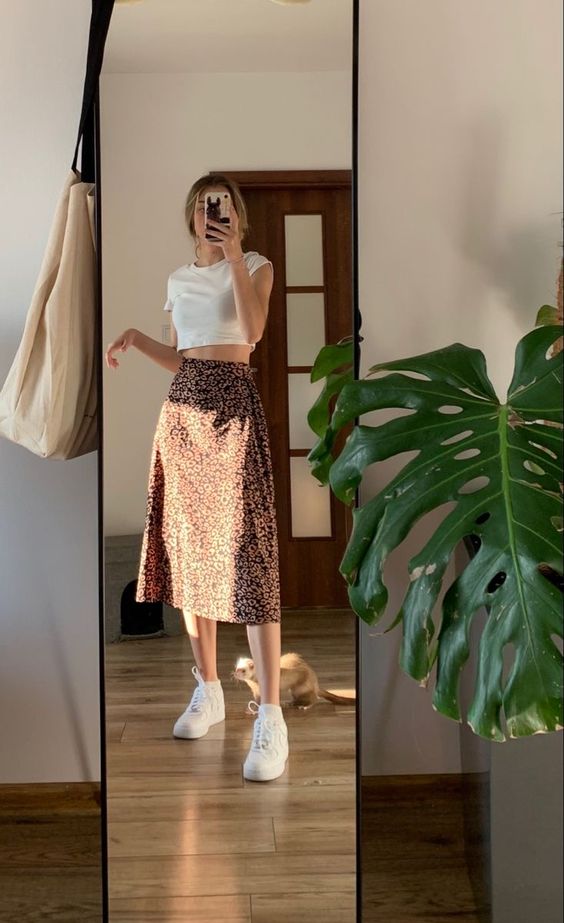 Are girly outfits your style? Okay, if you are in a lazy mood, you can go on with a floral midi skirt to give a girly vibe. Then, try to combine it with a top that feels comfy like a cropped top. Or you can also use a shirt to get a casual look. Furthermore, choose flat shoes or sneakers for the last touch.
Pleated Dress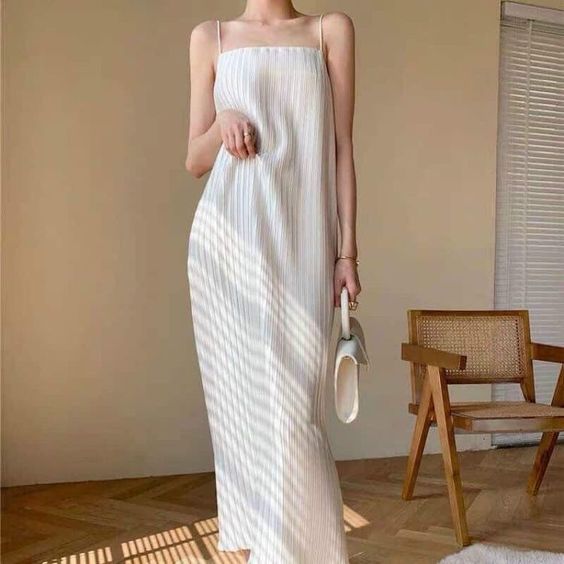 A pleated dress is one of the outfits that you can wear on your lazy day. Besides that, it can be used for casual until formal occasions. Sounds very interesting, right? If you want to wear this dress for special occasions, you only need outerwear to make it more formal like using a blazer. But it's okay if you just wear a dress. Furthermore, match the shoes and the bags to the event that you want to go to.
Corduroy Set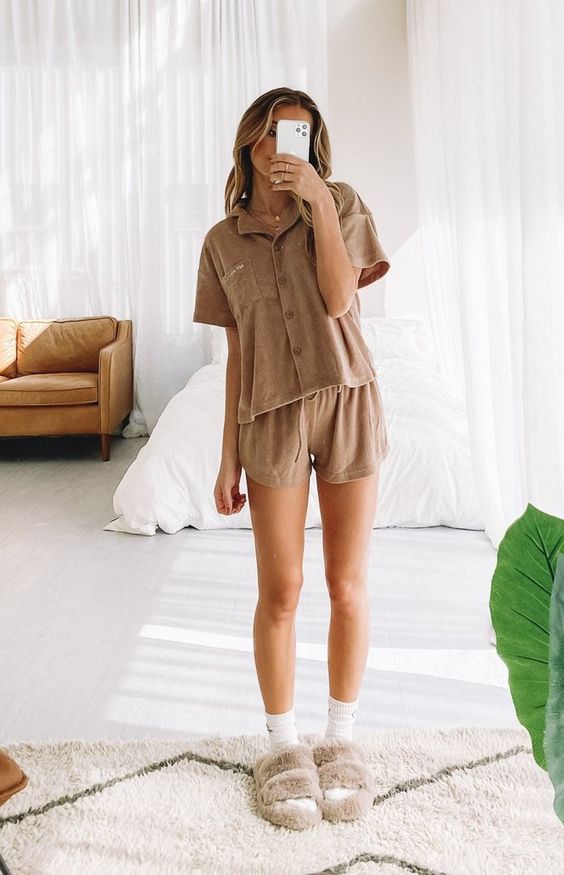 Corduroy fabric is the comfiest fabric ever! Besides that, the design of this fabric can also give you a fashionable look without putting so much effort. Therefore, using a corduroy set on your lazy day gonna be the best choice! Like the picture above, you can wear short pants and a shirt that is made from corduroy. Next, use a simple design accessory to make it fashionable but not look too much.
Loose Pants and Vest for Library Hangouts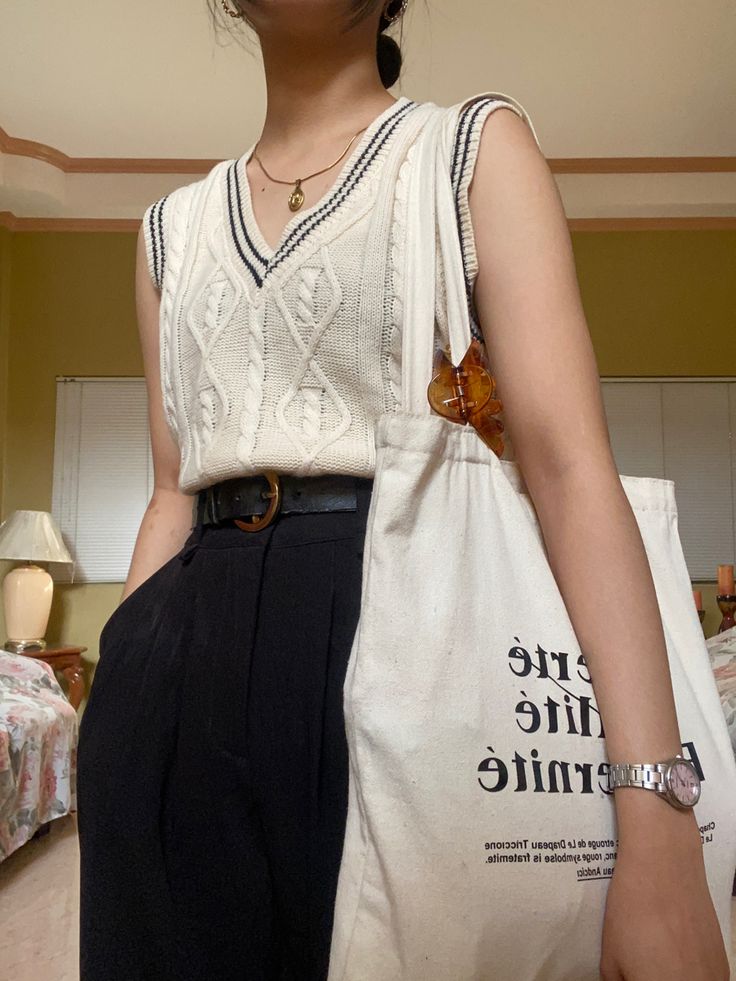 Isn't going to the library will be suitable for the nerd style? Okay, we recommend you using loose pants and combine them with a vest. That's it, with only two outfits you can achieve a nerd style! Furthermore, using accessories will help you to make your outfit chicer. Lastly, sneakers and a tote bag for finishing this outfit look.
Style Culottes Jeans with Cropped Sweater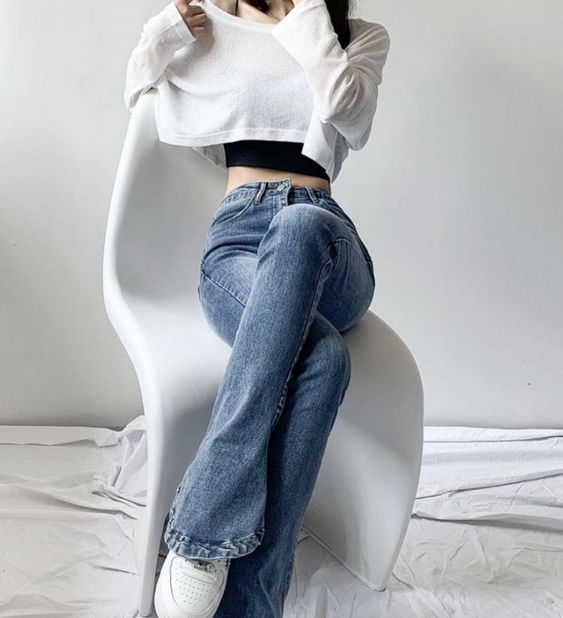 This is for those who always feel insecure about having a short or petite body. You can get the tall body effect by using culottes jeans. It's because the design of culottes can make your legs look longer. Furthermore, combine these pants with a cropped sweater. This is optional, if you want to make this outfit more stylish, use a cropped tank that is longer than your sweater. Now, you can get back your confidence!
Look Sexy in Bodycon Dress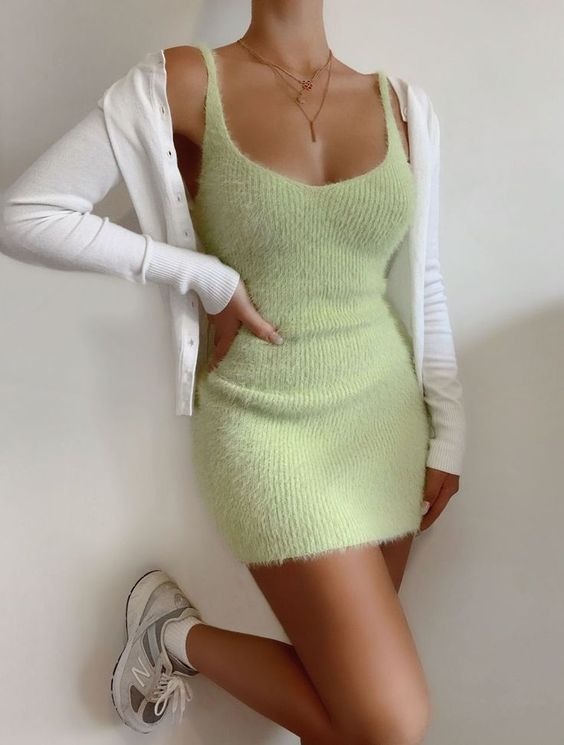 Who agrees with me that using a bodycon dress can make you feel sexy? The reason is bodycon dresses usually are made from elastic fabric that can fit into your body. It will help to shape your body silhouette so will make you look sexy. But if you feel this dress is too open, you can use outerwear such as a cardigan, jacket, or even blazer. Just choose which outerwear matches your occasion.
Biker Shorts are The Comfiest Pants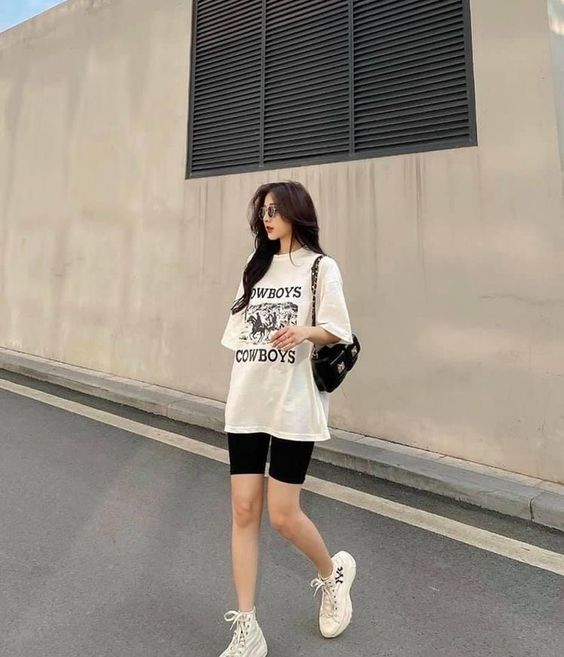 Usually, people use biker shorts for exercise. But nowadays, you can use it as your daily outfit! Mix and match your biker shorts with an oversized t-shirt. This gonna be the comfiest outfit ever to wear on your lazy day! Don't worry about the simple look, because this outfit still gonna make you stand out. Don't forget to wear a cap as the hair accessory, a shoulder bag, and sneakers to support your biker shorts outfits.
Look Chic Using Short Ripped Jeans and a Tube Top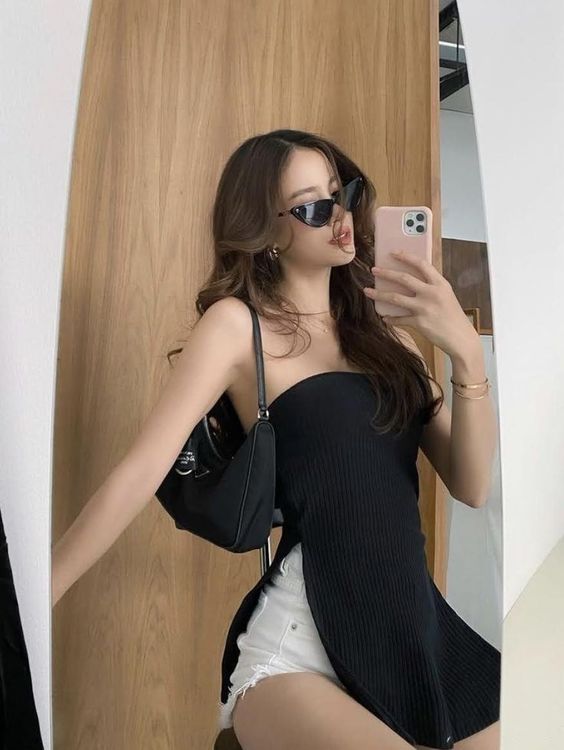 Feeling lazy to mix and match your outfit but want to get the chic look? Sounds impossible but actually, you can get what you desire! Therefore, we suggest you try short ripped jeans with a tube top. To bear the chic look, you must use sunglasses and a few accessories that are made from gold. Lastly, chunky shoes or boots that can match your chic outfit!
Short Pants and Oversized T-Shirt for Hangouts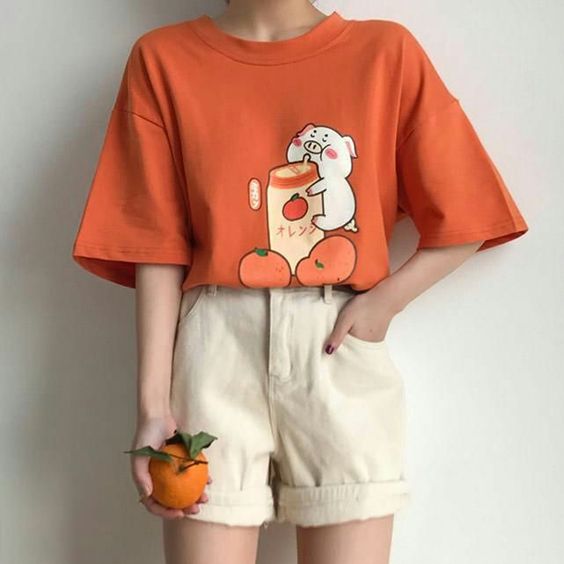 If you are still a teenager and want to go hangouts with your friends, this idea will be compatible with you. Style short pants with an oversized T-shirt, believe me, you will look younger in this style. Not only for teenagers, even if you are already mature, you still can use this idea.
Style Cargo Pants with a Halter Tank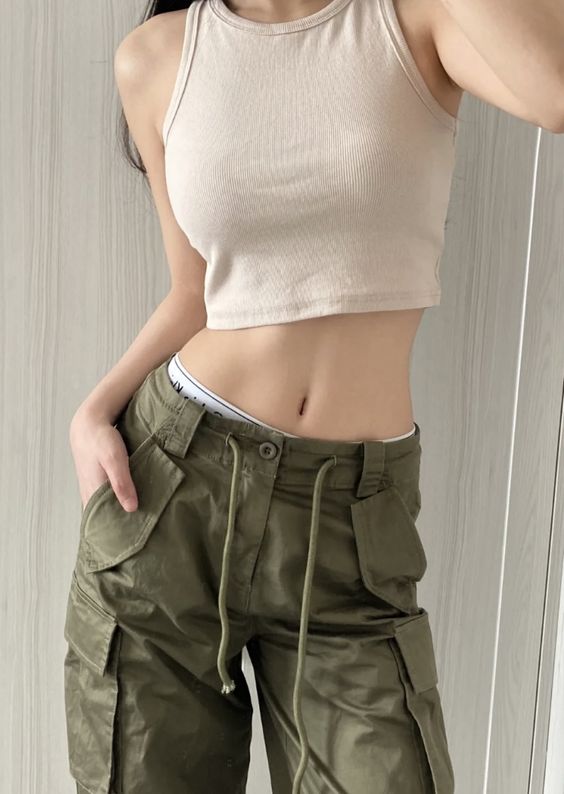 Style your cargo pants with a halter tank if you want to get the boyish vibes. I guess, a lazy day outfit gonna be suited in a boyish style because it looks simple and comfy at the same time. Next, you only need to a layered necklace, beanie hat, and chunky shoes to finish out this outfit style.
Look Fashionable in Tartan Pants and a Cardigan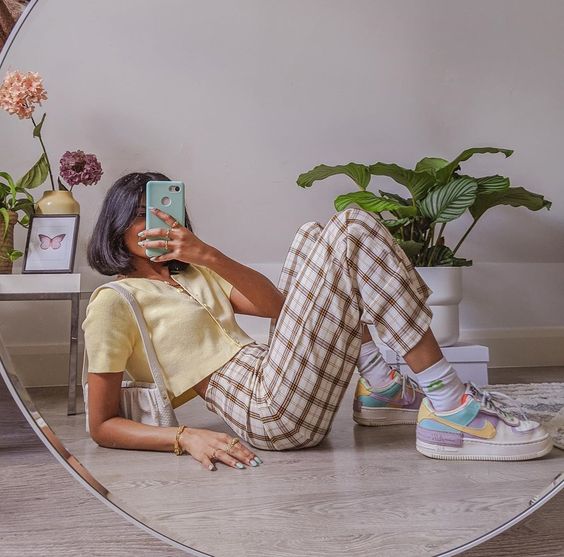 This kind of 90's style gonna make you stand out on your lazy day! You don't have to do a lot of things, just combine the tartan pants and a cardigan. Maybe for the accessories, you can skip them if you don't want to because only using these outfits is already enough. Furthermore, to make this outfit make sense, pair it with sneakers for the shoes.
Mix and Match Sweatpants with an Off Shoulder Top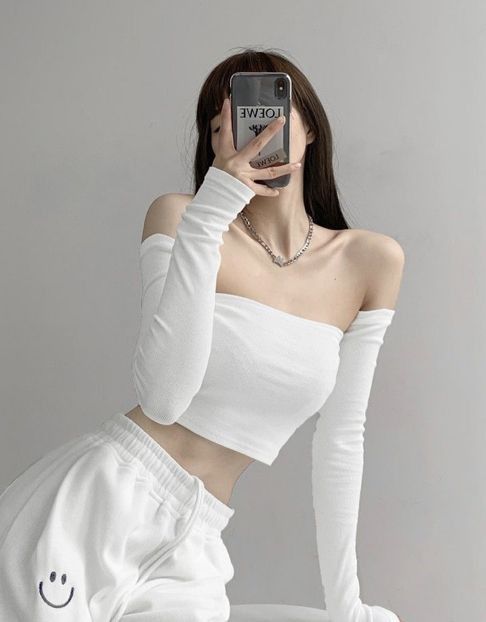 Sweatpants and an off-shoulder top are the combinations that successfully make you look fashionable. Even if it looks simple, the design of an off-shoulder top will be helpful. To fill in your empty neck, just add a simple design necklace. Now you can use this outfit for hangouts with your friends or doing a street walk.
Warm Your Body Wearing Hoodie and Fur Jacket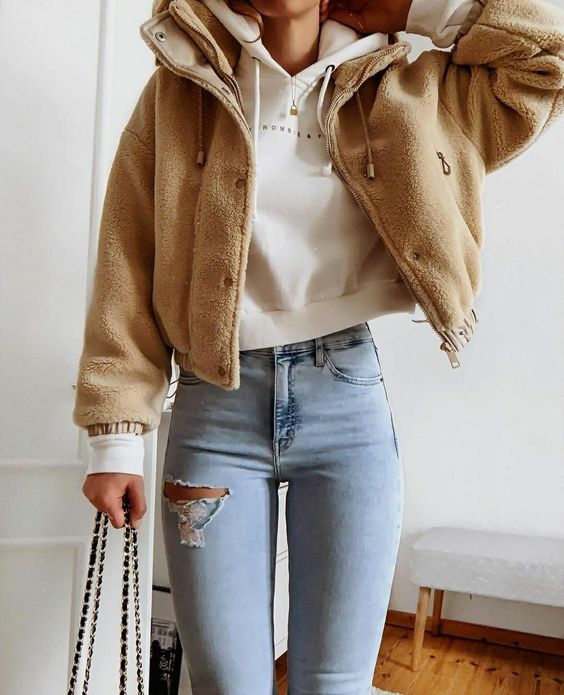 If you feel the weather is cold outside, you have to use a warm outfit. So, you need to wear your hoodie! Not enough with a hoodie? Then, use a fur jacket as the outerwear to bear the warm feel. Next, for the bottoms, you may choose ripped jeans or other pants that are convenient for you. And last, finish with shoes that can close all your feet.
Midi Skirt and a Satin Tank will Give You the Feminine Look
If you are a type of feminine girl, of course, you have to wear a feminine outfit to make you feel comfortable and confident. So, styling the pleated skirt with a satin tank is a great way for you! For this idea, you will need the help of accessories to make your outfit look glamorous. This idea gonna be suitable to use for hangouts, attending a casual party, or going to the shopping mall.
Make Your Outfit Playful with Overall Denim and a Tank Top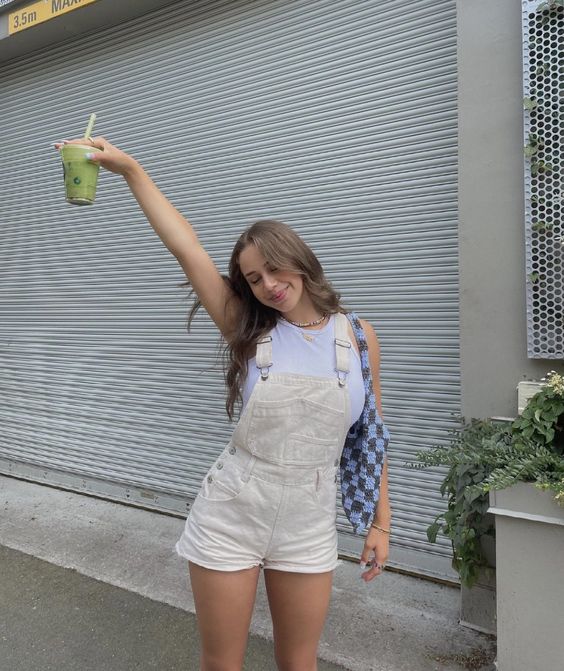 Another outfit that can be worn by teenagers or even mature women. Yes, overall denim and a cropped tank. But if you don't like using cropped tanks you may change it with a basic t-shirt, shirt, or any kind of top that you want. Furthermore, use a kind of accessories that will support your playful looks like using an accessory that is made from beads, hairpins, or a cap. This outfit going to be perfect if you wear it for theme park hangouts.
Knit Set for Chill Day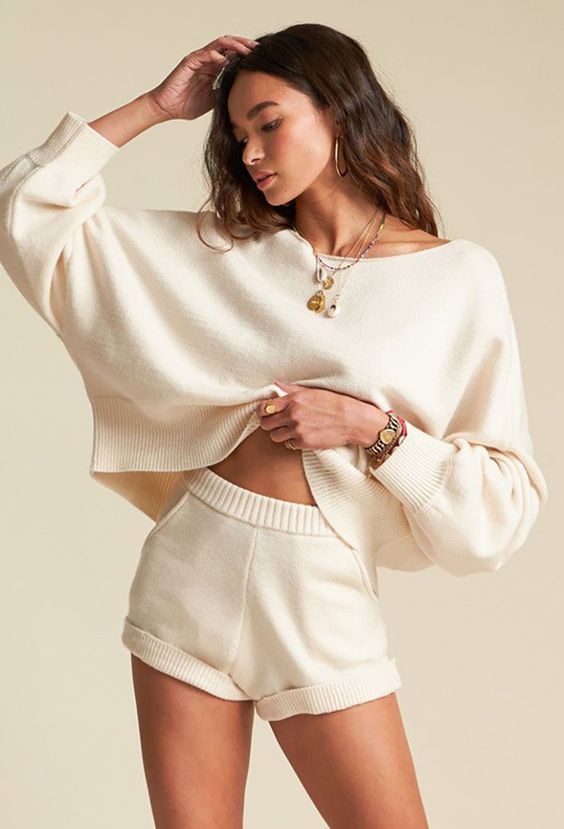 Feeling lazy makes us want to get chill. If possible, we will stay at home all day long and do something relaxing like watching a movie, reading a book, and many more. But you need a comfy outfit that will not bother your moves while enjoying your chill day. Therefore, you can use a knit set! Use a combination of short pants and a cropped sweater, I'm sure it will make you look stylish.
If you want to wear this outfit for going to the grocery or street walking, you can add sandals for the shoes and a tote bag as your bag. You don't need to wear any accessories because it feels heavy and make this outfit look too much.
Flannel Jacket can Level Up Your Fashion Style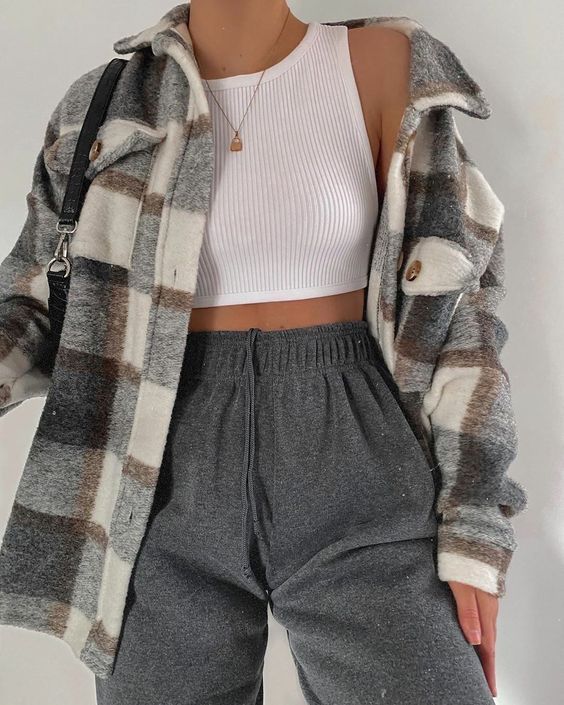 Only wear sweatpants and a tank top? Looks boring! You need to look different from the others! So, add a flannel jacket that will level up your fashion style in a while. This jacket will support your boyish look, therefore, you have to wear sneakers for the shoes. Use this outfit for hangouts, going to college, or chilling out at the café.
Knit Dress
Want to feel comfy but look girly at the same time? Okay, you can change a knit set with a knit dress. Both of these outfits will never fail to make you feel comfy. Because the wool has a soft texture and can give you a warm feel. That's why many people use this knit dress for autumn or winter outfit.
Lazy Outfit Look for Work
Work is work, even if you are in a lazy mood, you need to wear a proper outfit. Maybe you can go on with a casual outfit such as baggy jeans and a cropped shirt. Simple but still look formal! Except for going to the office, you may use this outfit for hangouts or going to school too.
Use Short Pants and Cropped Tank for Picnic
Want to go for a picnic in the summer? You will need an outfit that will not make your body hot. So, you may style your short pants with a cropped tank top. Then, use a cap to protect your head from the heat and also boost your outfit style. Furthermore, to bring some of your stuff, use a rattan bag.
Loose Pants and a Cardigan are the Great Combination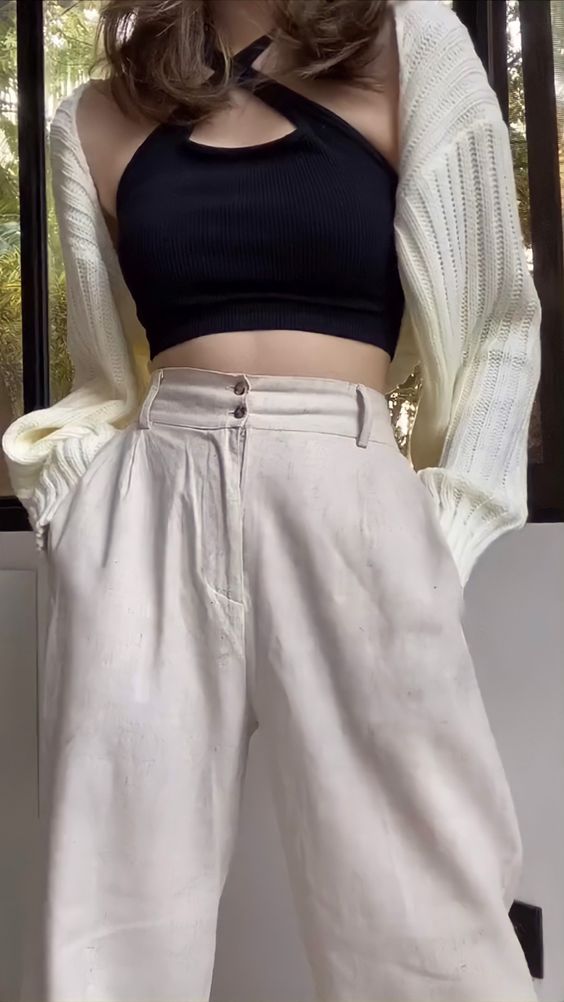 Have you ever tried to combine loose pants with a cardigan? You need to try this combination outfit now! Meanwhile, for the innerwear, we recommend you use a halter tank or wrapped tank. Next, to make your outfit look fancy, put on some accessories that have a simple look. This outfit that you can wear for museum hangouts because it looks aesthetic.
Use Denim Skirt to Look Casual
Feel confused to style your denim skirt? This idea might inspire you! Try to mix your denim skirt with a cropped tank top to look casual. But if you want to get a formal look, you can use a shirt for the top. So, it means, you can use this skirt for any occasion! You only need to choose the right top that is suitable for the place that you want to go. And your denim skirt will look stylish even if you feel lazy to do the mix and match!
Cut-Out Sweater to Make Your Outfit Outstand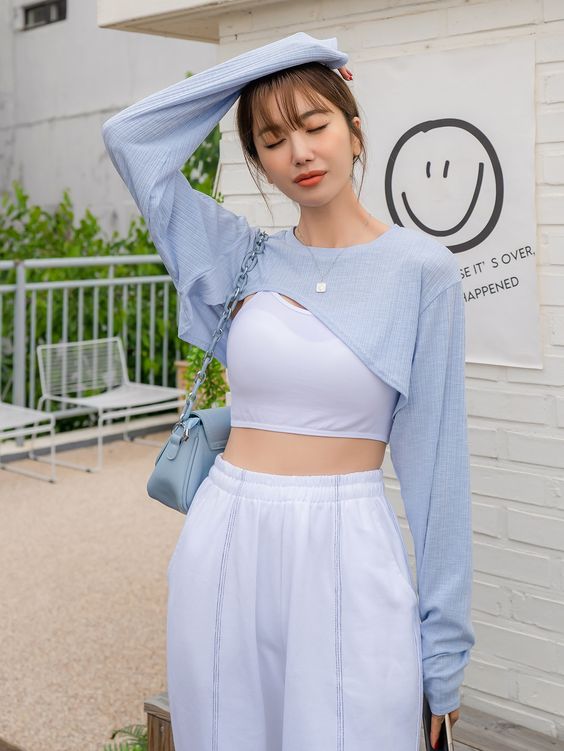 In the previous idea, we already tell you to add a jacket to level up your fashion style. And if you don't like wearing a jacket because of the hot weather, you can still make your outfit chicer by using a cut-out sweater! This outfit will be perfect to combine with any inner and bottoms. Moreover, you will look more stand out by adding a cut-out sweater.
Style Tennis Skirts with Polo Knit Top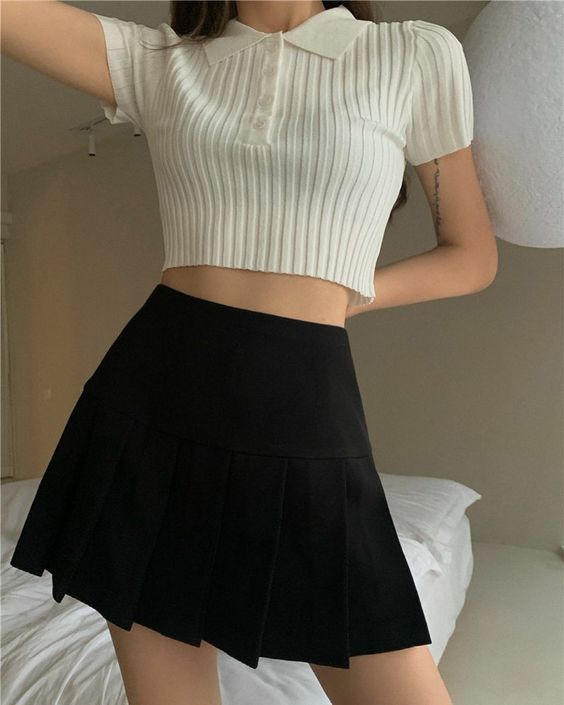 This idea already feels familiar to you! An outfit inspired by a Korean girl can be the right choice when you are on your lazy day. Because only wearing tennis skirts and a polo knit top, you can attract everyone's attention. Furthermore, you can make this outfit your sports outfit too. Isn't this outfit very useful?
That's all about the lazy outfit ideas that might inspire you! Do you think our ideas are very helpful for you? I guess it's gonna be the lifesaver when you feel lazy or stuck to styling your outfit. Remember girls, no matter how lazy you are, wearing a proper outfit and looking fashionable is very necessary. So, I hope you like these ideas!