Do you have any plans for summer this year? You should make a plan from now, so you don't waste your holiday. Maybe some of you feel like staying at home much better, especially if you are introverted. But, you have to believe me, spending your summer with many activities will bring joy and happiness that can greatly affect your mood.
Feeling stuck about what you have to do? Be calm guys, because we will give you some activities recommendations that would be amazing. I'm sure, you won't regret it if you follow our ideas! Moreover, if you do the activities with your best friend or mate.
Another plus side of our ideas is you will not spend a lot of money and very simple to do. Are you guys excited about the topic? I know you will feel that so. Therefore, without any further do, we can immediately jump to the summer activity ideas!
Best Summer Activity Ideas in 2023
Go Camping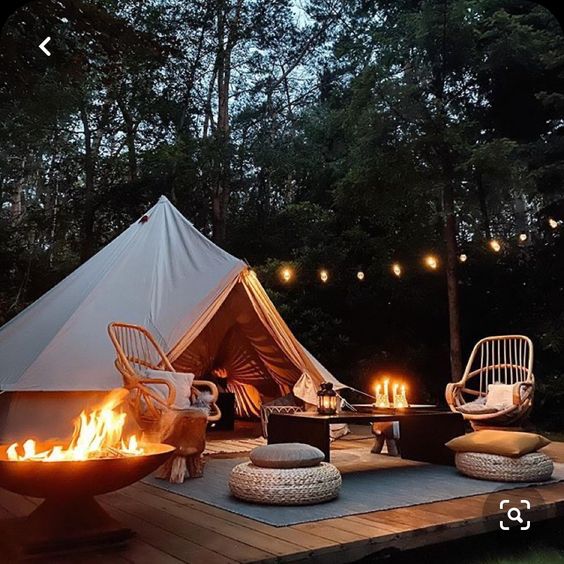 The first idea that we will recommend to you is to go camping. I think the weather in summer very perfect for having a camp. This activity will be so much fun if you can do it with all of your close friends. Then, held a campfire or BBQ to make your camp not boring.
Do this activity at the forest or beach. Just choose the place that sounds interesting and fun. Furthermore, don't forget to prepare everything well to not ruin the vibes. You can prepare the tent, food, and many more.
Outdoor Movie Night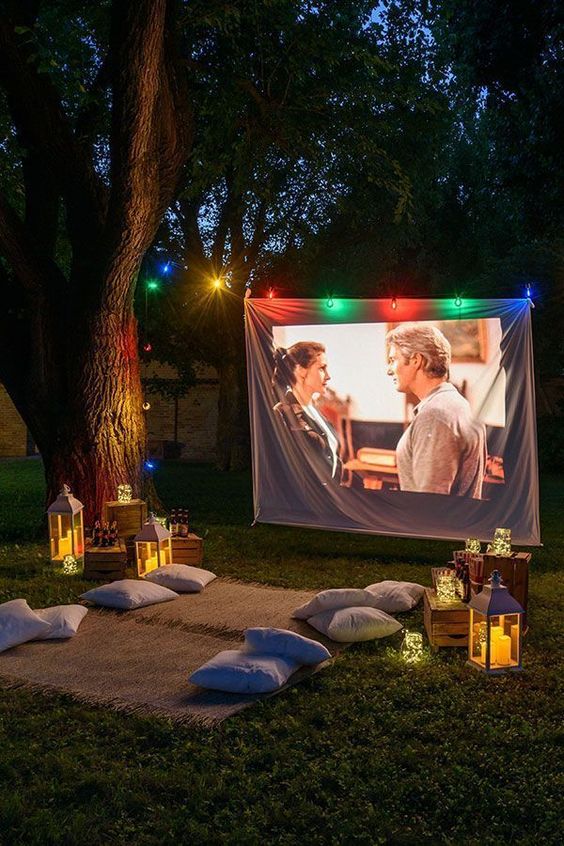 If you choose to stay at home it's okay. I know that staying at home feels so comfy and cozy! But to make it fun, you can do an outdoor movie in your backyard. Make the place as comfortable as possible by setting about the sofa, the screen, and the food. Isn't this idea sounds interesting?
Have a Beach Day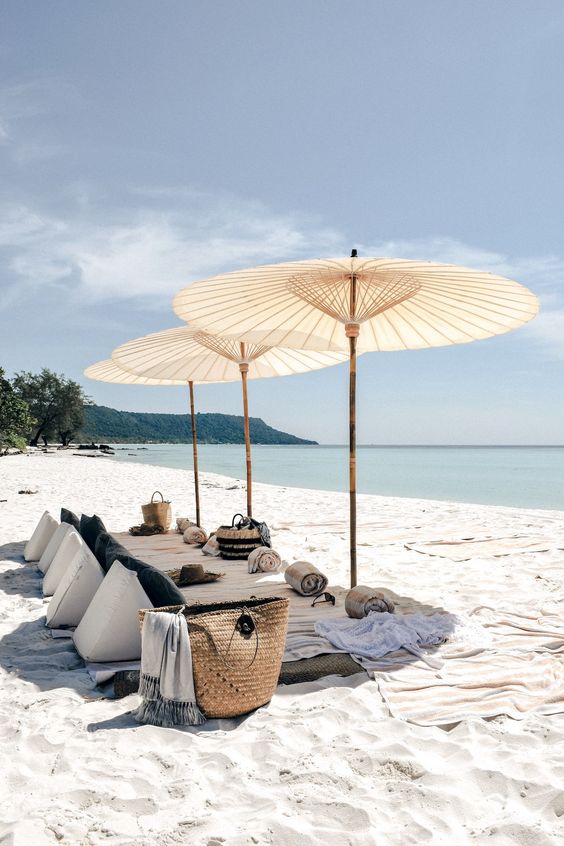 Isn't summer would feel great if you go to the beach? Because you can enjoy the beautiful scenery or even do sunbathing to tan your skin. Not only that, but at the beach, you can also enjoy the cuisine, surfing, and many things.
Therefore, going to this place is very recommended. Besides you can have fun with a lot of activities, going to the beach can also save much your money. So, what are you waiting for? Go ask your friend to go to this place together.
Go Swimming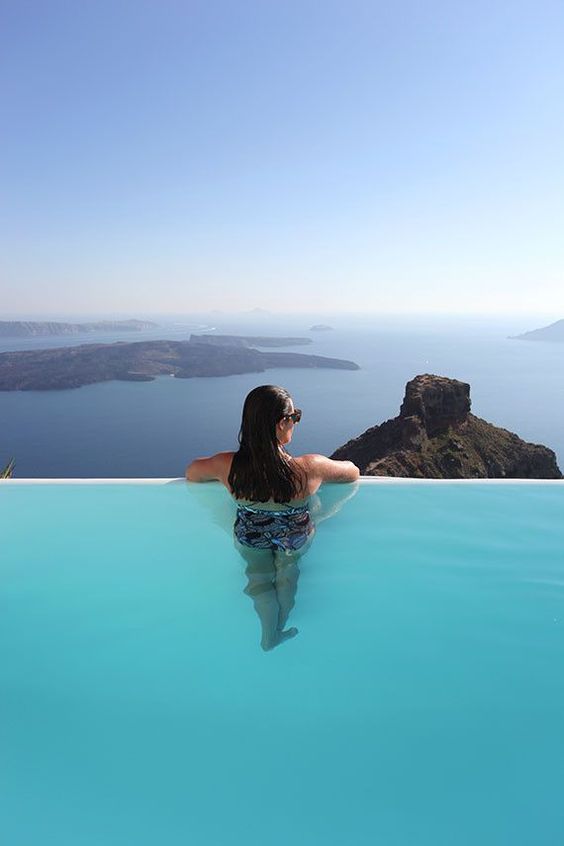 The hot weather of summer makes you try to find an activity that can give you a cool feeling. So, if you ask us what the best activity is for it, the answer is to go swimming! You can swim at the beach or even the pool. Just choose the place that you like! It's more fun if you can do this activity with your best friend.
Read a Book for Relaxing Your Mind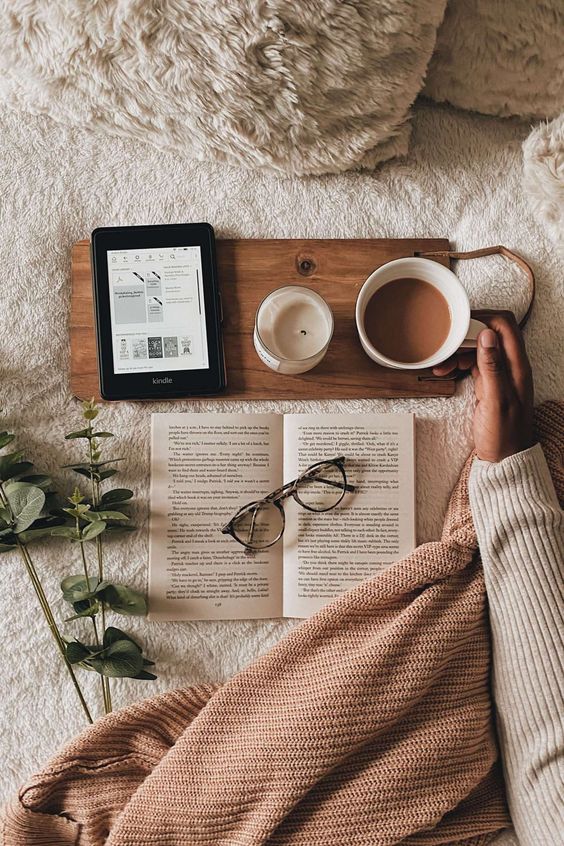 Sometimes, feeling hot make you feel stressed and can't think clearly. You need an activity that could make you relaxed and relieve stress. Then, why don't you try to read some books? Just stay in your room, turn on the air conditioner, and grab your favorite book. I guess this activity would be perfect for those who are an introverted person. But if you don't like staying in the room, you can do this activity outside too. Like a backyard, garden, or park. So which place that you will choose?
See the Stargazing as the Stress Relieve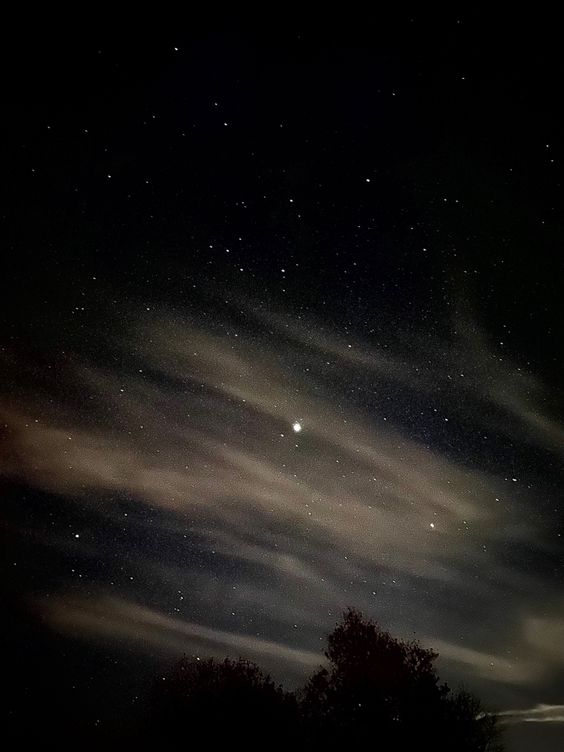 Believe me, see stargazing is a very great thing to do when you feel stressed besides reading a book. You can just enjoy the sky that is full of stars. Why do you need to do this activity in the summer? It's simple, it is usually the sky in summer tends to be brighter and the stars are more visible. You can see stargazing with your mate to get a romantic moment.
Aquarium Hangouts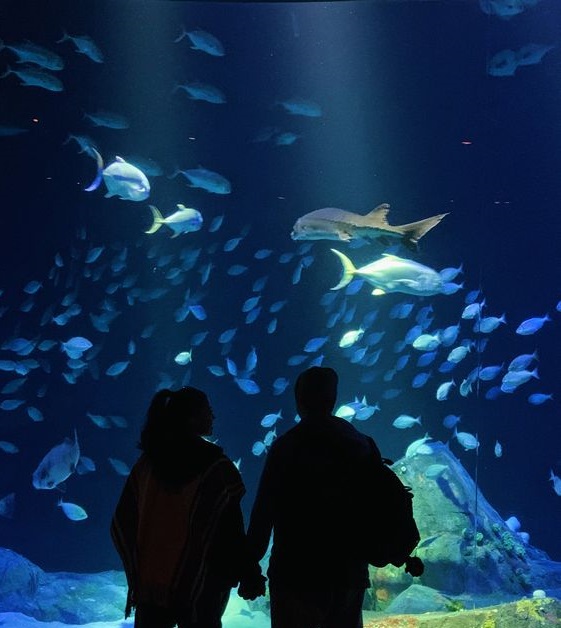 Aquarium hangout is one of the perfect activities for a date. Not only for dates, but you can also go to this place with your friends or family. Simply, this place would be great to go with someone that you feel special. You can enjoy the fish and other sea animals or you can do the photoshoot too. So, don't be surprised if this place will be very crowded even on weekdays.
Go On a Hike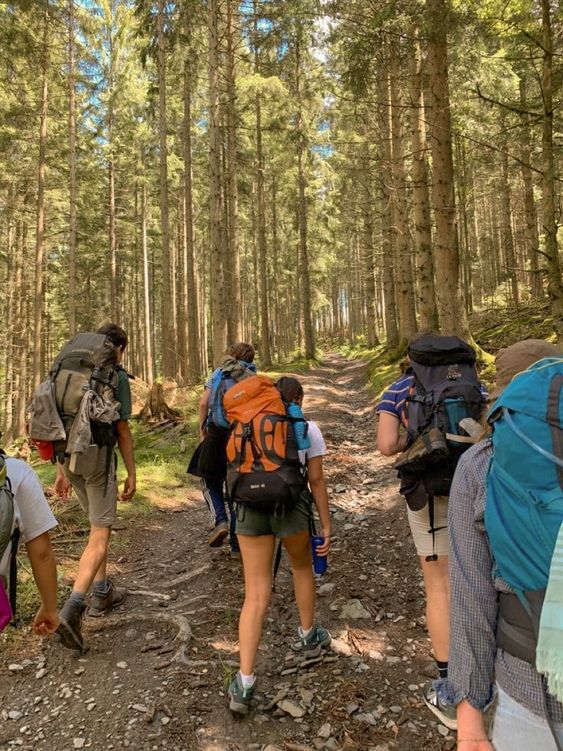 The weather in summer very supports you to do hiking. This activity is aimed at people who love nature and adventure. You can do this alone for stress relief or with your friends for having fun. Don't forget to bring the stuff that you need like a tent, clothes, food, water, and many things.
Eat Ice Cream for Boosting Your Mood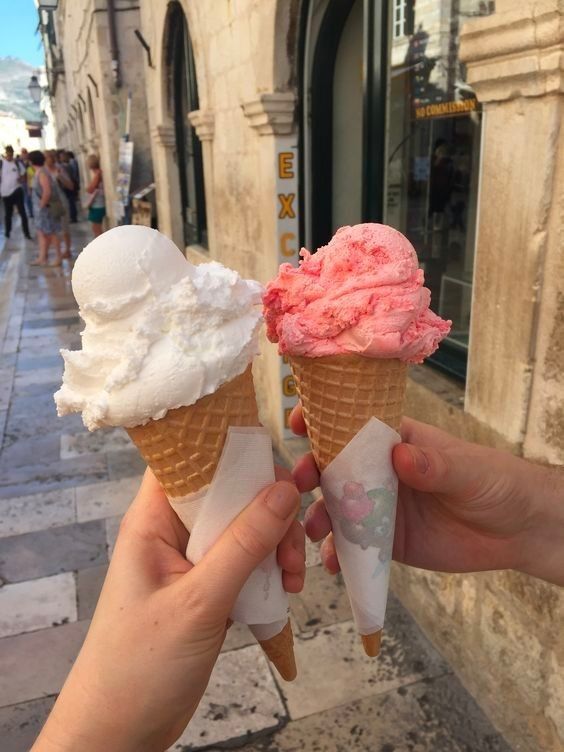 Do you know what the best dessert to eat in the hot weather is? Yes, you're right, ice cream! Who doesn't like ice cream? I'm sure there isn't anyone who doesn't like ice cream. So, going to the ice cream café is gonna be amazing to do! Or you can also have your ice cream while strolling around the town.
Having an Outdoor Concert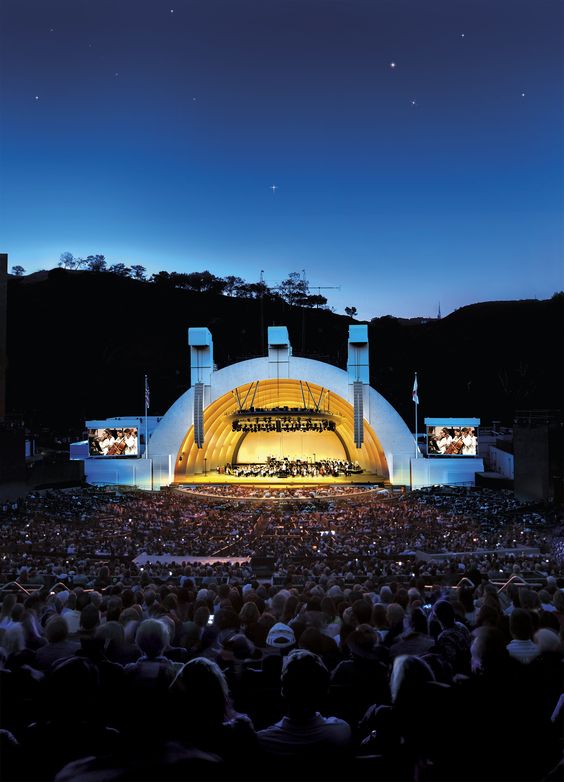 Summer is the perfect time to go to concerts. Moreover, there are a lot of concerts that are held in this season because the weather is very favorable. Going to concerts with your best friend or your mate would be fun!
Play Basketball Game to Keep Your Body Health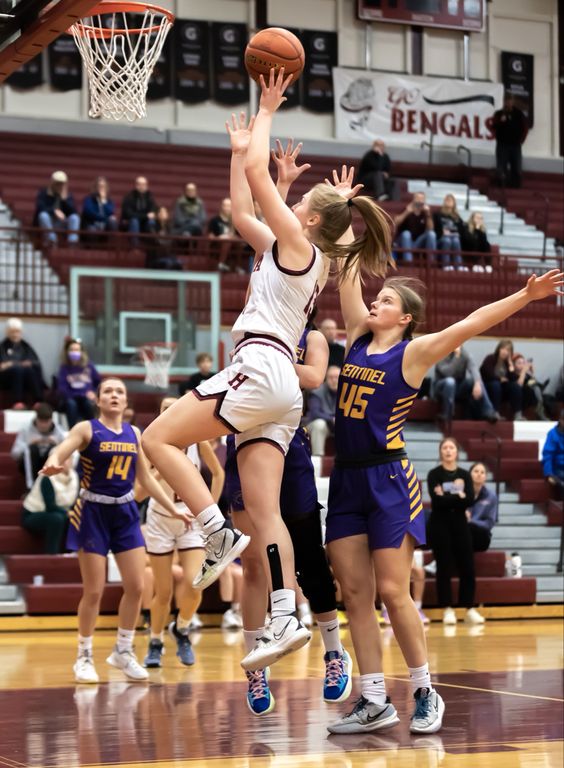 I know you already feel bored staying at home because of the previous season that limits your activity. But summer is the time for you to enjoy every moment outside. If you need to do exercise to keep your body healthy, maybe you can choose the kind of sports that can be done together with your friends.
The sport that can be done for all gender is basketball. Moreover, it's very easy to find the basketball court which makes you have no reasons to skip exercise!
Going on a Road Trip Sounds Fun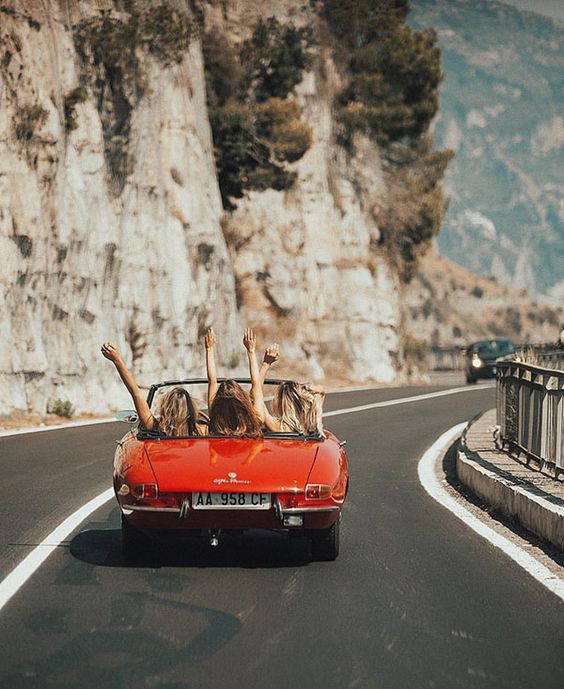 Another activity that you can do in summer is going on a road trip. Yes, you can make a plan with your best friend for this activity. Believe me, this road trip will relieve your stress and boost your mood in a minute. Maybe you can have a road trip to another town that has a beautiful place. Sounds fun enough right?
Held the BBQ Party in the Backyard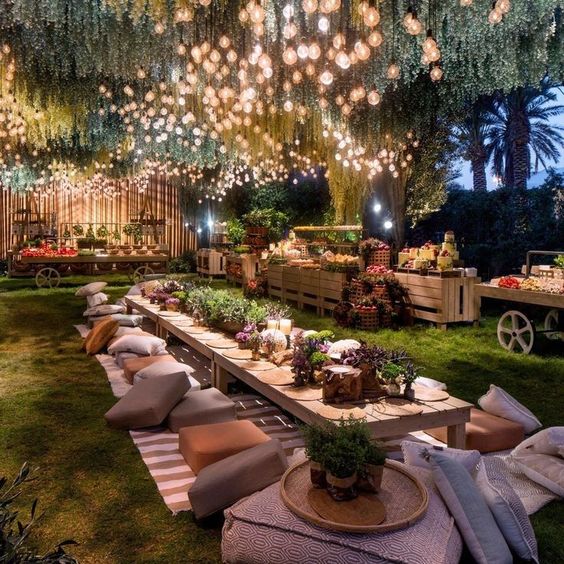 Want to have a simple party? Then, you can hold a BBQ party in your backyard. Design your backyard with lights, tables, and chairs to support the vibes. Then, don't miss out on the meat to complete your BBQ party. After finishing the decoration, you can invite your friends and all your close person.
Go to a Waterpark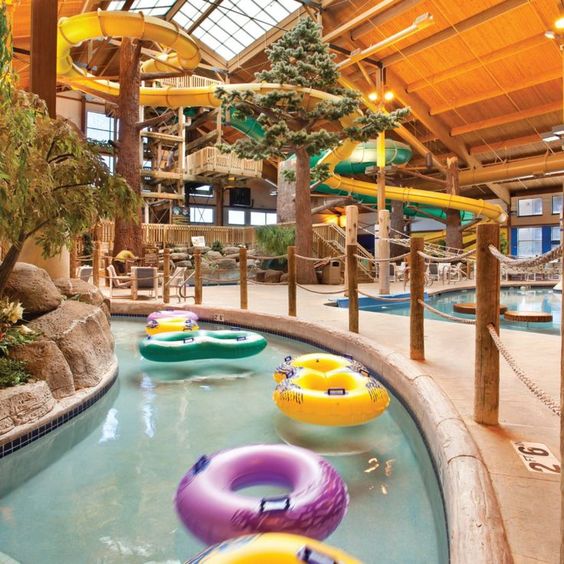 Going to the waterpark when summer, I think it would be a great idea. Certainly, hot weather and playing with the water are the perfect match. Not only swimming, but you can also play on the playground inside the waterpark.  This activity can be done with friends, mates, or even family.
Have a Bike Ride
If you think our previous idea is very hard to do and complicated. You can do a bike ride to spend your free time on your holiday. Do this activity alone or with your friends to get more fun. You can stroll around the town and also buy some food. I'm sure, you won't regret doing this simple activity.
Host a Sleepover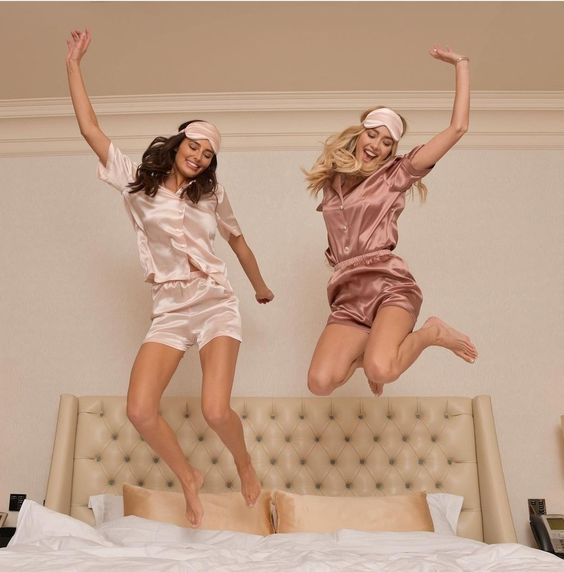 Searching for an activity that can make you happy without spending a lot of money? I know sounds impossible but there it is! Yes, hosting a sleepover is the answer. Go invite your close friends to stay one night at your home. You can make a plan to watch a movie, delivery your favorite food, do skincare, and many more. So, do you interest in this activity?
Freshen Your Body with a Glass of Lemonade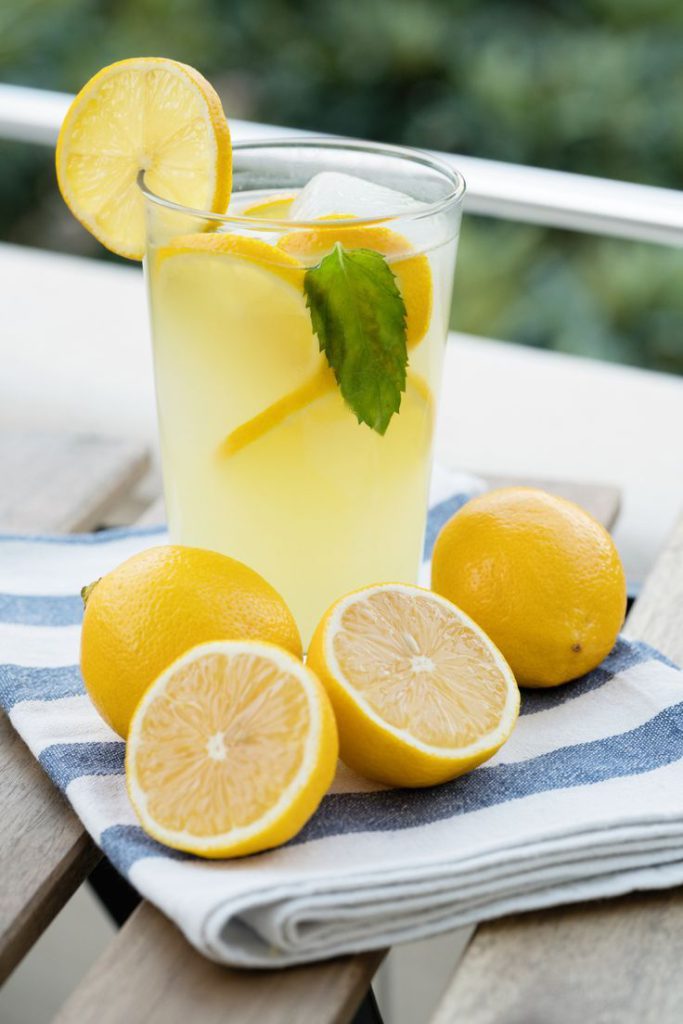 Summer will suit with a sour and refreshing drink like lemonade. Moreover, making this drink is not hard as you think. You only need to prepare the ice cubes, lemonade, and soft drink. Then, combine all the ingredients in one glass. And voila, your lemonade drink is done!
Enjoy this drink at the beach or park to support the vibes. But it's fine if you just want to enjoy it at your home while doing another activity.
Go to a Summer Carnival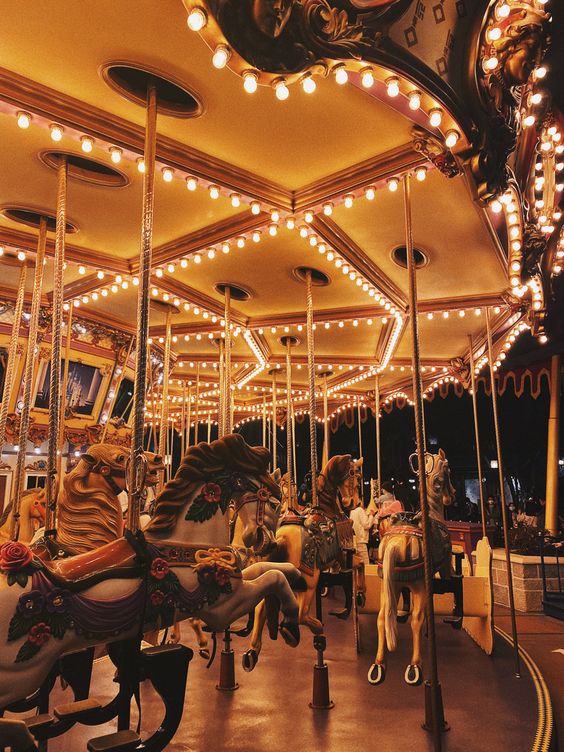 There are a lot of carnivals that will be held in the summer. So, if you get bored just staying at home, maybe you need to try to go to this place. You can enjoy many vehicles, food, or even shopping inside the carnival. Or you can make this place as your date idea too! Now, go get your carnival ticket and have fun!
Picnic in the Park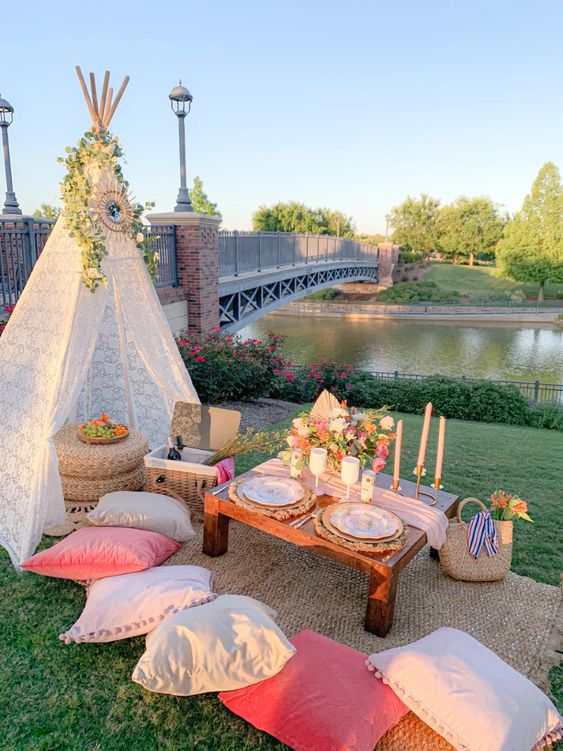 When you feel bored and have some free time, you should try to go on a picnic at the park. You can do this activity while painting, reading a book, enjoying nature, or eating some food. That's why, this activity can boost your mood quickly without spending your money.
You may go picnic alone or invite your close person to accompany you. It just depends on your preference and the purpose of doing the picnic. If you want to chill out, maybe alone is much better. But for those who want to have fun, you can do it with your closes people.
Watch Fireworks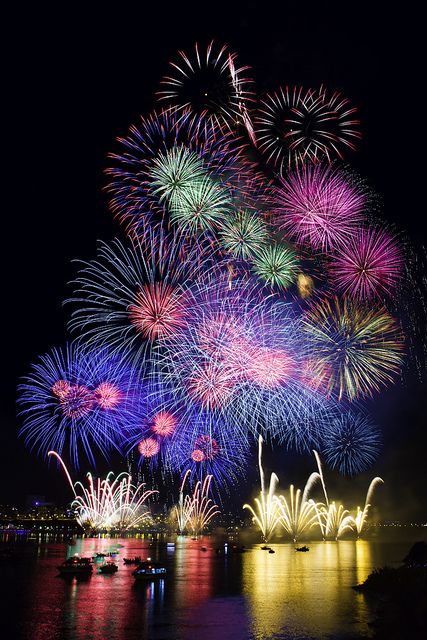 A lot of carnivals mean there are a lot of fireworks shows too. So, this can be the activity that you can do to spend your free night. Even it would be the best date idea because it can give a romantic moment.
Groceries Shopping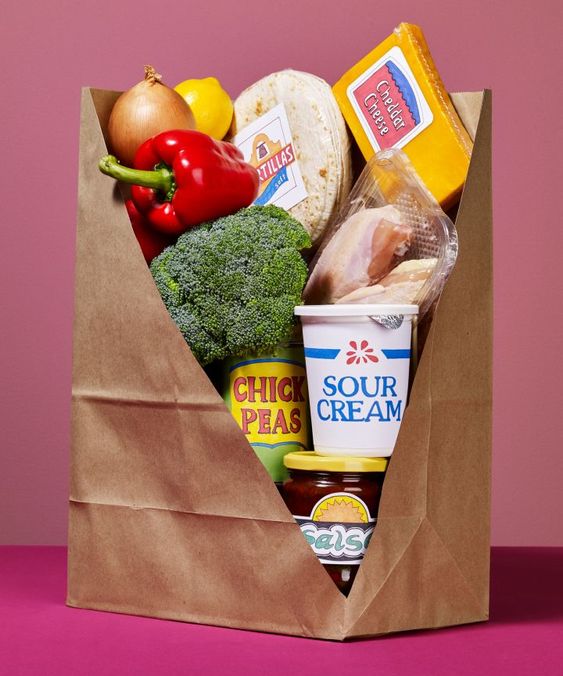 Turning the new seasons is the time for you to adjust the food. Maybe in the winter or autumn, you tend to store the food that can warm your body. Meanwhile, in the summer, you need food that can refresh your body. Maybe sour and icy food or beverage would be nice for balance this season.
Play Watersports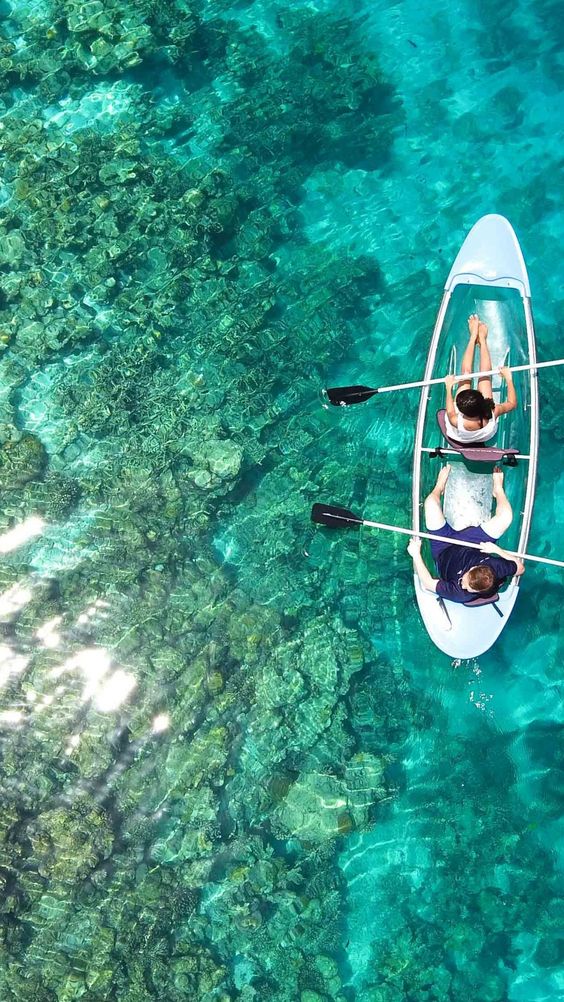 If you have the plan to go to the beach, you have to try the watersports too. This activity can be your reference if you get bored with sunbathing or swimming. You can try to surf, jet ski, and many more. Do you feel it will be a great idea?
Make a Pizza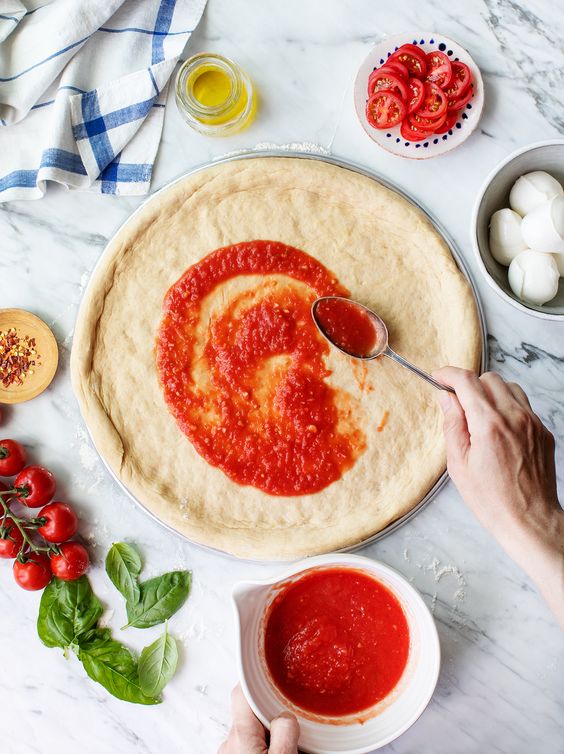 If you usually deliver the pizza, this time you have to make it by yourself. Besides you can adjust the ingredients, you can also add experience and practice your skills. It is more fun if you do it with your mate or your best friend.
Go to The Museum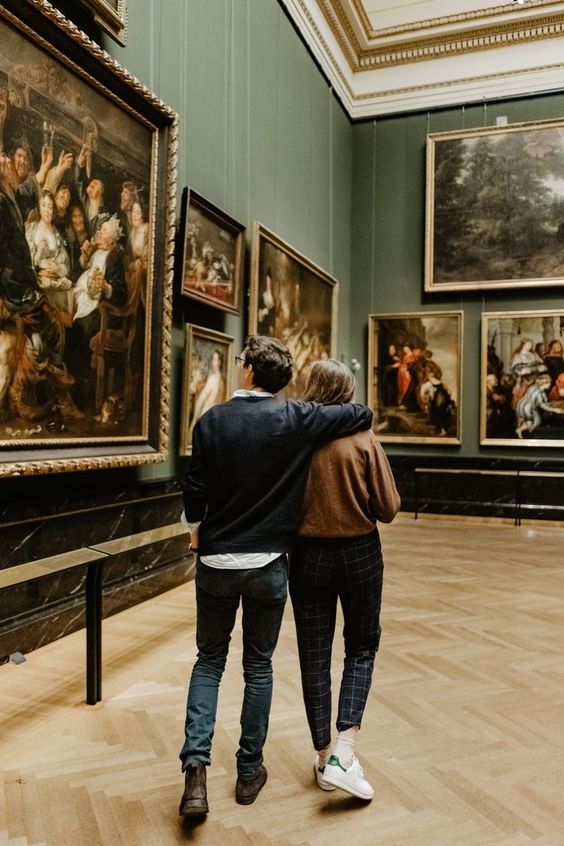 The last activity and place that we will recommend to you are museum hangouts. This is one of the most relaxing activities ever and you can also learn about the art. But now, people tend to go to the museum for a photo shoot that can give a vintage and aesthetic vibe.
That's all about the summer activity ideas that you can add to your bucket list. Do you like our ideas? I'm sure you will because it won't cost a lot of your money and is very easy to do. So, are you ready to spend your wonderful summer this year? I hope this topic can inspire you and enjoy it!