Now we have entered the spring season! How do you feel, guys? I think many of you will feel excited about this season. Because in the winter, your activities tend to be limited, forcing you to stay at home for a long time. Okay, to celebrate the changing seasons, you need to do a fun activity that will boost your mood that has been wasted in winter.
So, what kind of activity that perfect to do in the spring? Okay, if you're asking about that, we will answer by giving you some topics about activity ideas that you can do in the springtime. This will be helpful for those who don't have any activity yet.
Believe me, you would love all of our ideas! And of course, it won't cost much money because all the ideas are cheap and effortless. So, do you feel excited and want to know more about this topic? Without further do, we can jump to the 22 things that you can do in the springtime!
22 Things That You Have to Do in the Springtime
Spring Clean
How is your house condition right now? Isn't it look messy because winter makes you feel lazier than any season? Don't worry, that's normal because cold weather is perfect for just staying in bed and chilling out. So, with this change of the season, you can gather your intention to clean up your messy house.
Starting by wiping the table, window, and any part that possibly has dust. Then, you can sweep and mop the floor. I guess that's the basic activity of cleaning the house that you have to do to make your house back clean again.
Make a Spring Journal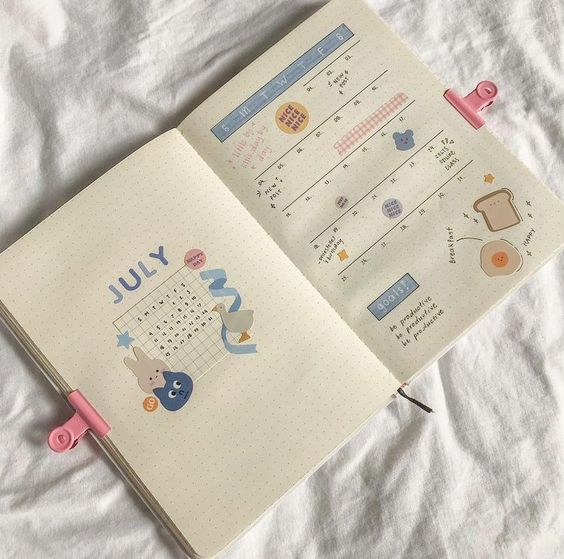 Different seasons of course different activities that can be done! Therefore, you need to make a new journal about activities that you want to do in spring. Writing a journal or to-do list will help you to remind yourself about what you will do the next day.
Not only to remind yourself but writing a journal can be also a relaxing thing to do when your mind feels full or stressed. Make your journal or to-do list as interesting as possible, so when you decide to stick it on the board, it can be a display that can sweeten your room.
Painting on the Nature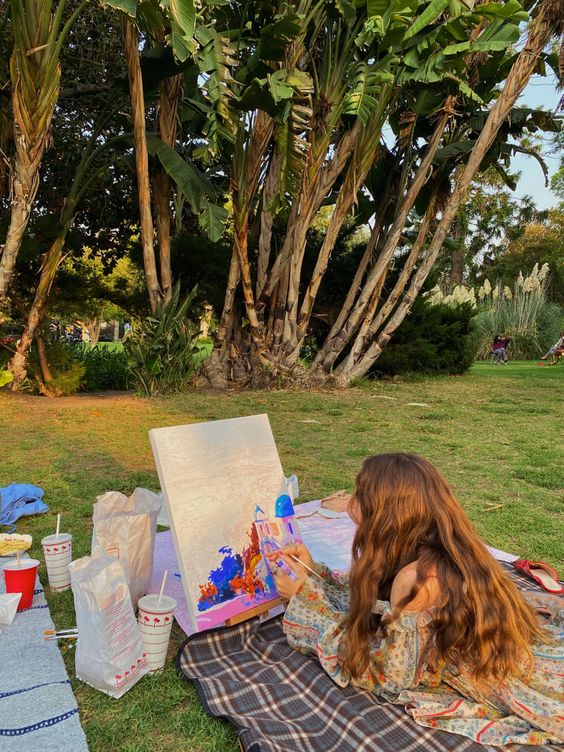 Who has a hobby of painting? It's time for you for getting back your skill! Because you can paint in nature to get inspiration. Believe me, the beauty of the flowers blooming will awaken your imagination. So, we recommend you do this activity outdoors, whether in the backyard or even park. Ensure the place that you choose gonna be comfy enough for painting.
Do a Manicure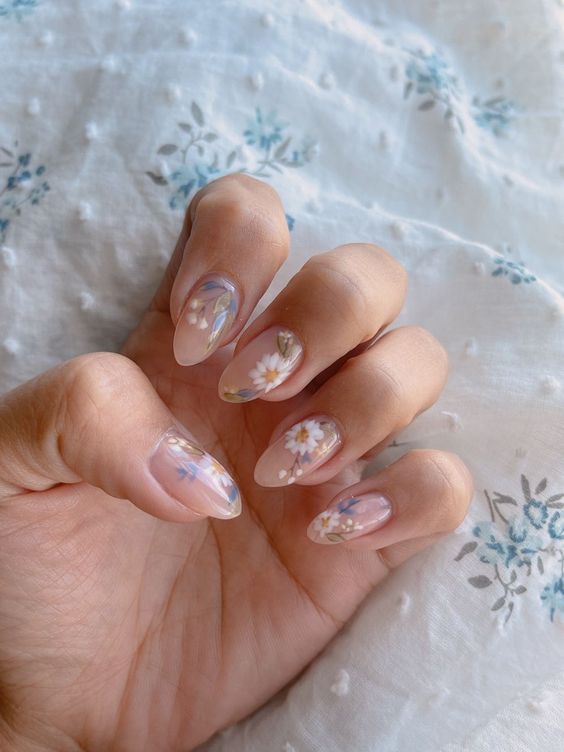 If you are the kind of person who that paying attention to details, of course, the nail is part of your body that you prioritize. Besides for make you look prettier, having cute nails can also vibe the seasons. So, it's time to change your winter nails to spring nails.
You can do your nails by yourself if you are quite creative and want to save money. But, if you do feel not confident doing your own nails, you can go to the salon for a manicure. Choose the type of nails that has bright colors and flowers pattern that will be suited to this season.
Enjoying a Glass of Lemonade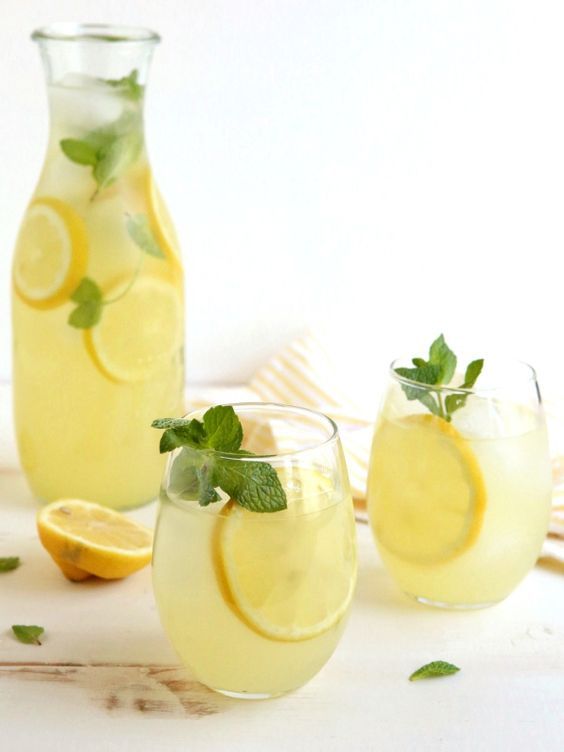 Do you feel bored with hot chocolate? Okay, because this season the weather will be hotter, it's time for you to enjoy a glass of lemonade ice. It will freshen your tongue after drinking sweet drinks for a few months.
Making these lemonade drinks it's so easy! First, you have to prepare slices of lemon and coke. Next, pour the coke into a glass that you've added ice. Furthermore, squeeze the lemon slices and use mint leaves for the finishing touch. And your lemonade drinks are done!
Groceries Shopping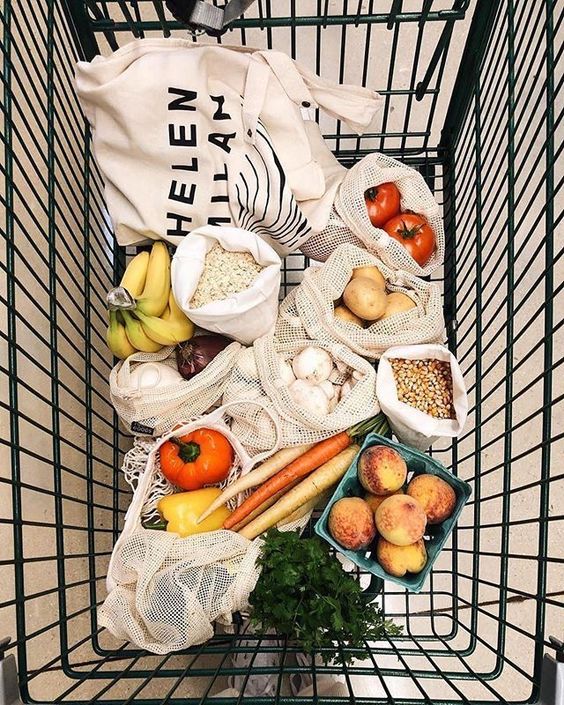 Not only do cleaning the house, but you have to restock your food. It's better when you can cook your own meal because it will be healthier and you can adjust the nutrition. Moreover, if you are having a diet, this trick gonna be very helpful.
Besides that, spring gonna be great to eat a bowl of salad and something acidic. Make sure, you stock a lot of vegetables and fruits. For those, who've been dieting, you can go on with oatmeal, low-fat milk, and other diet foods. I'm sure, this activity will make you happy and cost the money for something necessary.
Playdate with Your Best Friend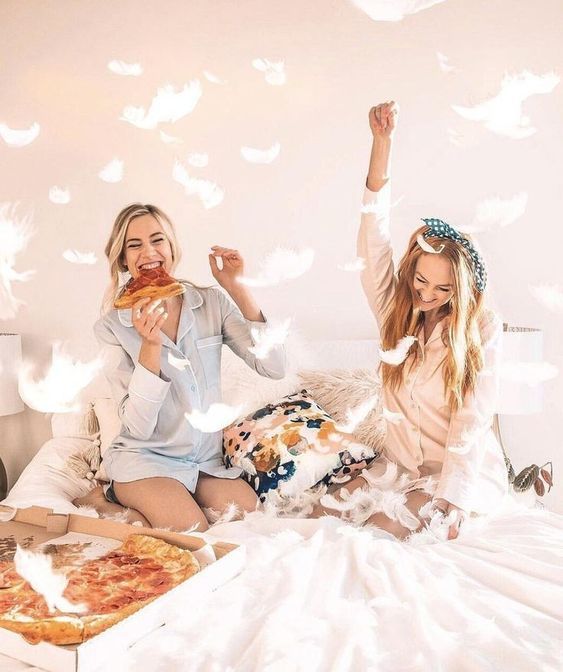 Staying at home for a few months will disturb your mood. How it could be? It is because you feel bored and don't know what to do anymore alone. I know we need our time alone, but as social humans, we also need to talk to other people.
That's why after being lazy in the previous season, you can get your motive back and have a playdate with your best friend. You can go outside or just stay at home. Maybe watch a movie, order your favorite food, or do other interesting activities. After spending your time with your best friend, your mood will be much more improved and feel excited again.
Buy Yourself a Bouquet Flower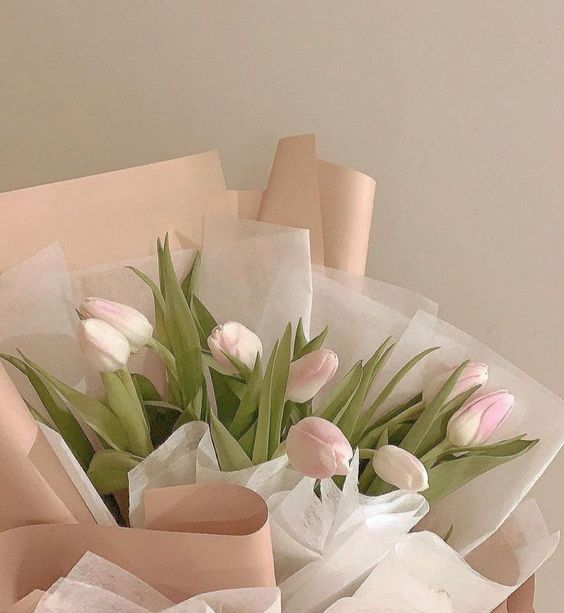 Spring is identic with a flower. So, to bring back your mood, you can buy yourself a flower. And you can also use the flower to make your room prettier. First, prepare a flower vase that you've given water. Then, cut the end of every flower and put it into the vase. This trick gonna help to make your flowers last longer.
Ice Cream Date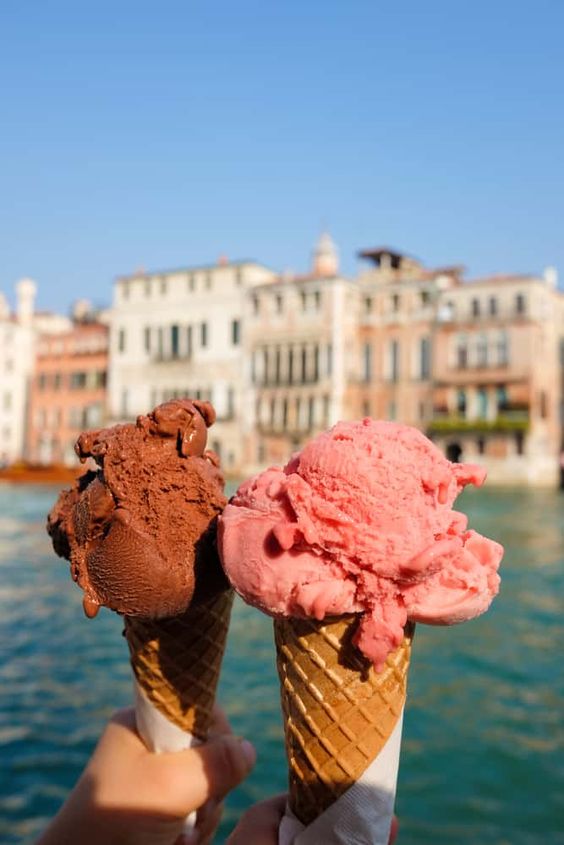 Who is an ice cream addict? I know almost all people love this dessert so much. But poorly, we can't enjoy it in the past months because it's not suitable for the weather. But now, the weather getting hotter and you can have your ice cream back!
You can plan for an ice cream date with your friends or your mate. This is the perfect cheap date ever! While enjoying the ice cream, maybe you can do street walking or just chill out at the park. So, interesting enough to be included in your list right?
Fly a Kite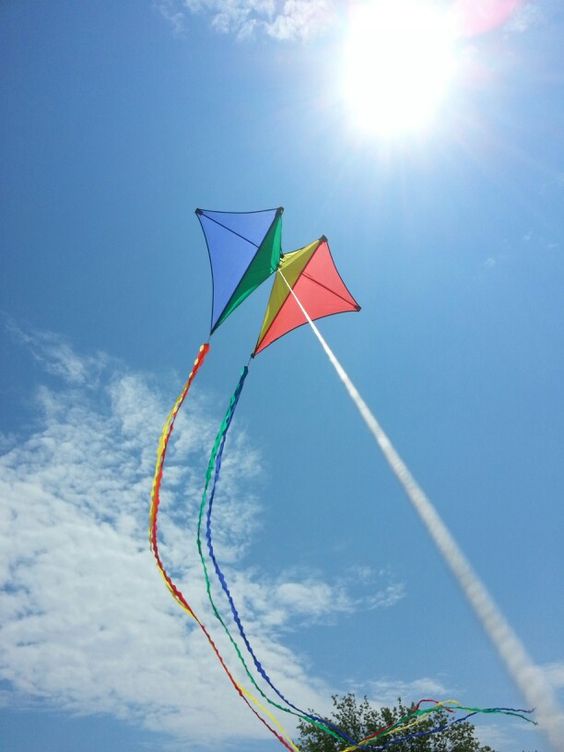 Although this activity sounds very childish, there's no doubt that playing a kite can make your heart happy. Sometimes, we need to go back to being a kid to gain our happiness back and relieve ourselves from being mature.
So, when is the right time to do this activity? Of course, in the springtime! You can play a kite in the park or field. In fact, several countries hold kite competitions. So, if this is your hobby you can develop yourself by entering the competition.
Night Movie at Backyard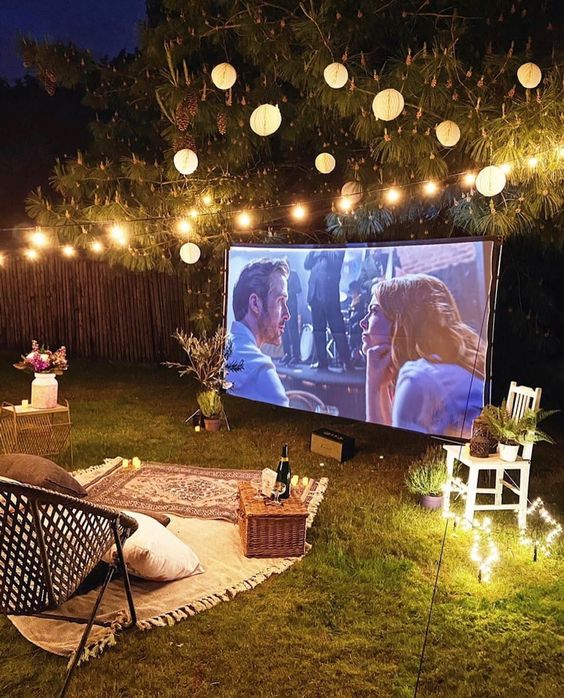 I know, watching a movie is an activity that you can do in every season. But what makes this activity feel special? Okay, it's very special because you can make your own theatre in your backyard. In the springtime, you don't have to feel worried about being cold and also you can smell the flower's bloom air which feels relaxing.
But, we do not recommend doing it alone, because it's going to be boring. You can watch a movie with your family, friends, or mate. Don't forget to add a carpet, pillow, and bean bag to make it comfier. Also, snacks for completing this activity.
Reorganize Bedroom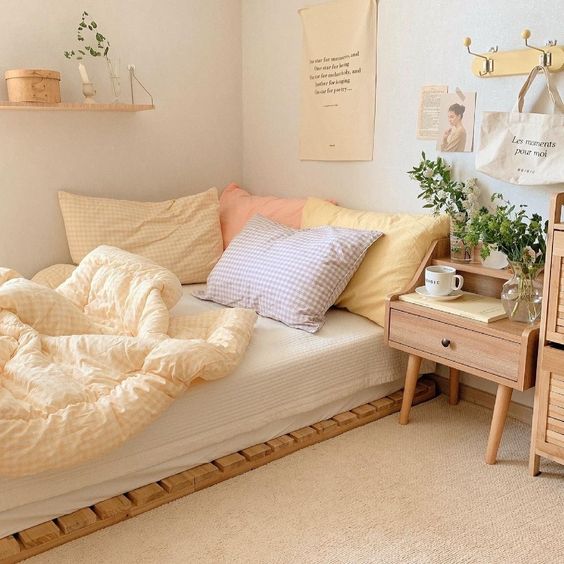 It's time to change the vibes of your bedroom! Take off all the items that are still related to winter and change them with spring items. Then, use the stuff that has a bright color and flower pattern. Furthermore, if you have extra power, you can also repaint your wall bedroom.
Reorganizing your bedroom will help you to move on from the laziness of winter. Not only that, it can build a new spirit too. But if you feel lazy, only taking off the winter stuff and changing your bed sheet is already enough.
Pick Berries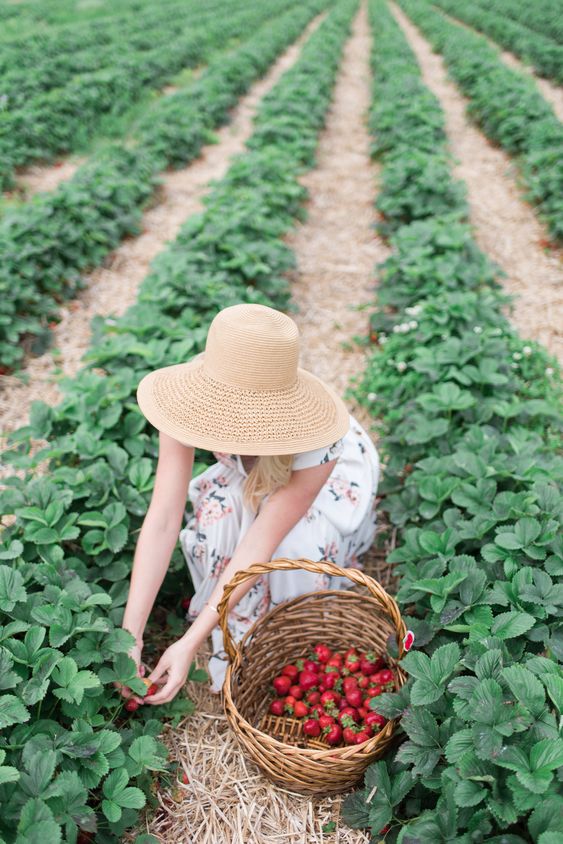 Besides flowers, fruits also grow in this season. After a few months without consuming fresh fruits, it's time for you to go to the garden for picking fresh berries. This fun activity is perfect to do when you feel clueless and doesn't have any activity to do. You can invite your friend too to feel the excitement of picking berries.
Read a Book to Relax Your Mind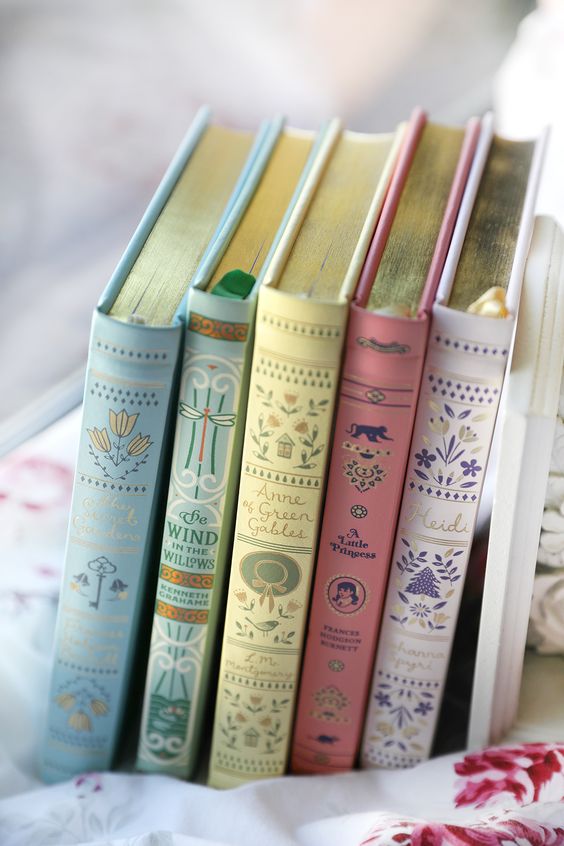 Reading a book can be a relaxing activity to do when you feel stressed. It will distract your mind from the problem. We suggest you read a book that has motivational quotes or self-development to improve your knowledge.
So, you can relieve your stress and improve your quality at the same time. It is much better if you can read a book in the garden while seeing the beautiful flower bloom. I'm sure, your stress will disappear quickly.
Taking Care of Your Body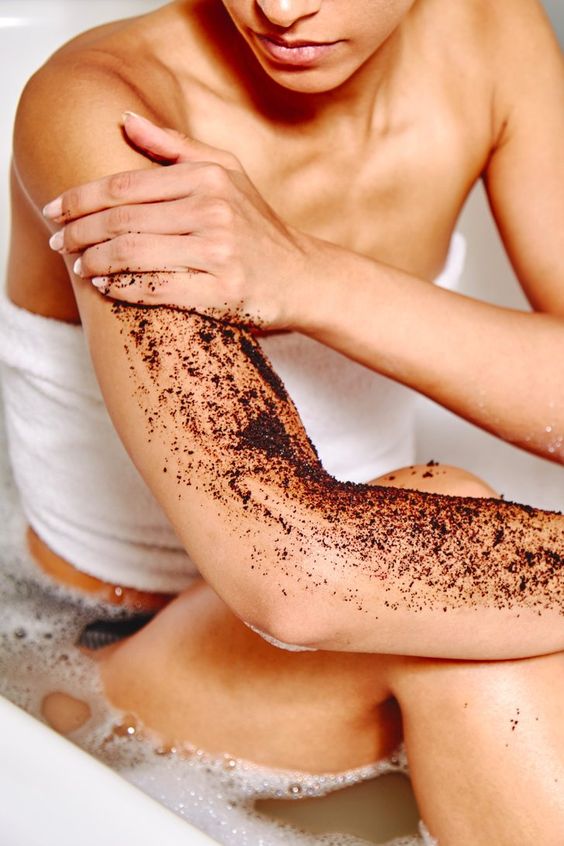 Next, the activity that we will recommend for you is taking care of your body. Of course, you will meet a lot of your friends this season. Or possibly, you will have a lot of date plans with your mate. So, keeping your skin healthy and glowing is very important!
Starting from scrubbing your skin, then the shave to make you feel more confident. Furthermore, use a body lotion that can keep the hydration of skin. Now, you're pretty enough to slay every day in the springtime.
Have a Picnic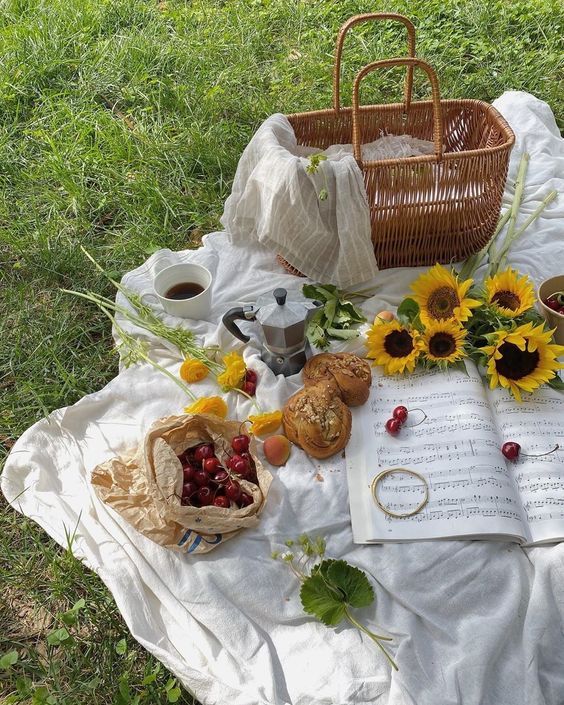 Do you know what the best activity to do this season is? Certainly, picnic! You can have a picnic in the garden with your friends, family, or someone special. All you have to prepare is the carpet, stuff that will support the picnic, and the last food.
This is a very enjoyable activity that you will memorize all the time. Therefore, don't forget to take a lot of pictures to capture this moment. Furthermore, you can have a picnic while painting or reading a book.
Decluttering Your Clothes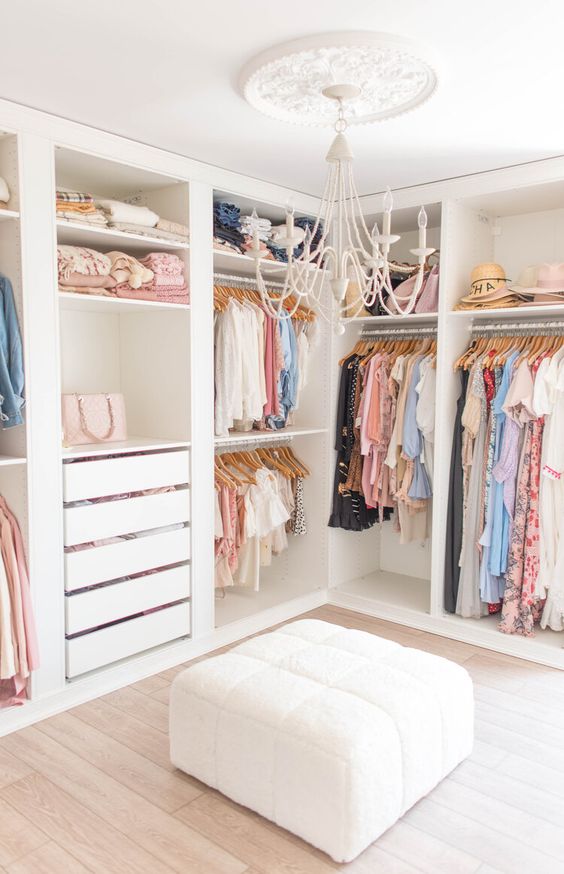 Of course, all of your cold weather outfits can't be worn in this season because different of the weather. So, you have to declutter your wardrobe now to give space for your new outfits. Maybe you can save it or do a preloved for some of the outfits that you feel are unnecessary. I know it's going to be a fun activity for you girls!
Go on a Bike Ride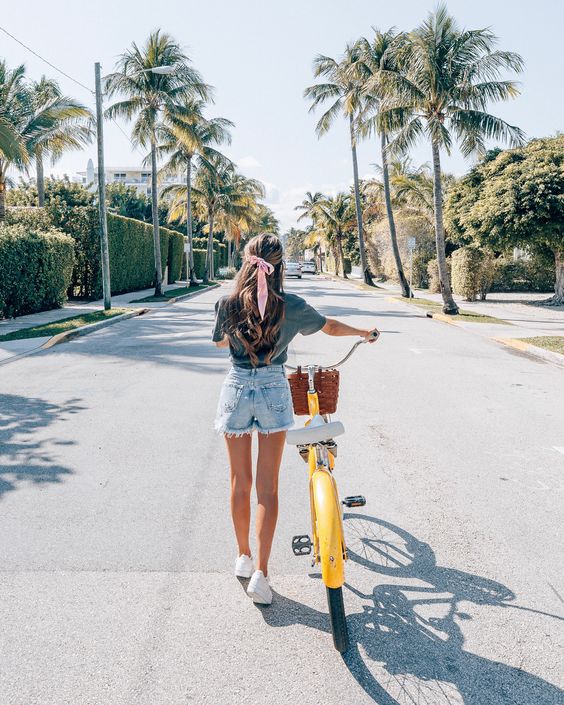 Another activity to enjoy the spring season is having a bike ride. If you are the type of person that doesn't like to get a walk, you can use a bicycle for strolling around the town. This can be an alternative activity to relieve the stress if reading a book doesn't help. Because seeing the beauty of the city and smelling the fresh air will make your mind calmer.
Not only for relieving stress but riding a bike is also good for your body's health too. Therefore, we very much recommended this activity to you. It will be perfect if you do it in the morning or in the afternoon when the sun is not too scorching.
Go to the Zoo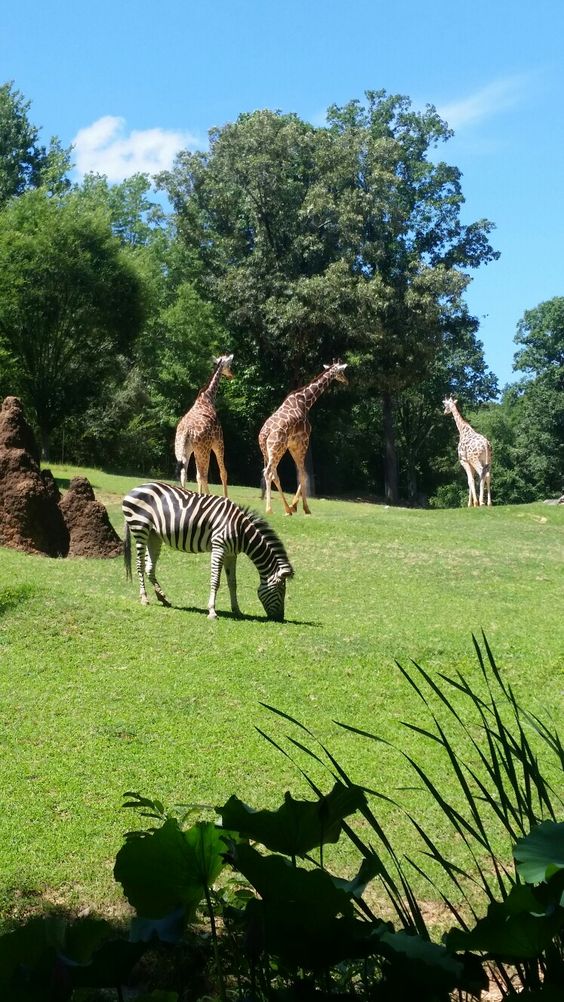 Another place that you have to visit is the zoo. If you don't like flowers, I guess you can spend your time in the zoo to see the cute animals. This place will be great for those who want to have family time or you can make it the next date idea.
Play at the Theme Park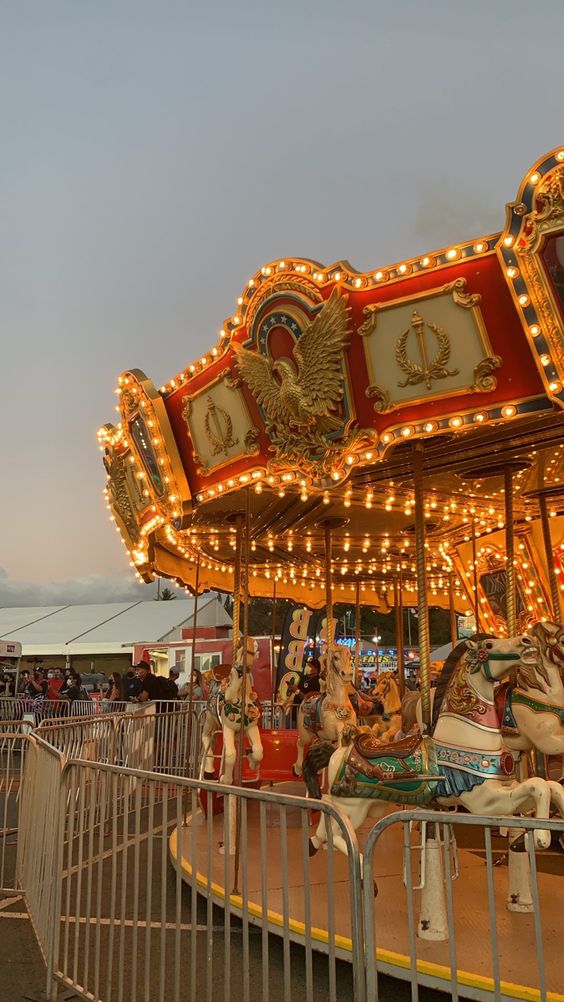 Still, need an inspirational place to spend your springtime? Okay, we will give you more! So, the answer is theme parks. It's going to be a great choice for those who want to have fun. I know it will be a little bit more pricey than going to the zoo or garden. But you have to believe me, all the costs gonna be worth it because you create an unforgettable moment.
Exercise to Make Your Body Health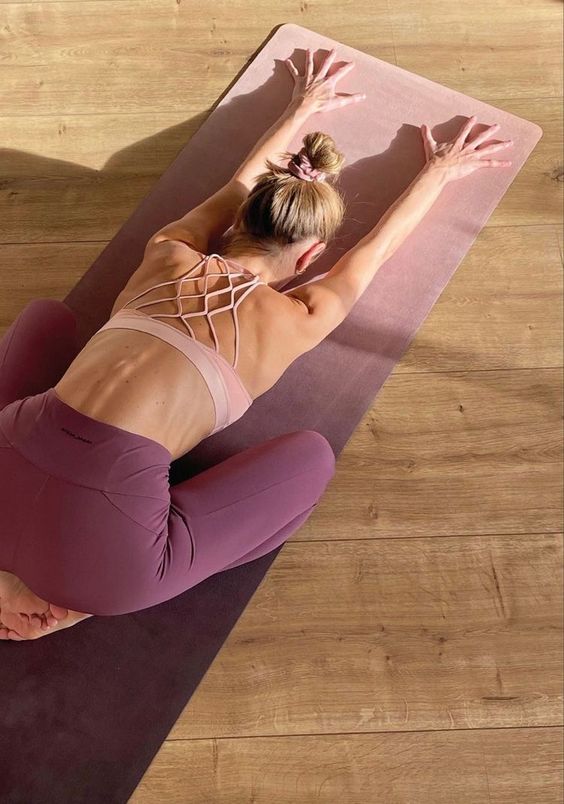 Let's burn all the fat accumulated during winter by doing exercise. The new season is the time for you to get back your mood for keeping your body healthy and slim. Especially, for those who are a sweet tooth, doing exercise is a must to prevent diabetes. For those who are still beginners, you can start by doing a light exercise to avoid fatigue. Do this activity for 10-15 minutes in the morning or afternoon and you will feel the result!
Have a BBQ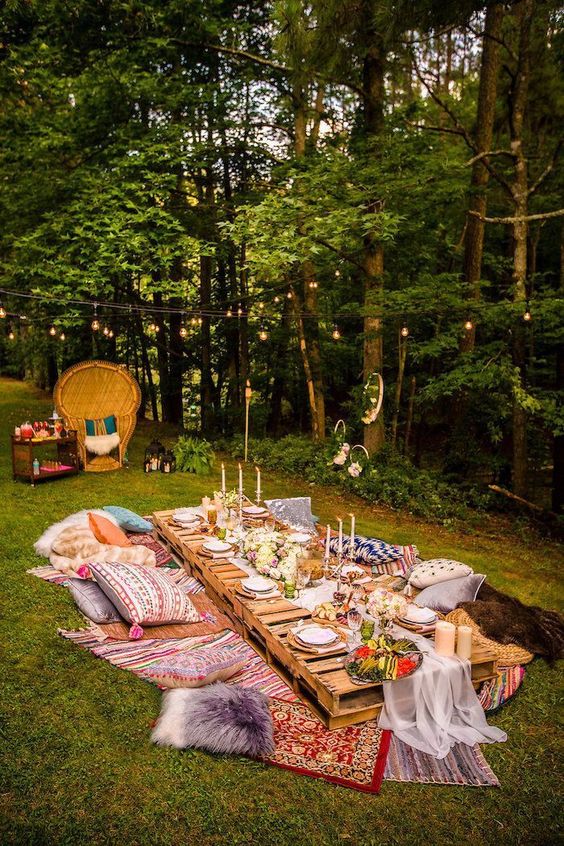 Let's celebrate this spring season by having a BBQ party with the people that you love! This will increase your closeness with the closest people. You don't have to hold this event in an expensive place because doing this activity in your house is already enough. Maybe you can add some decoration to enliven your party.
That's 22 activity ideas to do in the springtime. Feels exciting and fun, right? You don't have to think about anything if you want to do our ideas, because it's guaranteed not to disappoint you. I hope you like our topic this time and see you!