Do you love rain? Or do you hate rain? Maybe most people love the rain because it can make you feel relaxed and calm. Moreover, the sound of rain is popular to reduce stress and anxiety, also you can hear it when you get insomnia. But not everyone loves it, some people got trauma from it or are afraid when the rain comes because the situation changes into dark and gloomy.
But maybe you will feel bored because rain can hold your activity and force you to stay at home. So, what can you do to entertain yourself on a rainy day? Don't worry, we have a lot of lists that you can do. I'm sure you will enjoy it even if you stay at home! Are you feeling excited now? Without any for the do, lets we get to know about 12 things that you can do on a rainy day!
Activities Ideas that You Can Do at Home While On Rainy Day
1. Listen to the Rain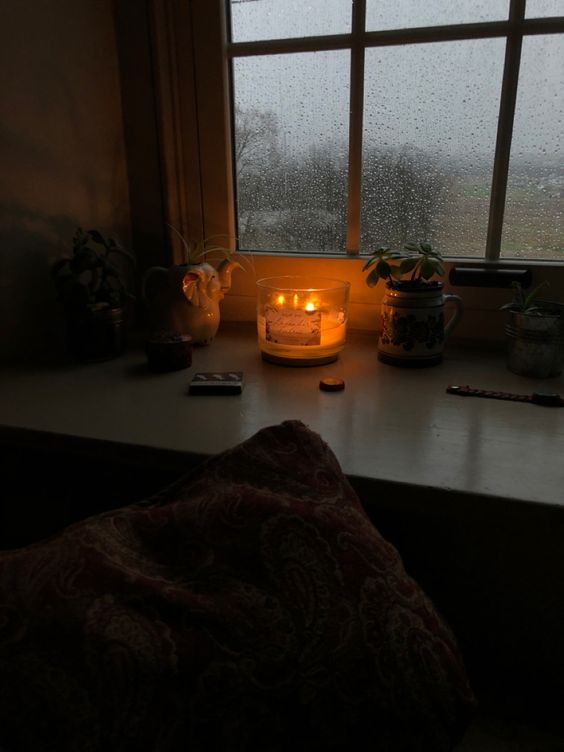 Who's in here doesn't like the sound of rain because it's too noisy and disturbing? Now, you have started to like the sound of rain, because it can make you feel relaxed and calm. That's why many people after listening to this sound will feel sleepy and have a night of sleep.
And some people said this is the best therapy that you can do by yourself to reduce stress and anxiety. Because rain is producing sounds that are similar to white noise. Furthermore, your brain will get the tonic signal from the white noise and reduce the need of your sensory input which can give a relaxing effect on your body.
2. Rest or Take A Nap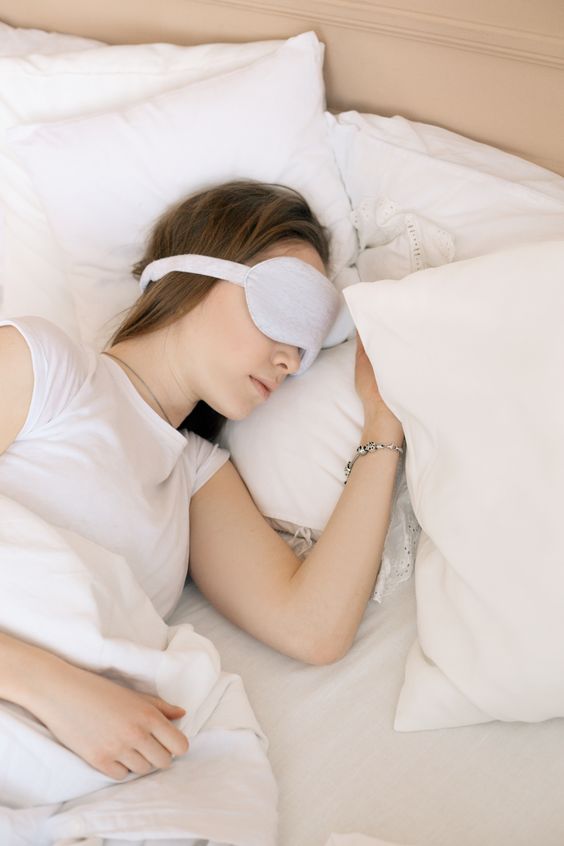 We have already told you about the sounds of sleep can make you feel sleepy so you can have a rest or take a nap. Moreover, the situation on a rainy day is cool, dark, and relaxing, that's why it can support your body to take a nap.
Furthermore, sleep is the best idea for you who feel confused about the activity that you should do. Or can bring back your mood because rain can ruin your plan to get outside that day. So, make your bed as comfy as possible to have a relaxing rest.
3. Write A Journal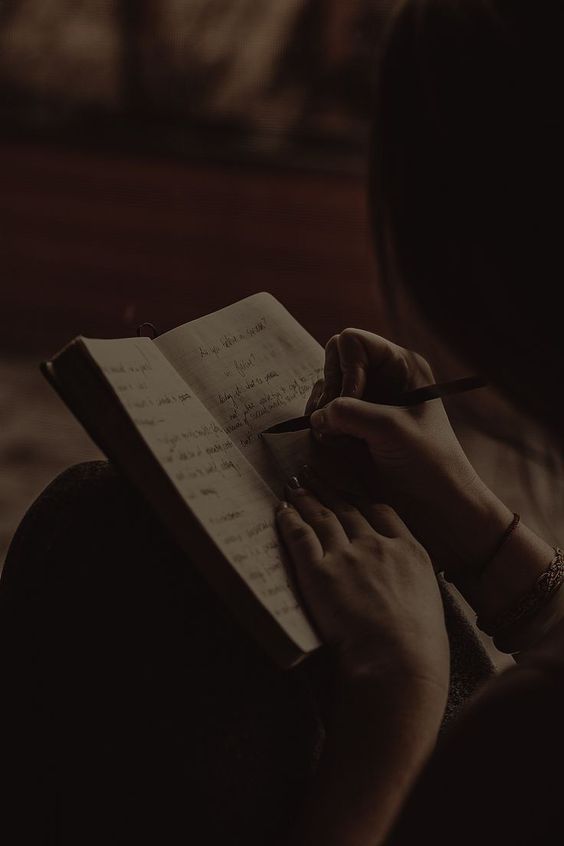 Feeling bored and don't want to have sleep? You can try to do this activity. So, you have to prepare your pen and book to write your journal. This activity is so relaxing, moreover when you do this while listening to the sound of rain. It will bring back your mood very fast.
4. Have a Cup of Hot Chocolate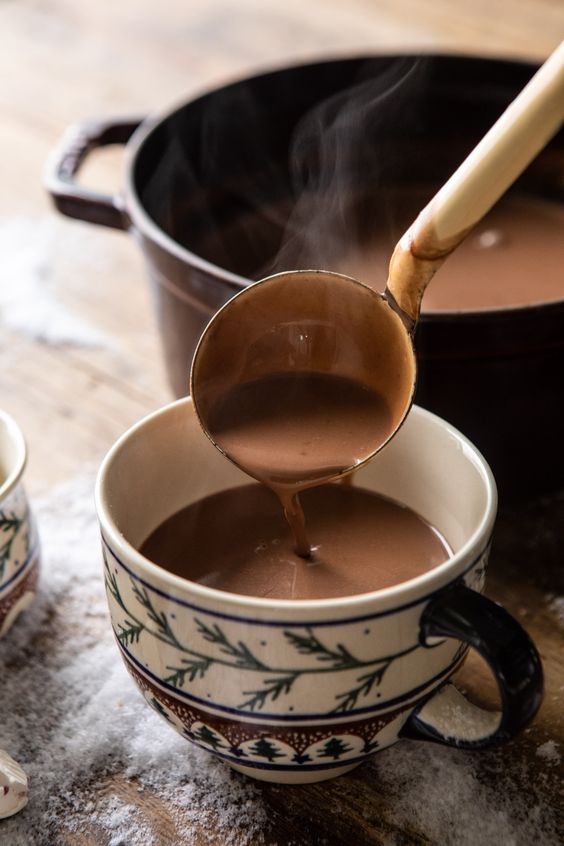 The next activity that you can do is have yourself a cup of hot chocolate. Usually, rainy days have cold weather, that's why you need something to keep your body warm. And the best drink for this situation of course is hot chocolate!
Besides keeping your body warm, hot chocolate can also make your body relax. Enjoy the cup of hot chocolate while looking at the rain and listening to the sounds. Believe me, you will love this activity very much because you can feel the peace and can relieve your stress in a while.
5. Playing Card Games or Puzzles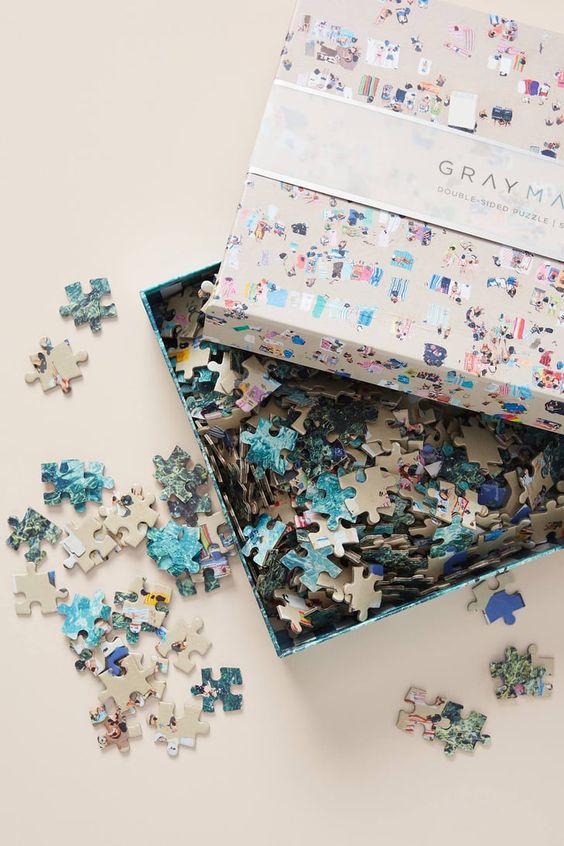 Stuck at home on the rainy days with your friends? Don't worry, we have our recommended activity to entertain you. I know some of you already know this kind of activity. Yes, the answer is playing card games or puzzles with your friends!
This is a fun thing to do with your friends. Add some challenges to support this activity and make it more fun to do. So, what are you waiting for? Go get your card or puzzles to play with all your friends which can entertain you and your friends while the rain comes and breaks all of your plans.
6. Walk in the Rain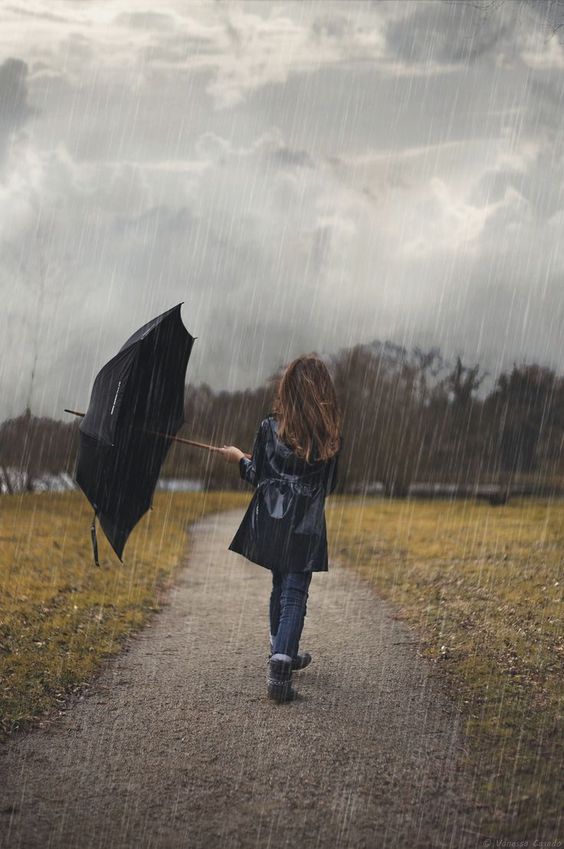 Does the rain come when you are on the way to some place? You don't have to feel a bad mood because of it. Keep walking while using the umbrella or raincoat. Because this activity can make you feel relaxed and entertain your gloomy heart.
Furthermore, if you have heartbreak and feel stressed, you can also do this activity to express your feeling without anyone knowing. You can cry, scream, or do anything because no one will know about it.
7. Have a Comfort Food or Your Favorite Food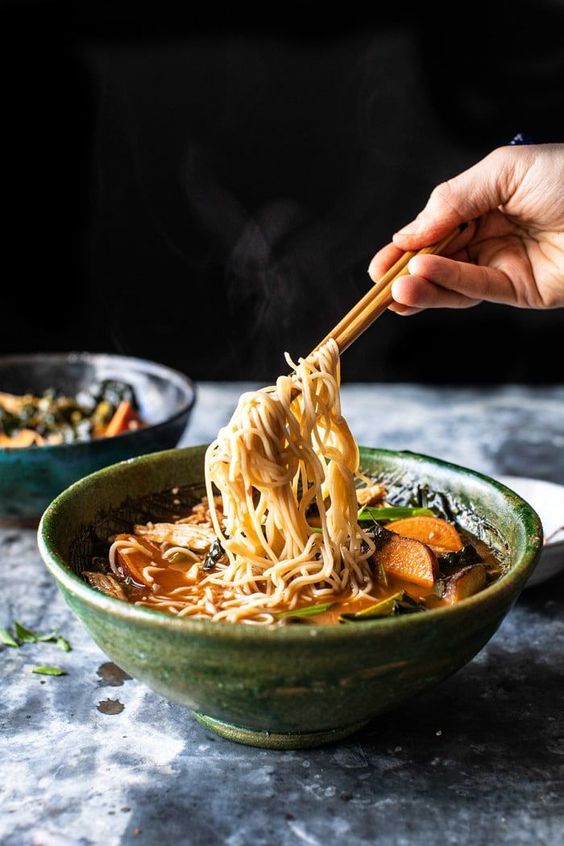 Do you know what is the best thing that can make you happy on a rainy day? Food! Who doesn't love food? I'm sure all of you love to eat especially on a rainy day. Usually, cold weather can make you easy to get hungry and you need something that can keep your body warm besides hot drinks.
So, you can try to make your comfort food or your favorite food. And we have recommended food that you should try on a rainy day and cold weather. I believe this food is already popular or has been your favorite. Yes, hot noodles! Besides it's easy to get, noodle is also very easy to make. You just need 10 minutes and your hot noodle is ready to accompany you in enjoying the rain!
8. Playing In The Rain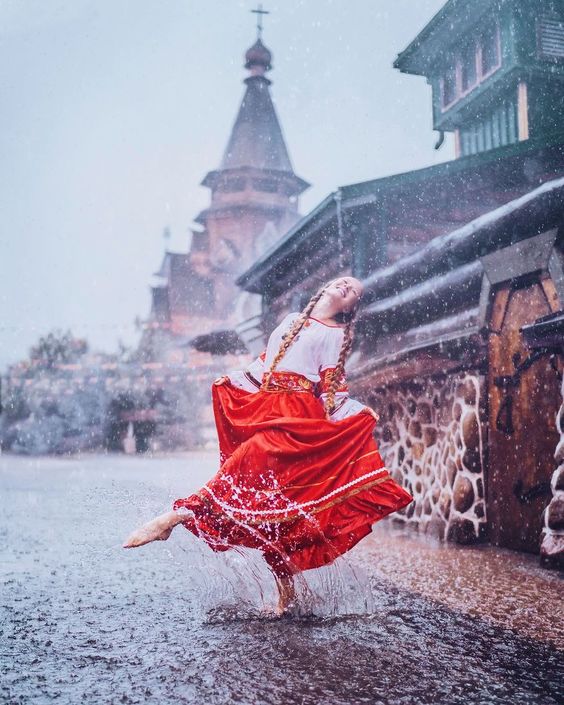 Feeling bored waiting for the rain to stop? Or do you have a sad heart and you want to get happy so soon? Why you don't try to play in the rain? It's very fun to do and be the best idea to entertain your sad heart or even bring back your happy mood.
You can try this activity with your friends to make it more fun. But make sure after you play with the rain, you should take a hot shower to prevent a headache or fever. And have a bowl of hot soup or noodles to warm your body.
9. A Good Book to Have a Peaceful Mind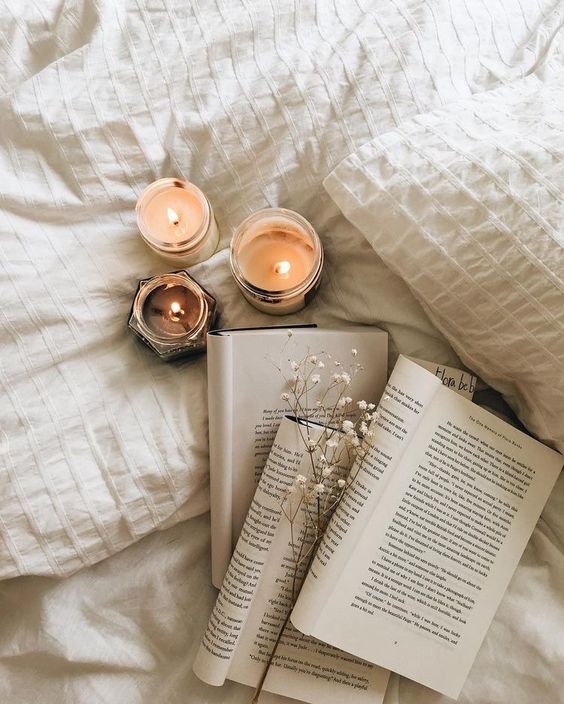 Have a bad mood because rain makes you should cancel all of your plans or hold you to get outside? Don't be so hard with it. Calm down and try to read your favorite book or a book that can bring peace to your mind to make you have a positive mind and change your mood in a while.
You can do this activity while enjoying the sounds of rain. This activity will be your favorite thing to do to relieve your stress or just make your body relaxed and calm. Furthermore, you can also do this activity in bed to make you get to sleep easily.
10. Tidy Up and Cleaning Your Room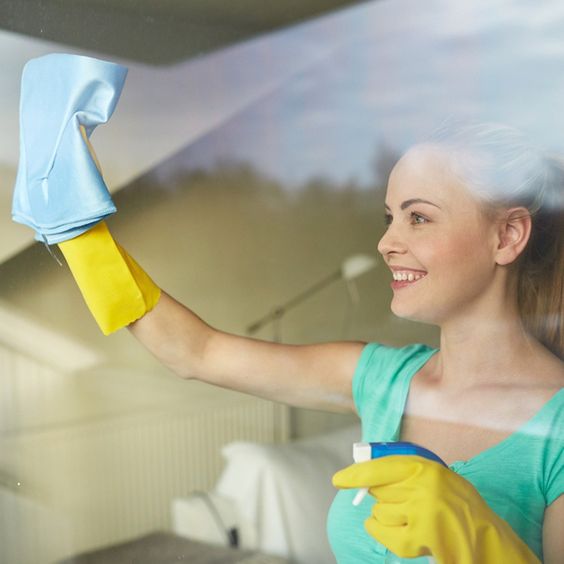 Because of the rain, I'm sure you will have free time. For you who still want to get a productive day while a rainy day, you can tidy up and clean your room. Besides making you more productive, this activity can lose your bored feeling and make you feel comfier in your room.
Isn't having a neat and clean room make you feel comfier to stay longer? Furthermore, it can make your sleep more deeper and comfortable. So, start to tidy up and clean your room now to make you feel comfortable and relaxed.
11. Movie Marathon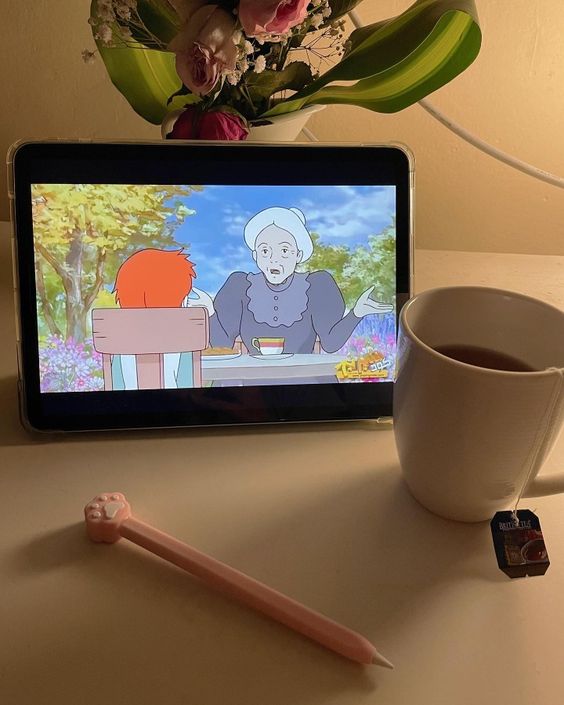 Another best activity idea to waste your time on a rainy day is a movie marathon! Because you have a lot of free time, you can start to do a movie marathon that you can't do on your productive day. It's time to treat yourself and distract your mind from any work or problems. Call out all of your friends to make this activity more fun. Don't forget to prepare snacks like popcorn or chips to complete this activity.
12. Playing Music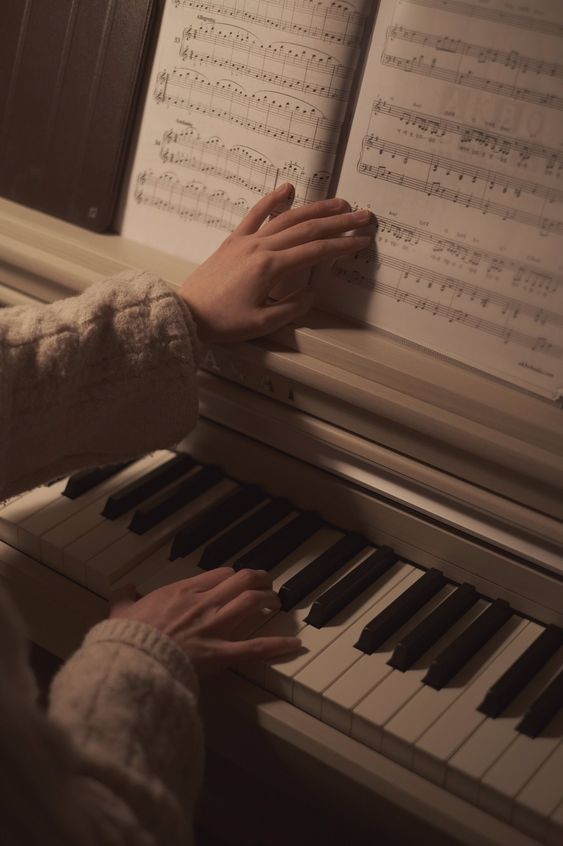 The last idea that we can share with you is playing music! Try this activity if you feel bored and need to be relaxed. Sometimes rain can make you overthink, so you should distract it with activities that can bring positivity to your mind. So, playing music is a great idea that you can do and you can do this activity while enjoying the rain.
That's all about the best activities ideas that you can do on a rainy day. So, now you don't have to feel bored anymore waiting to rain stop. Why you should waste your time doing nothing while waiting for the rain to stop? You can be productive or do something that can make you feel relaxed and enjoy the peace of this situation.
I think that's it that we can share with you. You can try some of our recommendations to entertain yourself or to relieve your stress. I hope you can understand and enjoy these 12 things that you can do on a rainy day.