Olidfashion.com – Embellishments are beautiful decorations that you can apply to your fashionable outfits. There are some embellishments that you can embrace in women's outfit ideas style like sequin, embroider, lace, and others. Take a look at some inspiration outfits that use embellishments here.
The Type of Beautiful Embellishment in Your Clothes
Embellishments have become a trend fashion today. These Including of fashion art that is mostly used to make the outfit look more beautiful. You can use embellishments on your outfit ideas to recreate your old clothes become new outfits by giving texture, colors, and dimensions. You also could create some DIY (Do It Yourself) by knowing some of the types of embellishments for fashionable outfit ideas.
There are types of beautiful embellishments that you can apply to your outfit style.
Beading Embellishments
This kind of embellishing that's produced by needling the beads into either fabrics, suede, or leather. They usually come in various shapes and sizes. The favorite beads are commonly used by the designer is crystal and glass bead. This can be used as details neckline areas or to create a glamorous style with fully beading in the dress.
Sequins Embellishments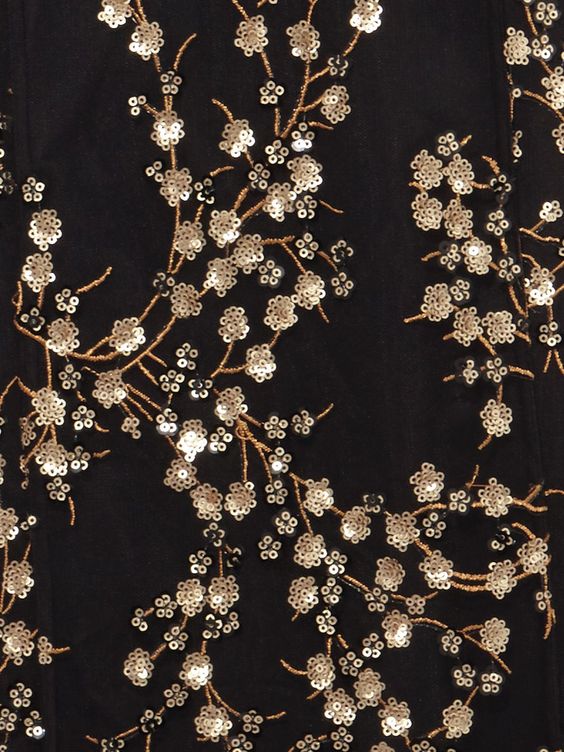 Sequin is a shiny disc that could bring shimmer into your outfits. You can combine this sequin with beading to have fashionable outfit ideas with embellishments.
Border Trims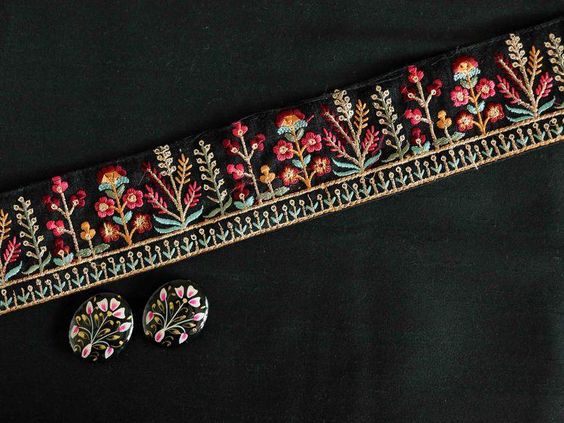 Border trims are giving finished effects into your fashionable outfit style. This kind of trim could be formed by embroidery, tassels, or braid embellish.
Pearls Embellishments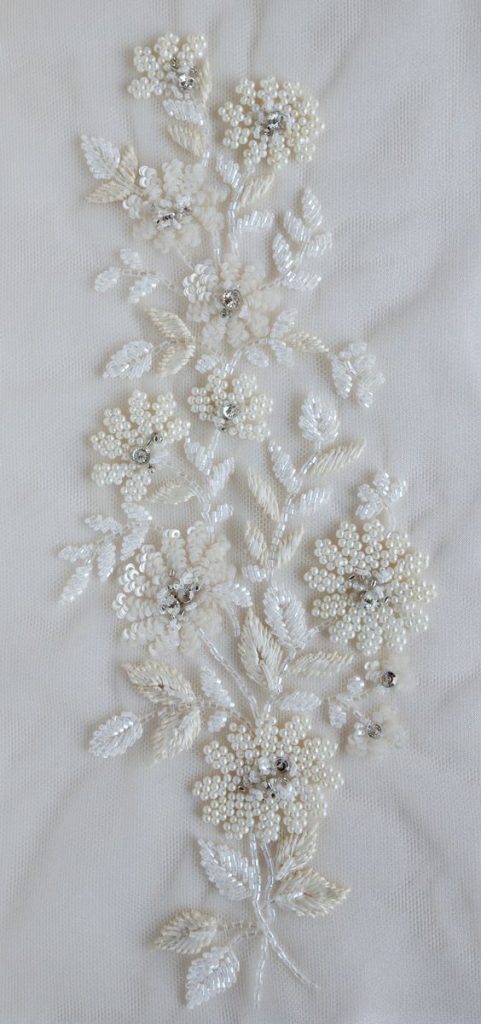 Pearls embellishments have a natural look and could give dimension to your outfits same as beading embellish. You can have it as the decoration on your wedding dress or make it as the button on your outfits.
Rhinestones Embellishments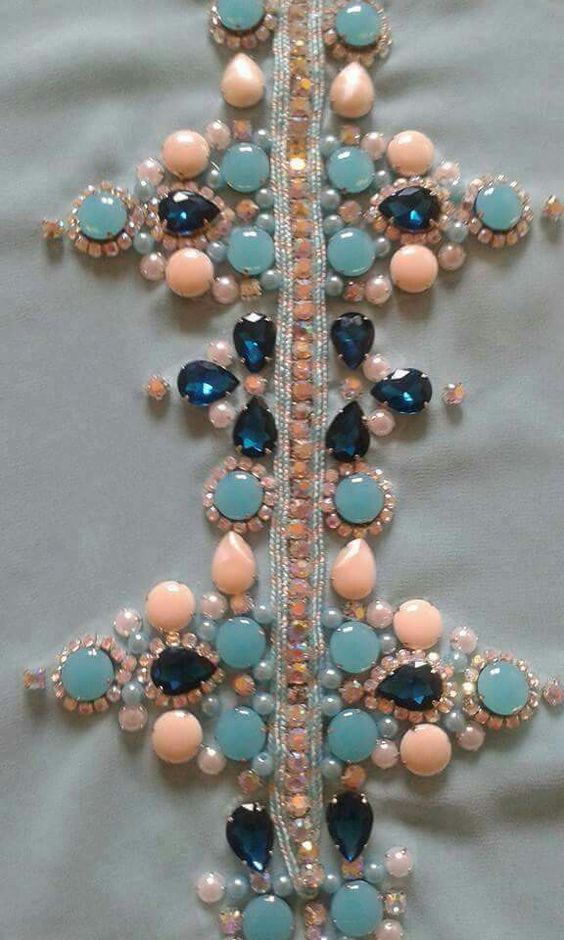 Another sparkle embellishment that you can adopt for your outfit style is rhinestones. This is like jewelry and makes your outfits have different overlooks.
Fringes and Tassels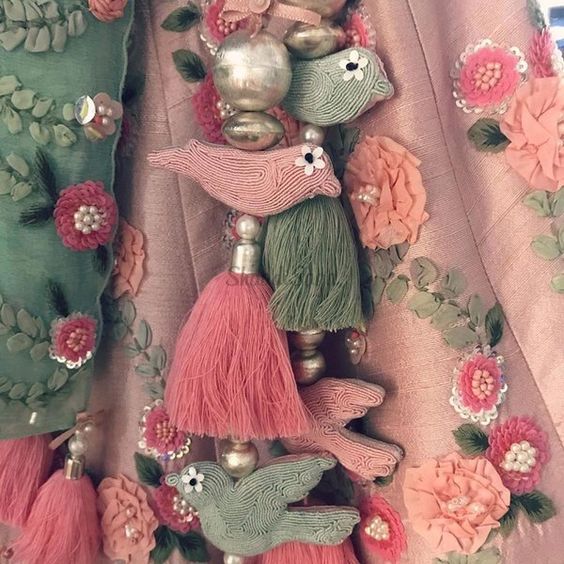 Tassel/fringe is a bell shade embellishment that is made by binding some of the yarns together. This embellishment can be used as a border trim in your outfits. You can easy to find this kind of trim in bohemian styles.
Ribbon Embellishments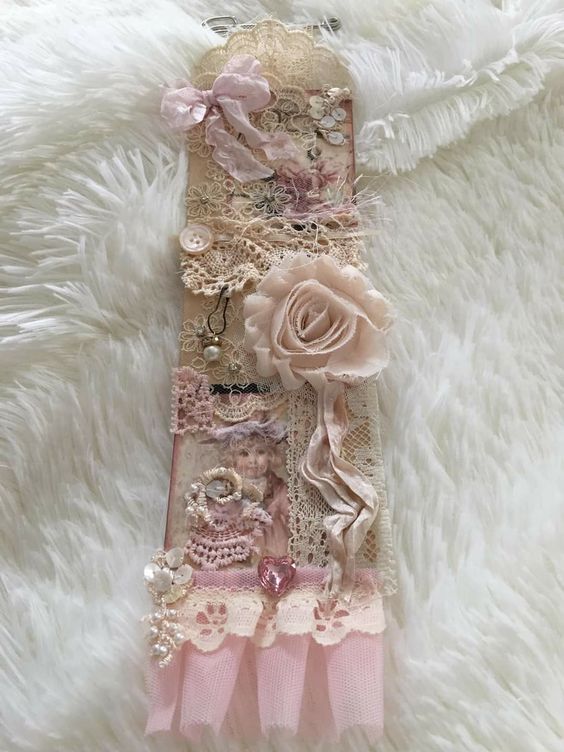 A ribbon is a kind of embellishment that is favorable to decorate your outfits such as dresses. Ribbon embroideries have come from satin or nylon to produce artificial flowers in your clothes. This would make your dress or ensembles look more beautiful and elegant.
Lace Embellishments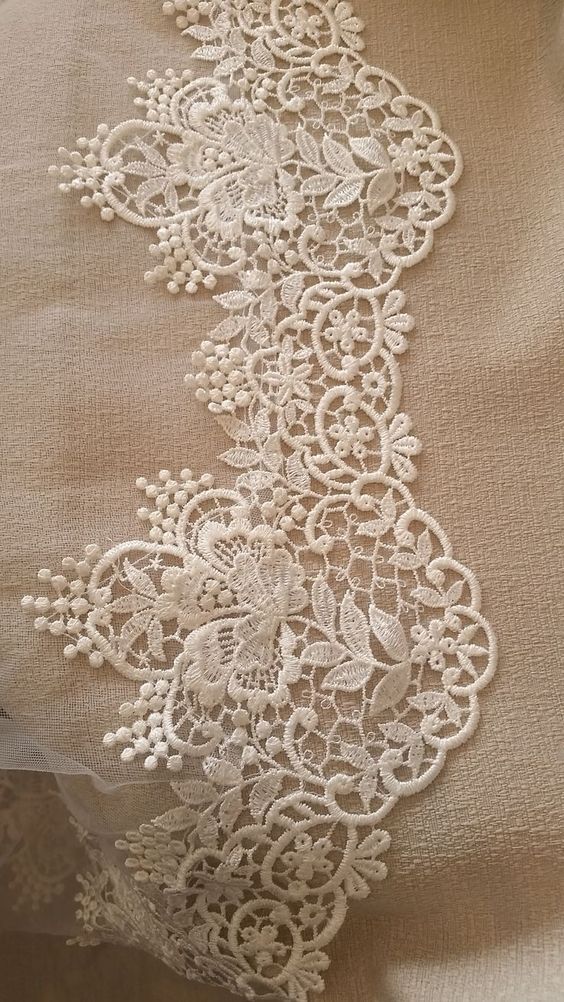 Lace is a piece of fabric with different shapes such as flowers and can add dimension to your outfit ideas. These kinds of embellishments are coming in white or nude colors. You can have this trim for a neckline or border outfit. Besides that, most bohemian outfits usually use lace as their main pieces.
Embroidered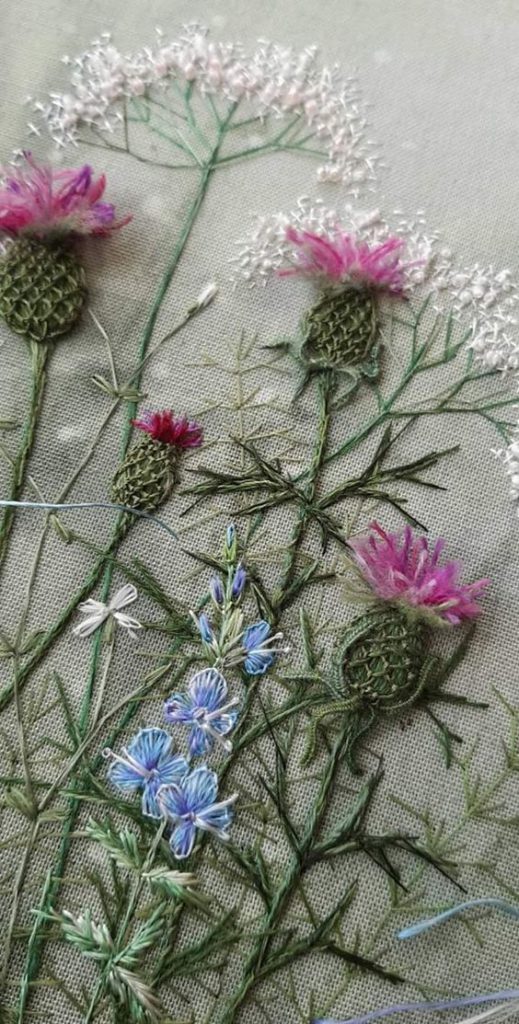 Embroidery is a type of beautiful embellishment in your outfit by needling yarns into fabrics or denim with amazing patterns like flowers or animals. This is one of the oldest fashion art that is still used until now.
Pom Pom Embellishments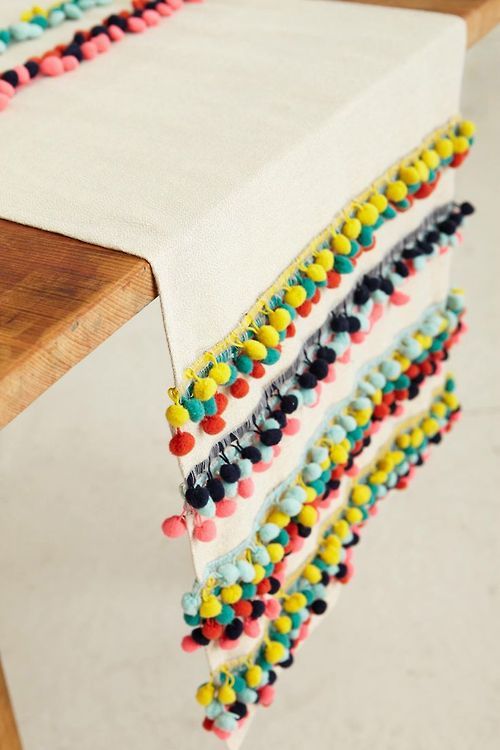 Pom poms are small balls that are made from yarn. You can usually use this embellishment as a hat decoration in winter or for a border trim of your clothes. This little ball ornament could be adoring your fashion from bags, shirts, dresses, skirts, and shoes.
Patchwork Embellishments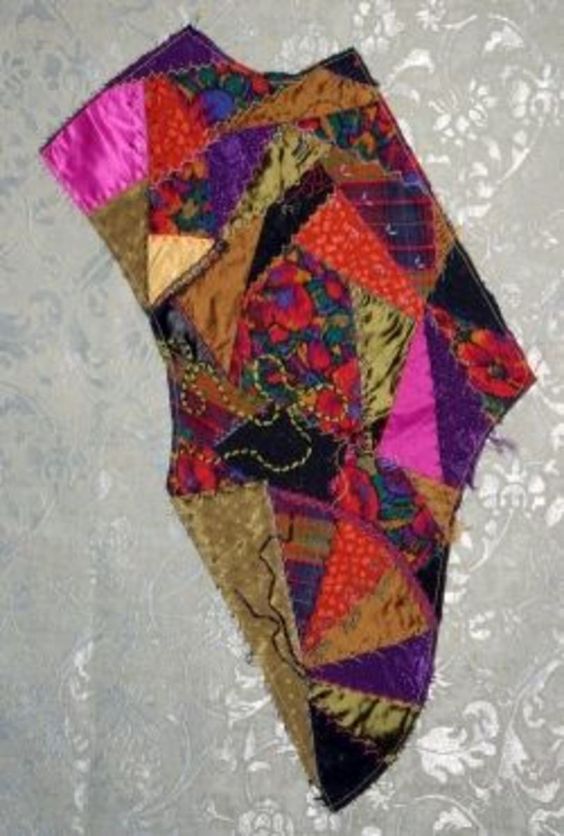 Patchwork is a technique by sewing some different fabrics to become one outfit and bring unique patterns. This technique could give a retro and countryside style to your outfits. With the patchwork technique, you also could draw new styles in your old clothes.
How To Pull Out Embellishment in Your Fashionable Outfits to Look Beautiful
In today's trend, embellishments become popular to decorate your fashionable outfits and give glamorous in your clothes. When you give this detail to your beautiful outfit ideas, it can turn your outfit more classy and trendy. When you want to take embellishments into your outfit ideas, just remember about several things you have to consider before you attach them to your fashionable outfit style.
The main purpose you bring embellishment into your outfit is to make the clothes have appealing details.
Just make sure by adding embellishments could increase your self-confidence.
You need to choose suitable embellishments according to your age and fashion sense.
Adding embellishments also need to consider the types of fabrics on your clothes.
The embellishments on your outfits could become functional and decorative details at one time. For example, you can have pearl embellishment like a button in your outfit.
After you understand the types of embellishments that you can bind to your outfits, let's find out some inspiration outfits you should have in your wardrobe below.
Sequin Emblishements in Your Dress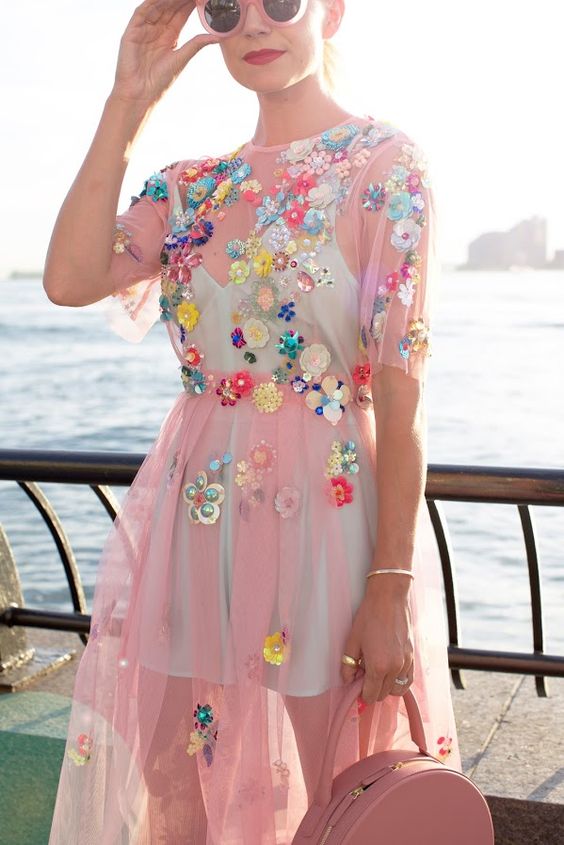 Bring out your colorful outfit ideas by giving sequins in your transparent dress. Create some beautiful mini flower embellishments by needling sequins in your plain pink dress. This would help to pull out your beautifulness. To make it have a modest style. don't too much to put sequin on your dress.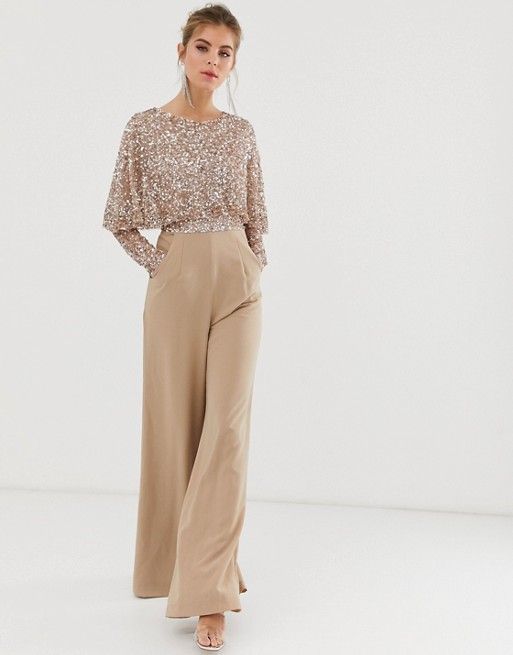 For glamour and classy style, having a sequins top is a good choice for your plain wide-leg pants. This would give sparkling into your outfit style. You can wear this outfit for an evening formal occasion.
Embroidered in Your Outfit Ideas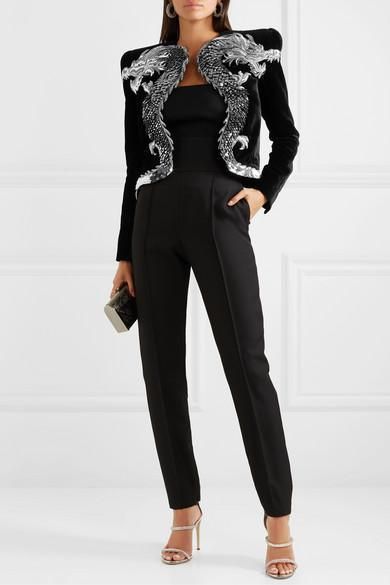 Want to have an amazing outfit style but not overly, you can apply embroidery as a border in your blazer. You can choose a dragon pattern for having a classy impression. This is a simple and fashionable outfit idea with embellishments that's suitable for work outfit style.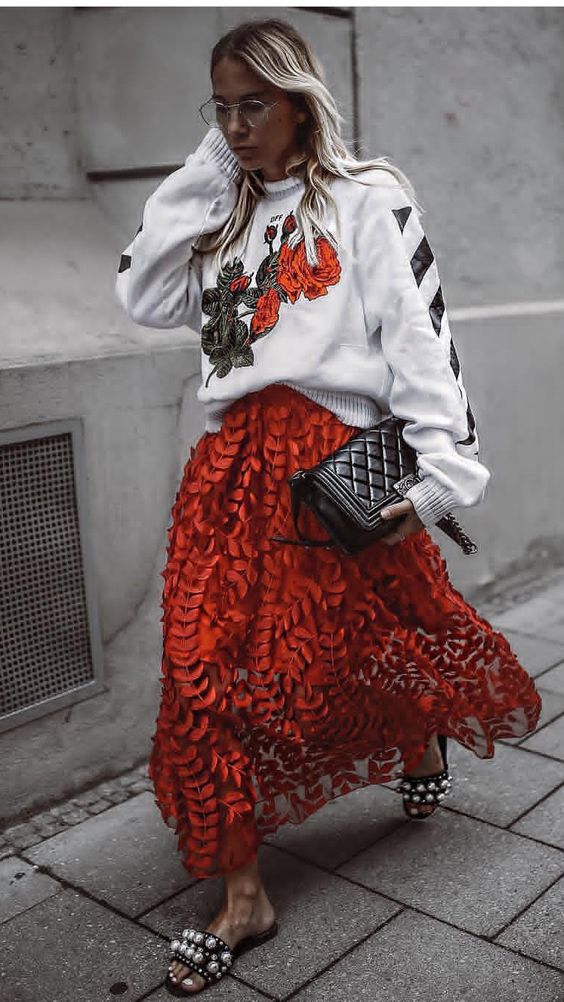 Bring beautiful outfit ideas with embellishments by applying flower embroidery to your sweater and maxi skirt. Choosing white and orange would give a full of autumn in your outfit. Have this kind of style in your fall collection.
Rhinestone in Your Dress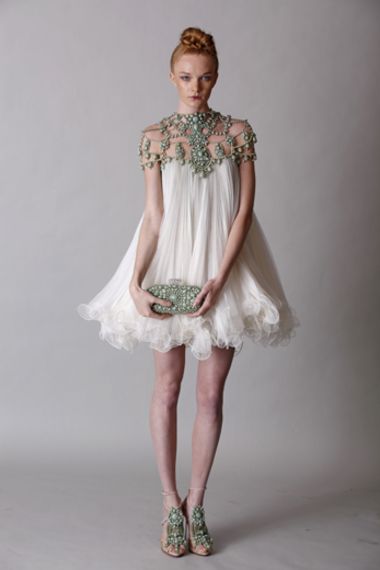 Rhinestones are the type of embellishments that could be used as detail to replace your jewelry. When you apply this embellishment, you don't have to wear some jewelry again. Just a simple accessory and this rhinestone could astonish your performance. For example, you can arrange some green rhinestones and make them as the cape on your sleeveless dress.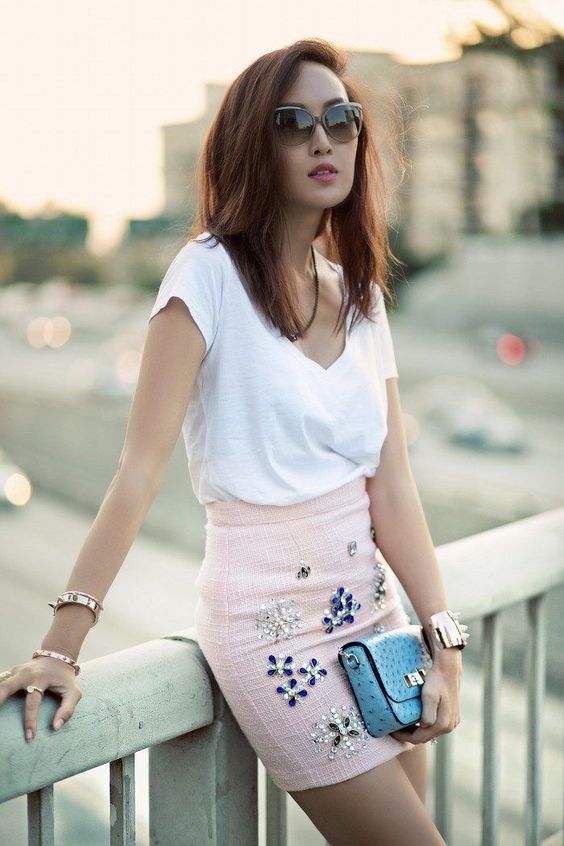 Another way to bring this rhinestone is by stitching it on your mini skirt. You can match it with a white v neck t-shirt. Just remember if you want to have a simple look, it's better to choose an ordinary outfit like a white t-shirt. This is because your mini skirt has been giving enough shimmery to your ensemble.
Fringe/Tassel Embellishment for Your Dress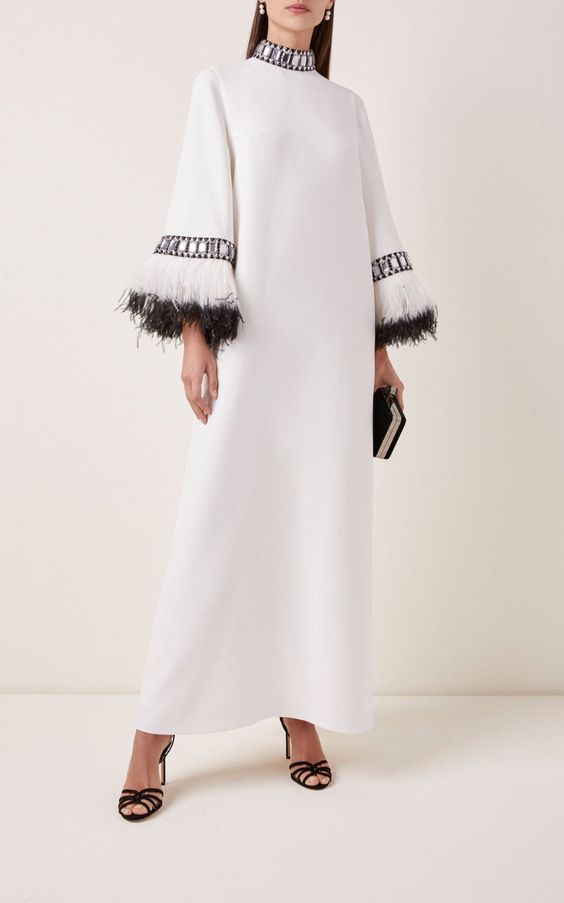 Want to have a unique style, you can try to have tassels or fringes for your beautiful outfit ideas with embellishments. Add this ornament as a sleeve decoration. Have a white maxi dress and then give a tassel on the sleeve. Give a little embellishment on the neckline as an illusion to wear a necklace.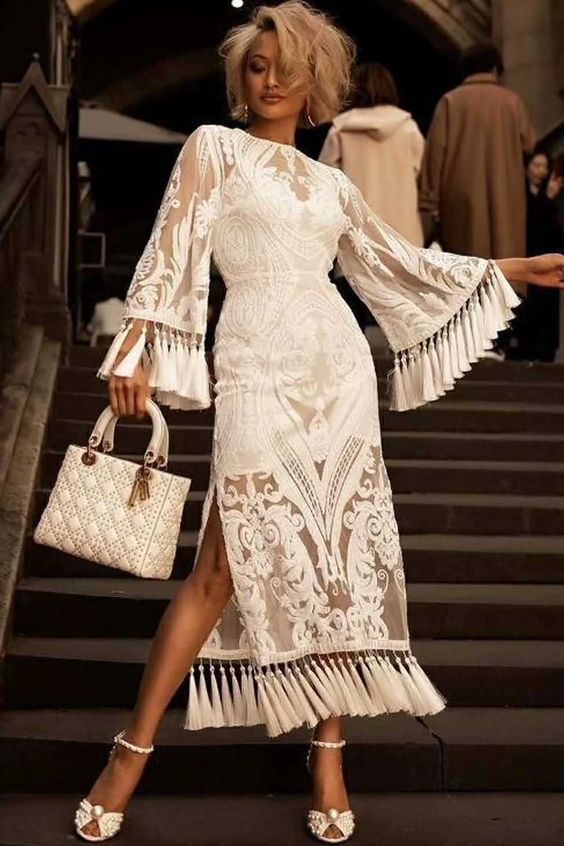 Having a tassel in your elegant maxi dress would also bring your outfit to another level. The best combination could appear when you choose lace brocade fabric. When you build up a dress from this fabric and embellishment, you will get a beautiful evening dress for a formal occasion. Perfect your dress with beautiful pearl embellishment high heels and a white mini bag.
Beading Embellishment Outfit Style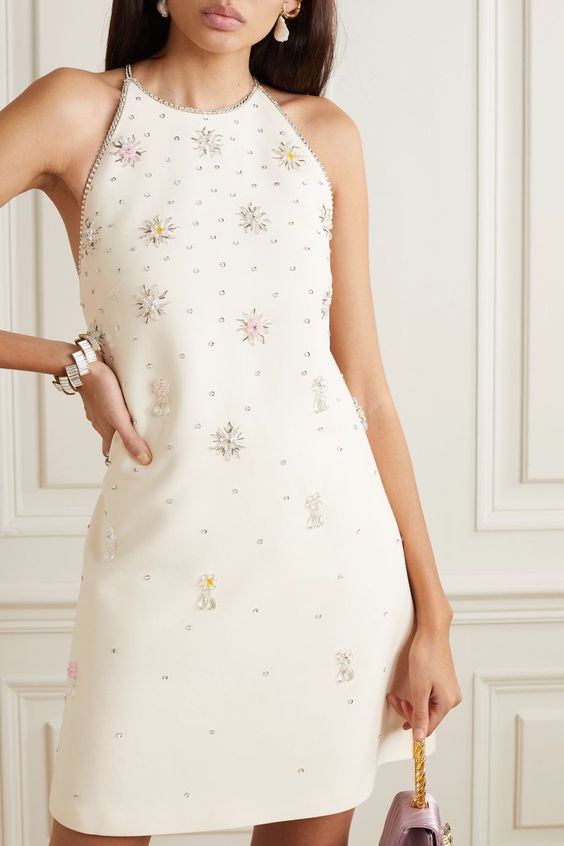 We know that beads are a beautiful embellishment to use for producing fashionable outfits after sequin and embroidery. Having this in your clothes can make them look fabulous. You can create a simple elegant dress with crystal beads with floral patterns. This is the best dress for those who want to look glamorous without jewelry. Adding some beads to your dress neckline would make it look like a necklace and you don't have to wear jewelry on your neck.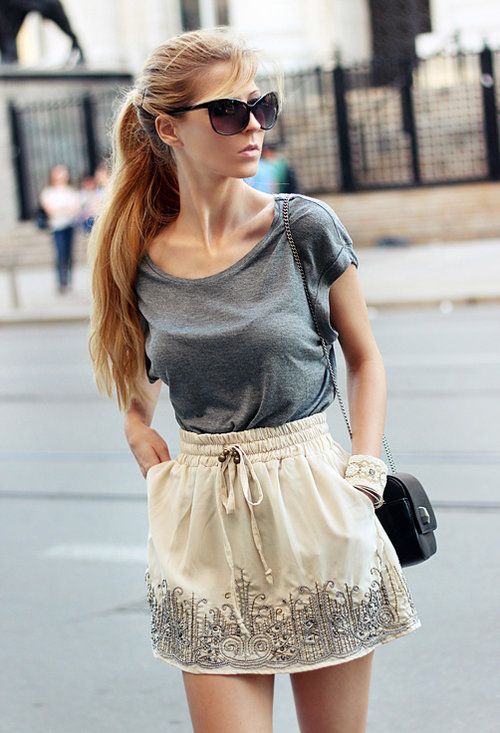 Besides having beads for your dresses, you can also get them for decorating your mini skirts. As for the rules, when you have more details in one outfit to make balance you have to pair it with some simple outfits. That's why if you tuck a modest grey t-shirt in your beading mini skirt it looks fitted enough.
Pearls Embellishment for Beautiful Outfit Ideas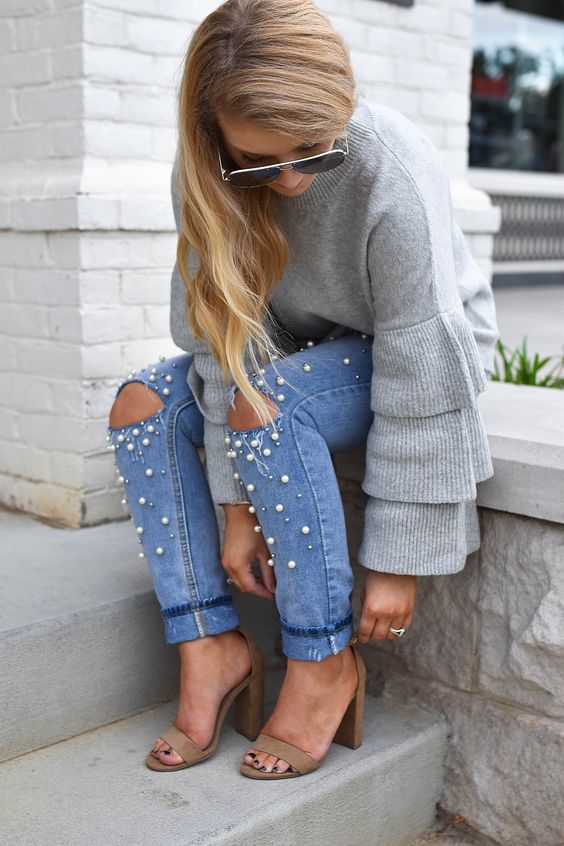 Bringing beautiful pearls into your outfit ideas by placing them in your jeans. This would make your jeans being fashionable. Giving pearl would impress classy and fancy style in your fashionable outfit ideas with embellishments.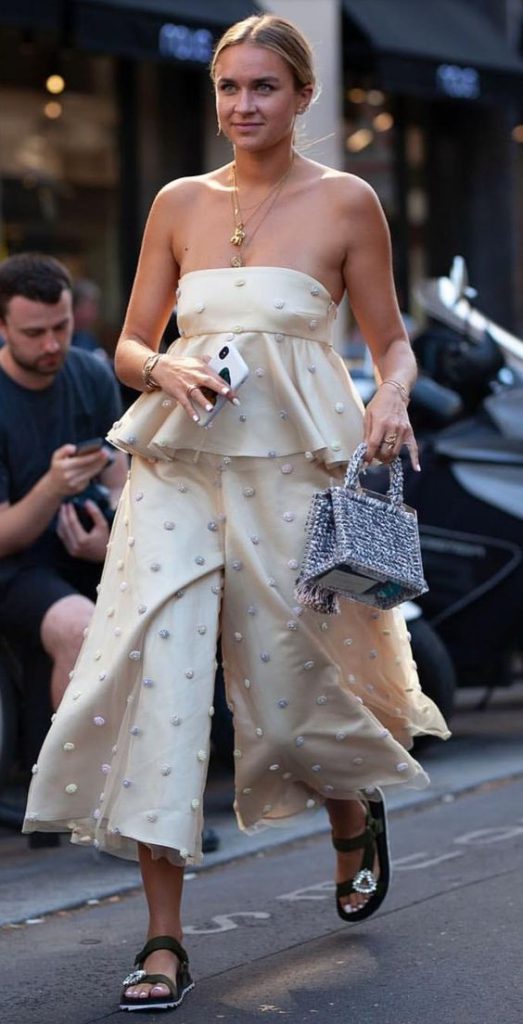 Additionally, putting pearls with the other type of beautiful embellishments like embroidery would be boosting your overlook. For instance, you can make a tinny floral embroidery and then put pearls over it. Having it in your one-piece sleeveless outfits would turn it into a beautiful attire to attend a party.
Lace Outfit Style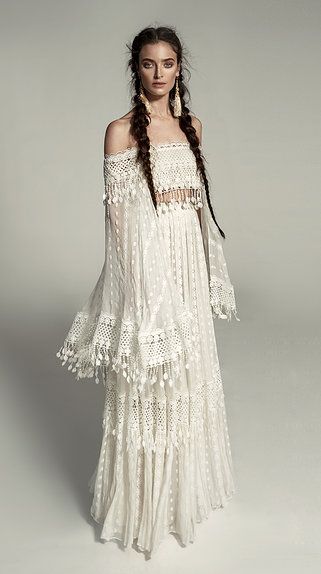 Lace fabrics are generally used to produce a boho-chic style in women's outfit ideas. The fabric has a unique texture and dimension which could present a retro and contemporary style. Use this fabric to create off shoulders maxi dress and combine it with another type of embellishment, this honestly could astonish your beautiful outfit style.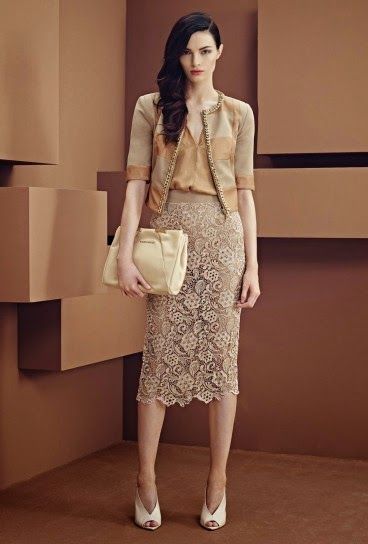 If you want a little modern style, you can design this lace fabric to turn into a high waist pencil midi skirt. The embroidery details in your skirt would make it look elegant and classy. For the upper outfits, you can make a layers style with a tank top and a half sleeve blazer. Perfect your fashionable outfit idea with high heels and a mini bag in the same color as your outfit.
Patchwork Outfit Ideas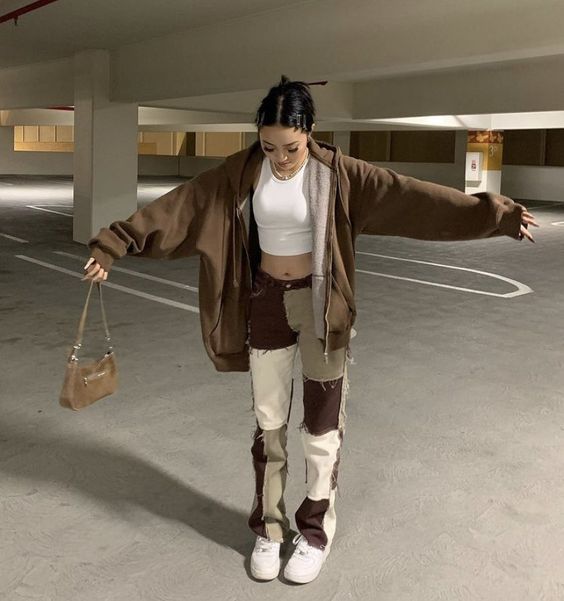 Patchwork is a method to create a fashionable outfit with embellishment by sewing some of the different fabrics to make a unique pattern. You can combine fabrics that have different patterns, colors, or materials. Patchwork pants in different colors become today's trend and are liked by teenagers. This is also good to wear as your chic and casual college outfit ideas. Just wear your patchwork pants with a cropped top and then cover them with oversized jackets. Have a perfect image by bringing on trainer shoes and a handbag into your outfit ideas.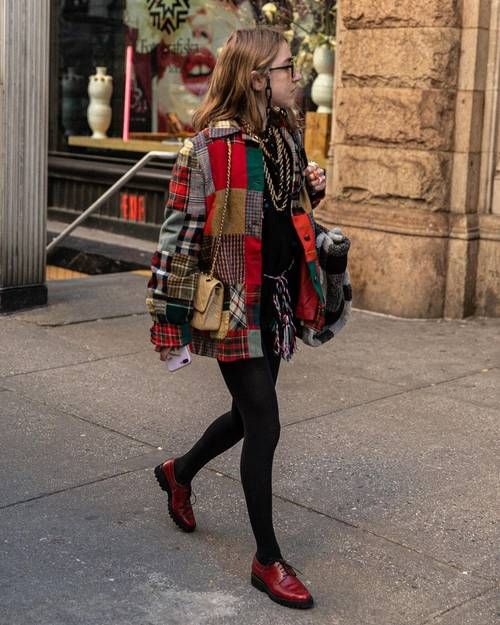 Besides different colors, you can try to have different patterns and colors in your patchwork outfit like the jacket on the image above. This style would make you have something unique. Matching the jackets with legging and a black t-shirt. For the footwear, you can have loafer shoes. As for the accessories, you can try some bides and tapes jewelry. Don't forget to bring a good mini sling bag to finalize your overlook.
Pom Poms Embellishment for Cute Styles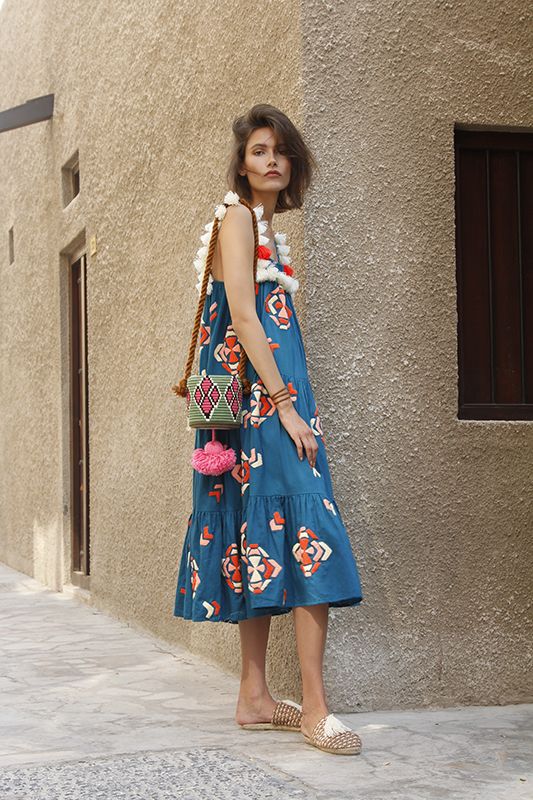 Pom-poms are a beautiful embellishment in your outfit that gives cuteness. Put in the ornaments in your bohemian midi dress for the neckline and you will see the pretty outfit style. Applying pom-poms for decorating your bags also could be a nice idea.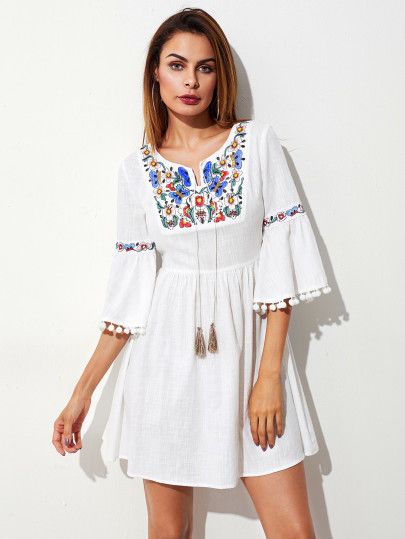 Another option to apply pom-pom embellishment is to make it for the border trims in your sleeve. When you give it the details, you would have a pretty outfit style. Little balls hanging on your dress would deliver cuteness and make it feel sophisticated.
Ribbon as For Beautiful Embellishment in Your Outfit Ideas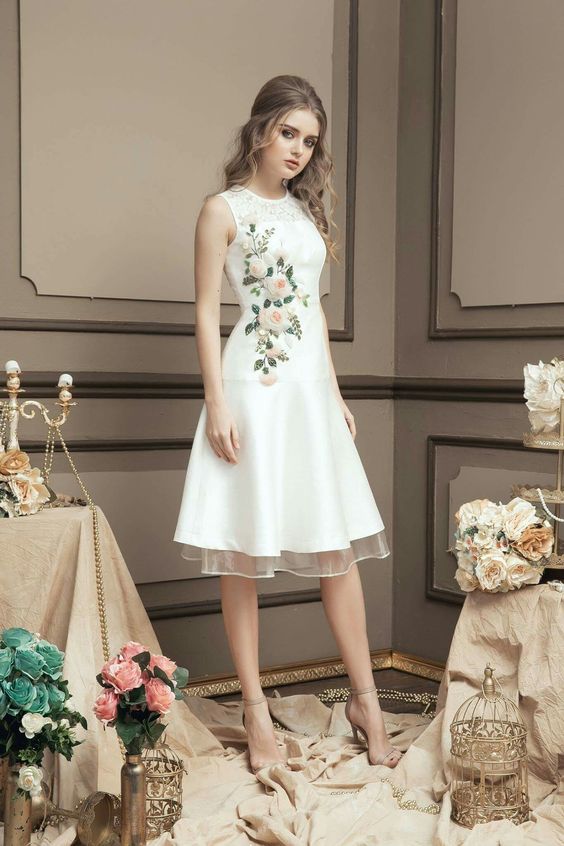 The ribbon is currently being used to amaze your outfits. It's the popular decoration that would make your dresses has a feminine vibe and sweet feeling. You can generate floral embroider from satin or nylon ribbon and give your dress a beautiful accent.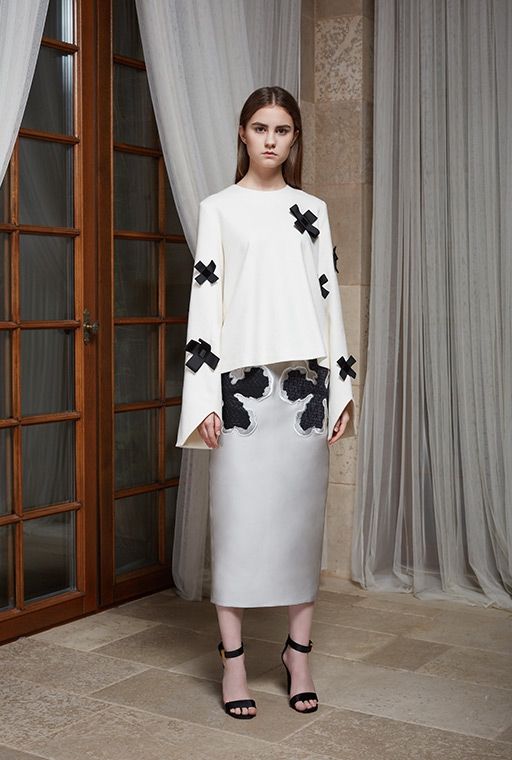 Nowadays ribbon embroidery is mostly used by a lot of designers to give new look to their fashion design. Besides making it as floral ribbon embroidery, you can wear it in a simple way by needling ribbon in your dress. Just put it in the sleeve to give a pretty accent to your women's outfit ideas.
Border Trim Fashion Style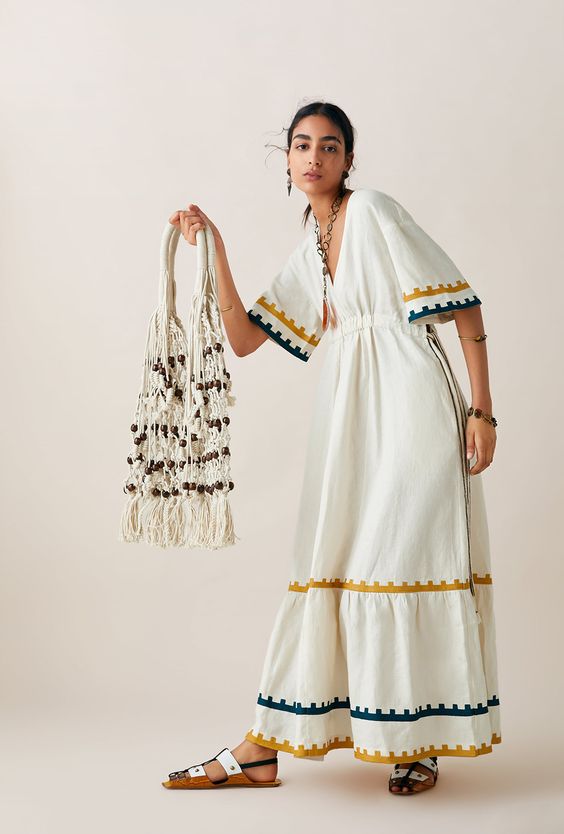 Border trim is mostly used in your beautiful outfit ideas with embellishments. This style also has a lot of variation in shapes, types, and materials. Designers mostly use embroidery for border trim. There is a simple border trim, but others are also sophisticated. For a simple border trim, you just need to apply embroidery in a stripe pattern in different colors on your dresses.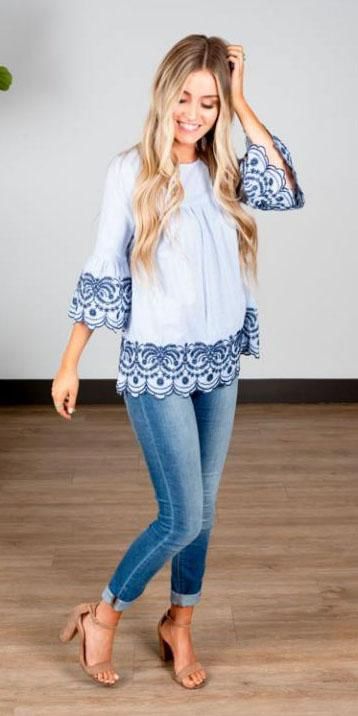 While you want a little fascinate in your outfit style, you can come up with the blossom border trims in your blouse. Just giving floral embroidery in the ends of the clothes would fill up your outfit without glancing too rousingly.
Embellishments in Your Footwear and Accessories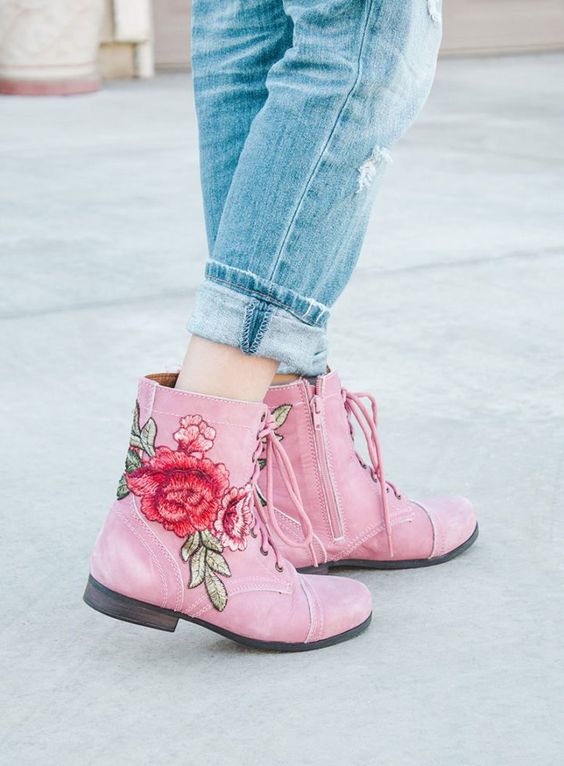 Aside from the outfits, the fact that you can also put on the embellishments on your footwear or accessory is cool to maintain your outfit being fashionable. Floral embroidery it's suitable to put on your pink boots. You can wear the boot for a cute spring outfit idea.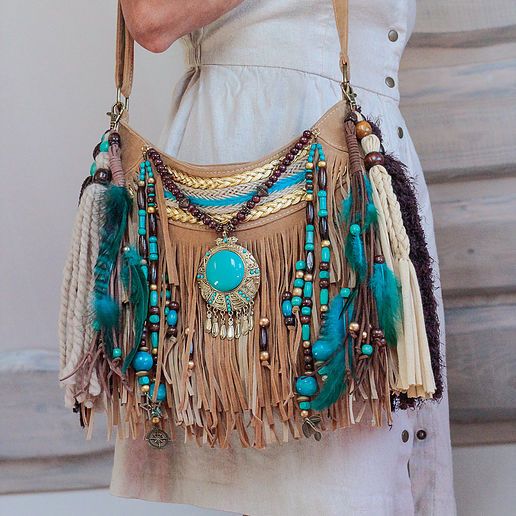 Embellishments that are more likely to ad-in the bag are tassels/fringes. You will easily find out tassels in handmade bags in the bohemian style. They make tassels/fringes on the leather bags and also give other details such as turquoise jewelry to resemble more bohemian vibes.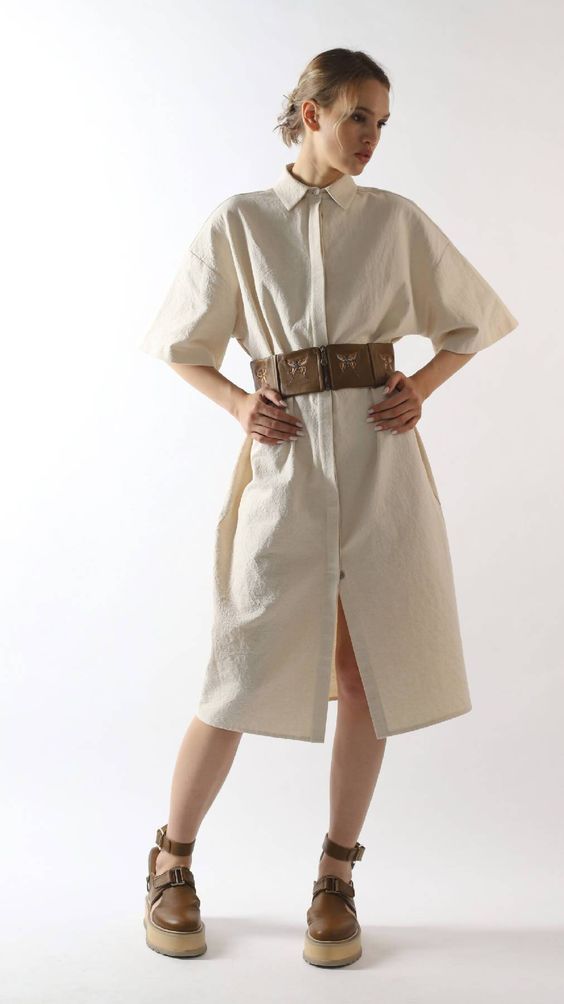 You also can put some embellishments in your accessory like a belt. For example, you can embroider your suede belt with a butterfly pattern and then wear it over your tunic. Besides embroidery accents, there are other emblishements you can put on your belts such as rhinestones, beads, and ribbons.