Olidfashion.com – Going to college where the place for you to get academic knowledge and someplace to socialize. The best thing about college is you can explore many things in your mind especially in fashion style. You can freely to styling your college outfits. For boys that want to look cool and trendy in class, try to dress up confidently in your own style.
Modest Outfit Style for College Boys to Look Cool and Trendy
As time goes on you have to know that everything has been changed especially in fashion style. In college where fashion is growing quickly and you will find out easily what's coming out in today's trends. When you go to college you will attend so many different events. Because of this, you need to get the right outfits to build your confidence.
We know that boys always put forward the cozy and modest style in their outfits. This is because the guy's college outfit style is not as much as the college girls' outfit idea. However, you can still be fashionable in college with a little remodeling in your outfit style. To help you find out the right fashion, here are a few cool and trendy college outfits that you can bring out as your inspiration.
Trendy College Outfit Style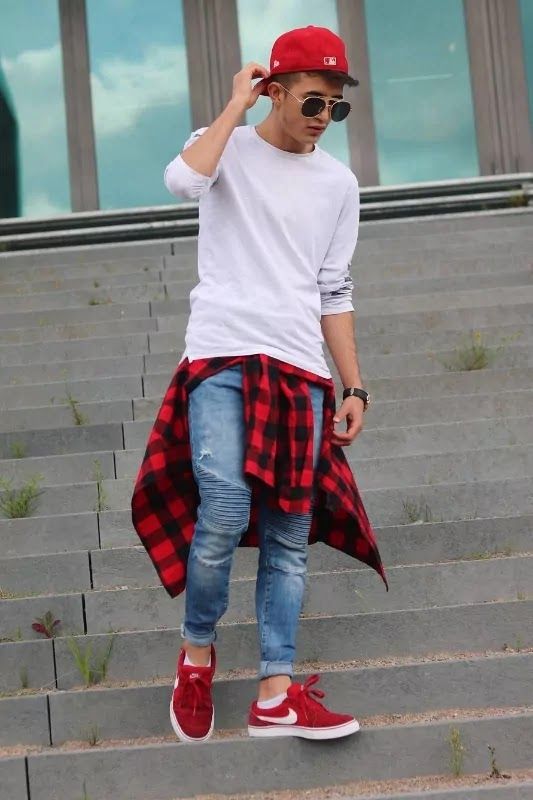 For basic outfits in college, you can bring out long sleeve t-shirts, jeans, and flannels. You can create your own style such as tie-up flannels on the waist and bringing on the hat on your style. For footwear, pick your favorite trainer shoes to perfect your trendy college outfit style.
Cool in Bomber Jacket Style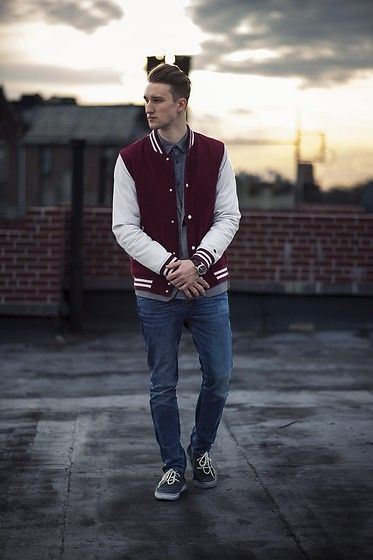 Bomber jackets in men's outfit style never going wrong to build up your cool side. You can come this outfit up as your trendy college outfit ideas. Just combine it with a button-up shirt, jeans, and the best trainer shoes.
Fashionable College Outfit

You want a modest college outfit style but still want to look fashionable, pairing striped pants, a t-shirt, and men's jackets could be an option. For the footwear pick loafer, to make your outfit fashionable enough you have to highlight the accessories such as earrings, silver jewelry, and fashion glasses.
Varsity Sweater Outfit

For other modest and trendy college outfit ideas, you can bring out together the varsity sweater and chinos. Pair this outfit with army boots and tote bags to make you ready to become college boys.
Smart Casual Outfit in College

If you like a preppy style, try this outfit for attending class in college. You can layer your shirt with a sweater and for the bottom outfits, wear jeans and leather shoes. This outfit would make you have a smart casual look.
Semi-Formal with Varsity Blazer

Varsity jacket can you use as your cool and trendy college outfit style for boys. Matching it with a button-up shirt that tucks in the jeans, pair with a loafer and you will get a semi-formal outfit style.
Baggy Clothes Style

That becomes today's trend for teenagers both boys and girls is oversized outfit ideas. You can apply this style as your trendy college outfit style for boys by combining baggy jackets with oversized chinos. Perfect your outfit with trainer shoes.
Modest College Outfit with Denim Shirt

The most favorite combination of pieces to use in college outfit style for boys is a denim shirt and jeans. This style could make you look trendy in a modest way. Just make sure to give a focal point in your footwear by wearing boots.
Simple Casual Style

When you want a simple casual style in your college outfit, you can try to pull out sweater and Bermuda shorts from your wardrobe. Bring this outfit with the trainer shoes and a hat that would give a cool vibe to your image.
Formal Outfit for Presentation Day

If you have a presentation or formal event in college, you can try to wear suits. Formal suits usually include shirts, trousers, men's coats or jackets, and leather shoes. Don't forget to put a tie in your outfit to make it look more formal.
Casual Style in Jogger Pants

The casual style is mostly modeled by every college boy. However, just a little modeling in the outfit will make it seems trendy enough. They usually show up their interest in long sleeve t-shirts and jogger pants. Choosing darks tones for the basic color would bring out their cool standpoint. The best footwear that would be matched with this style is training shoes.
Hoodie and Ripped Jeans are Favorite College Outfit Ideas

Besides t-shirt and shirts, other favorite pieces that every boy in college aim to have a cool and trendy style is a hoodie and ripped jeans. Don't miss out on sneakers to perfect a modest college outfit style for boys.
Flannel for Cool Boys Outfit

Bringing a modest and cool style in flannel. We know that flannel is timeless and unisex mode and would be good for either men or women. This outfit is also one of the must you have in your wardrobe. It's easy to combine this attire with any outfit in your closet. The simple one you can make this flannel as outer to cover your t-shirt and the bottom outfits just select jeans and sneakers.
Took Denim on Your College Style

Denim is a cool outfit that can be worn with any of the other pieces and styles. That's why this ensemble never be missed to become your cool and trendy college outfit style. For denim shirts, like a flannel, you can turn it into an outwear. Mixing it with chinos, t-shirts, and shoes would be excellent. Having an accessory like a beanie hat would increase your cool side.
Sweater Vest Outfit Style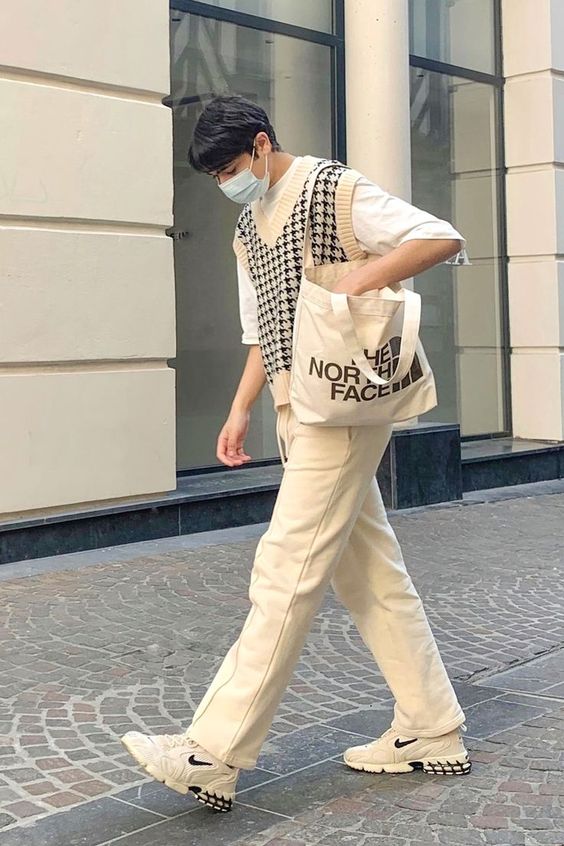 A sweater vest is also a piece of college outfit style that you must wear to amaze your overlook. You can have this outfit together with a short t-shirt and straight beige pants. Bring trainer shoes and a tote bag to complete your modest college outfit style.
Cozy College Outfits in Fall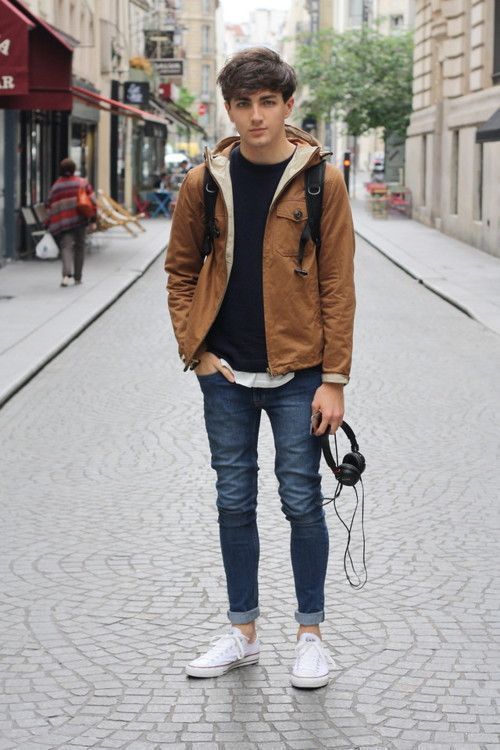 Layered outfits are the cozy style for colder weather like fall. When you go back to college during autumn, you need to have a warmer outfit like a jacket or sweater. If you like modest style, you can layer your t-shirt with a sweater and then cover it with a men's hoodie jacket. Match the outfit with jeans and sneakers to have a trendy college outfit style.
Classic College Outfits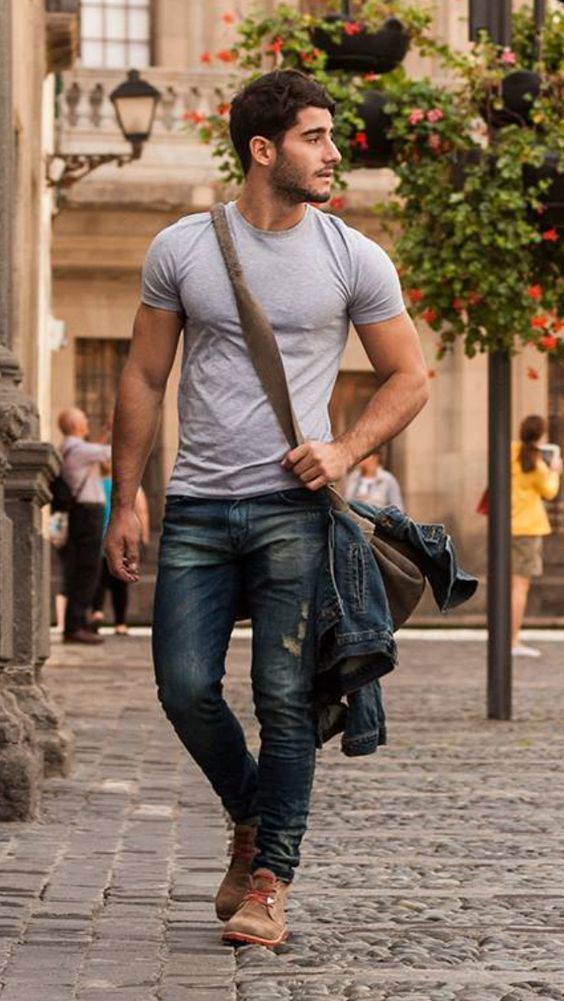 The classic model that's put on your college outfits is by wearing a t-shirt and jeans. This is simple but still useful to create a cool aura with your basic outfit. Add boots, denim jackets, and sling bags for accomplishing your college style.
Skater Boy Style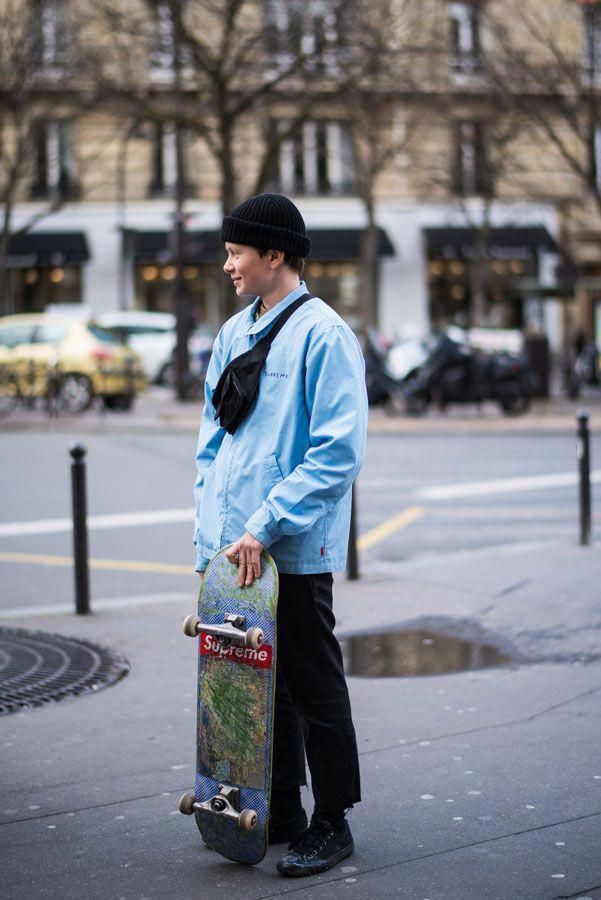 In college, you can freely express yourself, especially about your hobby and fashion. In there, you can also find out about a lot of communities with their unique style in fashion like a skater boys style. They usually come out with different pieces but always have a unique character. For example, when you want to pull out skater boy style, you can try to wear a t-shirt, baggy jacket, and straight pants. The best footwear you can put is sneakers, and also bring a beanie hat on your head.
Tropical Shirt for Spring College Outfit Style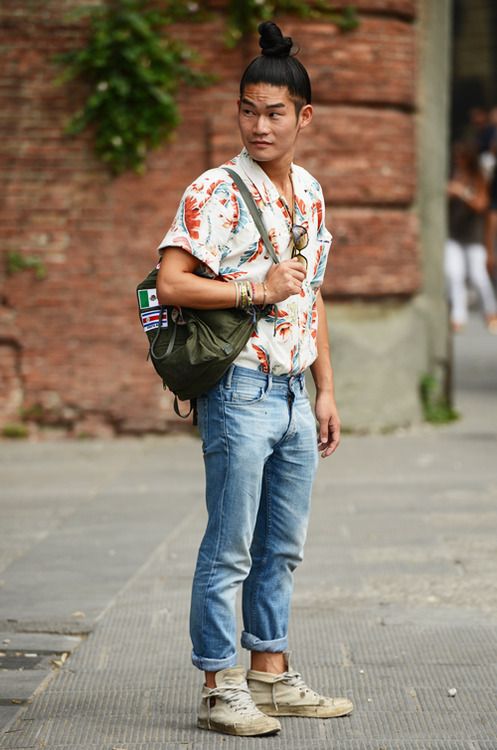 Attending class in a tropical shirt would present spring fashion ideas in college. You can match the shirt with jeans and choose shabbily sneakers to have a cool college outfit. Give a statement on your college outfit by picking a backpack for the finalize.
Monochrome Style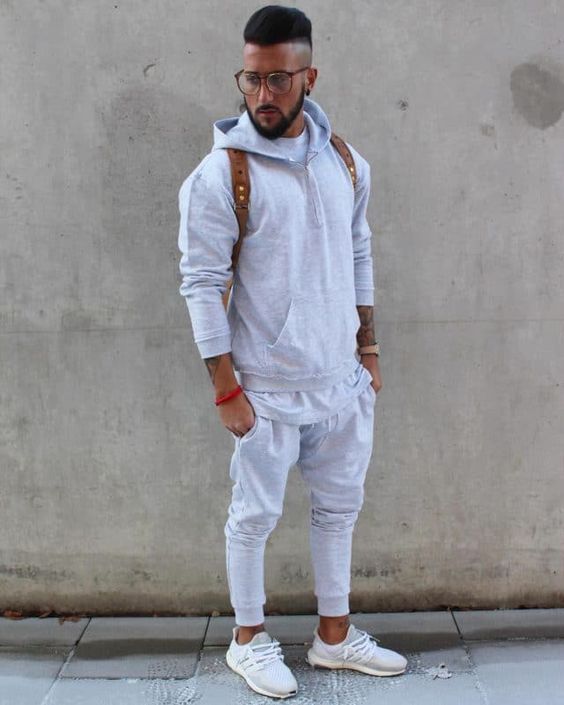 Monochrome never fails to create cool and trendy styles in your uniform. You can easy to have outfits in one shade of white to your college styles such as a t-shirt, hoodie, jogger pants, and sneakers. This style would be an investment for you because can match for hanging-out outfit style too.
Patchwork Detail in Your College Outfits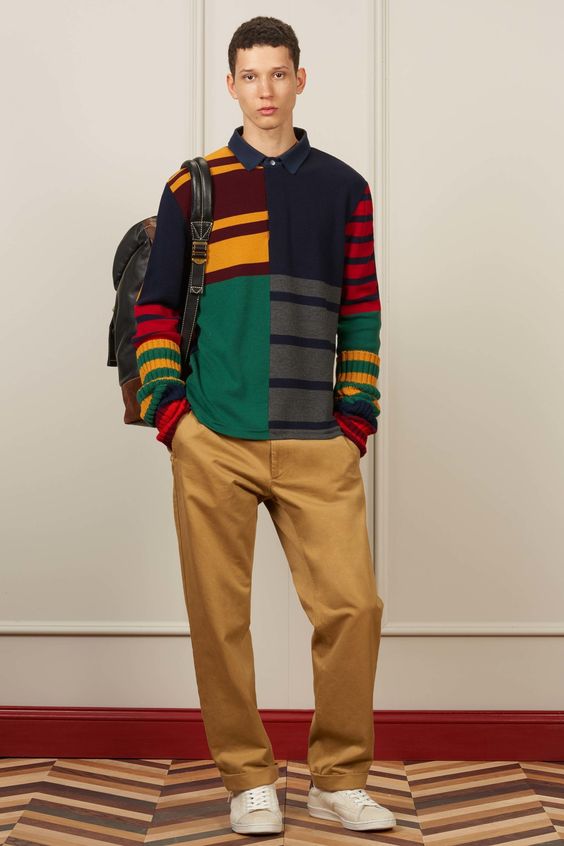 For having a unique style in your modest college outfit, a patchwork long sleeve polo shirt could be an election. Pair this outfit with chinos and sneakers and you will get a simple but cool outfit for boys to attend class. Patchwork is one of the embellishments in your fashionable outfit to show something different in a simple method.
Sporty Style College Outfit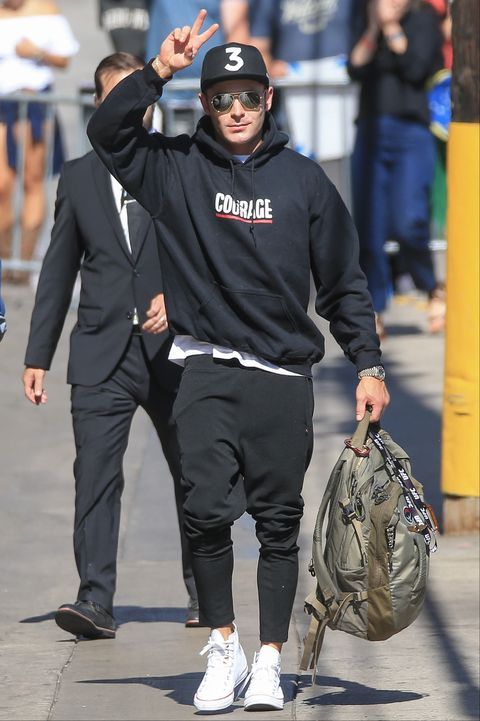 It's very easy to create a sporty style in your outfit, the favorite one for college boys to wear is a hoodie and jogger pants. Bring out the outfit together with sneakers and give the accessories like a hat that would make you look cool and trendy in your college outfit style. As for accessories, you can have a hat, sunglasses, and backpack.
Bermuda Short and Hoodie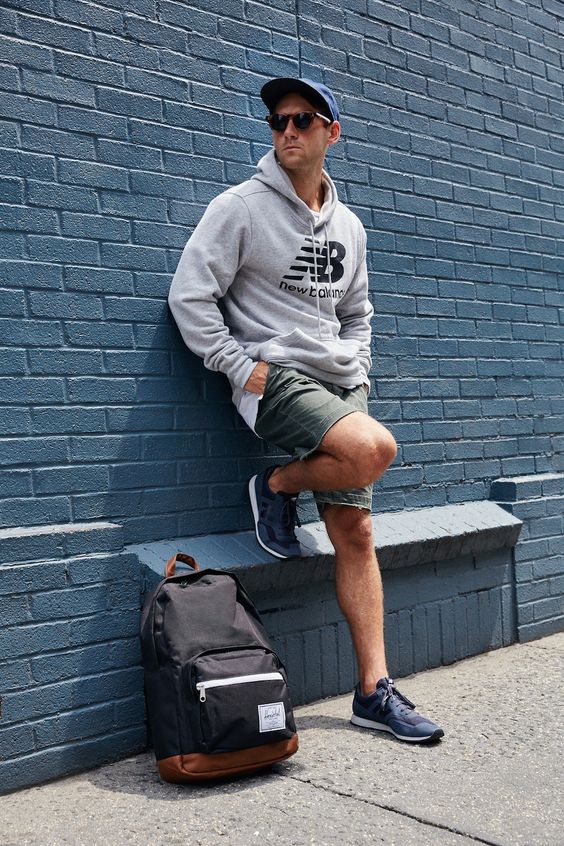 Another Bermuda shorts style you can wear in college is combining it with hoodies. This is simple but when you style it in the right way, it's truly cool enough. Keep it modest and trendy by pairing it with sneakers and a backpack to complete your performance.
Geeky Outfit Style
Nerd boys can also have a cool side in their geeky style. I'm serious about this statement. As long as you can involve the geeky style in the right scheme such as remodeling your hairstyle and wearing something that's fashionable, you will have a cool and trendy impression. For this, you can pull out a sweater vest, collared shirt, and tie for formal and smart-topped style. Rather you determine trousers or straight pants, it's better for you to pick slim-fit cargo pants. To complete all a trendy geeky outfit, bring sneakers to your outfit style.
Vintage Outfit in College Style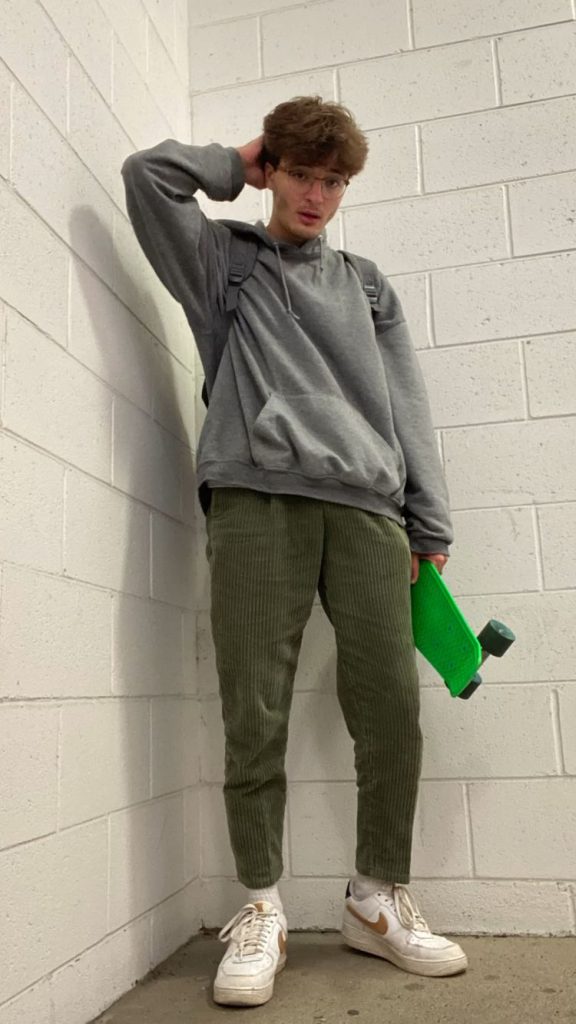 Vintage style in your college outfit by having your hoodie and corduroy pants. Picking the shabby colors like grey and khaki to have a retro vibe on your outfit style. Complete your vintage outfits with backpack and trainer shoes. It's simple to help you get a modest college outfit idea.
Colorful T-shirt for Swag Style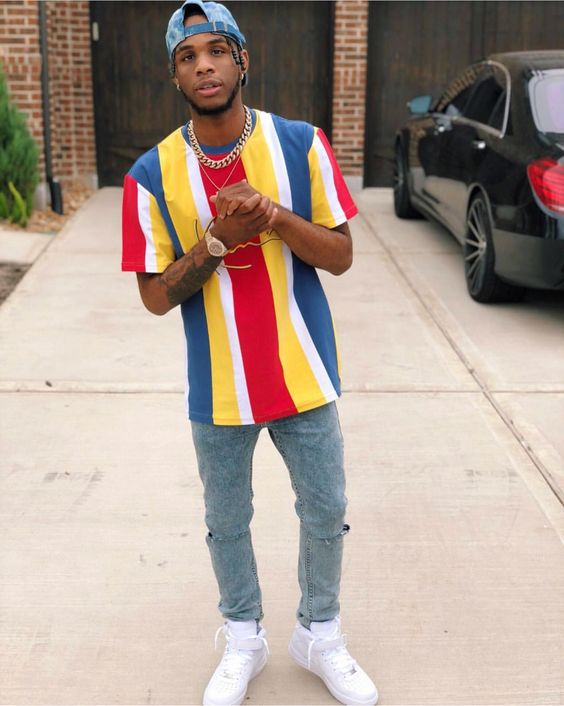 Keep it simple and swag with a color-clashing combination on your t-shirt. The combination of blue, red, yellow, and white would make your college outfit feel colorful. To balance the style, you should match the t-shirt with ripped jeans and white sneakers. Making it more swag by giving gold chain jewelry and hat as accessories.
Lazy Style to Attend Class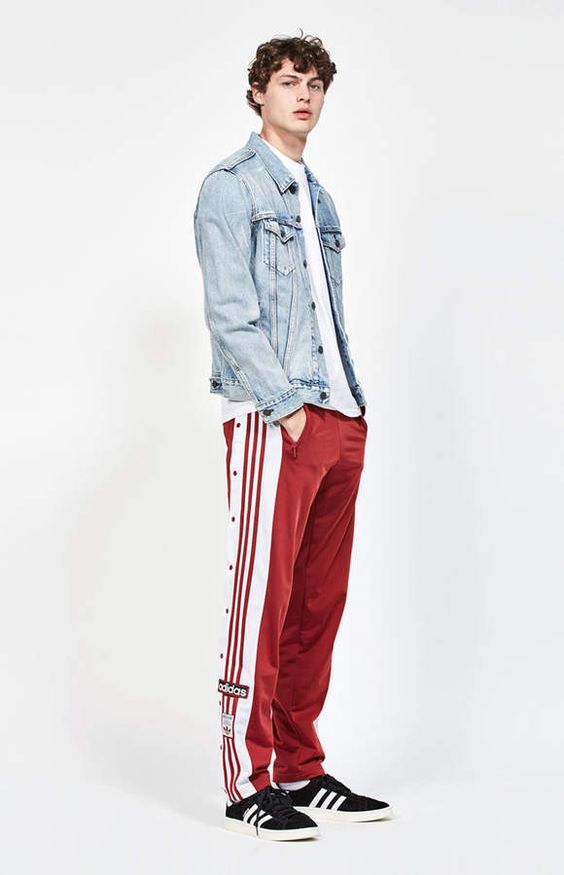 The lazy style is a modest outfit you can easy to apply because it just needs a basic outfit such as a plain t-shirt, side taped sweatpants, sneakers, and for a trendy ensemble, you can use a denim jacket on it. This style is suitable for boys who need simplicity and something that's effortless to wear.
Best Tie and Cardigan Outfit Style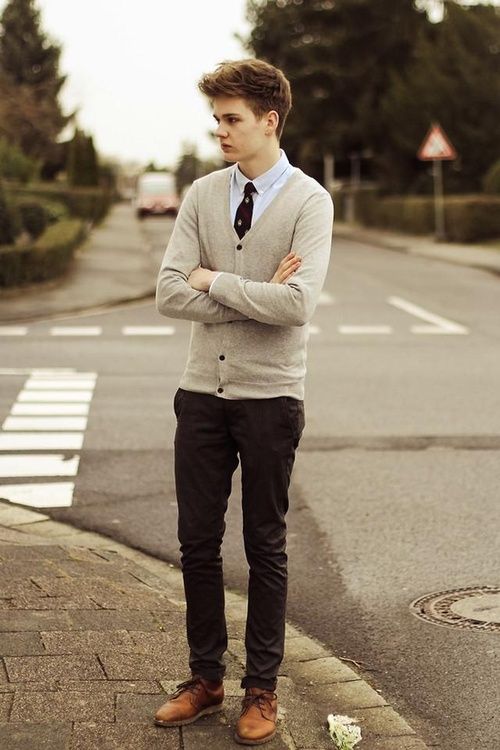 You can bring a tie and shirt in casually by having it with jeans and a cardigan. This style is popular among college students to make them have a semi-formal outfit and then have a smart aura. To add a more trendy style, you can wear leather boots as your footwear.
Modern Urban Style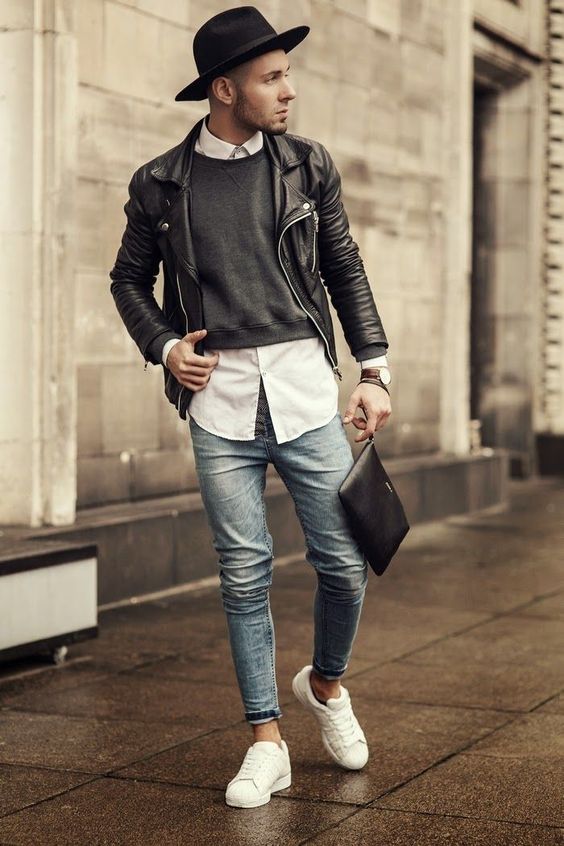 You never know a modest and trendy outfit if you don't try to have a modern urban style in your college fashion. This style has elegant and fancy views at one time. When you have a layered outfit with a leather jacket, cropped sweater, and collared shirt for topped style, then choose blue jeans with white sneakers for the bottom outfit. While you determine on a fedora hat and wristlet bag as the whole fashion style, you could have an androgyny design in it.
Baseball Jersey for Cool College Outfit Style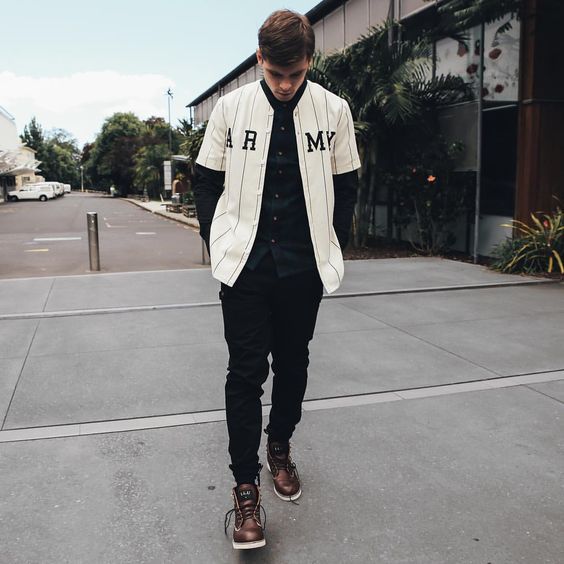 Stick to bare minimal outfit style in college by wearing a baseball jersey as your outfit piece. You can make it as a layer on your collared shirt and then pair it with black jeans. Instead of sneakers, you can also decide on boots for completion for a cool and trendy college outfit style for boys.
Pastel College Outfit for Boys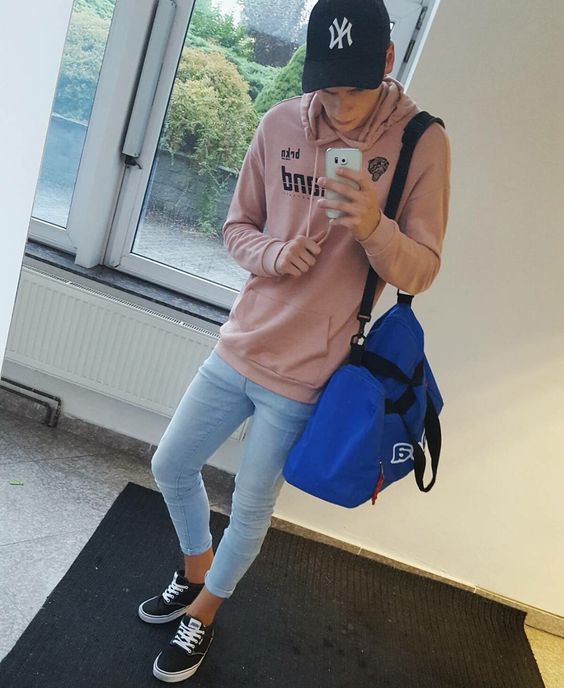 Pastels for boys? why not. Pastel outfit ideas are not only good in women's style but also could look great in men's style. You can still have a trendy style in a pastel color combination even for a college-style. One of the simplest combos is pink pastel hoodies and blue skinny jeans. Don't forget to go supremely with a black hat and sneakers, more sporty style by bringing a duffel bag.