Do you know that you should wear your skincare twice a day to get flawless and glowing skin? Yes, if you love your skin, you can't skip getting skincare twice a day. But you should consider the skincare your gonna wear because night skincare is different from morning skincare.
Morning skincare tends to have a light texture to make your face not easy to get oily and can protect your skin from dust, pollution, or UV light. And night skincare tends to make your skin hydrated and fix your skin problem like overcoming acne, moist your skin or removing dark spots. That's why night skincare has a thick texture which is good for fixing your skin.
Because we already talk about morning skincare, so now we want to talk about a night skincare product that is best for fixing your skin while you're asleep. Because when you get to sleep, your skin works optimally to overcome any problem on your skin. Therefore, we want to tell you the best night skincare routine that you can follow if you want to have flawless and glowing skin. And let's jump to the topic!
Night Skincare Routine Ideas
1. Start With Remove Your Makeup Using Makeup Remover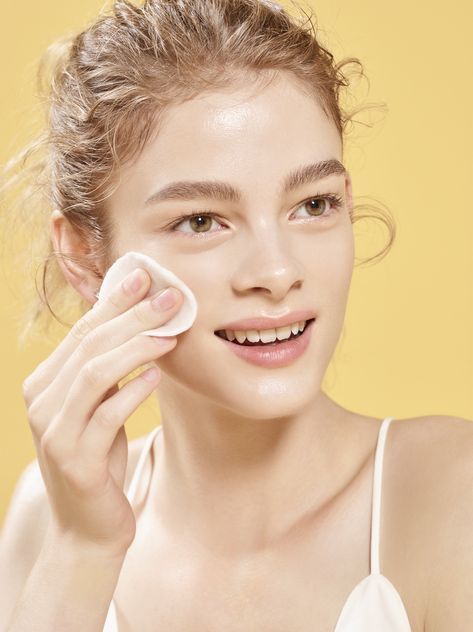 The first thing that you should do is remove your makeup before you cleanse your face using makeup remover. It has the function to removes makeup or dust that stays in your skin and pores for a day. Because just washing your face using a facial wash is not enough to cleanse your skin into the pores.
For you who have acne, sensitive, or oily skin, you can choose micellar water to remove all your makeup. besides that, micellar water is safe for any skin type but you should choose that doesn't have alcohol or fragrance inside. And, if you have dry skin, we recommend you choose a remover that has a balm texture because it doesn't make your skin get drier.
2. Face Oil for Double Cleansing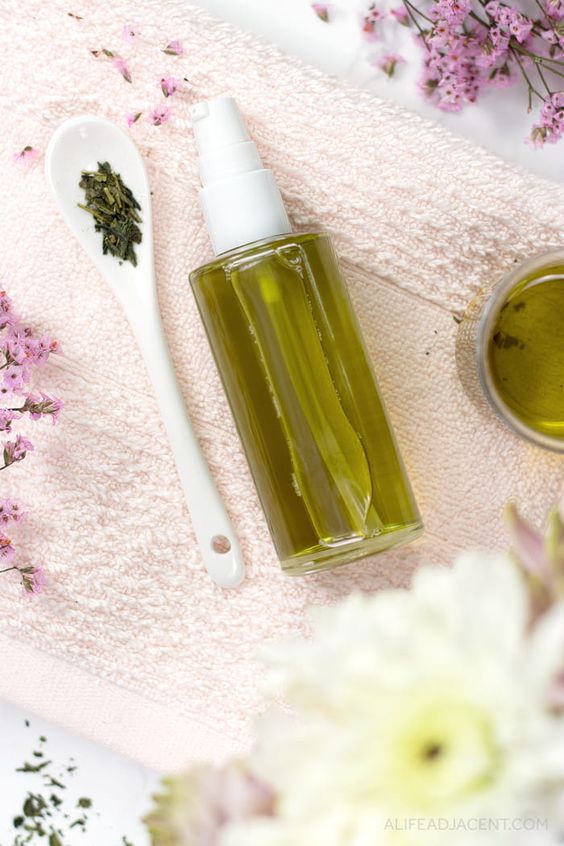 If you're not doing double cleansing, your skin will easily get breakout or acne. Therefore, you should do this step. You can choose face oil for this step to make sure your skin is clean and also you can massage your face a little bit to expedite blood circulation and shape your face so it will look thin and small.
Use gua sha for helping you when you massage your face because a lot of functions by using gua sha and make sure you massage your face the right way. Pull the gua sha from the inner face into your outer face for getting firm skin and reducing wrinkles on your face.
3. Wash Your Face with Face Cleanser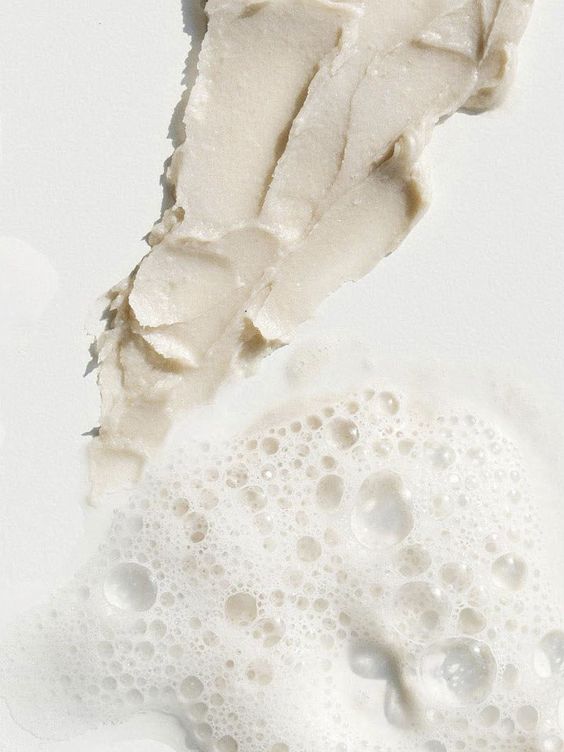 We already doing double cleansing, so the next step is to wash your face using a face cleanser to make sure your face cleanses and removes the oil that sticks on your skin because of the face oil. You can rub the product with your bare hands or use face cleanser tools to make sure your skin cleans into the pores. Choose the face cleanser base on your skin type.
After washing your face, dry your skin using a face towel or tissue. Don't ever think to use your body towel because you should separate your face and body towel to prevent skin breakout and acne. And make sure your face towel is always clean and change it for 3 days.
4. Overcome Your Breakout Skin with Face Mask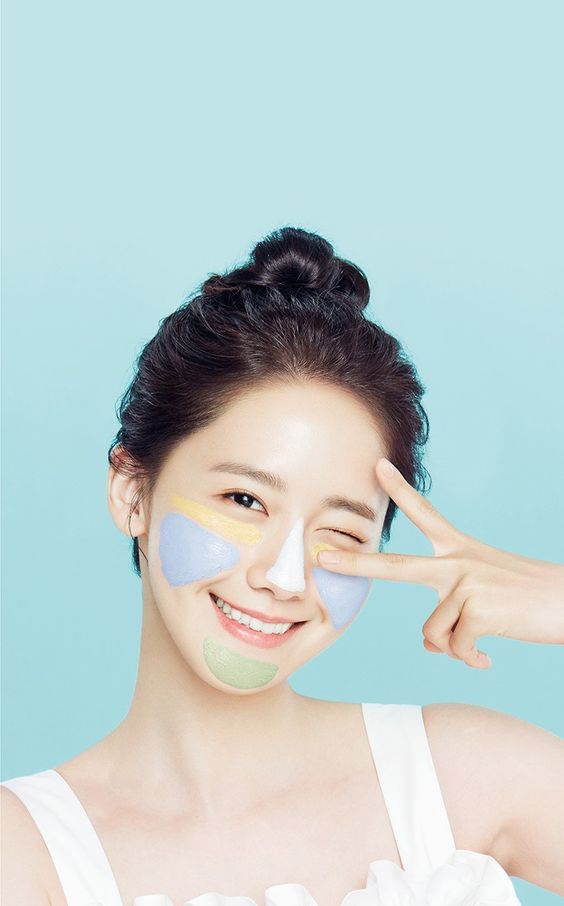 This is an optional step for you, you can do this or if you feel lazy and tired, you can skip this step. Yes, wearing a face mask! When you feel your skin breakout or look dull, you can continue using a face mask after washing your face. Because a face mask will help you to overcome your breakout skin or can brighten your skin. But remember, you can't use it daily because can break your skin barrier or make your skin irritated.
5. Bring Back Your Skin pH by Using Toner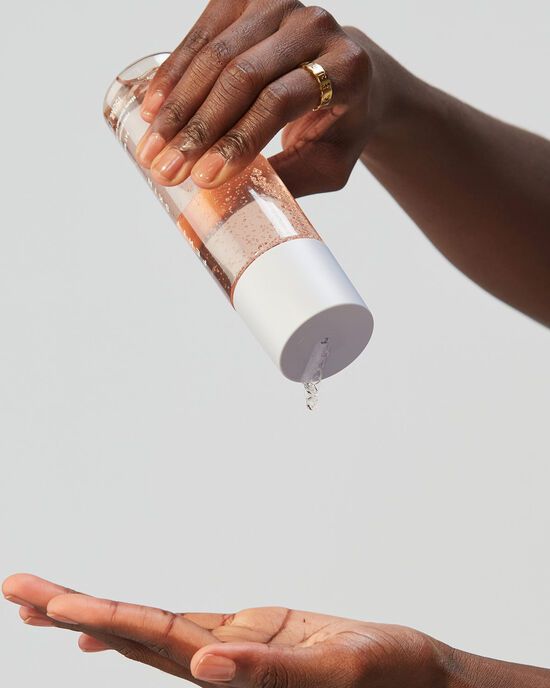 After you wash your face with a face cleanser, your skin pH is not balanced. Especially for you who use face cleanser for acne skin. It will very affect your skin pH, that's why after washing your face sometimes you feel your skin is more dry and tight. So, you need to use toner to bring back your skin pH.
But the function of a toner is not only to bring back your skin pH, but it also can overcome your skin problem and make sure your skin is clean and hygienic. Furthermore, toner can prepare your skin and make the product that your gonna wear will easily absorb into your skin. So, you should wear toner and choose it based on your skin type.
We have recommended ingredients of toner which are safe for any skin type. You can choose a toner that has Centella Asiatica or Hyaluronic Acid. Both of these ingredients are very gentle to your skin and can hydrate your dry skin.
6. Hydrate Your Skin with Essence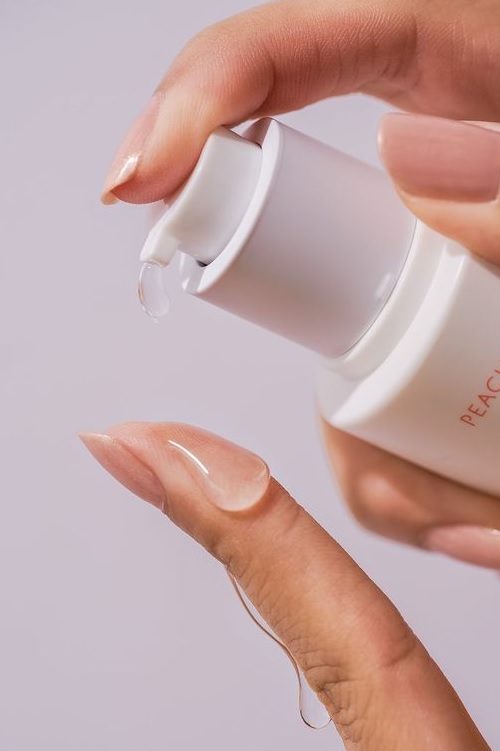 Next, you can or don't for this step. But for you who have dry skin, you can do this step because it can hydrate your skin. Moreover, after washing and wearing a face mask, your skin will be drier so essence will be a great rescue to overcome your dry skin. Because sometimes, just wearing toner is not enough to hydrate your skin, because the main role of toner is to balance your skin pH.
And for you who have redness skin, you can also use essence to overcome this problem. Because another function of essence is can make your skin calm. So it will be a great choice for you who have dry and redness skin. Furthermore, you can use this product if your skin gets irritated.
7. Serum to Fix Your Skin Problem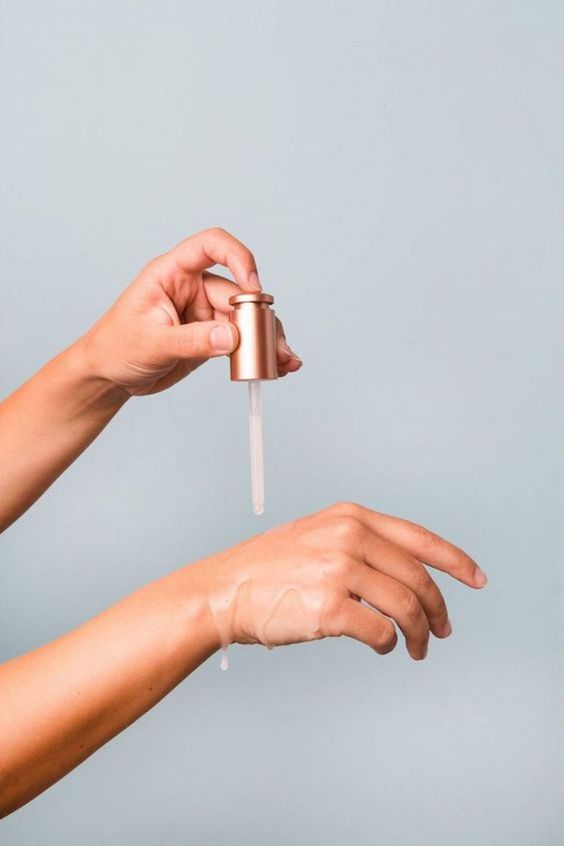 Now, we turn into the most important part of skincare and can fix any skin problem. Do you know what the product is? You're right! Serum is the answer. If you have any problems with your skin like acne, dry skin, redness skin, breakout, and wrinkles, you can use a serum to fix your skin.
Therefore, you should choose serum based on your skin type and your skin problems. And when you want to choose serum, don't forget to consider the ingredients. Because not every ingredient are match your skin. Even though they have similar functions but the reaction on your skin will be different. There are ingredients which gentle and harsh to your skin.
For night serum, you can choose active ingredients to make your skin heal faster. You can try to use niacinamide, retinol, vitamin C, salicylic acid, or ceramides. You should wear sunscreen in the morning after using all of that ingredients at night to prevent skin burn.
8. Eye Serum for Reduce Dark Circle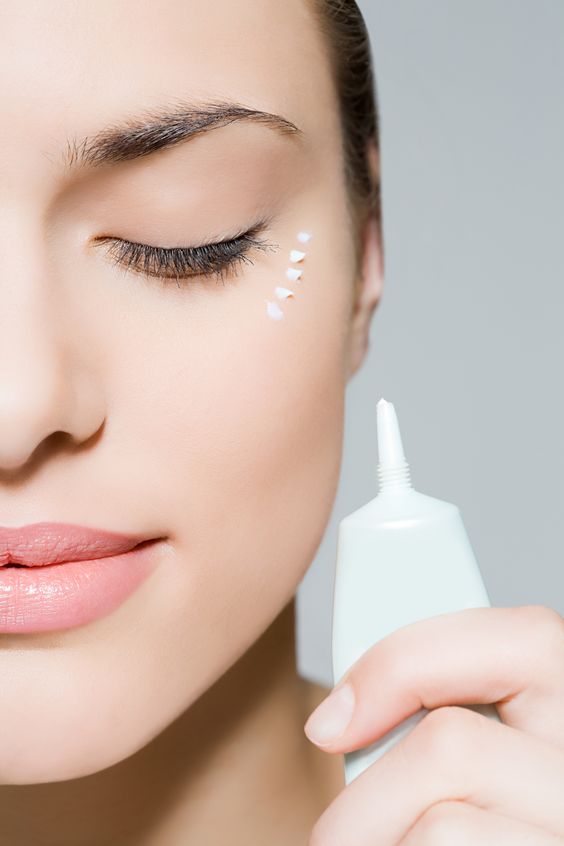 Do you have a dark circle that is very hard to remove? Or do you have wrinkles on your under eyes? Don't worry girls! Because now we have a solution for you. If you feel lazy to use an eye mask because it will waste your time waiting for the mask, eye serum will be the best solution.
Using eye serum is not only for you who turn 25 years old. But you should start to wear it from you are still a teenager. Moreover for you who got insomnia or must sleep a late night because you should finish your work. Eye serum will help you to reduce dark circles and prevent wrinkles.
9. Removes Dark Spots with Spot Treatment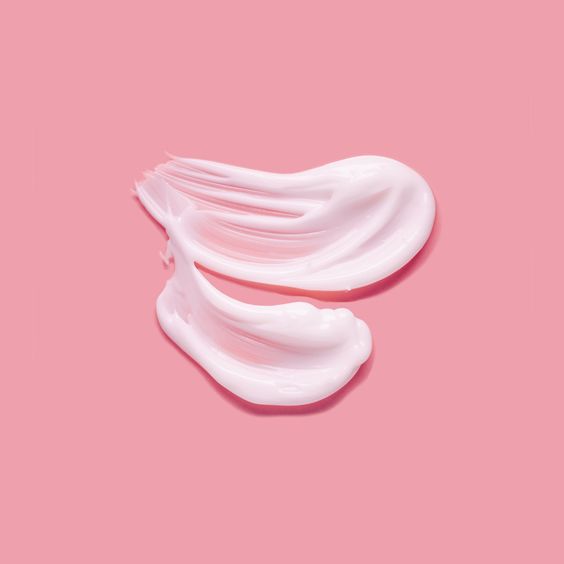 For you who have many blemishes on your skin, this time will be great for you to use a spot treatment. Usually, spot treatment has a high concentration which is not good if it attracts the sunlight because it will not works well on your skin. That's why you can use it at night because there's no sunlight and it will work very well.
Because there are active ingredients inside the spot treatment, so you can't use it during the day and are attracted by the sunlight because it can make your skin irritated or skin burn. Therefore, when you use spot treatment at the night, you should make sure you don't skip using sunscreen in the morning to prevent your skin gets burned.
10. Lock All of Your Skincare with Moisturizer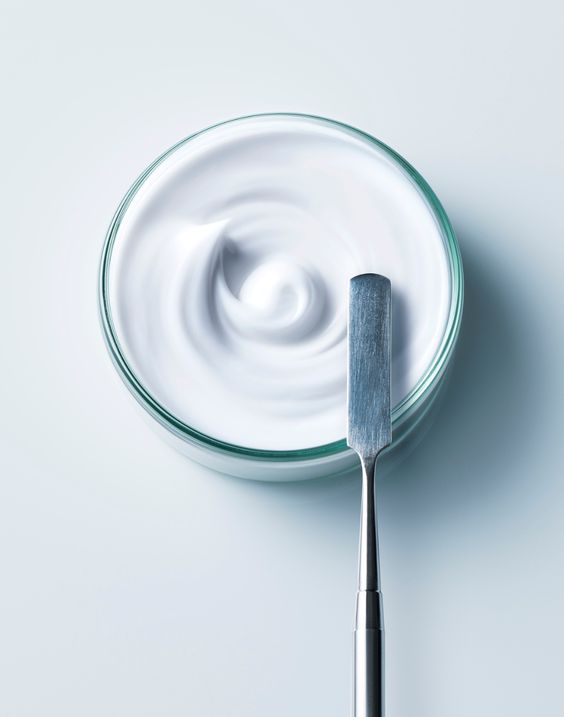 If you feel you have already finished your skincare, you can lock it by using moisturizer. Besides locking your skincare, moisturizer can also make your skin moist and can fix your skin problem too. There's a moisturizer that has gentle ingredients just to lock your previous skincare. And there's a moisturizer that contains active ingredients to complete and help to fix your skin problem.
This kind of product that you should use. You can skip wearing essence or serum but you can't skip using moisturizer. If you want only to use moisturizer, you can choose it which contains active ingredients that can overcome your skin problem. And remember to always choose it based on your skin type and skin problem.
For the night skincare, you can choose a moisturizer that has a thick texture to make your skin stay hydrated even while you sleep. Because, when you fall asleep, you can't drink water to hydrate your skin. So another solution is to wear a moisturizer that has a thick texture to make sure your skin stays hydrated for hours.
11. Sleeping Mask for Tired Skin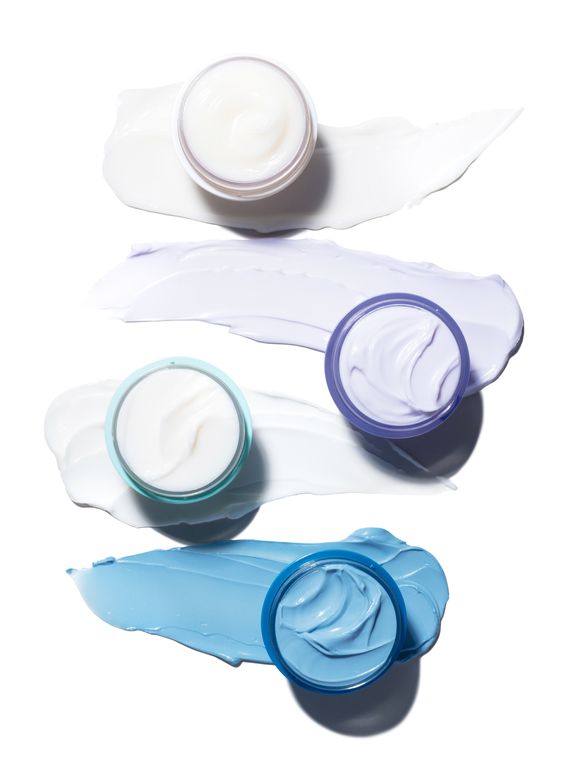 After a long day of work, I'm sure your skin will look tired and dull. Moreover, if you have a sleepless time. So you can try to use a sleeping mask to make your skin look fresh and bright in the morning. This product has been the best solution in South Korea for people who have tired or dull skin because of the activity or have less time for sleep.
Furthermore, there's a sleeping mask that contains aromatherapy which is good for you to have relaxing sleep and overcome insomnia. But it's not good if you use for daily, because if it's can overcome your tired and dull skin, it's still a mask that can't use daily. You can use this product 2-3 times a week when you feel your skin really need it.
12. Moist Your Lips with Lip Balm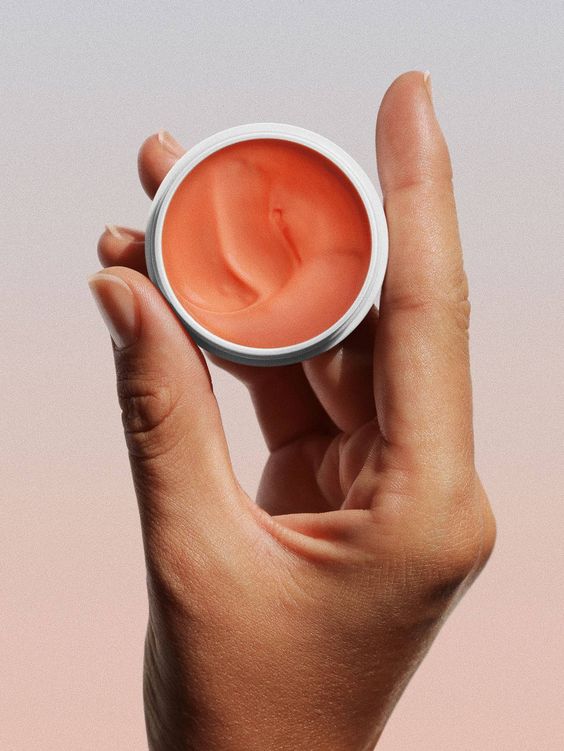 The last step is using lip balm. Not only take care of your skin but your lips are needed too. To take care of your lips is very simple. You just have to put on a lip balm to make it moist. And this product is very important for you who like to wear lipstick, it can make your lips stay hydrated and prevent dark lips because of the chemicals of lipstick.
So, that's all about the night skincare routine that we can share with you. Now, you should try to separate between your morning skincare and night skincare because there's an ingredient that can't be attracted by the UV light or even can make your skin burn.
Remember to always consider the ingredients before you wear it. And always choose skincare products based on your skin type and skin problems. I hope you can get the lessons and enjoy this best night skincare routine to get flawless and glowing skin.