30 Must-Have Beauty Essentials in 2023
It's 2023 now! Isn't it the right time for you to declutter? Yes, you need to pay attention to the product that already expired and can't function anymore. Of course, after decluttering your stuff, you have to repurchase the product or items. But I know you won't waste your money on something that's not important.
I can read your mind, you are wondering what product that worth buying in this early 2023, am I right about this? Definitely yes! Because I feel the same too when I want to do a repurchase. So, you came to the right site because now I would love to share the best beauty essentials to own in 2023! Don't worry, these beauty essentials gonna be very simple, compact, and useful which makes you want to have them. You don't have to guess anymore and let's get into the topic!
Lip Gloss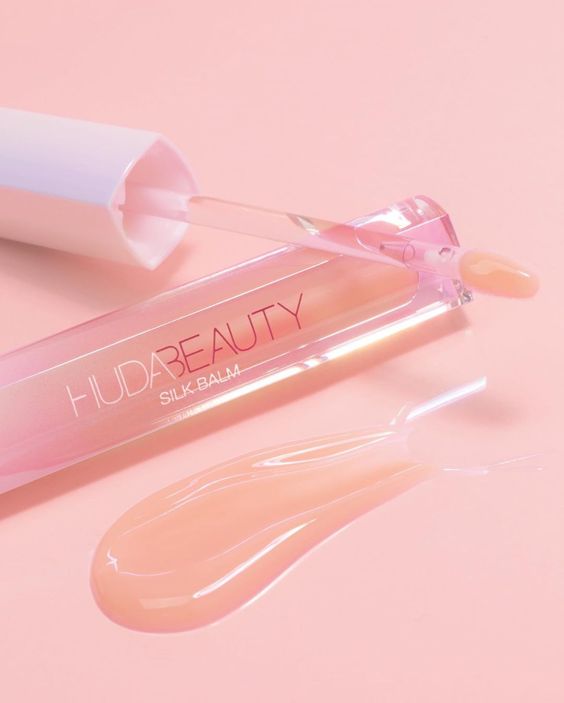 First, we have lip gloss. This beauty item has been popular in last 2022, it will give you healthy and plump-looking lips which is perfect for people who want to make their lips bigger. Moreover, it won't make your lips dry not unlike lipstick or lip matte, so very recommended to have, especially in the winter or cold weather.
Face Roller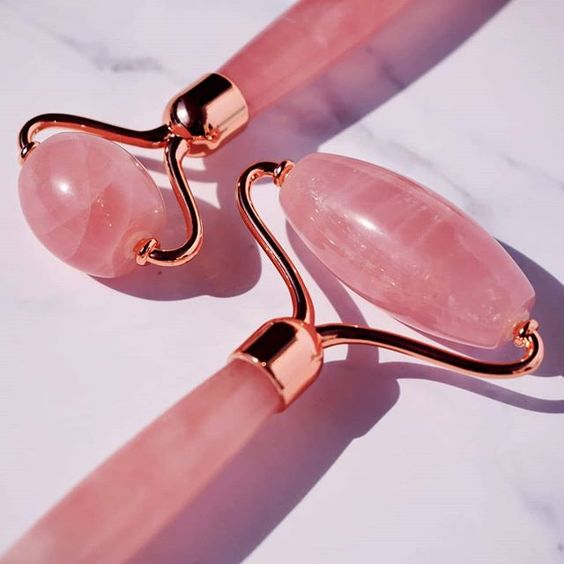 The next item is a jade roller or what people usually call a face roller. Some beauty doctors do not recommend this tool because it doesn't have a significant function. But, this tool will be helpful when you feel your skin looks tired or you want to make your skincare absorb quickly into the skin. Using this face roller is very easy, you just have to roll it out of your face to make your skin tight and prevent premature aging.
Cushion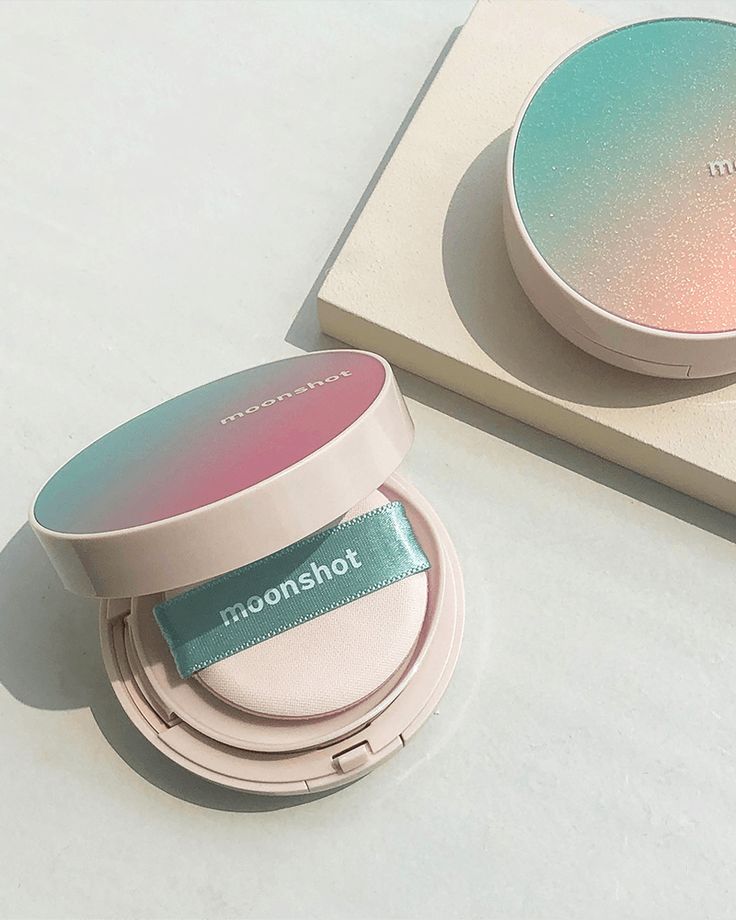 Looking for a complexion product that feels light on the skin but can cover your blemishes well? The answer is a cushion! Moreover, the design of this product is very compact and small which is great for traveling. Cushions also give a healthy and flawless finish that looks like your second skin. That's why this product become very hype and must have product!
Beauty Sponge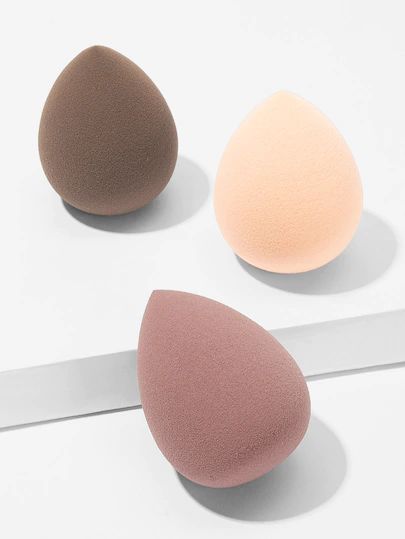 I think this is one of the lifesaver tools in makeup. Imagine blending the foundation with your bare hand and you don't know if your hands are hygienic or not that can trigger acne. So, a beauty sponge will be so much helpful in doing your makeup. You can use it in wet condition to make it easier to use and give a natural finish. Always wash and dry your beauty sponge every time you use it to ensure it always cleanses and avoids bacteria.
Serum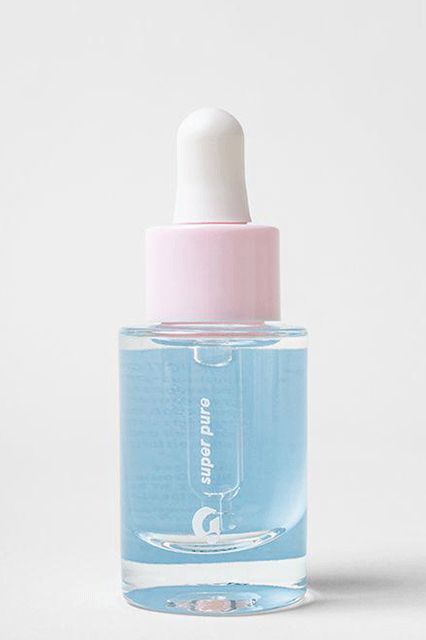 Moving on to the skincare product! I know this is not the kind of basic skincare that you must have, but having this product will change your whole skin looks. Especially, for people who have trouble with their skin it can help to solve it.
Do you know what kind of this product is? Yes, a serum is an answer! The serum has a lot of types and ingredients that you can adjust to your skin type or problems. So, finding out about the product and user guide is very important to avoid something unwanted.
Brow Wax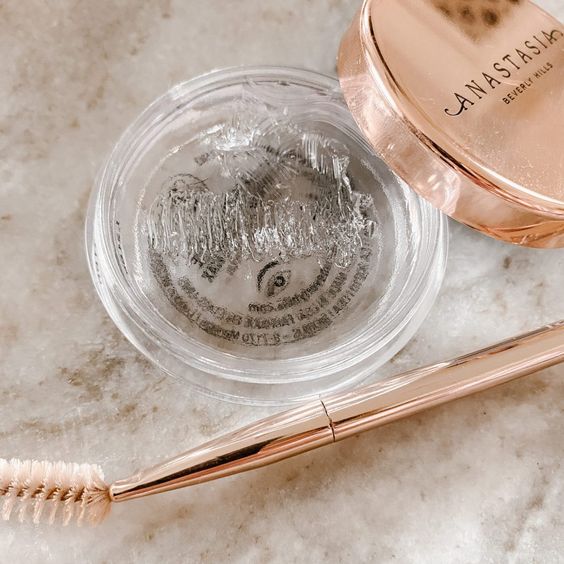 Now it's time to talk about the makeup product! If you love natural and feathered brows, you need to have a brow wax. Lack of people knowing about brow wax because it's still new. But believe me, having this product is very worth it for people who can't live without doing their brows. Moreover, using this brow wax is so easy, you just need to take a product with a spoolie brush. Furthermore, apply it by brushing up your hair brows and done!
Makeup Brush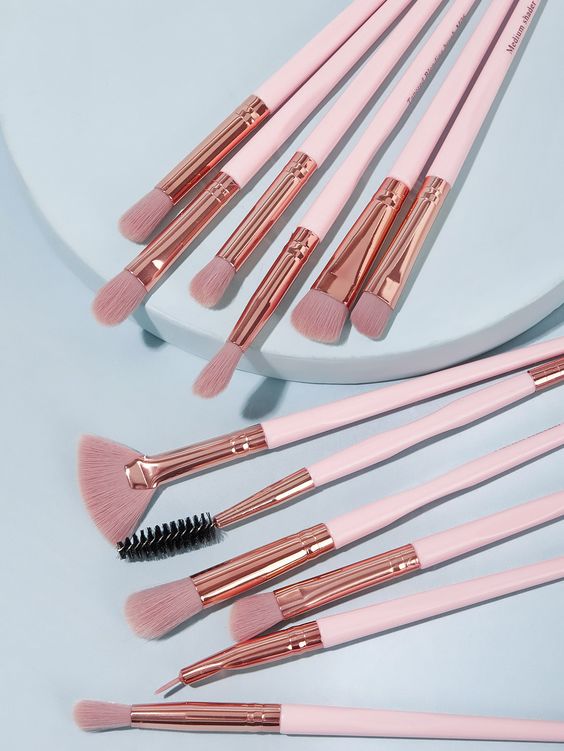 I think I don't need to tell you about this tool anymore because you already know how important to have a makeup brush. You don't need to have all of the types of brushes, just buy the brush that you think you will use frequently or necessary. Same as a beauty sponge, you need to ensure cleanliness to avoid skin breakout.
Hand Cream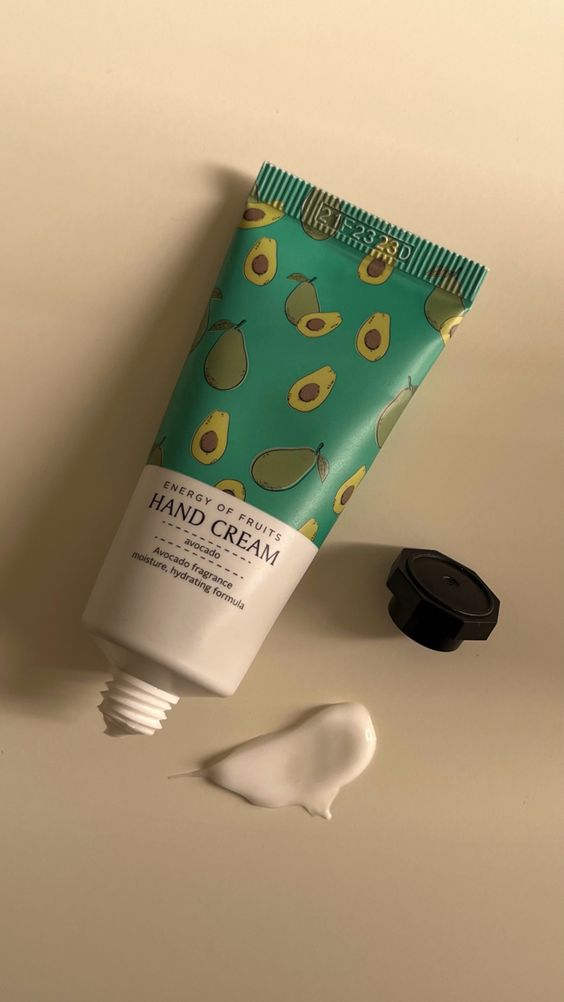 Is the skin around your palm easy to get dry? You don't have to bring your body lotion because it's too big! So, what kind of product will help with this situation? Of course, hand cream gonna be the answer. Moreover, hand cream can give extra moisture to your skin over the body lotion. Besides that, hand cream usually has a lot of great smells that you can choose from based on your favorites.
Cleansing Balm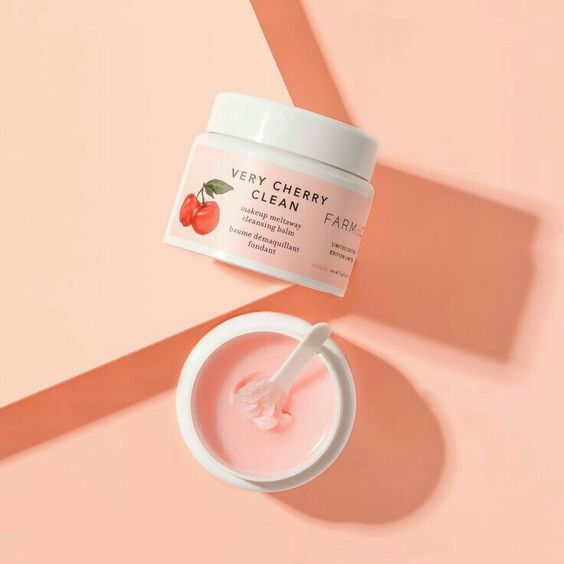 There are three types of makeup removers and cleansing balm is the number one remover that is very popular lately. The reason why you need cleansing balm is this kind of product that is suitable for any skin type and can cleanse your makeup very well even waterproof makeup. Another benefit is you don't need the help of cotton to use it which is very simple to bring during traveling because can save space.
Hand Mirror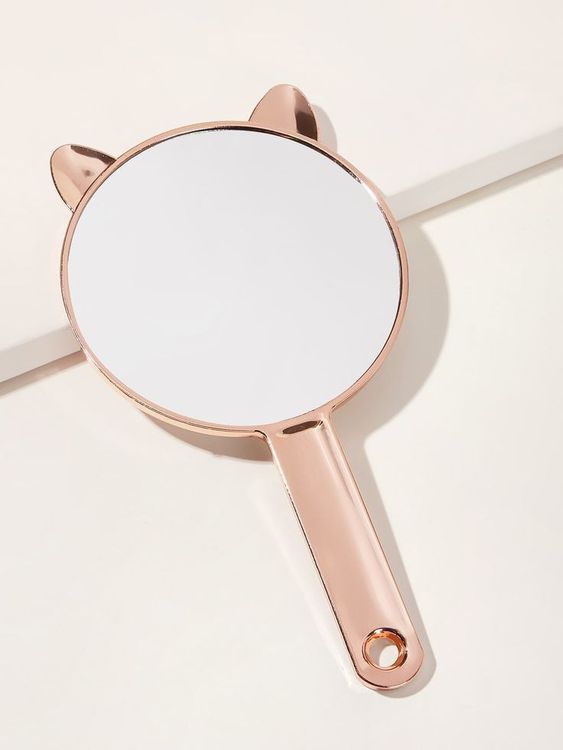 Next is a hand mirror, I don't say you must have it but this product is still worth buying. It will help you to apply your makeup easier because you can adjust the range. Furthermore, it has a small size that can fit into your bag and bring it everywhere.
Ice Globe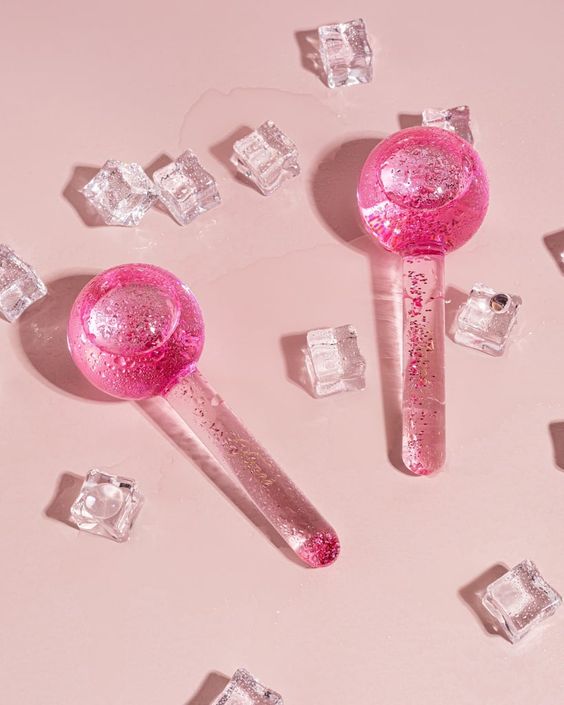 Another innovation that has a similar function to the face roller is the ice globe. Besides having a cute design, this product also has the function to stimulate your skin, calm redness, shrink pores, flatten skincare, and many more. We suggest you put the ice globe into the chiller before using it to get the maximum result.
Mascara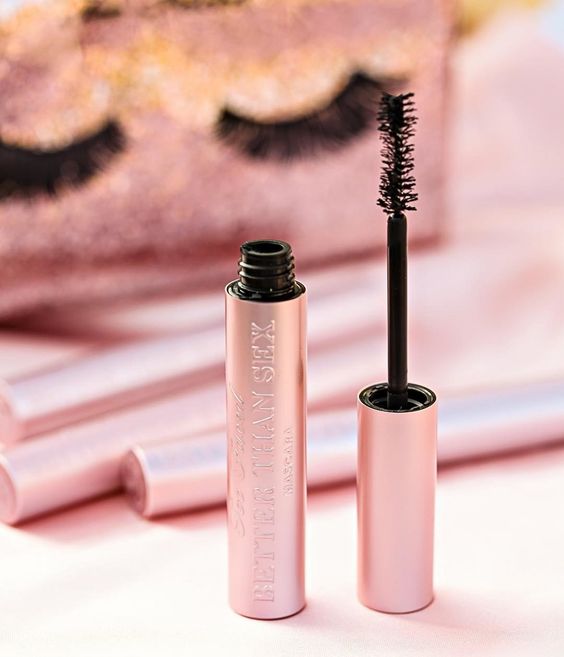 another makeup product that is worth owning is mascara. By using mascara, you can help to make your eyes look bigger and prettier. Therefore, many people dare to buy this product over eyeliner. Furthermore, mascara is more worth using for daily makeup because it will make your eyes sharper without looking too much. Interest in this product?
Wax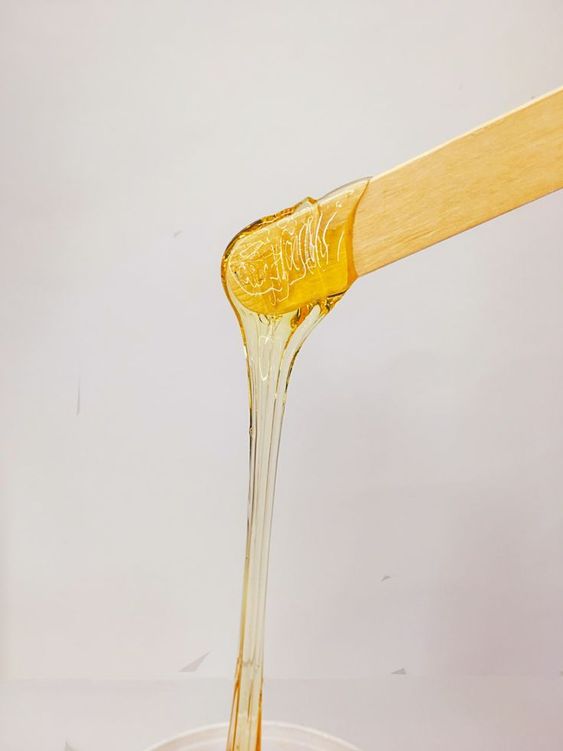 Already 2023 and you still shaving your skin? Don't be an outdated person, guys! There's an innovation called wax. This product already being recommended product by a beauty doctor because it won't make interfere the hair growth, so your skin will always look smooth. But, if you have sensitive skin, you must be careful because it can irritate. You may apply the powder first before doing the waxing.
Skincare Fridge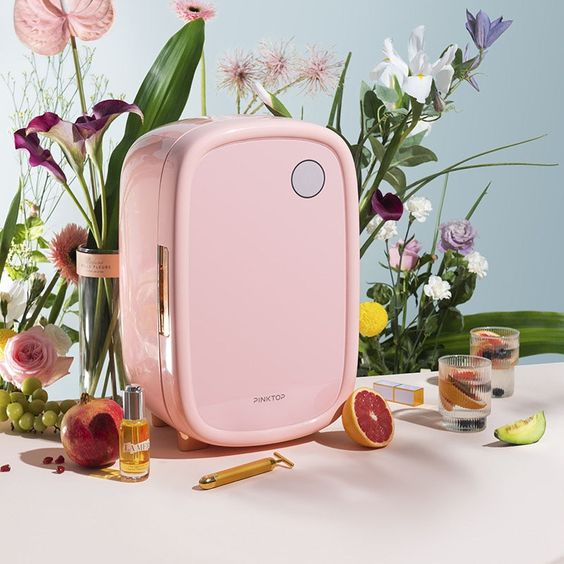 If you want to spend more money on skincare, then a skincare fridge is one of the best choices to buy! Because some skincare is good to save in the chiller like moisturizer and sheet mask. This fridge is different from the usual fridge because the temperature will not too low. Furthermore, it has a small size that you can put on your dressing table.
Lip Tint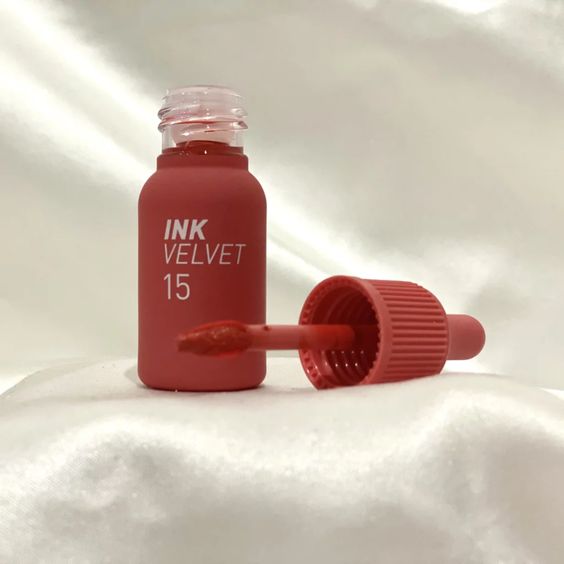 Going back to the lip product! Besides lip gloss, there's also another product that you must have in 2023 which is a lip tint. This kind of lip product won't make your lips glossy or even dry. So, if you don't like using lip gloss and lipstick, lip tint can be the right choice for you. Furthermore, lip tint has a natural finish that makes people won't notice if you wearing a lip product. Therefore, it's perfect to use in your daily makeup.
Facial Cleansing Brush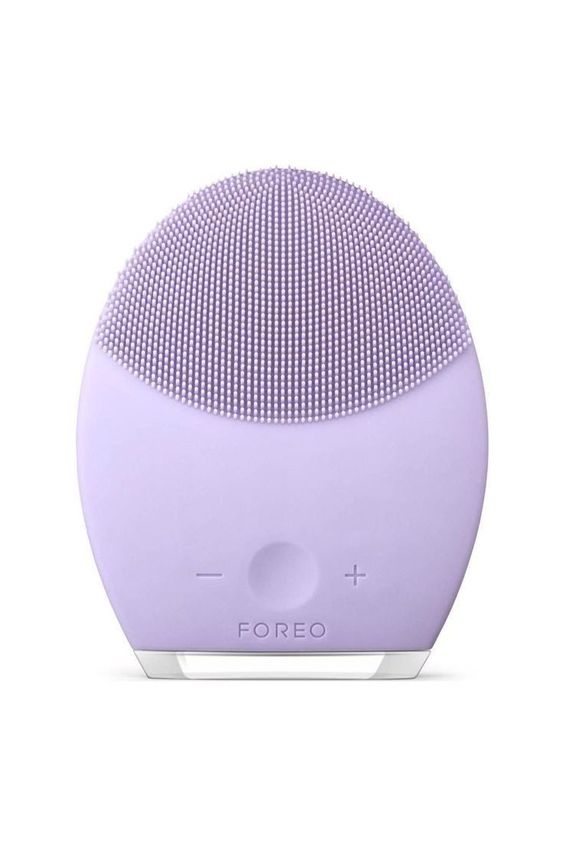 Another tool that can level up your skincare game! Are you feeling curious? What else if not a facial cleansing brush? This tool will help to cleanse your skin into the pores because it has a vibration. I know it is kind of pricey, but it's very worth buying. Especially if you have acne and aging skin, I believe this facial cleansing brush will give a big effect on solving your problem.
Face Palette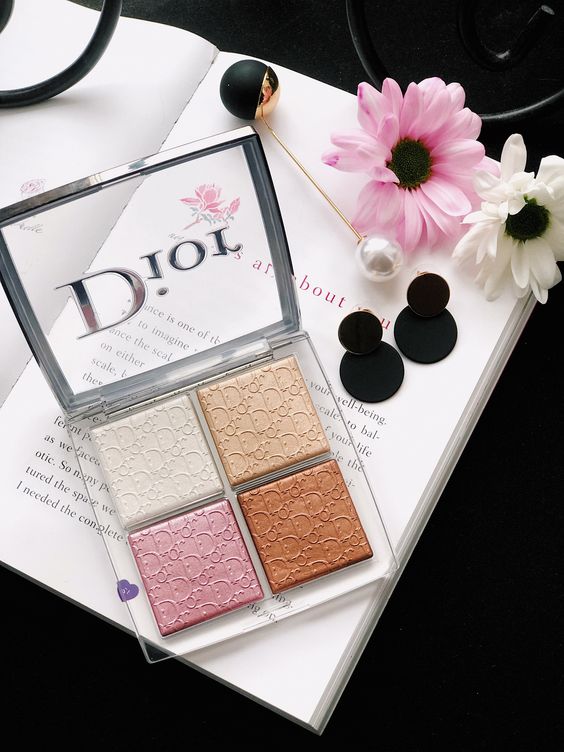 If you love to travel or compact product, you're gonna fall in love with a face palette. Make sure you choose a face palette that has blush, contour, and highlighter. Besides using it for a complexion, you can also use it as an eyeshadow. Very useful, right? Therefore, you should find and buy it right now!
Exfoliating Serum
Wearing skincare will not be complete if you're not exfoliating. This step has the function to lift the dead skin cell on the skin so your current skincare product can absorb and works well. If you are still confused to choose the exfoliation product, we suggest you prefer a serum exfoliation or a serum that has AHA/BHA ingredients because it is suitable for any skin type. Remember to be careful if your skin is sensitive.
Eyelash Curler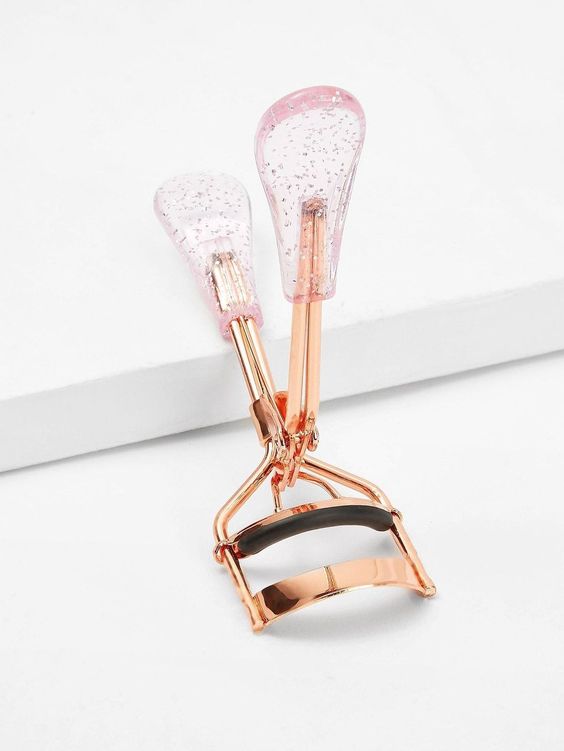 If you have mascara, you should have an eyelash curler too! How could I say that? Because to make your eyes open, you need to curl the lashes which mascara can't do it. Therefore, it's important to have an eyelash curler. Maybe if you're born with curled lashes, it's okay to not have an eyelash curler. But if your lashes are straight you need this tool very much!
Lip Balm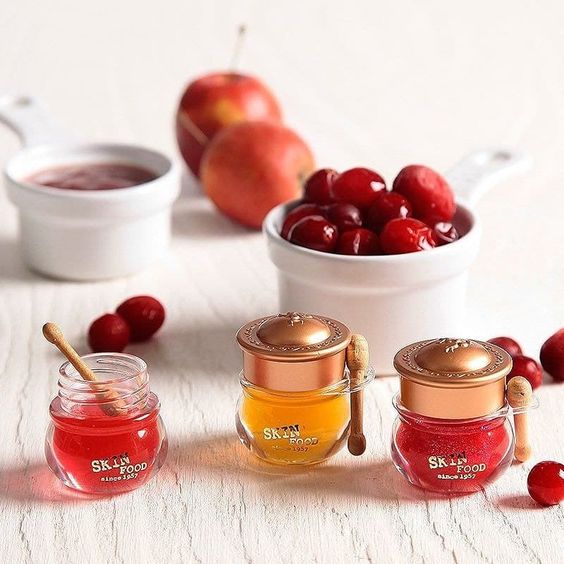 Who loves to wear lipstick? I know every girl loves to wear it. Now, look at your lips, isn't it getting dry and darker? Of course, it is because of the chemical inside of the lipstick that turns your lips like that. Therefore, you need to use lip balm to bring moisture and brighten your lips. Moreover, if you live in a country that has cold weather, this product is gonna be your favorite.
Beauty Vitamin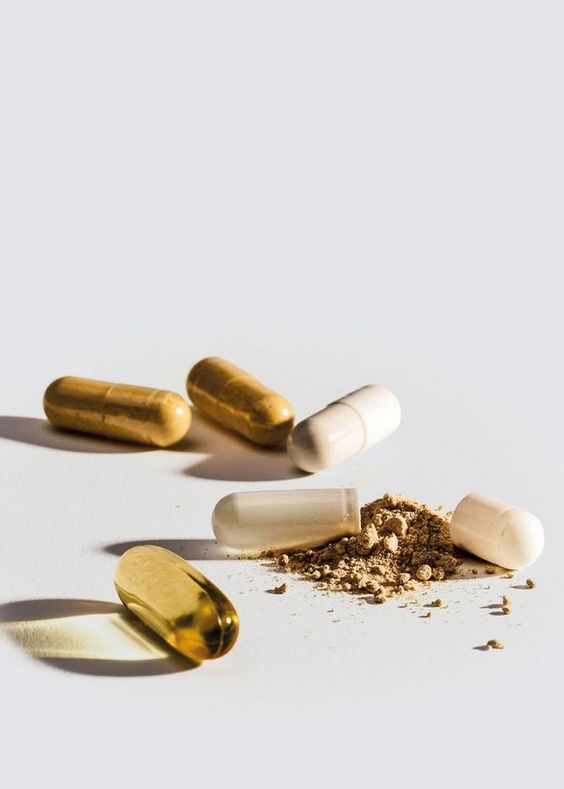 To get healthy skin, you need to take care from the inside and outside. Maybe you tend to focus on taking care of the outside and forget about the inside. So, how to taking care of your skin from the inside? The answer is drinking beauty vitamins at least once a day. This kind of thing that we always forget or think is not important, but believe me, you will feel the big result after consuming it. Don't forget about drinking enough water!
Gentle Face Wash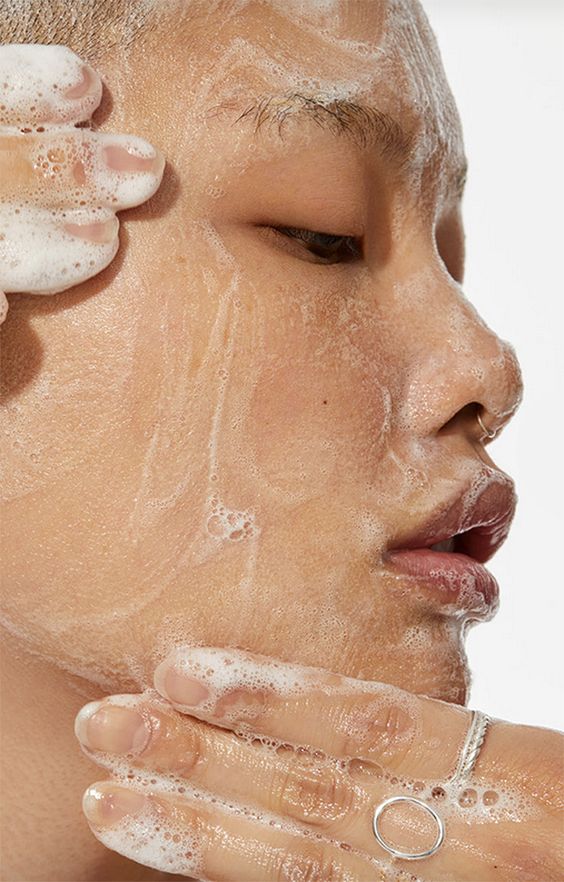 Still, using random face wash? Stop this habit! Some facial wash can make your skin pH imbalanced and possibly ruin your skin barrier. Therefore, you have to choose a facial wash that is gentle and has a claimed low pH. This applies to all skin types, even if your skin is oily! Keeping your skin barrier is one of the things that you can do to achieve glowing skin.
Concealer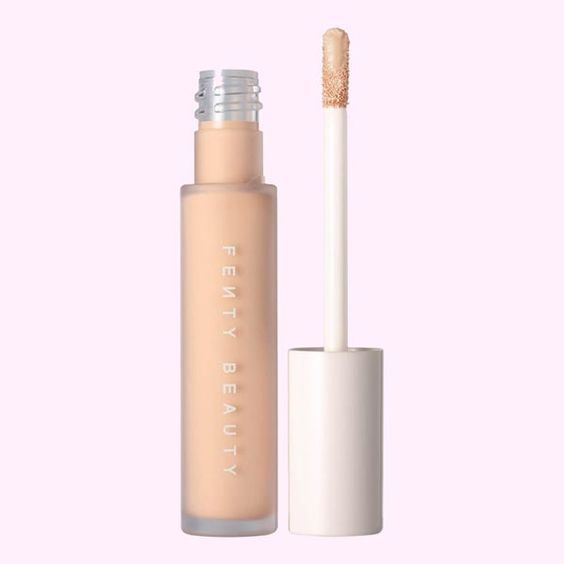 Most girl doesn't like using complexion product like foundation or even cushion for their daily makeup because it will make them look too much. If you type of that person, maybe you only need concealer to cover the area that needs coverage such as acne, dark spot, or dark circle. Don't worry, you won't look tacky with a concealer, especially if you pick the right shade. Furthermore, you can apply less product and blend it with a wet sponge for getting a natural look.
Brow Mascara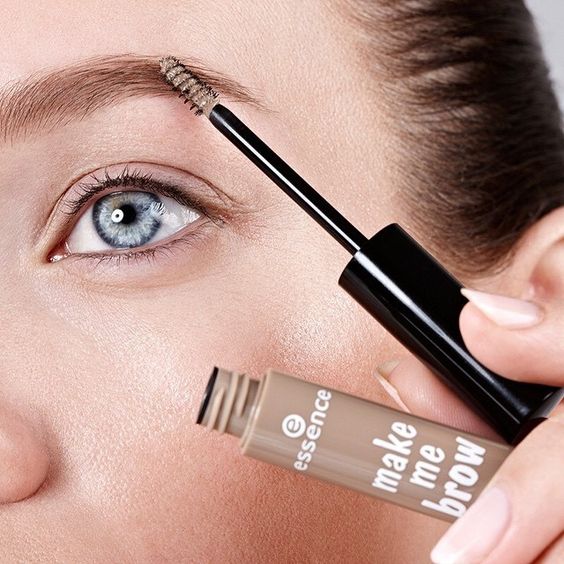 Maybe brow wax is only for people that have already thick eyebrows. It's because brow wax just has the function to tidy up the hair brows not filling in the blank space. So, what product can be used for thin eyebrows people? Yes, brow mascara! This two-in-one product can fill in and set the hair brows. Furthermore, this product is very easy and quick to use that's perfect for those who don't love wasting time doing makeup or are in hurry.
Face Mask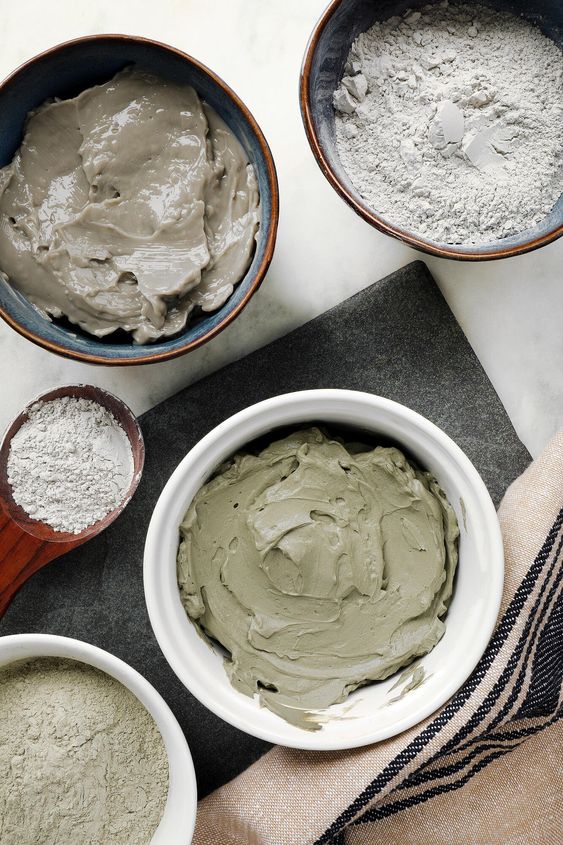 Besides doing exfoliation, I guess wearing a face mask is also necessary. Because you can only use exfoliating products once a week or even some people can't wear exfoliation products. So, a face mask can be used as a substitute for exfoliation. Besides that, there is a face mask that can give nutrition to your skin. Therefore, choose a product based on your needs.
Parfume
We don't have to tell you any more about how important this item is. Because perfume can keep your body scent and can gain your confidence level. Imagine having a lot of activity or you want to meet a lot of people with a stinky bodies, I believe you will feel insecure for a while. Therefore, you should make sure to buy perfume because it's very worth it.
Loose Powder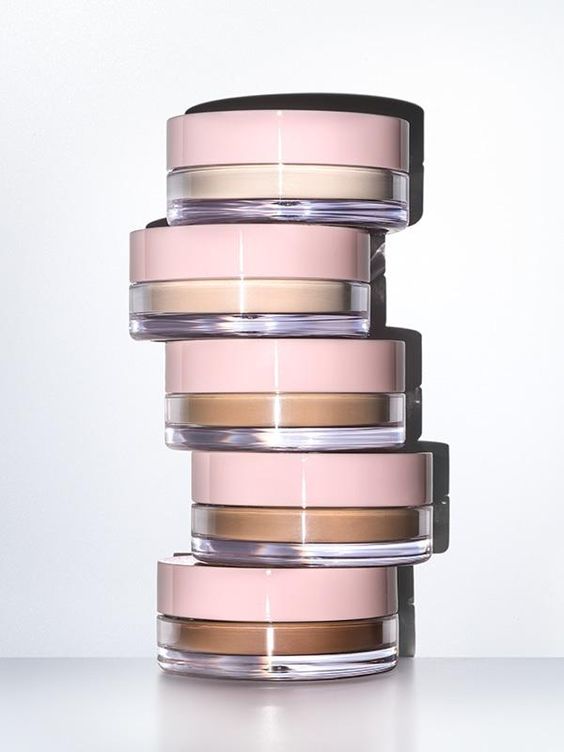 Loose powder is the last makeup product that is very worth buying in 2023. As you know, loose powder can be used for any skin type and it has a small particular that can help you to blur the pores. It means using a loose powder can make your makeup look flawless. Then, it has a light texture that won't feel greasy or crack all day long.
Hydrating Shampoo and Conditioner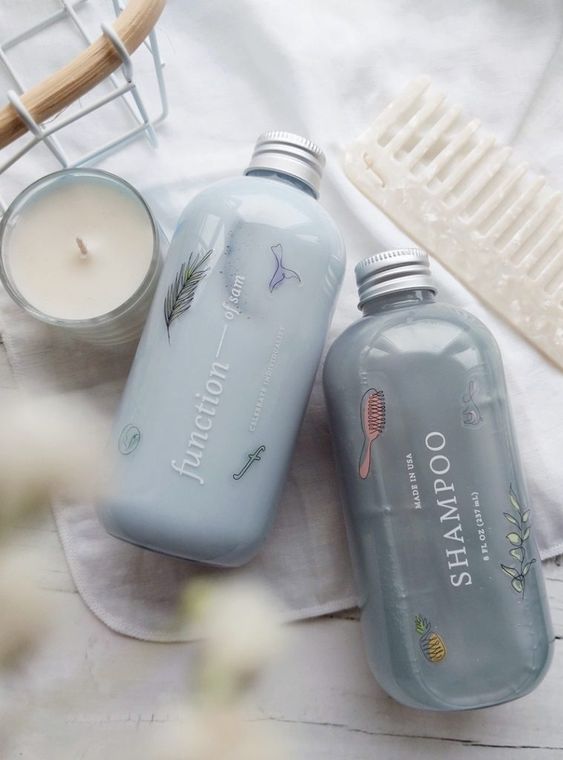 Now, let's talk about hair care products. For this 2023 you need to give more attention to your hair, especially if you like to use a hairdryer or iron. To heal your dry hair, you may use shampoo and conditioner that has a moist and hydrating effect. Usually, it has aloe vera ingredients or you may use another ingredient that is suited to your hair.
Body Scrub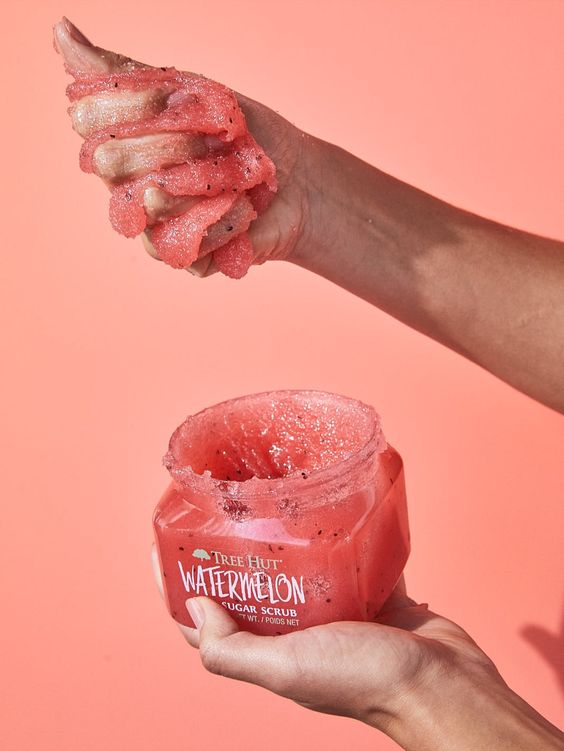 We already discuss skincare, makeup, and hair. So, we want to share about the body care product! Not only your face needs to exfoliate, but your body needs it too. You can use a body scrub for it! Same as a face exfoliator, you only need to use a body scrub once a week. Furthermore, choose a scrub that has gentle to avoid skin irritation.
Body Lotion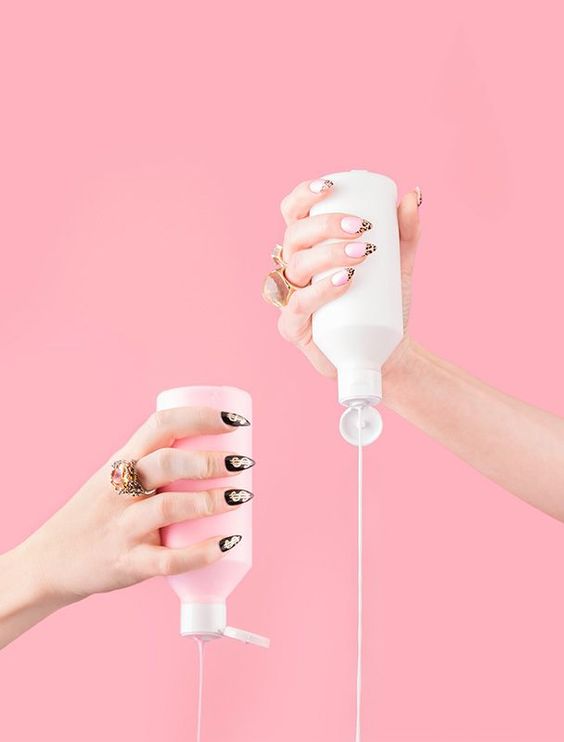 After scrubbing your skin, I'm sure your skin will be more sensitive and dry. So, you need to bring moist and hydrated by using body lotion. This is one of the most necessary products to have because can also brighten and protect your skin. So, in conclusion, body lotion is a multifunction product that can take care of the skin.
Okay, that's 30 beauty essentials that are worth owning in 2023. Do you find your best product? Or all the products are interesting to you? Remember to buy the necessary product and you will use it often to save money. I hope this topic answers your confusion and enjoy!