Who's ready for summer? I'm sure all of you can't wait for this season because this season full of happiness when you can play all day long without being afraid of cold weather and this is the right time for you who want to play at the beach. Isn't it would be fun? Hangouts with your friend during summer and you can go wherever you want.
Have you prepared your outfit for summer? I believe all of you already prepared your summer outfit. But wait, do you feel something is missing? Because only using a stylish outfit is not enough to complete your looks, you need more than just clothes. Something like that can make you look prettier, do you think about makeup? Of course, you're right!
To complete your looks you can add some makeup to your face to make you look prettier and your face looks bright and not pale. So, we will tell you about makeup suited for summertime and still look natural but can help your face look not pale. This makeup features the bronze color which is the color that is suited for summer because it can help you to look tan and gorgeous.
Don't worry if you can't use makeup, because this makeup is very suitable for you who are still a beginner. So, are you excited about this natural bronze makeup look and want to know how to achieve this kind of makeup? Let's jump to the tutorial!
Tutorial Natural Bronze Makeup Look
1. Primer First!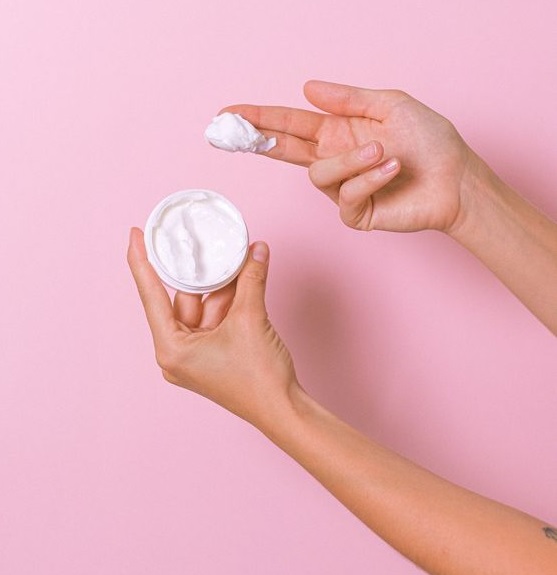 Because we want to hangouts with friends and have fun, I'm sure you won't miss taking a picture to keep the moment. I'm sure you want to look flawless in the photo, so to make sure your makeup not going anywhere or is not cakey, you have to wear primer. Make sure that you use primer based on your skin type and your skin problem.
For you who have dry skin, you can choose primer which can make your skin hydrated usually it has a gel texture or cream. And for you who have oily skin, is very recommended to use a primer that has a function to blur your pores usually it has a silicone texture.
2. Complexion to Even Your Skin Tone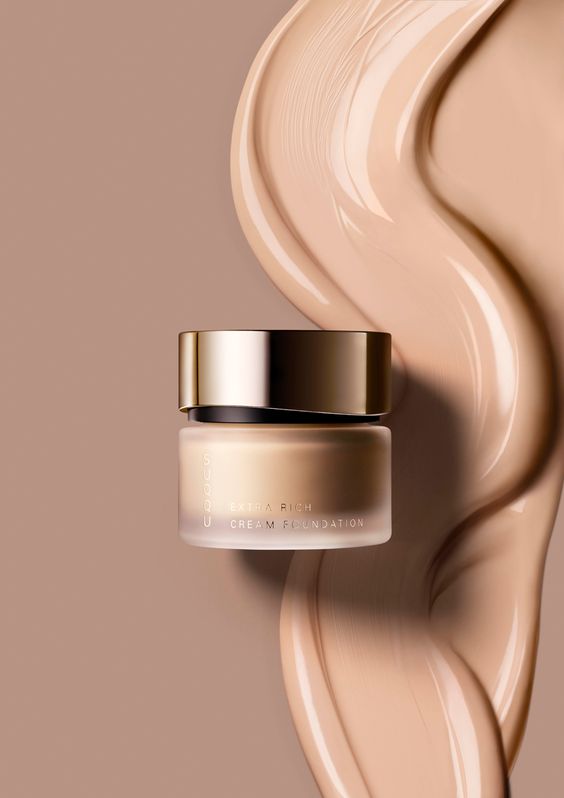 Not everyone has perfect and flawless skin. That's why a complexion product is being created because it has a function to cover your imperfect skin. It can even your skin tone, cover acne or dark spots, and many more. How to choose the right complexion makeup?
Here are the tips, for you who just want to even your skin tone, you can use CC cream or BB cream. For people who have a few dark spots, you can use a foundation that has light coverage. And the last if you have acne or many blemishes, you can try a foundation that has medium to full coverage. Using the right complexion can make your skin look flawless and gorgeous.
3. Concealer to Get More Coverage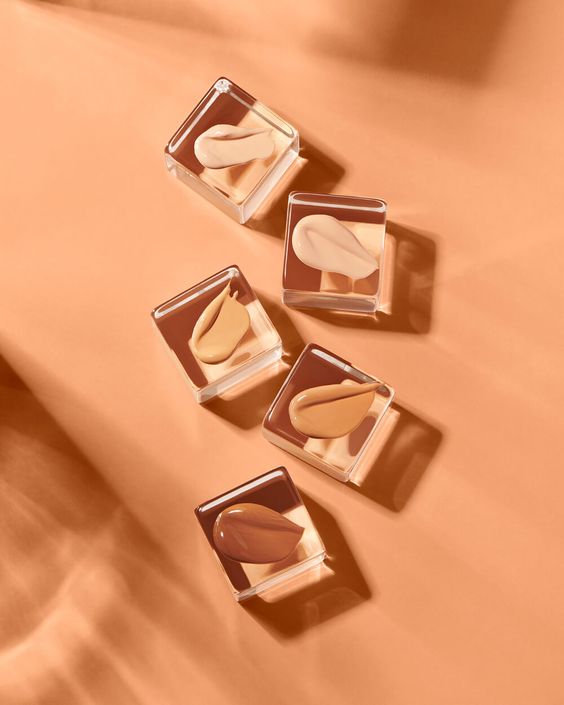 Sometimes using a foundation is not enough even if you have to choose a foundation that has medium to full coverage or full coverage. So using a concealer is the solution or you can skip the complexion and move to the concealer. Because by skip the complexion will help your skin feel light and can breathe well. You can use a concealer on the part where you need to cover and highlight.
I will give you some tips that will help to cover your blemishes. After you apply the concealer to the part that you want, you can wait for a few seconds until it is half dry. Furthermore, you can blend it slowly with a wet sponge or your fingers, then your skin will look more flawless!
4. Set Your Makeup with Loose Powder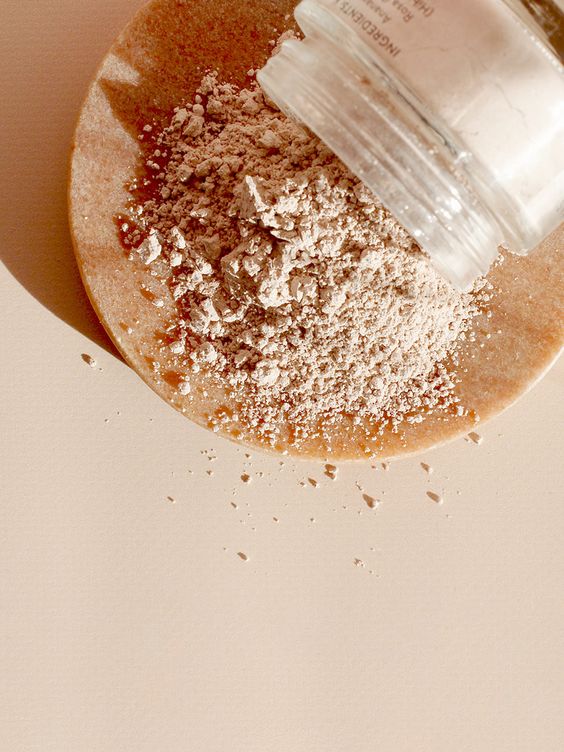 After you feel your complexion already looks flawless, you can set it using loose powder with the baking technique. Why do we do the baking technique? Because this technique will help you to make your makeup stay in place for a day-long and prevent the cakey. Also, it can help your makeup not easy to melt even if you've been sweating.
To do a baking technique, you can take a lot of loose powder with a sponge and then put it on the part of your face that is easy to get oily and cakey like the undereye and the T-zone area. I believe this tip will make your makeup stay all day long.
5. Bronzer is The Key to This Makeup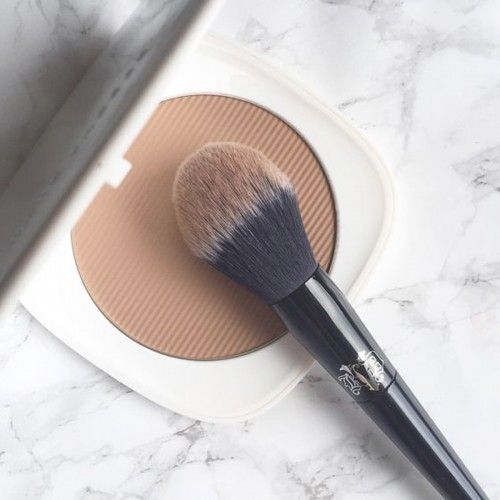 As the purpose of this makeup, you should make your face look bronze and tan. Therefore, you can't skip this important step. For the bronzer, you can use cream and powder bronzer and choose the bronze color based on your skin color. For you who have pale skin, you can choose a light brown color and for you who have tan skin, you can choose a brown or dark brown color.
Choosing the right color of bronze, it will make your skin look like a gorgeous tan. Then you can do the bronze below your cheekbone, hairline,  jawline, and the last is your nose to make it look pointed. Don't forget to apply it using a big bronzer brush to blend it properly.
6. Nude or Mauve blush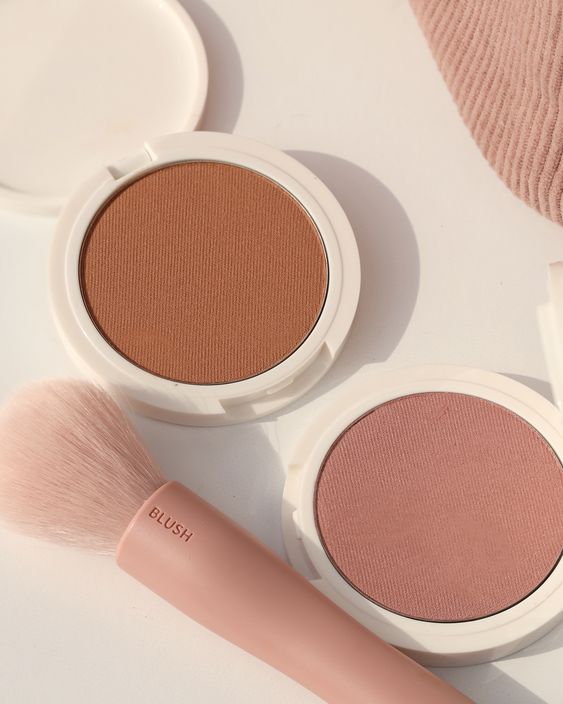 Because we should balance the bronze color, that's why you can choose a nude or mauve color. Because both of that colors are very suited for bronze color, besides that it will make your blush look more natural than using a pink or peach color. Apply Blush on the apple cheek then bring it to the nose and chic to give the natural blush look.
7. Bushy Brows Look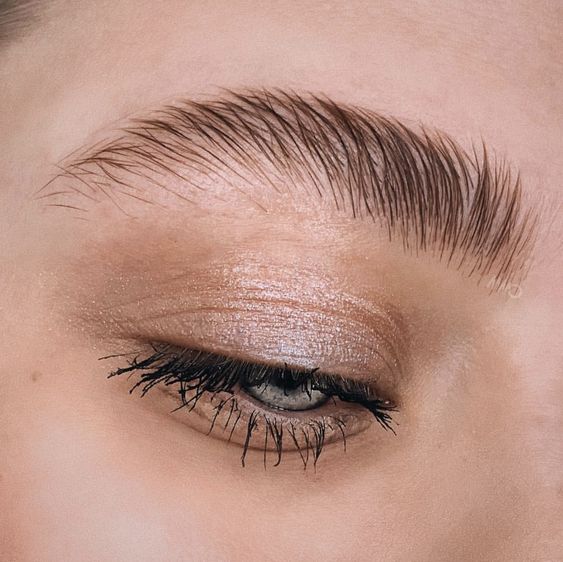 For this kind of makeup, we feature a natural look. So we want everything looks natural as possible. Therefore, for the brows, we should make them look natural but neat. And bushy brows are the key to this makeup. How to make bushy brows?
First, brush your brow hair using brow mascara to fill the brow and also to make it stay in place. You can match the color of brow mascara with your hair to make it look natural. Furthermore, if you see a blank space, you can fill in using an eyebrow pencil that has a matching color with the brow mascara. For you who have thin brows, you can make fake brow hair using an eyebrow pencil. And voila, your brows are done!
8. Bronze Color Eyeshadow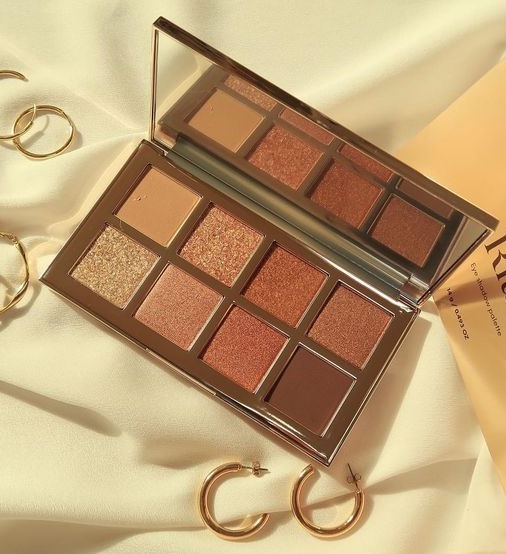 As the name of this makeup, we should show the bronze color on the eyeshadow too. So, we can choose brown and gold color eyeshadow. You can apply light brown color all over your eyelid, then choose a dark brown color on the outer corner to make your eyelid look deep. And the last touch is using shimmering gold eyeshadow on the inner eyelid. Don't forget to bring the eyeshadow to the lower eyes.
9. Natural Wing Eyeliner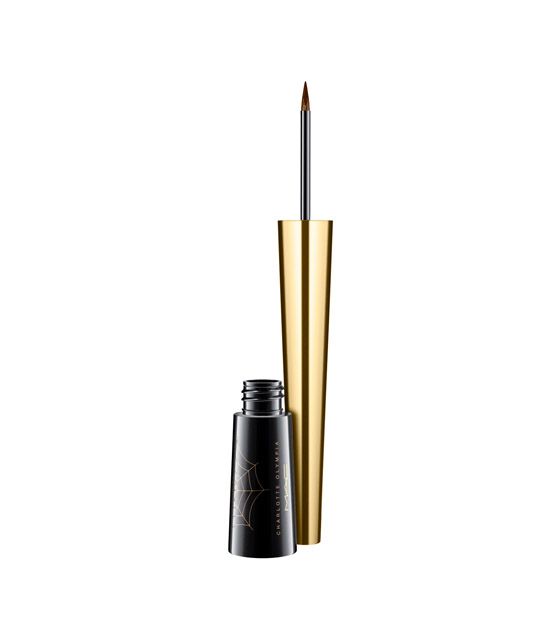 For this makeup, we won't make it look dramatic because we should make it natural. That's why we should skip long and sharp wing eyeliner for this time and change it to natural wing eyeliner. You can use liquid eyeliner or if you want to look more natural maybe you can choose pencil eyeliner. Draw the line from your inner eyes then bring it out, the last step is draw a small wing to give an effect like your having a long eye.
10. Don't Forget the Mascara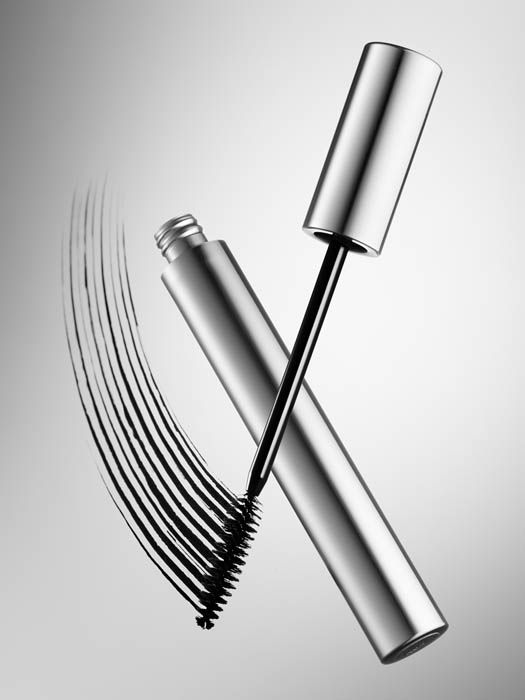 Maybe some girls are lucky to have long and curl lashes since their born, but there are a lot of girls who have short and straight lashes. That's why we found the mascara to help this problem. You can choose mascara that can make your lashes look long, volume, and stay curled all day long.
Because we want to do many activities, even playing at the beach, it's very important to choose mascara that has a waterproof and smudge-proof effect to make your lashes stay even if caught by the water or sweat. Before you apply the mascara, curl your lashes first using an eyelash curler then you can apply the mascara on the upper and lower lash.
11. Nude or Brown Lipstick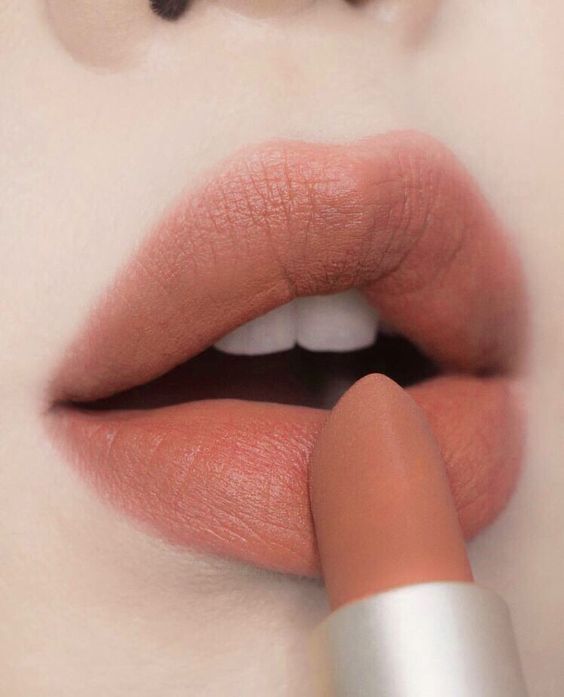 Almost every girl can't live without lipstick, even they can skip any part of makeup except lipstick. So this is one of the important steps for this makeup to make your face look more colorful and not pale. And for the color of the lipstick, you can match it with your blush or eyeshadow color which is nude or brown color.
You also can do full lips look to support the gorgeous look. Because full lips look to be judged can make your lips look sexy and attractive. Also, this technique will be helpful for you who have thin lips to make it bigger. All you can do is draw the line outside your natural lips shape using lip liner, then fill in the inner lips using the lipstick.
12. Make it Glow with a Highlighter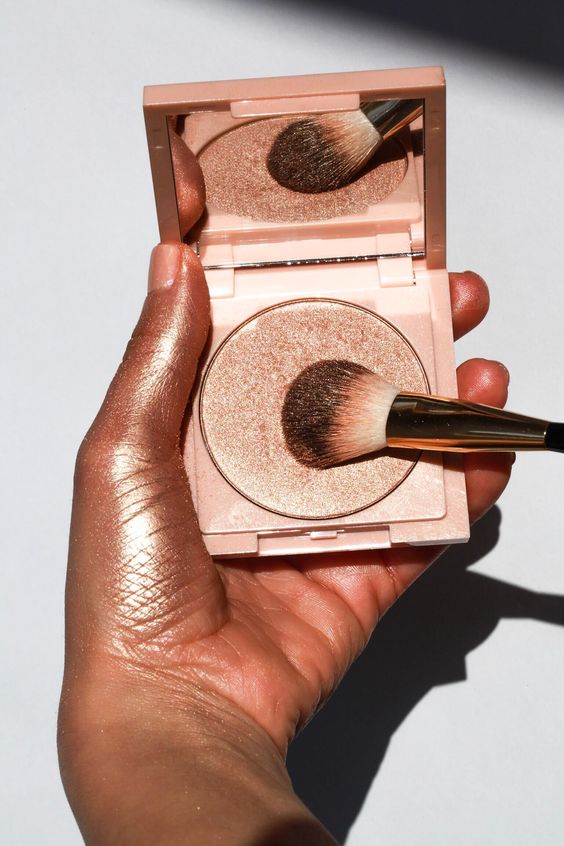 To make your skin look glowing and healthy, you can add a highlighter on the highest point of your face, like the cheekbone, brow bone, nose, and chin. Choose champagne or gold color for the highlighter. And done, you already have a fake glow and healthy skin only using a highlighter!
13. Make Your Makeup Stay In Place with a Setting Spray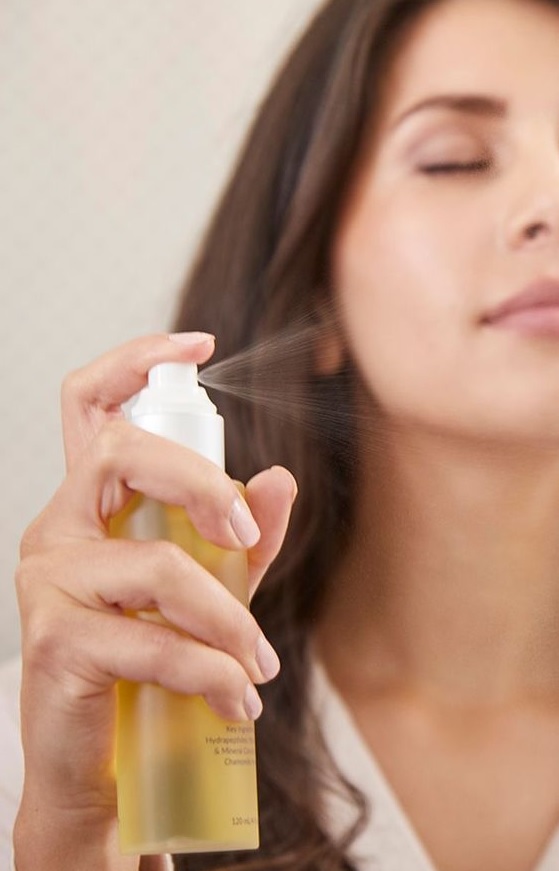 I'm sure all of you don't like using a setting spray or often skip this part because you think it's not important. But the actually setting spray can help you to make your makeup stay in place all day long and make your makeup not cakey or patchy. Choose the setting spray based on your skin type to make this step work well. Furthermore, you can spray it all over your face, let it dry, and your makeup is done!
That's it about the tutorial, isn't it easy? Even for you who are still a beginner can follow this makeup look. Don't forget to follow some tips above to make your makeup stay all day long even if it's caught by the water or you've been sweating. Now you're ready for summer and the beach! I hope you enjoy and like this tutorial about the natural bronze makeup look for summertime.