Makeup is a lot of types. And every country has its own characteristic of makeup. If Korean makeup gives cute and innocent vibes it's totally different with American makeup. Because American makeup will make you look brave but look sexy at the same time. And everyone can use this makeup look because this makeup is suited for universal.
Furthermore, American makeup is suited for you who want to use it as daily makeup or for party makeup. And this kind of makeup avoids using bold colors and blends everything very well to make it look natural but still gives the sharp. I know you start to be interested in this makeup, so let's get to know how to achieve an American makeup look.
1. Use Skincare to Make Your Skin Hydrated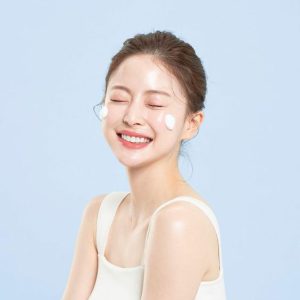 American makeup is popular with matte finish makeup. Therefore, to make sure your skin is not dry and to make your makeup not cakey or patchy, you should wear skincare which can make your skin stay hydrated. You can use a moisturizer that can moist your face and wear a face mist to make your skin hydrated.
And you can use stick balm on the area that is easy to dry and possible to make your makeup cakey, like on the smile lines and under-eye. But if you don't have stick balm, you can add more moisturizer to that area to make it more hydrated.
2. Mattifying Primer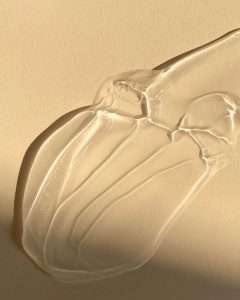 Because this makeup tends to have a matte finish, you should choose a mattifying primer that can make your makeup look matte. And don't forget to use a primer that can blur your pores. Therefore, you can choose a primer that has a silicone base. Because silicone base can make your makeup matte and also can blur the pores.
Apply primer on the area that is easy to oily which is the T-zone area or any part that you want. But I recommend you to use a little bit of primer because if you wear too much primer it will make the foundation hard to absorb on your skin and will make your makeup greasy.
3. Medium to Full Coverage Foundation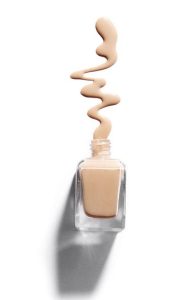 The American makeup look is also identic with flawless makeup. That's why you should choose a foundation that has medium to full coverage to cover your dark spots and blemishes. And don't forget to choose a foundation that has a matte finish.
You can use a liquid or stick foundation for this makeup. But if you want a foundation that has full coverage, you can choose a stick foundation. Because the texture of the stick foundation more solid than the liquid foundation.
But if you only have a liquid foundation and want it to make it full coverage, you can outsmart it! Apply the foundation on your face first, then let it for a few minutes and let it until half dry, and blend it using a wet sponge to blend it easily.
4. Add More Coverage with Concealer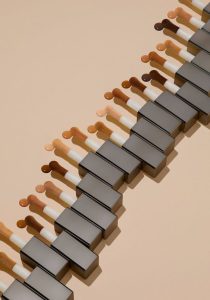 If you have dark spots, acne, or a dark circle that is hard to cover, you can use a concealer! Because concealer has a high coverage than foundation. For this makeup, you can choose a liquid concealer or cream concealer. Apply the concealer on the part that you need to cover.
5. Use Powder to Make the Makeup Stay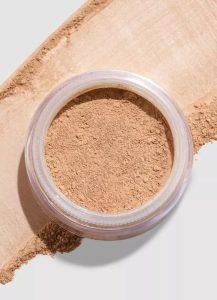 To make your makeup stay and lock, you should wear powder. And the baking technique is the key to making your makeup matte but also can make your makeup not cakey or greasy. For the baking technique, you should wear loose powder, and better to use translucent powder. Apply it using a wet sponge on the area that is easy to oily and possible cakey.
Wait a few minutes until you feel the powder has been set. Furthermore, you can use a powder brush to blend it. To make your makeup look more flawless, you can add two-way cake powder or powder foundation all over your face.
6. Cream and Powder Contour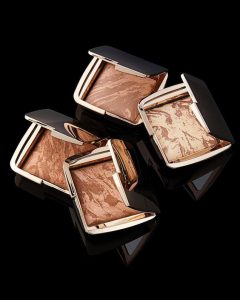 To give sharpness to your face, you can use both cream and powder contour. you can use a cream contour before you apply the powder and for the powder contour, you can use it after the powder. Because it will help you to get more sharp contour on your face.
Use the contour on the area you need to make it sharp and thin, like on the cheekbone to give an illusion to your chubby cheek, jawline to hide your big jaw and give the V shape face, hairline to make your forehead look small, and nose to make your nose look pointed and sharp.
7. Cream and Powder Blush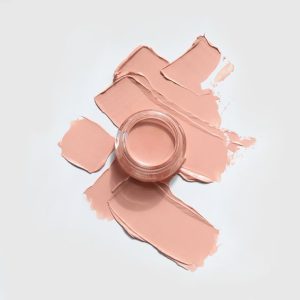 I'm sure you want your face to look blushing every time because it will make your face look not pale and look pretty. And wearing just a powder blush or just cream blush is not enough to make your blush stay. Because blush is easy to lose.
So to make your blush stay for a long time, you can use a cream blush and powder blush. Same as contour, you can use cream blush before using powder and use powder blush after using powder. This technique will make you blush to stay longer.
For American makeup, you can apply blush on the apple of your cheeks or the upper of the contour. Don't bring the blush to your nose because it will make you look cute and lose the brave vibes. And this technique also helps you to give the illusion of a high cheekbone so your face will look sharper.
8. Bold and Pointed Brows
To make the brave vibes you can show it by your eyebrows. Because eyebrows can make your face look different. And American makeup is also identic with a bold and pointed brow. Therefore to make your eyebrows look sharp and pointer, you can choose a pomade brow.
Draw the brows following your natural brows but make them look more pointed and high. Then to make it look more pointed, you can apply concealer following the shape of the brow. And don't forget to apply brows mascara to make your eyebrow hair stay in place. Avoids straight shape brows because it will make you look cute and innocent.
9. Brown Color Eyeshadow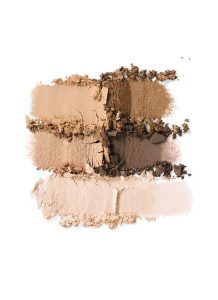 For the eyeshadow, you should use brown color than pink or peach color eyeshadow. Because the color will give you the vibes that you want. Therefore, to make you look brave and dramatic, you can choose brown color eyeshadow.
Apply light brown color all over your eyelid, then use a dark color on your crease and outer corner, last apply glitter or shimmer gold color to your inner corner. And apply dark brown eyeshadow on the lower line to make your eyes look sharp.
10. Choose Cat Eyeliner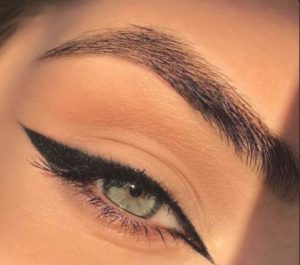 To make your eyes look longer and sharp, you can choose cat eyeliner. Draw the eyeliner using liquid eyeliner which has a small tip to make it easy to make a pointed liner. And you can draw a pointed line on your inner corner. This step will help you make your eyes look sharper.
11. Mascara and False Eyelashes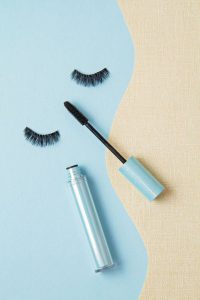 For the lashes, you should make your lash look thick and long. So, if you have thick and long natural lashes, you can only use mascara. But if you have thin and short lashes, you can use false lashes to make your lash look thick and long. Besides that, if you don't like or can't use false lashes, you can use two different mascaras which have a long and volumizing effect.
Before applying the mascara, don't forget to curl your lashes first using an eyelash curler. And you can use mascara on your upper lash and lower lash. Then you can add your favorite false lashes if you want.
12. Full Lips and Nude Lipstick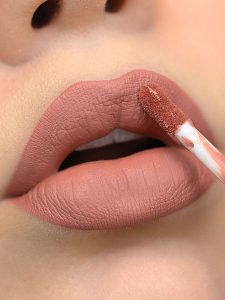 For the color of lipstick, you can use nude color or brown color. Because American look tends to use nude colors to make it look more natural. Then you can choose full lips to make your lips look bigger and sexy. Avoids making ombre lips because it will make you look cute, not brave and sexy. So, how to get full lips?
You can wear a lip liner to draw your lips shape you should draw the line out of your natural line lips to give the full lips effect, then add nude lip cream or lipstick on the inner line that you have drawn. The last to give plump look lips, you can add clear lipgloss or color lipgloss!
13. Highlight Your Face with Highlighter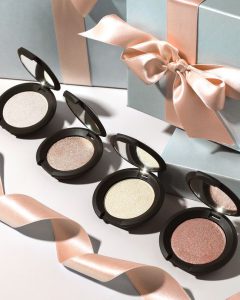 To highlight your face and give glowing skin, you can apply a highlighter! Use a color of highlighter that matches your skin tone. Usually using champaign color is a safe color for the highlighter. Apply a highlighter on the highest point of your face, like the cheekbones, browbone, nose, and chin. Don't use too much highlighter because it will make your face look glittery.
14. Make Your Makeup Stay and Long Lasting Using Setting Spray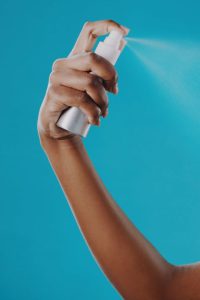 Use a setting spray to make your makeup not move and long-lasting. And setting spray can also make your makeup not cakey or patchy. By using setting spray, you don't have to be afraid if you sweat, do outdoor activities, or even wear makeup for a day. Furthermore, you can use a setting spray that has a matte finish to hold the oil on your face and make your makeup matte.
That's how to achieve an American makeup look, isn't it look pretty for you? You can follow the steps above and adjust it with your face. And you can wear this makeup for your daily makeup or even you want to go to a party or important event. I hope you can enjoy this look brave and sexy with an American makeup look.