Olidfashion.com – Reaching lower temperatures in the autumn makes you should think about warmer outfits. In the chiller days, you should find some essential men's fashion outfits that help you to look fashionable yet comfortable. Layered style is the most that people choose to wear during this season.
The fall season comes with cold air and low temperature that would make you get sick. So, start to set up your wardrobe with something that's comfy like jackets, coats, cardigans, and sweaters that would help you to stay warm outside. Finding the best way to wear them also can make you get a higher quality fashion style. For this, I will help you to prepare your stylish fall outfit ideas in this article.
8 Essential Fashion Outfits for Men to Wear During Fall
Men's Jacket and Coats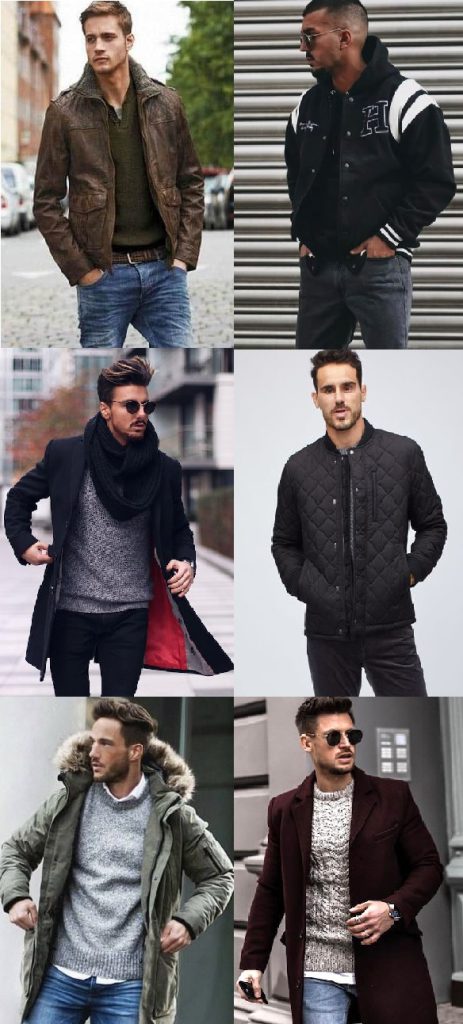 Jackets and coats are essential outfits to wear during cold weather such as fall and winter. There are many types of men's jackets and coats that can bring either warm or fashionable outfit ideas. From formal, casual, and trendy styles, you will get contemporary men's outfits, though you should wear something thicker.
If you want something that's formal and can wear as a preppy workwear style, just pick woolen coats or blazers. You can match it with your suits. On another hand, using coats also give you an elegant style that would make your appearance look amazing in autumn.
For those who need trendy and cozy styles, wearing a puffer jacket is a great idea. Choose a light puffer that wouldn't make you look bulky. You can wear it with denim and a basic t-shirt. Have more masculinity in your men's outfit ideas with the leather jackets. And if you need something that looks sporty, a baseball jacket can help you with that.
Sweater and Cardigan for Fall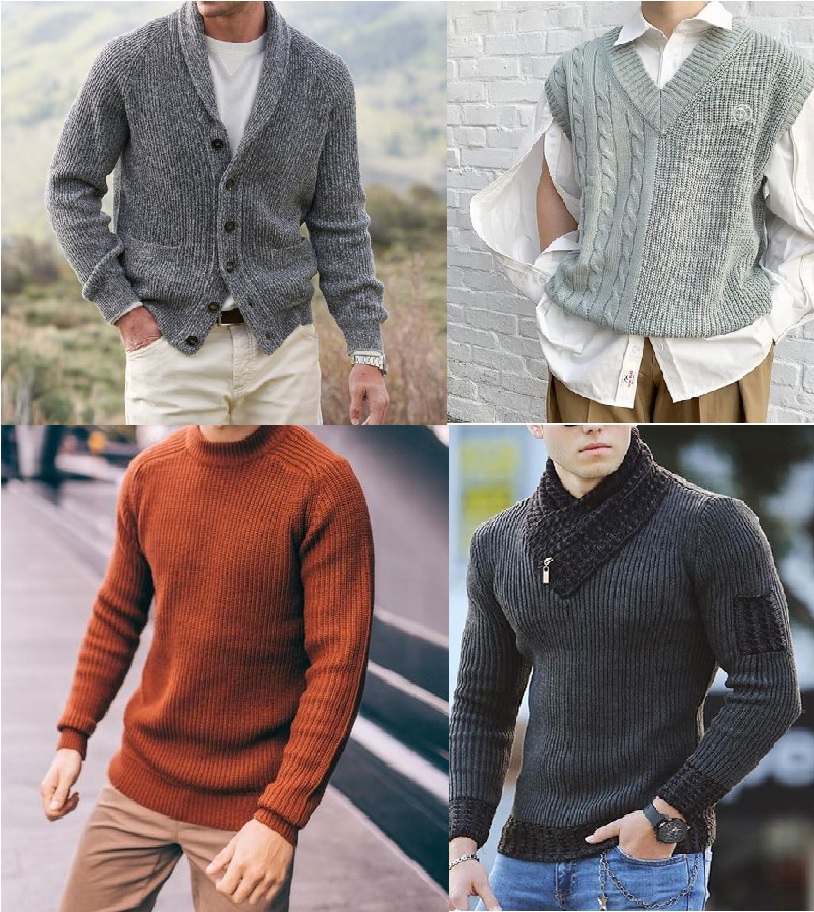 Another option to dress up comfortably during the autumn season, get sweaters and cardigans on your fall outfit ideas. This is also essential men's fashion outfit that should fill up your capsule wardrobe.
Same as the men's coats, sweaters and cardigans also help you feel warm and fashionable when fall's coming. You can choose a crewneck sweater if you want to get a lay-back style in your outfits. Besides that sweater also could be a layered style to create a smart look. For this, you just need to match the sweaters or cardigans with a collared shirt and trousers.
Getting a sweater vest into your men's fall fashion is also a solution to get a fashionable image. This piece actually old-fashioned and mostly worn by your grandpa but when you bring it correctly, you will get a new vintage outfit style. Some of the boys wear a sweater vest with a shirt or tee and wide-leg trousers for the Korean outfit style. Then, a turtleneck sweater is used to get elegant outfits and is usually mixed with men's coats for a formal ensemble.
Men's Flannel for Fall Style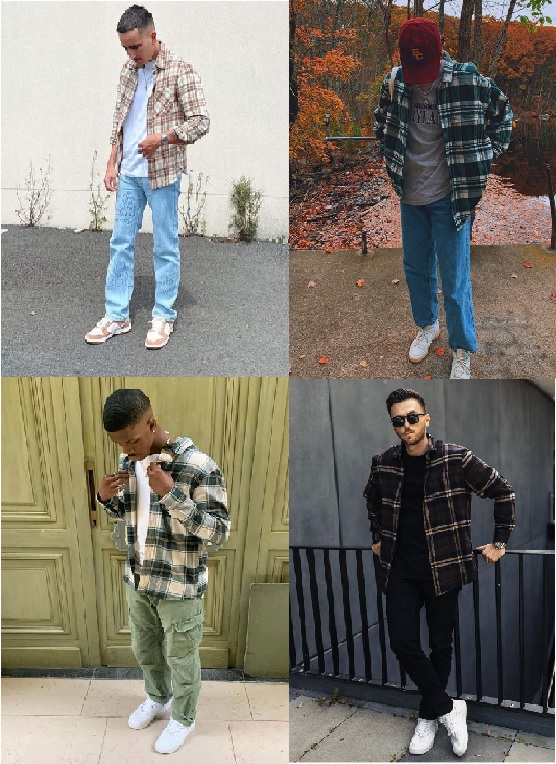 Aside from sweaters, another warm and essential outfit for men during fall is flannels. It's easy to bring flannels on men's fall outfit ideas. Flannels are kind of woven fabrics that are fuzzy and typically with plaid patterns. Just stock up some various flannels in your fall wardrobe for a cozy and fashionable fashion style.
Most of the men wear flannel for layering other outfits. They make it as outer. It would be a good match for denim pants, skinny jeans, or cargo pants style. Boys have favored flannels to stylish their college outfit ideas. The simple plaid pattern and great color combination make this outfit fashionable enough to wear, not only for fall but also in any season.
Essential Fall Outfits Hoodie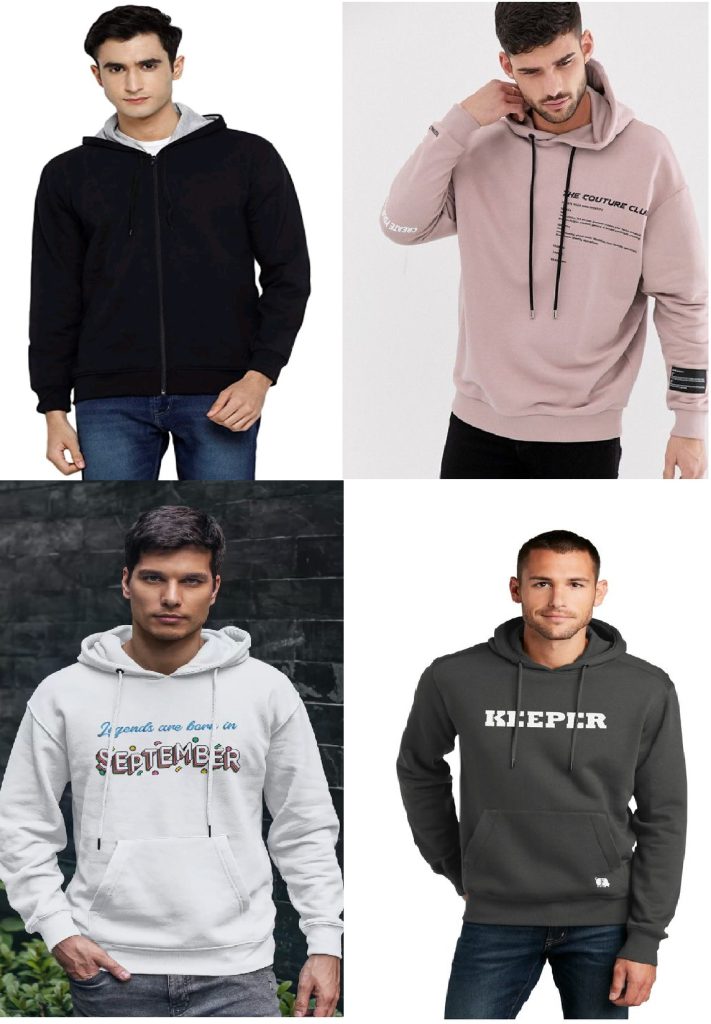 The hoodie is never absent from the men's closet. This kind of flexible ensemble that's could increase your look. Because the temperature becomes lower, we should prioritize comfort rather than aesthetic outfits. That's not meant that hoodies can't be fashionable to wear. This is also a kind of essential men's fashion for fall.
To help you get the best look in hoodie style, you can start by choosing the proper size. Better to choose a slim-fit hoodie that's not too tight but not too loose. Besides that, you can combine your hoodie with a bomber jacket style, coats, or baseball jackets for a cozy warm topper style. The simplicity of the hoodie makes this piece become a favorite not only for men but also for women too.
Men's Overshirts for Autumn Fashion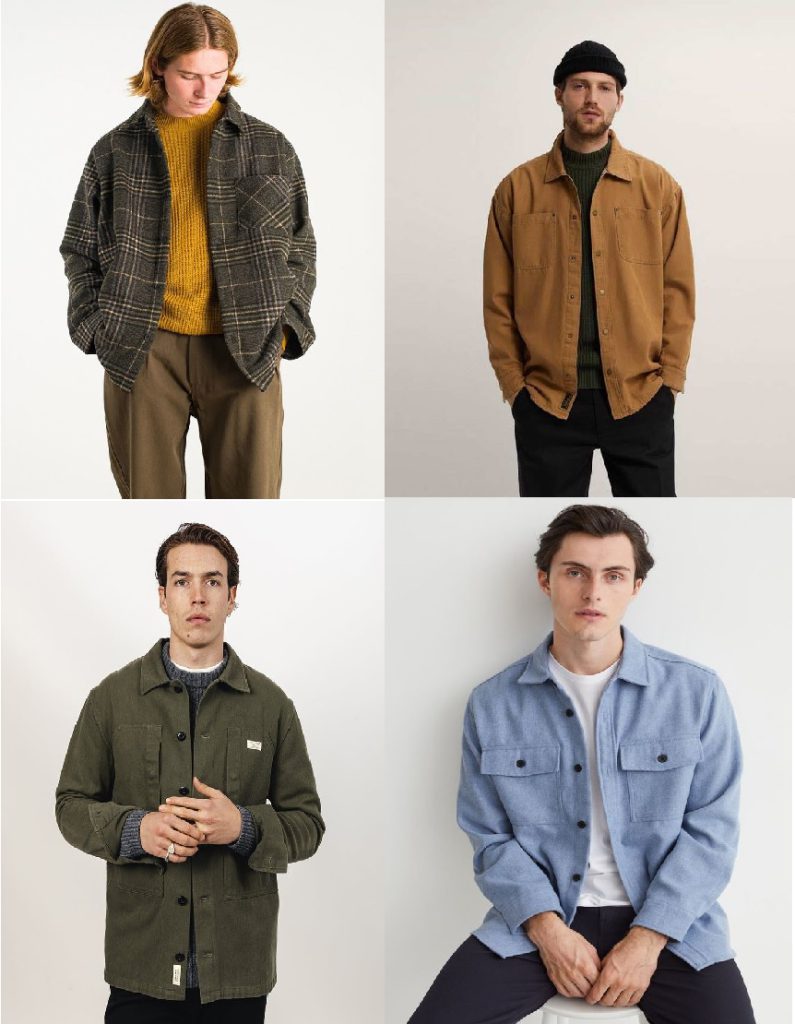 Autumn is the best time to bring loose clothing style. We know that's better to wear something that would make you comfortable rather than aesthetic. However, you still have to look better even in the freezing weather. That's why I recommend you to try a woolen overshirt.
Overshirts also called traditional coats that easy to mix up with anything outfit style. If you want to go outside on chiller day, you can bring out this ensemble. For example, you can put a turtleneck underneath this shirt, or wear a basic tee to layer with it.
Fall Pants in Men's Outfits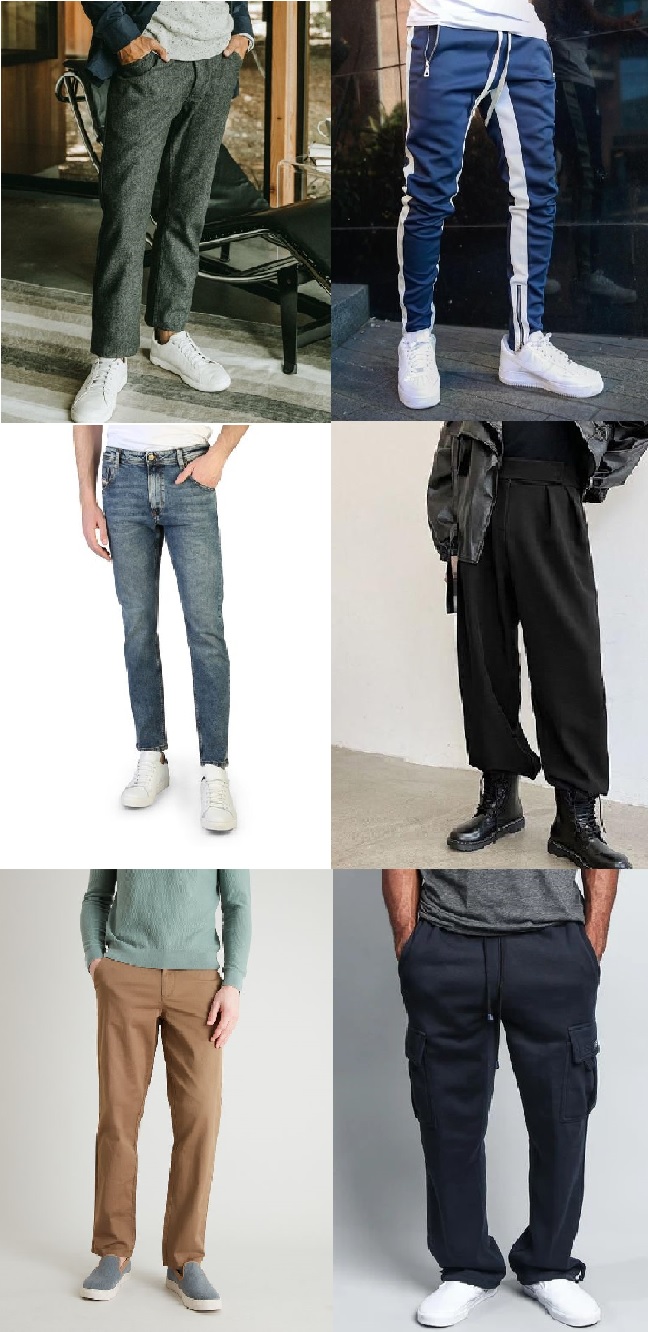 When it comes to men's essential outfits for fall fashion, pants are the important ones. You know the rules right? Should prioritize the comfortable first. With the cool temperature, that would be easy for making you freeze and also get sick. That's why loose cutting and layered style should be considered more in your fall wardrobe.
For the fall pants, you should wear long pants rather than short ones to help your leg keep warm. Besides that, choose thicker and warmer materials like wool. Here are some types of fall pants you need to go.
Denim pants are a versatile ensemble that's never be died and always live around the seasons. You never get to look old-fashioned in this ensemble. Another one to wear is wool pants. The woven with warm fabrics make these pants comfy and fashionable in men's fashion ideas. Besides that, sweatpants and joggers could be used for a sporty casual look in your daily outfits during autumn. And the kind of pants that's become a trend now is loose cutting pants or wide-leg pants.
If you want to have something that's would look better either for formal or casual style, chinos are the answer. The neutral tone colors and made from cotton make these pants easy to bring out with the other fall clothes and shoes.
Scarf Style for Fall Fashion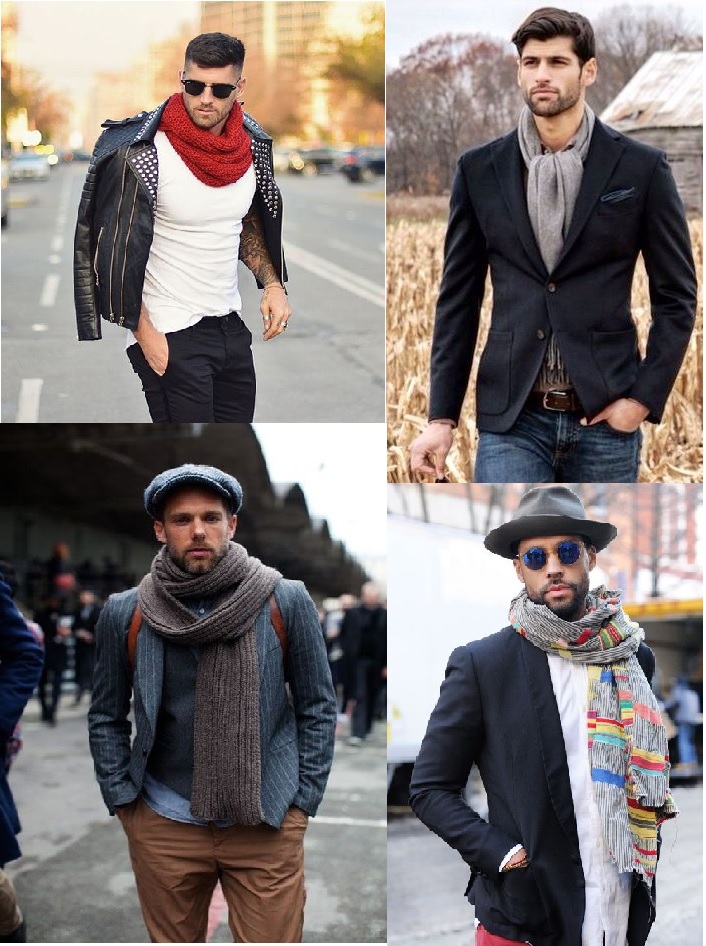 After we discuss some essential men's fashion for fall outfit ideas, that's all never be completed without the accessories. For the advanced appearance and warmth during fall, you should bring a scarf as an accessory. Besides that, getting a cap on your head could be helpful enough to make you being fashionable.
Having a scarf around your neck, besides it would make you stay warm, it also makes you look a bit stylish. Getting a colorful scarf and fedora hat can bring chic fall outfit ideas for men. Wearing a maroon scarf and leather jacket just makes you get more manly. Then, having a scarf and drape it preppy like a tie would astonish your business formal style.
Fall Men's Shoes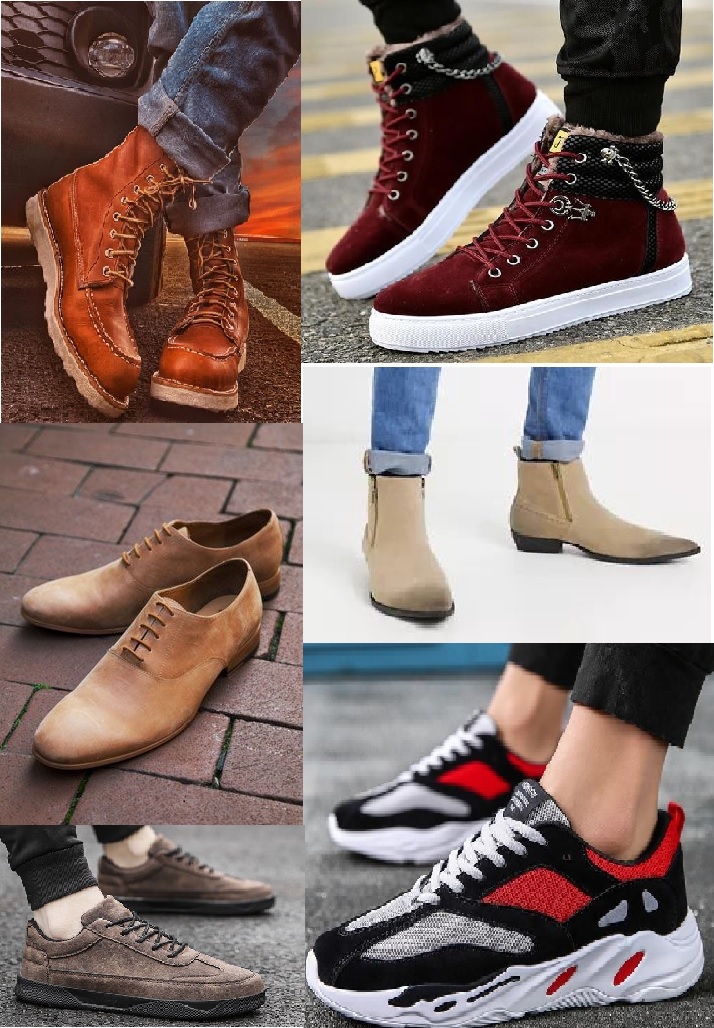 Well, your fall outfit ideas are incomplete without being paired with fashionable shoes. The standard for fall ensembles is prioritizing comfortable first. So, you should find comfy shoes that match your autumn outfits.
There always be times when you have to wear suitable shoes rather than aesthetic ones. Likewise, for fall shoes, you should wear comfy ones that can avoid the cool air touching your leg. What you need to choose is a pair of sneakers for a casual and trendy style. Besides that, there are army boots that would make you look manly and cool. Trainer shoes for sporty and layback style. Then, ankle boots for elegant style, and loafers for business casual fall outfit ideas for men.
Conclusion
Autumn is a transition season from a warm summer to a cool winter. That's why you may get sick from this if you can't keep yourself properly. Besides the lifestyle, outfits also need to consider more. You can start to reorganize your wardrobe with some essential clothes for fall and winter fashion ideas.
First, you can try to sort your summer outfits. Anything from that, get some ensembles that are also suited for your men's fall outfit ideas. For instance, denim, skinny jeans, hoodies, flannels, sweaters, and cardigans. You can also bring all your coats, jackets, and sweaters out and start to make a great combination for a fashionable appearance from them. Besides that, you should match the outfits with fall accessory items and shoes. For anything you wear for fall fashion, make sure that's not only good to look at, but also comfy to use.