Maybe some of you think that accessory is something not necessary. But have you ever thought that accessories can level up your fashion style? Because accessories can make your simple outfit look chic and glamorous. Even you just wear jeans and a shirt if you add some accessories it will look more chic and fashionable.
The accessory has many things. And some people don't know which items that they should have and they tend to buy unnecessary items that can waste their money. So for you who are curious which item you should have and can be mixed with any outfit, here are our recommendation accessories that you should buy!
What are Necessary Accessories that You Should Have!
1. Necklace Can Make Your Outfit Look Attractive!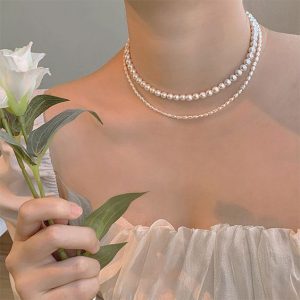 A necklace can change your simple outfit into a chic outfit. Maybe some of you don't feel comfortable using a necklace because makes your neck feel choke. But today you have to be familiar with that feeling! Because the necklace is one of the necessary things that you should have.  By choosing the right kind of necklace, your outfit can look more attractive than usual!
For a party, you can mix your dress with a diamond or gold necklace to make your outfit look glamorous. But if you just want to hangout you can choose a simple design necklace to make it look pretty. Or you can choose a design that matches with your outfit that you gonna wear!
2. Unseen But Can Complete Your Fashion Look is Earrings!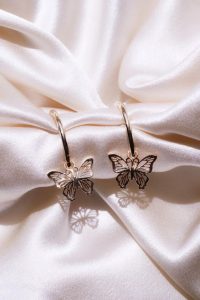 For you who think that earrings are unnecessary things, you should throw that mind away! Even though it will be hidden by your hair, it can make your fashion style look more girly and pretty! Except for making you look girly and pretty, earrings can make you look chic and cool too!
You can wear earrings for any occasion like a party, hangout, or even a photoshoot. Because it will complete your fashion look. And now earrings have many designs from diamond, silver, gold, stainless, hard plastic or even from a fabric! Choose the right design earrings and match it with your outfit and occasion!
3. Besides to Make Warm Scarf Can Make You Look, Fabolous!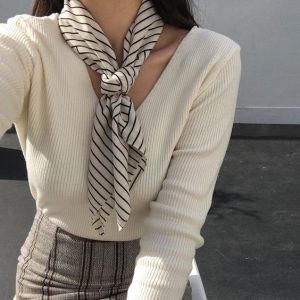 Some of you wear a scarf to warm yourself from cold weather. Besides warming yourself, a scarf can turn your outfit into a fabulous look! It will level up your outfit if you can mix and match it with the right outfit. And maybe you can make a knot to make it look more attractive!
Besides wearing at your neck, you can also wear a scarf on your head too! You can use a scarf as a headband or you can use it as a hair tie to make your hair look pretty. And for you who wear a hijab, you can also use a scarf as your hijab.
4. Watches to Tell the Time But Can Level Up Your Fashion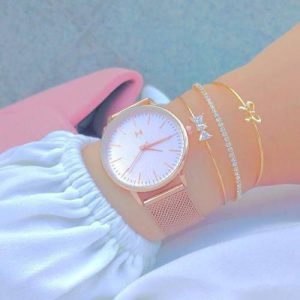 In the past, people use a watch to tell the time, but now a watch has become a trend fashion that you should have! That's why now the watch has a lot of designs or even there is watch that design like a bracelet. Watch has two shapes like round and square shapes with a lot of sizes.
You can choose the right watch for you to make your fashion look more attractive and chic. But if you choose the wrong watch it can make you look tacky.
5. Bracelet Can Make Your Hand Look Prettier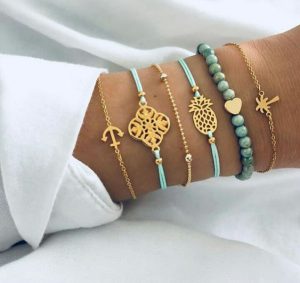 Not everyone wants to wear a bracelet if they have been using a watch because they think it will look too much. Without you knowing, a bracelet can make your hand look prettier! And bracelet has a variety of designs start made from diamond into the made from fabric.
If you choose the right kind of bracelet, it will not look too much but you will look pretty. So you can match it with your outfit and the occasion you want to tend.
6. Make Your Fingers Look Attractive with Ring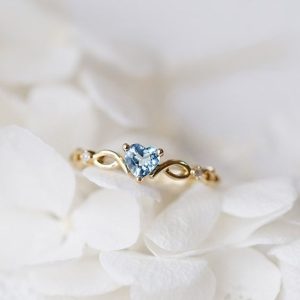 Besides symbolizing something important like a wedding, a ring can be an accessory to make your fingers look pretty and attractive. You can wear a gold ring, silver ring, or even a diamond ring! If you think that a gold, silver, or diamond ring is too expensive, you can also choose stainless rings! Because now stainless ring has a lot of interesting designs.
The matter is the design that you choose. Because if you choose the wrong design even it is made from a diamond, you will look tacky and weird. But if you choose the right design it will look pretty. And don't forget to match it with your outfit.
7. Protect Your Head Using a Hat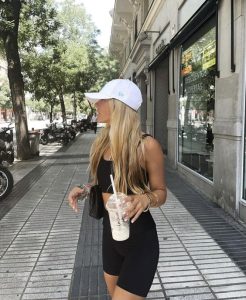 If you want to go out during the day, you should protect your head with a hat because sometimes sunlight can make you feel a headache or a hat can protect your face from the sunlight to prevent sunburn on your skin!
Besides protecting from the sun, a hat can be an accessory to complete your fashion look! Because now hat has a lot of kinds that can be matched with any outfit. so don't you think this accessory is necessary to make your outfit look chic and attractive?
8. A Belt Can Make Your Outfit Look Different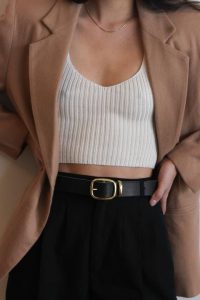 If you had a proportional body or you have a body goal then you are lucky! Because not everyone has a proportional body. Sometimes for someone who has a thin body is really hard to buy pants or skirts that fit with their waist. So belt is an alternative for it!
But have you ever thought that belt does not only have that function? Because now, people use belts as accessories to complete their look. A belt can make you look chic and attractive. Besides to wear on pants or skirts, you can wear a belt when you wear a dress too! Because it can turn a simple dress into an attractive dress and it can show your body shape to make you look slim and sexy!
That's it, you don't have to have a lot of accessories, by having those accessories is enough. By considering the function, it will not waste your money. Because one accessory can be used for a long time and for some occasions.
So you still think that having accessories is unnecessary? From the text above, now you know what necessary accessories that you should have, and wearing an accessory can level up your fashion style. Now go find your right accessory because it can make your fashion look more attractive, chic, glamourous, and pretty!