Olidfashion.com – Summer is the best time to pull out your fashion style. You can come up with more trends in women's outfit ideas to look chic and casual at once. For some inspiration best summer outfits, I give a few recommendation styles here.
The Best Chic and Casual Women's Outfit Ideas For Summer
Can't be doubted again that summer would bring up more fashionable outfit styles. This is the time for you you to hold many events like weddings, vacations, or social gatherings. There is some warm weather style combination in summer outfit ideas for women that will help you to have a chic and casual look. For example cropped tops, bikinis, sheer outfits, mini outfits, and others. Just find the best style you want for having the best days in summer.
Trendy Outfit for Summer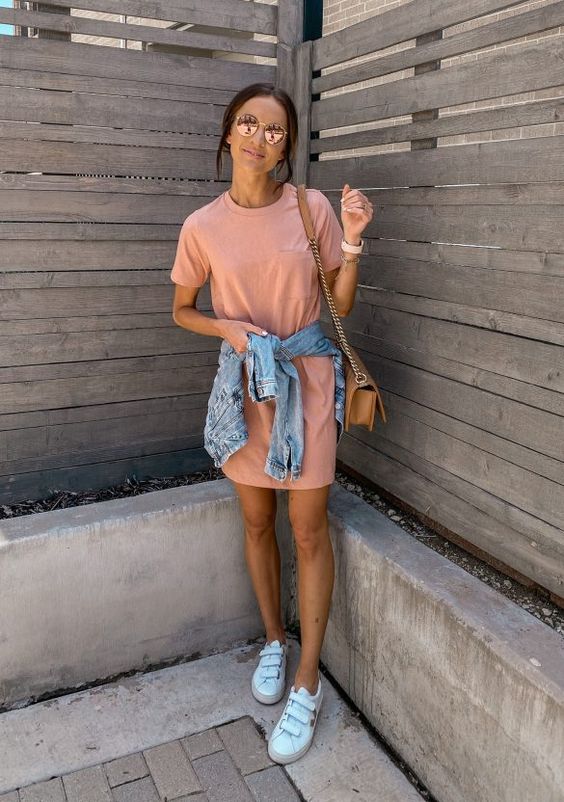 Want to have a trendy style in your summer outfit ideas, have a pastel mini dress and denim jacket. you can remodel the jacket by tying it on your waist. Perfect the style with trainer shoes and a mini sling bag. As for the accessory, having a simple watch and sunglasses is enough.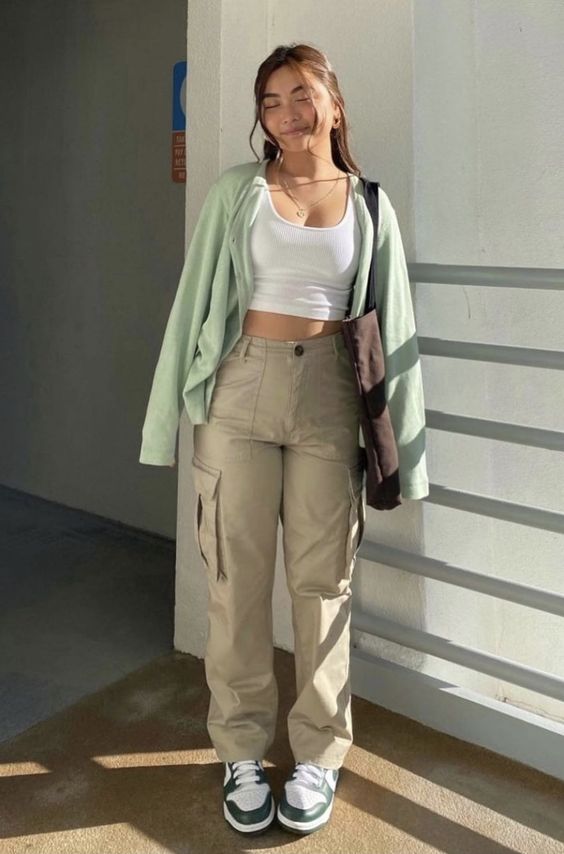 Another trendy style you should try during summer is wearing cropped top and cardigan as the topped, for the bottom outfit you can obtain with cargo pants. Make it perfect with a tote bag, trainer shoes, and you will get a super chic college outfit idea.
Cute Outfit Style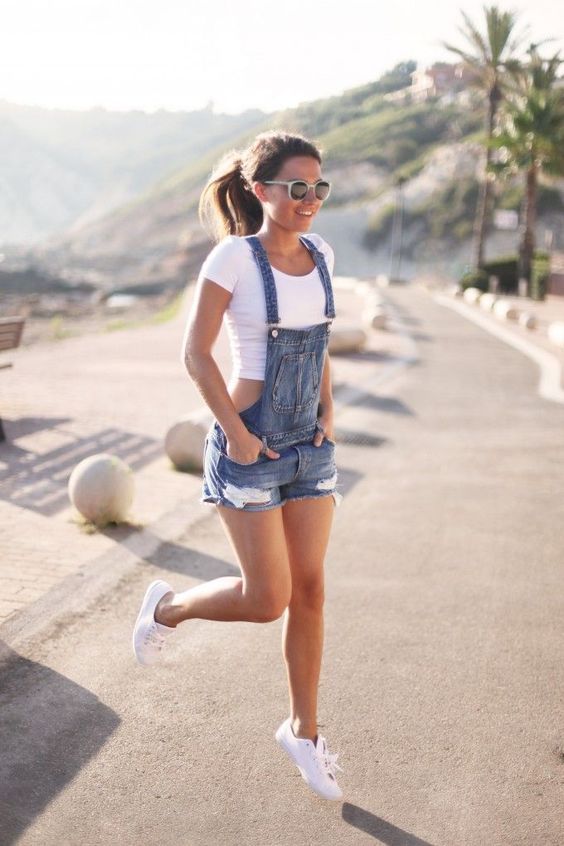 For those who want to have a cute summer outfit style, you can try to have denim jumpsuit shorts. Pair this outfit with your cropped t-shirts. Play along more cuteness on the footwear by having sneakers. This could also give you a youthful impression.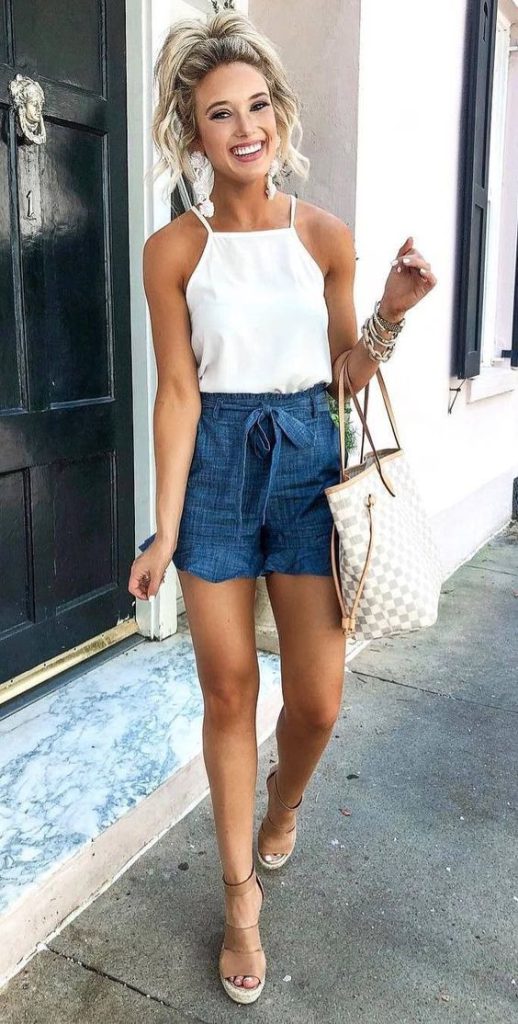 Shorts and a sleeveless top never fail to bring out the cute style in your summer outfit ideas. This outfit would look better if you can match it with strappy heels and bring some jewelry as for the accessory. Don't forget to get your favorite tote bag to complete your casual summer outfit ideas.
Go with Baggy Style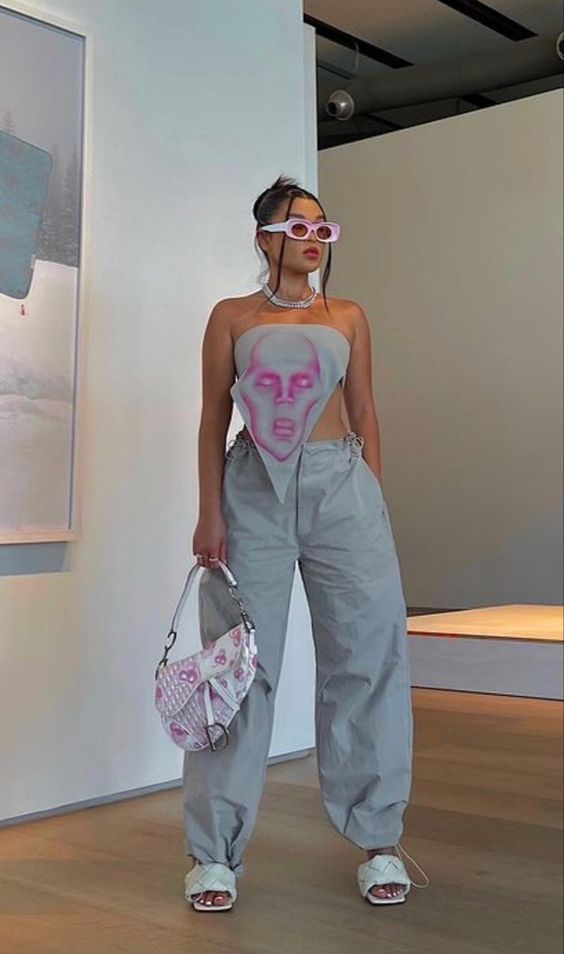 Convey your baggy clothes in summer outfit ideas with oversized harem pants and a large scarf for the tops by tying it around your chest. This would you to have a comfy and fashionable outfit during hot weather. Matching your accessory with the mini bag that has the same color, sandals, and some modest accessories.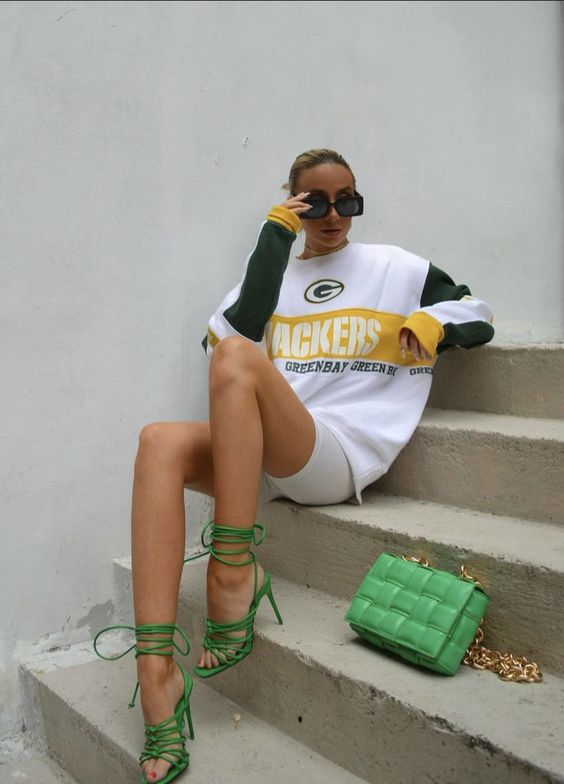 A baggy long sleeve t-shirt also can bring oversized outfit ideas in summer if you match it with biker shorts. To have a feminine side on it, pair the outfit with strappy high heels. A little more addition, you can bring your favorite bags to accomplish the outfit style.
Chic in Mini Outfits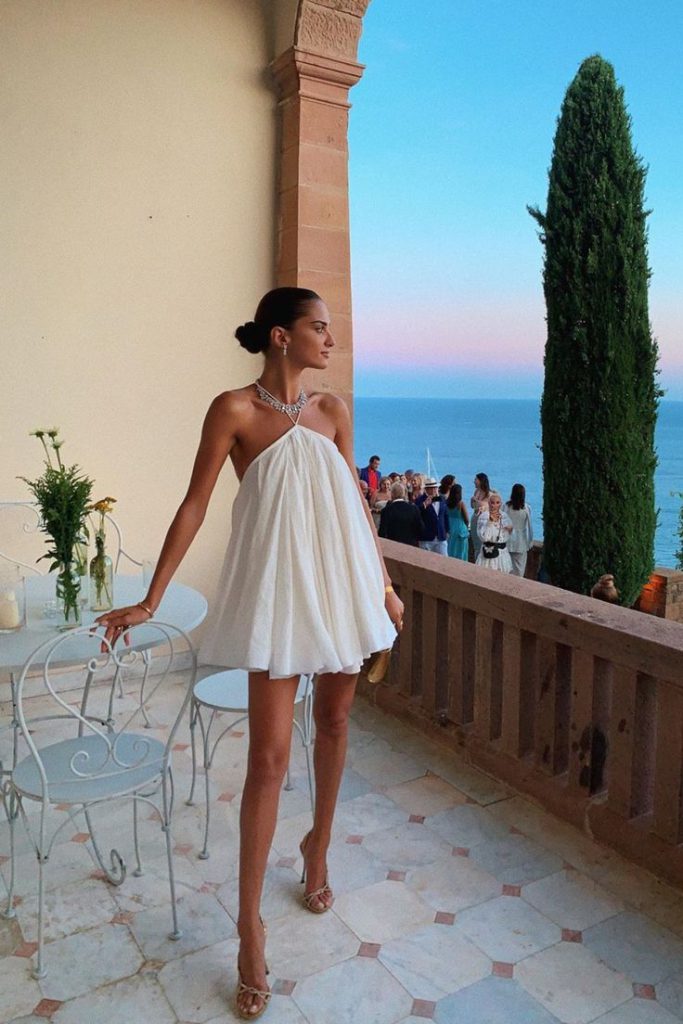 The one favorite style during summertime is mini outfits. You will find many people choose mini dresses, mini skirts, short pants, or cropped tops for chic outfit ideas in summer. When you want to attend a summer party, you can bring out a strappy mini dress in your fashion style. This outfit would give you a cute and pretty image to attract people's attention.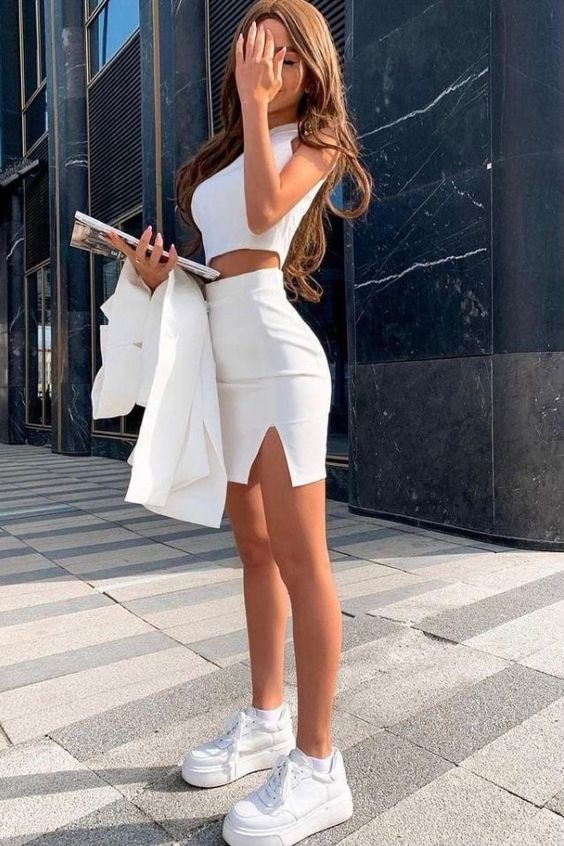 While you want to have a modest but sexy style, you can mix a sleeveless cropped top with a pencil mini skirt. Furthermore, combine the outfit with sneakers and carry a blazer for covering your top outfits.
Preppy Style in Summer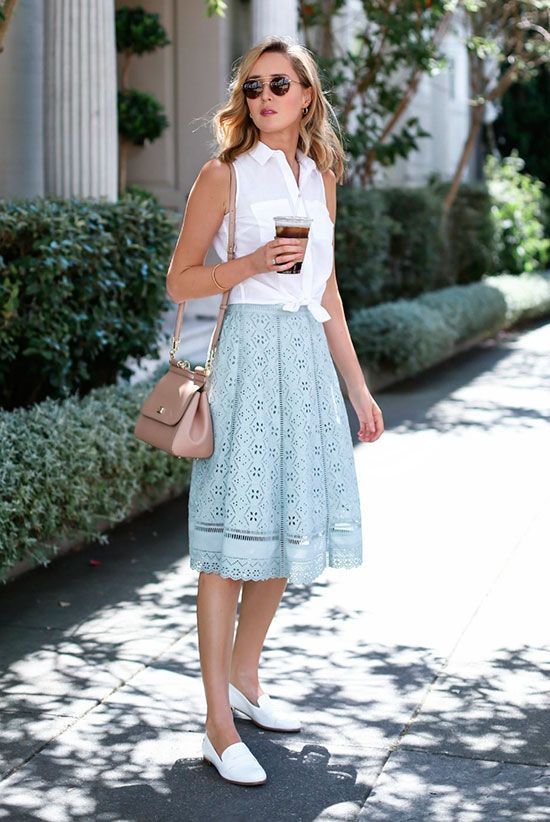 Working in the summer, you may need to have ideas about preppy outfits but cozy enough to handle the hot weather in the office. Wearing a sleeveless shirt and a pleated lace midi skirt could help you to get the best work outfit for women in the summertime. Bringing a sling mini bag and loafer shoes into the outfit style would increase your self-confidence at work.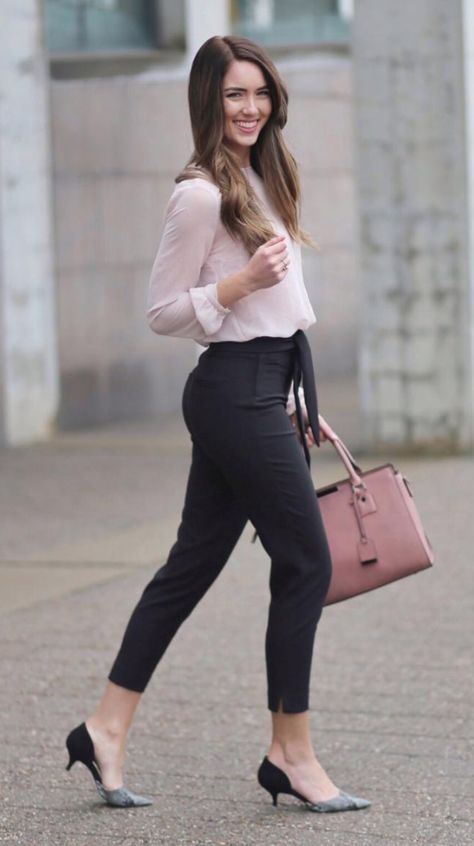 Another preppy look you can apply in your work attire during summer is wearing a chiffon blouse and pegged pants. Selecting pastel colors like pink pastel and black also could bring out a calm and modest style into your outfit design. Matching up this outfit together with a pastel pink handbag and black heels could appreciate your outfit more stylish.
Try Backless Outfits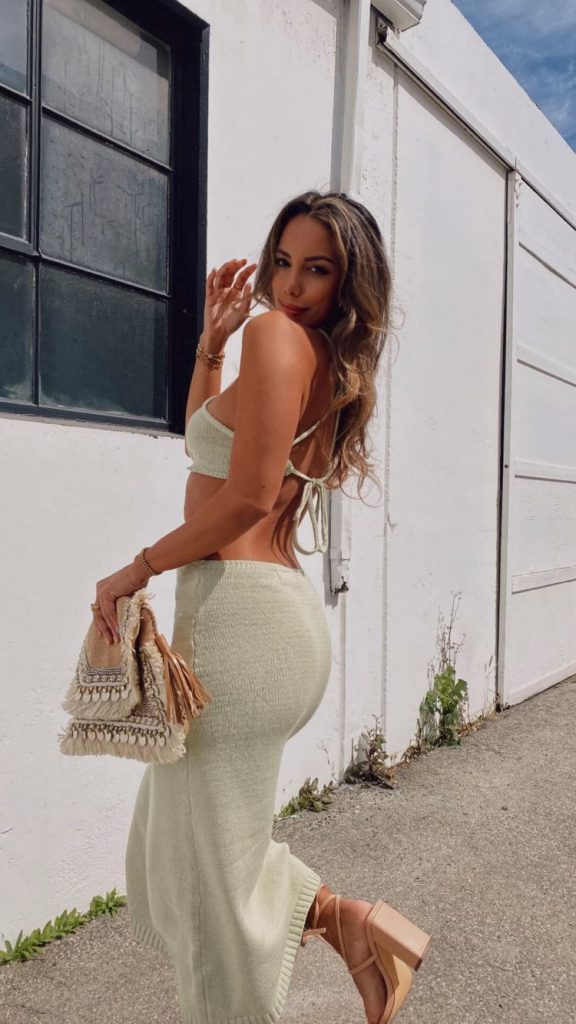 Many summer outfits ideas usually exposed body parts such as backless style. This outfit design would help you to have a sexy image with a modest style. For summer outfit ideas, you can try to wear a knitted strappy bikini which reveals your back for tops, and a knitted maxi skirt in minty colors. To complete all your chic outfits, pick strappy high heels and a tassel envelope bag as the finalize.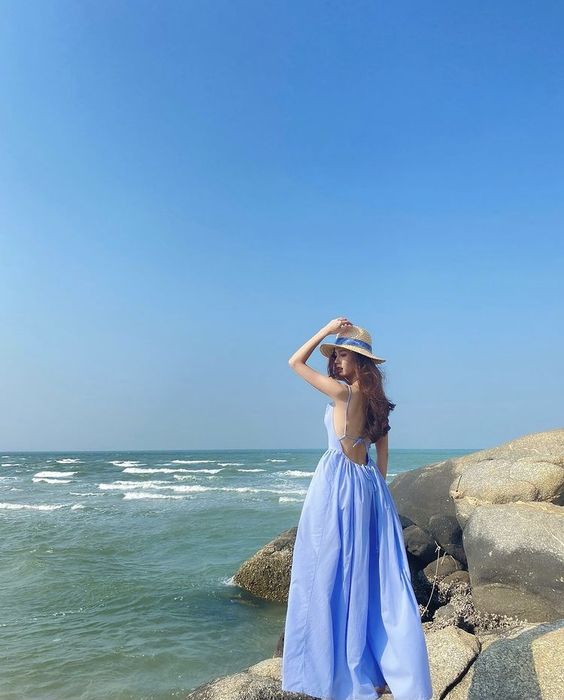 If you want to feel comfortable in your elegant maxi dress, you can choose materials, designs, and styles which suitable in summer. For example, you can have a cotton backless maxi dress for your summer outfit ideas. Choosing light colors like blue and giving a straw hat for accessories would make you get the best summer outfit for vacation on the beach.
Classy During Summertime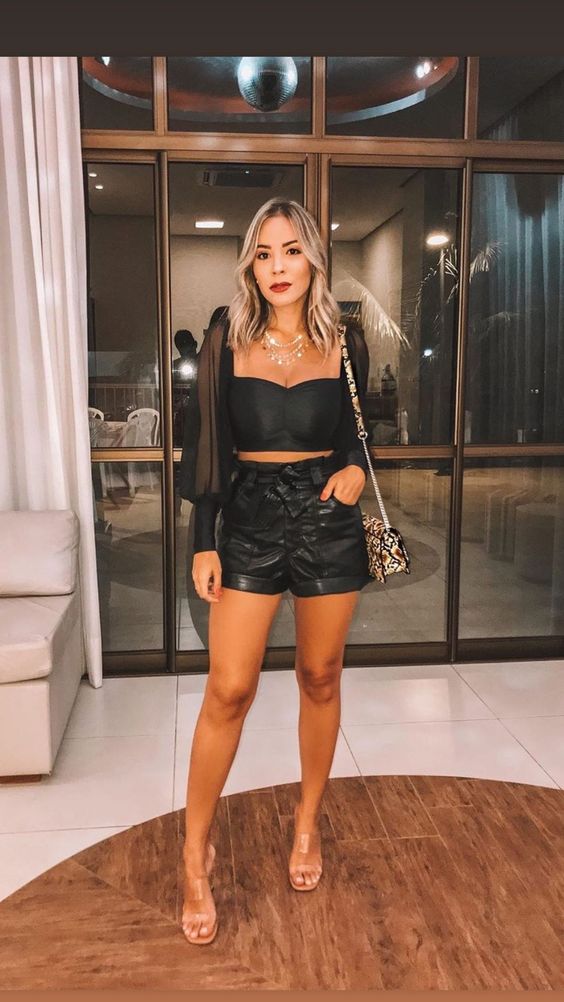 You need to attend an evening party in summer, some classy style would be matched for this. For this, I will recommend you to wear a long sleeve cropped top and leather shorts. We know that's choosing leather would give a classy and luxury look to your outfit ideas. You will get a perfect style if you finalize the outfit with heels and a snakeskin mini bag.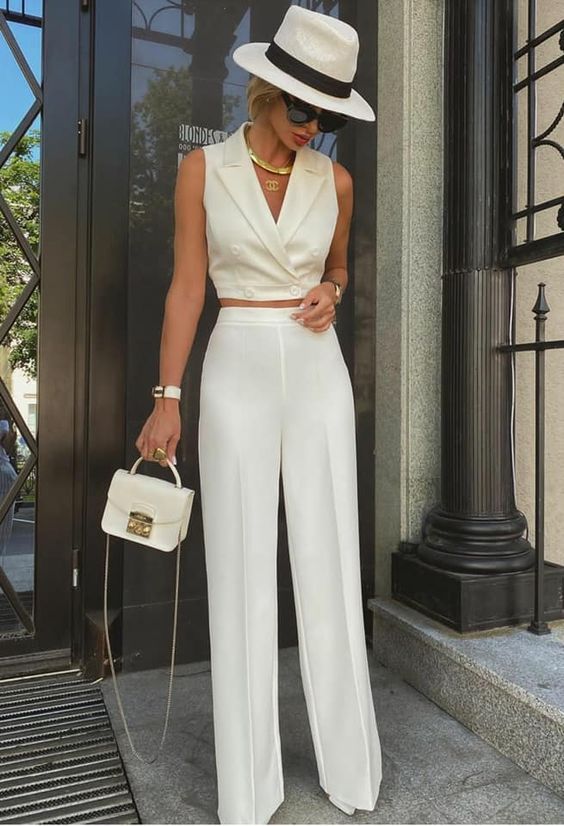 Another fancy and classy style you can wear during summer is having one-pieces outfits that involve a sleeveless cropped blazer and waist linen pants. Choosing a broken white as the basic color would give a fancy to your outfit style. The best matching accessory to this outfit is choosing a white mini bag and fedora hat. Don't forget about gold jewelry and heels to finish your outfit idea.
Wear Something Sporty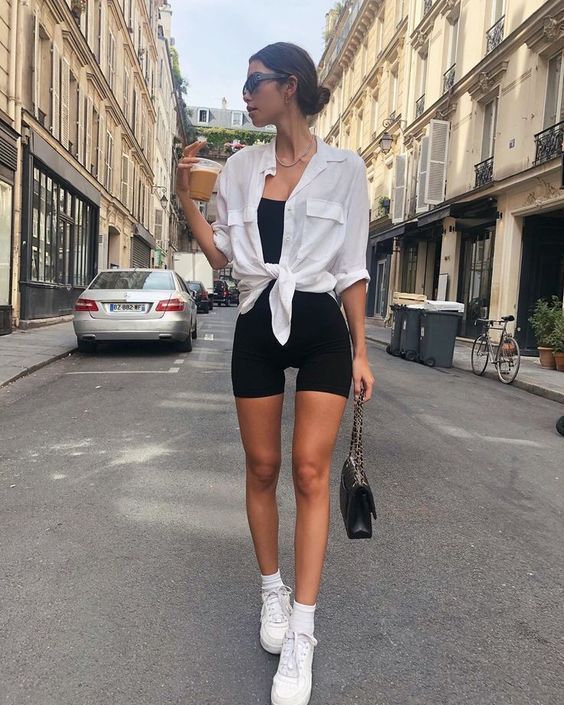 Being sporty in summer is also a great choice for your women's outfit ideas. If you want to have it, you can wear biker shorts, a tank top, and then layer it with an oversized shirt. Want to have a more sporty accent, you can choose trainer shoes. Make it a good outfit for hanging out by involving a mini bag in your hand.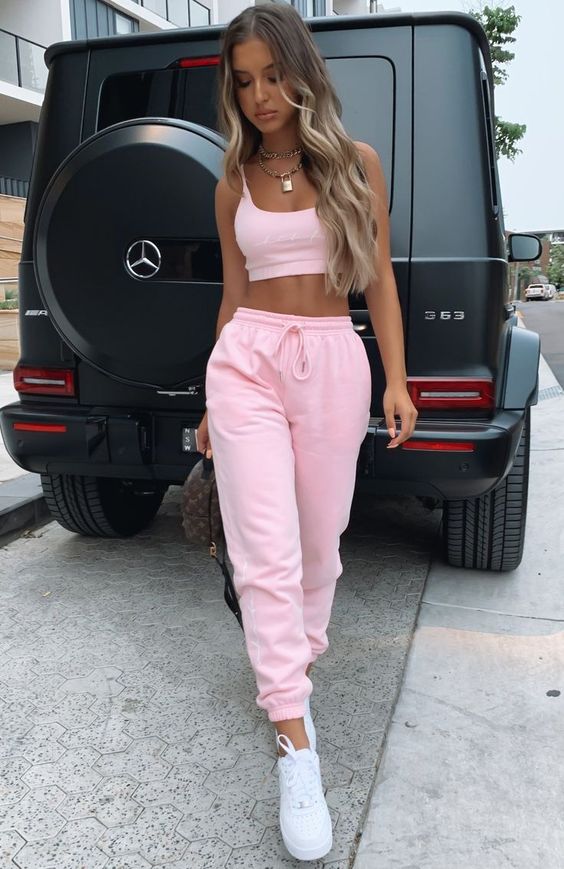 Besides biker shorts, another sporty outfit you can wear during summer is sweat pants and bikini tops. This is the best combo that you have for chic and casual outfit ideas for women. Giving more sporty accent with trainer shoes. Choosing white and pink will present your feminine side perfectly.
Pull Out Your Colorful Outfits
Don't be afraid if you want to experiment with color combinations in your outfit style. Mix and match two or more colors in your outfit and make it colorful enough. For instance, you can have blue, violet, and magenta to bring the color clashing combinations in your summer outfit style.
Light colors like orange would also bring a colorful style to your summer outfits. This would make your outfit feel warm and trendy. If you have orange straight pants, match them together with rainbow cropped tops. Giving more warmer nuance with the red mini bag. Pull out your colorful appearance by getting colorful jewelry. For the footwear, you can bring out your favorite sneakers to stand up for your casual outfit ideas in summer.
Best Nautical Style for Summer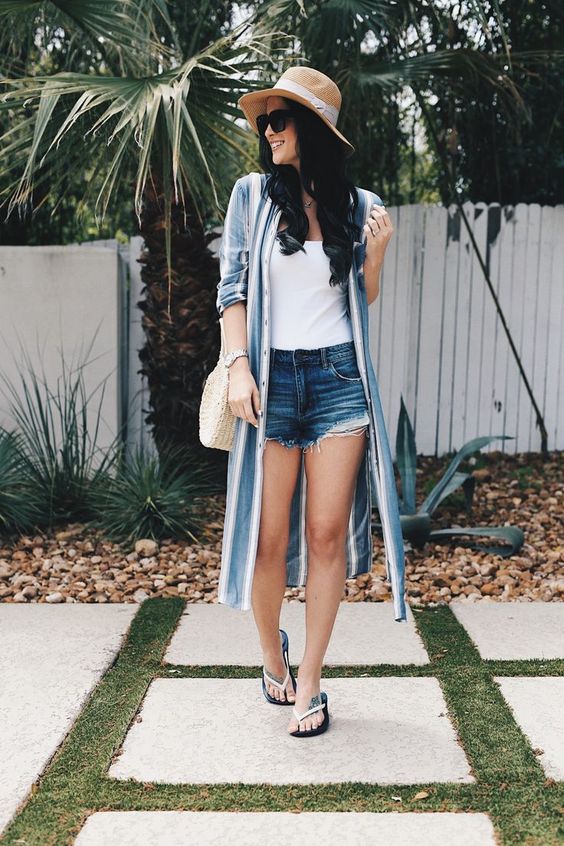 Nautical fashion ideas generally have blue or black and white stripes on the outfits. This is a good option if you want to apply this style as your summer outfit idea. For this, you can apply a blue and white striped oversized cardigan for layering your shorts and tank top. More casual style in your outfit, just picks flip flops rather than flat shoes. Finished the outfit with a straw hat and a rattan round bag for your beach style.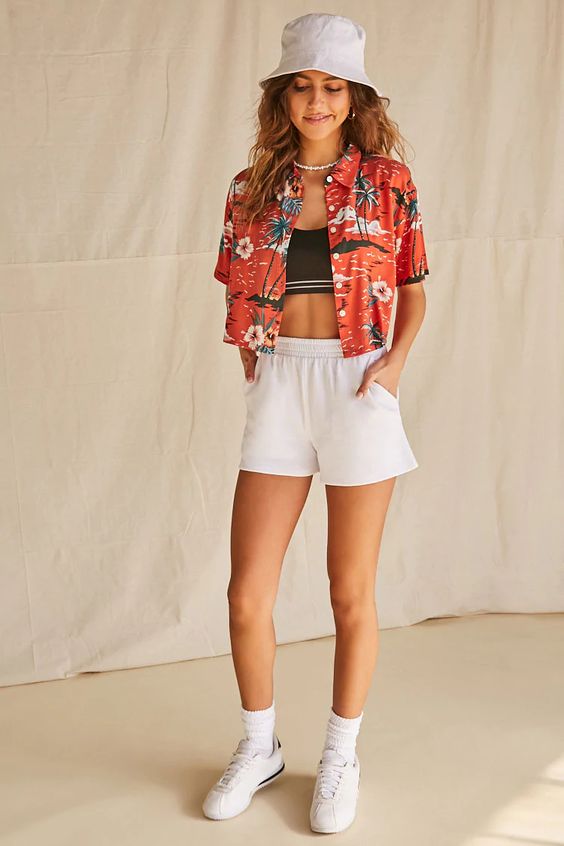 Tropical shirts are the best outfit for drawing a nautical vibe and also a summer atmosphere. Decide on an orange tropical crop shirt to pair with a bikini top and shorts. Then to create a trendy style, you can wear trainer shoes as the matched footwear. Also, bring little accessories such as bucket hats and simple jewelry to give a chic style.
Bohemian Outfits for Best Summer Style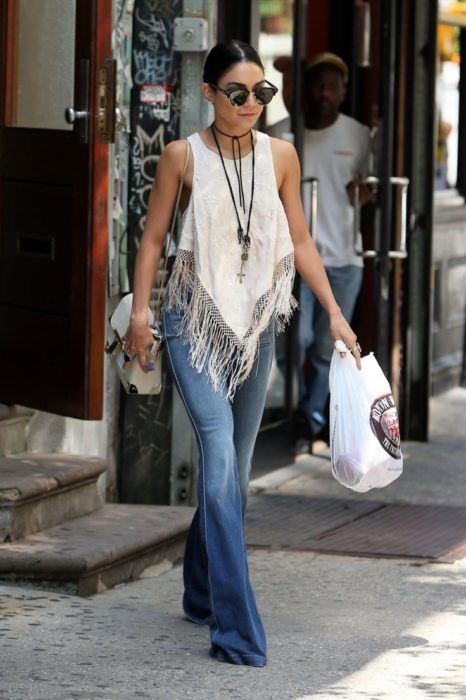 Bohemian style is one of the best outfit ideas for women to put on in summer. It's a simple style that gives a unique form to your ensembles. Boho chic style has tassels/fringe as the special element. For chic and casual summer outfit ideas with this style, you can combine a beige tassel sleeveless t-shirt and boot-cut jeans. Another option, you can choose a beige mini bag and a bit more accessories like handmade jewelry and sunglasses. For the footwear, wedges or boots could be matched for this outfit style.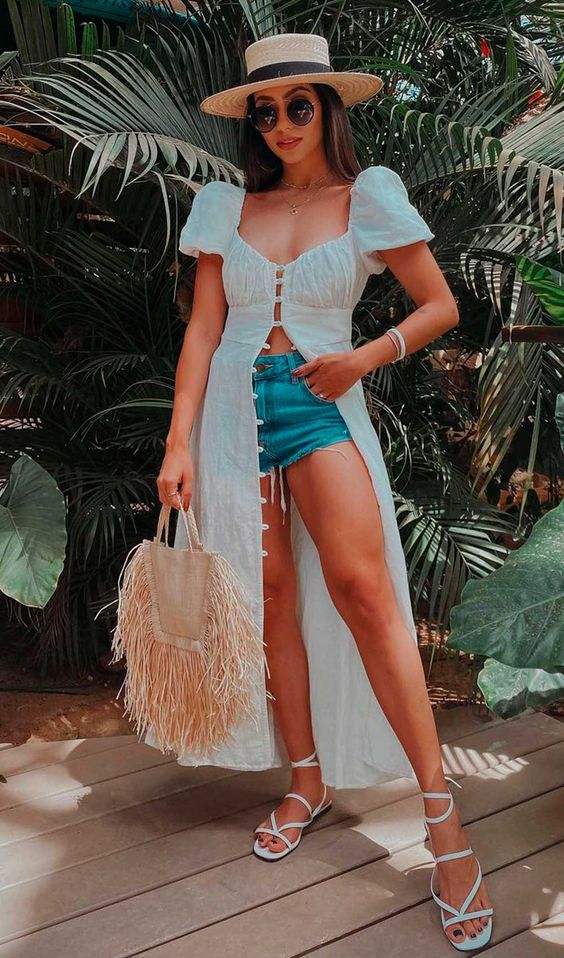 Want a little chic and elegant style, remodel your button-down maxi dress as a cardigan and pair it with shorts denim. For this, you just need to button up the dress just at the upper body. Bring out the tassel bag, strappy sandals, and straw hat to accomplish and give a bit bohemian style.
Bring Out Dresses in Summer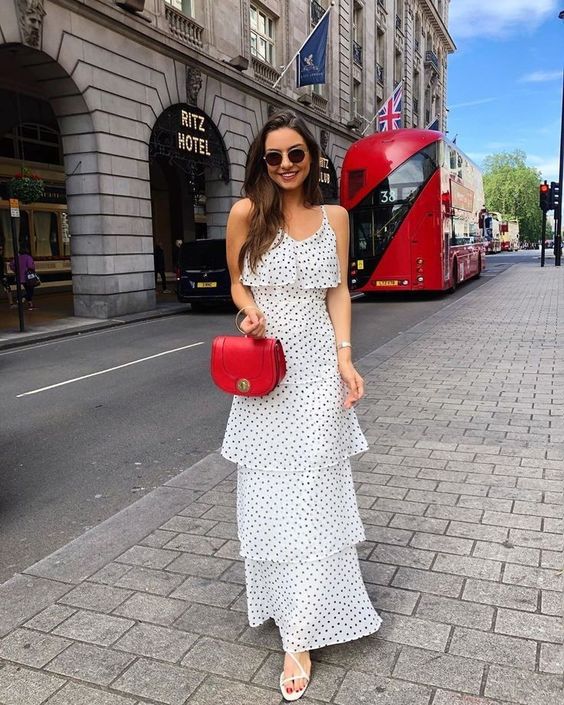 Dresses are versatile attire that you can wear in every season time. This outfit is truly the best ensemble to combine with any fashion in your wardrobe. As for summer outfits, you can find out some sheer dresses in light colors. For instance, you can choose a strappy white maxi dress with a black polka dot. To give a more colorful style you can match it with a red handbag. To help you get the modest style, pair the outfit with strappy sandals and get a cozy outfit style this summer.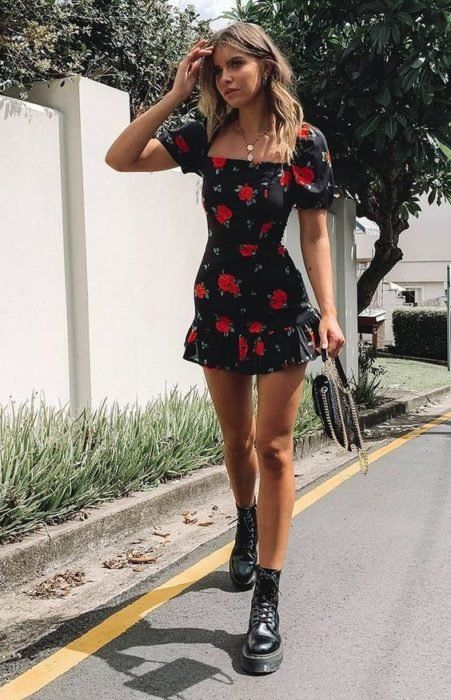 Many girls would be chosen beautiful mini dresses as their dresses style during summer. This would give them a sexy and elegant look. Besides that, a mini dress is also guessed as the best outfit to wear during hot weather. You can choose a simple short sleeve black mini dress with a bit of floral pattern to bring out the summer vibe to your outfit. Pir it with army boots and a black handbag to get trendy and chic summer outfit ideas.
Fashionable in Cropped Tops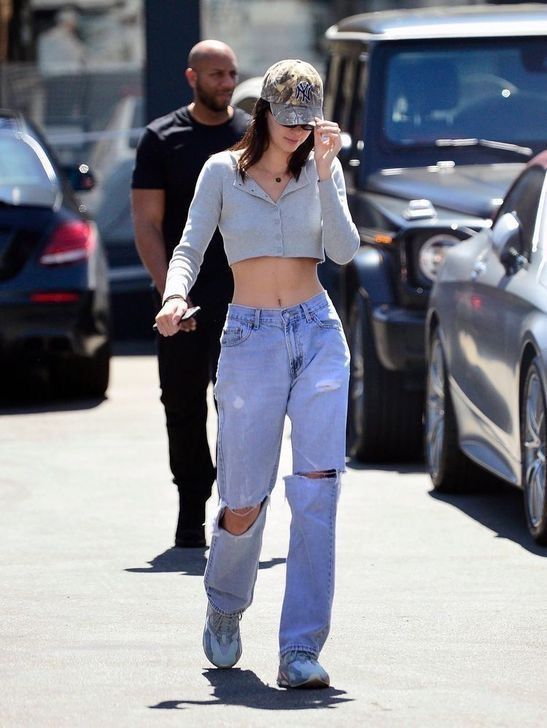 Asides from mini outfit style, cropped top is also the best attire in summer. You have more of a chance to wear this style during warmer temp. There are more styles and designs of crop tops you can choose like a sweater crop top. You can easy to pair this cropped top together with ripped jeans, trainer shoes, and a hat to get trendy overlook.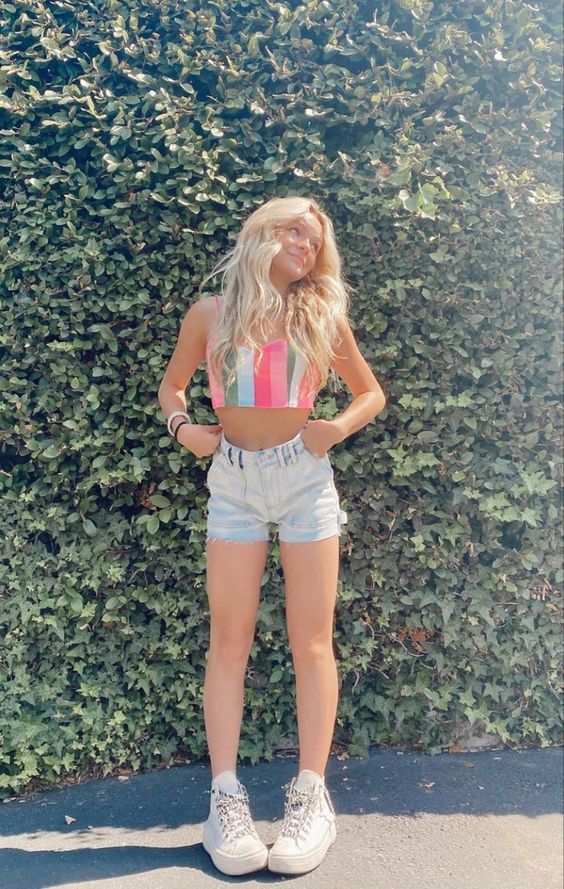 You want a hot and sexy style in summer, cropped top and short pants are the answer. This is an effortless outfit but still successful to make you look fashionable. You just need to appoint in colorful sleeveless cropped top and denim shirts then finalize with trainer shoes to get an amazing outfit.
Bikini Tops for Great Summer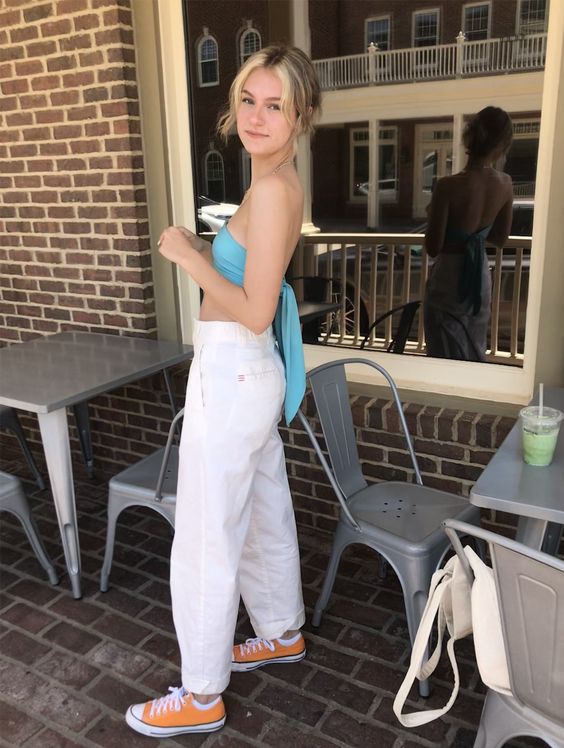 Same as the cropped top, bikini tops are also great outfits for summer. This is easy for you to put on the outfit when you have a vacation on the beach. Pair it with any item on your closets like jeans and sneakers to make it more trendy enough.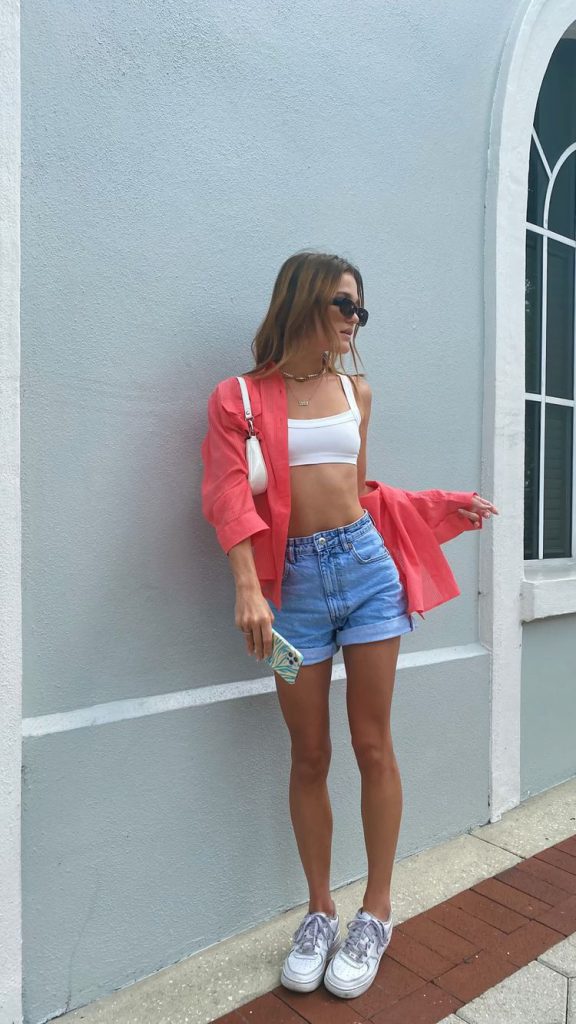 Make a bikini top underneath your long sleeve shirt and then have on denim shorts in the bottom style would give you a chic outfit idea in summer. Place on sneakers or trainer shoes and a mini handbag for finalizing your fashion.
Off Shoulder Outfit Style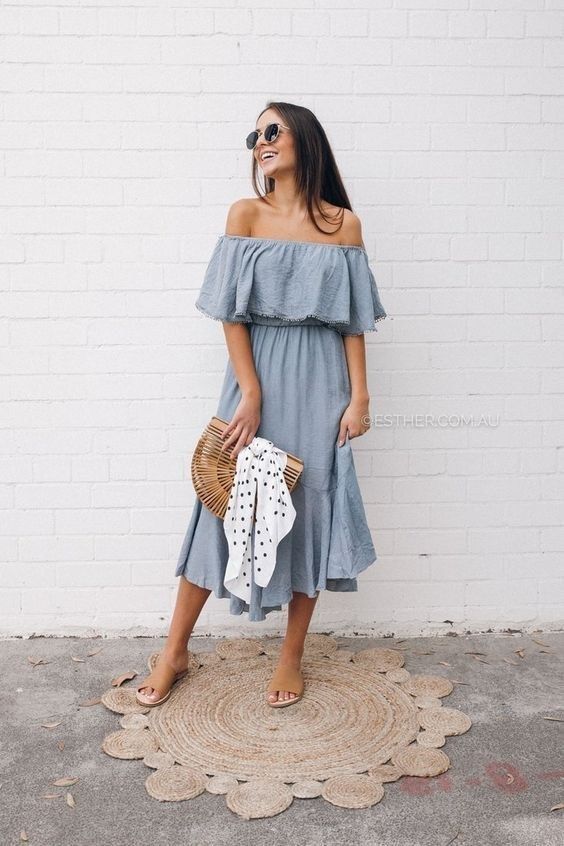 Off-shoulder style is an outfit to bring out the elegance in your ensembles. You that have beautiful shoulders can wear this kind of outfit to expose the best part of your body. You can wear an off-shoulder maxi dress to present a romantic and sweet accent in your outfit idea during summer.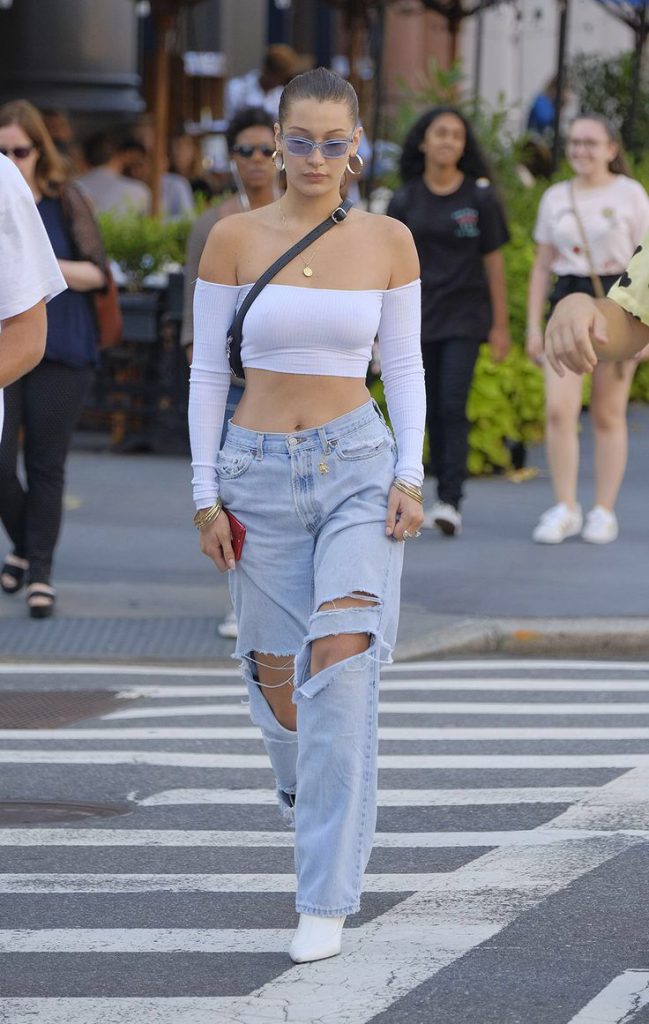 Besides giving sweetness and elegance, the off-shoulder style also could deliver a sexy and cool-girl fashion. Having an off-shoulder long sleeve crop top that's mixing up with ripped jeans could image a strong girl without losing the feminine aura.
Casual Summer Outfit Ideas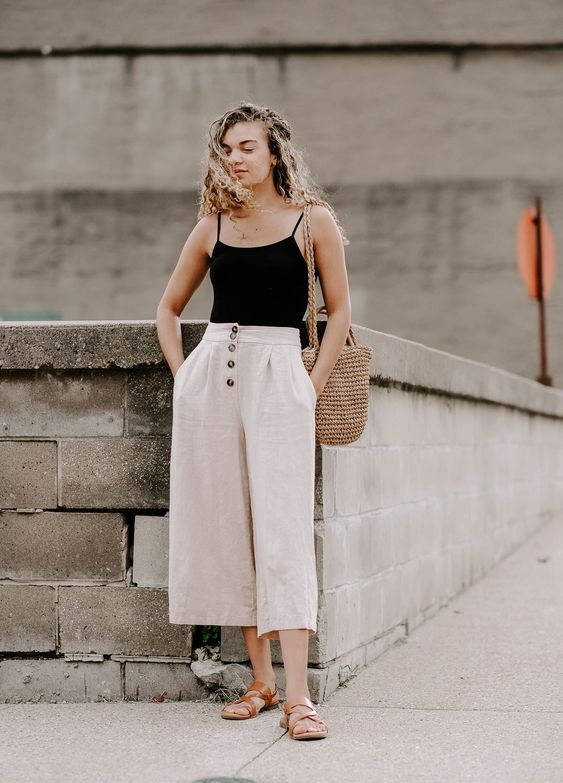 The best casual summer outfit for women that you can try to apply in your daily style is tucking a tank top to your culotte pants. This is the modest outfit that's suitable to wear for walking around in the city. Just make sure you pair it with sandals to feel comfortable enough.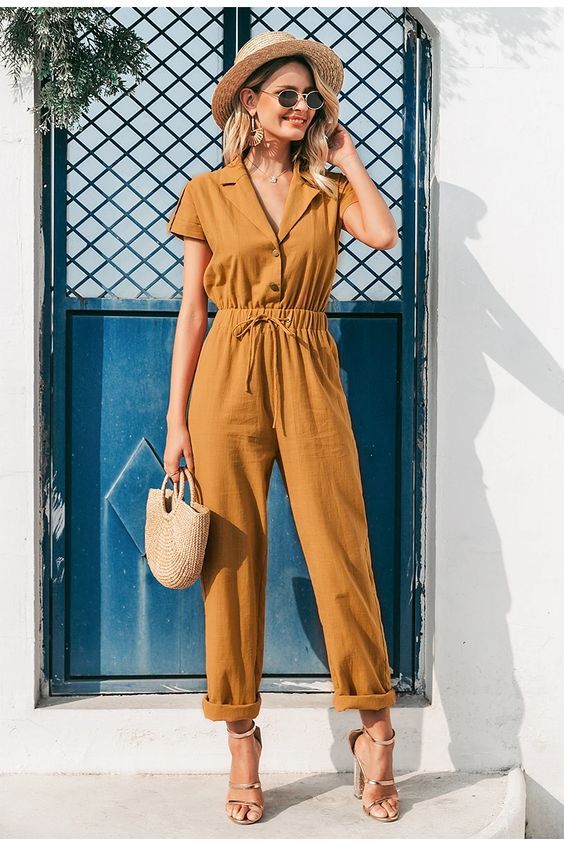 Jumpsuit also could be a casual outfit style. When you wear it with heels, straw hats, and a rattan bag, it honestly would present the best summer outfit for women to wear on holiday. This style would make you have a photogenic fashion on Instagram.
Blossom in Floral Attire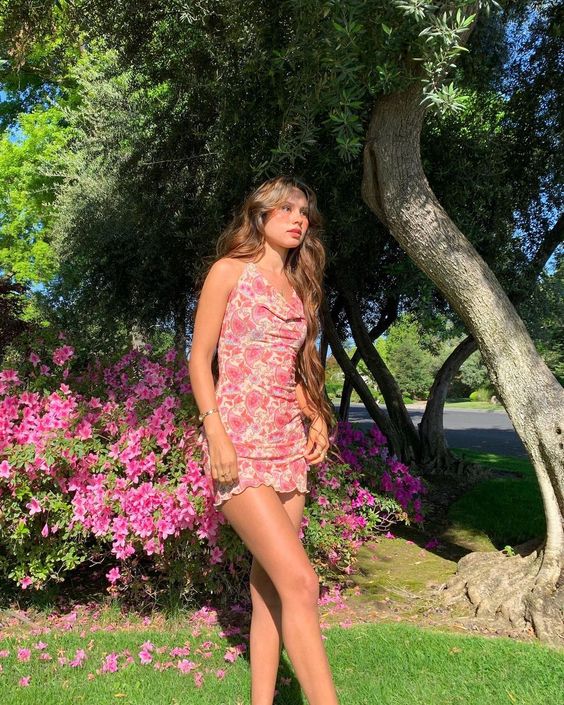 Flower still blooms during summer and you can draw the look into your outfit style by having a floral pattern in it. Choose a red floral mini dress and match it with your favorite heels for casual outfit ideas in summer. This is simple but would make you look beautiful enough.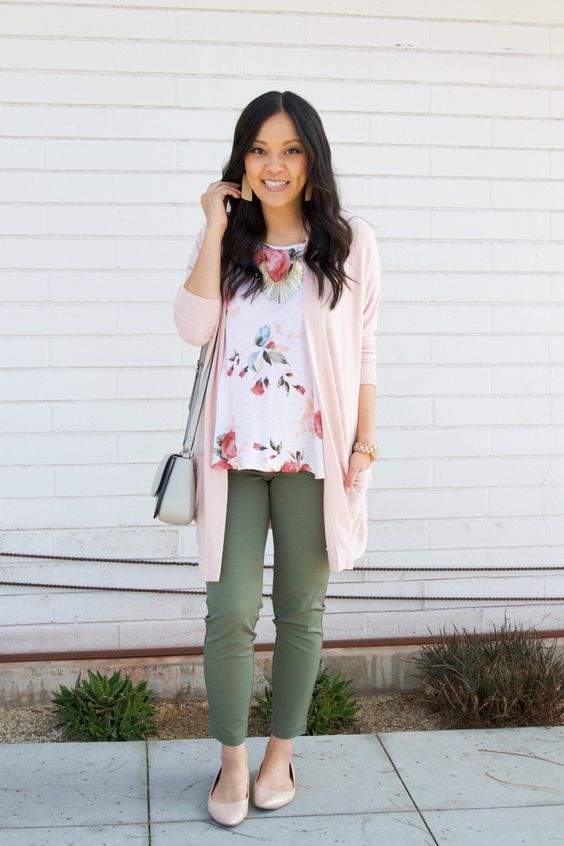 You could also choose a little floral pattern with pastel shades into your outfit ideas. This helps you to have a pretty and chic style in your outfit ideas. Match your floral blouse with a pink pastel cardigan and green olive skinny pants. For the footwear, you can choose pink flat shoes, and don't forget to add accessories like simple jewelry and a gray sling bag to complete your summer style.
Beach Outfit Style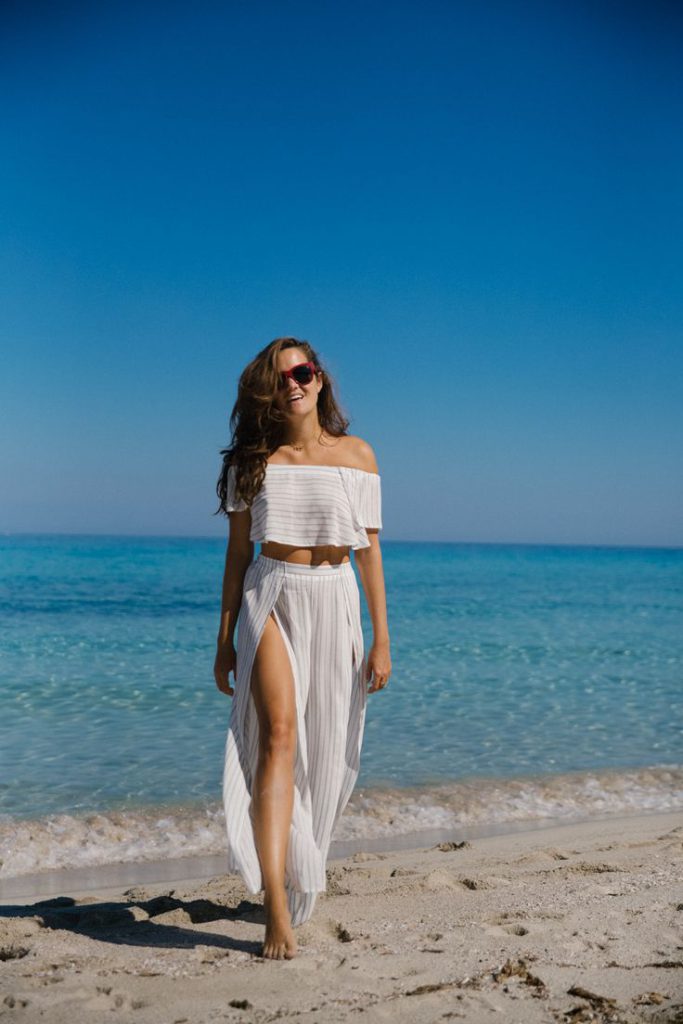 Summer is the best time to have a vacation on the beach. For this, you need to get the best outfit that can stand up to your appearance. There are some chic and casual summer outfit ideas to help you become fashionable on the beach. For example, there are some one-piece lace outfits that contain an off-shoulder cropped top and a long maxi slit skirt. Choose white as the basic color and perfect the outlook with sunglasses.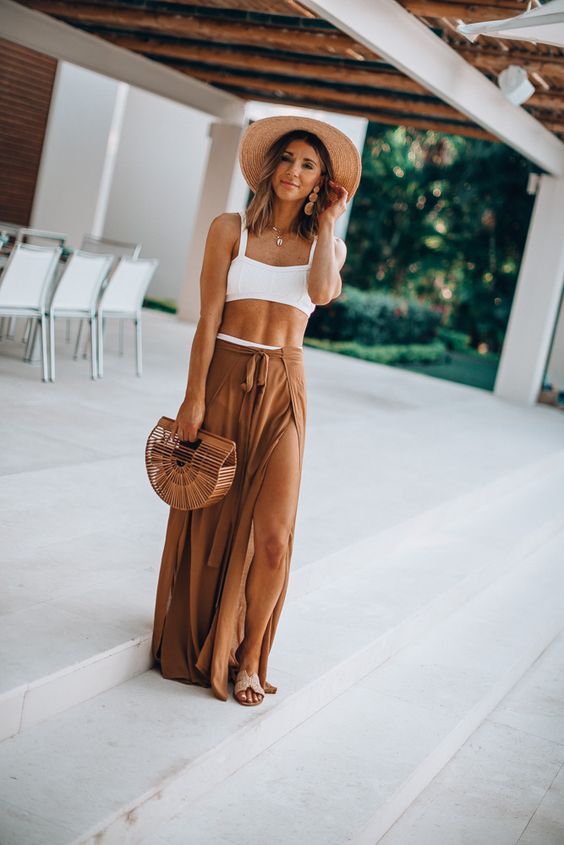 When you want to walk along the beach, you can try to wear something simple like bikini tops and a long maxi slit skirt. Have a little accessory such as simple jewelry and a rattan bag. Make it more fashionable with a straw hat and beach sandals.
Vintage in Summertime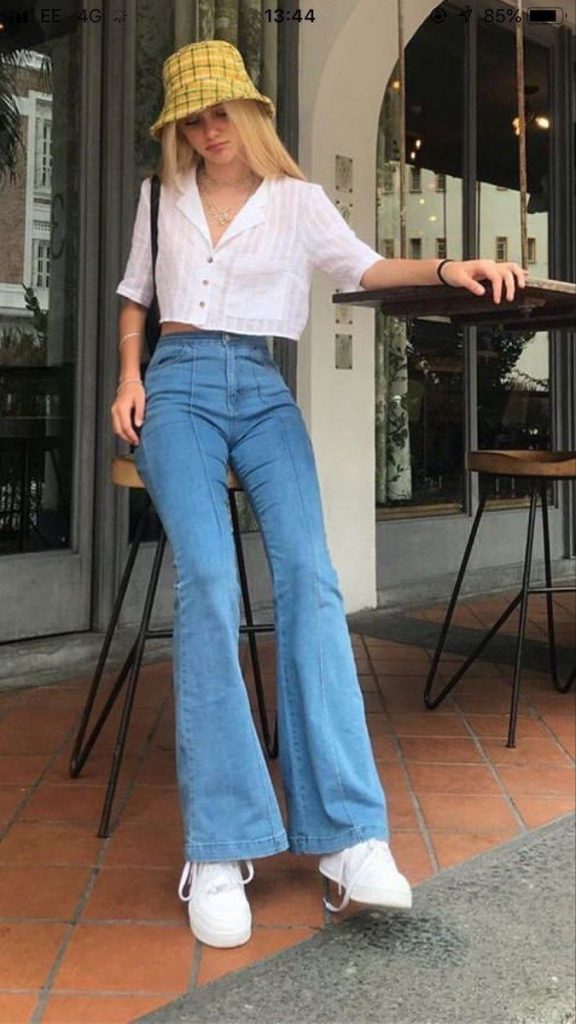 Vintage and retro designs are timeless fashion styles. You can adapt it as one of the chic and casual outfit ideas in summer. If you match up a cropped top shirt with boot-cut jeans, you will get a 90's look in your attire. Trainer shoes and bucket hats would perfect all your performance.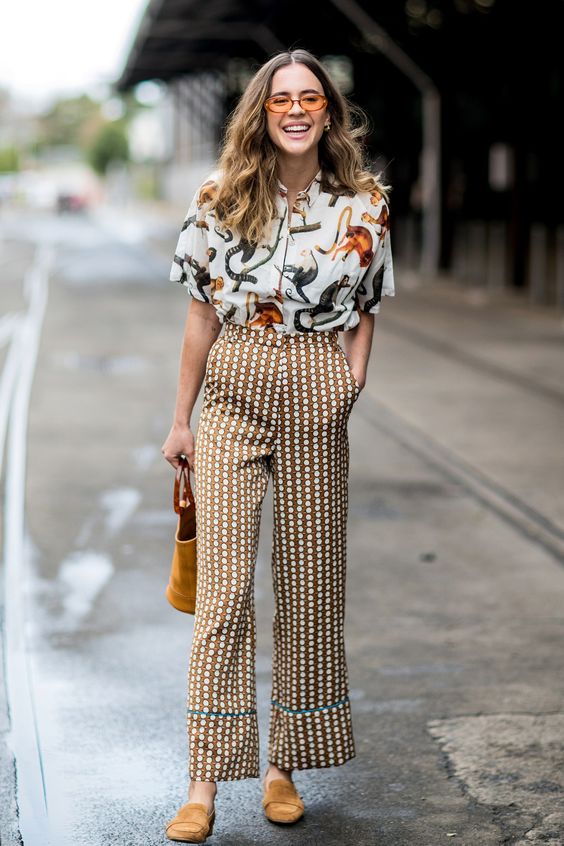 You can also bring a retro vision by having a printed shirt that's tucking in your polka dot straight pant. Choose palette colors like brown and broken white in your outfit ideas. Complete the outfit with a suede loafer and bucket bags.
Best Plus Size Summer Outfits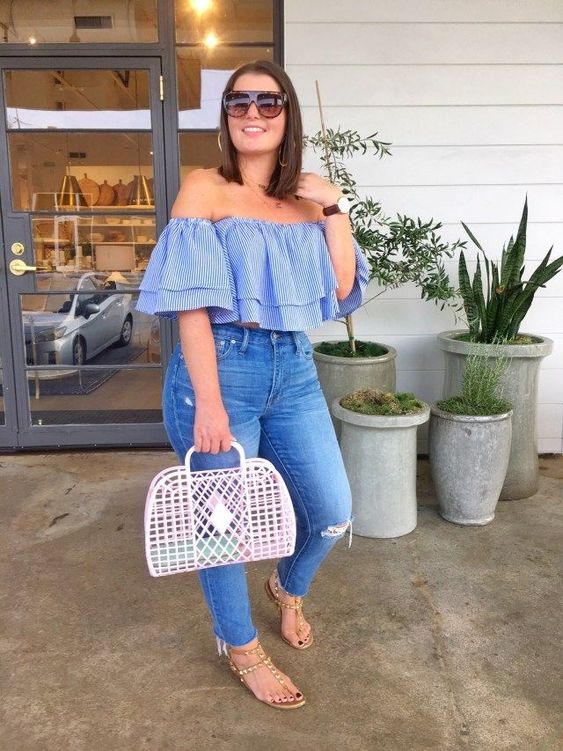 If you have a plus-size body, you can still be fashionable enough during summer with some chic and casual outfit ideas. For example, you can wear an off-shoulder top to emphasize your neck and upper body. Then wear blue jeans and a strappy sandal for the bottom outfits.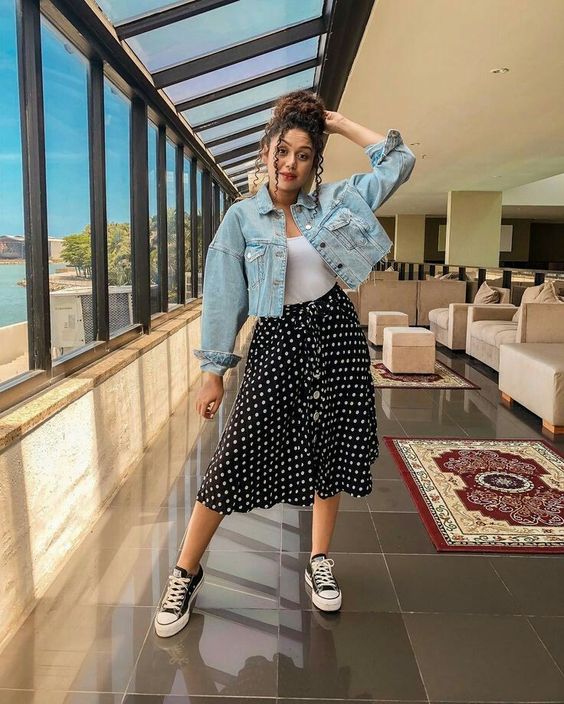 Have a layered outfit for a plus-size body, why not. If you want to have a fashionable and cozy outfit during summer for chubby girls, try to have a tank top, denim jackets, and a black midi skirt as your outfit ideas. Pair with sneakers to get the best outfit in summer.
Best Layered Outfits During Summer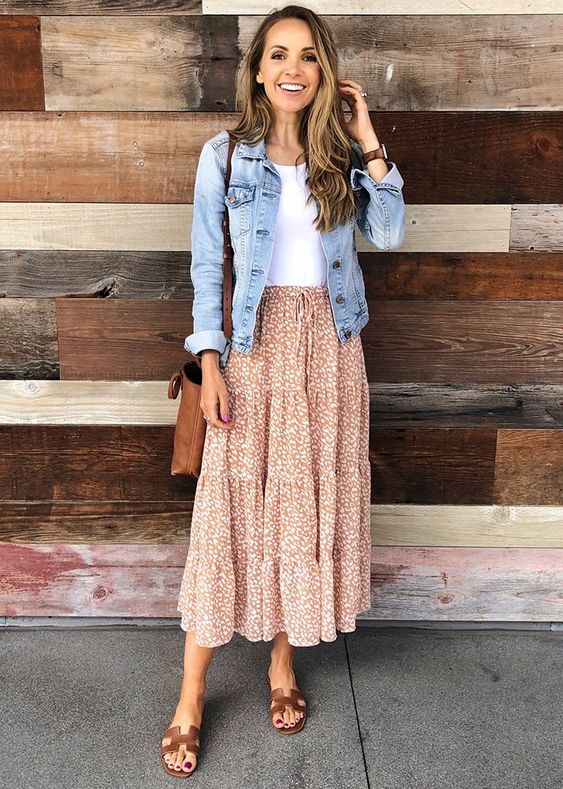 Get the layered style in summer, that's completely not the wrong style as long as you find the best combo for this. You can try to have a denim jacket as the outwear and then combine it with a tank top and gypsy midi skirt. Pick sandals as your favorite footwear and then bring a sling bag to complete your overlook.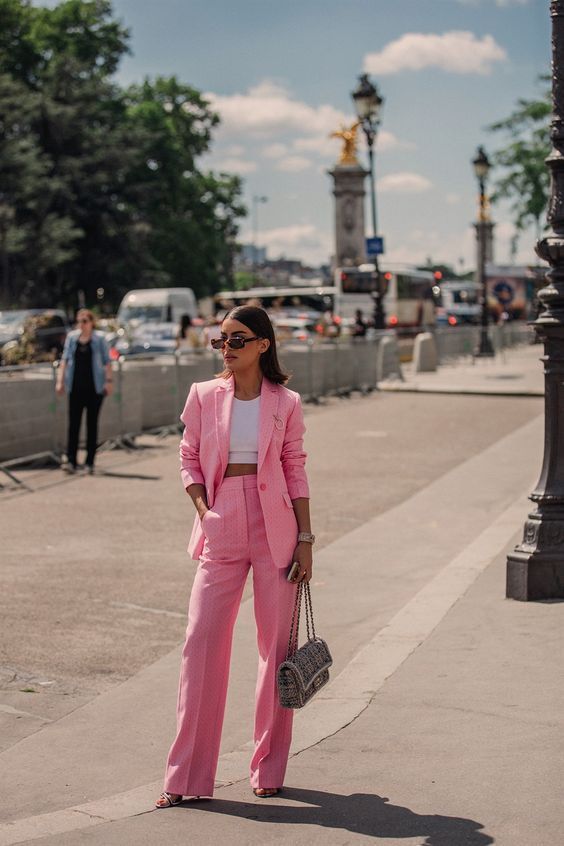 Blazer could also be the best summer outfit idea to wear on formal occasions. You can have this blazer with trousers and a sleeveless cropped top. Finished all the styles with handbag and heels and you will get a fashionable outfit for meeting with clients.
Pretty in Pastel Style
Pastel outfit ideas never disappoint you to get cute and chic outfit ideas during summer. Pastel palettes give a sweet and romantic vibe to your style. Take on cropped broken yellow tops and violet shorts in your outfit design. Complete your pastel summer outfit with lilac sandals and a violet tote bag.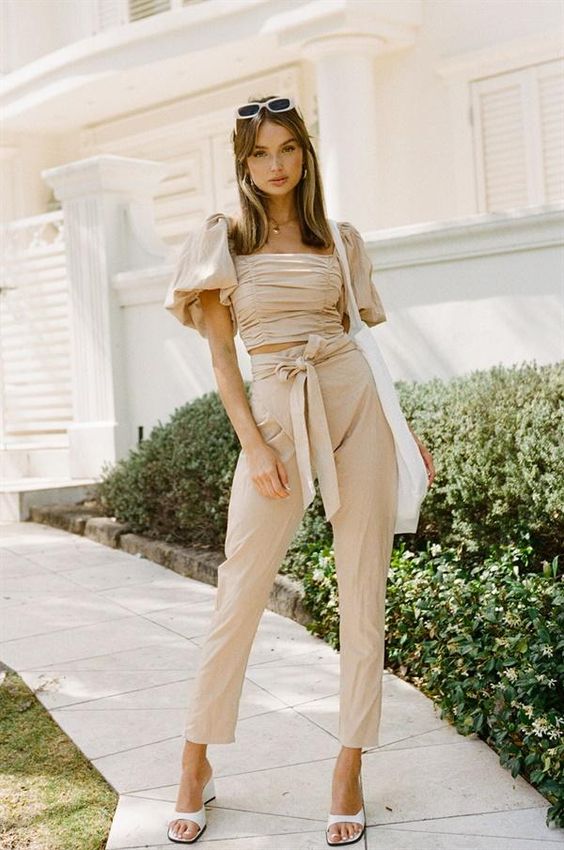 Pastel in monochrome neutral colors like cream is also the best women's outfit idea for summer. You can match up your colors shades from head to toe like choosing beige balloon sleeve tops and beige pegged pants. As for the whole outfit style, you can prefer white wedges, white tote bags, and also white sunglasses to have a little different shade but still bring monochromatic in your outfit theme. Don't forget to give a piece of a simple gold necklace as an accessory.