Korean is popular with their fashion, makeup, music, and drama. A lot of people make Korean actresses become their role models. And Korean makeup has been trend makeup for a few years. Because Korean makeup has a technic that could make your face look flawless and younger.
This Korean makeup looks natural and simple but they're using a lot of makeup and technic to get this look. But don't worry the result will not destroy your effort and the technic is not hard as you think. So if you want to recreate Korean makeup, let us get to know more about Korean Makeup Looks.
1. Skincare is the Key to Make Your Skin Look Health and Glow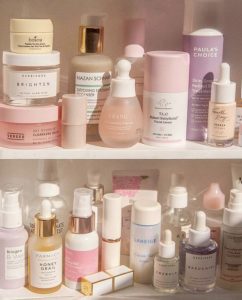 Many of you don't care about skincare, but Korean people never skip doing their skincare before they sleep even before they do makeup. Because skincare is a key to making skin look healthy and glow. With healthy and glow skin you may look younger and it can make your makeup not cakey.
Here are some tips for you! Before using makeup, I recommend you to wear a sheet mask first then followed by using moisturizer. And don't forget to use sunscreen to protect your skin from sunlight during the day.
2. Don't Forget About the Primer!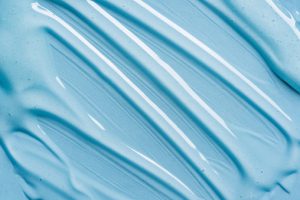 Primer is the second key to getting flawless makeup! choose primer based on your skin problem. And to even your color skin, you can use a color corrector before using foundation.
3. BB Cushion or CC Cushion to Get Natural Look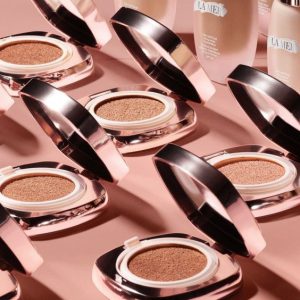 Korean Makeup is not only oriented on Natural makeup but also oriented on healthy and glowing skin. That's why they create BB cushions and CC cushions to make it look more natural because the texture is more fluid than foundation and feel light on the skin.
If you don't have a lot of problems on your skin or just want to even your skin color, you can choose a cc cushion because it has light coverage. And if you have a lot of problems on skin like acne or blemish, you can choose bb cream because it has more coverage than cc cushion.
4. Concealer if You Need More Coverage
Besides wearing a double layer of bb cushion, you can use concealer to get more coverage. You can choose a concealer with high coverage to cover your acne or blemishes.
5. Less Powder to Maintain Your Dewy Skin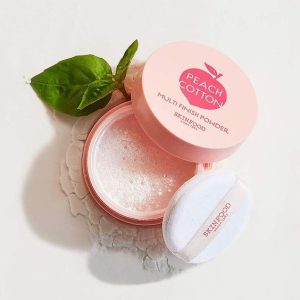 To maintain your dewy skin, you can skip the powder. But if you think you need powder, you still can wear it by using less powder. Don't use your sponge to apply the powder! You should use a powder brush for it and tap it on the areas that have the potential to get oily and cakey.
6. Skip Contour and Bronzer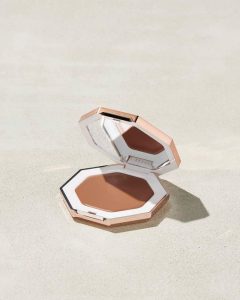 Korean makeup never uses contour and bronzer. But if you feel you need contour to make your face look slim, you can choose a light brown color bronzer for it. And add a contour on your nose to make it look sharp and pointed.
7. Blush Technic to Look Cute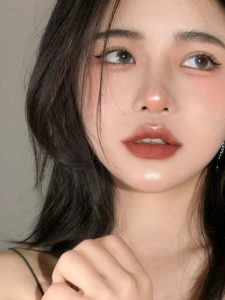 Technic blush on Korean makeup and American makeup is different. On Korean makeup, you should apply your blush under your eye and nose to give an innocent and cute look. Choose peach or pink color because Korean makeup avoids nude colors that could make your face look pale and old.
8. Soft Brows Color and Straight Shape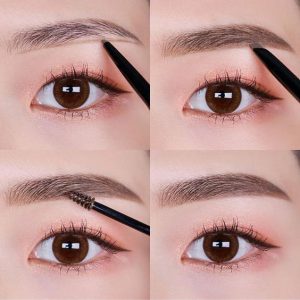 Korean makeup is identical with a straight shape and soft color. You can match the color of your brows with your hair color. Use pencil brows or if you want to look softer you can use eyeshadow to shape and fill in your brows. Then you can use brow mascara besides coloring your brows, it can fill your brows and make your brows hair stay in place.
9. Choose Pink or Peach Eyeshadow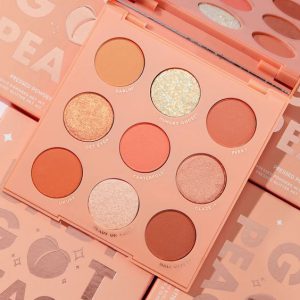 For the eyeshadow, you can choose a pink or peach color. And if you don't like both of those colors, you can choose an orange color. Make a gradation on your eyelid, like using a light color for the eyelid, then using a dark color on the outer corner of your eye. To make your eyes look pop, you can add glitter eyeshadow on your inner corner.
If you have small eyes, you can bring the eyeshadow on your lower eyelid to make your eyes look more big and deep. And this technic can give cute looks too!
10. Aegyo Sal to Make Your Face Look Younger

Finally, we arrive at the secret part to make your face look younger! Yes, Aegyo sal! This technic could make your face look younger. Besides that, this technic can bring a cute and innocent look. How to make aegyo sal?
To make aegyo sal you don't need much effort for it. You just have to use a light brown or brown color liner or eyeshadow and apply it under your eye. Add glitter eyeshadow to fill the under-eye.
11. Brown Eyeliner Can Make Your Eye Makeup Look Soft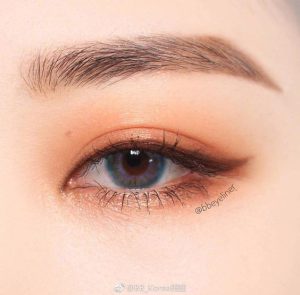 Because black eyeliner will make eye makeup look harsh, some Korean people choose brown color eyeliner over black eyeliner. Or if you want to look sharper you can use black eyeshadow to draw your eyeliner.
12. Using Natural False Lashes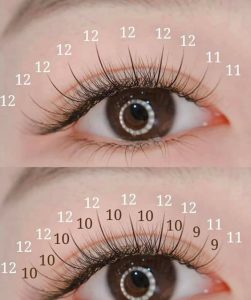 I recommend you to use mascara over false eyelashes. If you had long and thick lash using mascara is enough. But if your eyelashes are short and thin, you can use false lashes but you should choose very natural false lashes so it will look like your natural eyelash.
13. Ombre Lips to Get the Vibe of Korean Makeup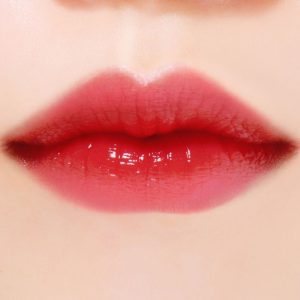 Besides identic on aegyo sal, Korean makeup is identic with ombre lips too! Because it can make your lips look thin so you will look cute. You can use lip cream with nude color for based then using lip cream or lip tint with a dark color on your inner lips. Avoids full lips technic because it can make you look sexy not cute!
14. Last but Not Least is Setting Spray!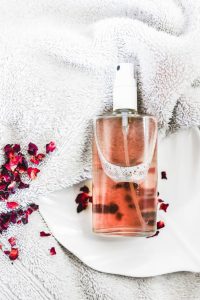 Last but not least don't forget to finish your makeup with setting spray! Because setting spray can your makeup stay all day long and not cakey. Choose setting spray with a dewy finish to give the glowing look. But if you have oily skin, you can use a setting spray with a matte finish. And done, your Korean makeup look is finished!
That's all about the tips on how to get Korean makeup look. Don't you think it's easy and interesting? If you want to look younger and cute, this Korean makeup is really suit for you! Don't forget to follow the tips above and you will succeed to get Korean makeup!