Makeup is something important for a girl. It can make us feel more confident. Even though many girls are born with a pretty perfect face but they still choose to wear makeup to level up their confidence. And makeup has a lot of types, like bold makeup, natural makeup, Korean makeup, and many more.
The trend of makeup is always changed by following the years. Now the trend makeup of 2022 is a clean makeup look. The clean makeup look is a makeup that featured a natural glow and healthy skin. This makeup looks using less makeup but can make your face more awake and look fresh.
Because many girls can't do their makeup or they feel weird about bold makeup, the clean makeup look is the right choice.  Because it's easy to get and look natural on your face. In this time, I will tell you how to get the clean makeup look in easy ways.
What You Should Do to Get Clean Makeup Looks
1. Use Primer to Prep Your Skin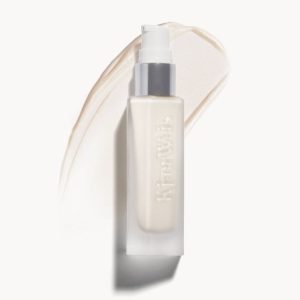 A good canvas is a key to getting flawless makeup, except to prep your skin primer can protect your skin from makeup. Here are some tips to choose a primer. If you have big pores, you can choose a primer with a silicone base to minimize your pores. And if you have dry skin, you can choose primer with oil or gel base to moisture your skin.
2. Choose Light Coverage Foundation with Dewy Finish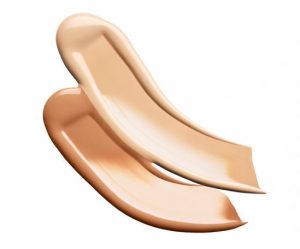 Because the clean makeup featured a natural finish and healthy glow skin, you should choose a foundation with a dewy finish and light coverage. And if you got any scars or blemishes on your skin you can choose a medium coverage foundation to cover it but still choose a dewy finish foundation.
3. Wear Concealer to Get More Coverage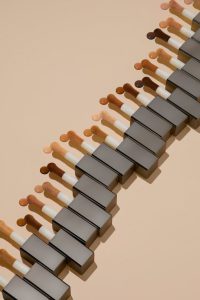 Some people don't like using foundation because it feels heavy on the skin, but the clean makeup look oriented clean and healthy skin. You can choose concealer to get light feels on the skin. Because you're not using foundation you should choose a concealer with high coverage. Just use concealer on your undereye and blemish.
4. Powder to Make Your Makeup Stay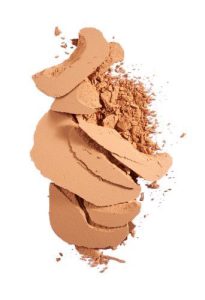 Because its oriented dewy finish look doesn't mean you forget to wear a powder. The powder can make your makeup stay and not cakey. You can choose translucent powder to get a natural finish. And to maintain your dewy skin use less powder and apply it using a powder brush.
5. Bronzer Can Give Dimension on Your Face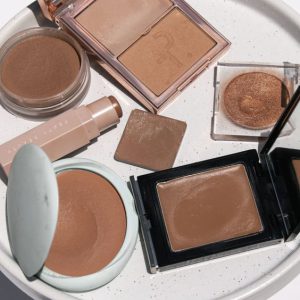 Wear a foundation or concealer could make your dimension's face lose. To bring back your face dimension, you can use a bronzer. If you had light skin you can choose a light brown color to bronze your face and if you had dark skin you can choose dark brown to bronze your face. Use bronzer on your cheekbone, hairline, and nose.
6. Light Blush On Can Make Your Face Look Fresh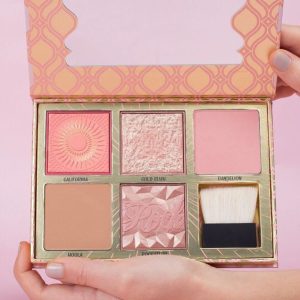 Natural makeup doesn't mean you skip the blush, because blush can make your face look fresh. You can choose peach or mauve color blush to make natural blush on your face. Use light blush on your apple cheek using a blush brush.
7. Bushy Brows to Get Natural Brows.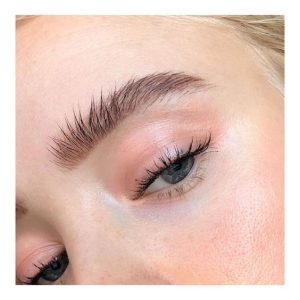 Clean makeup is popular with natural makeup or no makeup looks. So natural brows are key to making your makeup look natural. For this makeup, you can choose bushy brows. If you think getting bushy brows is hard, you should throw that mindset! Because to get bushy brows it's so easy.
To make bushy brows you can use brow mascara or dry mascara then apply it on your brows hair then bring it to the up. And you can fill the space using the brow pencil. Match your brow pencil color with your hair to get a natural look.
8. Brown Color for the Eyeshadow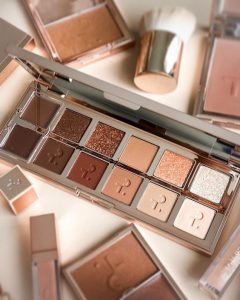 Choose the neutral color for the eyeshadow, you can use the brown color. Use light brown color eyeshadow on your crease, use dark brown color on your outer corner and lower lid, then use glitter eyeshadow on your inner corner of the eye to make your eyes awake. If you want to make it simple, choose light brown color all over your lid.
9. Mascara to Make Your Eyes Awake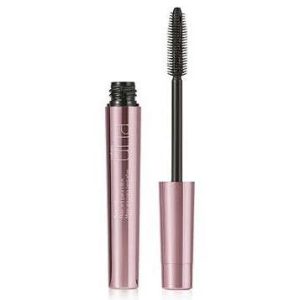 To make your lashes look long and thick you can use mascara. Choose a mascara that has a long and volume effect. Before you apply mascara on your lash, curl your lashes first using an eyelash curler. Then you can apply mascara to your upper lash and your lower lash. Here's a tip to make your lash stay curl, you can use a hairdryer to your eyelash curler and wait for a second then you can use it.
10. Give an Illusion Eyeliner Using Dark Brown Eyeshadow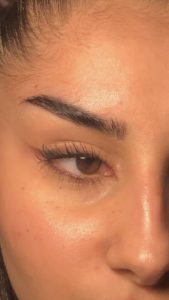 If you want to use eyeliner to make your eyes look sharp, you can use dark brown eyeshadow as your eyeliner. Because with eyeshadow your eye makeup will look natural or if you had big eyes you can skip this part.
11. Nude Lipstick for Your Lips!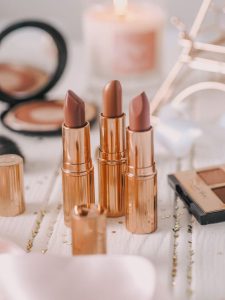 If you had pale lips and can't skip the lipstick, nude lipstick is a great choice to give the natural look. You can choose nude pink or brown color lipstick. For you who have dark lips, you can use concealer as your base then you can apply the lipstick. But if you have pink lips, you can skip this part to make it look more natural.
12. Lipgloss to Give Natural and Healthy Lips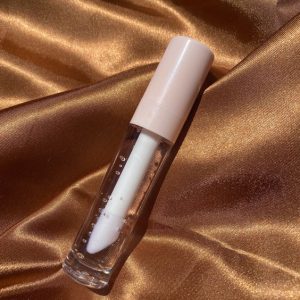 For those who have pink lips or don't like to use lipstick, you can use lipgloss. Besides giving natural look, lipgloss can make your lips look healthy. You can use clear lipgloss if you have pink lips or you want to look more natural. But if you feel clear gloss makes you look pale, you can choose color gloss.
13. Make Your Makeup Long Lasting with Setting Spray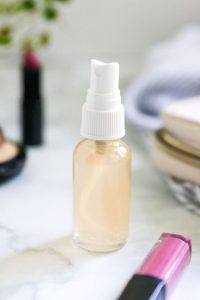 The last part to make your makeup stay all day and long lasting is setting spray! Use setting spray based on your skin type. But for this makeup, you can choose a setting spray with a dewy finish to give natural and healthy skin.
So, isn't it easy to get clean makeup look? You don't need much effort to get this look because it's oriented on natural looks and healthy skin and uses less makeup. If you have dry skin, I recommend you to wear skincare which can moisture your skin before using makeup.
This clean makeup look can be as your daily makeup if you want. By following the tips above you will succeed to get this clean makeup look!