Some people do not have enough courage to get out of their safe place, including on their fashion. But if you want to know, fashion is something never gonna die. It's just having a revolution from time to time. Lack of you doesn't know about the types of fashion style because you prefer to choose a simple style with nude color.
Sometimes using nude color make you look bored although it's a safe color to use. I know, you will think using neon or bright color is too tacky. But if you know how to mix it using neon or bright color is gonna make you look wonderful. For someone who uses 2 or 3  bold and contradictory colors in one outfit is called color block fashion.
Although the color block is like old fashion it's still as trend fashion in 2022. You can use this style for work, street walks, hangouts, photoshoots, and any occasion. Isn't color block style make you interested? Here are some tips for you who want to try this fashion style to get attractive and playful looks.
Easy Tips to Get Playful Looks with Color Blocking
Mix Red and Pink Colors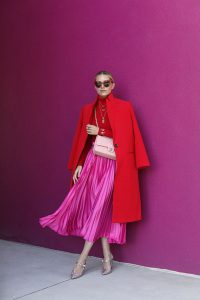 Red and pink are impossible to combine? You're wrong! These two combined colors will make you look elegant and brave but still give you the cute side. As you know red color can give brave and elegant looks and the pink color can give you feminine and cute looks.
For you who are still afraid of this color blocking, you can give the touch of silver or white color to give the neutral look and not too eye catching. You can use silver or white colors on your shoes, accessories, or your bag.
Using Two Tone Clothes
Two tones clothes are in trend lately, many people think this style will make you look nerd. As you can see from the picture, it will give you cute looks because the design of this style is different from the usual.
Mix it with sneakers and a shoulder bag or waist bag to give you chic and cute style. match the colors with the tone of your top or pants. And voila! you will get cute and chic style at the same time.
Color Blocking with Neon Color
Who's still afraid of wearing neon colors? Not everyone dares to wear neon colors because they are afraid to look eye catchy. Although neon colors make you look eye catchy and tacky it will make you look elegant and cheerful.
Because this is a neon color, I recommend you just mix two colors to keep it in tune.  It will make you look too eye catching and tacky if you combine 3 or more colors. Like you can mix neon pink and neon green, because both of these colors are matched together.
Pattern Clothes Will Make You Attractive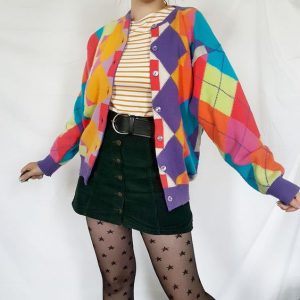 To make your outfit looks attractive, you can choose pattern clothes. In color block fashion you not just block the color, but you can block the pattern too! Look at the combination from the picture above, you can mix stripe pattern with rectangular pattern in one outfit. With the right color combination, it will make you look attractive.
Because the inner top and the outer top use bright colors and have different patterns. You can choose black, white, or another neutral color for the skirt or pants to make your outfit not too eye catchy. Add some stocking with a soft pattern to make it look chicer.
Looks Fabolous with Layering Your Clothes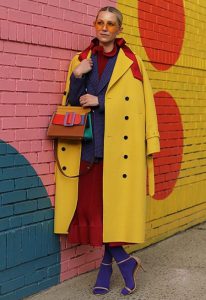 This is a trick for you who have a thin body! Yes, layering your clothes will give an illusion to your body thicker. Don't be afraid to layer your clothes use the bright color because if you can choose the right combination of colors it will make you look fabulous.
So here's the tip for layering your outfit, for the top you can use a shirt or hoodie and layer it with a blazer and coat. And for giving the illusion to your small feet you can choose a long or mini skirt then use a stocking or legging. Use boots to get chic looks or to make it simple you can choose heels or sneakers if you want.
Don't Miss the Sock to Support Your Color Block Outfit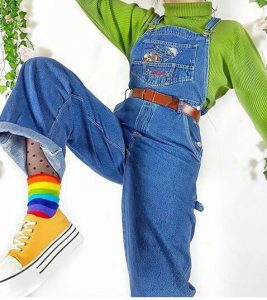 Sometimes you feel something miss if wearing shoes without socks. Even some people can't use shoes without socks. Except to protect your toe and make you comfortable, socks can make you look more fashionable.
But wearing white or black colors of socks is boring, you need something different for this color block outfit. You can choose a bright color or even rainbow colors to support your color block style. You can match your color of socks with your outfit.
Shoes Can Also Support Color Block Style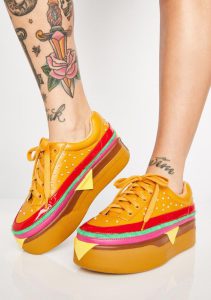 Fashion is not just clothes, even shoes are a part of fashion. You can use some unique shape shoes or use shoes of bright color to support your color block outfit. If you want to look elegant you can choose boots for this style. And you can wear high heels to make your outfit more simple.
Look Chicer with Glasses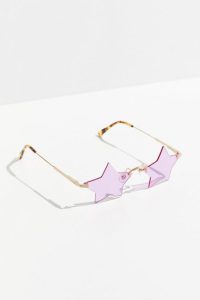 Black sunglasses? It will ruin your color block outfit! Now, sunglasses are not just black, it has many variative color and variative shape. Like the picture above, you can wear pink sunglasses with star shape to look cheerful and unique. Or you can choose some unique shape of frame and color for supporting your style!
Those are some tips to get your color block fashion outfit! It looks hard but in fact, it's so easy to get a color block outfit by paying attention to color combination, this outfit will give you playful and attractive looks.
So throw your mind if you think this color block outfit will give you a tacky look. Get out from your nude outfit, because color block outfits can be used daily. By following the tips above, your confidence will increase!