Approaching valentine's day, do you already have a mate to spend this special day with? Or did someone ask you for a date on this day? Okay, don't panic girls! All you need to do is prepare it from far away to get the maximum look. Go, find out the outfit that can make you look pretty, take care of your skin, and lastly consider the makeup look.
I know it's gonna be hard, especially if you are a perfectionist person. Therefore, we want to help you by giving you a tutorial makeup about light and peach makeup that is suitable for valentine's day! You're gonna love this one because it will be perfect to wear anywhere and anytime. Furthermore, we also give you some tips to get flawless makeup even if you wear it all day long.
Sounds difficult? Don't judge before you know step by-step on achieving this makeup! It's very obvious we want to help, and of course, we give you a tutorial that can be followed by people who are still beginner makeup. Feels excited, already? So, let's get into the topic!
Step by Step to Get Light and Peach Makeup
Face Mask to Lift Dead Skin Cells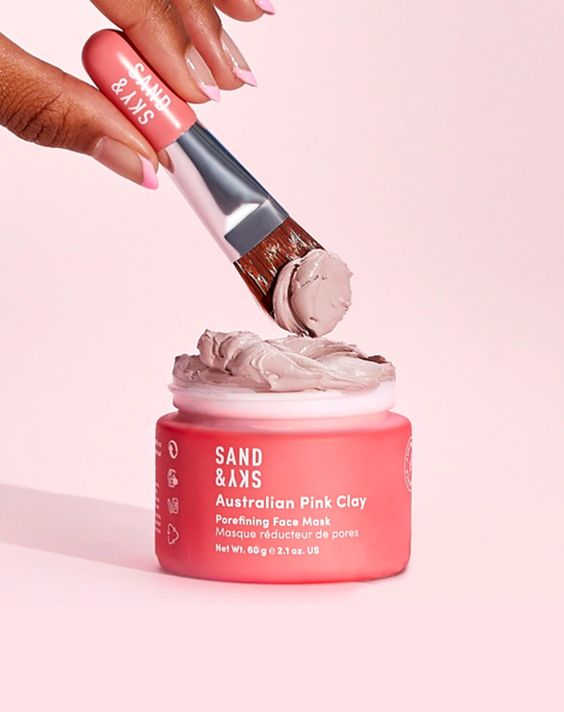 A lack of people wants to do this step because it's too complicated and takes a lot of time. But, if you want to get the maximal makeup, you have to use a face mask as the first step of doing your makeup. This gonna help you to lift dead skin cells which is good for skincare absorption that can prevent patchy makeup. Furthermore, this step also makes your skin look brighter and soft.
Because there is a lot of type of mask, you can choose by adjusting to your skin type. Or maybe you can choose the wash-off mask or a sheet mask that is suitable for all skin. So, have you decided which mask you want to use?
Moist Your Lips Using Lip Mask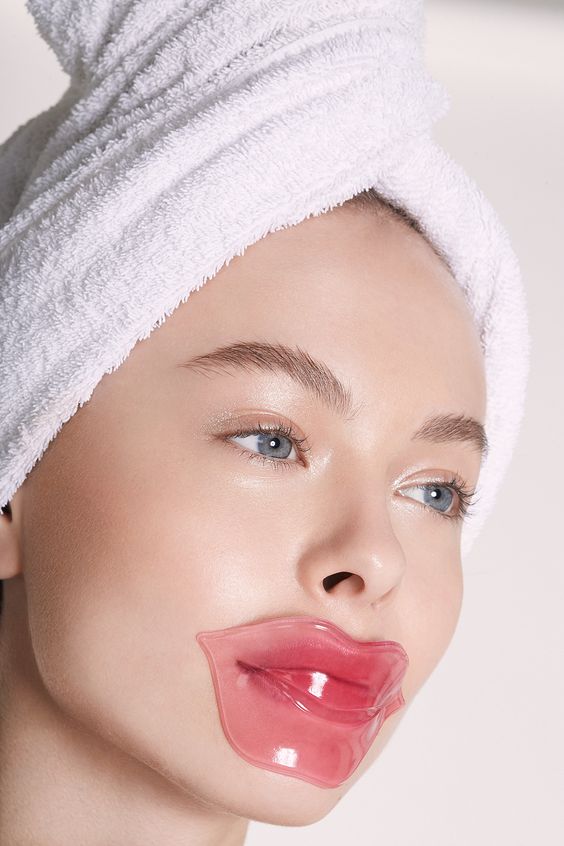 Certainly, lips are one of the centers of attention. You need to make sure that point is perfect by paying attention to the moisture and smoothness. If it is dry and patchy, you have to use a product that can help you to fix it. Besides wearing a lip balm, you can use a lip mask too. Usually, lip masks are shaped like sheet masks. And of course, it contains a serum that great for your lip health. Apply this mask for 10-15 minutes, then you can continue wearing a lip balm.
Wear Skincare
The step that we won't skip or leave is skincare. Maybe you can skip the previous step, but for this step, you have to do it! We will never bore to tell you that skincare can help to avoid greasy or cracky makeup. By having moist skin, the product of your makeup will stick and absorb maximally.
Choose skincare based on your skin needs, and avoid using a lot of products because it will allow your makeup to melt easily. After doing your skincare, you can wait while patting your face to help it absorb quickly.
Make Your Eyes Prettier with Contact Lenses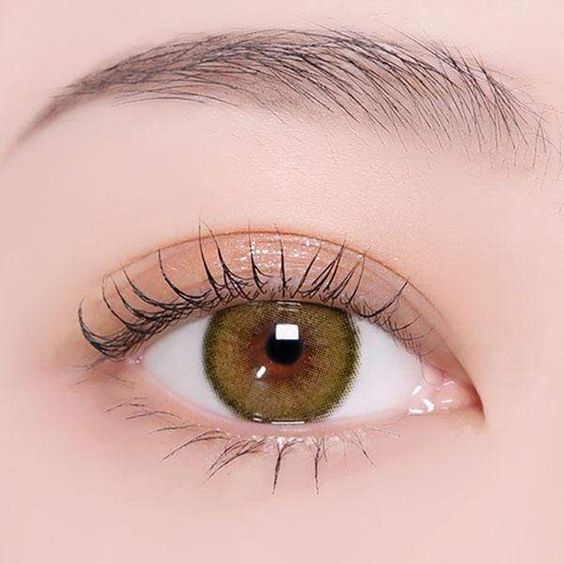 Have myopic eyes, small eyes, or want to make your eyes prettier? Contact lenses gonna be the solution for those who have trouble with it. Sometimes, wearing glasses can create a nerd look, and I think you should leave that vibes for this valentine. Furthermore, contact lenses can help you get a beautiful eye shape. Maybe you have to pick a natural color lens to prevent the tacky look like a brown or dark grey color.
Primer Before Starting the Makeup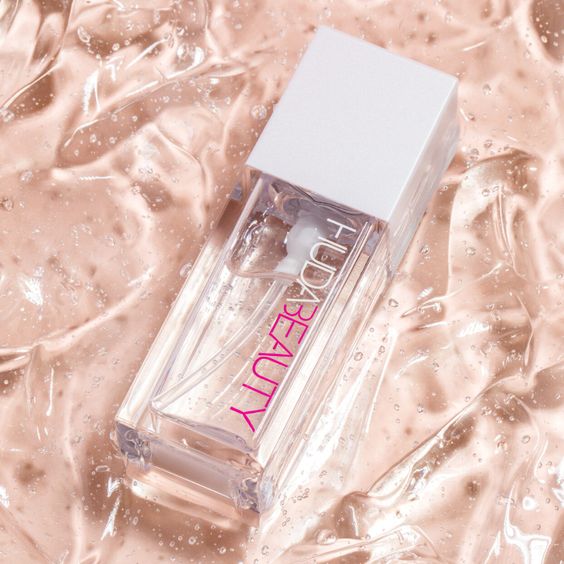 Wearing primer before applying foundation gonna make your makeup to another level! Because primer has the function to fix the problem on your skin such as big pores, redness, dull skin, and many more. Therefore, the primer has a lot of types that you have to choose it based on your needs.
Then, apply the product to the area that has a problem and for those who have oily skin, don't forget to apply it on the T-zone area too. Believe me, when you wear primer, you will get flawless finish makeup that stays all day.
Even Out Skin Tone with Foundation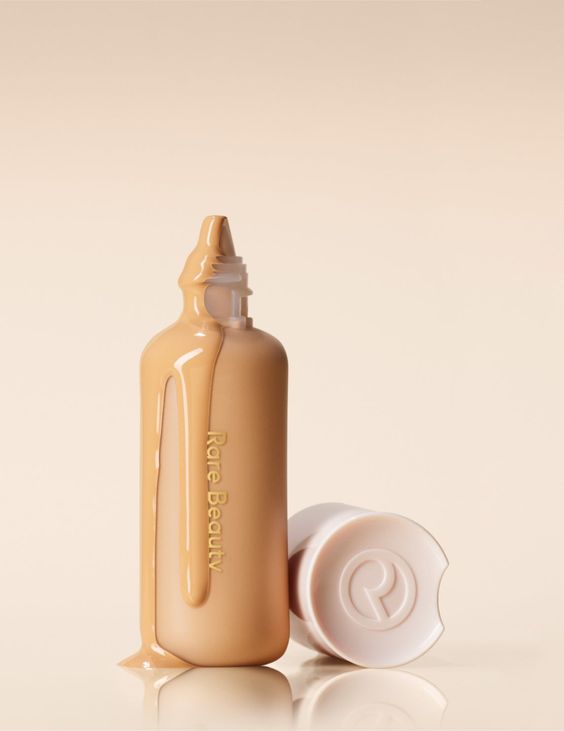 Feeling worried and insecure about having uneven skin? That's why the foundation is created! Yes, this product has the function to even out your skin. As the purpose of this topic, we will suggest you wear a light coverage foundation to give a lightweight feel and prevent cracky makeup.
Then, ensure you wear the shade of the foundation that same as your skin tone. After it, you can move on to apply it evenly. Pour the foundation onto your hands and use your fingers to apply it on your face. Furthermore, blend it with a wet sponge or a foundation brush.
Use Concealer to Get Extra Coverage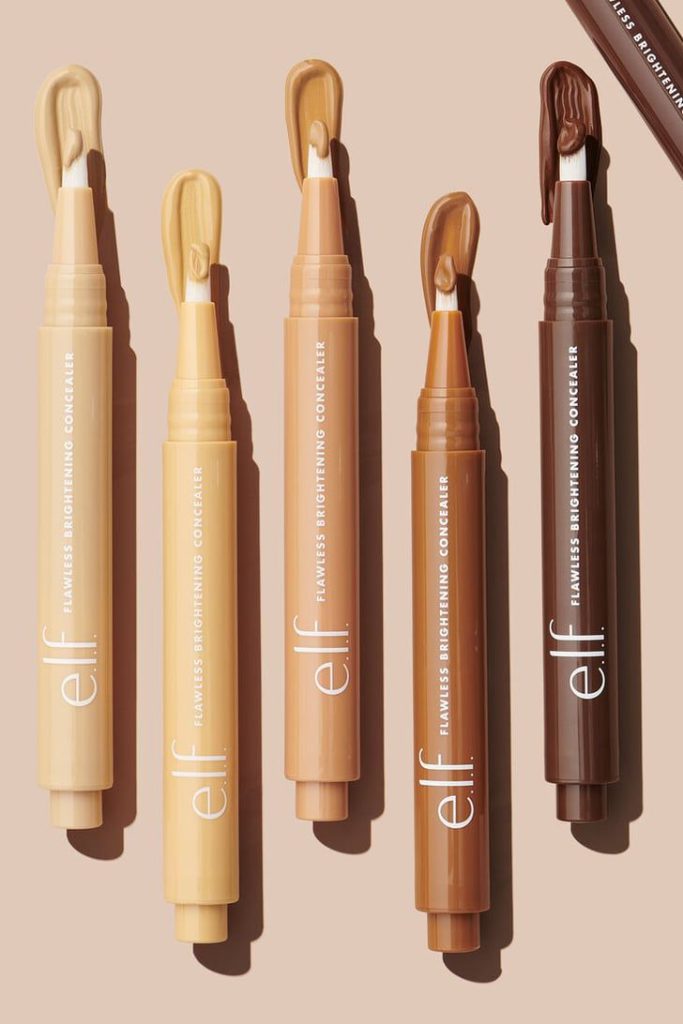 Because we wear a light coverage foundation, of course, it can't cover the imperfection on your skin perfectly. So, you need a product that can give extra coverage like a concealer. The concealer has a thicker texture over the foundation that's why it can hide acne, dark spot, or dark circle. Remember, you only have to apply it to the area that has a problem or needs extra coverage. Lastly that you have to do is choose a shade that 1-2 tones lighter than your foundation shade or skin tone.
Shape Your Face with Cream Contour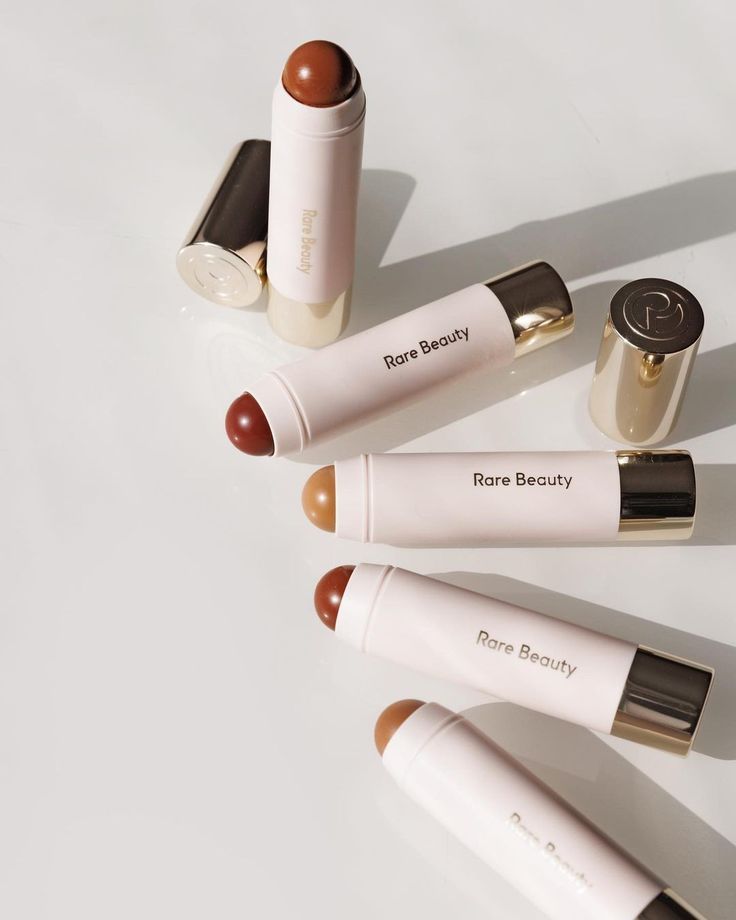 Shape your face or bring the dimension back by using a contour. For this makeup, you should use a cream contour that can give a natural finish. Or you can also use a bronzer if you want to make it more natural. After deciding between contour or bronzer, you can jump to apply the product. And yes, apply the contour by adjusting to your face shape. Generally, people apply the contour on their nose, jawline, and cheekbone. Blend until it looks merged with your skin and you get the perfect face shape!
Peach Cream Blush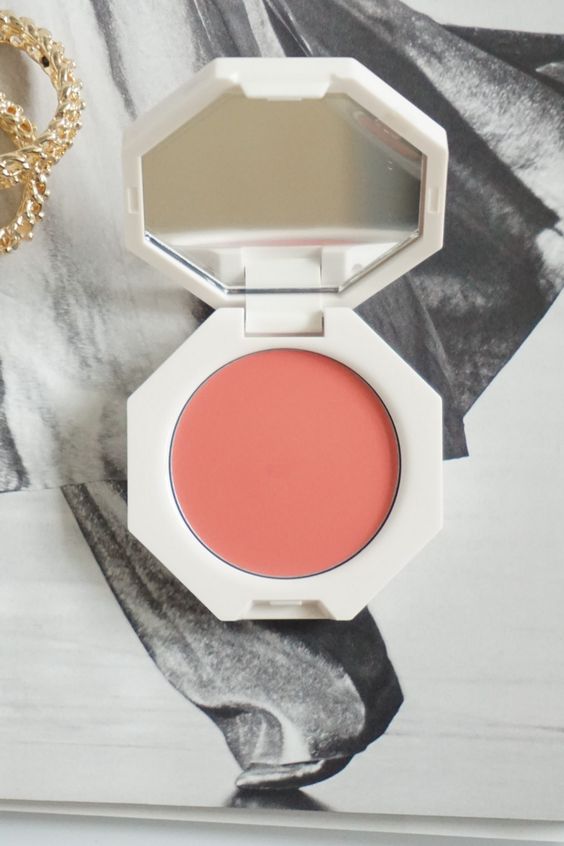 Well, turn to the step that we will never miss out on! What else if not a blush can make your makeup sweeter and prettier? Choose a cream blush to keep the natural look. Meanwhile, for the color, you have to adjust to the purpose of this makeup which is peach color. After knowing the type and color of the blush, go use it on the apple of your cheeks and nose to give an innocent look.
Powder Time!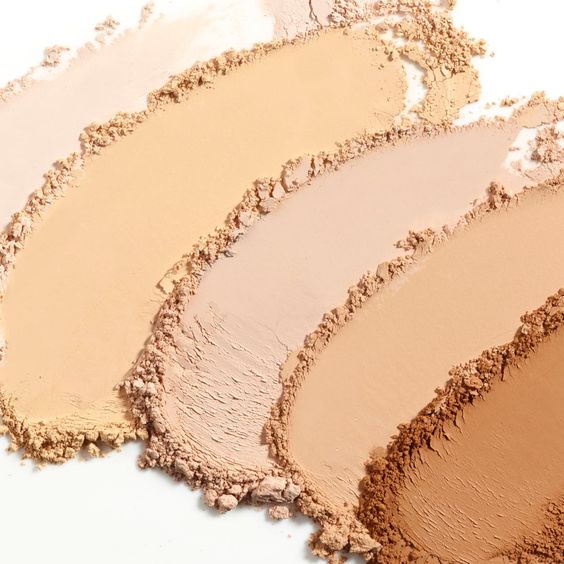 It's time for the powder steps! This is the most important step if you don't want your makeup not greasy or even crack in the middle of your date. Isn't it will feel very shameful if this problem happens? So, make sure you wear a powder. Choose a loose powder to get a light feel and can lock your makeup well because it has small particulars that can get into the pores. Furthermore, use less powder if your skin is dry. Meanwhile, oily skin people should do a baking technique to hold the oil on their face. So which is your skin type?
Draw Natural Brows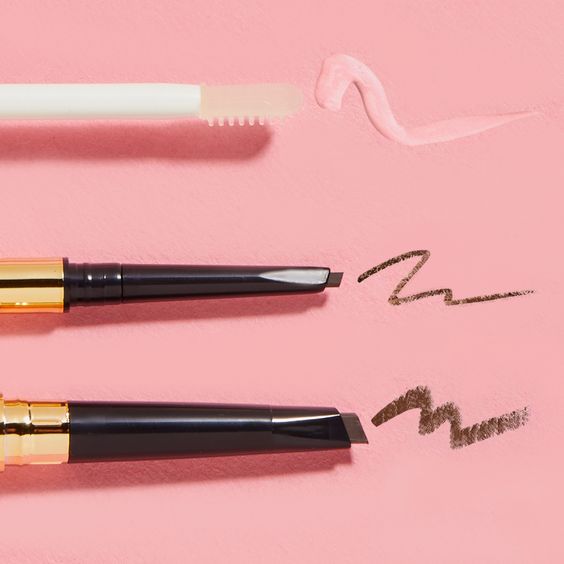 Eyebrows are the tricky part of doing makeup. Who agrees with our statement? Of course, many of you will agree with it. It's undeniable that people very hard to do their eyebrows because it is hard to make them look the same or natural. Therefore, we create this tutorial for you!
First, you have to prepare brow mascara or brow wax, an eyebrow pencil, and concealer. Next, brush up your hair brows with a spoolie brush. Apply the brow mascara or brow wax to give the feathered effects. Then, with an eyebrow pencil, draw the shape and fill in the blank space. Furthermore, use concealer to clean the edges.
Soft Peach Color for The Eyeshadow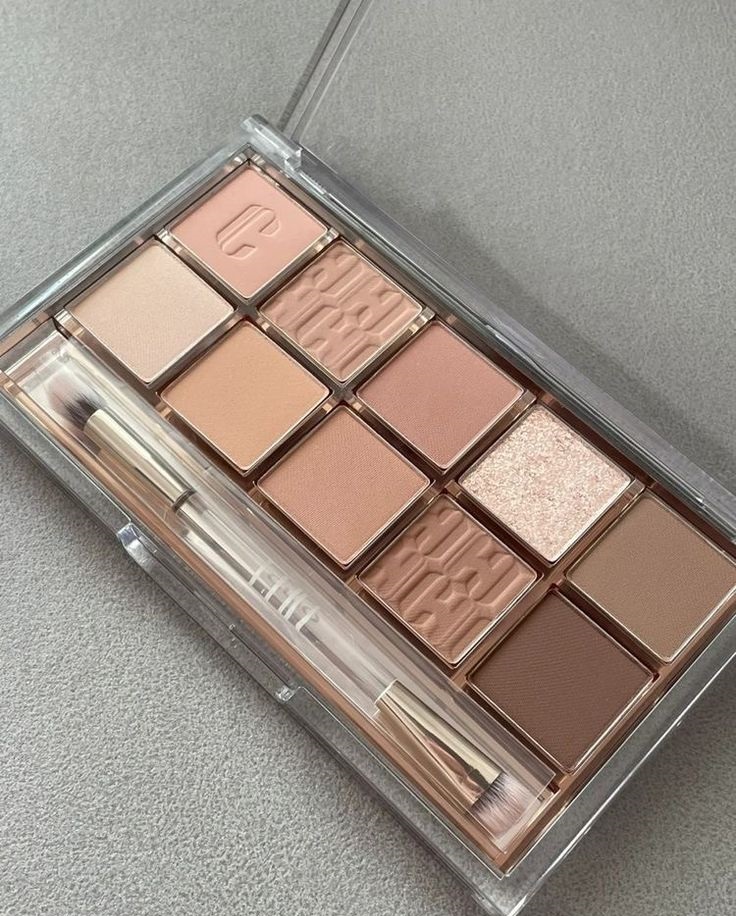 Move to the eye makeup! Use eyeshadow as the beginner step of your eye makeup. We gonna choose a soft peach color as the transition color. Then, dark brown for the outer corner can make your eyes deeper. Furthermore, shimmer or glitter eyeshadow to the inner corner to beautify your eyelid. Our advice is don't ever tire to blend until there's no harsh line. And now you can move on to the next step!
Make a Wing Liner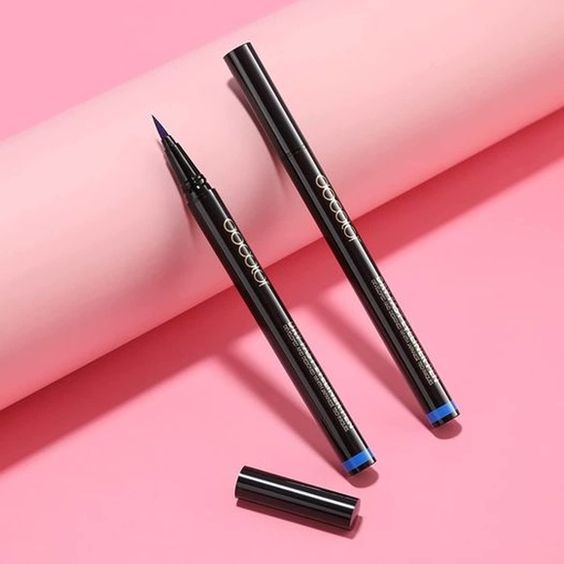 This eyeliner step is optional, you may use it or leave it. Because using eyeliner it's not necessary if your eyes are already big. But, for those who have small eyes and want to look sharper, I guess you will need this product very much.
Okay, if you want to stay in this step, you need to choose brown color eyeliner. Whatever you want to wear liquid, pencil, gel, or pen eyeliner. Just ensure, it doesn't look bold and can draw a thin liner. Because for this makeup, you have to draw a thin and small wing liner. You can also change the eyeliner with dark eyeshadow as an alternative way.
Mascara for Naturally Long and Curled Lashes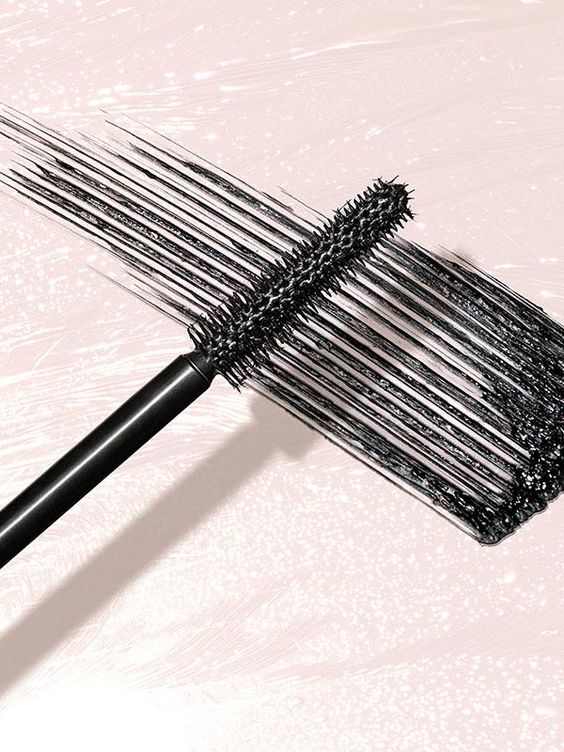 Eye makeup won't feel complete if you don't wear mascara. Definitely, this step will make your eyes bigger and more awake, that's why we said eyeliner is an optional step. We don't recommend wearing false lashes to prevent looking too much, except if you have a fancy dinner date on your valentine's day.
Choose the type of mascara that has claim waterproof, can make your lashes longer, and thicker. Before using mascara, maybe you can curl your lashes first to make your eye look prettier. Furthermore, apply the mascara on the upper and lower lashes. Now, see how beautiful your eyes are!
Highlighter to Highlight the Highest Point of Your Face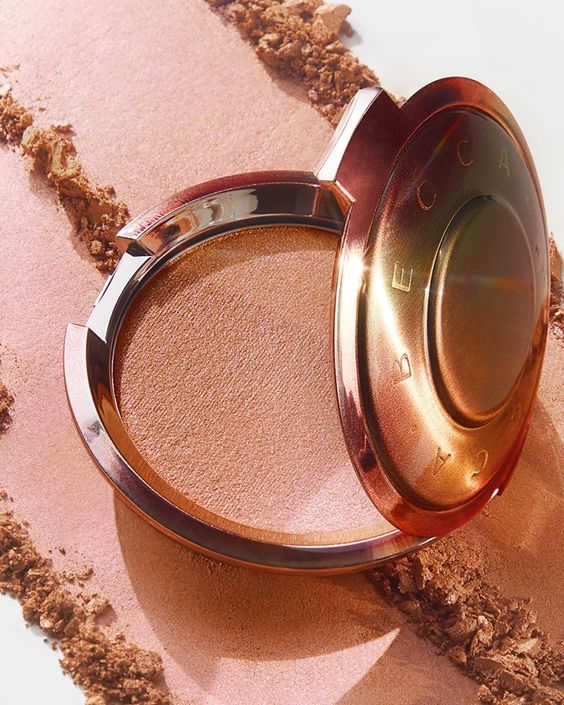 Your face will lose the glows after using the powder and it will give a pale effect face. So, you must use the highlighter to give the glows and support the contour steps. Choose the kind of highlighter that's not too blinding to look natural, then wear the shade that you already adjust with your skin tone. Furthermore, apply the product to the highest point of your face and the part that you want to look glowing.
Nude Lipstick
Do you know what the step is now? Yes, lipstick! I know it's being the favorite part of every girl. I guess, from people who don't love makeup to makeup addicts, really adore this step. The reason is very simple lipstick is one of the effortless products that can make your face prettier.
For this valentine's makeup, choose the nude color for the lipstick to balance the peach color and give you a natural look. If you think your face looks pale, maybe doing an ombre technique can be a great choice. Just add an orange, red, or pink color to the inner lips and blend until it looks like the gradation.
Get the Plump Lips Wearing Lip Gloss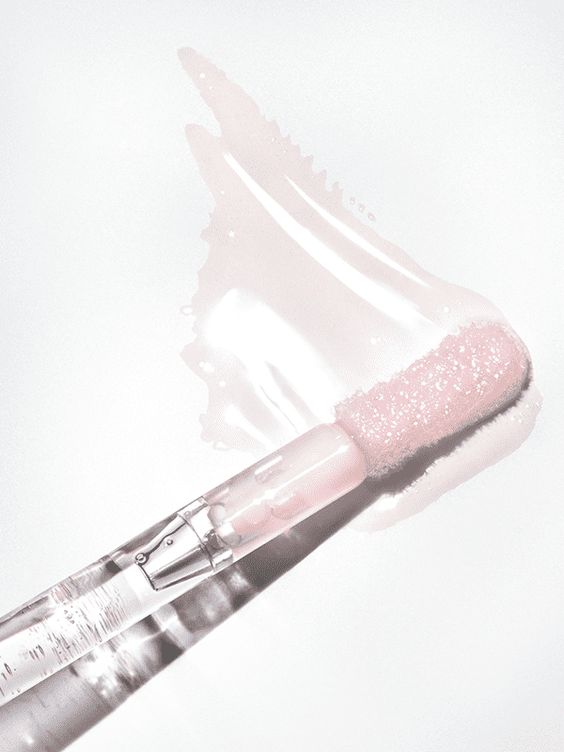 Plump lips is being a trend lately! It's popular because many actresses or beauty enthusiasts make this lip. If you want it too, you can achieve it by using lip gloss. And of course, this step is optional! Because not all people love the feeling of wearing lip gloss.
You can use both lip products which are lipstick and lip gloss or use only one between those products. If you already have pink natural lips, you can go on with lip gloss only. Just choose the choice that you like and feel comfortable with. Because when using makeup, you need to consider the comfy feel too!
Lock the Makeup with Setting Spray is Very Important!
This is the last and the very important product that you must wear if you want to wear this makeup all day long. Of course, the answer is setting spray! If you wear the right type of setting spray it can help you to lock your makeup. So, choose the matte setting spray for the oily skin as an oil barrier on your face. Meanwhile, use a dewy finish setting spray to hydrate your dry skin. Now, let's say goodbye to the bad makeup look!
The makeup tutorial is done! Do you love this makeup? I'm sure you will love it because it looks natural, pretty, and also very easy to get. So now, you don't have to feel confused anymore about the makeup for your valentine's day. This makeup looks very suitable if you want to have a casual date or even a dinner date. I hope this tutorial is quite easy to follow and helps you!