Talking about fashion is very interesting because this is one of the topics that would never gonna end. Usually, we talk about outfit ideas, but now we want to share the fashion trends that could boost your style in 2023. I know you've been guessing about this because you have to renew your wardrobe.
Of course, the new year is the time to get a new you! Therefore, you have to add a collection of your fashion items. Don't worry, we not only talk about the outfit, but we will talk about the accessories, bag, and shoes! Sounds very exciting, right? Another benefit of this topic is could improve your knowledge about fashion too.
I know you can't wait to discuss it! So, prepare your notebook and pen to ensure you won't forget about our recommendation. And remember, you don't need to buy all of it, just buy the things that suited you and match your style. Okay, let's get started!
Best Fashion Items That Would Boost Your Fashion Style in 2023
Knit Polo Tank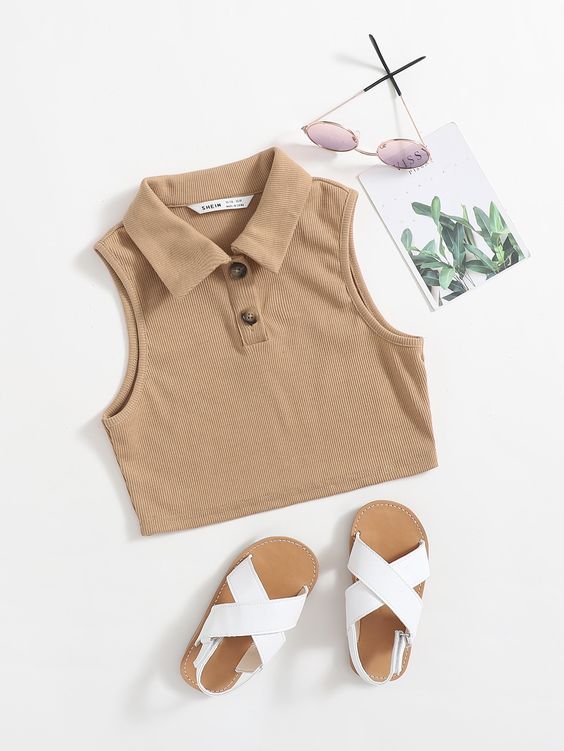 Knit polo tanks were already popular around the '90s, and this top usually being used for sport outfit. Getting with the times, people use this knit polo tank for a casual outfit. You can mix it with any kind of bottoms whether jeans, pants, or a skirt. So, I think this is very worth fashion trends to have!
The necklace is Must Have Accessories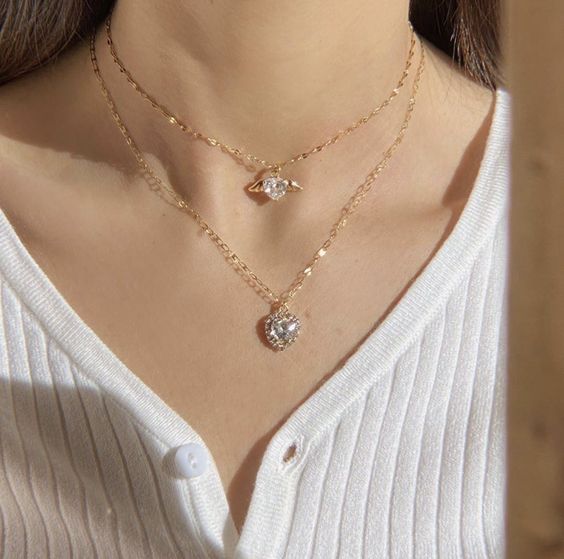 I'm not sure I should tell you how important having a necklace is. Because this is the kind of accessory that is very worth having that can boost any kind of outfit that you wear. Now, necklaces have a lot of variations that you can choose based on your favorite.
Patterned Pants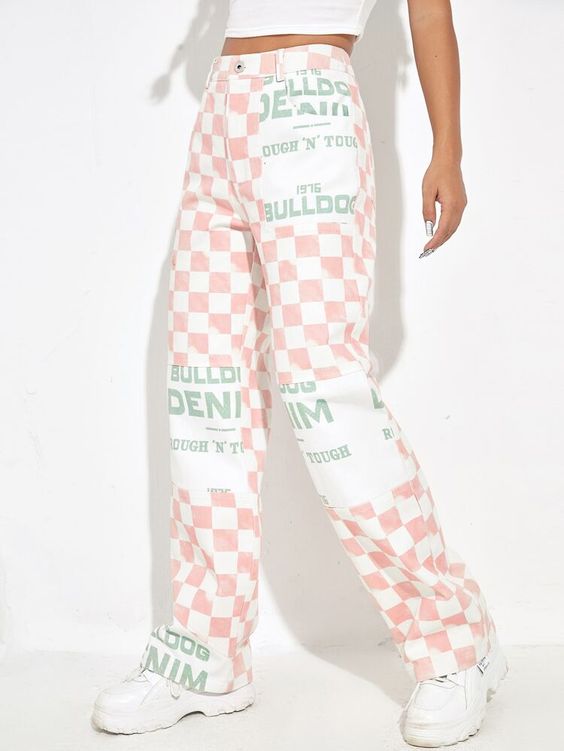 Patterned pants are popular because of one of the social media platforms. The cute design of these pants could liven up your fashion, so it can make your outfit chicer and more fashionable. Poorly, these pants only can be mixed with a basic top or a top that hasn't have any motif to avoid a tacky look. But you wouldn't regret having it.
Shoulder Bag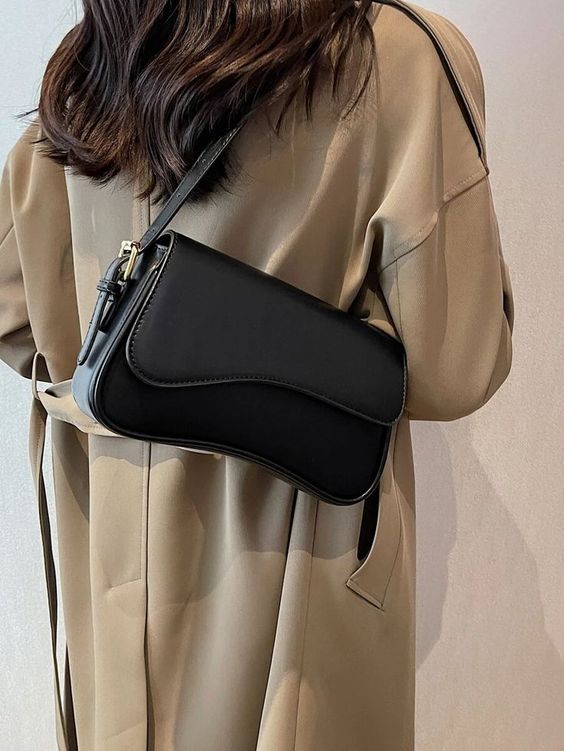 Shoulder bags are a trend now! Even though this shoulder bag already happens in the 80s but it has a timeless design that still makes it looks trendy until now. This bag is very suitable for people who love a simple look and don't bring a lot of stuff. And yes, you can wear it for a casual outfit until the formal outfit. Simply, this bag is the type of bag that could be used on any occasion.
Hair Claw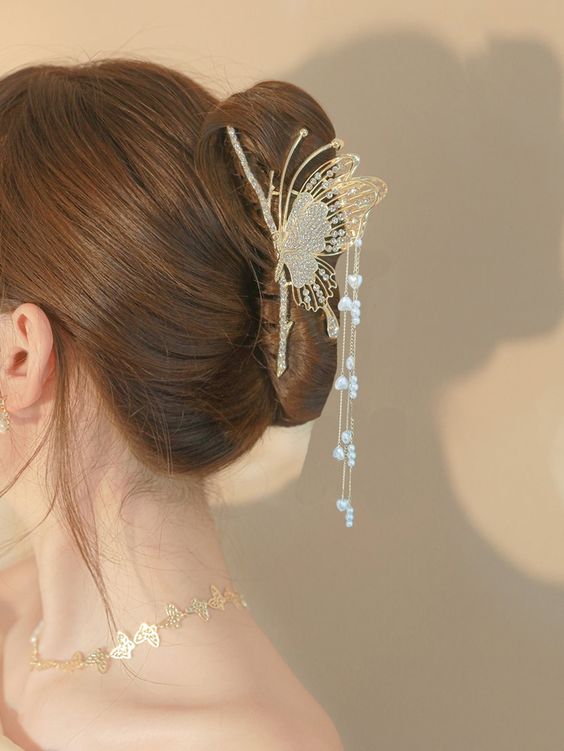 Need a hair accessory that can secure your hair well? So, hair claw is the solution to your problem. You can choose the type of hair claw such as the picture above because it has a luxurious design that will not make you feel shameful to wear it. Besides that, it can support the elegant and classy vibes in you. Use the hair claw to make a French twist, half ponytail, or low ponytail.
Bodycon Dress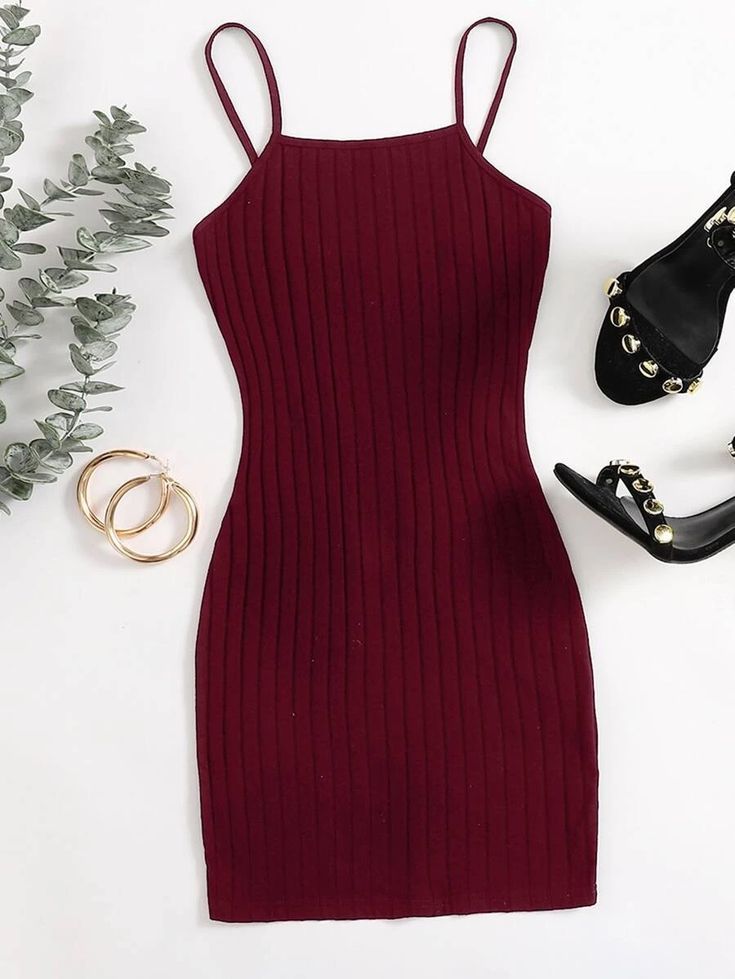 Searching for a dress? You can consider buying this bodycon dress! Because this dress can fit your body so it can show your body silhouette perfectly. Furthermore, you can use the bodycon dress for hangouts, work, or even going to a party. Feeling this dress is too open? Go add some outer that you already adjust to the occasion that you want to attend.
Slip On Sandals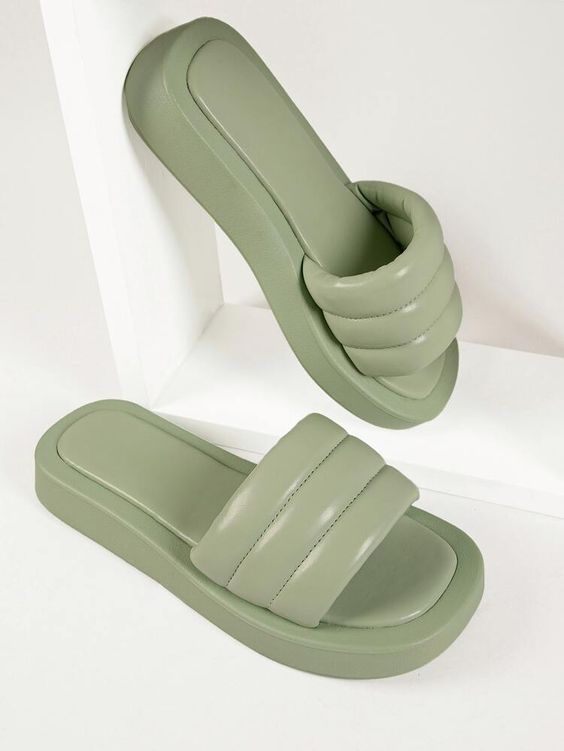 Previously, we talk about the simple bag which is a shoulder bag. And now, let's talk about shoes that are suitable for a simple person! Yes, slip-on sandals! It's gonna be a great choice if you don't like a noisy style and trying to avoid looking too much. But, these sandals can be used for casual occasions only. Even so, it still can make your outfit look more stylish!
Bucket Hat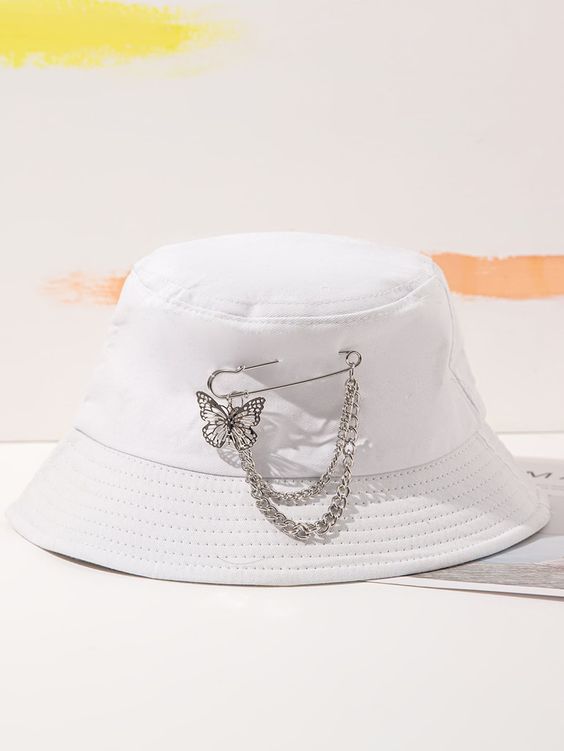 There are a lot of types of hats, but the most popular is a bucket hat. It can build a chic look when someone wears it. Therefore, not surprisingly this hat become popular in the last year. Then, this hat can be worn in any style even boyish or girly style.
Knit Cardigan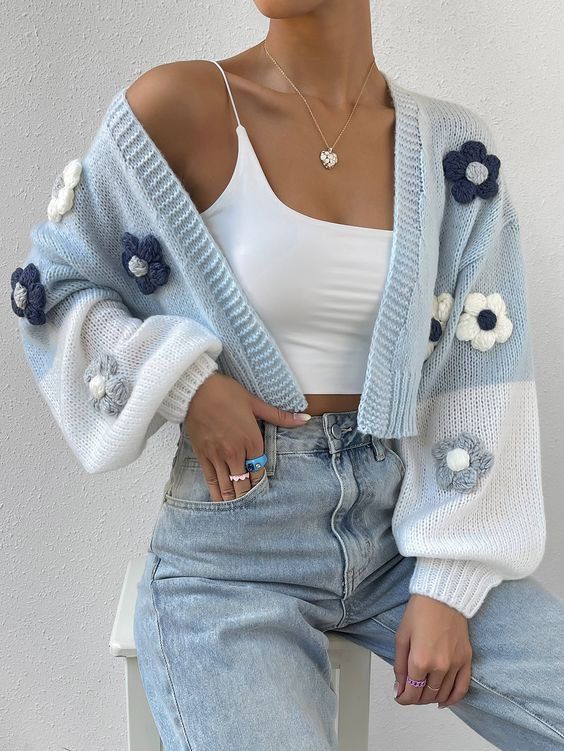 The next fashion trend is outerwear that you must have because suitable for any season. Of course, you already see it from the picture which is a knit cardigan. I don't know what magic is inside this outerwear until it can give a cold feeling in the hot weather and keep your body warm in the cold weather. Furthermore, the design of this knit cardigan possibly mixes with any outfit.
Earrings to Prettier Your Ears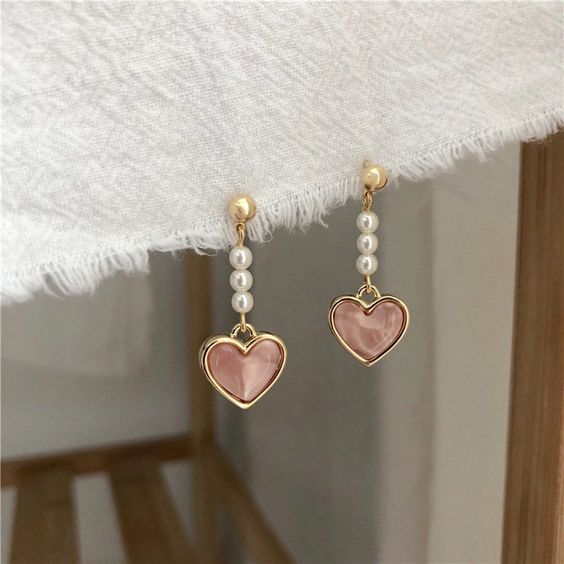 I think it won't be complete if you only use necklaces. You have to balance the looks by using earrings that have the function of prettier your ears. Indeed, there are many one sets including necklaces and earrings to make your style look harmonious. So, if you are still a beginner at fashion, this one set gonna helps you very much.
Fur Handbag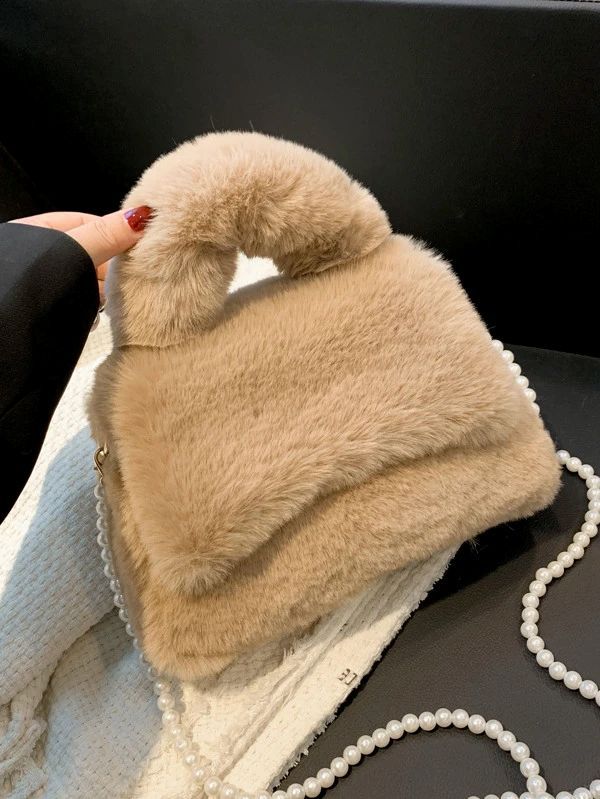 A fur handbag is an answer for people who looking for a cute designed bag. Do you fall in love with this bag for the first time as I do? You don't have to think twice, because this is the bag that is worth buying to level up your fashion style.
Puffy Sleeves Dress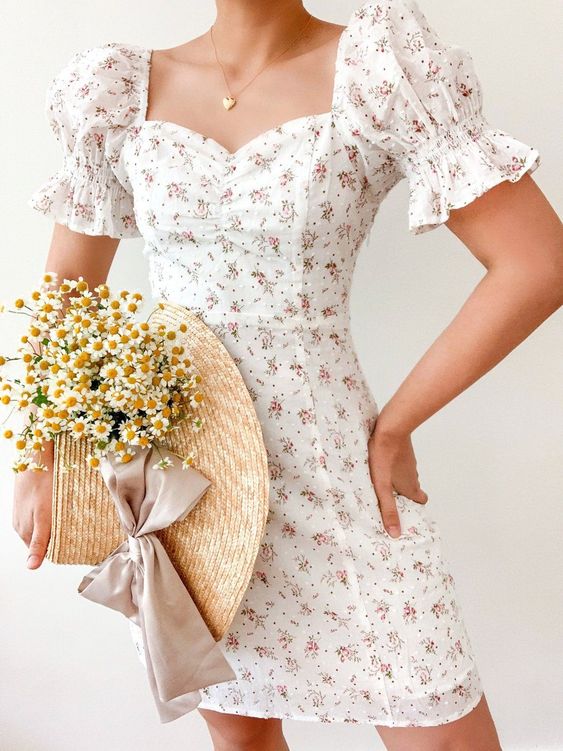 Without telling you, I believe many of you know about this puffy sleeves dress! It's being trendy because of the old and vintage design that created on this dress. Such a perfect dress for people who tends to a girly style. Furthermore, this dress gonna be suitable if you using to going to the garden or beach.
Boots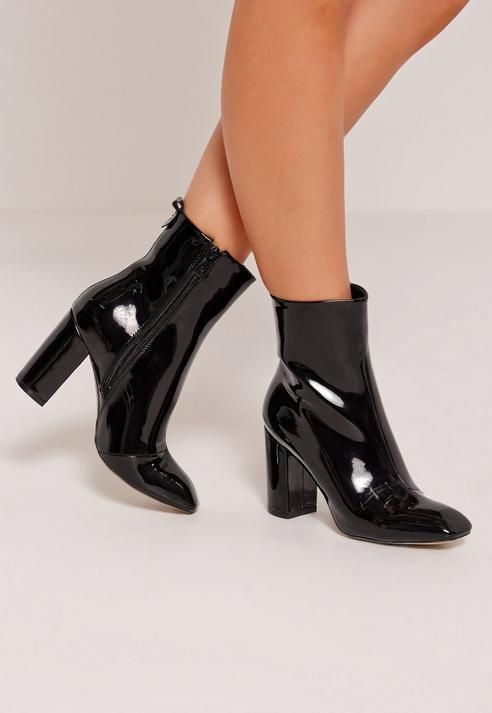 You can have these boots for facing the autumn and winter seasons because these shoes gonna help to warm your feet. But, boots have multifunction which is can make your outfit chicer. That's why these shoes as the fashion trends time by time.
Beanie Hat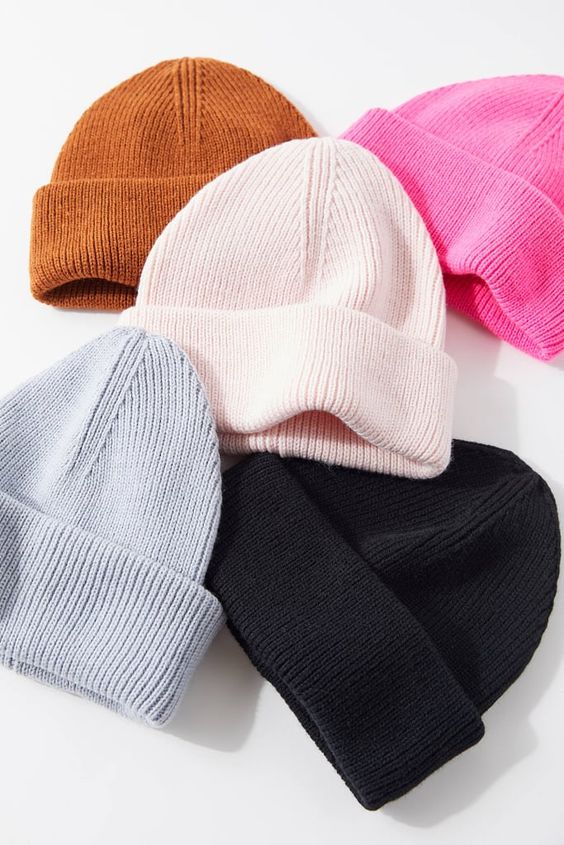 Same as boots, beanie hats are also perfect to have in the autumn and winter seasons. But that doesn't mean you can't wear it in hot weather. You still can use it and combine it with the boots to make your outfit more stylish.
Crop Turtleneck Sweater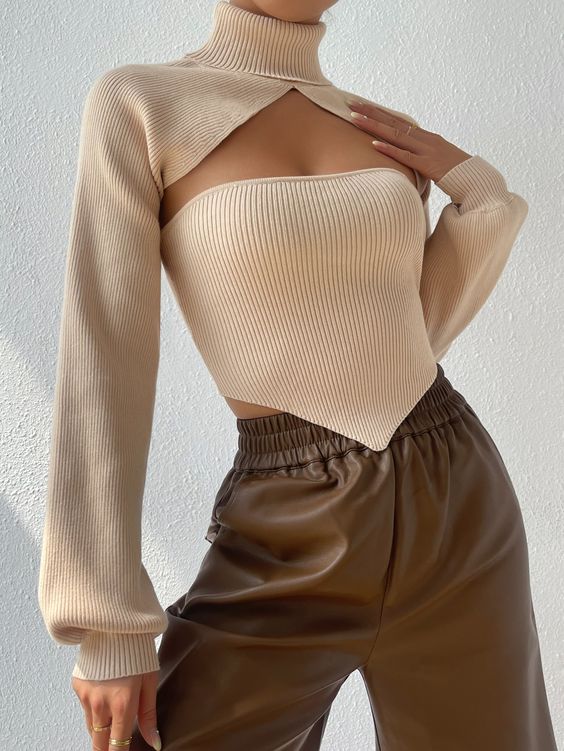 Maybe you think this kind of outfit that doesn't have a function. But, for fashion experts, this crop turtleneck sweater gonna helps to warmer your arms and make your outfit look more fashionable. Because it has a unique design that can change your fashion game in a while very great to combine with a boyish or chic outfit.
Chunky Shoes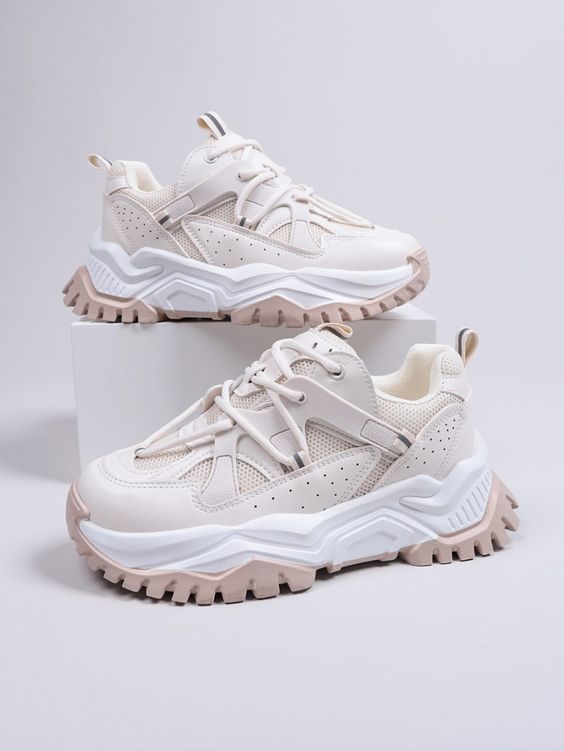 If you love a boyish outfit style, you will need chunky shoes to complete your style. These shoes are also designed with a high platform which is good for petite people. So, worth having shoes after sneakers. Do you agree with me?
Rings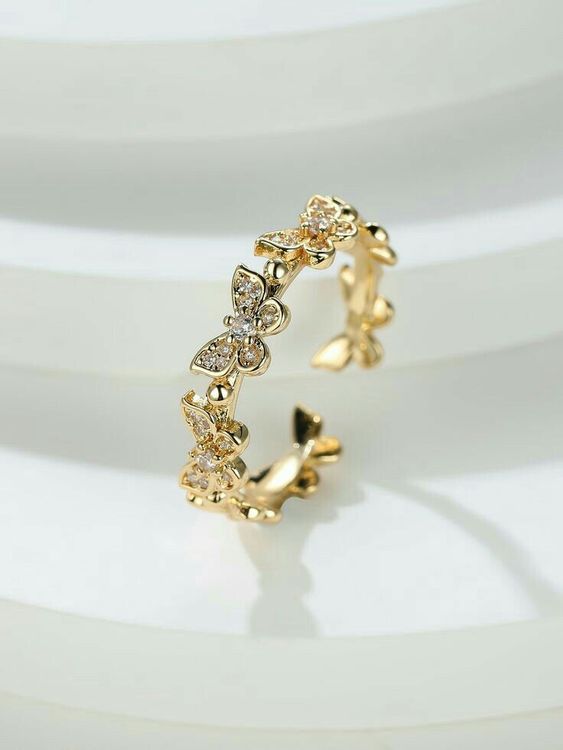 This is an optional accessory to have, but if you can use it, I'm sure your fashion gonna looks amazing! Therefore many people love to collect a lot of rings. You can get a girly, boyish, or chic style with this accessory. Furthermore, it will give a glamorous vibe when you add this accessory to your party outfit.
Satin Dress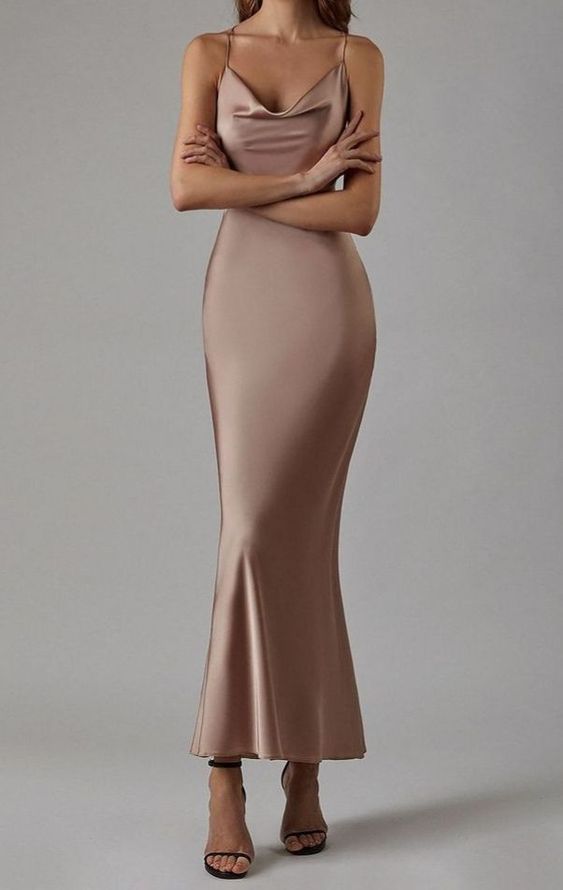 Talk about the party outfit, isn't a satin dress the kind of dress that you need? Because the fabric looks shiny, it will add elegant vibes whenever you wear it. Moreover, if you can complete it with simple design accessories. Besides the party outfit, it can also use for other special occasions.
Puffy Sleeves Top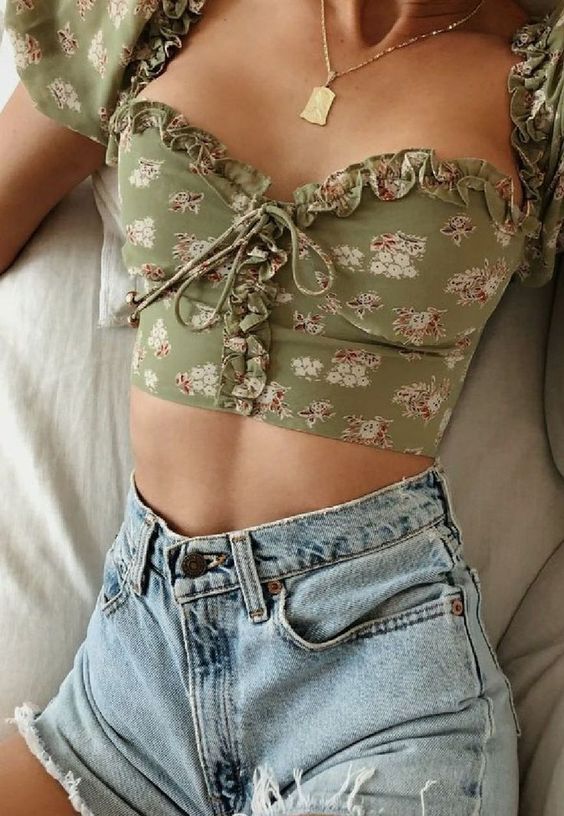 Still with a puffy sleeves design, now you should have a puffy sleeves top. This is for those who don't love wearing a dress but like the design of the puffy sleeves. Mix this top with cargo pants, jeans, baggy pants, or culottes pants to get a casual style. Meanwhile, use it with a midi or mini skirt to have a cute look.
Scrunchie Headband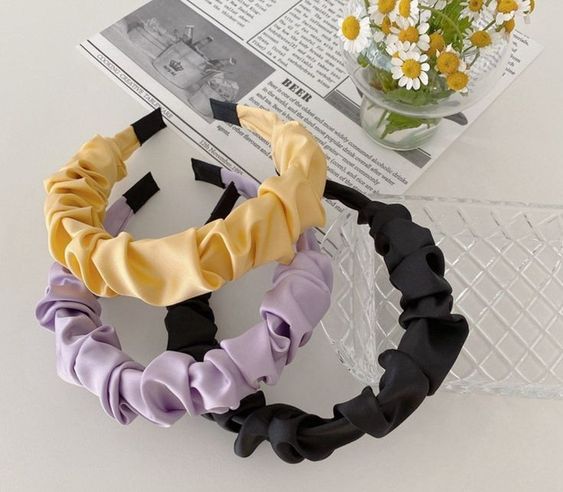 Love wearing a girly or cute outfit? I guess you need a scrunchie as the hair accessory to complete your style. But the minus side of a scrunchie headband is you can't wear it in a formal outfit. Maybe it's just good for hangouts or photoshoots.
Loafers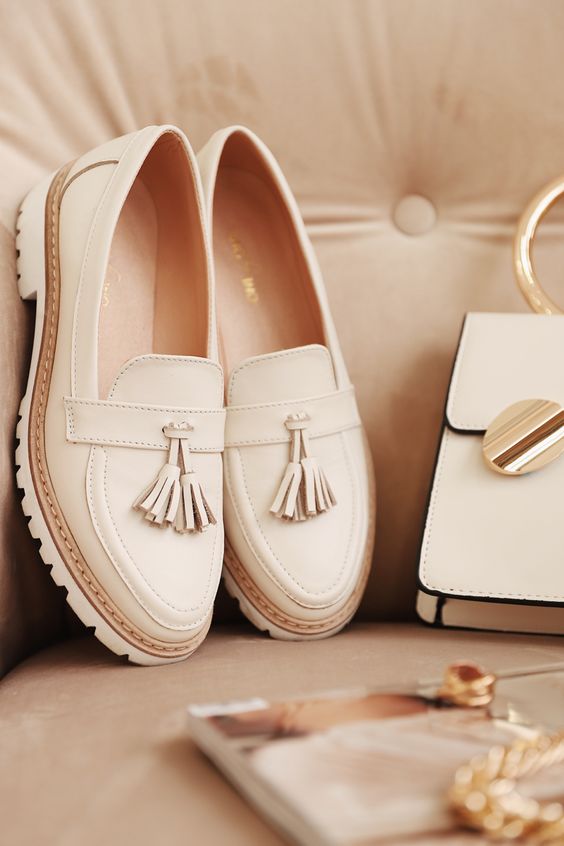 Are you a workaholic girl that uses formal outfits almost every day? Loafers gonna help you to level up your outfit style. Because the design of loafers is kind of formal but classic that can be matched with a blazer and pants. Furthermore, these shoes are very comfy to wear even if you wear them all day long.
Sunglasses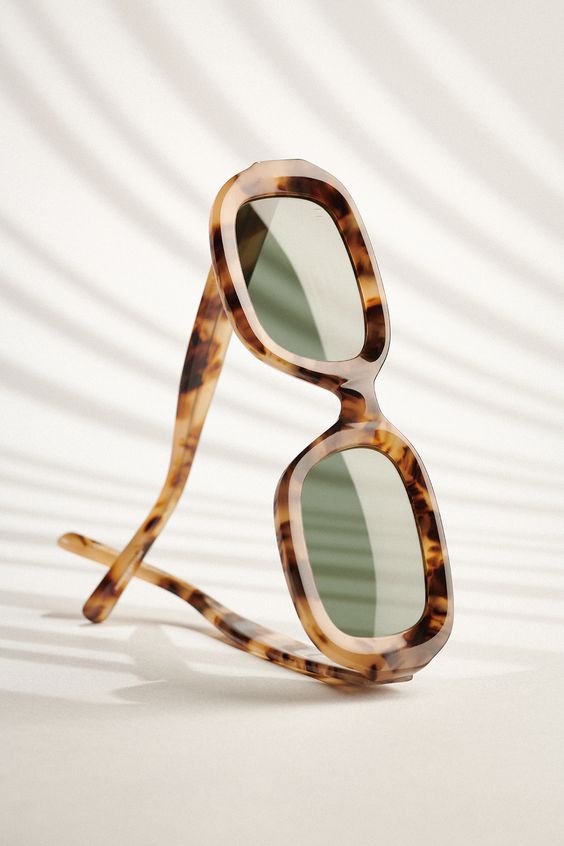 I believe you already have this accessory, what else if not sunglasses? People love to use them because sunglasses can make you look cool and protect your eyes from the sunshine. Maybe you think it's only for summer or spring, but you can also use it even though the season is autumn or winter. But it will get a different function which is just making your outfit more stylish.
Swimsuits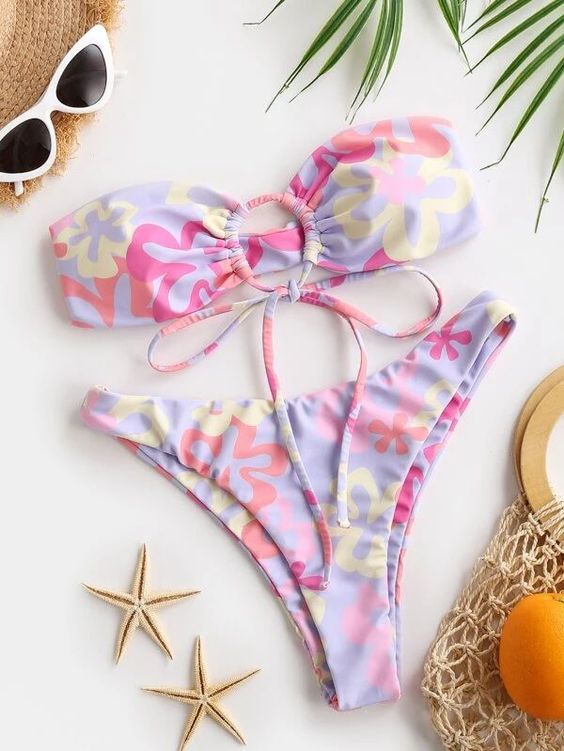 Close to the summer season isn't it the time for you to bring back your swimsuit collection? We recommend you buy this tube bra which includes underwear. Choose the color that is suited to your skin tone to prevent looking tacky. Now you're ready to rock this summer!
Transparent Shirt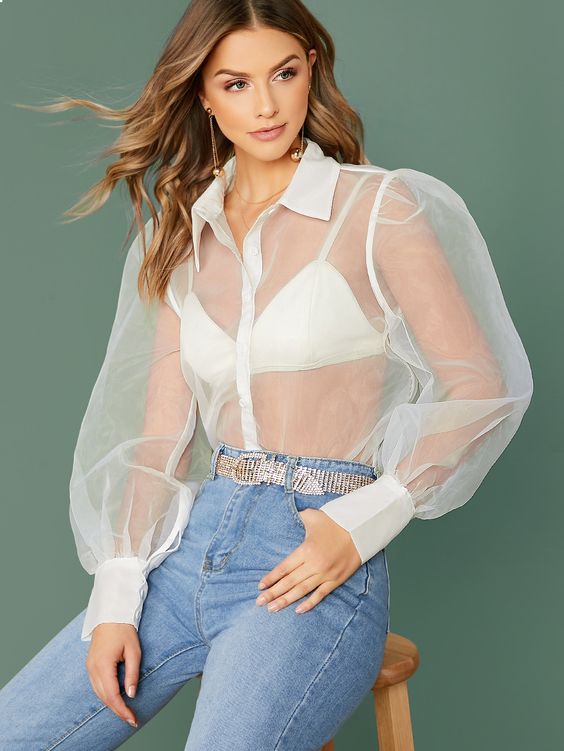 A transparent shirt is a kind of unique outfit that was hyped in the middle of 2022. I know it doesn't have a specific function, that's why you may use it on occasions that are special for a fashion event. Mix it with bodycon dress, skirt, or pants. Meanwhile, for the innerwear, you can use a tank top or any top that could balance your outfit look.
Cargo Pants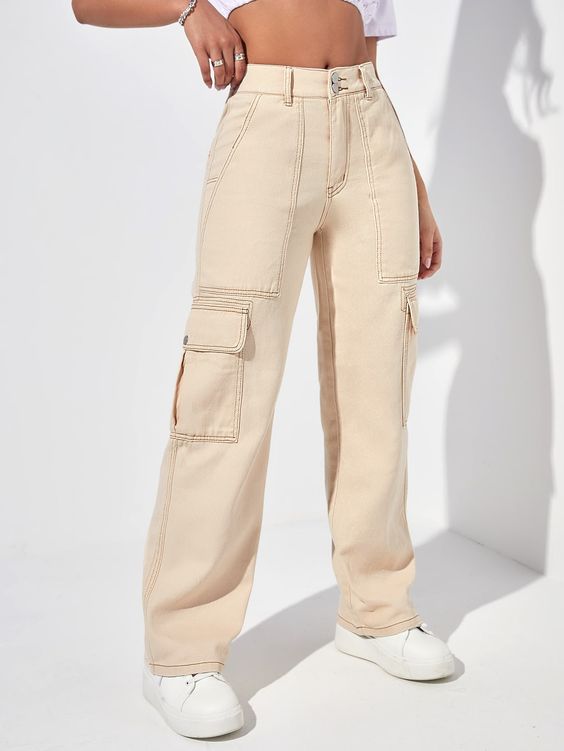 Another outfit that is in trend in 2022. Cargo pants are perfect bottoms if you want to have a casual chic look. Pairing this bottom with a crop top, shirt, tank top, or puffy sleeves top. Remember to be careful in styling cargo pants because you will look weird.
Cropped Blazer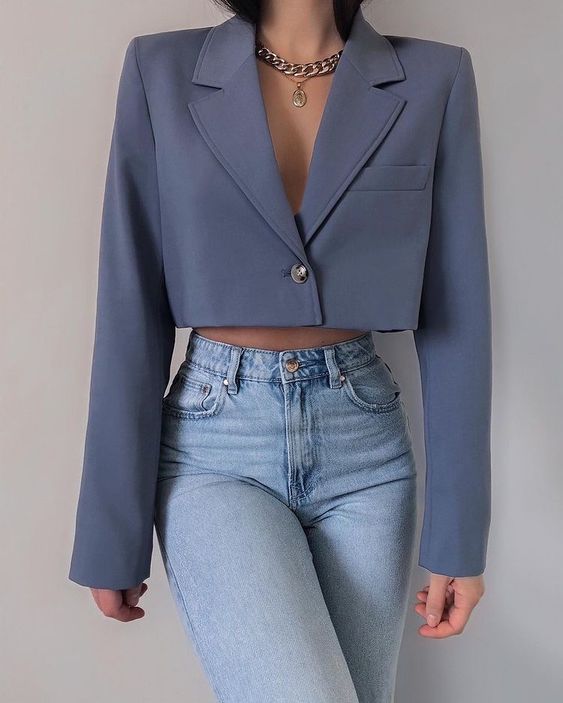 Get bored with your usual formal outfit? How about cropped blazer? Even it's still a blazer, you will look more stylish because the design is cropped. Not only for the formal style, but you can also use this cropped blazer for casual style too. I guess you need to buy this one because it's a multifunction outfit!
Lace-Up Heels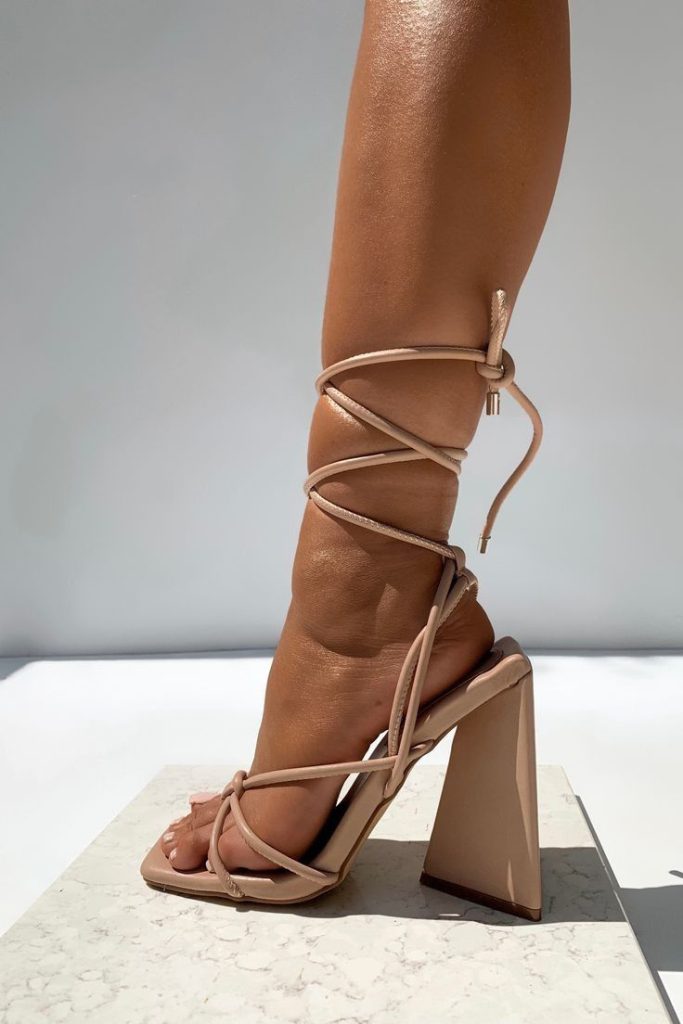 Lace-up heels are the kind of heels that make you look feminine. We suggest you wear these heels for the cottage-core outfit and when you wear a mini dress or skirt. The benefit of using these heels is they can make your legs look slimmer. Don't ever think of using it with pants because the laces can't be shown.
Flannel Jacket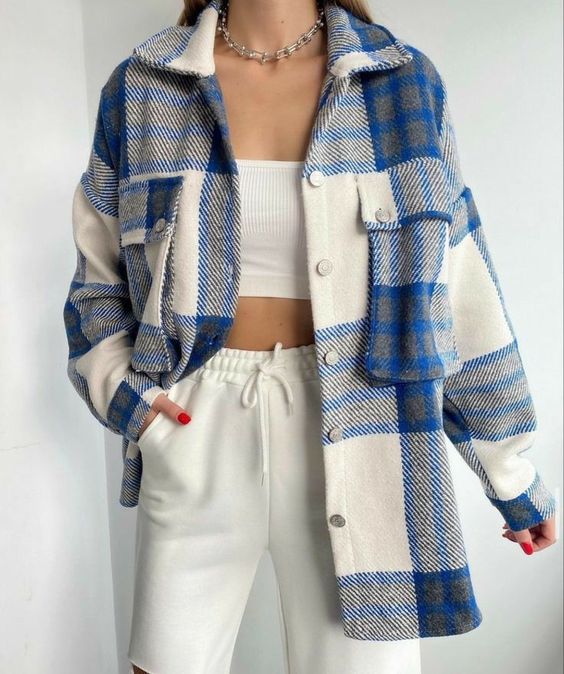 This is the kind of outfit that is required by teenagers. Yes, the flannel jacket can make you look younger and this kind of outfit that perfect to wear in cold weather. Wear this outfit with jeans and you are ready to hangouts with your friends or just have a street walk.
Scarf Tank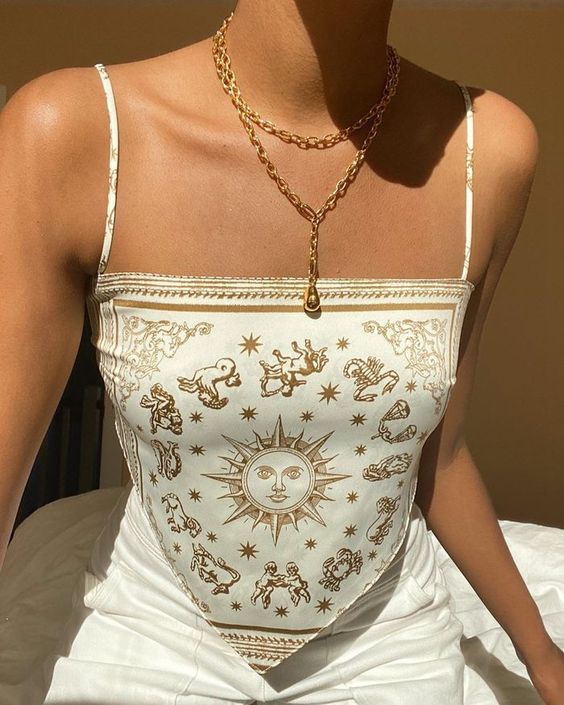 Do you ever hear about the scarf tank? This kind of tank top that you should add to your wardrobe. Same as patterned pants, a scarf tank is also popular because of one of the social media platforms. From this top, you can be more creative with your scarf so it will not look boring.
Beret Hat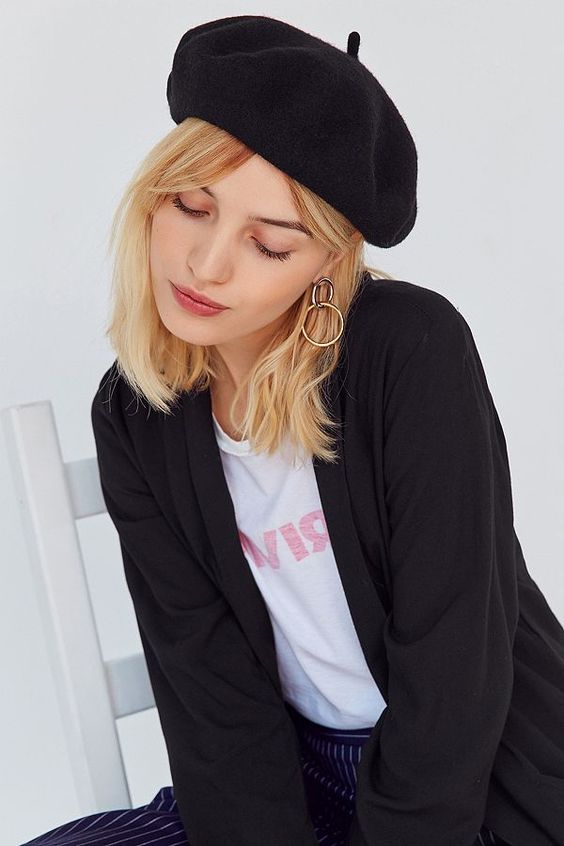 Besides of beanie hat, you can wear the beret hat to complete your cold-season outfit. It will help to warmer your head and also give a fashionable look to your outfit. But, it would be great in the feminine, casual, or formal style. We don't recommend mixing this hat with a chic outfit.
Culottes Pants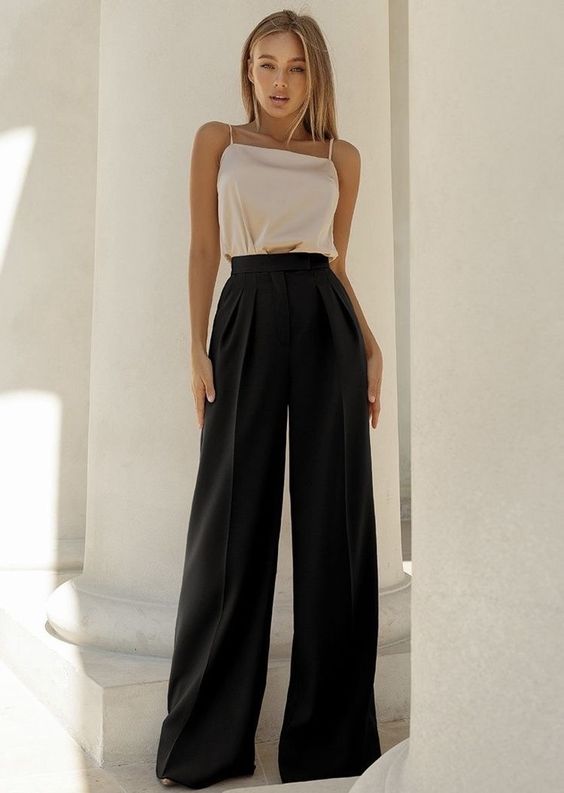 Only wearing pants for work? You need to change your style now with culottes pants. These pants are gonna be the best choice for skinny people because they can give a thick body effect. Furthermore, you can wear it for a special occasion too. So, you won't feel disappointed about having these culottes pants.
Strappy Slingback Chunky Heels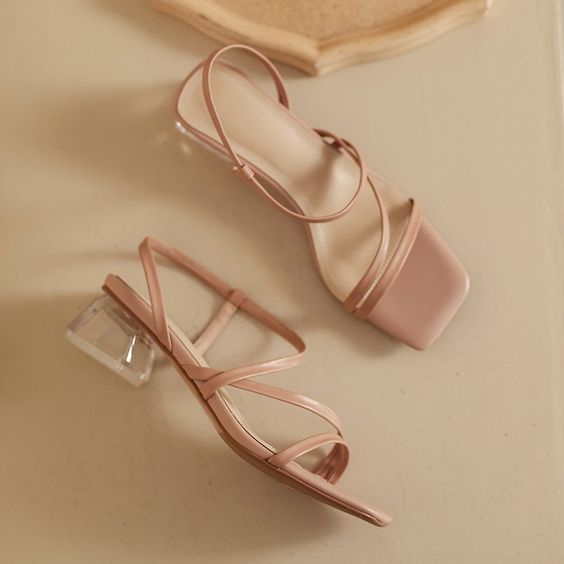 Strappy slingback chunky heels are the upgraded style from ankle strap heels. The design looks more complicated which makes these heels look attractive. Therefore, you can balance it with a simple outfit that can prevent you from being tacky.
Tennis Skirt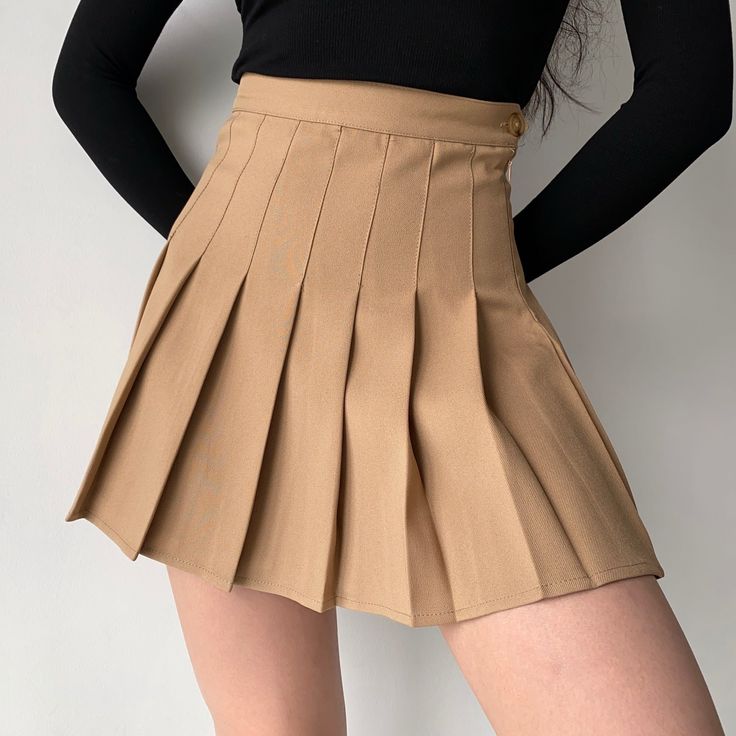 Lastly, is a tennis skirt! already have this kind of skirt in your wardrobe? If you don't and still thinking about buying this item, I'm sure you will change your mind after you read this. Okay, old people use it for sports outfits like playing tennis. But nowadays, you can use it for a daily outfit, even you can get a playful and cute look if you know how to style it.
We are through the closure of this topic. Have you decided which kind of fashion trend matches your style or looks interesting? I know it's gonna be a lot of it, but you need to declutter and think which the necessary items to have. I hope this topic gonna help you a lot!