Olidfashion.com – Shorts are a more casual and laid-back look for men. Shorts are the answer if you're looking for a piece of men's clothing that is breathable, easy to wear, and stylish. The question now is how to dress up your shorts look. Regardless of whether your top style is always on point, you must also consider your shoes. You don't have to become a genius to figure out what the best shoes to wear in shorts outfit look likes.
When it comes to the versatile ensemble to wear during summer, shorts are a cool and comfortable outfit that goes with any occasion. However, in order to create a fashionable look with your shorts, you need to find the best matching shoes to elevate your shorts outfit's performance. To look classy, some men wear their shorts with dressy footwear such as loafers, while those who prefer a more casual look wear sneakers or trainers. So, whether you're going on a date, hanging out with friends at a cafe, or attending a semi-formal event, there are several best shoes to wear with shorts outfit looks to consider. I'd like to point out that your shoes are an important key to becoming fashionable with shorts style.
Therefore, in this post, I'll go over the different types of shoes that look the best with shorts. Get what's really into your style, whether it's loafers, mocs, espadrilles, or sneakers. To get you started, we've compiled a summer men's style guide on the best shoes to wear with shorts outfit looks. Let's find out down below!
A Few Shoes To Match Your Shorts Outfit Style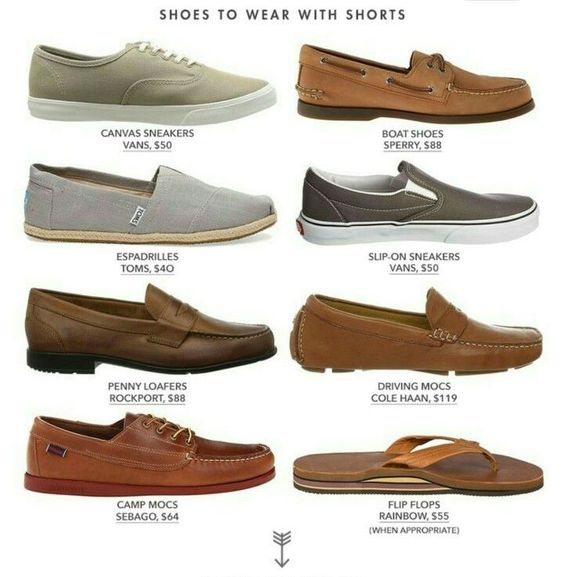 When you go with shorts outfit looks, there are plenty of shoes that would work well with it. This is usually determined by the occasion and time. For this, you should match your footwear to your shorts. Likewise, when you need some formal options to mix up with chinos or tailored shorts, you need dressy shoes like loafers, boat shoes, moccasins, and others. Furthermore, to get casual options for denim shorts or short sweatpants, you can go with sneakers, trainers, slip on, or sandals.
From most formal to most casual, the best shoes to wear in shorts outfit looks are:
Penny Loafers
Moccasins (Mocs)
Boat Shoes
Espadrilles
Slip On
Sneakers
Trainers
Sandals/Flip Flops
And for more guidance on what shoes to wear with shorts, keep scrolling and read down below!
9 Best Shoes To Wear With Your Shorts
1. Boat Shoes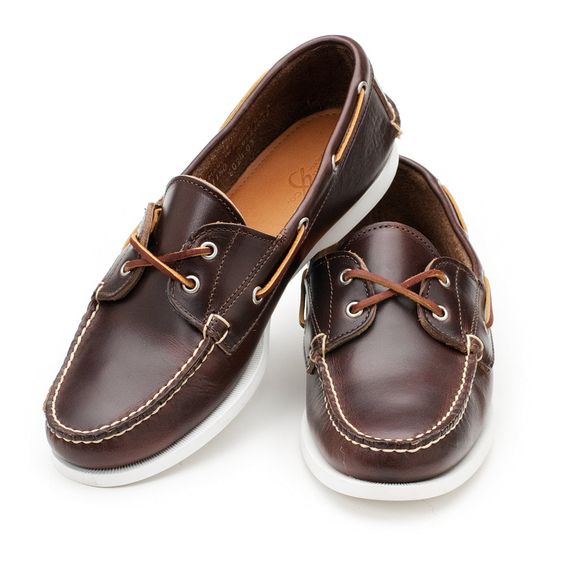 The first is boat shoes. Boat shoes are a popular choice among guys who want to look stylish in casual shorts. These shoes are simple to match with another laidback outfit in your summer wardrobe. Besides, boat shoes can be worn casually, formally, or smartly casually. For the key, you need to get solid-colored boat shoes. With this, you don't have to worry about stylish footwear to match up with your daily style.
Furthermore, if you want these best shoes to wear in shorts outfit looks, you can get a basic t-shirt and chino shorts to create a casual look. Push your outfit with accessories items that would level up your appearance by wearing a fedora hat. Moreover, choosing a color palette of green and earth tones for the outfit look will give you a modern safari outfit for vacation style.
2. Camp Mocs Shoes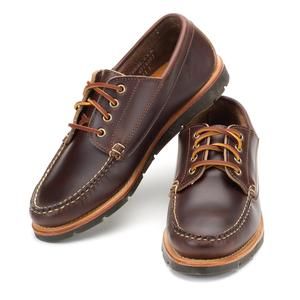 The following shoes are a pair of camp mocs. When worn correctly, these shoes can provide you with incredible style. They can make your short outfit look more mature and formal. Camp mocs, like boat shoes, can give you a smart casual style, making it easy to dress up this summer fashionably.
If you are thinking about attending a semi-formal event, make it become the best shoes in shorts outfit by matching up with chino shorts, a collared shirt, and a jumper over it. For another option, opt a tailored shirt and blazer, with shorts then pair with moc camp shoes to have a formal ensemble. Besides, it's best to choose your camp moc shoes in neutral colors like brown, navy, and black. More importantly, you should wear these shoes sockless to balance the look.
3. Canvas Sneakers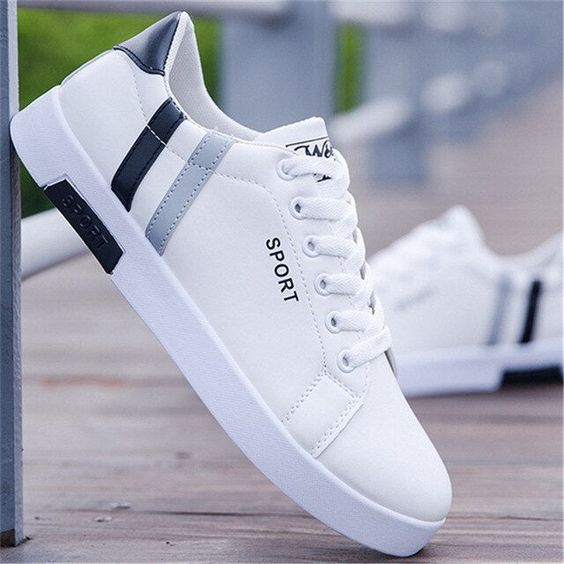 One of the best shoes to wear in shorts outfit looks during summer is sneakers. This is a kind of staple piece that must-have in men's wardrobes. With these shoes, you'll easy to get experiment with your outfit's style, from street style to casual and sporty chic style. Sneakers come in a variety of styles, including sports sneakers, fashion sneakers, and dressy sneakers. That is one of the reasons sneakers are so popular: they can be dressed up and worn for any occasion.
When paired with shorts, sneakers achieve an effortlessly cool performance that is ideal to wear during summer. What can I say, sneakers are exactly what you need if you want to wear a timeless and stylish shorts look. You can opt for white sneakers to go with so many clothing pieces, from polo t-shirts to crisp shirts. Wear sneakers with chino shorts and a button-down shirt for a preppy casual look. Moreover, mixing it up with a polo t-shirt is a great way to look casual yet classy.
4. Driving Mocs
Driving mocs, to me, are other loafers that look good in both formal and casual styles. At first glance, Driving mocs appear to be similar to boat shoes, but the difference is that they lack the nautical vibes that boat shoes do. However, when you need the best shoes to wear in shorts outfit looks, this one is a great choice. Get driving mocs when you want a casual but elegant outfit look.
You can absolutely make a quite comfortable daytime outing, dating, or hangout by pairing your shorts outfit style with these driving mocs. If you want to go with driving mocs, you can opt for short chinos and a shirt for a complete fashion style. For another style, get your Bermuda shorts with a collared shirt or polo t-shirt to pair with these shoes.
5. Espadrilles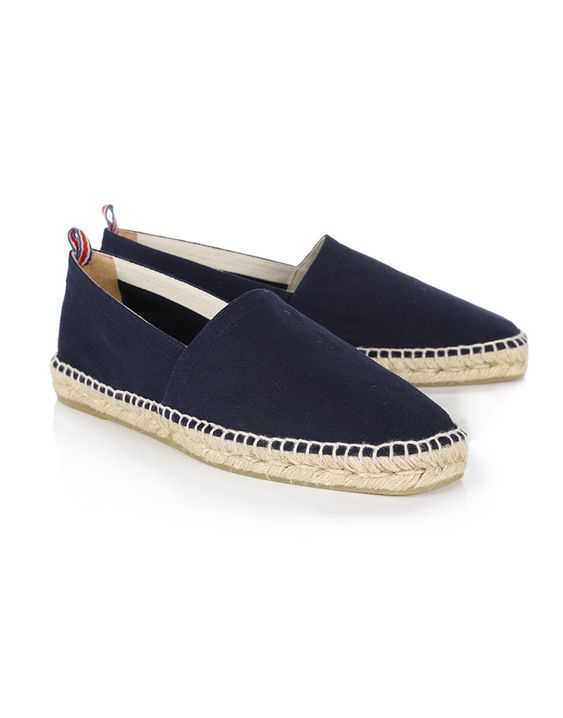 When you are looking for the best shoes for shorts and the comfiest to wear during summer, Espadrilles are the answer. I could say that Espadrilles are a versatile piece because they can be styled with a few items from your closet. These shoes are specially made for summer and should be worn in a warm city. They are typically made of thick textiles such as canvas. Furthermore, these casual shoes are simple to put on and are ideal for people with hectic schedules.
Even though these shoes are casual in style, they can be worn for back-to-school outfit ideas. Besides, they can still look dressy without laces. So, if you want to stand out with these Espadrilles for a college outfit style, pair them with chino shorts or denim shorts. You can get a solid t-shirt for the top and a flannel for the outer. Get Espadrilles and pair them with Bermuda shorts, a shirt, and a blazer for a polished look. When you want something more casual, a simple polo t-shirt with denim shorts will keep your look laid back while still maintaining a summer smart look.
6. Trainers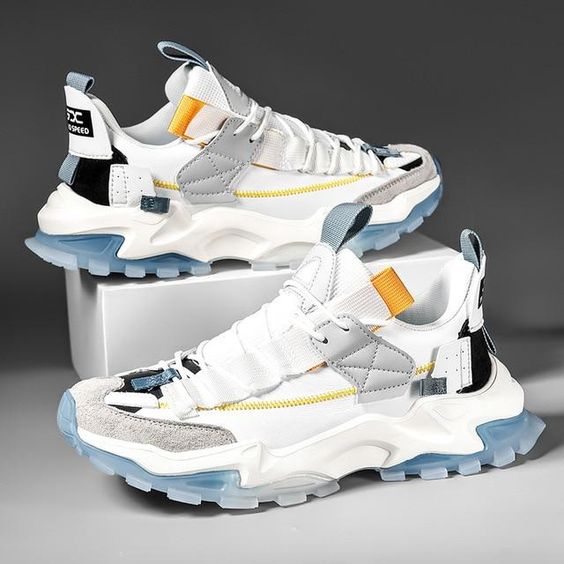 Trainers are other best shoes to wear in shorts outfit ideas. These shoes look best with athletic outfits or athleisure trends. Trainers, like sneakers, would allow you to move freely and comfortably while working out. They have also become the most popular choice for both men's and women's casual outfit ideas. Everyone has trainers, which are obviously suitable for shorts.
You can improve your fashion look by wearing shorts with trainers. For instance, opt pastel jersey shorts that finish just above the knee, then match up with a long sleeve white tee, and white trainers. Or, you can wear short athleisure with socks and trainers to hang out with friends at the cafe. Another style is pairing white trainers with swimming shorts and tropical shirts for an eye-catching holiday look.
7. Penny Loafers
If you want to look sophisticated in summer style without wearing dressy shoes, penny loafers should be working now. Designed to look great for a semi-formal event, where you need to dress a little formally but can still wear shorts. Despite having the same appearance as standard loafers, they give you a more casual vibe rather than dressy shoes.
Penny loafers would make you stand out in an event where most guys would be wearing super casual styles like sneakers, tee shirts, and Bermuda shorts. Even though you wear the same shorts outfit look, when you get a pair of penny loafers it would give you a hint of elegant and sophisticated style. You'll look more polished if you put together shorts, with a shirt, a cardigan, and penny loafers.
8. Sup On Sneakers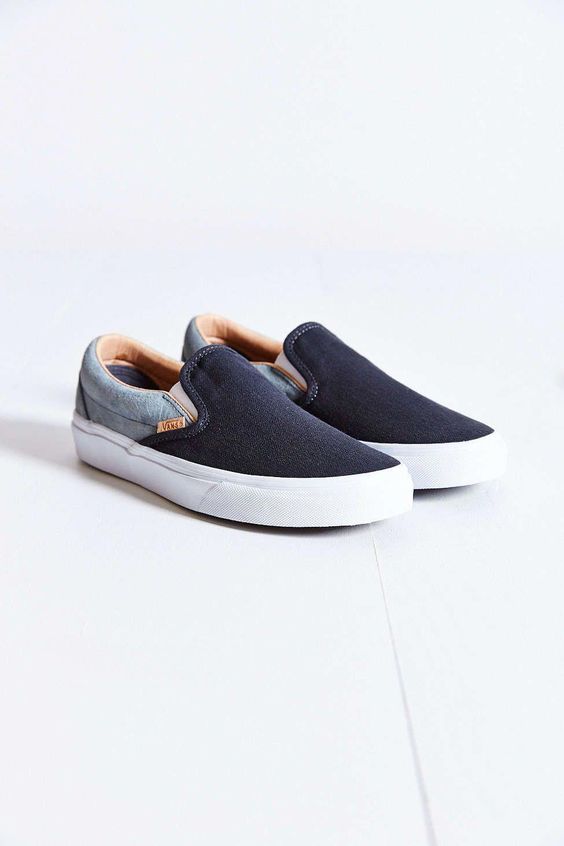 Find shoes that are easy to put on and comfortable to wear if you have to run errands! Like Espradilles, slip-on shoes are ideal for wearing with shorts. Besides, these shoes also look great with sweatpants on a casual outfit idea to chill out at the cafe. Even though they offer casual styles, you can still wear them at semi-casual events. For this, better if you go with solid colors.
While sneakers, trainers, and Espadrilles are something that feels stylish to wear in shorts during summer, slip-on shoes are another level of casual summer style. To achieve a fashionable look, choose timeless colors such as black, white, gray, and navy. With these colors, you'll have a variety of outfit style options. For example, you can wear white black plaid slip-on shoes with a two-piece shorts outfit. Then, get a white tee for the inner top. You can wear this stylish outfit for hangout, walking around the street, or becoming your vacation outfit style.
9. Sandals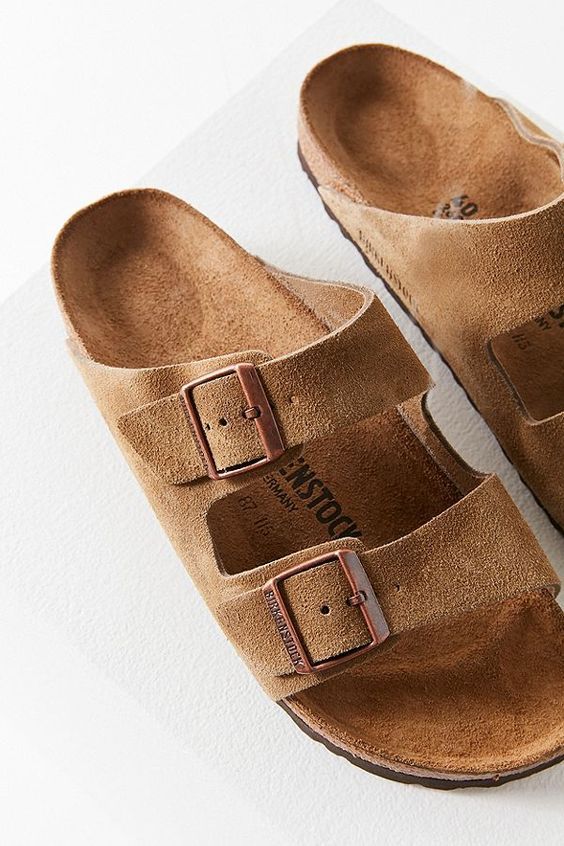 For the last shoes, we have sandals. Something that's truly casual and comfy to wear. You'll never go wrong using sandals as the best shoes to wear in shorts outfit looks. Sandals would leave your toes exposed and make them breathable and feel breezy. They're more appropriate for the beach style. So, Sandals are ideal for going to the beach, chilling by the pool, or simply wearing the most casual footwear.
Sandals are a very casual item, so pair them with another casual piece from your summer wardrobe to dress them up. Despite being laidback, a pair of leather sandals would become a sophisticated fashion for dinner anywhere else at the beach when you style them up with chinos shorts and a collared shirt. On another hand, you can get a casual nautical outfit idea by pairing sandals with beige Bermuda shorts and a black-white striped shirt.
That's all on the list of the 9 best shoes to wear with shorts outfit looks. However, this does not mean that you must own all of them. Any choice depends on your fashion sense and the look you're desired. If you want a preppy and formal look even in shorts, you can go with penny loafers, boat shoes, driving mocs, or camp mocs shoes. In any case, go for a casual look with sandals for a day at the beach or pool. And if you want something that is stylish for any occasion, get sneakers, trainers, slip on, and Espradilles shoes.