Doing makeup is not always for a party or any special occasion. But you should do your makeup every day even for you who are still in college, wearing makeup will make you look charming and fresh. Besides that,  wearing makeup will help you to look more professional and have a neat appearance. People not only consider your outfit, but they also consider your makeup too.
So it's very important for you to do makeup, I know sometimes you feel lazy to do makeup. Moreover when you wake up late and still have to do makeup. Therefore, we want to tell you how to get a simple and quick makeup look in a few minutes to make you look fresher and look like having a natural beauty.
Are you feeling excited? Because this tutorial will help you a lot to shorten your time for preparation. And also you still can do this even when you wake up late. If you want to know how to achieve this simple daily makeup idea to look natural and fresh. So, let's jump to the tutorial!
Daily Makeup Idea Tutorial
1. Always Use Skincare Before Makeup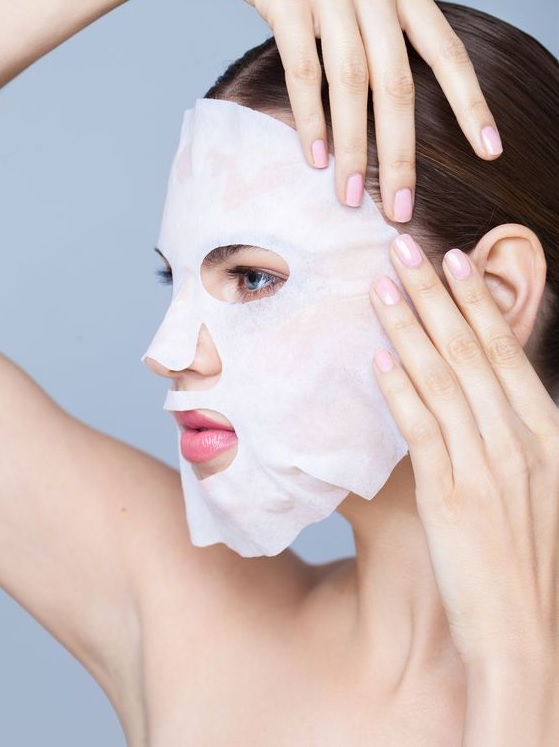 You need to do this step before applying makeup. Because skincare will protect you from the chemicals of makeup and also can protect your skin from the dust, pollution, and the most danger for your skin is UV light.
Wear skincare can also help you to make your skin more hydrated so the base makeup will easily stick on your skin and make it not easy to crack or melt. That's why skincare is one of the keys to getting flawless makeup. Don't care about how expensive your complexion product is, if you skip this step, you can't get a flawless makeup look.
2. The Key of Flawless Makeup is Primer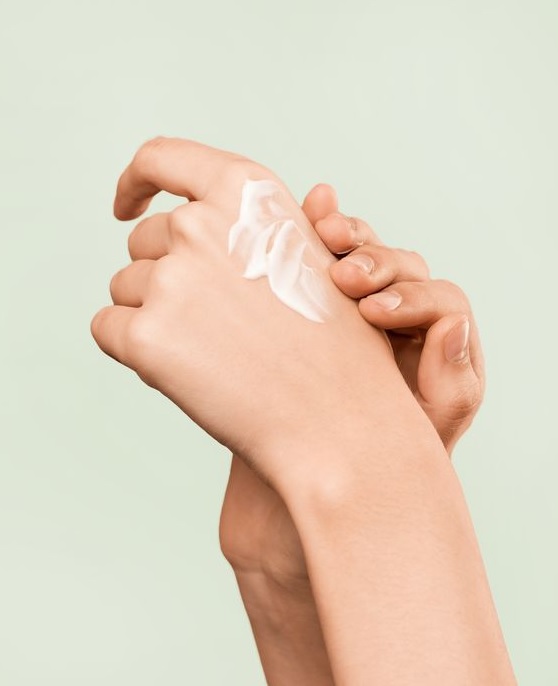 Next, is another key to getting flawless makeup. Even though this makeup is for daily, you still have to make sure that your complexion is flawless. And using a primer is the key to this problem. Primer will hide your big pores, hold the oil on your face, or hydrate your skin.
Isn't it very functional? You don't have to use a lot of products. Just using one primer can help your problem. But remember, you should choose primer based on your skin type and condition. That's why you must know about your skin type first, then you can choose the right primer for your skin.
3. Simple and Light Base Makeup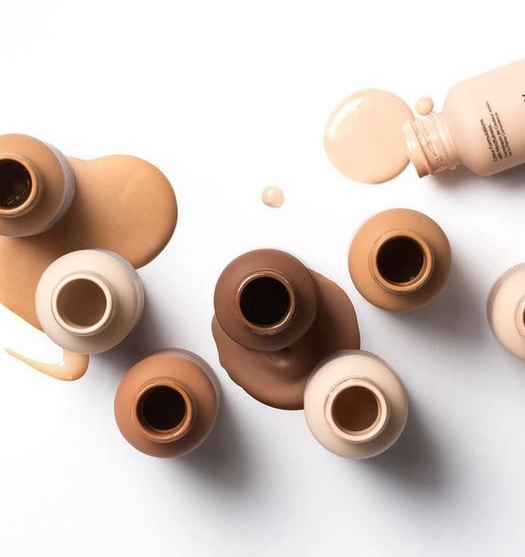 Because this is daily makeup, so you need base makeup that has a lightweight texture and is easy to apply. I'm sure all of you already know about this product. Yes, the answer is BB cream or CC cream. Both these products have a lightweight feel but still can even your skin tone because it's having light to medium coverage.
Now BB cream or CC cream has a compact packaging called a cushion. This product will be very easy to use wherever you are and the packaging is very travel-friendly that can fit in your bag. So we recommend you choose a cushion for your daily makeup.
4. Concealer to Cover Your Blemishes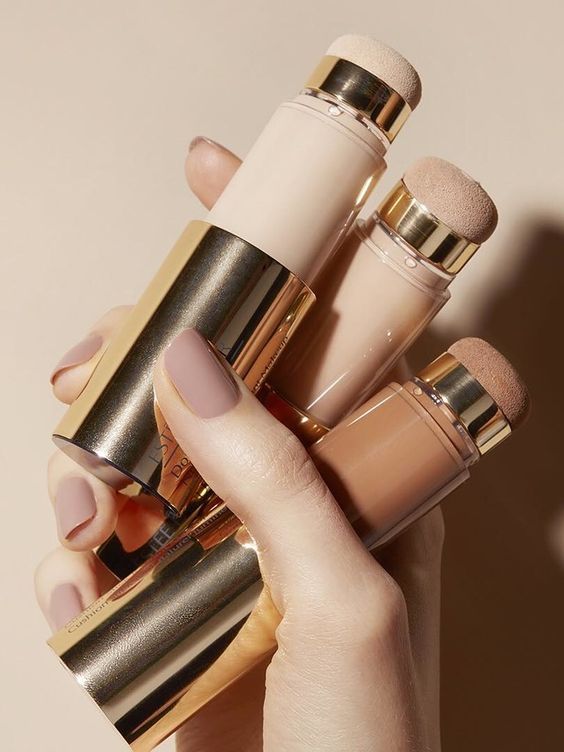 If wearing a cushion still can't hide your imperfection, don't worry girls. You don't have to use a double layer of cushion because it will feel heavy on your skin. So the concealer will be a great solution to this problem.
Use concealer only in your blemishes, dark spots, or undereye to hide your dark circle. Apply a less concealer to prevent the cakey. Before blending the concealer, you can wait for a few minutes until the concealer is half-dry. Furthermore, you can blend it slowly using a beauty sponge or concealer brush.
5. Cream Contour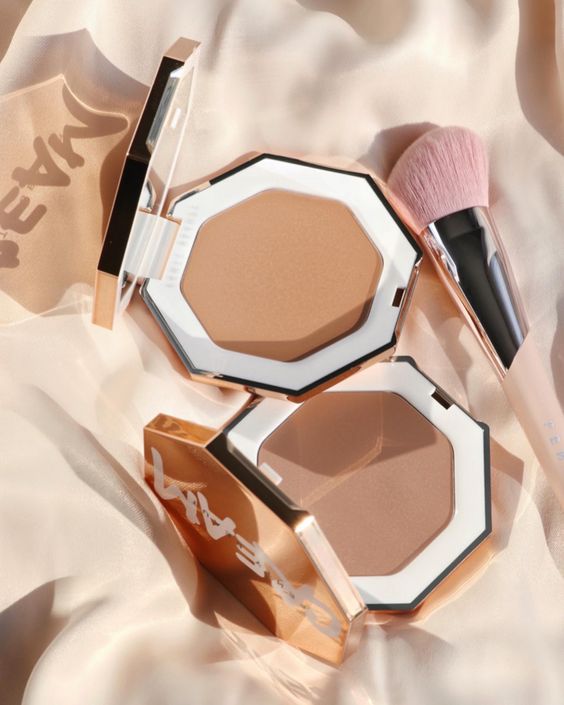 To bring back the dimension of your face, you need to do a contour. Besides that, the contour will give an illusion of having a small face or V-shaped face. Also, this can be an alternative for your chubby cheeks to look thin.
Because we want natural finish makeup, you can prefer to wear a cream contour than a powder contour. Because the finish of the cream product is more natural than powder. Apply less product on the face area that you want like under the cheekbone, jawline, and nose. Then you can blend it slowly without moving the base makeup.
6. Natural Blush Using Cream Blush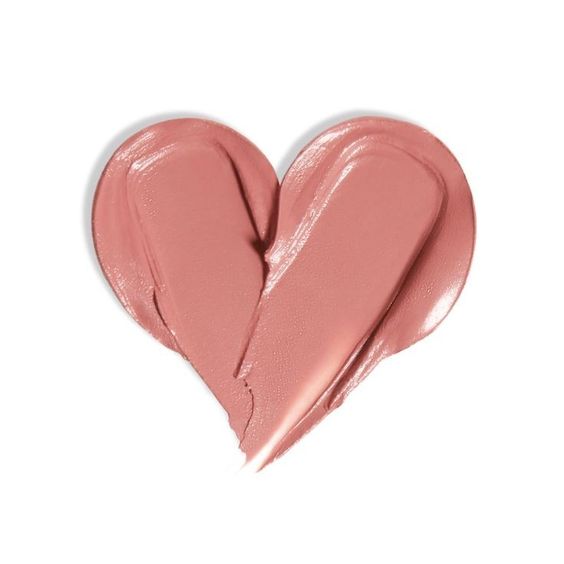 Blush is the part that has the function to make your face look fresh, so you can't skip this step. For the blush, we recommend you choose cream blush. Besides, it will make your makeup look natural, cream blush is also long-lasting than powder blush.
For you who don't have a cream blush, you don't have to worry or even buy this product. Because you can use your lipstick as the cream blush. Choose the natural color of blush like coral or peach to make your face look fresh and have a natural blush effect.
7. Lock Your Base Makeup with Loose Powder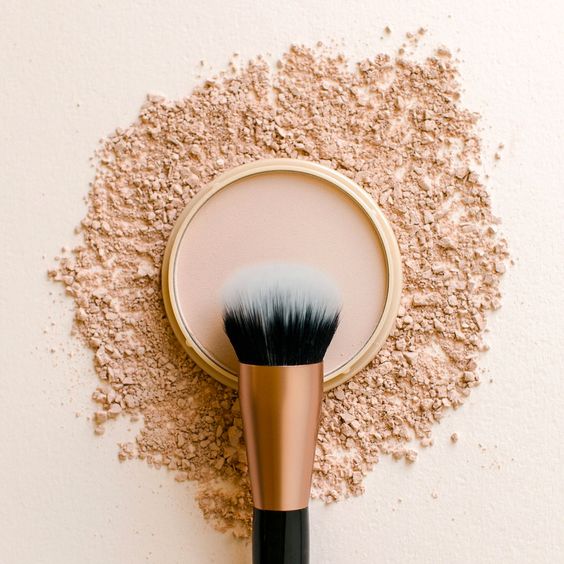 Because all of the base makeup is cream even the blush and contour. Therefore, you should make sure it's not cakey or melting by using loose powder. Choose the shade of powder which similar to your skin tone or you can choose translucent powder to make it more natural.
For you who have oily skin, you can do a baking technique to hold the oil on your skin and make sure your makeup doesn't easy to crack or melt. And for you who have dry skin, you can use less powder and focus on the area where you apply the concealer.
8. Bushy Brows Look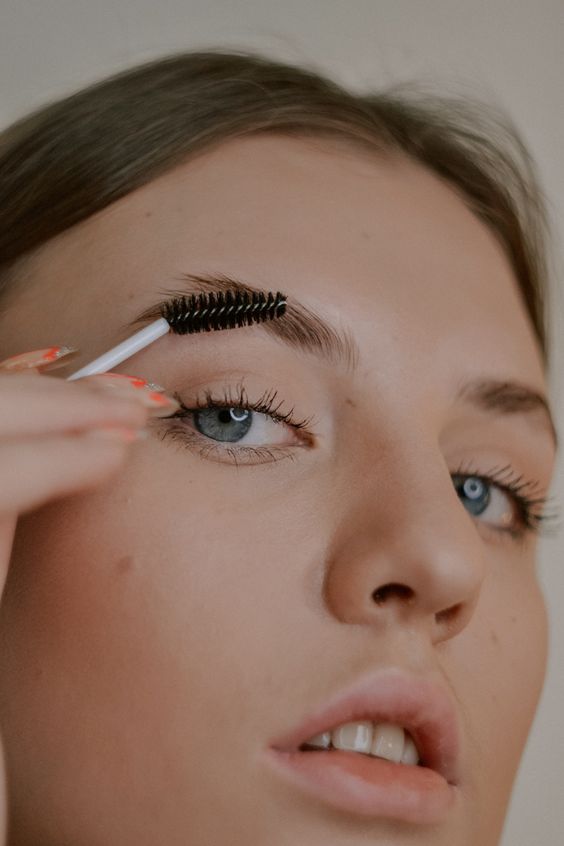 Choose the shape of the brows that look natural on your face. And bushy brows is one of our recommendation for you. Because it's focusing on making your brows look neat without looking too much.
If you have thick brows, you can just use clear brows mascara then tidy up with concealer. But if you have thin brows, you can use clear brows mascara to tidy up your hair brows. Then you can fill in using an eyebrow pencil while making the fake hair brows. Furthermore, you can clean the harsh line using concealer.
9. Neutral Color Eyeshadows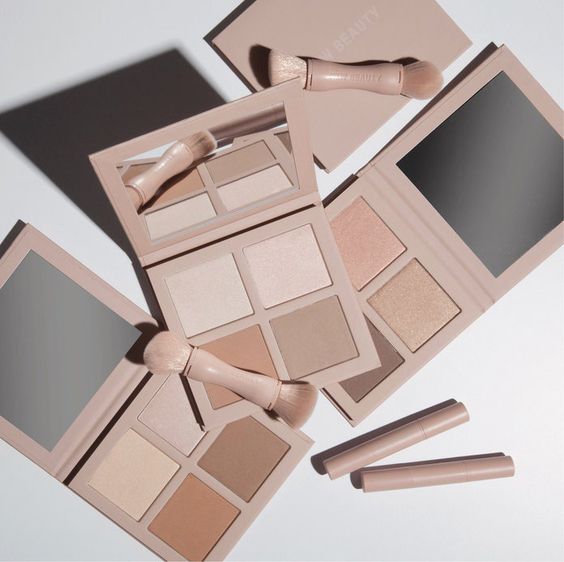 For the eyeshadow, you should choose a neutral color like coral, peach, or brown. But if you want to look more natural you can choose the brown color shadow. To make this eyeshadow look is very simple. So, read it carefully.
First, take the light shadow color and apply it all over your eyelid. Then, apply the darker color shadow on your outer corner to give a deep and big eyes effect. And the last to make your eyes look more awake, you can put on the shimmer shadow on your inner corner. You can do the same thing to your lower eyes.
10. Brown Eyeliner for Getting Soft and Natural Liner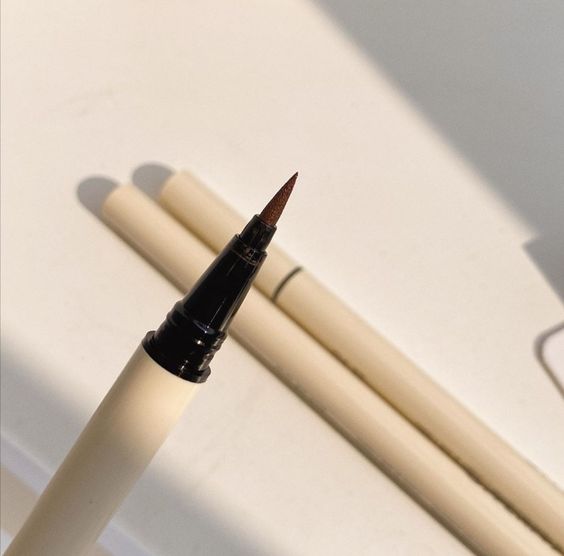 This is an optional step that you can do or don't. But if you want to use eyeliner to make your eyes look longer and give the big eyes effect, you can choose a brown color for your eyeliner. Using brown color will help your eye makeup look more natural.
For those who don't have brown eyeliner, you can use eyeshadow as the alternative. Draw the eyeliner from your inner eyelid to the outer eyelid. And the important thing is to draw a small wing liner to make your eyes look longer.
11. Curl Your Lashes Before Applying the Mascara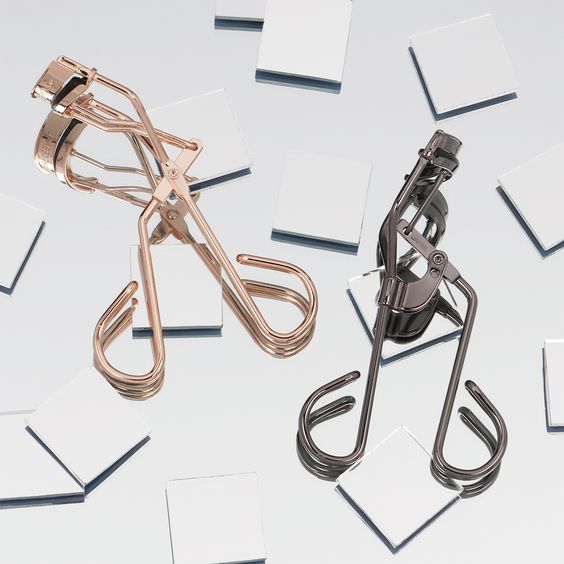 Before you apply the mascara, you can do this step first. Curl your lashes with an eyelash curler to make your lashes look curled and it can make your eyes more open. We want to give some tips to make your lashes curl for a long time.
You can heat your eyelash curler using a hairdryer, do this for a few seconds. After that, you should wait a few times to make sure it will not burn your eyes. Furthermore, you can start to curl your lashes carefully.
12. Choose Long and Volumizing Effect Mascara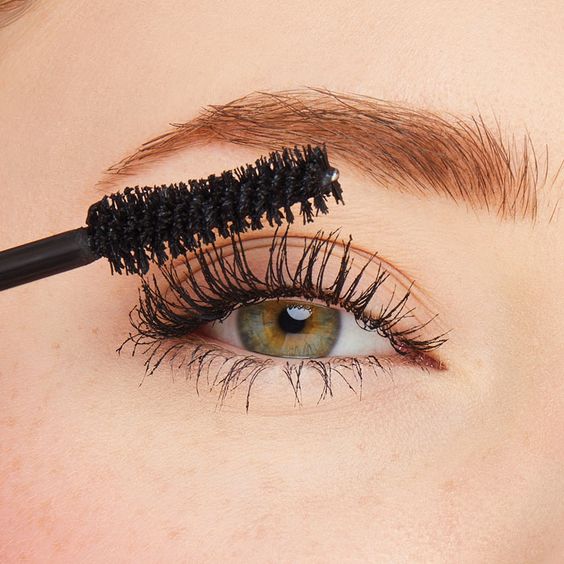 After you curl your lashes, you can start to apply the mascara to your upper and lower lashes. But you should choose the mascara that has a long and volumizing effect to get long and thick eyelashes. Especially for you who have short and thin lashes. And remember to make sure your mascara is waterproof and smudge-proof because you want to use it all day long.
13. Add a Little Bit of Highlighter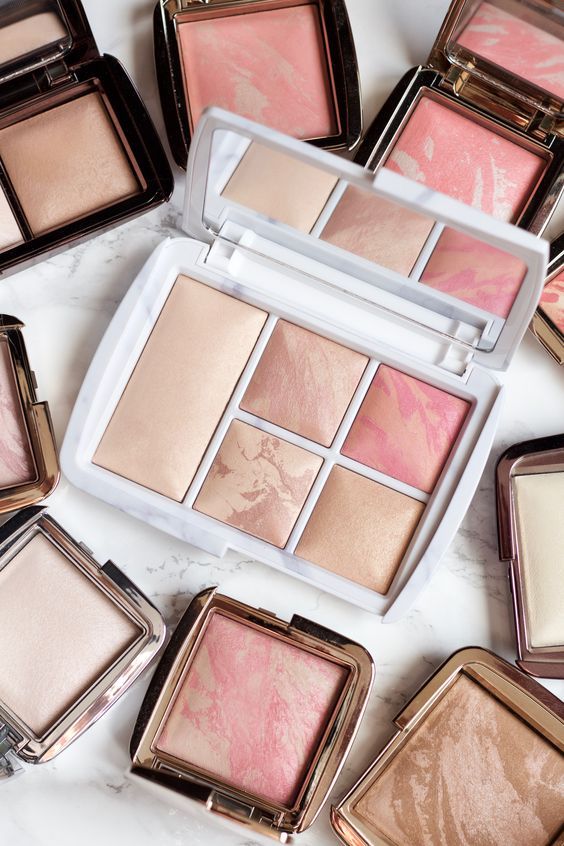 You can skip this step if you don't like to look too much. But for you who want to look like having glow skin, you can add a highlighter. Choose the highlighter which has a natural finish look. Furthermore,  apply it to the highest point of your face, like the cheekbone, brow bone, nose, and chin. You can also put the highlighter on the inner corner of your eyes to make your eyes look awake and fresh.
14. Lipcream or Liptint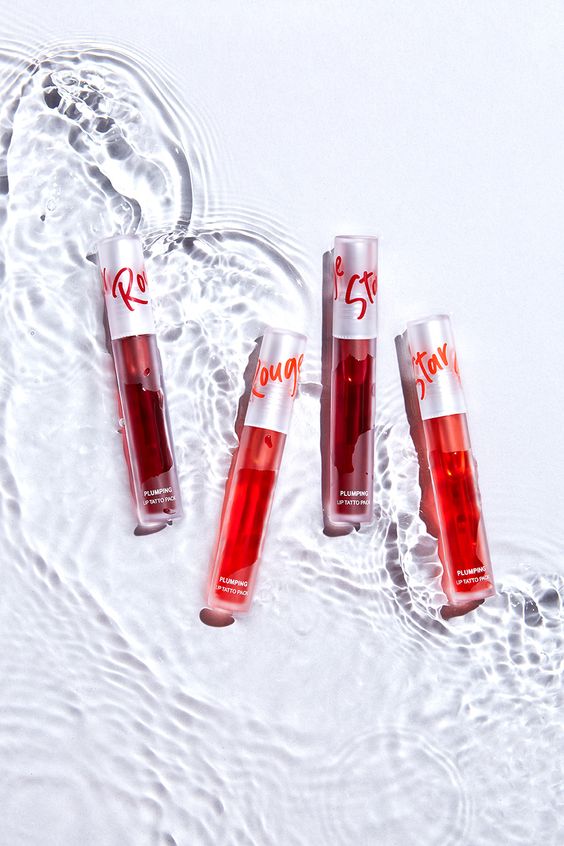 The part which very gives effect to your face is using lipstick. For this makeup, you can choose between lip cream or lip tint. If you want to go to work, you can prefer lip cream. But if you want to use this makeup for college or hangouts, lip tint will be a great choice.
You can choose natural color for your lips. And make sure the color it's suitable for your face. Therefore, you can use universal colors like nude, mauve, or peach. That color will be suitable for any skin tone and make you look fresher.
15. Never Forget About Setting Spray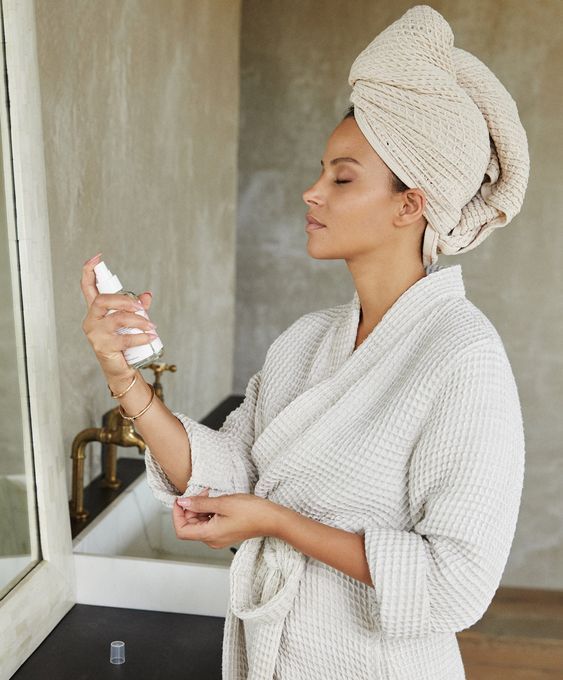 Do you know that setting spray can make your makeup stay all day without cracking or cakey? That's why you need this product. It will lock all of your makeup and can make your makeup look not powdery. So, you will get the natural finish like you want. Choose the setting spray based on your skin type to make sure it works well.
And everything's done. isn't it very easy and quick to shorten the times of your preparation? Even if it is very simple and quick, this is very successful to make your face look fresh and pretty. If you feel something does not match you, you still can adjust it. So I hope you like and enjoy this simple and quick daily makeup idea to look natural and fresh.