Sparkly Makeup Ideas for Night Out
Who loves the nighttime? I think I'm one of the people who love the night more than the morning. At night we can be more productive because it feels so calming and going at night is one of the best things people love doing. Therefore, there are a lot of activities that be held at night like a party or a date. Because the night is famous with dark, you have to light it up by using a shiny dress.
Of course, to balance the outfit, you also have to do the makeup. Don't let your makeup ruin your looks, especially on a special occasion. So, being confused about which kind of makeup that suitable for the night out? Okay, this topic can be one of the things that will inspire you! Because we will discuss how to get sparkly makeup look!
This tutorial is very easy even if you are still a beginner, so you can follow it easily. And yes, we aim for this makeup for universal, that's why it can be used for teenagers until elder women. Okay, let's get to know step by step to get sparkly makeup look!
Always Use Skincare as The First Step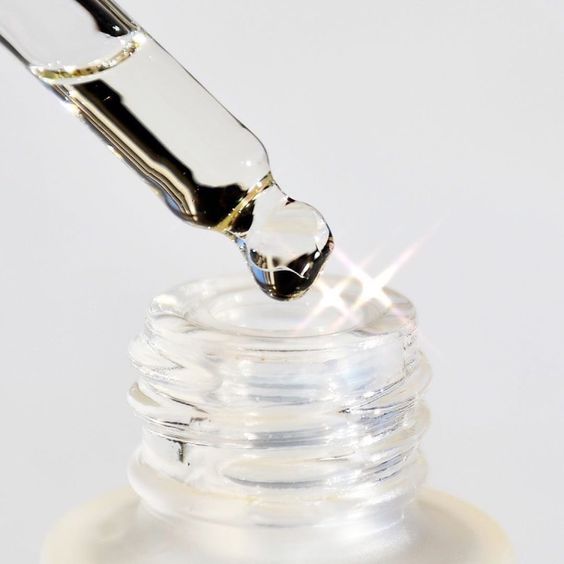 The first step is skincare! I know sometimes wearing skincare feels so tiring and lazy. But I guess, you won't feel that way anymore if you know wearing skincare before makeup can help to prevent the skin from any problems. Like it can prevent your skin from acne and breakouts because of chemical makeup. Make sure you pick the right skincare based on your skin type to get flawless makeup!
Never Miss Out to Wear Primer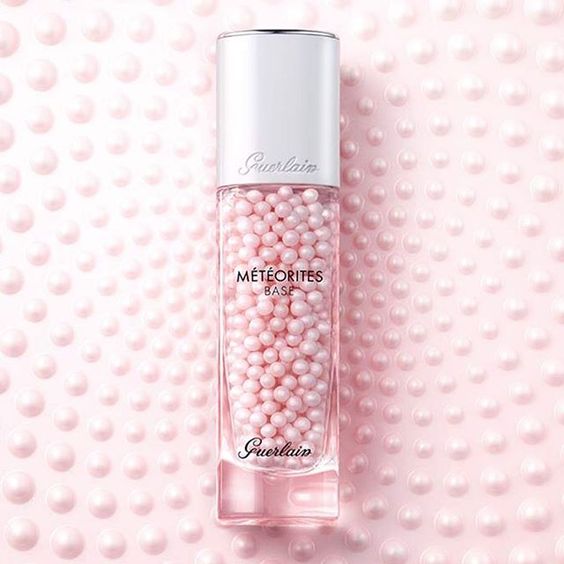 Besides skincare, primer also helps you to protect the skin. Furthermore, another function of the primer is fixing the problem on your skin like blurring the big pores, canceling the redness, holding oil, hydrating the skin, and many more. So, choosing the product that is suitable for your needs is very necessary to determine the finish of your makeup.
After picking the primer, you can start to apply it and focus on the area that has a problem. For oily skin people, focus to apply on the T-zone area. Meanwhile, if your skin tends to dry, apply on the area that is possible to get cracked.
Colour Correct Concealer to Correct The Imperfections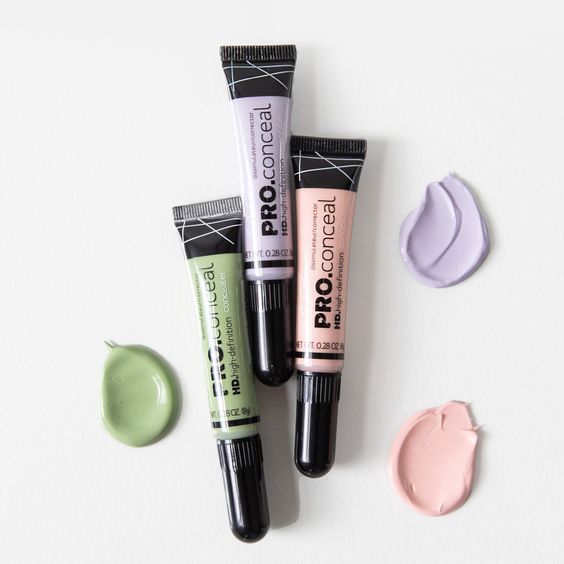 Redness, dull skin, dark spot? Say goodbye to it! Because you already found the product that will crash it in a while. Of course, color-correcting concealer! I guess this is one of the lifesaver products that will help you to achieve a flawless skin look.
As you know, there are 4 colors and you must know about the function of each color! Purple color to highlight the area that looks dull. Then, the green color has the function to correct redness or acne. Furthermore, yellow and orange colors for hiding dark areas like dark circles or dark spots.
Use Concealer Before Foundation for Having Light Skin Makeup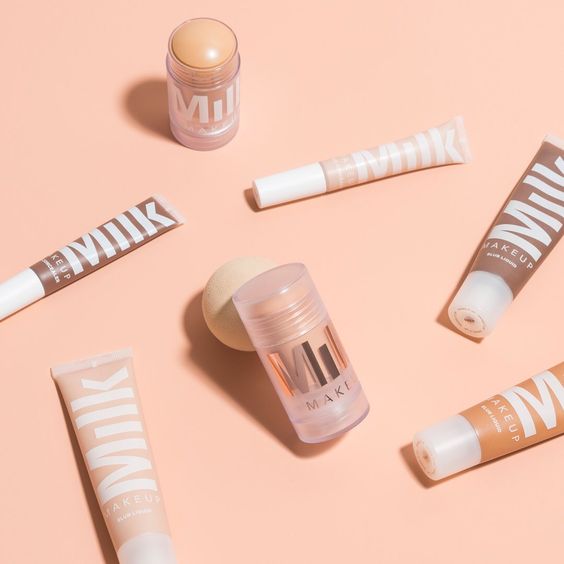 To support the function of color correction, you need to wear concealer! Maybe you can skip the color correcting if your skin problems are not too severe and you can just go on with concealer. Same to color correcting, concealer has the function to correct imperfections. The difference is just concealer has a color that looks like skin.
Put on the concealer in the area that needs the coverage such as acne, dark spot, dark circle, and the area that you want to highlight. Leave for a few minutes until the condition is half dry if you want full coverage. But remember, not every concealer can use this method, because some of the products will be hard to blend if the condition is half-dry.
Apply Foundation Based on The Skin Tone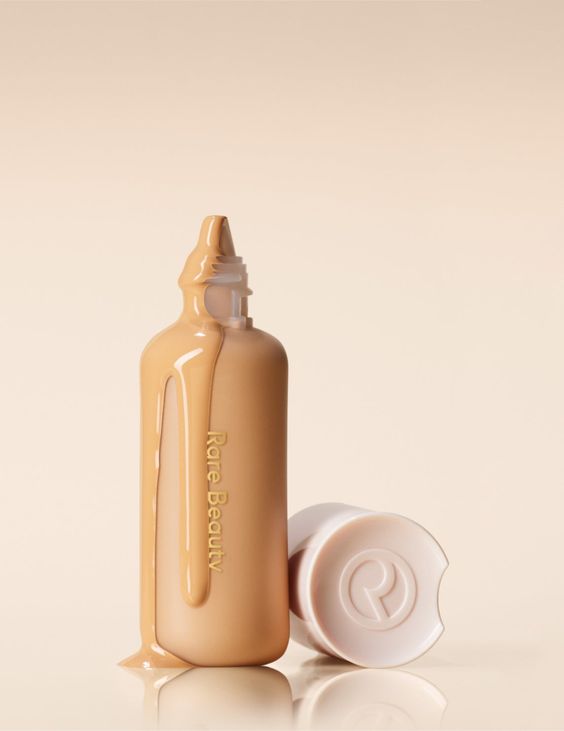 Now get into the foundation! You have to wear a shade of foundation that similar to your skin to avoid the clown face. Furthermore, adjust the coverage to your needs and skin condition. If you feel like your skin is clean and healthy, maybe sheer coverage is perfect for you. Otherwise, if your skin has a lot of trouble, you can prefer a medium to the full-coverage foundation.
The last thing that you have to consider is, the finish of the foundation! Yes, there are dewy, semi-matte, and matte finishes. A dewy finish is created for dry skin people. Then, semi-matte and matte finish for those who have trouble with oily skin.
Contour Your Face!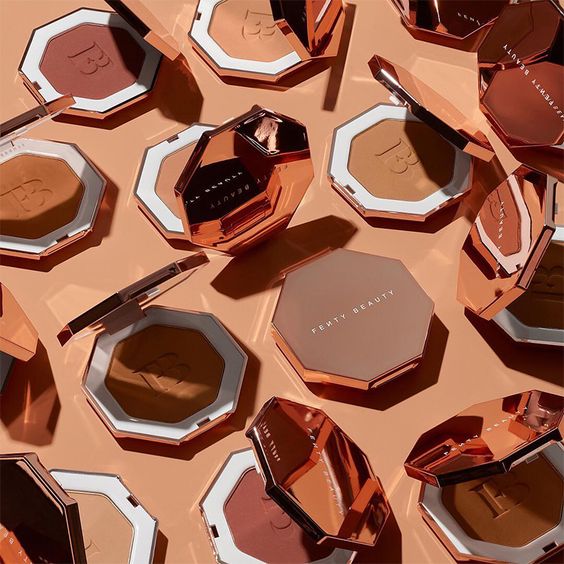 Next, use a contour! Choose a color that is not too far from your skin tone to give natural look. And you can apply it on the area that you want to look slimmer like the nose, under the cheekbone, jawline, and hairline. Or you can also apply the contour based on your face shape.
Make Blushy Cheeks with Blush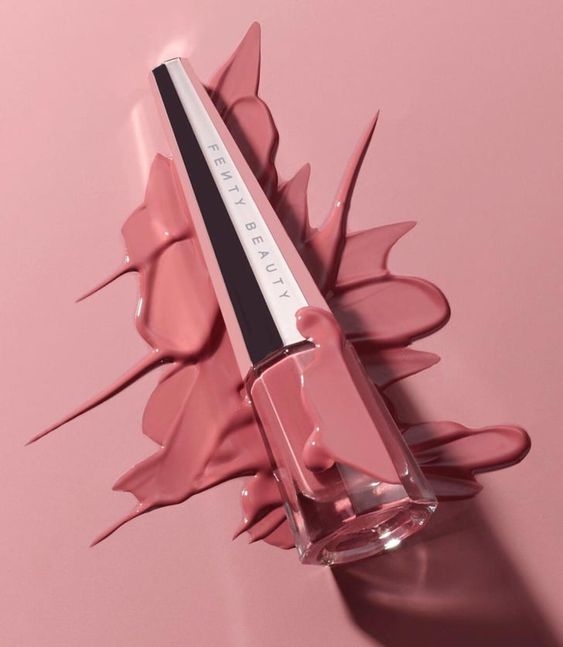 Continue to the product that can make your face look sweeter which is blush! There are two kinds of blush which are cream blush for the natural finish and powder blush for the bold looks. But there are a few powder blush that has a sheer coverage which is suitable for natural looks or daily makeup. Furthermore, adjust the color of the blush with the eye makeup to prevent a tacky look.
Apply Powder All Over Your Face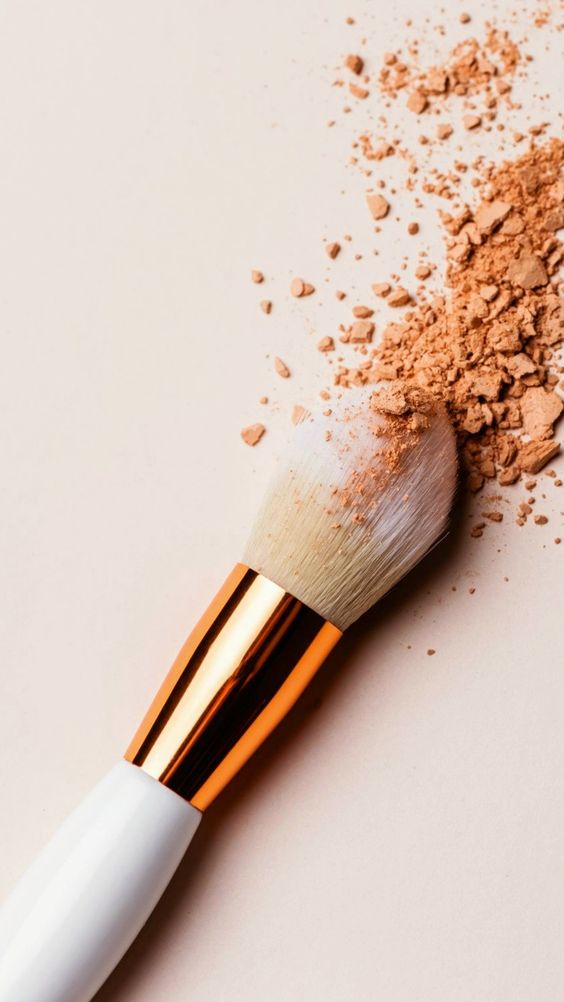 Makeup will not be complete if you do not wear a powder! Especially if your skin is oily, you need powder to make your makeup stay long-last. Use a powder all over your face with a brush or sponge. And if you have oily skin, you can do the baking technique that will prevent greasy skin.
Feathered Brows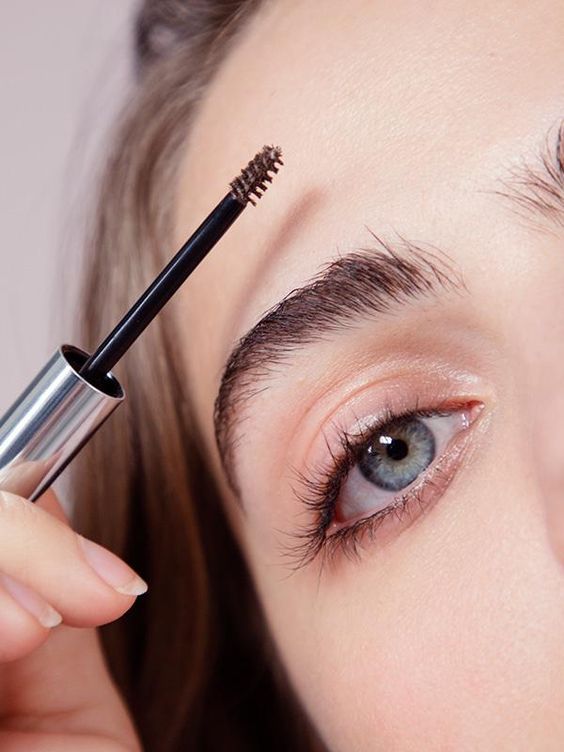 The point of this makeup is on the eye makeup, so for another part, you can make it as natural as possible. Therefore, making your brows natural and feathered can be a great idea. Don't worry, we will tell you to get these brows.
First, make your brows feathered by lifting the hair brows with soap or brow mascara. Then, draw the brows by following your natural brow shape using an eyebrow pencil. Furthermore, conceal the outer shape of your brows to clean the edges.
Eyeshadow for The Eyelid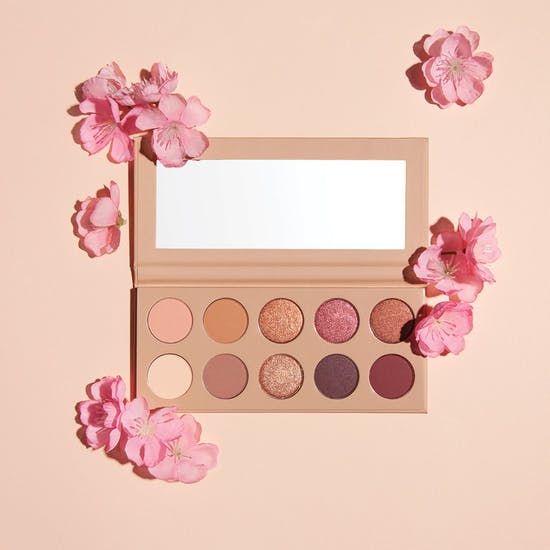 The essence of this makeup is sparkly. So, we don't care about the color! Therefore, we recommend you match the color of the eyeshadow with your outfit. And use a shimmer color to give a sparkly effect. Always remember to blend the eyeshadow well until there's no harsh line that can avoid you from a tacky makeup look!
Make a Sharp Eyeliner Look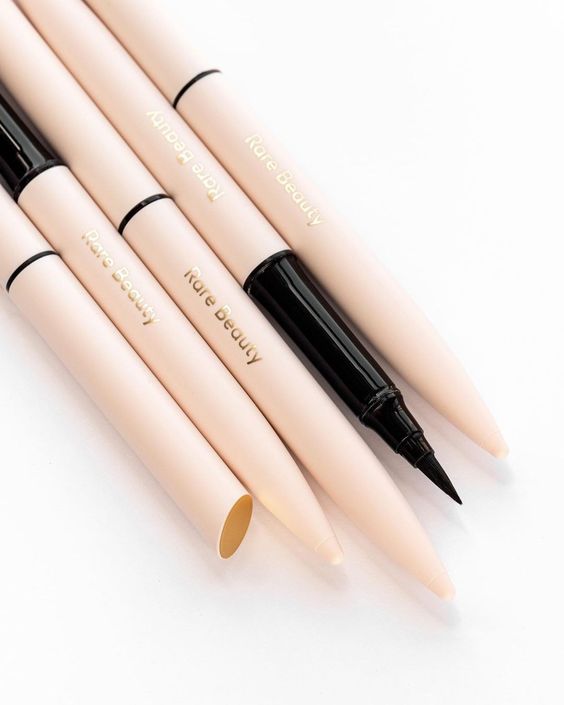 Eyeliner? Of course, it is necessary for this makeup look! You can't leave this step because it can make your eye makeup on point! Draw a foxy eyeliner shape that is suitable for any type of eyes whether for big eyes or small eyes.
Add White Eyeliner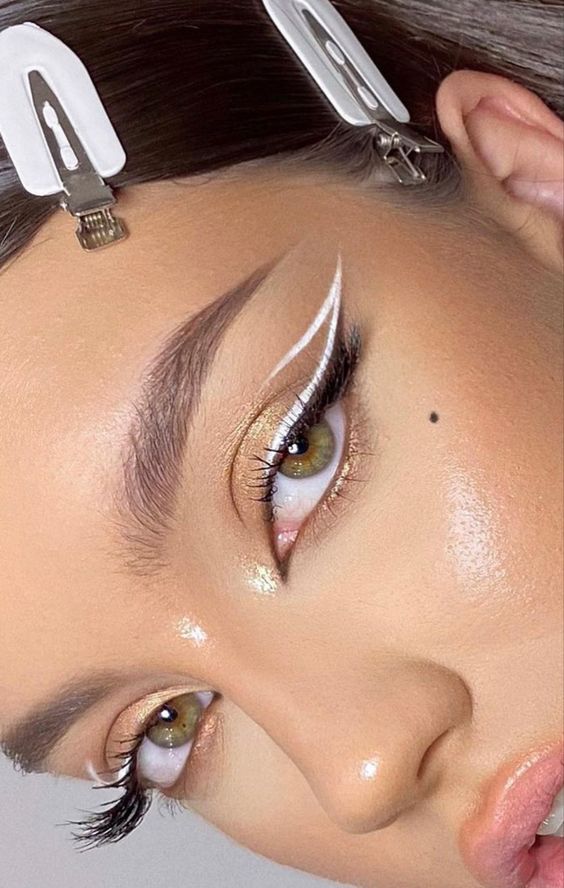 We want this makeup looks sparkly, so you must add white eyeliner. Yes, it can be one of the things to make this night-out makeup looks different than usual makeup. Draw the white eyeliner to the top of the black eyeliner and at the end of your eye draw the line to connect it to your crease and it will look like a wing shape.
Curl The Lashes with Eyelash Curler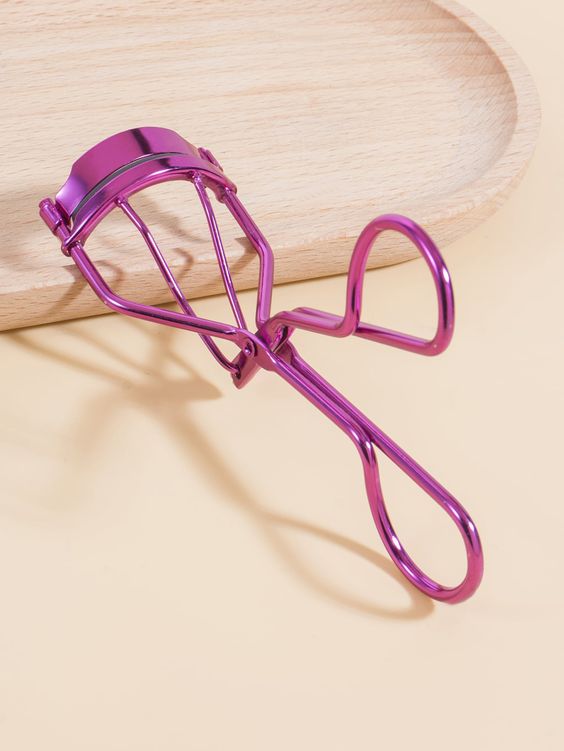 If you were born with curl lashes, you're lucky! But if you don't, you don't have to feel sad, because we can make it with an eyelash curler. This step will make your eyes more open and awake, so can be one of the alternative ways if you have a small eye. Heat the curler with a hairdryer before using it to get long-lasting curl lashes looks. Be careful while doing this technique, it can cause eye injury.
Mascara Time!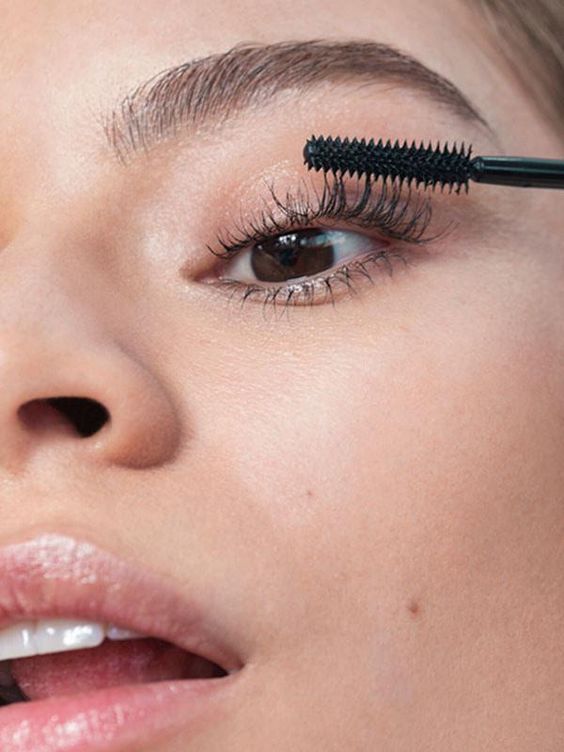 Even though your natural lashes can't be seen if you wearing false lashes, you still need to apply mascara! It will help you to merge your natural lashes and false lashes. So, use mascara on the upper and lower lashes and wait until it dries before continuing to the next step.
False Lashes Can Make Your Eye Makeup Pop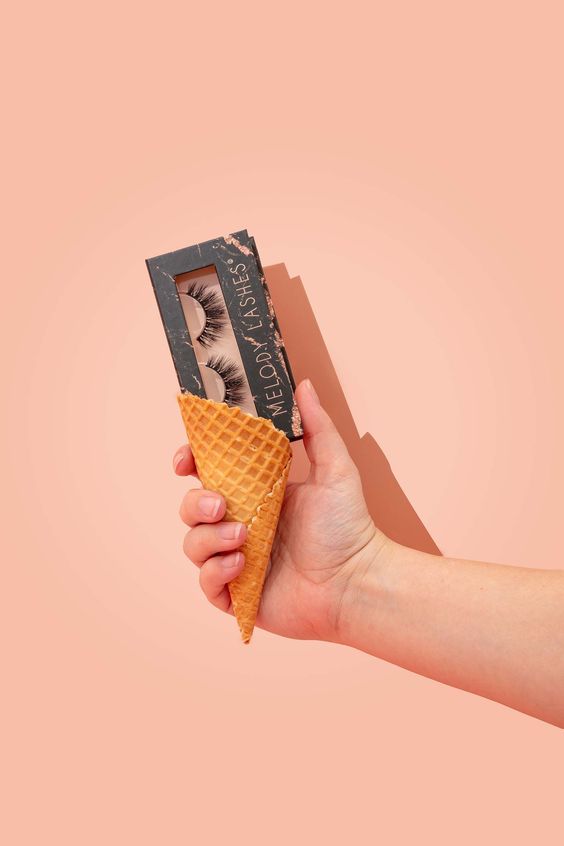 It's time to complete your eye makeup step! So, we're gonna close it with false lashes that will make your eye makeup look on point in a while. False lashes also have a lot of types and shapes, and we suggest you choose them by adjusting to your eye shape. Not only that, but it is also important to know whether these eyelashes are heavily used or not to ensure a comfortable feel.
Okay, if you are still a beginner, maybe it will be hard to apply the lashes. Therefore, we want to give you a step to apply it. First, give the eyelash glue to the lashes. While waiting for the glue dry, you can bend the lashes to make it easy when apply to the eyes. Furthermore, put it on the upper of your lash as close as possible.
Add Glitter if You Want to Look Extra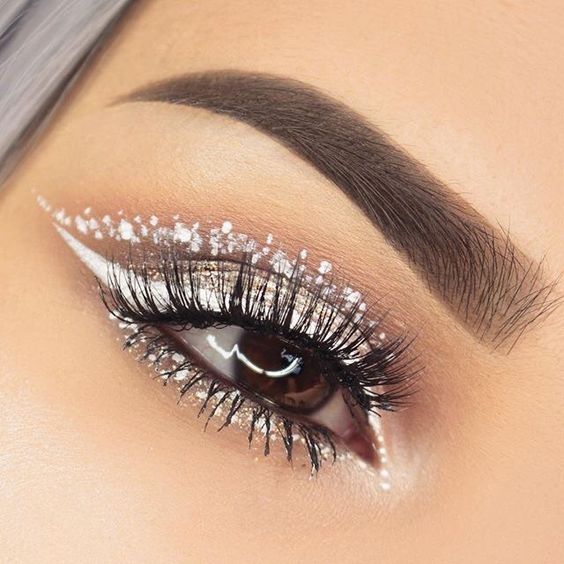 This part is optional, if you want to look extra, you may add glitter to the eyelid. Remember, for not use it too much again and again to prevent a tacky look. Adjusting to the occasion is also important while considering whether to do this step or not. But if you want to wear this makeup for the party, I guess it will be the best decision.
Choose the color of the glitter based on your eyeshadow color. Then, use a small brush to apply it to the area that you want. Not only for the eyes, but you can also use it for other areas of your face too like the cheeks or forehead.
Highlight The Prominent Part of Your Face with a Highlighter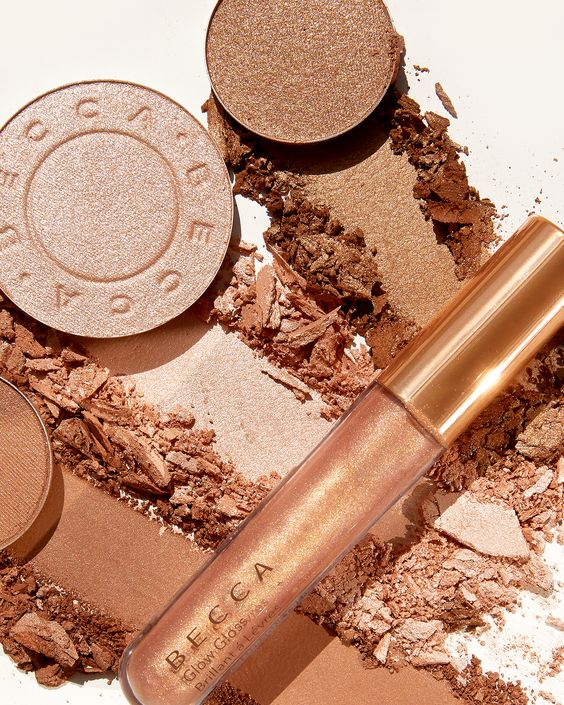 Now highlight the highest point of your face with a highlighter! If you pick a liquid highlighter you will get the natural looks. Meanwhile, use the powder highlighter if you want to look blinding. We can't give a recommendation, because it is based on the taste. We just advise choosing the color of highlighter that matches your skin tone.
Draw Your Lips with a Lip Liner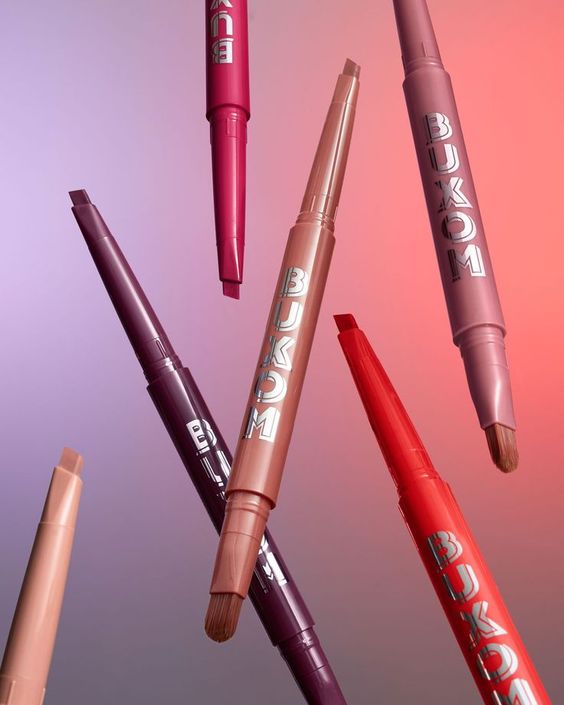 Full lips are the lips look that we want to achieve on this makeup. Not only sparkly, but this makeup will give you a sexy vibe. For starting the step to make full lips, you can draw the line of your lips with a lip liner. For those who already have big lips, you can draw following your natural lips. Meanwhile, for small lips people, draw the overline to make it looks bigger.
Nude Lipstick to Balance The Looks
The second step of doing your lips is to apply nude lipstick or lip matte. Why choose the nude color? The answer is to make your makeup looks balanced. We already get the point on your eye makeup, so to make it looks harmonious, nude color is a perfect choice. Furthermore, apply the lipstick all over your lips without out from the line that you already make.
Get The Plump Lips Using Lip Gloss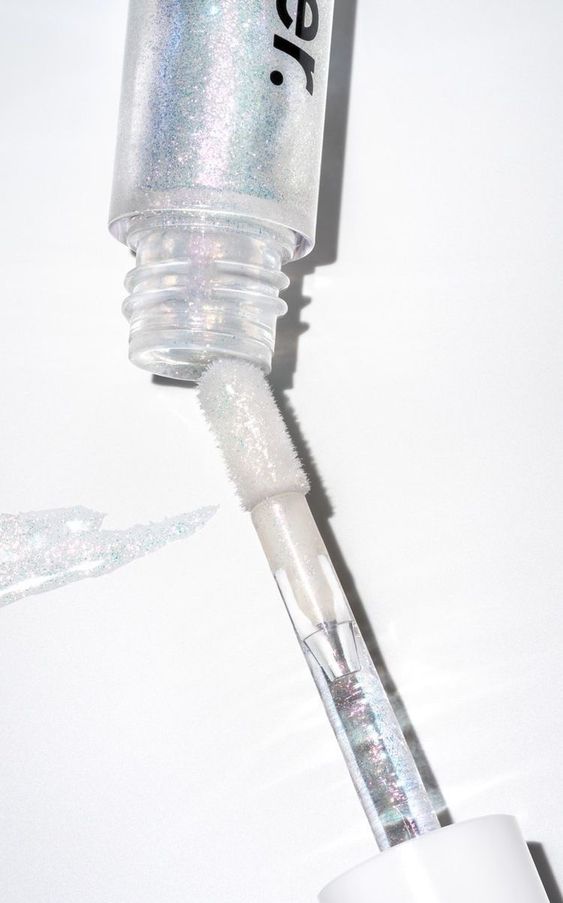 Use lip gloss to make plump lips. Maybe it feels greasy on the lips but believes me, you would love the result! Still don't like the feels? It's okay if you want to leave this step. Makeup is about the comfortable feeling so don't force yourself.
Setting Spray for The Last Step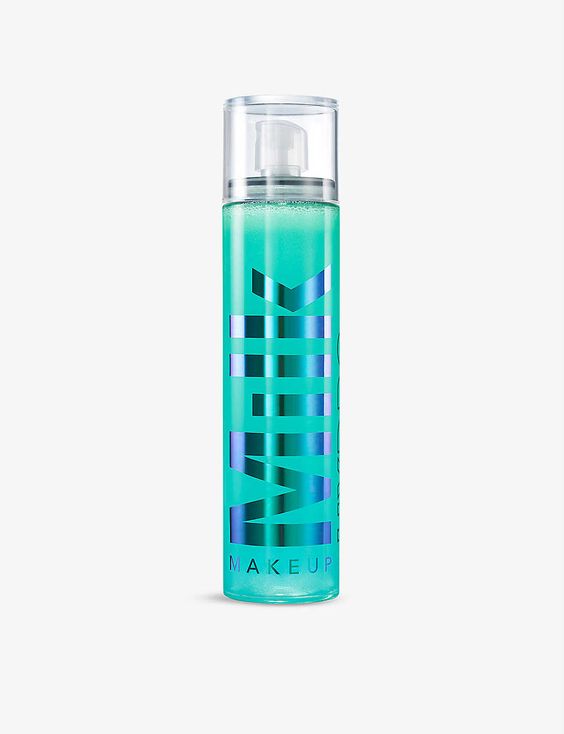 The last step is to spray the setting spray to give a long-lasting makeup. I know the very important from makeup is how to make it stay all day without crack or greasy, so here is the answer to what you desire. Make sure you wear products that match your skin type to feel the maximal result.
Now you already know step-by-step on getting sparkly makeup! Isn't it quite easy to follow? So, what are you waiting for? Go wear this makeup for the night out. And don't forget to adjust it to the event that you want to go to. Hope you enjoy this topic!