Feeling bored or getting tired of your work? This is the right time to travel with your friends or alone! Besides preparing the destination, money, or ticket, you should also prepare the thing that can support you. I know you will feel confused, what the thing it is? The answer is outfit, hair, and the main idea is makeup!
Because traveling is the time for you to take a lot of photos that you can upload on your social media or you can keep as a memory too. Makeup is the thing that can determine your mood, I'm sure if you have cracky or greasy makeup, your mood will be bad and you don't want to take a picture. Moreover, if you doing a traveling, you don't know about the weather in that country and can give an effect on your face.
But you don't have to feel worried anymore! Because now, we want to share with you how to get long-lasting makeup without cracky or greasy for traveling or you can make it as your traveling makeup idea. This is very simple and natural makeup that can be followed by everyone, even if you're still a beginner. So, if you already feel excited, let's get move on to the tutorial!
Long-Lasting Travel Makeup Tutorial
1. Keep It Simple by Changing Your Glasses with Contact Lenses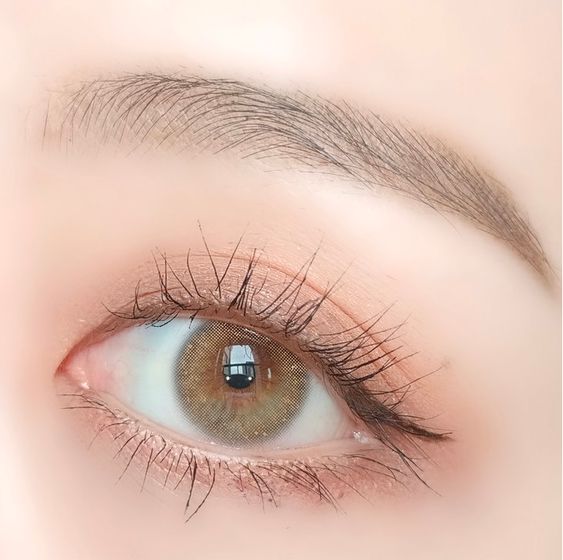 Isn't wearing glasses so disturbing? Because you should make sure your it doesn't fall or break. Therefore, we recommend you prefer to use contact lenses over glasses. Contact Lenses has a simple design that is made for you who have a lot of moves or don't want a nerd look. But for those who have sensitive eyes, we don't recommend using it because it will make your eyes irritated.
Furthermore, contact lenses have a lot of types and colors that you can adjust by your favorite or that match your face. If you're still confused about how to choose the right contact lenses for you, we will give you some tips.
For people who already have big eyes, I think you just need to choose contact lenses with a diameter of around 14 – 14,5 mm. Otherwise, if you have small eyes, you need lenses that can give a big eye effect and prefer a diameter of 14,5 – 15 mm. For the color, you can choose clear, black, or brown for a natural look. And if you want to look bold, you can use grey, blue, or any bright colors.
2. Preparing Your Skin Very Well by Using Skincare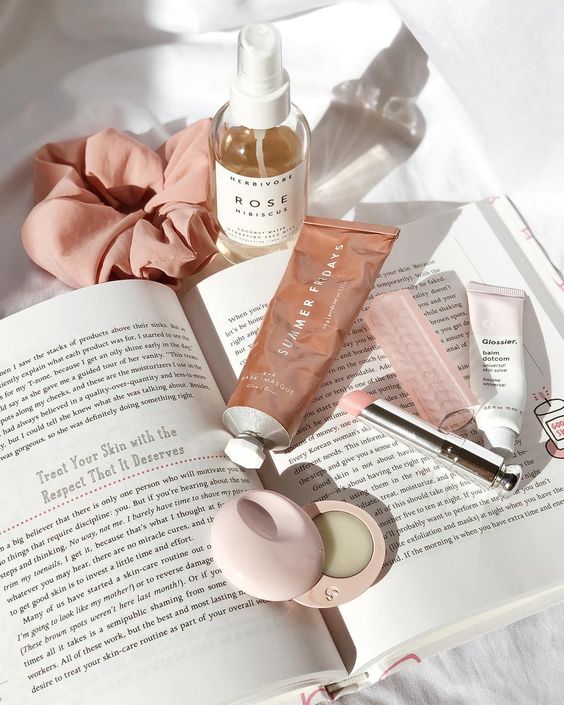 Going to another country means your skin condition will change, whether it could be dried or oily. That's why you need to use skincare that can fix this problem and prepare your skin very well before putting on makeup. Because if you force your skin to apply makeup without skincare, your makeup finish will be cracked and greasy after a few hours.
And for you who have oily skin, you don't have to be afraid your makeup will be greasy if you put on skincare before makeup. If this problem happens, it means you don't know how to choose the right skincare. Therefore, we will share with you how to choose the right skincare based on your skin.
First, for people with oily skin, you just need skincare that has a light and watery texture. Believe me, this kind of skincare will be easy to absorb into your skin and will not make your makeup look greasy. Next, for dry skin people, you can use skincare that can moist and hydrate your skin well like thick and gel texture.
3. Use Primer to Make Your Makeup Flawless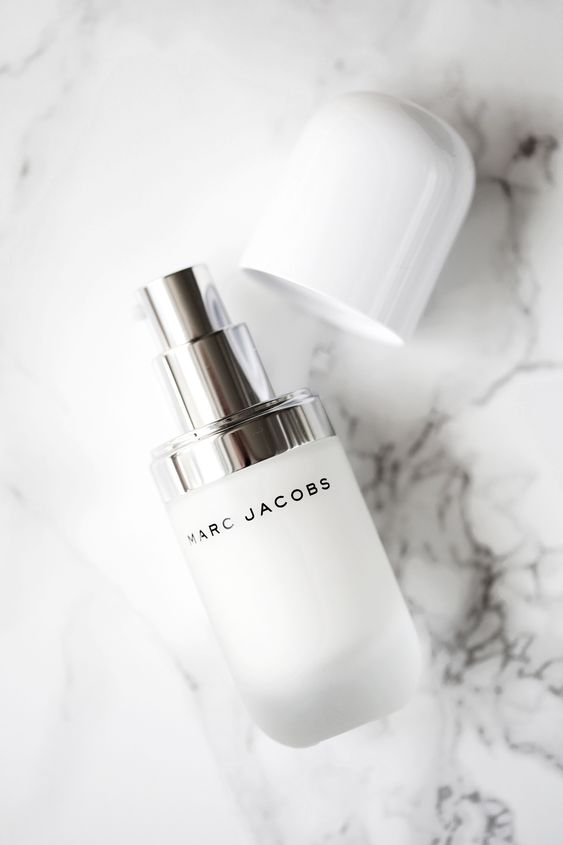 The key to having flawless makeup is very simple and easy. Do you know what it is? Yes, you're right! Primer is the answer girls! Maybe some of you think wearing primer is not important. But if you are a makeup pro, I'm sure you already know how important this product is.
Primer has the function to fix your skin problem, so your makeup will look more flawless and also long-lasting. But you can pick any primer, you need to choose the product based on your skin type and problem.
Silicone primer for you who have oily skin, because it can hold the oil on your face and blur your big pores. And for you who have dry skin, you can choose gel or cream primer that's good for giving hydration to your skin. Furthermore, if your skin has a lot of acne or redness, you can fix it with a primer that has a cream texture usually in green color to discolor the redness.
4. Choose Cushion for Having Natural and Light Weight Complexion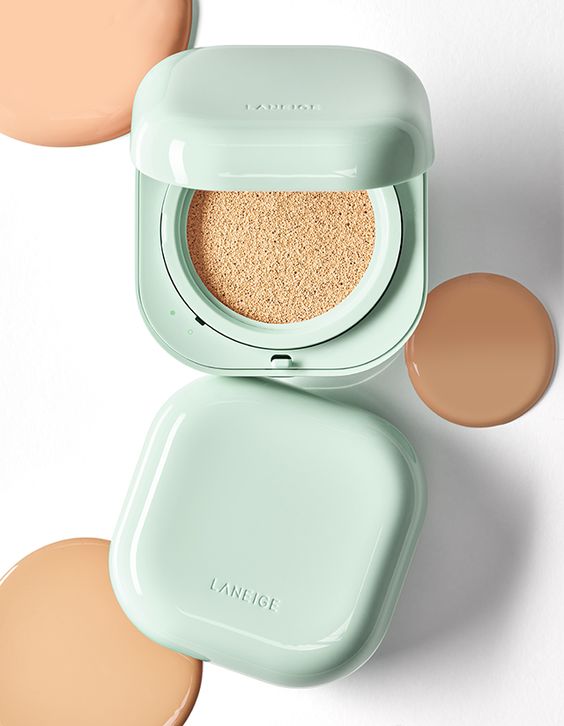 Because we want to go traveling, I think a product that has compact packaging will very helpful for you like a cushion. The cushion is a complexion product that has a light and natural finish which is very popular in Korea. You don't have to worry about the coverage because usually, this product has light to medium coverage.
Use cushions based on your skin type to get a flawless finish look. You can use a dewy finish cushion if your skin type is dry. Meanwhile, use a matte finish cushion if you have oily skin. And use it with the layering technique to keep natural.
5. Hide Your Blemishes with Concealer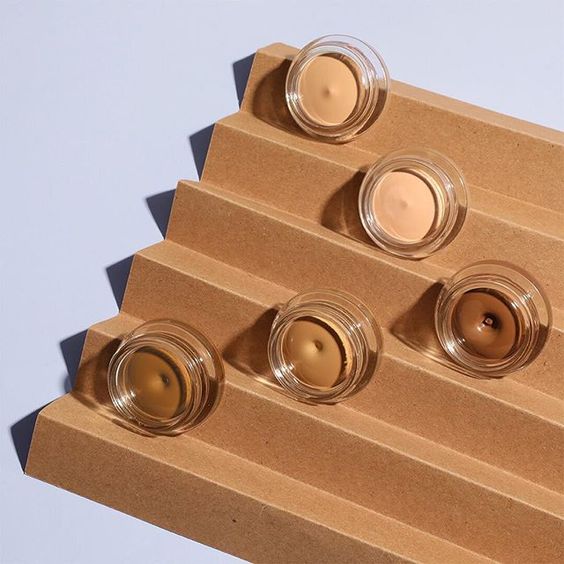 I know the cushion has a light to medium coverage that's not enough to cover your blemishes. But you should be calm girls. Your skin still can look flawless and clean with the help of concealer. Concealer is made with a high coverage over foundation or even cushion.
For traveling, I think liquid concealer gonna be a great choice to keep the natural look. Besides that, this type of concealer will be very light to use and prevent your makeup from getting cracked. We have a tip if you want your concealer can cover your blemishes very well.
First, you should apply concealer that needs extra coverage like under the eyes, acne, or dark spot. Then, you can wait a few minutes until the condition is half-dry. After you feel it's enough, you can continue to blend it with a wet sponge. And voila, your look so flawless now!
6. Loose Powder to Set Your Base Makeup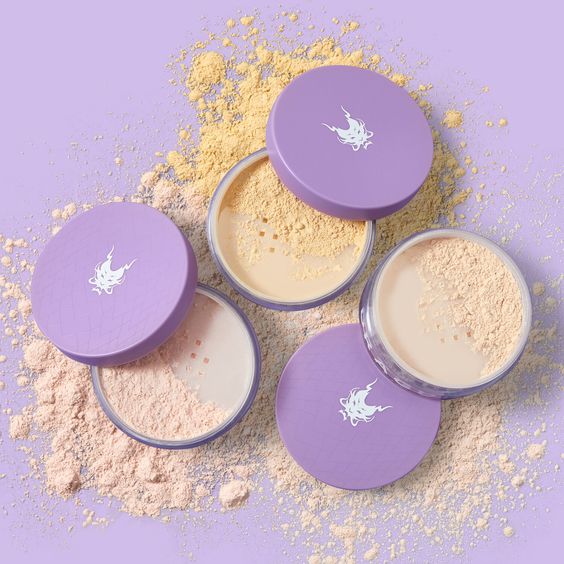 Now is the time for you to set your base makeup to make sure it will not move anywhere or get cracked. Especially if you travel to a tropical country, make sure you set your base makeup very well to prevent your makeup cracked or melting. That's why you can use a loose powder which is good for setting your makeup.
If your skin is dry, you can use less powder and put it only on the area that easy to get crack or you put the concealer. Furthermore, for people with oily skin, you should do a baking technique that can avoid cakey makeup. To do this technique, you just need to take a lot of powder and put it on the area that easy to gets oily and the area where you put the concealer. Then, if you feel it's already set or enough, you can blend it with a powder brush and make sure there's no powder left on your skin.
7. Contour to Give a Dimension to Your Face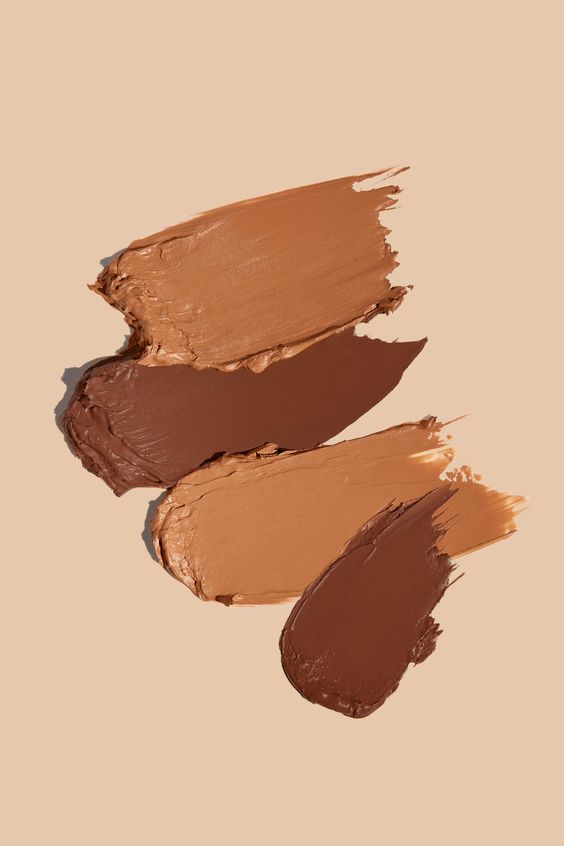 After you use complexion makeup, your face will lose its dimension. If you let this problem happens, your makeup will look tacky and not natural. Therefore, contouring is very helpful for you! Not only give a dimension, but it can also make a new illusion to your face so you don't have to waste your money on surgery.
Choose a contour that has a shade 1-2 below your skin. Furthermore, you can continue to contour your face like under the cheekbone, jawline, nose, and hairline. Make sure you blend the contour well to prevent a clown face.
8. Look Fresh by Using Blush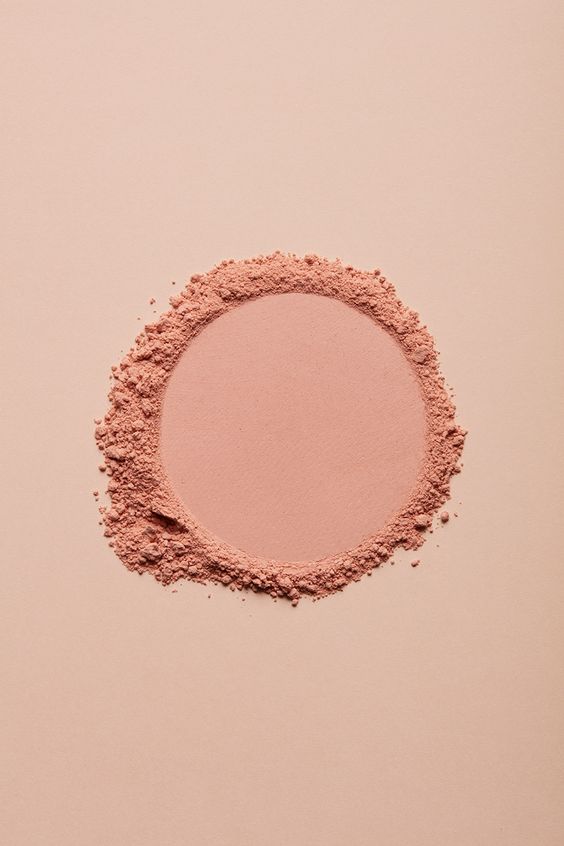 Traveling is mean you're ready for the sleepless time because you need to focus to explore the country. This habit maybe can bring the worst thing for you like making your face looks pale. So, you need the use blush that can make your face look fresher and more awake.
For this kind of makeup, we suggest you choose a blush color that can give a fresh and natural look like peach or coral. After you choose the right blush color, you can use blush on the apple of your cheeks using a blush brush. Or you can also use a cream blush to make it look more natural and use it before you use a powder.
9. Natural Brows Look Will Make You Look Younger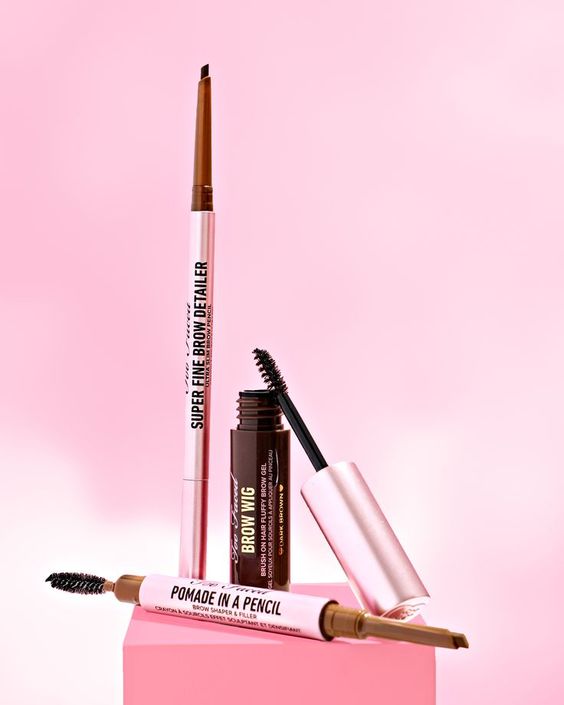 For the eyebrows, you can choose a natural look. Besides making you look younger, it's also very suitable to use for traveling. Imagine if you use it on fleek brows, isn't it will look too much? Moreover, if you have been sweating, I believe it will ruin your whole makeup.
To do these natural brows it's so easy, you just need to brush up your eyebrows using a spoolie brush. Then, apply brow mascara to give the effect of feathered brows. After doing this step, you will see the blank space on your brows. So, use an eyebrows pencil to fill the blank space. Furthermore, make your eyebrows look neat and shaper by using concealer.
10. Natural Color Eyeshadow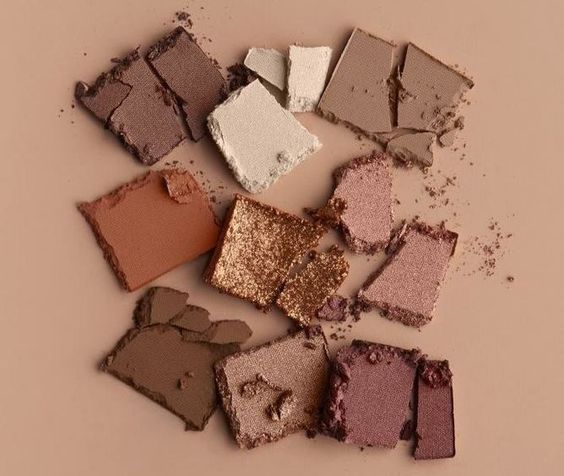 For the eyeshadow part, you just need to wear natural color to prevent a tacky look. You can adjust the color based on the country that you go to, but for a safe color, I think brown color eyeshadow gonna be the best choice.
You can use light color eyeshadow all over your eyes. Take a little bit darker color and put it on your crease. Then, use a darker color to the outer corner to give a deep eye effect. Don't forget to blend the eyeshadow until there's no harsh line. Furthermore, use a shimmer eyeshadow to the inner corner as the last touch. Do the same thing to your lower eyes.
11. Use Brown Eyeliner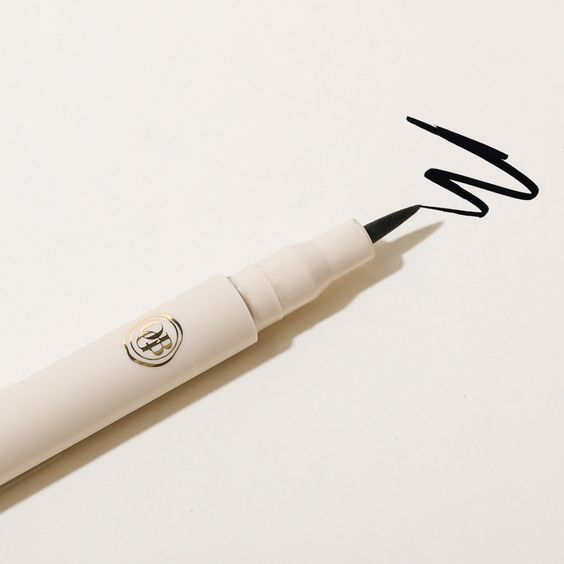 This is an optional part because you can skip it or do it. If you already have sharp and big eyes, you don't need this step. But if you have small eyes and want to make it look deeper, you can do this step. I know this step is so tricky and the hardest step of any makeup, but you don't have to be afraid because we will give you the tip.
Choose brown color eyeliner to keep the natural look, and use a product that has a small tip end that can make it easy to draw the line. Furthermore, you can start to draw the line from the inner corner to the outer corner. Then, at the end of the eye, you can add a small wing to make your eyes look longer.
12. Make Your Eyes Prettier Using Mascara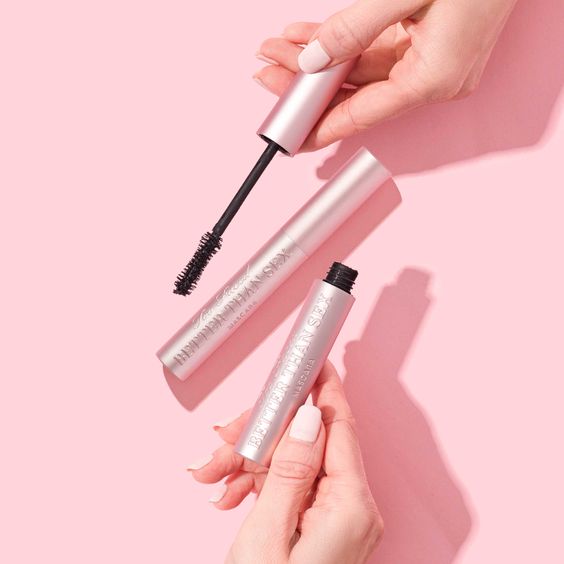 To finish your eye makeup, you can use mascara to make your eye look more awake. Remember, you don't have to use false lashes because it will ruin your natural makeup and make you look too much. Even if you have short and thin lashes, mascara is already enough for you. And make sure you choose mascara that has a thick and long effect.
Before you put on the mascara, you can curl your lashes first using an eyelash curler. Be careful of doing this step because it can hurt your eyes. Furthermore, continue to apply the mascara on the upper and lower lash. Now your eye makeup is done!
13. Glowing Effect Skin with Highlighter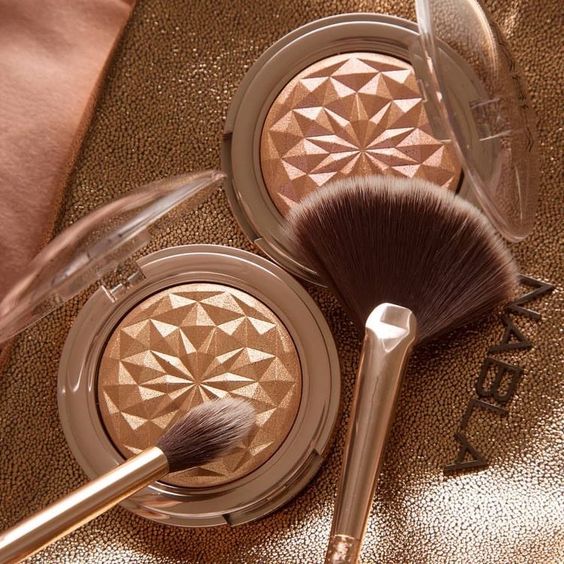 For giving a glowing effect on your skin, you can use a highlighter. Besides that, it can also make a dimension to your face. But, you need to choose a color of highlighter that is similar to your skin tone to make it look natural like your skin is glowing from within. If you are still a beginner or feel confused to choose the right color highlighter for you, we will give you a tip.
You can choose a champagne color highlighter if you have light skin. And if you have dark skin, you can prefer to use a gold color highlighter. Furthermore, rose gold highlighter for you who have pink undertone skin. You can use the highlighter on the highest point of your face like the cheekbone, nose, brow bone, and chin.
14. Nude Color Lipstick to Keep The Natural Look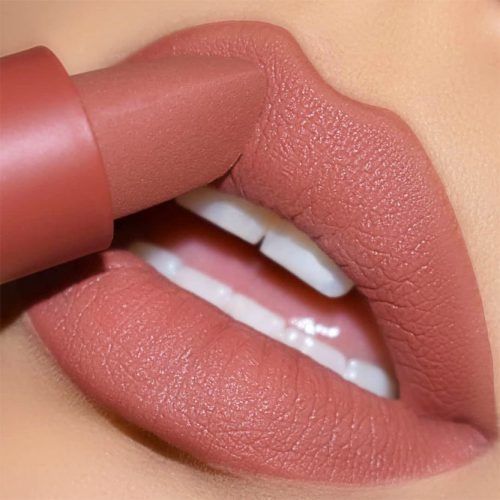 Now, we move on to every girl's favorite. Yes, you're right! Lipstick is the answer! Because lipstick can turn your pale face into a pretty and fresh face. Even if you don't have enough sleep or don't have time to take a bath, this product will very help you. For this makeup, you can use nude color lipstick to keep natural. Or you can do ombre lips too if you feel the nude color doesn't match you.
Start by concealing the dark line on your lips with concealer. Then, you can use nude lipstick all over your lips. You can stop in this step if you feel it's enough. But for you who want to do ombre lips, you can continue to use darker lipstick like red or Fuschia and apply it on the inner of your lips. Make sure you blend the lipstick until it looks the gradation.
15. Setting Spray for Locking Your Whole Makeup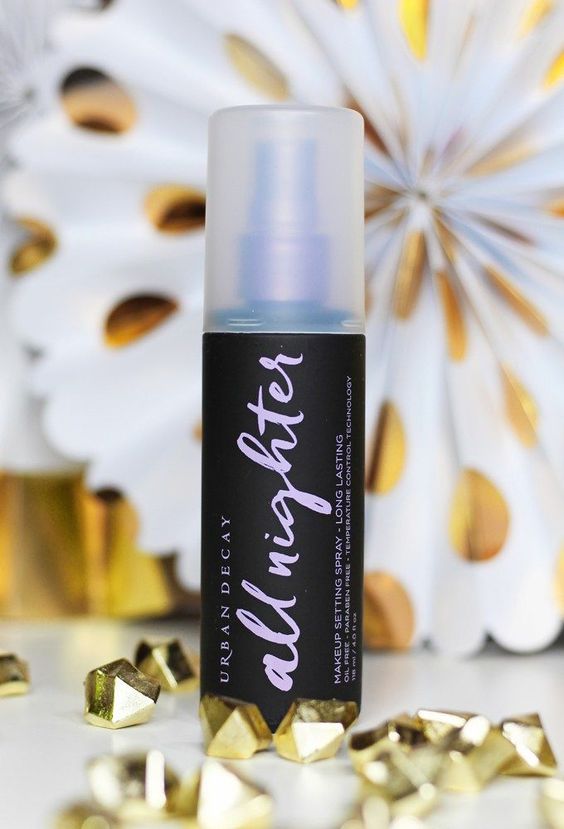 To complete your makeup step, you can use a setting spray. This product is the key to having long-lasting makeup without cracky or cakey. Furthermore, it will make your makeup not powdery and looks more natural. But you need to choose based on your skin type to feel the maximal result.
You can use a matte finish setting spray if you have oily skin because it can hold the oil on your skin for a few hours. Then, for people with dry skin, you can use a dewy finish setting spray that can give hydration and moisten your skin.
Now your makeup is done! What do you think? Isn't this makeup tutorial help you to find the right makeup for your traveling? Now you can take a lot of photos because you already have long-lasting and flawless makeup. Besides that, this makeup doesn't need a lot of product which is great for a beginner. I hope you can follow this tutorial and enjoy the topic of long-lasting makeup for traveling or traveling makeup ideas.