Makeup is an interested thing for girls. Even, makeup can turn your face look prettier in a while without wasting your money to do surgery. And makeup can show your professionality at work because it can make you look neat and fresh. Therefore, many girls want to wear makeup because it has a lot of benefits.
I know you will feel confused at the beginning like you don't know how to apply makeup well, what the products you should have, the function of makeup tools, and many more. Don't worry girls, let the time answer it. All you have to do is just learn it every time you have time or every day.
Therefore, at this time, we want to tell you about what the makeup products and tools you must have. And also, we will explain to you the function of every makeup and tool. So girls, are you ready for being pretty? Chill out guys, it won't waste all your money, even it's cheaper than you do surgery to get a pretty face. So, without any for the do, let's talk about must-have makeup products and tools for beginners!
16 Makeup Products and Tools That You Should Have
1. Primer to Make Your Makeup Look Flawless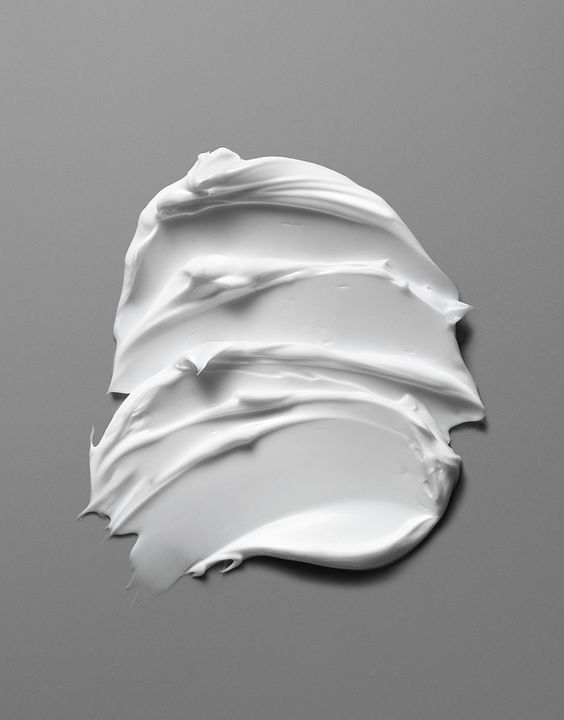 This is the first thing that you should have which is primer. Primer has the function to make a barrier to protect your skin from chemical makeup. Simply, it can hold the chemicals of makeup get into your skin which is very good for preventing acne or breakout.
Besides that, if you choose the right primer, it will help you to get flawless makeup. So, if you have oily skin, you can choose silicone-based primer to hold the oil on your face because it can lock your big pores. And for you who those have dry skin, you can choose cream or gel base primer to hydrate your skin.
2. Complexion Products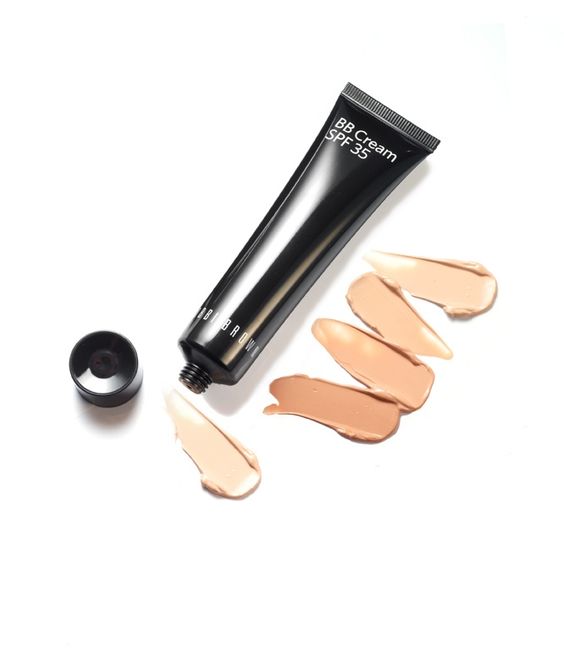 Move on to the complexion makeup which can even your skin tone and hide the imperfections on your skin. For complexion products, you can choose between foundation, cushion, BB cream, or CC cream. Choose based on your skin needs and daily needs
If want to wear makeup daily, we suggest you choose light cushion, BB cream, or CC cream. These products have a light to medium coverage that is very light on your skin so doesn't disturb your activity, and is safe from acne or skin breakout.
But if you want to use makeup for special occasions or attend a party, you can prefer a full coverage cushion or foundation. Both of these products, usually have medium to full coverage which can hide all the imperfections on your skin, so your skin will look flawless.
3. Concealer for Cover Your Blemishes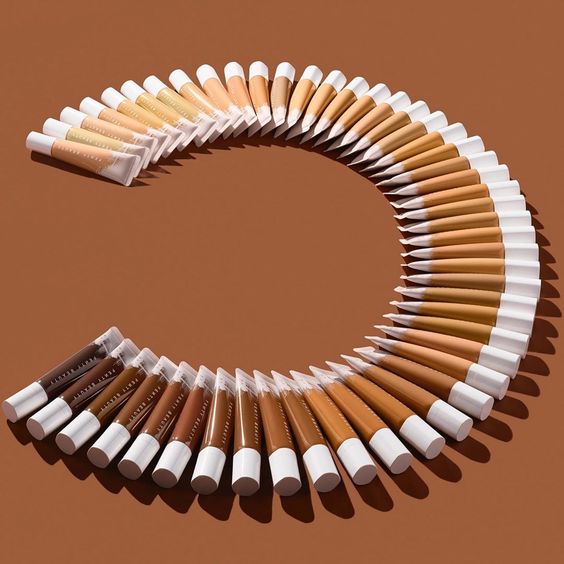 If you have many blemishes on your skin that can't be covered with foundation, you can use concealer as the solution. Because concealer has high coverage than foundation, therefore, you can hide uneven skin, dark spots, dark circles, or even acne. Choose the concealer one shade lighter than your skin to highlight your face.
4. Makeup Sponge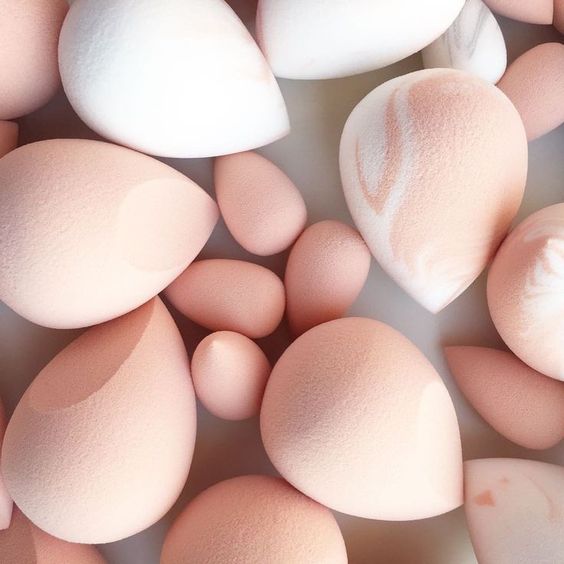 This is a tool that will help you to apply liquid products like foundation. Yes, you can blend the foundation with your fingers but it's better when you can blend it with a sponge. And the finish also looks natural and flawless.
You can wear it in dry condition, but if you want to make your foundation stick well and looks natural, you can make it wet first before using it. Believe your base makeup will look flawless without looking too much or tacky. This tip can also prevent your makeup get cracking or cakey after use for a long time.
5. Makeup Brush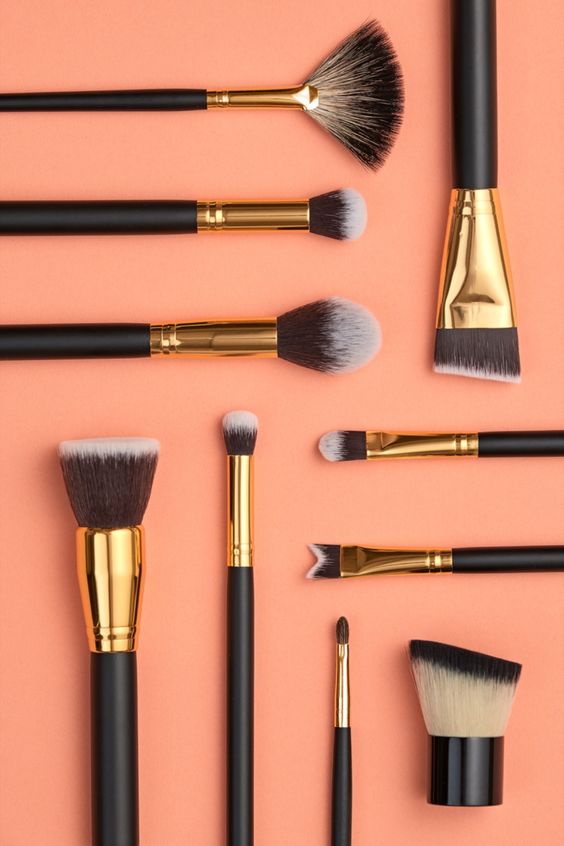 This is a very important tool for makeup. This will help you to apply your makeup especially when you want to use eyeshadow. It will make your eyeshadow blend well and be soft. But the brush is not only for eyeshadow, you can use it to apply contour, blush, foundation, or draw your eyebrow. Therefore, you should know the type of brush and the function.
6. Contour to Bring Back Your Face Dimensions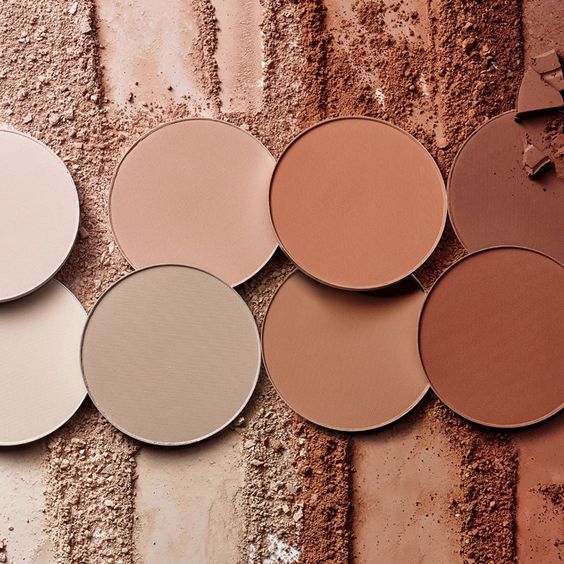 After using a complexion product, usually, your face will lose the dimensions and look flat. So, you need contour to bring back your face dimensions and also to give an illusion to your face. You can make your face looks thin, has a V-shape face, and also make the illusion that you have a pointy nose. Isn't it wonderful? You don't need surgery when you have contour.
7. Get the Blushy Cheeks with Blush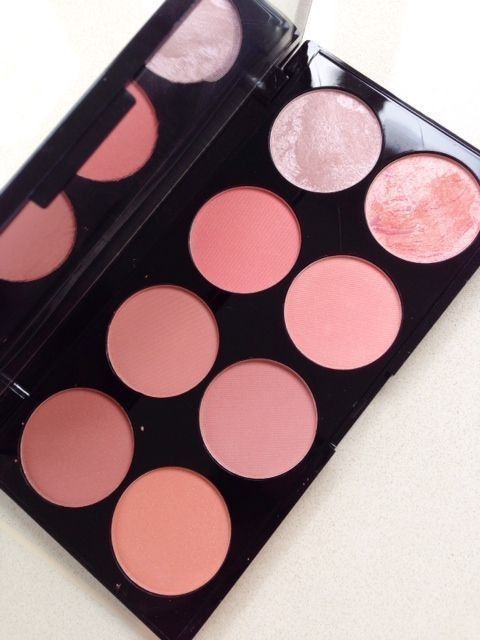 If you want to have blush cheeks you can wear a blush. Besides that, blush has the function to make your makeup look sweeter and fresh. Apply blush on the apple of your cheeks and if you want to look cute, you can also add a little bit of blush on your nose.
But, you have to know blush has 2 types which are cream and powder. Wear cream blush if you want a natural effect blush. But if you want your blush to be seen, you can use powder blush. For those who have oily skin, you can prefer powder blush to make it stay longer on your face.
8. Set All Your Makeup with Powder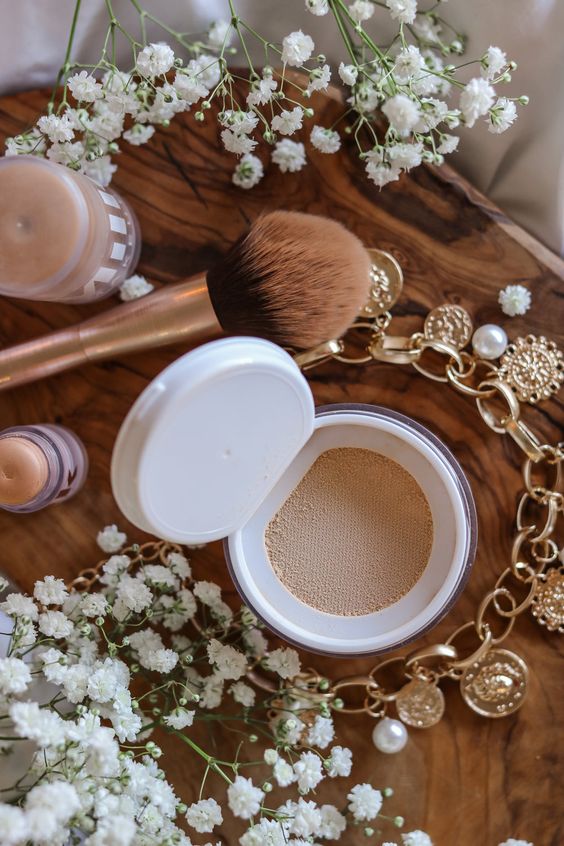 The powder has an important function to make your makeup not cakey or crack. Because it can set all your makeup well so it's not easy to melt even if you've been sweating. There are a lot of types of powder like loose powder, two-way cake powder, and powder foundation. You can choose it based on your needs.
Loose powder is has a light texture which good for use daily, besides that it can set your makeup very well. Two-way cake powder has a function to even your skin tone and usually, it has a light coverage that also can be used daily if you don't like using foundation. And last is powder foundation which has medium coverage that can cover blemishes on your skin but gives a heavy feels to your skin.
9. Eyebrow Pencil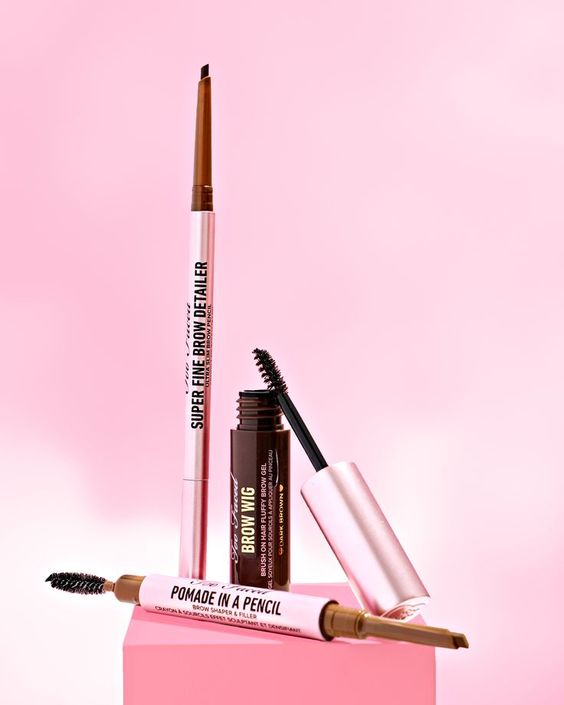 Makeup is not complete without eyebrows, especially if you have thin and unshape brows. You will need this one product. Brows products have many types too which are pencil, pomade, liquid pen, and powder. But we recommend you prefer the eyebrows pencil. Why eyebrows pencil?
It's because the eyebrows pencil is very easy to use for a beginner. Eyebrows pencil will make you feel easy to draw your brows without looking too much and tacky. For the color of the eyebrows pencil, you can adjust it with your hair color to make it look synced.
10. Color Your Eyes with Eyeshadow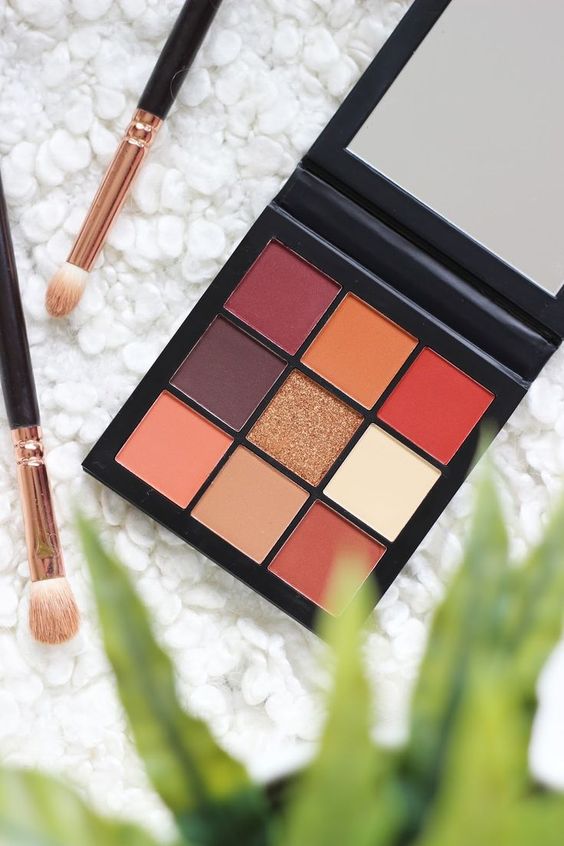 Eyeshadow has the function to give an illusion to your eyes and also make your eyes look pretty. For beginners, we recommend you choose an eyeshadow palette with neutral colors. Because, if you choose bright and colorful colors, it can make you look tacky if you can't use it. But if you choose a neutral color and use it in the wrong way, it can still look natural.
And for you who just want to wear makeup daily, you can choose one or two combination colors to look natural. Usually brown color or nude will be a great choice for you. Or if you want to make it more simple, one color will be enough just bring the color to your eyes.
11. Make Your Eyes Sharp with Eyeliner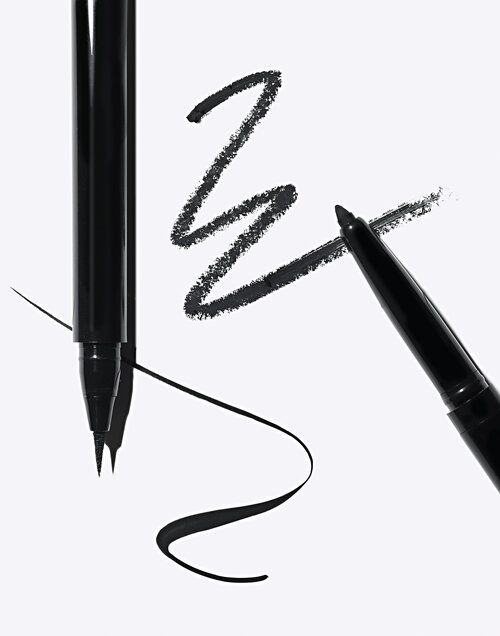 This is the key to having sharp eyes. Yes, eyeliner is the answer! Besides that, eyeliner can make your eyes look longer and bigger which will make your eyes look pretty. Eyeliner has 3 types which are liquid, gel, and pencil.
For you who are still learning makeup, you can choose a pencil or gel eyeliner that will easily apply. But if you want to look bold, it's fine to choose liquid eyeliner but make sure you choose the products which have small and sharp ends.
12. Eyelash Curler to Have Curl Lashes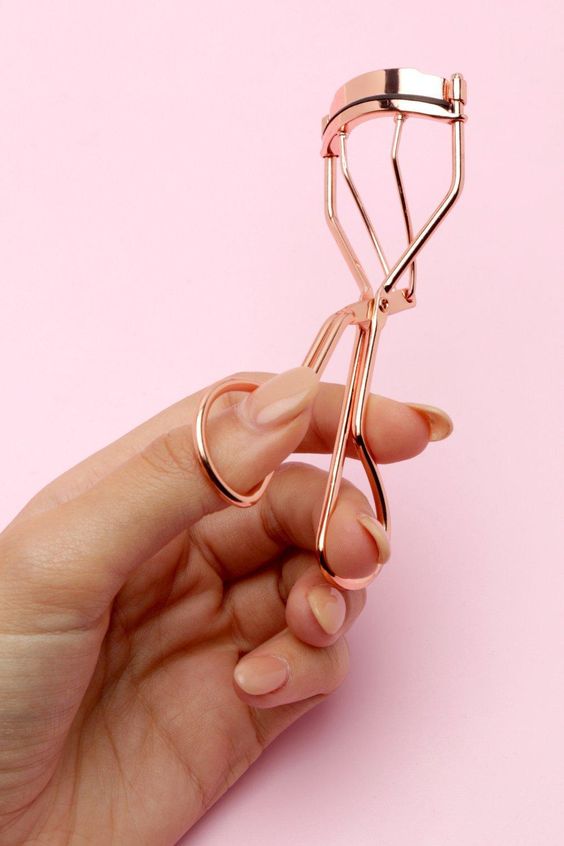 If you already have curl lashes, you're lucky and it's fine if you don't buy this one. But if you have straight lashes, you might need this. Curling your lashes it can make your eyes more awake and bigger. Therefore, you need an eyelash curler!
You don't have to buy a fancy curler to have long-lasting curl lashes. Because we have a tip for you. You just have to prepare your hairdryer, then heat the eyelash curler for a few seconds. Furthermore, you can wait until it's not too hot, and you can start to curl your lashes.
13. Long and Thick Lashes Using Mascara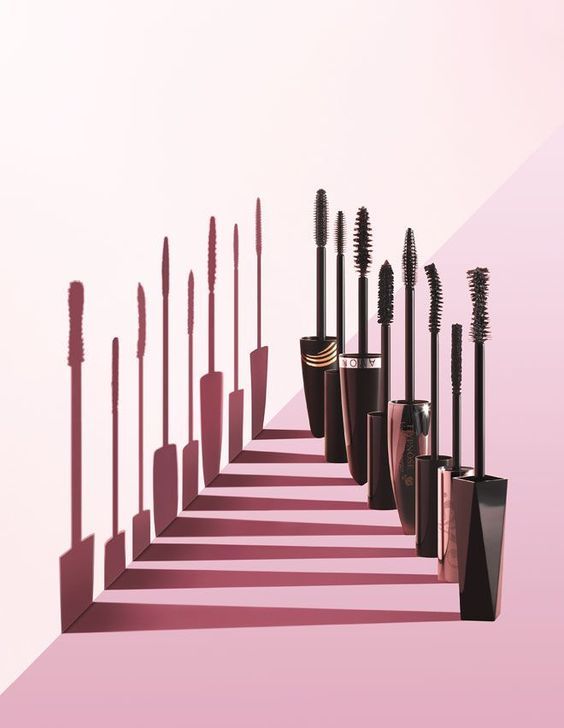 Having a thick and long lash is almost every girl's dream. But you don't have to feel sad if you don't have it because mascara will be your best solution! Choose the mascara which can give you a long and thick effect lash. And to make your lashes thicker, you can use a double layer of it. So, you get your dream eyelash!
14. Highlighter to Give a Glow on Your Face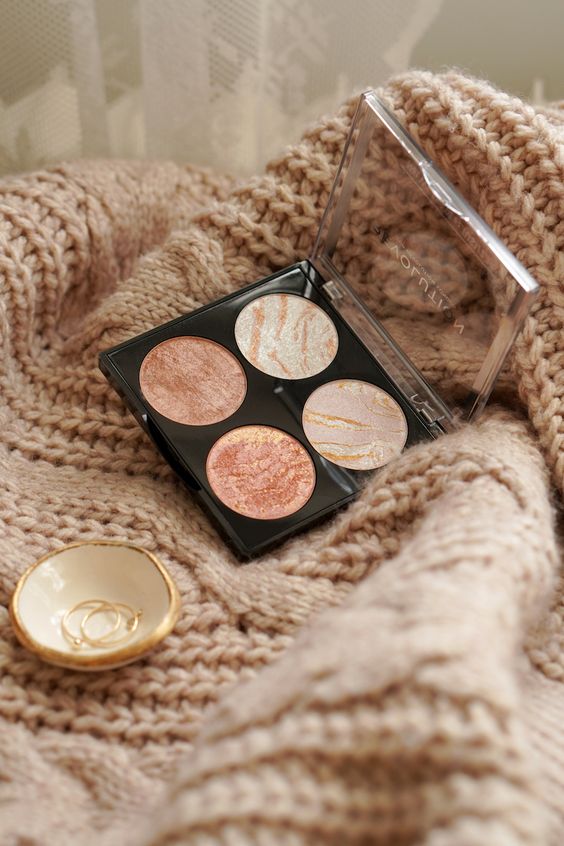 You know, using a highlighter can make your makeup prettier. Because using it can make your face look glow and glittery that can give elegant look. Also, it will give an illusion to your flat face. Highlighter has 2 types there are cream and powder.
Cream highlighter will give you a natural glow effect which is good for daily makeup. Meanwhile, powder highlighter is very suitable for you who want to wear bold makeup. Because it can support your elegant look.
15. Lips Products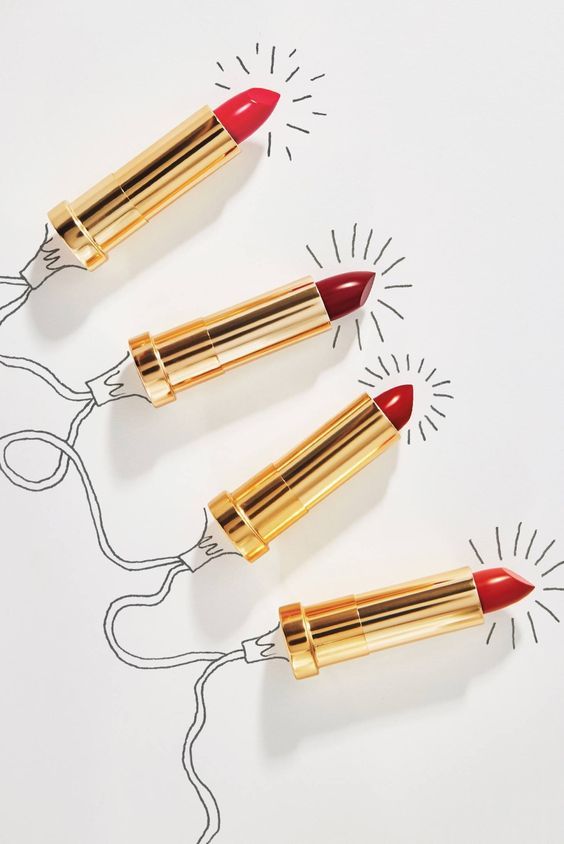 Continue with the products that almost every girl loves. Of course, lip products can give color to your lips. It can make your face look fresher and pretty even if you don't wear any makeup. Moreover, there's a girl who can't live without this one product.
Lips product has a lot of kinds, there are lipstick, lip cream, lip tint, lip gloss, lip stain, and many more. But for beginners, we suggest you choose between lipstick, lip cream, or lip tint. Three of these products are very easy to use and look natural.
Furthermore, you should choose a nude color because it's a safe color and universal to every skin tone. If you love ombre lips, you can also add a darker color to your lips collection like a redish or mauve. Make sure the color of the lips products that you wear matches your skin tone.
16. Setting Spray to Lock Your Makeup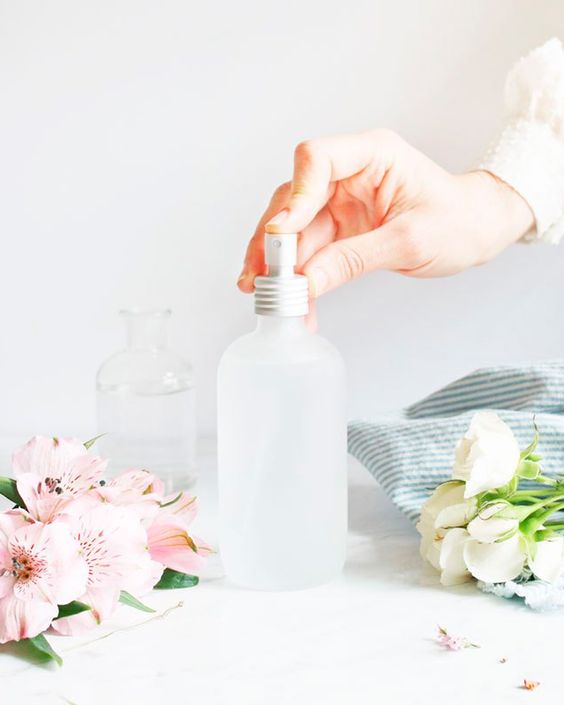 If you want to have long-lasting makeup that stays all day long without cakey or craking, setting spray is the answer. Many people think this one product is not important for beginners. But you're wrong girls! You really need this one.
Besides making your makeup long last, it's also the solution for powdery makeup. Setting spray will turn your powdery makeup into a natural look and blend with your skin. This is the reason why your makeup can't be cakey or crack.
That's all about makeup products and tools that you should have. You don't have to buy a fancy product because it's not the key to having flawless makeup. Now, you don't have to be confused about what products you should buy.
You can buy from the products that you really need the most like powder, brows products, and lips products. And for beginners, we recommend you to buy the pallete makeup because it more practice and is cheaper than you bought one product.
So, I think that's enough that we can share with you. You don't have to buy a fancy product because it's not the key to having flawless makeup. Because the key is the technique that you wear and chooses the products based on your skin type. Remember that practice makes perfect, so always learn it if you have free time. I hope you can get the ideas and enjoy this must-have makeup product and tools for beginners.