Want to look chic? Why you don't try this one kind of makeup that can transform your nerd look into a chic and baddie look. This trend makeup has been popular in Korea and many countries. You can guess what is this? Yes, Asian baby girl makeup! You can get the chic and baddie look from this makeup.
Because this makeup uses dark and bold colors which can create baddie vibes. Also, this is very universal makeup that every girl can use especially for you who have an Asian face. I'm sure many of you are afraid of using a bold color on your face but don't worry girls! You won't look tacky with this kind of makeup.
You can use this makeup for special occasions, but you can also use it daily if you want to look different. I know you will think this makeup is very hard to get, moreover, it's a bold makeup. But in fact, this look is very easy to get. So, are you guys feeling excited already? Ok, without any for the do, let's learn how to get Asian baby girl makeup look!
Asian Baby Girl Makeup Tutorial
1. Make Sure You Prepare Your Skin Well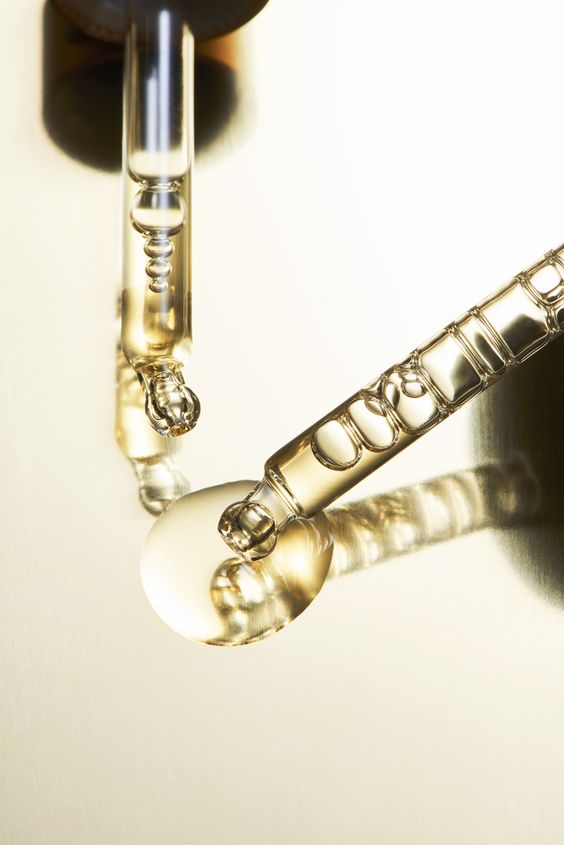 Because we want to use bold and thick base makeup, you must prepare your skin very well to prevent skin acne and breakout. Moreover, usually high coverage complexion can make your skin dry, so your makeup will look cakey or cracked if you wear it for a few hours.
So, you should use skincare which can moisten your skin that made your complexion stick well on your face. For those who have dry skin, you can use a sheet mask before using makeup. And for you who have oily skin, you can prefer to use moisturizer.
2. Choose The Right Primer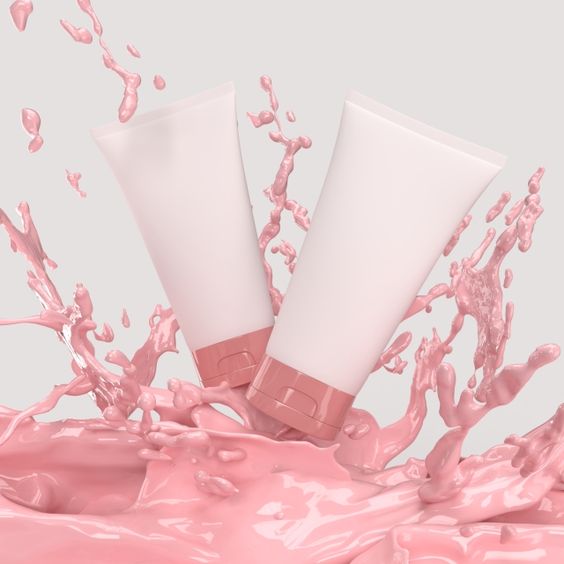 Next is wearing primer. You know primer has many functions that can effect your makeup finish. By using primer, your makeup will stay all day without a cakey or crack. Moreover, there's a primer that has a function to blur your big pores, so it can give a flawless makeup look.
You can choose a primer that can hydrate your skin if you have dry skin. But if you have oily skin, you can choose a primer that can hold the oil on your face. Remember, to choose a primer that can blur your big pores to get a smooth finish. Apply primer on the T-zone area, or the part of your face that's easy to crack or cakey.
3. Flawless Complexion is a Must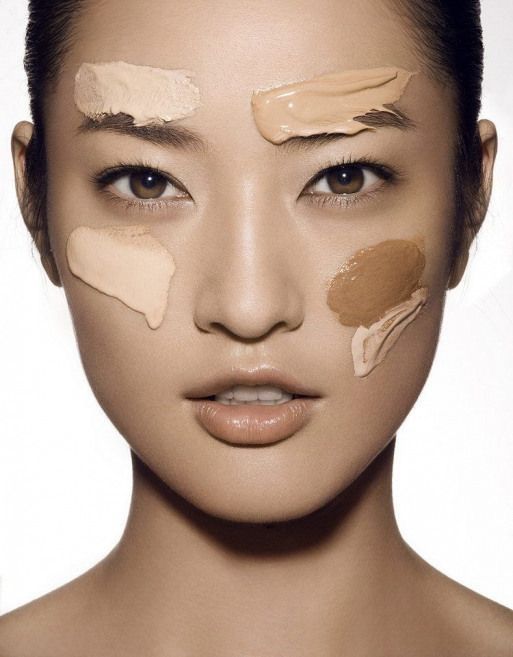 Usually, Asian baby girl makeup tends to have a flawless and smooth complexion. Therefore, we suggest you choose a full coverage foundation. Full coverage foundation can cover all the blemishes on your face but you must be careful because it's very easy to crack and cakey.
So, you can do the layering technique. This is a technique when you apply the foundation little by little. It has a function to make sure your foundation can stick well and absorb into your skin. This is optional, you can apply the foundation with a wet sponge to get a natural finish or a foundation brush to get more coverage.
4. Cover Your Imperfections with Concealer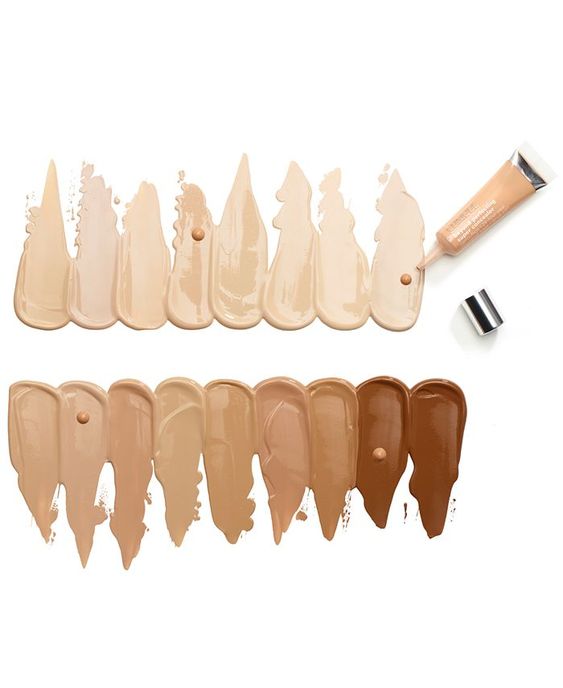 Because we have to get a flawless and smooth finish complexion, it's very important to hide your imperfections like acne, dark spots, or any blemishes. I know you will think you already wear a full coverage foundation.
Sometimes, a full coverage foundation can't help to cover your blemishes, especially acne. Therefore, we need something that has higher coverage than the foundation. And concealer will be a great choice to cover your imperfections that are still seen.
5. Cream and Powder Contour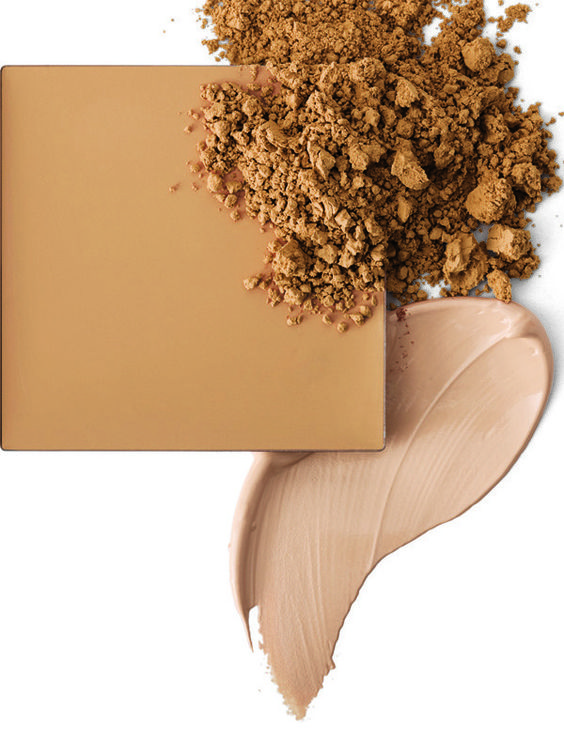 Because this is bold makeup, we want to make your contour look sharp and seen to give the thin and shape face look. That's why you can use cream and powder contour. Use the cream contour first, then after applying powder, you can continue wearing the powder contour to make it sharper.
Use the contour on the area that you want to give the illusion, like under the cheekbone to make your cheeks look thin, jawline to give the V-shape face, hairline to make your face look smaller, and last is nose to give the pointy nose look. So, you don't have to do surgery if you want to have an ideal face look.
6. Cream and Powder Blush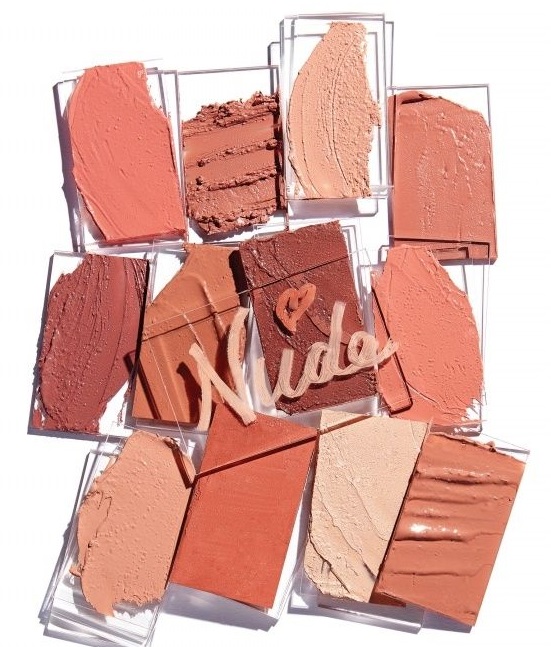 Even if we want to have natural blush, you still need to use both types of blush which are cream and powder. The key is how much you apply the product and the color you choose. You can choose a blush that has nude color.
Apply a little bit of nude blush on your cheeks using a blush brush. If you feel it's still less, you can add a little bit more until you feel it's enough. Apply it to the apple of your cheeks and connect it to your nose. And your blush is done!
7. Set Your Makeup with Loose Powder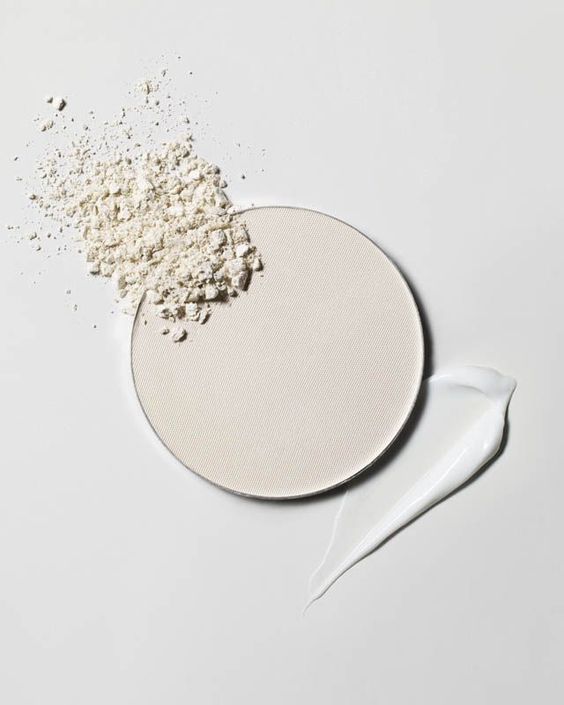 After you feel your complexion is enough, you should set it immediately using loose powder. And we have the solution for you to avoid the crack and make your makeup stay all day. You know the technique is very important to have flawless and long-lasting makeup.
So you can do the baking technique for it. To do this technique is very easy and simple, you just have to take a lot of loose powder with a sponge. Furthermore, you can put it on the area that easy to get crack like under the eyes, T-zone, and the area where you put the concealer. Wait a few minutes then you can blend with a powder brush.
8. Feathered Brows Looks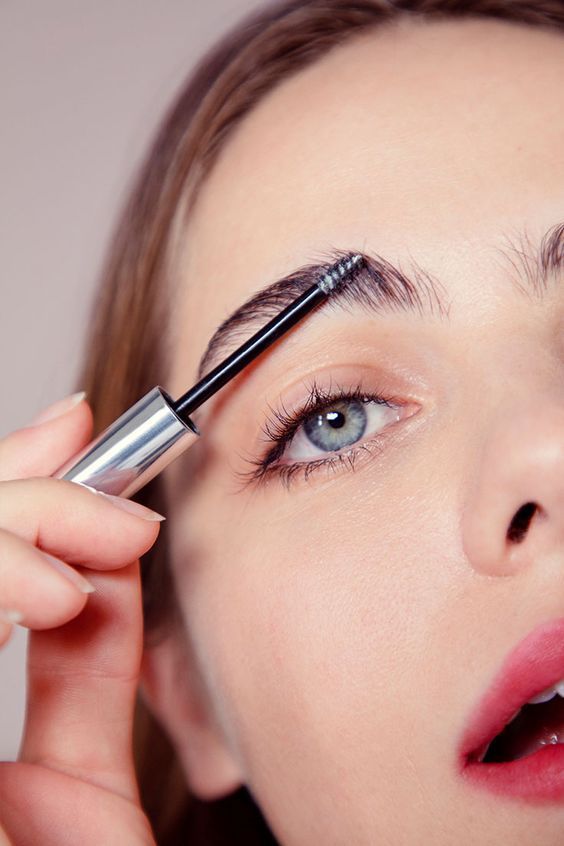 For the brows, you should choose the brows type that can make your face look sharp. Therefore, you can choose feathered brows look, but make it on fleek. I know it seems hard, but don't worry it's easy to get.
First, you have to prepare soap then use a spoolie brush to apply it to your hair brows. Make sure you bring it up to give the feathered looks. Then, use an eyebrow gel to fill in the blank space and sharpen your brows. After you get the shape of brows that you want, you can clean it with concealer.
9. Dark Eyeshadow Color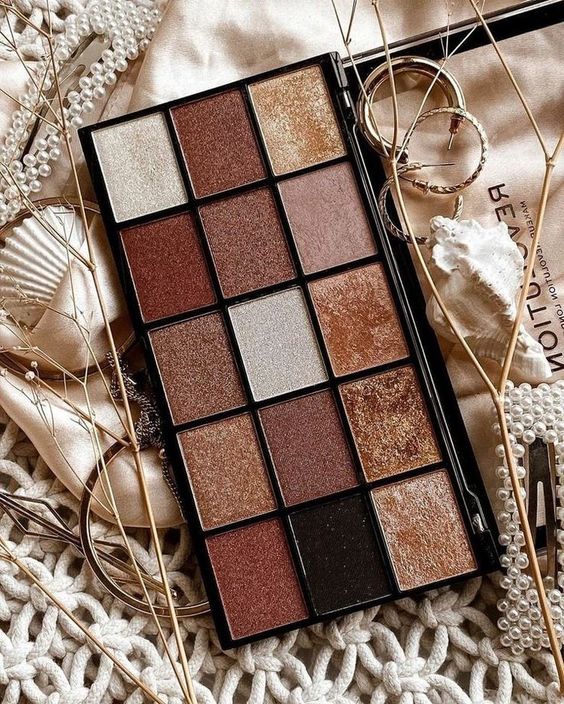 This is the part that will show your Asian baby girl makeup, yes eye makeup! You can use dark colors for the eyeshadow to show the chic vibes. And the mixing between brown and black color is gonna be a great idea.
Put on the light brown all over your eyelid, then you can continue using dark brown color on your crease. Furthermore, you can add a black shadow on the outer corner of your eyes to give a sharp and bold look. After you blend all the eyeshadow until there's no harsh line, you can start to use a brown shimmer shadow on the inner corner. Do the same thing on your lower eyes.
10. Foxy Shape Eyeliner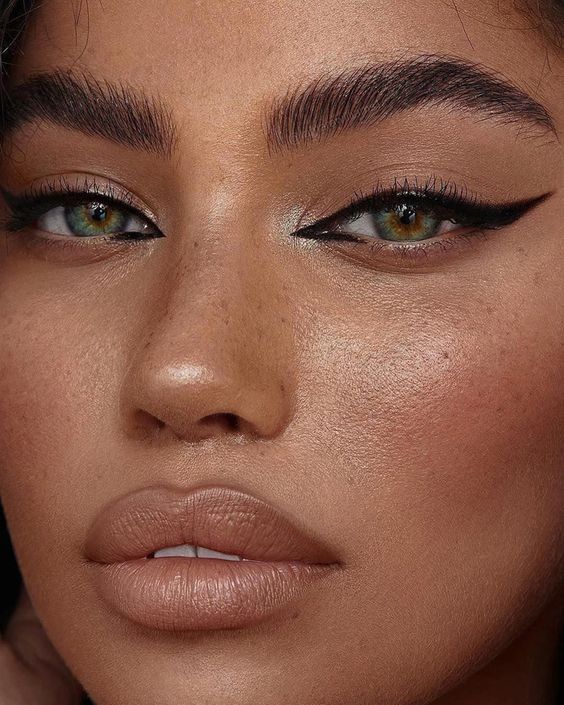 The key to having dramatic and sharp eyes is eyeliner shape! For this makeup, you can choose foxy shape eyeliner. The shape of this eyeliner can make your eyes look sharp, longer, and bigger. So you need liquid black eyeliner that has a small end to make it easier to draw the liner.
Draw the eyeliner from the inner corner of your eyes until the outer corner, and finish it by giving sharp wings. Don't forget to draw the sharp liner on your inner corner too. Also, you can add a pencil black liner to your waterline. Your foxy eyeliner is finished. Easy enough, right?
11. Dramatic False Lashes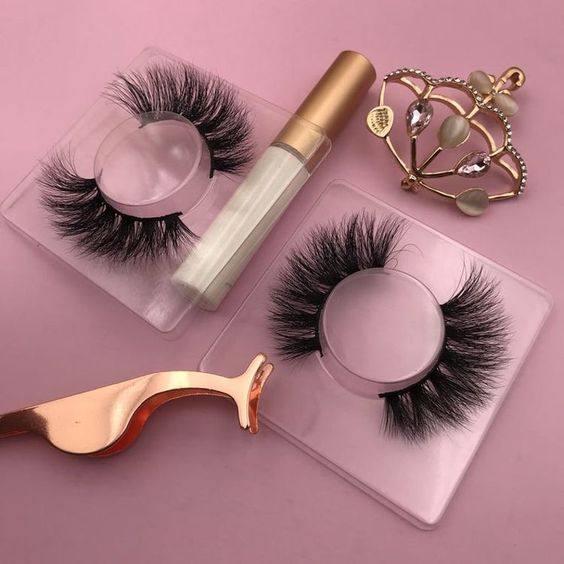 You can complete your eye makeup with dramatic false lashes. This kind of lashes will support your makeup look. But before you apply the false lashes, you have to use mascara first on your natural lash to make it look merge with the false lashes.
You can curl your lashes first with an eyelash curler, remember to do this step carefully to not makes your eyes hurt. Then apply the mascara to your upper and lower lash. Furthermore, you can start to use false lashes.
12. Highlighter to Get the Fake Glow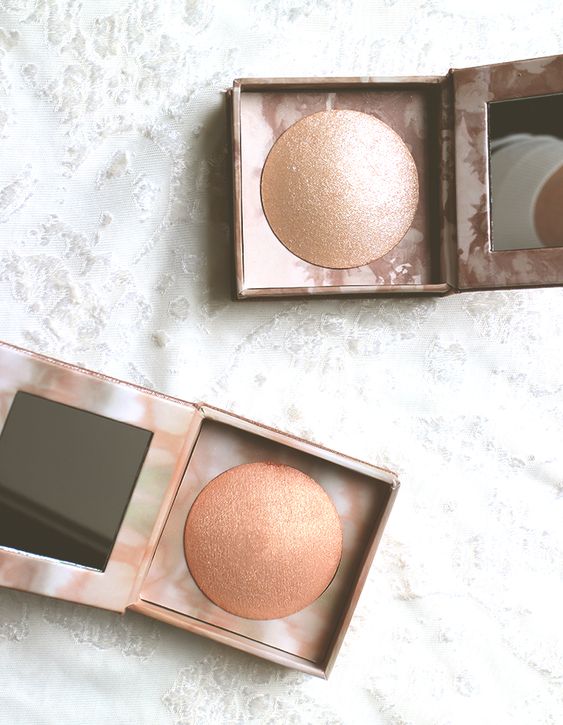 Bold makeup is not complete without using a highlighter. Especially on Asian baby girl makeup, that concern on every part. Choose the highlighter that has a shimmery finish to make this makeup look chic. Apply it on the highest point of your face, like the cheekbone, brow bone, nose, and chin with a highlighter brush or your hands.
13. Nude Lipstick Color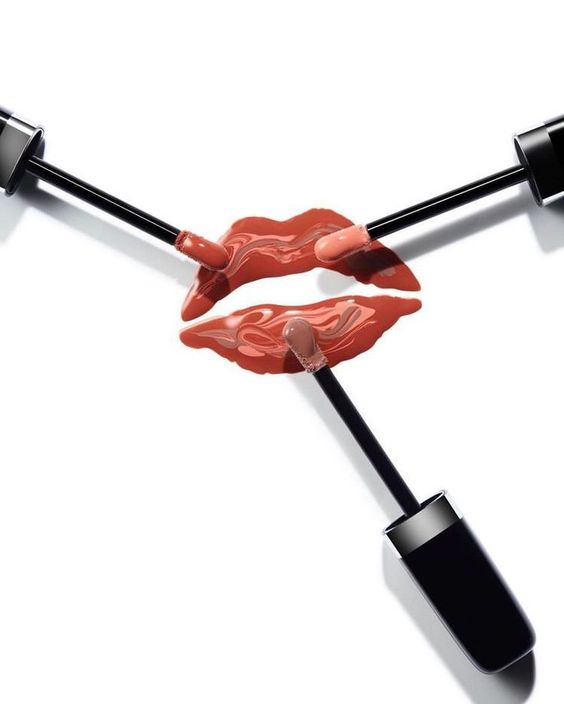 It's a part that makes this makeup look different from other Asian makeup. Yes, Asian baby girl using full lips looks. Furthermore, usually, they choose nude color lipstick to balance the eyeshadow and the brows.
You can conceal the dark line on your lips with concealer. Until it blends well, you can start to apply the lipstick. And finish with blend it until it looks natural enough. You can build the lipstick until you get the color that you want.
14. Add some Fake Piercing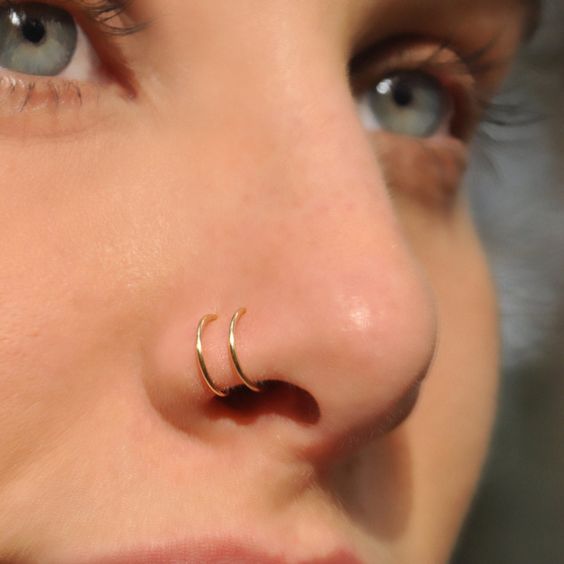 This is not the kind of makeup product that can support your baddie and chic looks. You can use a fake piercing on your nose. This thing that you can get from every online shopping or the place that sells the accessories. Don't forget to add on your ears too.
15. Lock Your Whole Makeup with Setting Spray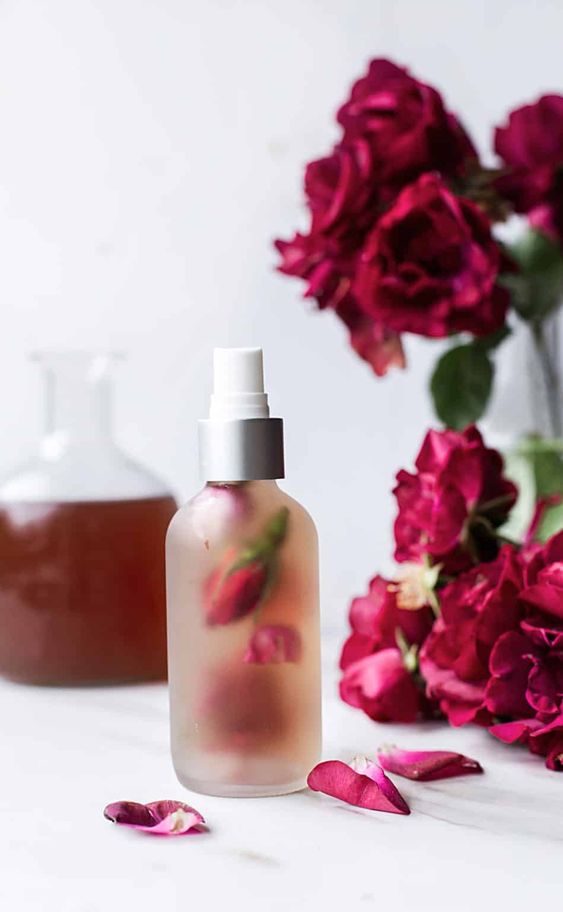 We move to the last step of this makeup. Of course, you can use a setting spray to lock the whole of your makeup. The setting spray has a function to make your makeup stay all day without caking, cracking, or melting. Furthermore, it can turn your powdery makeup into a natural look like your second skin. The important is to choose a setting spray based on your skin type and skin problem.
Then you got your Asian baby girl makeup look! Your looks will turn into baddie and chic in a while. So, what are you waiting for? Try this makeup and wear it to a party or for a photoshoot. I hope you can follow this makeup easily and enjoy how to look like an Asian baby girl or look chic with Asian baby girl makeup.