Girls, for attending special occasions, you have to consider many things from your look. Start with your hair, outfits, and especially makeup. If you look pretty and neat it means you respect the occasion. Also, you will look more professional. But usually, people just think about their outfits and forget about their hair and makeup.
But have you know, hair and makeup will show your whole appearance, and now people tend to look makeup and hair. For the hair, maybe you don't need to do so much effort because just curling or straightening your hair is enough to make it look neat. But how about the makeup? You can't just wear lipstick, right?
Therefore now we want to give you a makeup idea that is very simple but will succeed make you look pretty. What do you think? Isn't this kind of makeup that you're looking for? Ok girls, let me introduce you to classic nude makeup that you can wear on special occasions. So, if you want to know how to get this makeup look, let's go to the tutorial!
Classic Nude Makeup Tutorial
1. Prepare Your Skin First with Skincare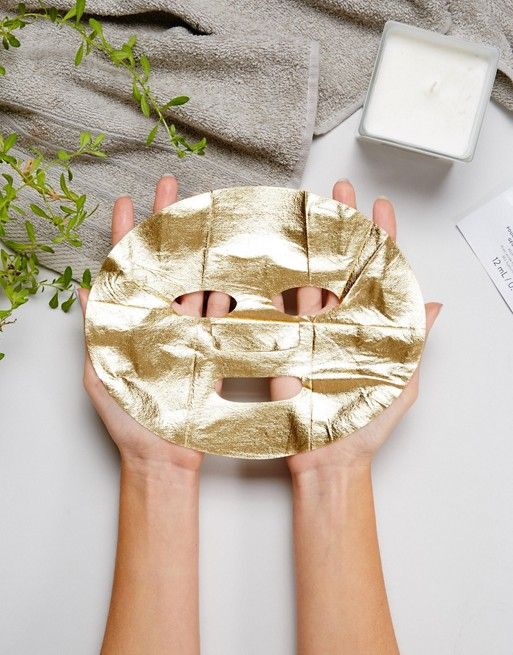 This is the first step that's very important to do which is to wear skincare. If you want to have flawless and long-lasting makeup, make sure you wear skincare first before starting your makeup. Because skincare can moisten your skin, so your makeup will stick well on your skin.
Furthermore, if the makeup can stick well on your skin, believe me girls, even if you wear it for a day it will not get cracked or cakey. Besides that, skincare can also protect your skin from the chemical makeup that can trigger acne and skin break out. So make sure you already prepare your skin before doing your makeup.
2. Get Flawless Makeup Using Primer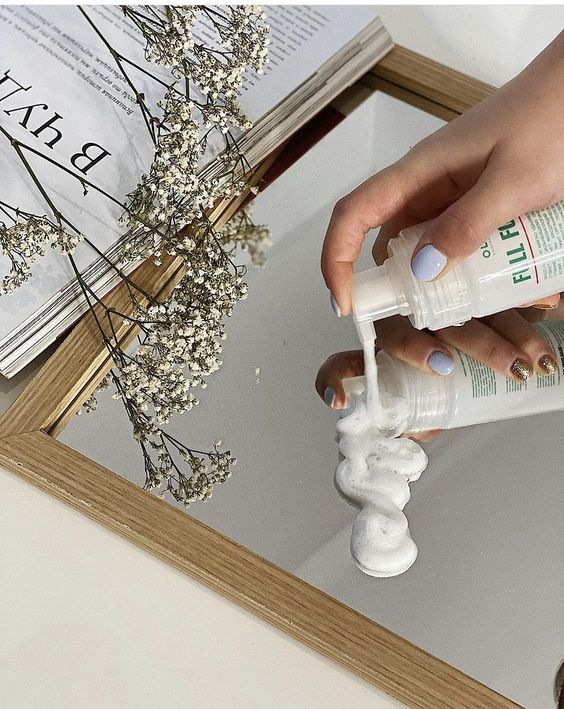 Another important step to having flawless makeup is using a primer! You know, people always think this step is not important and waste their money buying primer. You're wrong guys! Who said this is not important?
Primer has a function to make your makeup flawless and prevent the cakey or cracking if you've done wearing it for a few hours. Maybe it won't work on your because you wear the wrong primer. Because you should choose primer based on your skin type and skin problem.
If you have oily skin, you must choose a primer that has a silicone texture that has the function to lock your big pores and also hold the oil on your face. Furthermore, for those who have dry skin, is very important to choose a primer that can hydrate your skin, usually, it has a cream or gel texture. So, you have to know what your skin type is, then you can choose the right primer for you.
3. Light Feel Complexion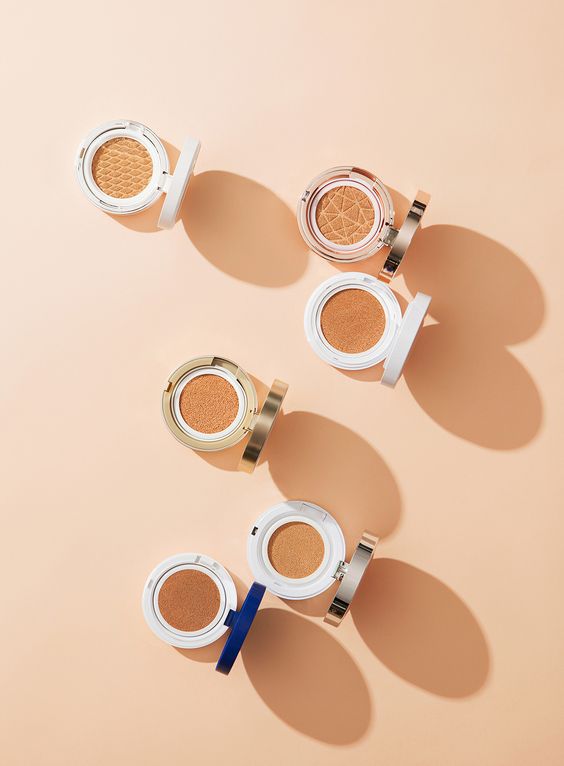 Then move on to the complexion. For the complexion, you should choose a product that can cover your imperfections but still feel lightweight on your skin. Because it can prevent your skin from getting breakout after a few hours. Therefore, we recommend you choose a cushion.
Cushions have a light texture because it's more watery than foundation. And also, the cushion has medium to full coverage that will cover the imperfections on your skin like uneven skin, dark spots, and acne.
4. Concealer to Cover the Blemishes on Your Skin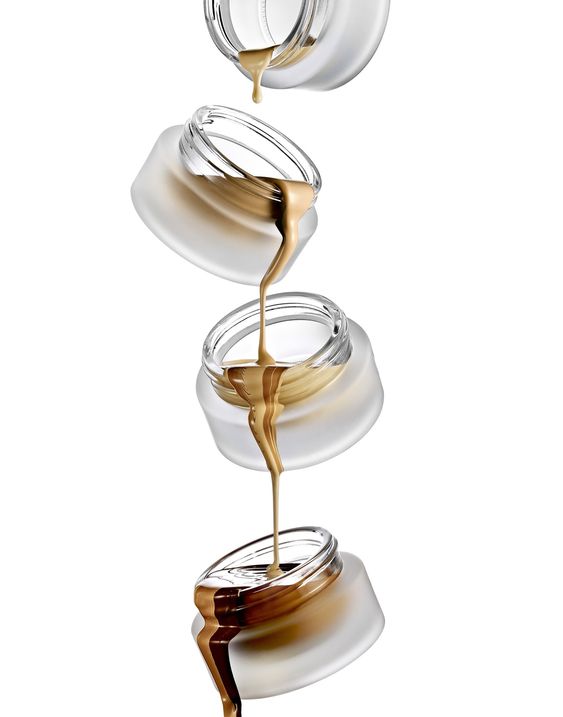 Because the coverage of the cushion is just medium to full, it's not enough to cover the blemishes like acne. So, concealer will be the cover solution for your acne. You don't need to apply concealer all over your face, you just have to put it on the area that needs more coverage and highlight.
Apply it to your acne, dark spot, and T-zone to highlight your face. I have a tip for you to make your concealer can cover well your blemishes. First, you can apply it on the area that you want or the area that has acne, and wait for a few minutes until the texture is half dry. Furthermore, you can continue to blend it with a wet sponge to make it look natural. And voila, your face looks flawless!
5. Set All Your Makeup with Powder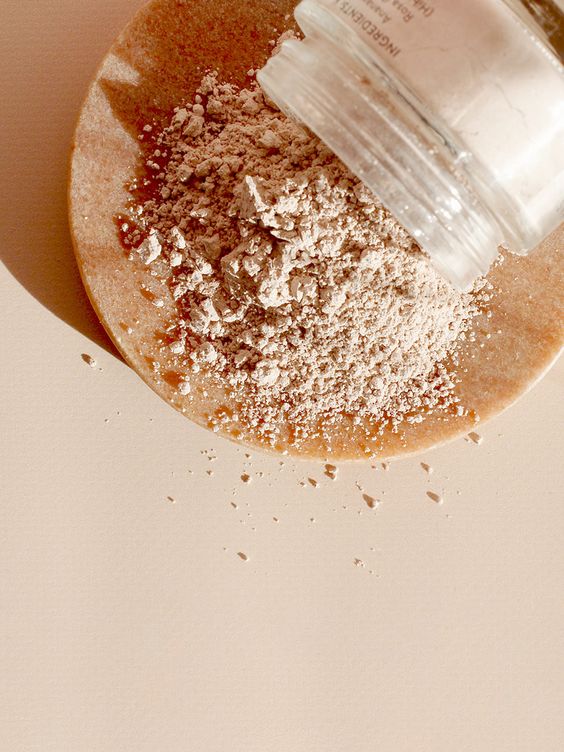 If you feel your base makeup is already flawless, you can continue to set it with powder. To give the natural effect, you can use loose powder but if you still need the coverage, you can also layer it with powder foundation two-way powder.
You can do the baking technique to make your makeup not easy to move or cracked even if you've been sweating or wearing it for a few hours. To do this technique is so easy, you just have to put much loose powder with a sponge, then apply it on the area that easy to gets cracked and the area where you apply the concealer. After you feel it's already set in your face, you can blend it with a powder brush.
6. Bring Back Your Face Dimensions Using Contour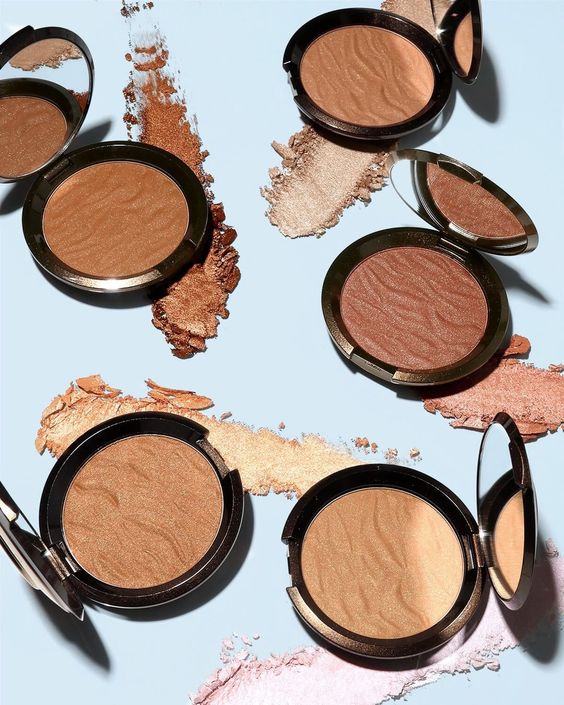 Contour has 2 types, there is cream and powder. If you want to look natural you can choose cream contour. But if you want it to be seen and you have oily skin, you can choose powder contour. Or it's better to use both of these to make your contour stay and not easy to lose.
Wear the color of contour based on your skin tone. If you have a pink undertone, you can choose ash brown. But if you have a warm undertone, you can prefer warm brown. To apply contour, you just put on the area that you want to give illusions. Like under cheekbone to make your cheeks look thin, jawline to hide your big jaw and give V-shape face effects, hairline to make your face look small, and also a nose for you who want to have a pointy nose.
7. Nude Color Blush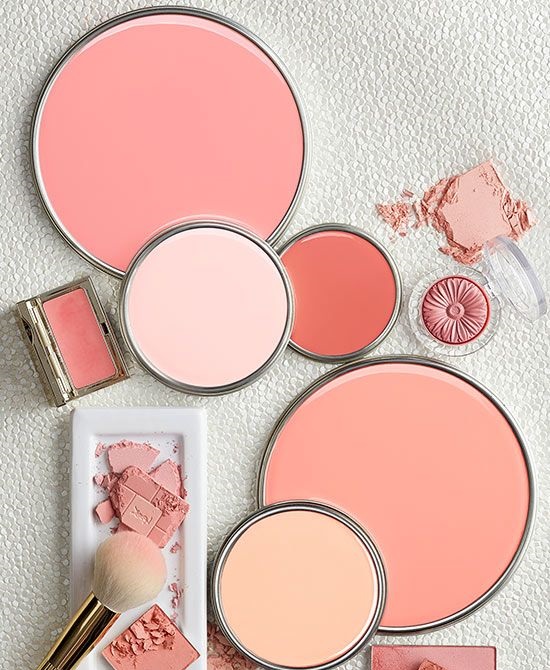 As the purpose, of course, you should wear nude color for your blush. Besides that, the nude color will match every skin tone and make you look younger. You can apply a little bit of blush to bring a natural effect blush. But if you feel it still can't be seen, you can add it little by little until you feel it's enough.
8. Natural Eyebrows Shape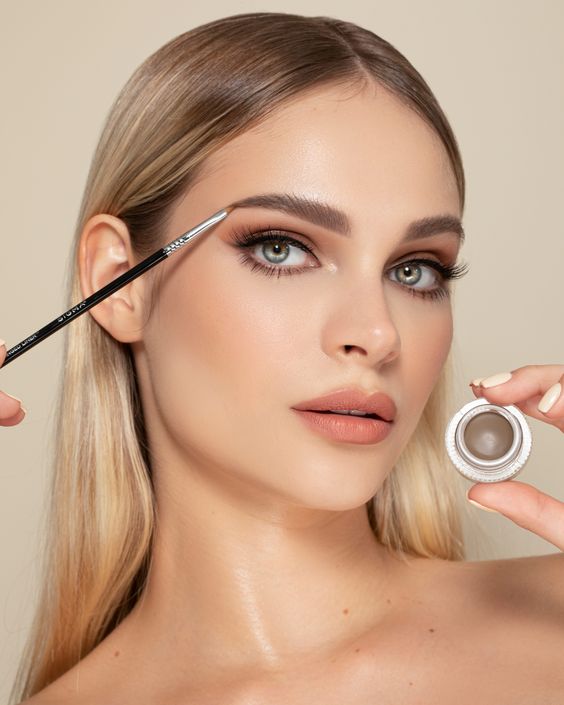 Now we turn to the important part of makeup. Yes, eyebrows! Who can't live without eyebrows products? I'm sure many girls will raise their hands. Even if you have thick brows, you still need this one product. Because eyebrows products can make your brows look sharper and neat.
So, for this kind of makeup, you can choose the natural eyebrows shape that can make you look younger and balance the makeup. Draw your brows using an eyebrow pencil, after you get the shape that you want, you can continue with filling in the blank space. Furthermore, set the hair brows using brow mascara and tidy up the shape with concealer. Done, now you got the natural eyebrows look.
9. Nude and Natural Eyeshadow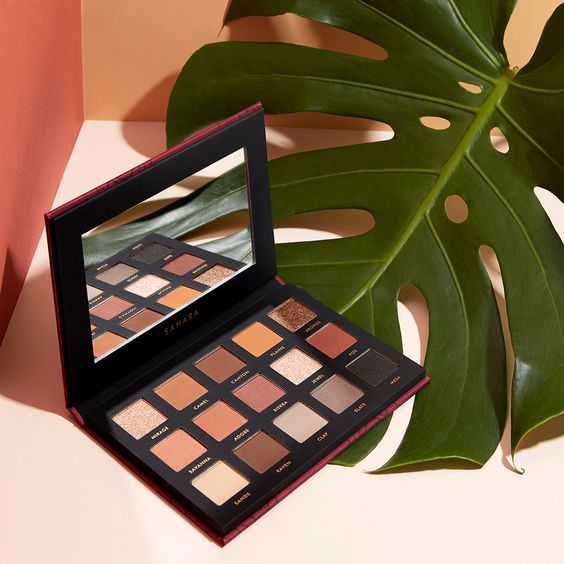 Let's move on to the eye makeup! For the eyeshadow, you can choose a nude color to make it stay natural and prevent a tacky look. Even if it's natural, it looks classic that can make you look pretty. So, believe me, you will like this eye makeup.
First, you just have to choose the light nude color and put it all over your eyelid as the base. Then, take a darker color to your crease. Furthermore, you can add dark brown color to the outer corner that can make your eyes look deeper. Don't forget to blend it until there's no harsh line. After that, you can continue by applying shimmer shadow like champagne color to your inner corner. Do the same things on your lower eyes.
10. Natural Eyeliner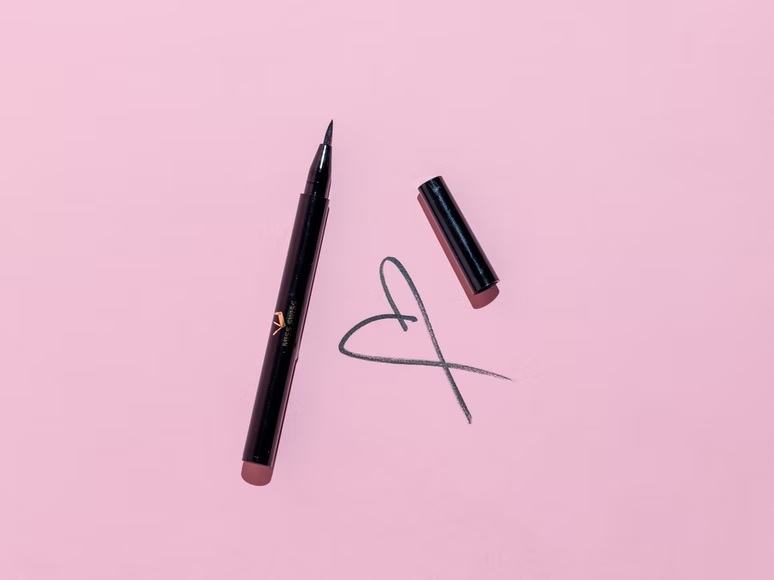 For the eyeliner, you just have to draw natural and think eyeliner using black eyeliner. It's up to you to choose between pencil, gel, or liquid eyeliner. Choose based on the products that make you feel comfortable applying.
Start to draw the liner from the inner corner until the outer corner of your eyes. Don't forget to give a natural wing at the end of your eyes to make it longer. And you can add cream or white pencil liner on the waterline to give a big eyes effect.
11. Mascara and Natural False Lashes to Complete Your Eye Makeup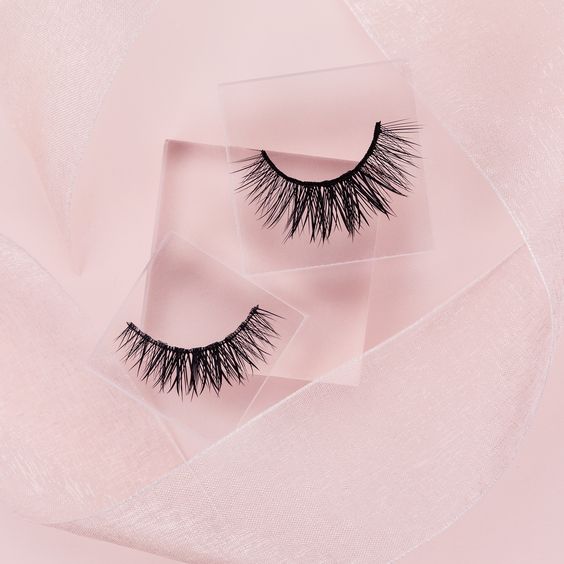 Now, to complete your eye makeup, you can wear mascara and false lashes that have a natural shape. The use of false lashes is to make your eye makeup look alive and prettier. But we still have to consider the natural look, so you can prefer the natural false lashes to avoid clown face.
Before applying false lashes, you have to put on the mascara first. You can curl your lashes using an eyelash curler, then continue by using mascara on the upper and lower lash of your eyes. Furthermore, you can start to put false lashes.
12. Fake Glow Face Using Highlighter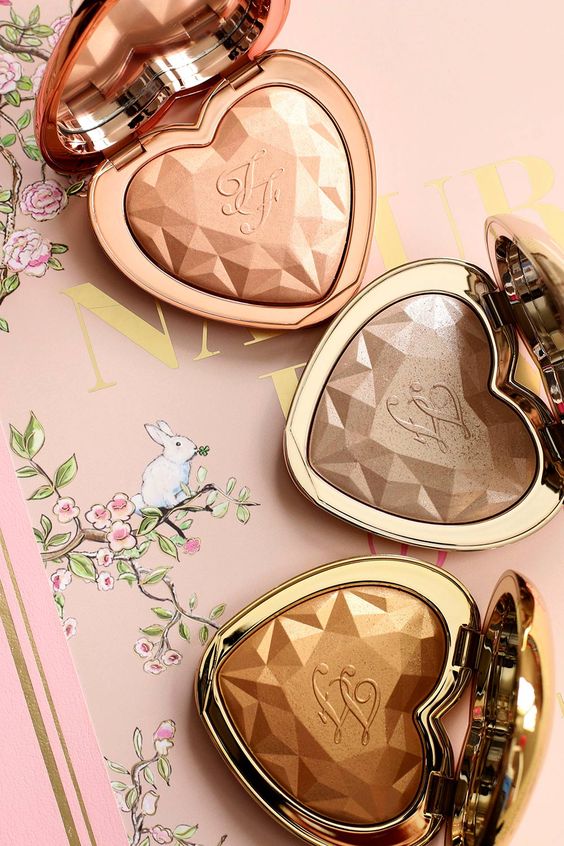 You can see in the mirror how flat your face is now. You can't go to the occasions with this pale face, right? Because people will think that you're sick. So, you have to make your face glow and shiny to make sure that you're healthy.
Therefore, you can use a highlighter as the solution. Choose the highlighter color that matches your skin. If you have light skin, you can choose a champagne color. But if you have dark skin, a gold highlighter will be great for you. You can apply a highlighter on the highest point of your face using a highlighter blush.
13. Nude Ombre Lips
For the lips, you can choose nude color lipstick to adjust the theme of this makeup. If you think it makes your face looks pale, you can do the ombre to make your face look fresher. But, it's fine if you love just using one color of lipstick.
You can conceal the dark line of your lips using concealer. After it's already blended, you can continue by applying the nude lipstick. If you just want to use one lipstick, you can stop in here. But if you want to have ombre lips, you can add a little bit of red or mauve color on the inner lips and blend it until it looks gradation.
14. Setting Spray to Lock the Whole of Your Makeup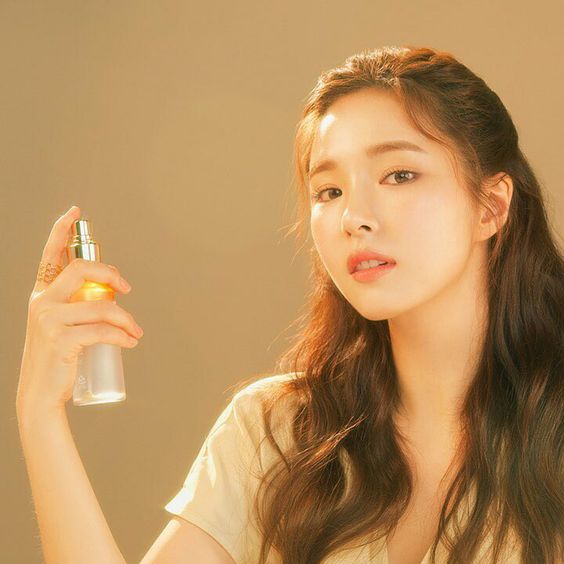 Finally, we arrived at the end of the makeup. You can use a setting spray to lock the whole makeup. I'm sure you don't want your makeup to melt in the middle of the even. So, this product will help you to keep your makeup stay in place until the end of the even.
Choose a setting spray based on your skin type and skin problem. If you don't use it based on your skin type, it can work well for you or even don't work on you. So make sure you wear the setting spray and choose the right products.
Then your makeup is finished! What do you think guys? Isn't it look natural but pretty on you? Believe me, this makeup will be very suitable for any occasion that you want to attend and also you can use this makeup daily. Very useable enough, right? If you use it for your daily makeup and there's a sudden even, you just have to touch up your makeup with powder and you're ready!
Ok girls, I think that's enough about this tutorial and tips on makeup that we have been giving to you. You can also adjust this makeup with your habit and face look. Don't forget to always be confident and positive to show your inner beauty. Because makeup just helps you to show your physical beauty. I hope you can get an idea and enjoy this classic nude makeup look for your special occasions.