Who's gonna go for a first date? I know you will feel nervous and get confused about what you should prepare for your first date because you want to look pretty. Everyone will want the same thing because the first date is gonna be a great memory that you can remember. So you should make this works very well.
What you should do to get a pretty look that can impress your mate? First, you should make sure that you have already prepared the outfit that can make you look sweet and pretty. Then, you can prepare your skin to look bright and soft. The last thing that you should prepare very well is makeup. Yes, makeup is gonna be the determination of your whole look.
Therefore, you should choose the makeup that looks natural but can make you look pretty. At this time, we want to give you some tutorials about the soft pink makeup look that will be suitable for the first date. Because it will make you look natural and reflect the love by using pink color. Are you guys excited about how to get this makeup look? Let's start the tutorial!
Soft Pink Makeup Look Tutorial
1. Use a Sheet Mask First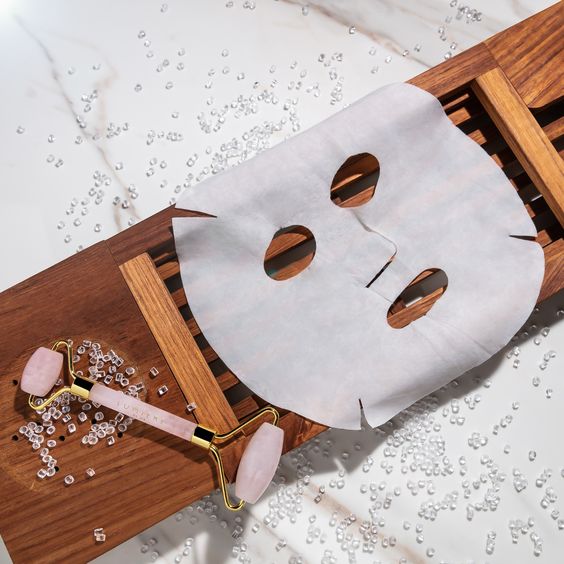 Because this is the first date, you should show your flawless makeup with flawless skin. Therefore you can use a sheet mask to make your skin moist and hydrated before using makeup. Also, a sheet mask is a good start because it can make your makeup stick well on your skin. You can use a sheet mask for 10-15 minutes, after that you can let the serum absorb into your skin.
A little reminder that you can't immediately use makeup after using a sheet mask. I know you can't wait for the first date but you should have to wait! You can put makeup on your face after waiting for around 30 minutes to make sure the serum absorbs well and your skin is ready.
2. Apply Primer to Make Your Makeup Flawless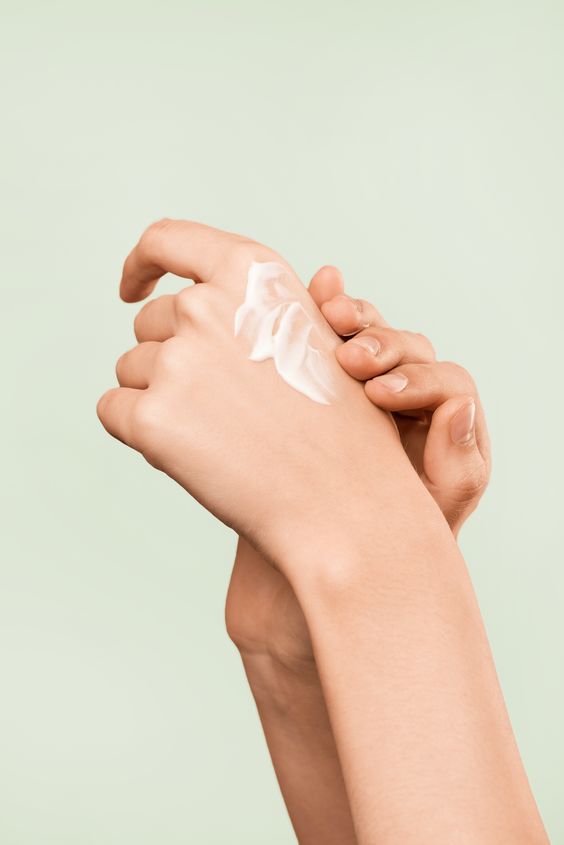 The second step is to apply primer before using any complexion. Primer will help you to get a flawless makeup look for a few hours and free from cakey. Furthermore, the primer has another function which is can make your makeup stay longer all day long. Make sure the primer that you choose is based on your skin problem. So, you know how important this step is, right?
3. Complexion to Even Your Skin Tone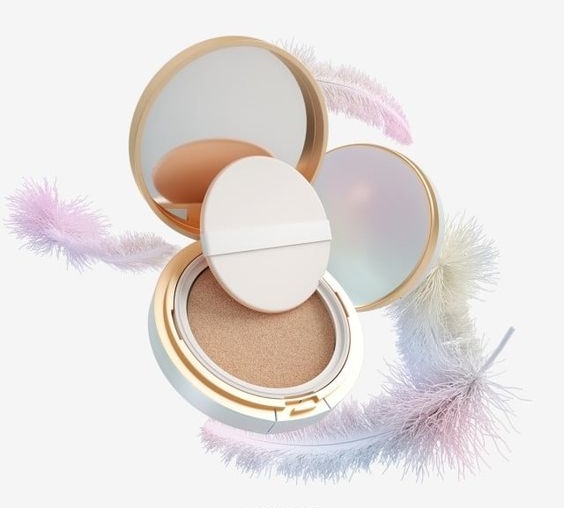 On your first date, I'm sure that you want your face to look flawless without uneven skin tone or any blemishes. That's why we should wear the complexion. But you should choose a complexion that has a lightweight feel and natural finish, so you can choose a BB cushion or light coverage foundation. Both of them can help you to get flawless skin with a lightweight feel.
Choose the complexion based on your skin type, if you have dry skin, maybe you can try the complexion that can hydrate your skin too. And if you have oily skin, you can choose the complexion that can hold the oil on your face. Choosing the base makeup based on your skin type will help you to prevent the cakey and your makeup melt.
4. Concealer to Get More Coverage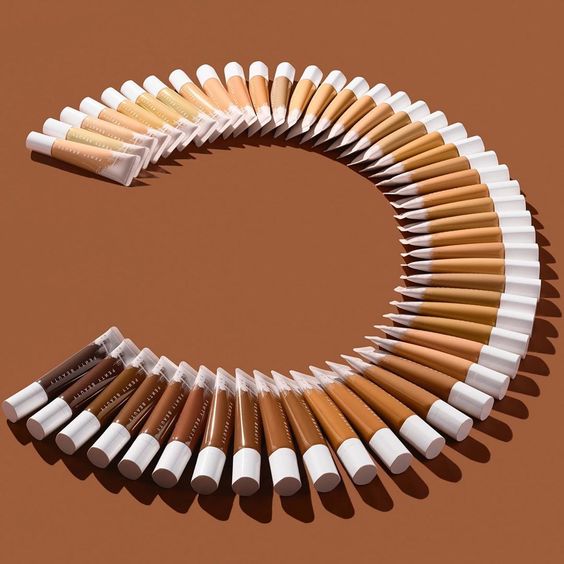 If the complexion can't cover your blemishes, so the concealer will. You can choose a concealer that has full coverage. Put the concealer just on the area that needs more coverage to get the natural finish look. To make the concealer works well, you can wait for a few minutes after putting it on your blemishes. Furthermore, you can blend it slowly to not ruin the concealer.
5. Loose Powder to Set Your Base Makeup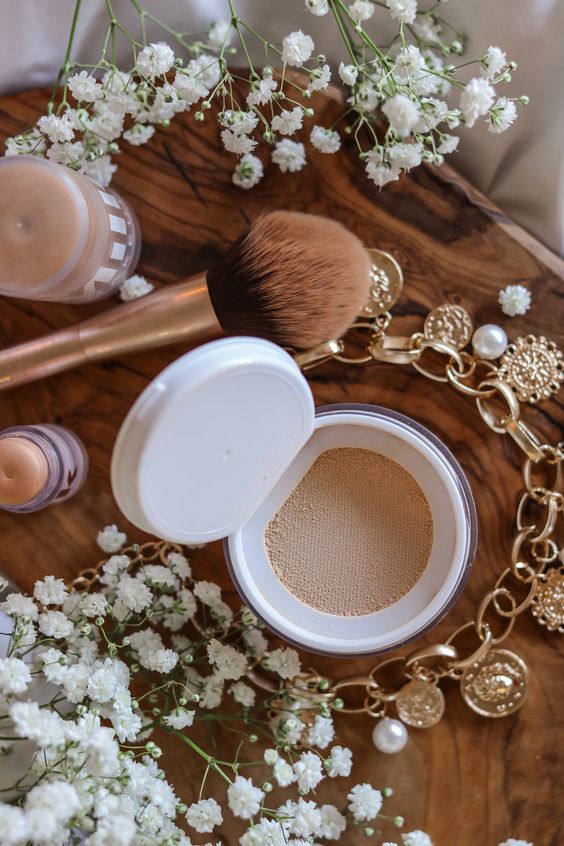 When you feel your skin is already flawless, you should immediately set it with the loose powder. You can do a baking technique that can make your makeup stay all day and not cakey. Because you won't your makeup crack after a few hours, right? If it happens, you will feel so shame, and your mate will think that you wear too much makeup.
How do baking techniques? It's very simple, you can take a lot of powder with a sponge, then you can put it on the area where you put concealer. Furthermore, you can wait for a few minutes while doing the other step, then after you feel it's dry, you can blend it using a powder brush.
6. Bronzer to Bring Back Your Face Dimensions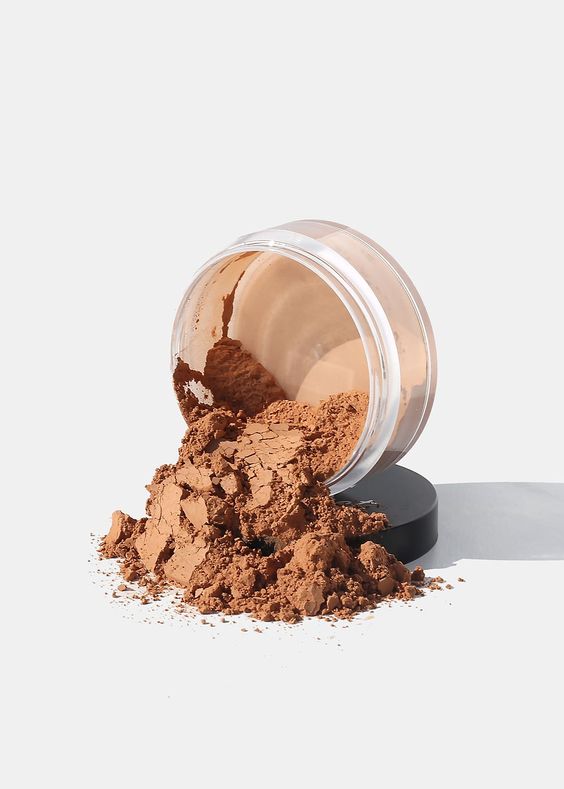 After you apply the base makeup, you will lose your face dimension. Moreover, it's a first date you will get very nervous so your face will look paler. So the solution to your pale skin is to use a bronzer! You can put the bronzer on the area like under the cheekbone, jawline, hairline, and nose. This step also can make your face look smaller and give a sharp to your face shape.
I recommend you adjust the bronzer color with your skin tone, if you have light skin, you should choose light bronzer color and if you have dark skin, you can choose dark bronzer color. Choosing the right color of bronzer, it will make your face look natural but sharp.
7. Natural Pink Blush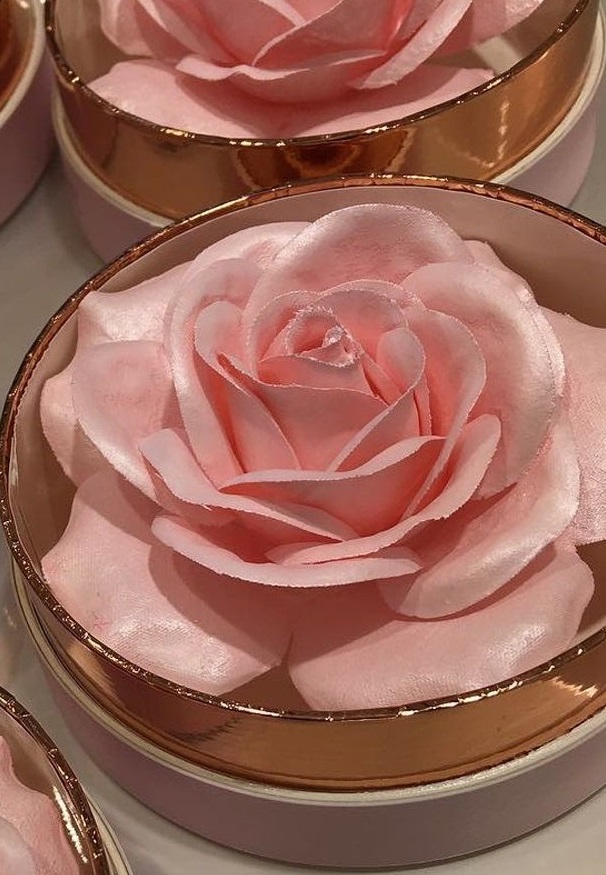 Because the purpose of this makeup is soft pink color, of course, you should match this color with your blush too. You can put the soft pink blush on your apple cheeks and bring it to your nose with a blush brush. This technique will help you to have a natural blush and can give you a cute vibe. Make sure that you wear a light blush to prevent the clown's face.
8. Natural Eyebrows

Eyebrow will define your makeup. If you use natural brows it can make your face look younger and sweet. But if you use on-fleek brows, it can make your face look sharp and brave. Therefore, for this makeup, we recommend you choose the natural brows to shape to make you look younger and sweet.
And to draw the natural brows is very easy. First, you can draw your eyebrow shape using an eyebrow pencil by following your natural brows shape. After you get the shape that you want, you can start to fill in the brows. Don't forget to brush or blend it using a spoolie brush to lose the harsh line from your brows.
9. Soft Pink Eyeshadow to Get The Sweet Look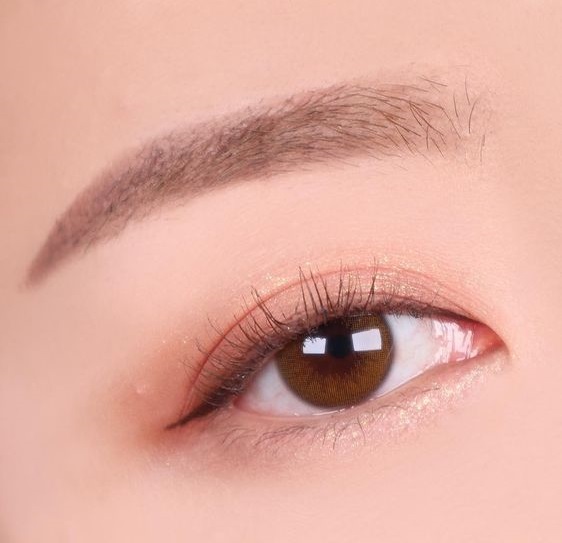 Next is doing your eyeshadows. For the eyeshadow, you can choose a soft pink color to make it look natural but pretty. And you can use less color to prevent color blocking or looking too much. So how to do the eyeshadow? Here's a tip for you.
Choose the light pink color all over your eyelid. Then, you can choose a dark pink color for the outer corner to give the deep eyes effect. And you can add a little bit of dark brown color above the dark pink color to make the color not look flat. Furthermore, you can put a shimmery pink or champagne shadow on the inner eyelid to make your eyes look prettier. Don't forget to apply the eyeshadow to your lower eyelid too.
10. Draw the Puppy Eyeliner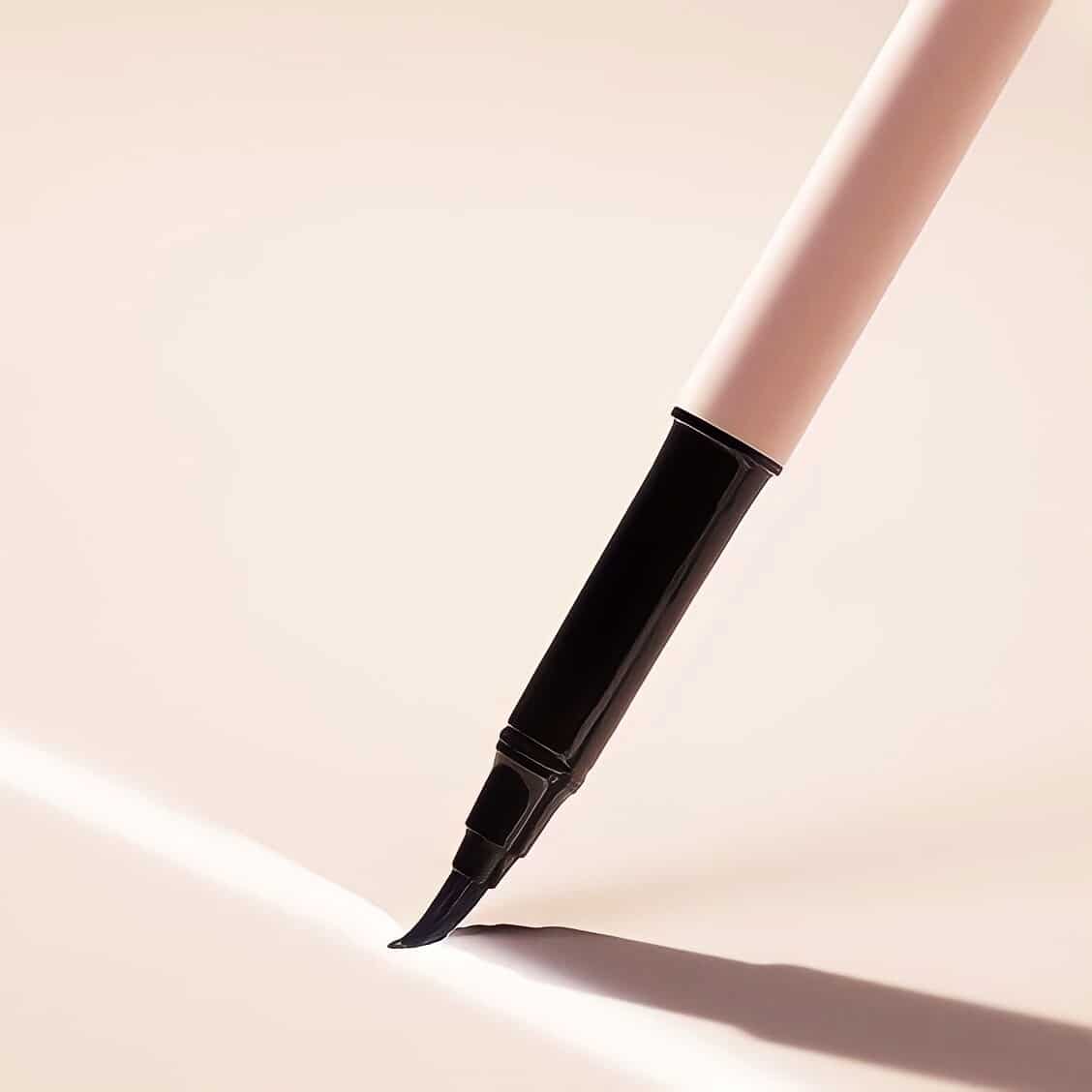 We want to make the makeup look sweet and innocent, so we can choose puppy eyeliner for this makeup. You can draw the thin liner from the inner corner to your outer corner, and then add a straight wing to give a long eyes effect. This eyeliner will successfully give a sweet and innocent look to your face.
11. Curl Your Lashes!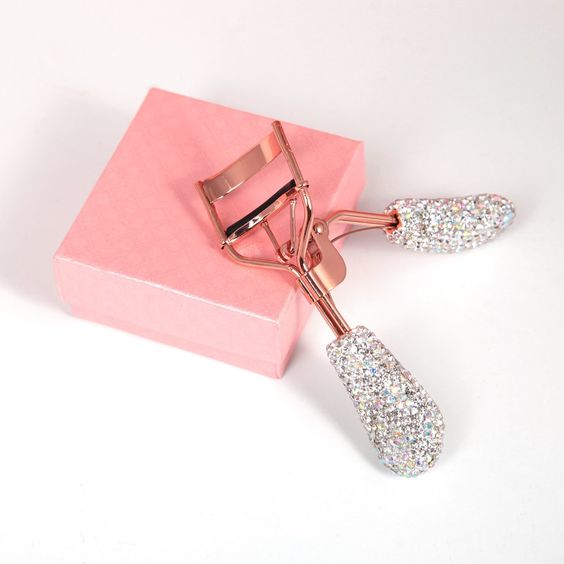 Before applying the mascara, you should curl your lashes first. This step will change your eyes look and make your eyes more awake. Moreover, if you have straight and short lashes, this step will very helpful for you. And to make sure the curl is long-lasting, I have a tip for you.
Before using the eyelash curler, you can heat the curler using a hairdryer until you feel the heat is enough. Then, wait for a few seconds until the curler is not too hot. And you can start to curl your lashes and looks at how amazing this step is.
12. Apply a Mascara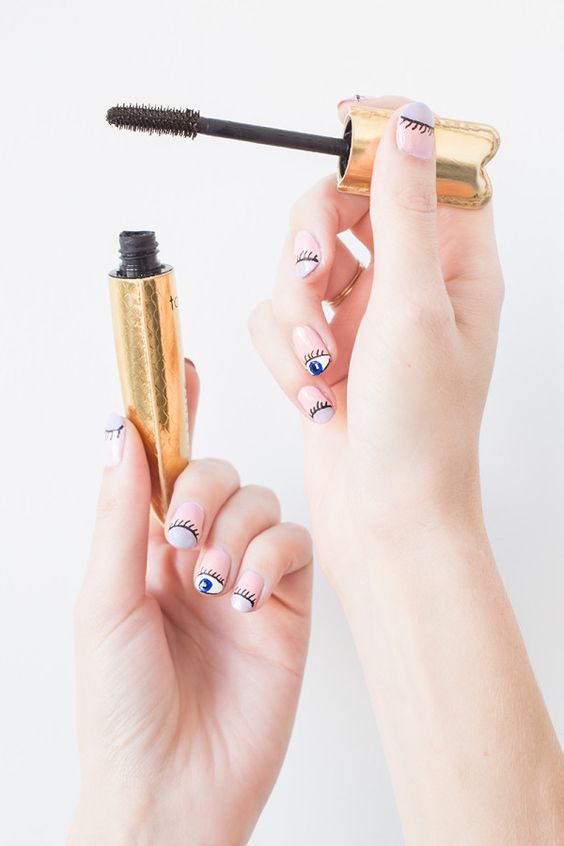 Of course, you should apply the mascara after curling your lashes. This step will make your eyes look prettier because can make your lashes look long and thick. Not everyone will be lucky to have long and thick natural lashes, that's why mascara is created. Choose a waterproof and smudge-proof mascara to make the lashes stay even if you've been sweating or hit by water.
Apply the mascara with a zig-zag motion to give the volume effect, and don't forget to apply it to your upper lashes and your lower lashes. And if you're lashes are too short and thin, you can use natural fake eyelashes for the solution.
13. Fake Glow with Highlighter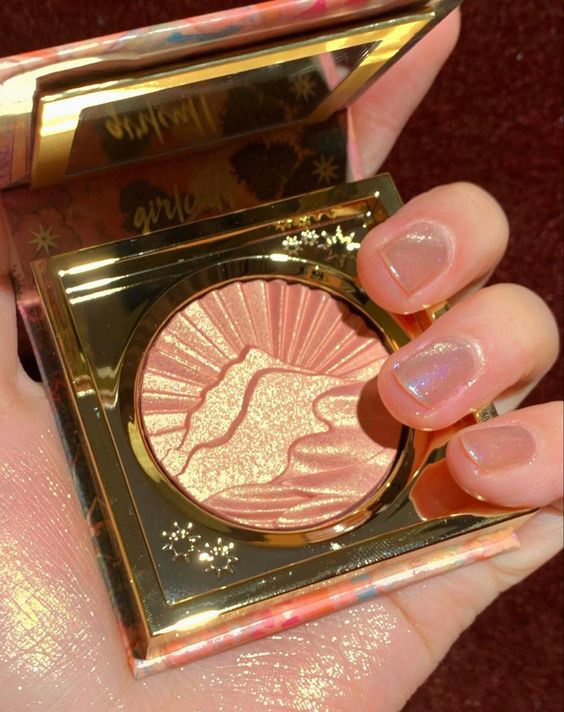 For the highlighter, you can choose the natural finish highlighter and match the color with your skin tone. Using a natural highlighter it can make like you have healthy glow skin, besides that it can make your makeup look more natural. You can put the highlighter on the highest point of your face like the cheekbone, brow bone, nose, and chin. And voila, your face will look healthy and glow!
14. Pink Ombre Lips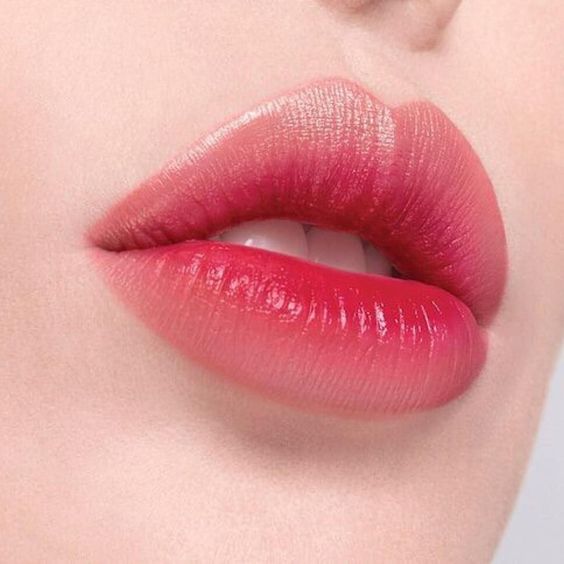 For the lipstick, you can use the ombre technique for giving a sweet and cute look but also looks natural. And you can choose the pink color for the lipstick. So how to get the ombre lips? It's so easy and very simple even if it doesn't take many times to do the ombre lips.
All you have to do is conceal the dark side of your lips with the concealer. After it's already concealed, you can use a soft pink color lipstick or lip cream all over your lips. Furthermore, you can add a bright or dark pink color to the inner lips and blend it. Make sure you blend it well to lose the harsh line.
15. Set All Your Makeup with Setting Spray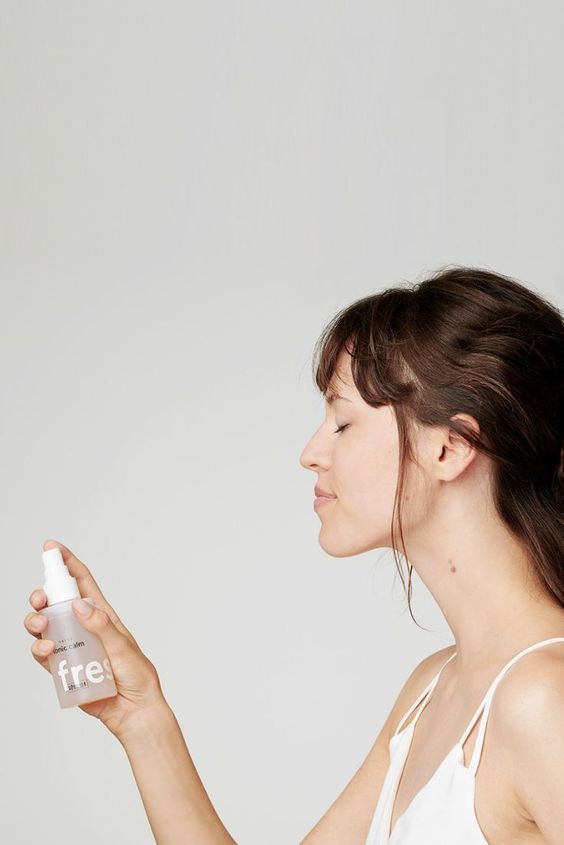 The last step and also very important step that can make your makeup look natural and stay all day is using a setting spray. Using setting spray also can help you to prevent your makeup look cakey or melting after you use it for a long time. And it can make your makeup not look powdery and natural even if you've done using too much powder. Choose the setting spray based on your skin type to make sure it can work well on you.
That's all about our tutorial for getting soft pink makeup look that is very suitable for your first date. You should be careful when applying the color to make sure it doesn't look too much and avoid the clown's face. By using this makeup look, I'm sure you will look pretty and sweet which can make your mate feel in love. I hope you can easily follow this soft pink makeup look that you can wear for your first date.