Spring is identic to a flower that has many colors. And makeup which is popular with never getting over, of course, will follow the trend. So what's the connection between makeup and seasons? The connection is every season has its own identic color and the color of makeup like blush, eyeshadow, and lipstick will adjust that color.
Spring is identic with fun colors, like pink, orange, peach, and other fun colors. So, what's color will suitable for any skin tone, and what's color in trend right now? The answer is peach! Because peach color will be a match for any skin tone. Furthermore, peach color is a unique color like a mixing pink and orange color which makes this color is popular.
You can use this makeup for hangouts, work, or even for a party because this makeup is universal that you can use for any occasion and will make you look pretty and cute. So, how to get this peach makeup? If you are interested in this kind of makeup, let us get to know you to achieve it.
How to Get Peach Makeup Look
1. Primer to Make Your Skin Look Flawless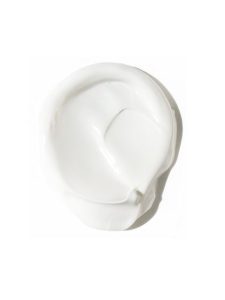 The step of makeup that you always skip because you think it's not important but actually very important to make your skin look flawless is primer! Because primer can help your skin problem, like blur the pores if you have big pores, hydrate your skin to make your makeup not cakey, or hold the oil on your face to make your makeup not easily melt.
Therefore, you need to know what your skin problem is and the primer you need to resolve it. You should choose the right primer to make your makeup look flawless and not cakey. Furthermore, you can apply the primer on the spot you need and the very important spot is your T-zone area.
2. Choose the Right Base Makeup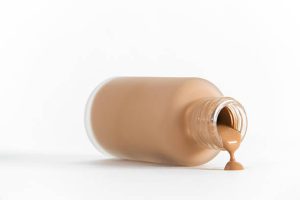 There is a lot of type of base makeup, like a cushion, bb cream, cc cream, and the last foundation. If you want a lightweight base makeup you can choose between bb cream, cc cream, or cushion. But if you need base makeup that can cover all your blemishes, you can choose a foundation with medium to full coverage or full coverage foundation.
How to apply the right base makeup? first, you apply it to your face, and a little bit blend it with your fingers. After that, wait for a few seconds until it is half-dry, and you can blend it using a wet sponge or foundation brush to get more coverage. And voila! You will get flawless base makeup.
3. Cover Your Blemishes with Concealer
If you had a lot of blemishes that you can cover just by using foundation, you can cover them using a concealer! Usually, concealer has more coverage than the foundation. That's why is very helpful to cover the blemishes on your skin to get a flawless makeup look.
Apply a concealer on the spot that you should cover, like the under-eye, acne, or dark spot. If you want to level up the coverage, don't blend it directly. You have to wait a few seconds until it's half dry then you can blend it. But for this technique, you should know about the texture of the concealer. There is a concealer that should blend quickly because if you let it until it is half-dry, it will make it hard to blend the concealer.
4. Powder to Set Your Base Makeup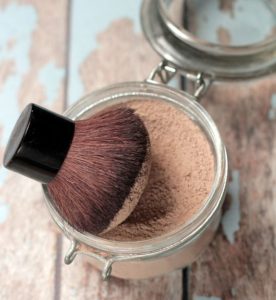 To make sure your makeup not going anywhere or not moving away, you should set it using a powder. At this time, I recommend you to set your makeup using loose powder. Because the loose powder has a lightweight feel on your skin and has a natural finish than the powder foundation or two-way cake powder.
Use the powder on the part that is easy to cakey or easy to get oily, you can use the powder on undereye, T-zone, and the part that is easy to get oil. To prevent the cakey and hold the oil, you can do a baking technique.
5. Make a Dimension to Your Face Use Contour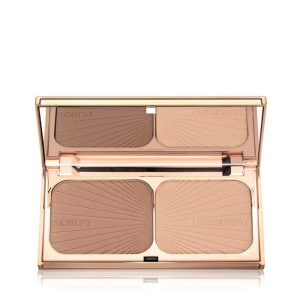 After using base makeup, usually, the dimension of your face will lose and make your face looks flat. Therefore, you can bring back your face dimension using contour. Besides that, the contour can give an illusion to your chubby cheek and makes your face look having a V shape.
Apply contour on the lower part of your cheekbone to make your cheeks look thin, on your jawline to give a V shape face, hairline to give an illusion that you have a small face, and last is on your nose to make your nose look pointed.
6. Peach Blush for Your Cheeks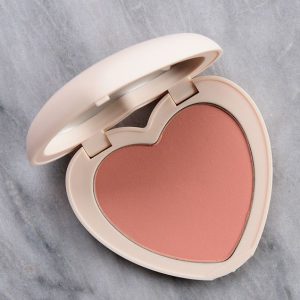 Because the theme of this makeup is peach, you should give the touch of peach to your blush. And peach color also makes you look young and cute. For this makeup, you can apply the blush on the apple of your cheek and bring it to your nose. This technique of blush can make you look younger but also give the innocent look.
7. Natural Brows Look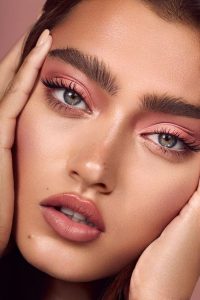 Natural brows have been a trend lately because natural brows can make your face look soft and younger. Even for a party, you still can apply these natural brows. For you who have a mature face, you should avoid on fleek brows because can make you look older than your age.
To get these natural brows, brush your hair brows first, use the mascara brows to set the hair brows, and fill the brows. And last you can fill the blank space using an eyebrow pencil but choose the brown color or grey color, you can match the color by your hair color.
8. Peach Color Eyeshadow is a Key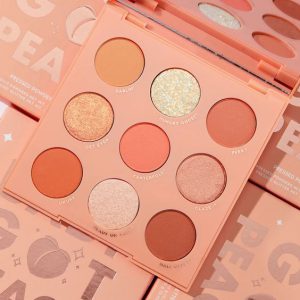 The key of this peach makeup is on the eyeshadow. Because the peach color can be shown from the eyeshadow. Therefore, you should choose eyeshadow with a peach color. So how to apply the eyeshadow?
For applying the eyeshadow, first, apply light peach color all over your eyelid. And then choose the darker peach color for your crease, continue using dark brown color for the outer corner of your eyelid. And the last apply glitter eyeshadow on the inner eyelid. Don't forget to bring the eyeshadow to the lower part of the eyes.
9. Brown Eyeliner to Give the Soft Eyelook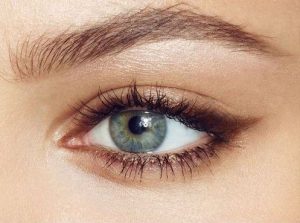 Because we want a soft look, you can choose brown color eyeliner for the eyeliner. Because if you use the black color liner, it will make your eye makeup look hard and sharp. But if you don't have a brown color liner, you can use an eyeshadow.
Here's a tip, you can make your brush liner wet, and then tap it on the brown eyeshadow. After you feel enough, you can start to draw the liner that you want. this tip will help you to get the brown liner without eyeliner. So you don't have to waste your money.
10. Make Your Lashes Look Thick and Long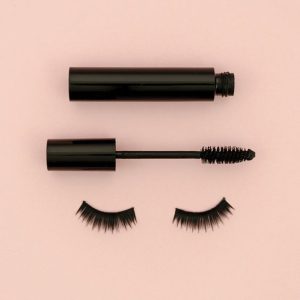 For this makeup, you need natural lashes but still prioritize the long and thick lashes. For you who already have long and thick lashes, you can only use mascara to help them look thicker. But if you have short and thin lashes, you can use false lashes to help you.
Before applying the mascara, you must curl your lashes first using an eyelash curler. Furthermore, you can continue using mascara. And add natural false lashes if you think you need that. Even you want to use false lashes, you still use mascara first to make merges your natural lashes with false lashes.
11. Add Some Freckles to Give the Cute Look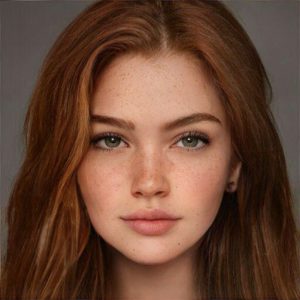 To make you look cute and innocent, you can give some freckles. Besides making you look cute, freckles can also make your makeup look natural. You can make freckles from eyeshadow with a brown color using a brush liner. And add freckles on the part of your face that you want like on your cheek and nose.
12. Ombre Lips with Peach Color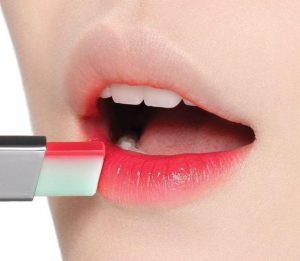 For the lipstick, you can use a peach color. And to make it look like a natural lip you can choose the ombre technique. Use the peach color all over your lips, and blend it to make it natural. Furthermore, after you feel it's natural enough, you can add more peach lipstick on the inner lips. This technique will be successful for the ombre lips. And you can add lipgloss to make your lips look healthy.
13. Last is to Set All Your Makeup Using Setting Spray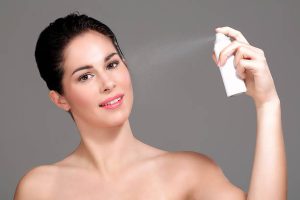 Last but not least is setting spray! By using a setting spray will help to set all your makeup and can make your makeup look flawless. Besides that, a setting spray can make your makeup stay longer but not cakey or patchy. But you should choose the right setting spray based on your skin type.
That's how to get a peachy makeup look for your spring day. Isn't it will be pretty on you? Also, this makeup will suitable for any skin tone, so you don't have to worry it will look weird on you. By following this tutorial, you will be successful to have gorgeous and flawless makeup. I hope you can clearly understand the point that has been given.