Usually, girls always avoid using red lipstick. Because they think using this color of lipstick can make your face look like a clown and tacky. But you're wrong about this point! Without you knowing, using this red lipstick can make you look sexier and hot.
The red color will show the brave and sexy vibes, it's not only lipstick but everything that you wear in red color can give you a different vibe. Therefore, some girls use this red lipstick only for parties because they think this color will suitable for a special occasion.
You don't have to be afraid will look tacky if you use red lipstick. If you know how to do the makeup, your look will be amazing and sexy! So, at this time, we want to give you a makeup idea using red lipstick to get a sexy and glam look for your special occasions. Are you ready to know this kind of makeup? Let's go to the tutorial!
Red Lipstick Makeup Look Tutorial
1. Make Sure Your Skin Ready by Using Skincare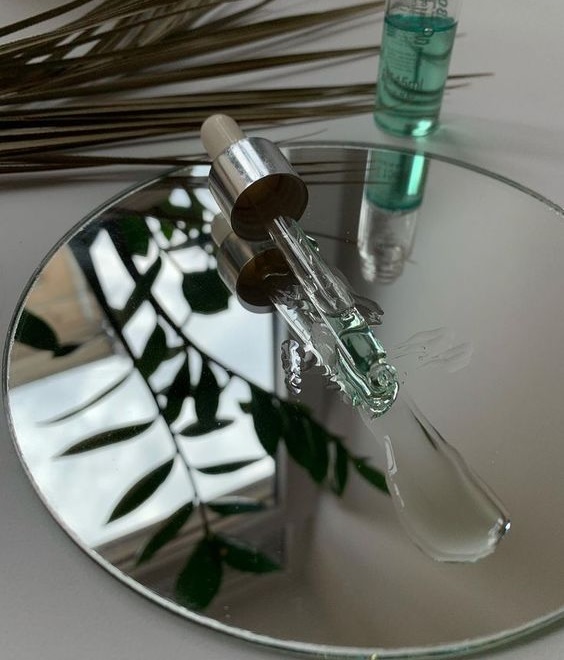 This is the part that we don't have to discuss anymore. Because I'm sure all of you know that skincare is the key to getting flawless makeup. And when your skin is ready, it will prevent acne or breakout comes.
Furthermore, skincare can make your skin moist so your complexion will stick well on your skin so it will not easy to get crack and stay for a long time. If you have dry skin, you can use skincare that can moisten your skin well. But if your skin is oily, you can use less skincare even just wear a moisturizer to make sure your skin is hydrated.
2. Have a Flawless Skin with Primer
The next, another important step to make your makeup stay for a long time without cracking or cakey is to use a primer. Almost makeup experts never skip using primer, because it can hide your pores, hold the oil on your face, or even hydrate your dry skin. How very important it is to make your makeup flawless, right?
Therefore, you should make sure you wear the right primer by choosing it based on your skin type or your skin problem. Besides that, primer can also protect your skin from the chemical makeup that can ruin your skin. So, don't ever skip this part!
3. Full Coverage Foundation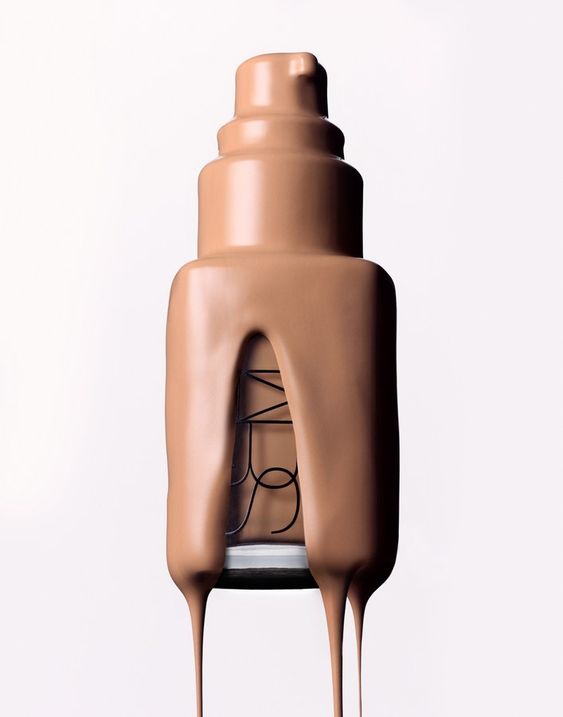 To get a glam makeup look, you need a full coverage foundation to hide all of the imperfections on your face. Especially, this makeup is for a special occasion, you really need a flawless makeup look. But remember, even if it's a full coverage foundation, you need a product that has a natural finish like your second skin.
And don't forget to choose a shade foundation that's similar to your skin tone to avoid a clown face and tacky look. If the foundation doesn't oxidate you can choose a shade that's similar to your skin tone. But if the foundation will oxidate after a few hours, you can choose one shade above your skin tone.
4. Concealer to Cover Your Blemishes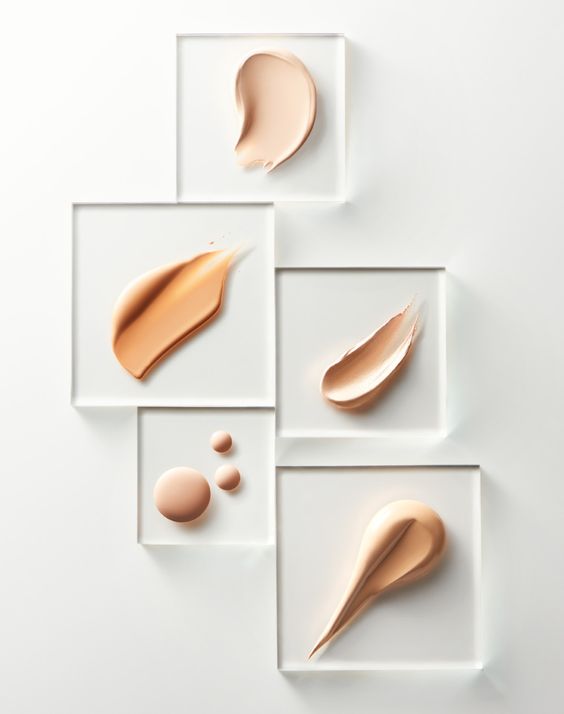 If the foundation is enough to cover all of your imperfections, you can skip this part. But if your imperfections are still visible, continue with using concealer to get more coverage. Choose a concealer that has a light texture but has full coverage to prevent the cakey look after a few hours.
Try to use concealer with a buildable technique for getting a natural look. And use it on the area that needs to be covered like the under eyes, acne, dark spots, or uneven skin. To blend the concealer, you can use a wet sponge to make it look natural. Or you can use a concealer brush to get the full coverage.
5. Set Your Base Makeup Using Powder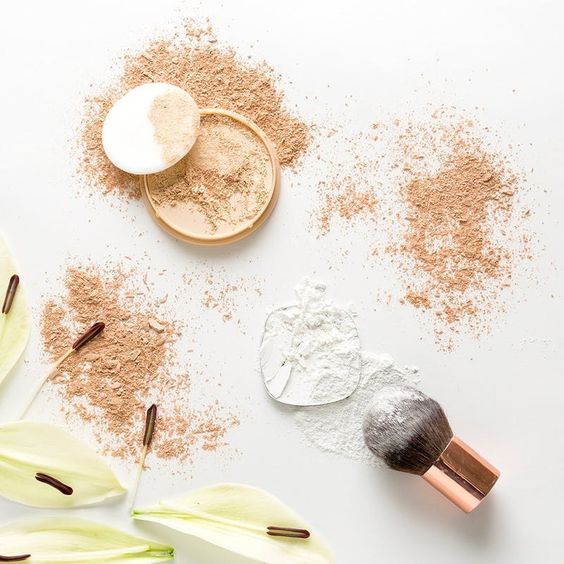 This is optional, you can set your base makeup using loose powder or powder foundation. To make your makeup look natural, you can set it using loose powder by using the baking technique. This technique will help you to make sure your foundation and concealer will not get moved or easy to crack.
But if you really need the coverage or if you want your makeup to look more flawless, you can choose powder foundation. Or it's fine if you want to use both of them to set your makeup. You can use loose powder first to bake your face then blend it with a powder brush, you can add a powder foundation on the area that still needs to cover.
6. Powder Contour for Make a Dimension on Your Face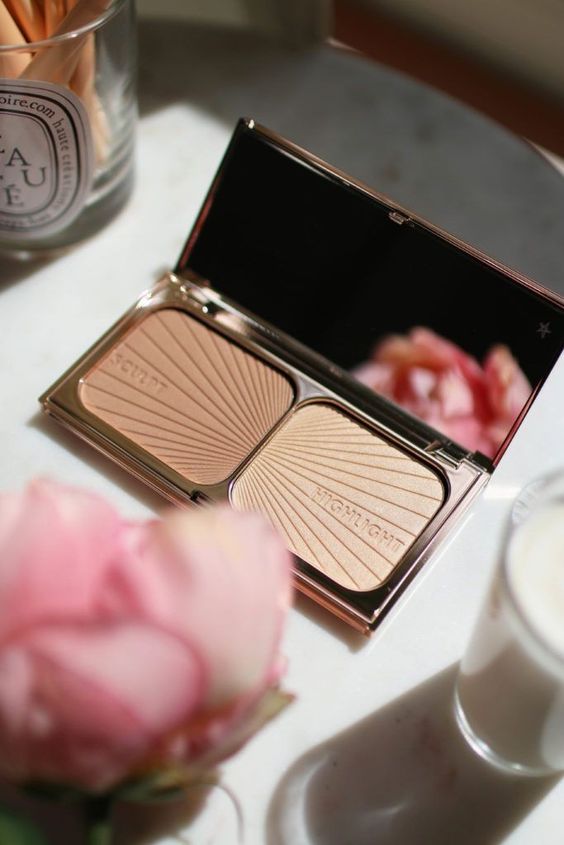 Foundation and powder will make your face dimensions lose. So, to bring back your face dimensions, you can use contour as an alternative for this problem. And it also can make illusions to your face like you having V-shape and a small face.
You can match the contour color with your skin tone. If you have light skin, you can use light brown color. And if you have dark skin, you can use dark brown color. Make sure you choose the right color of bronzer to make it look soft and natural. Apply it on your jawline, under your cheekbone, and nose.
7. Nude Color Blush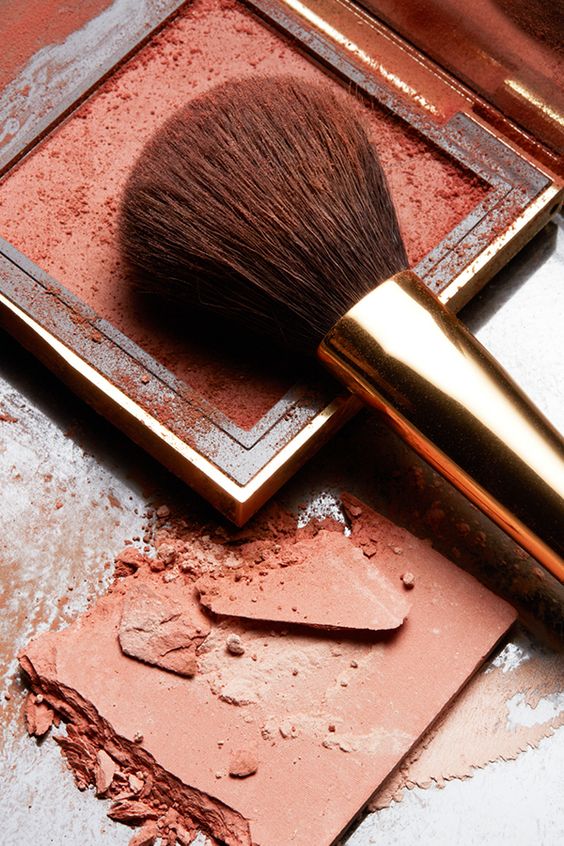 Because we want to show off the red lips, you should make another part of your face look natural and soft to balance the red color. Therefore, you can choose soft colors like a nude for your blush. You can apply it using a brush only on the apple cheeks and make sure you just apply a little bit of blush to give the natural blush look.
8. On Fleek Brows Look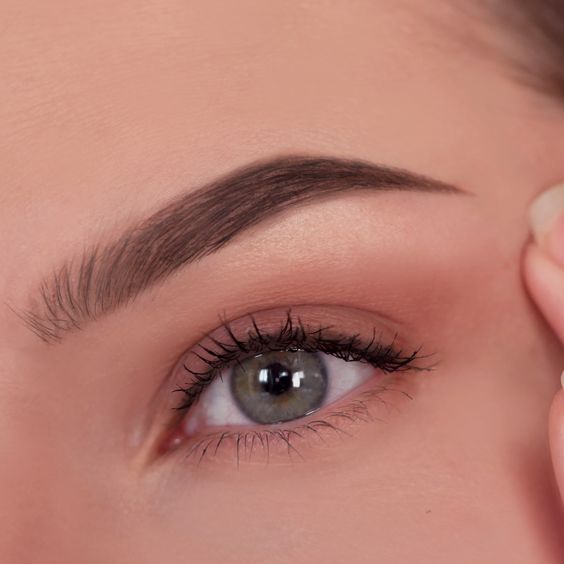 Glam makeup is identic with sharp brows. So you can choose on fleek brows for this kind of makeup look. For getting this brow, you can use pomade brows and set the eyebrow hair using brow mascara. After you get the shape that you want, use concealer with a small brush to clean the harsh line and to make your brows sharp.
9. Soft Color Eyeshadow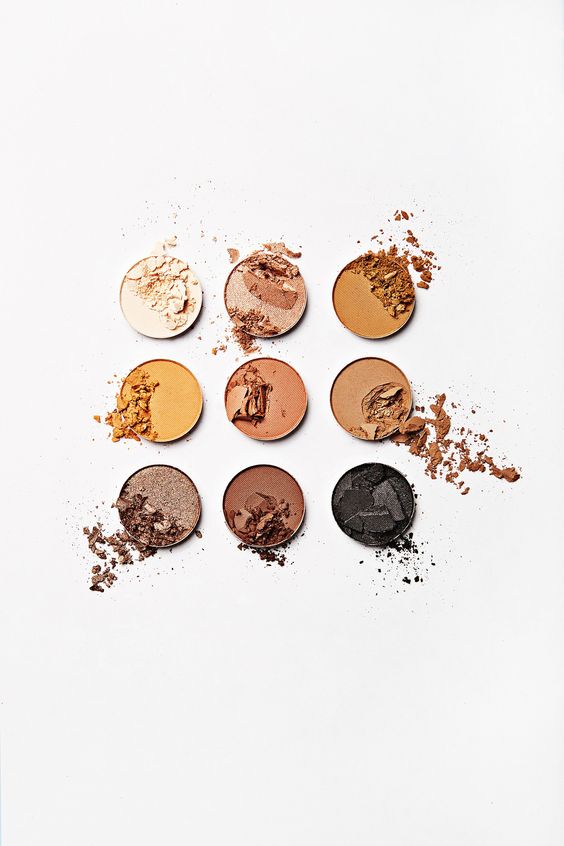 As we said, we want to make another part of your face look soft to show your red lips. That's why you should choose the soft color eyeshadow for your eyes. And the right color that will look soft and give the glam look is brown.
Apply light brown shadow all over your eyelid. Continue with a dark brown shadow for the outer corner of the eyes. Blend it using a blending brush until the color becomes together and soft. Furthermore, you can put the champagne or gold shimmer shadow in the inner corner to make your eyes look pop and glam.
10. Foxy Eyeliner to Get a Dramatic Eye Makeup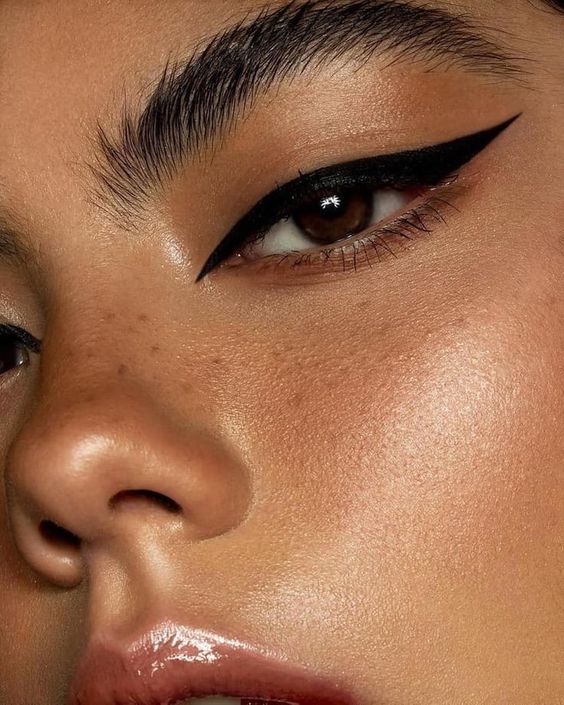 Eye makeup will not be complete without eyeliner. Because eyeliner will make your eyes look dramatic and make your own vibes for your face. For this makeup, we suggest you make foxy eyeliner. Why do we choose foxy eyeliner?
The answer is, that foxy eyeliner will make your eyes look more dramatic and suitable for the glam makeup look. You can draw the liner carefully with a black pen liner. Choose eyeliner that has a small tip to make you easy to draw a sharp line.
11. Curl Your Lashes!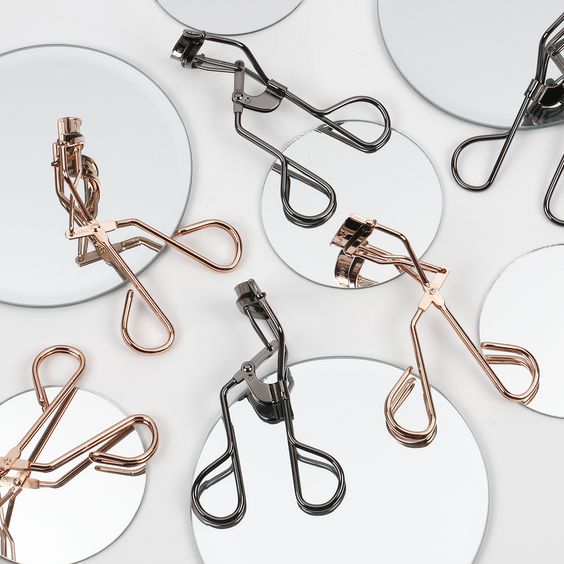 Even if you want to put on fake lashes, you still need to curl your lashes. Because you have to make your natural lashes look similar with the fake lashes that you gonna wear. Besides that, if you have curl lashes, it also can help to hold the fake eyelashes so it will not easy to get down or remove.
Curl your lashes slowly with an eyelash curler. For this step, you have to be more careful because it can hurt your eyes if you do it harshly. And you can heat the eyelash curler first before your want to wear it for having long-lasting curl lashes.
12. Mascara And Fake Lashes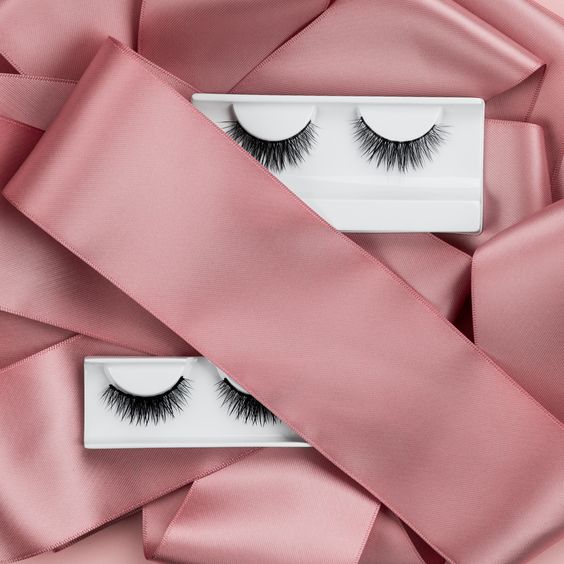 We gonna turn into the last step of the eye makeup. Yes, mascara and fake lashes make your eyes look pop and more dramatic. If you don't use fake lashes, your eyes will look glazed or sleepy which can ruin your eye makeup. So to complete this makeup look, you can add fake lashes that match your eye's shape.
13. Highlighter for Having a Glow Skin Look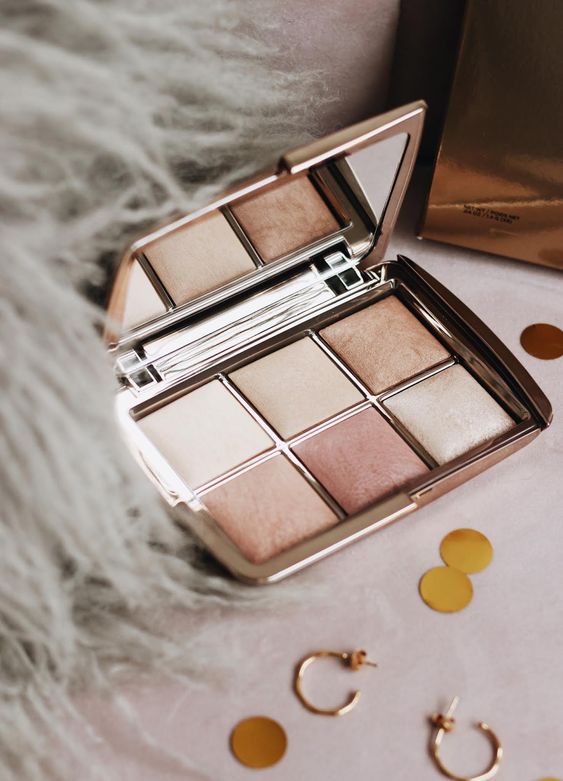 You don't want your face to look flat, right? It will break the word glam. Therefore, you need something to make your face look shiny when attract by the lights. So, the answer is to use a highlighter to make your face look pop and shiny. Besides that, it can make your face look like has a glowing skin look too. How very interesting!
You can adjust the color whether champagne or rose color highlighter for your skin. And apply it on the highest part of your face like on your cheekbones, browbones, nose, and chin with your fingers or a highlighter brush.
14. Red Lips is The Key of This Makeup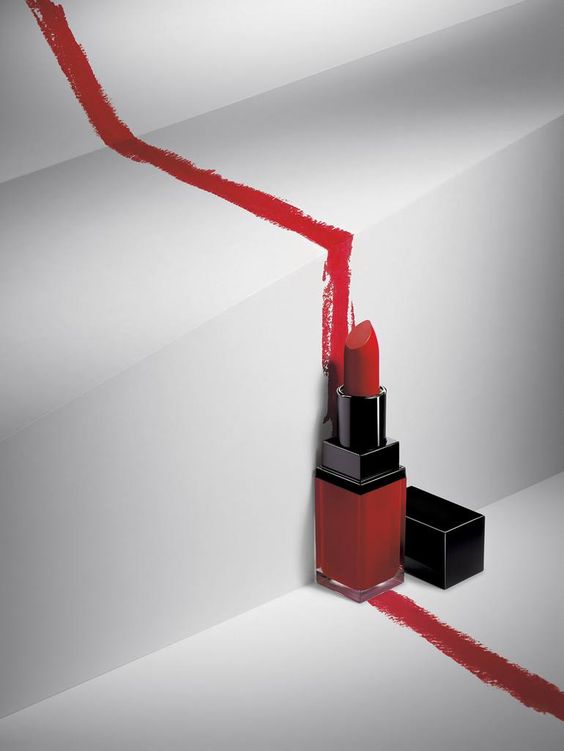 As you can read from the purpose, of course, we're gonna use red color for the lipstick. This is the key of this makeup and will be successful to make you look sexy. But you should be careful while applying this lipstick.
Therefore you can use a lip liner first to draw a line for shaping your lips. Then you can continue to apply the red lipstick to your lips. Besides making it looks clean, lip liner can also make your lips look full and sexy. And this is the part where the glam look can be called.
15. Lock All of Your Makeup with Setting Spray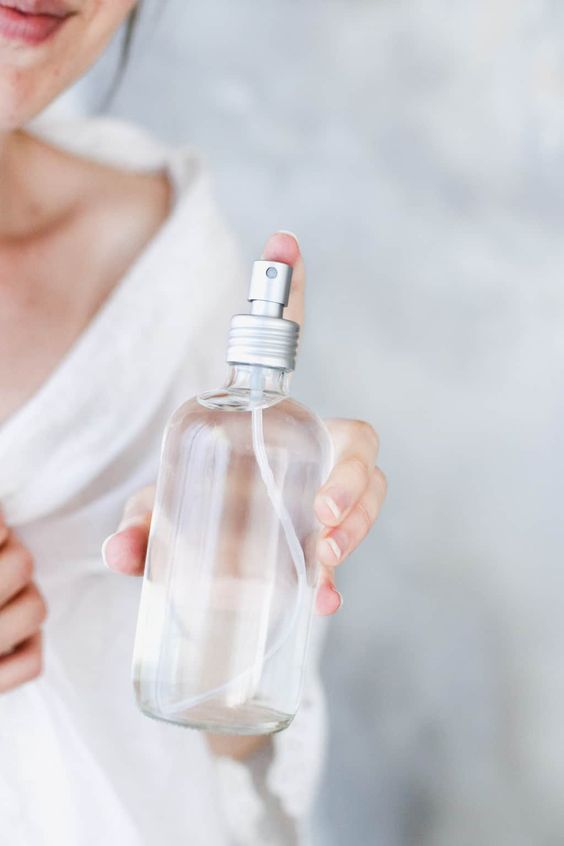 Party will take a long time. I'm sure you don't want your makeup to get cracked or melt in the middle part of the party. You will get into a bad mood or ruin your occasion if it truly happens. So, to prevent this problem, you can use a setting spray. And remember to choose it based on your skin type to get the maximal result.
I think it's enough about the tutorial. What do you think? Isn't it very easy to get? You don't need to put much effort for getting this makeup because the key is only using red lipstick. So, now you have to put the courage to wear red color because it can make you look sexy and glam. I hope you can enjoy about get the sexy and glam look with the red lipstick makeup idea.