Who doesn't know about a girl band from Korea called Blackpink? I'm sure all of you already know about it. Because they're the first girl band that going international. They're popular with the iconic song that can shake our body in a while and also popular with their pretty face too. Every member has their iconic face, maybe some of you are very familiar with Jennie and Lisa.
But, do you know about Jisoo that has an angelic face? Because she already has an angelic face, Jisoo doesn't need to wear too much makeup anymore. Even though she wears natural makeup, her makeup is very iconic too for people who love to wear natural and fresh makeup. So, many girls follow her makeup for daily use or special occasions. But, that doesn't mean this makeup is easy to recreate!
You don't have to feel worried girls! Because at this time, we will show you how to recreate fresh and pretty makeup inspired by Jisoo Blackpink. I believe you will love this kind of makeup! Also, we will give you a very easy tutorial, that can be followed by you who are still a beginner. Are you feeling excited about this topic? So, without any for the do, let's move on to the tutorial!
Jisoo Blackpink Makeup Inspired to Look Fresh and Pretty
1. Prepare Your Skin Well by Using Skincare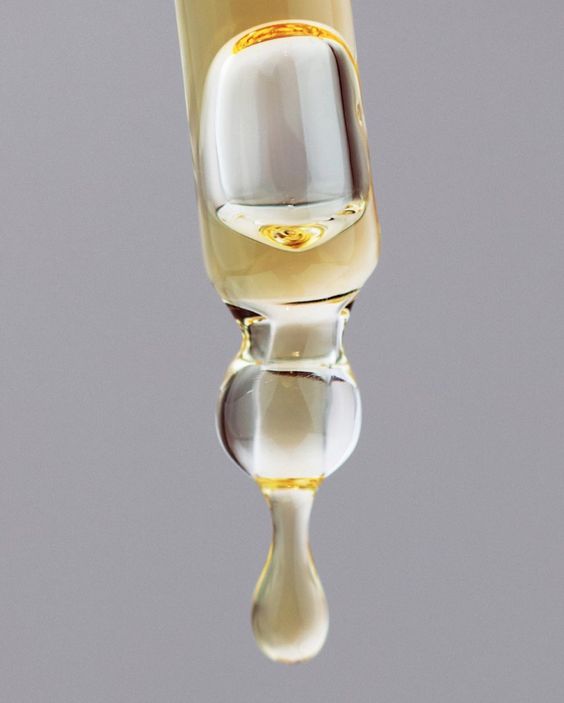 First, you need to prepare your skin well by using skincare. This step will help you to protect your skin from chemical makeup. And also, it can make your skin hydrated so the makeup product will stick well on your skin.
I know some people will be afraid of using skincare because they think it can make their makeup look cakey or even crack. But, do you know this problem can happen because you choose the wrong skincare product? Therefore, we are here to teach you about choosing the right product based on your skin type!
If you have oily skin, you can prefer a product that has a watery and light texture. Then, apply less product to prevent greasy skin. Otherwise, if your skin type is dry, you must choose a product that has a creamy and thick texture to make your skin moist and hydrated. Furthermore, you can focus apply the product to the area that easily gets cracked.
2. Make Your Makeup Look Flawless with Primer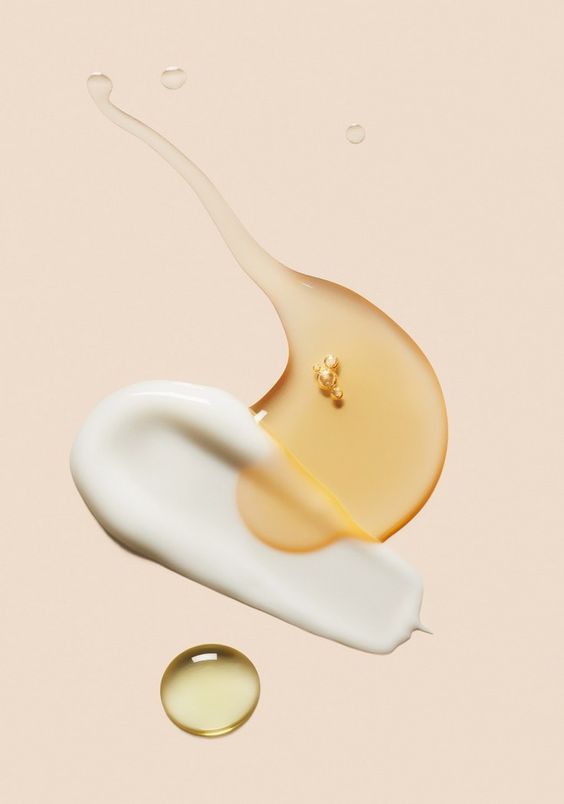 Who said wearing primer doesn't important for your makeup? In actually, it's very important, girls! You must know the function of the primer is to make your skin look flawless and fix your skin problem. Therefore, if you are a makeup expert you won't skip this step.
But, you need to choose the right primer based on your skin type to make this product works well on your skin. Okay, people who are still beginners will be confused about this statement. So, we can jump into the topic of how to choose the right primer.
People who have oily skin need a primer that can hold the oil on their skin. That's why silicone primer is the right choice for you! Furthermore, if you have dry skin, you can use a primer that has a cream or gel texture that can moisten your skin and avoid cracky makeup. Remember to apply the product on the area that possibly gets cracked or cakey like the T-zone area or chin.
3. Use Cushion for The Complexion Product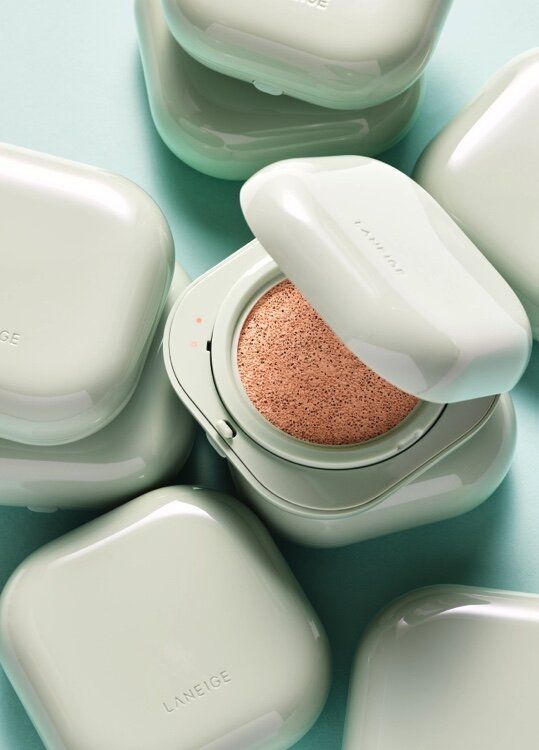 Because we want to make this makeup look natural like Jisoo Blackpink, we recommend you wear a cushion for the complexion product. As you know, the cushion has a light texture with medium coverage which is great for even your skin tone. Also, it has very compact packaging that you can use easily and bring it on your pouch.
If you already have flawless skin, you may skip this part to make your makeup look more natural. But, for you who still want to use complexion products, you can apply them with less amount to prevent your makeup from getting cracked or cakey. And blend the product very well until it looks merges with your real skin.
4. Concealer to Cover Your Blemishes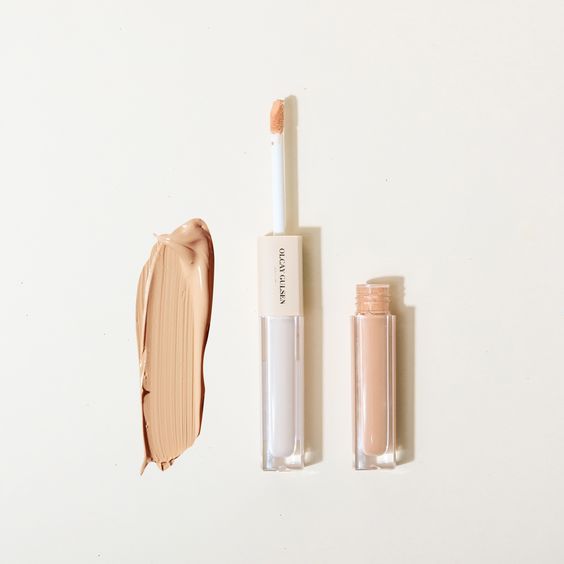 I know you will think that people who have acne skin or scars on their skin are hard to achieve natural makeup. But you are totally wrong! Natural or too much makeup depends on the technique of makeup that you used. Therefore, for people who are still a beginner at makeup is hard to get natural makeup look.
So, let us help you with this problem! The key to covering the blemishes on your skin is just wearing concealer because concealer has higher coverage than foundation. That's why you should leave a habit of layering complexion products! It just makes your makeup easy to get crack not help to cover your blemishes.
Also, we suggest you use a liquid concealer to make it more natural. You just have to put on the product to the area that needs extra coverage. Then, wait a few minutes until it half-dry. Furthermore, you can continue to blend it with your fingers or a wet sponge.
5. Give a Dimension to Your Face Using Cream Contour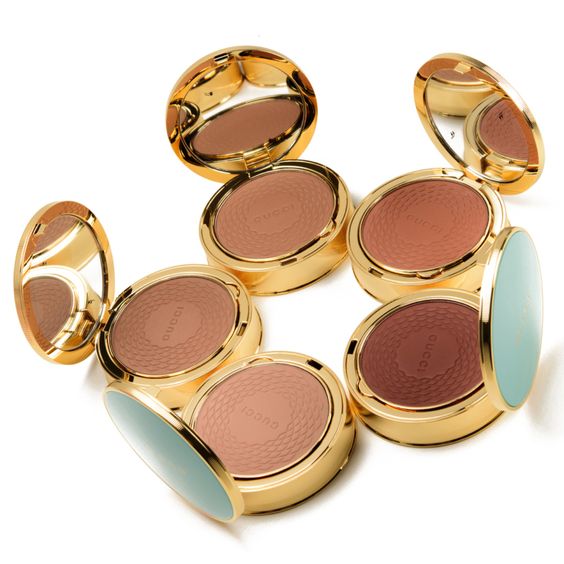 After using the complexion product, I'm sure your face will lose its dimension. This is why your makeup looks tacky because your face is flat. So, you need to bring the dimension back by using a cream contour. Why do we recommend cream contour? Here's the explanation!
Cream contour will be very suitable with natural makeup because when you blend the product it will merge with your skin and give a natural dimension to your face. Besides that, this kind of product that will be long-lasting on your face over the powder texture.
Apply the product to the area that you want to make it look smaller or sharper like under the cheekbone, nose, jawline, and forehead. Furthermore, you can immediately blend it with a wet sponge or contour brush. Make sure there's no harsh line to avoid the tacky look.
6. Cream Blush to Make Your Makeup Look Fresh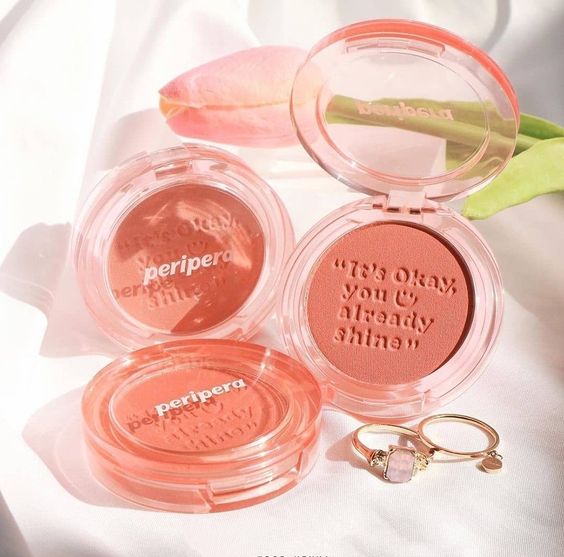 As the purpose of this makeup, of course, you need blush to make your face look fresh! Besides that, wearing a blush can help you to look cute and sweet at the same time. Isn't it very important, right? But to keep it natural, you can prefer a cream texture over the powder.
For the color of the blush, you can adjust it to your mood. But if you want to wear this makeup for daily, I think coral, nude, or peach color will be a great choice. Just apply the product to the apple of your cheeks and blend it with your fingers or beauty sponge.
7. Use Powder to Set Your Makeup!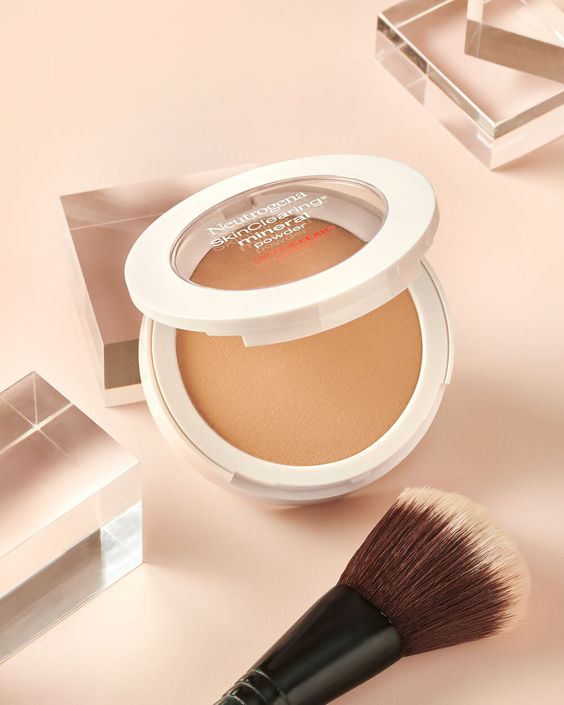 It's time to set your base makeup, girls! This is the very important step that will determine your makeup finish. Because using powder will help you to minimize cracking or cakey makeup. And there's a technique on how to apply powder based on your skin type!
For people with dry skin, you can use less powder and just put it on the area that uses concealer or is easy to get cracking. Meanwhile, for those who have oily skin, you must do a baking technique that can hold the oil on your face. Take a lot of loose powder with a sponge, then you can apply it on the area that easy to gets oil or where you put the concealer. Wait a few minutes until you feel it set. Furthermore, blend all of it with a powder brush.
8. Make a Natural Brows to Look Younger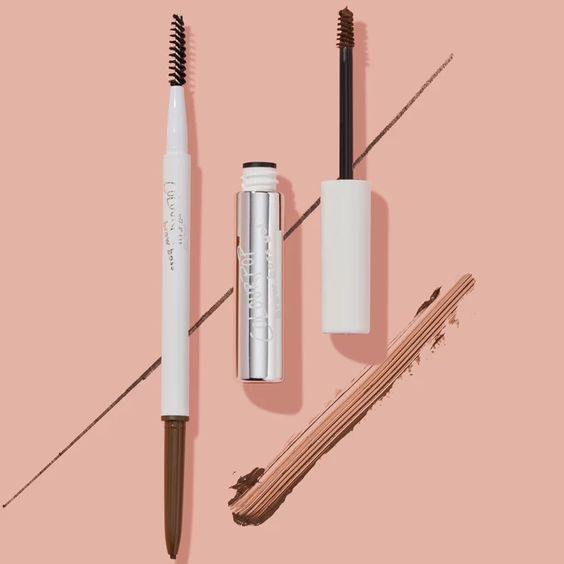 Eyebrows shape will determine your face look. If you use on fleek-shaped brows, I'm sure you will look older and sexy. Otherwise, if you make natural brows it can make you look younger and cute. So, for this makeup, we prefer a natural brow shape following Jisoo's makeup look.
First, you can brush up your eyebrows with a spoolie brush. Then, draw your eyebrows following the natural shape using an eyebrow pencil. After that, you can use brow mascara to set your hair brows and make it look feathered. Furthermore, clean up the edges using concealer to make it look neater and sharper.
9. Choose Natural Color for The Eyeshadow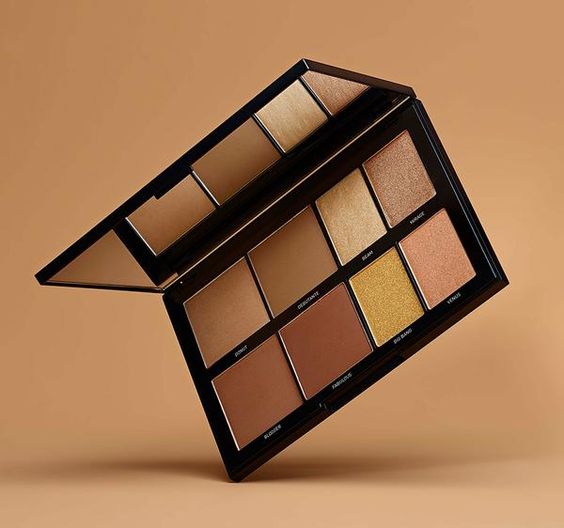 Moving on to eye makeup! This is a very tricky and also very fun part of doing your makeup. Because if you choose the wrong color or apply it in the wrong way, it will make your face look tacky. So, we will give you a tutorial about doing eye makeup like Jisoo.
First, you need to choose a natural color eyeshadow like brown or nude color. Then, use a lighter color all over your eyelid. Now, make your eyes deeper using a darker color on the outer corner, and don't forget to blend it until there's no harsh line. Furthermore, you can use a shimmer or glitter eyeshadow on the inner corner. Do the same thing to your lower eyes to balance the eye makeup.
10. Puppy Eyeliner Shape to Give an Innocent Look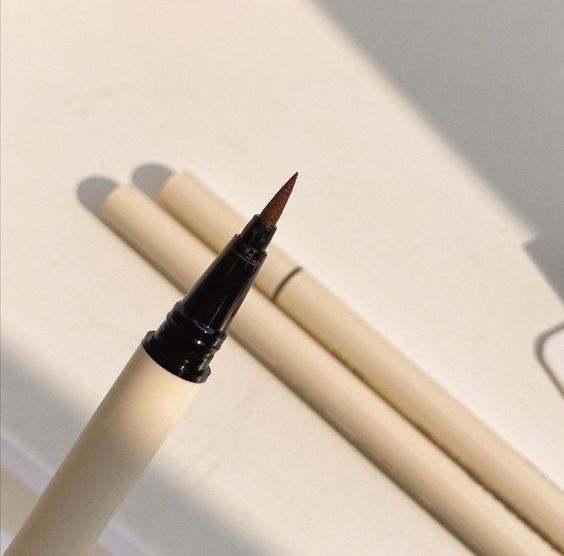 As you can see from the picture, Jisoo uses a puppy eyeliner shape that is very suitable for her eyes and make her look innocent. Of course, because we follow her makeup, you should make a puppy eyeliner shape too! Don't worry, this kind of eyeliner will make you look younger in a while besides natural eyebrows.
First, you can choose brown color eyeliner if you want to wear this makeup for daily. Or if you want to go to special occasions, you may change it with black eyeliner to make it look sharp. Then, you can draw the eyeliner from the inner corner to your outer corner. Furthermore, at the end of the eyes, draw a straight line. And voila, your eyeliner is done!
11. Finish Your Eye Makeup Using Mascara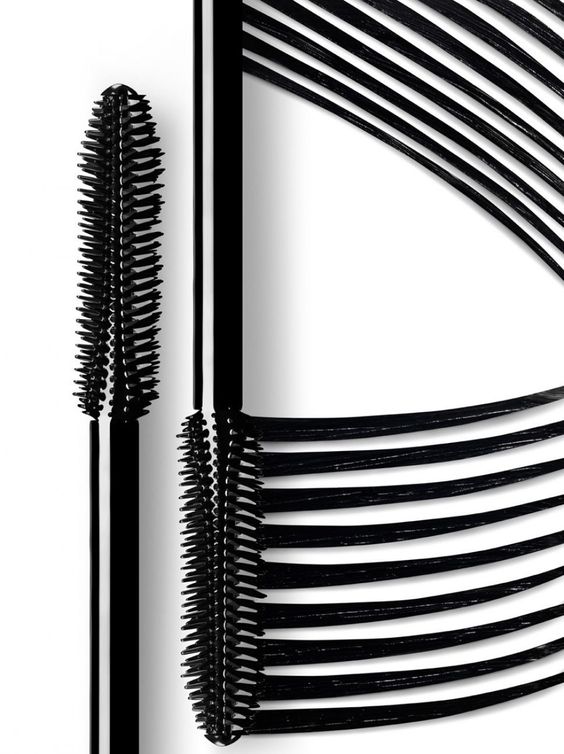 To finish your eye makeup, you can wear mascara. Don't ever think to use false lashes because it will make this makeup look too much. But if you can't live without false lashes, you can choose one that has a natural shape.
Before applying the mascara, you should curl your lashes first using an eyelash curler to make your eyes awake. You can heat the eyelash curler with a hairdryer if you want to make the curl long-lasting. Furthermore, you can start applying the mascara to the upper and lower lashes. This is optional, if you need to wear false lashes, you can use them after the mascara dry.
12. Highlighter to Get a Fake Glowing Skin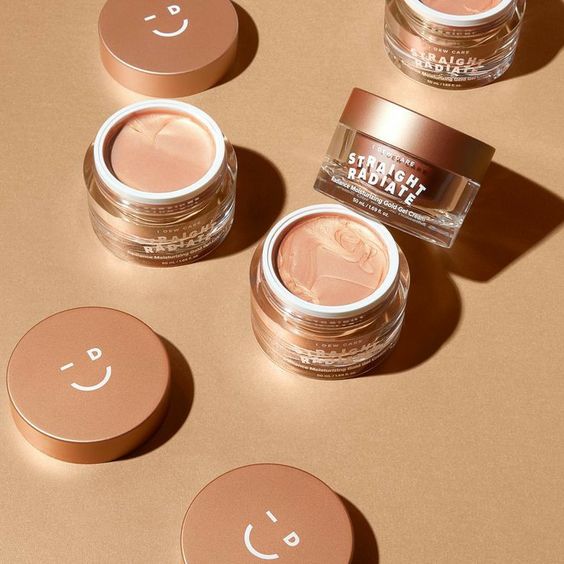 Natural makeup will not be complete if you're not using a highlighter. This product has the function to make your skin look glowing and also give a dimension to your face besides contour. Therefore, you need to use this product but choose the color based on your skin tone.
For people with light skin, you can prefer a champagne color highlighter. Then, use a gold color highlighter if you have dark skin. Furthermore, if you have pink undertone skin, you can choose a rose gold color highlighter. Next, apply the product to the highest point of your face like the cheekbone, nose, brow bone, chin, and forehead.
13. Make Your Lips Look Healthy with Lip Gloss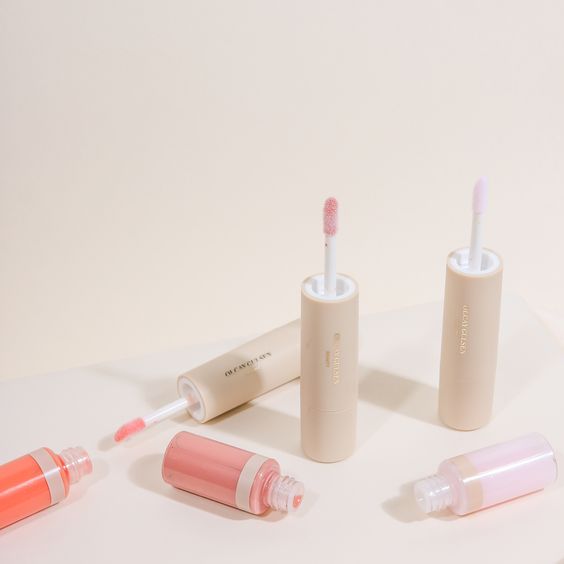 The thing that you will never realize is Jisoo usually use lip gloss or lip balm for her lips. Maybe you can see from the picture that her lips look healthy and glossy. So, this is up to you, which do you prefer? Lip gloss or lip balm? I prefer lip gloss because it's more long-lasting than lip balm.
If you have dark lips, you can conceal your lips first. Make sure you blend it very well to prevent the lip gloss crack. Then, choose the color of the lip gloss that you want. Furthermore, you can start to apply it all over your lips.
14. Lock Your Whole Makeup with Setting Spray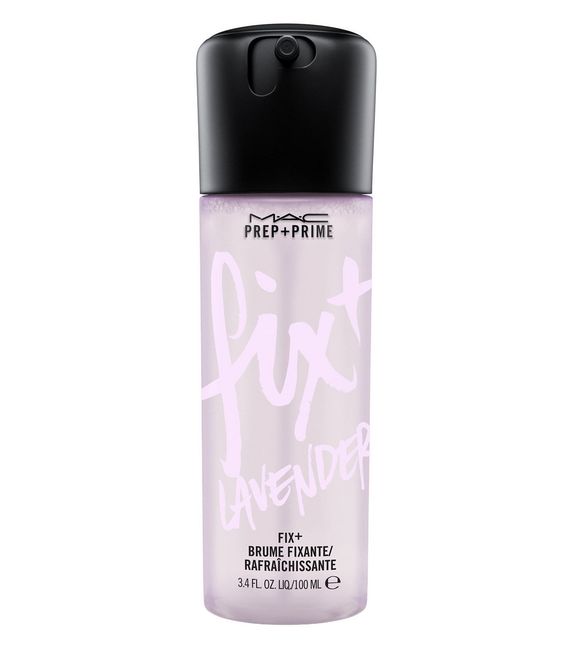 Last but not least is locking your whole makeup by using setting spray! Besides locking your makeup, this product also helps you to make your makeup look natural and not powdery. But again and again, you need to choose the product based on your skin type and we will tell you the right product for your skin!
Choose a matte finish setting spray if your skin is oily that can help you to hold the oil on your skin and prevent greasy makeup. Furthermore, for people with dry skin, you can prefer a dewy finish setting spray to hydrate your skin and your makeup will stay all day without crack.
That's all about makeup tutorial inspired by Jisoo Blackpink. What do you think about this makeup? Isn't it look fresh and natural that suitable to use for daily makeup or even going to special occasions? Also, we already give an easy step to achieve this makeup. So, what are you waiting for? Go try this makeup, girls! I hope you enjoy the topic about how to get fresh and pretty makeup like Jisoo Blackpink.