Sometimes you need to skip layering outfits. Because this technique is very tricky that can make your outfit look tacky if you do it in the wrong way. I guess, if you are still a beginner you will need to learn from the simple outfit. Don't worry, even if you wear a simple outfit, it doesn't make you out of the trend!
You can go on with a minimalist outfit style! Yes, this style carries a clean and simple look which is perfect for those who are afraid of looking too much or are still beginners. Do you feel this outfit style looks ordinary? I think you did the wrong thing. But, you don't need to be frustrated because we want to tell you about how to style your minimalist outfit to be more fashionable which can nail your day.
Another benefit that you can get from this style is the outfit is very easy to get. Furthermore, you don't have to waste your money buying a lot of outfits because you can get many styles in one outfit. Isn't this style starting to sound interesting? So, to make you feel confident with the minimalist outfit style, just get straight to the topic.
25 Ways to Style Your Minimalist Outfit
Knit Short Pants and a Sweater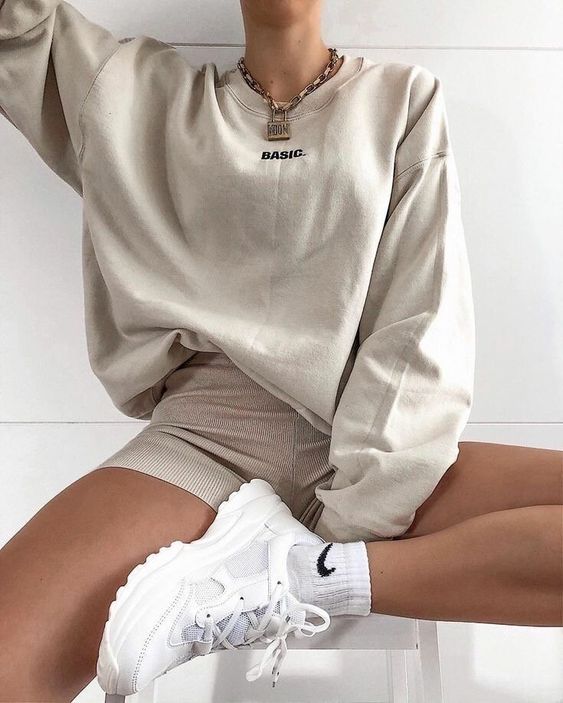 At the beginning of this topic, let's start with the comfiest outfit to wear in this minimalist style. Mix and match short-knit pants with a sweater. Of course, only with these two outfits, you can achieve a stylish look. Isn't it very effortless? I guess you will agree with my statement. If you want to look extra, you just have to put on a cap or beanie hat as the hair accessory.
Styling Loose Pants with a Basic T-Shirt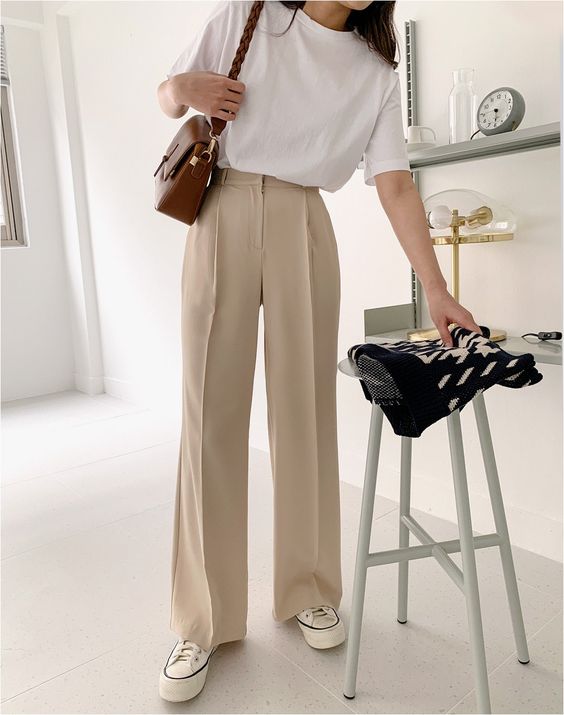 This is the most popular minimalist outfit because most Korean girls use it as their daily outfit. Yes, the combination of loose pants and a basic t-shirt is the answer. As the last touch, you can wear sneakers and a tote bag. Wear this outfit for hangouts, going to school, or street walking.
Look Playful Wearing Denim Overall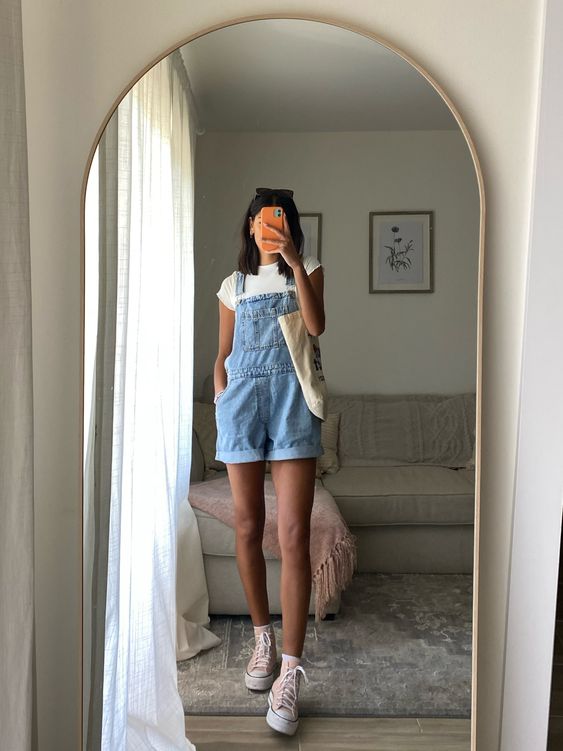 Looking playful in a minimalist style? Wearing denim overall will give you what you desire! Put the basic t-shirt or a tank top as the innerwear. Both of these tops will support the playful look. Next, you only need sneakers to finish out your outfit look. Meanwhile, for the bag, you can adjust to your mood or the type of bag that you feel can match the day.
Sporty Minimalist Outfit Look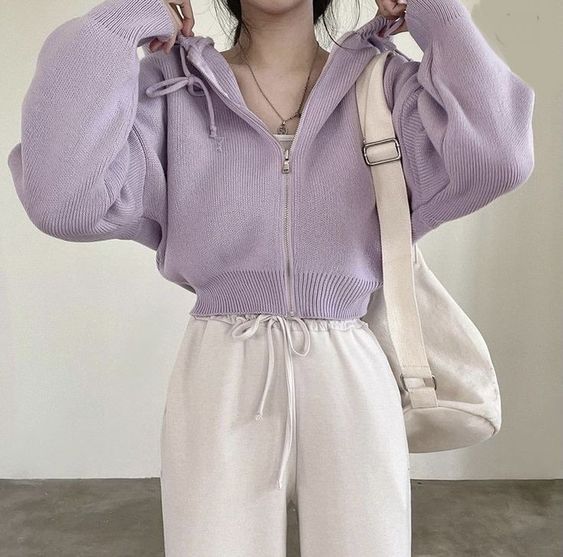 Who is a sporty type of girl? I really support your hobby because it is one of the self-love that is very easy and cheap to do. Not only me, but sweatpants and a jacket will also support your hobby by giving a comfy feel. Certainly, these two outfits will be very light to wear even if you do a lot of moves. And also, you can look more fashionable in this style.
One Set Outfit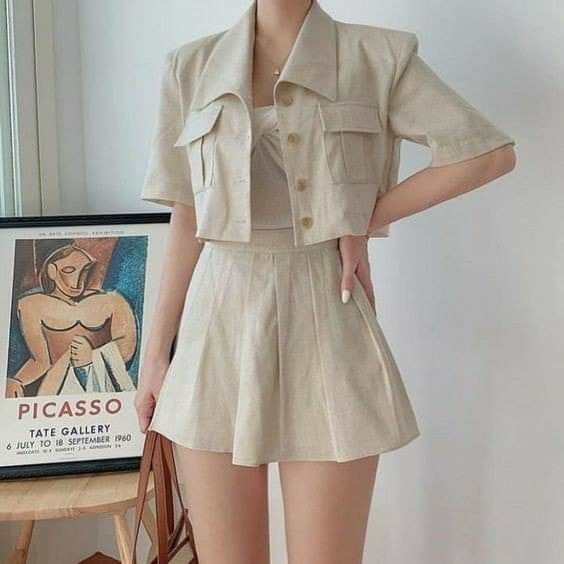 Feeling lazy to do the mix and match? Then, one set outfit going to be the lifesaver for this mood! Maybe you can try the style like the picture above. Combining a mini skirt, a cropped blazer, and a tank top. This is the safest style that you can wear for any occasions. The only thing that you have to do is choose the right kind of shoes and bag.
Mix Sweatpants with a Shirt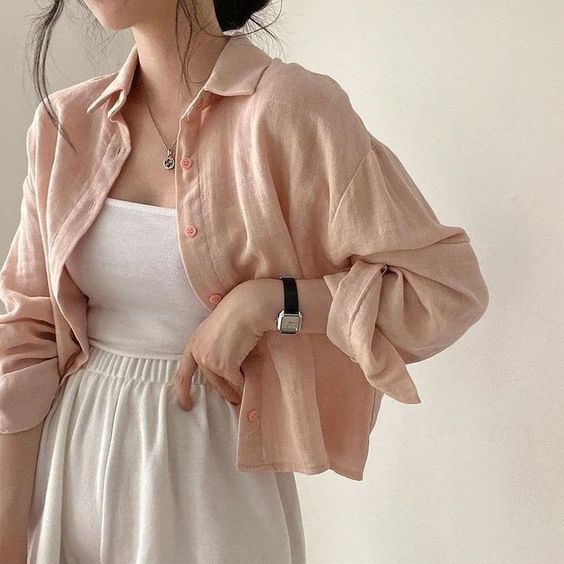 Want to to get chill vibes but casual? So, wearing sweatpants and a shirt can be the solution! Then, to get comfier, use a tank top for the inner. Because this outfit carries a sporty look, therefore, you need to use sneakers for the shoes. This kind of outfit that suited for chilling out at the café, going to college, or having a street walk.
Denim Skirt and a Cropped Bomber Jacket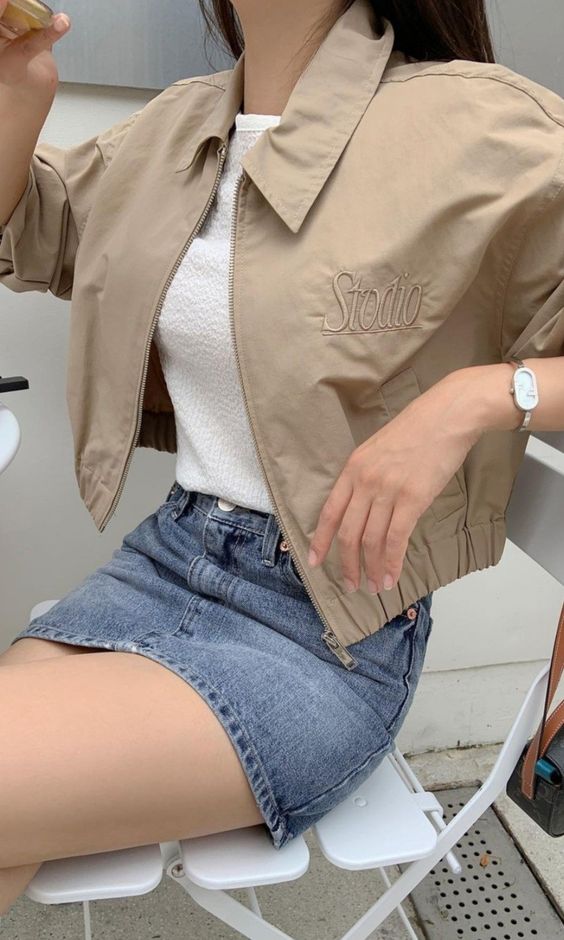 This outfit is a combination of boyish and girly styles. So, for those people who are in the middle of this style, you will love this one. Try to mix denim skirts, a tank top, and a cropped bomber jacket as the outer. Of course, a denim skirt can achieve a girly style. Meanwhile, a bomber jacket will make your outfit look boyish. To balance the look, I think it would be great if you can wear sneakers for the shoes and a shoulder bag for the bag.
Wear Blazer Dress to Attend Formal Occasion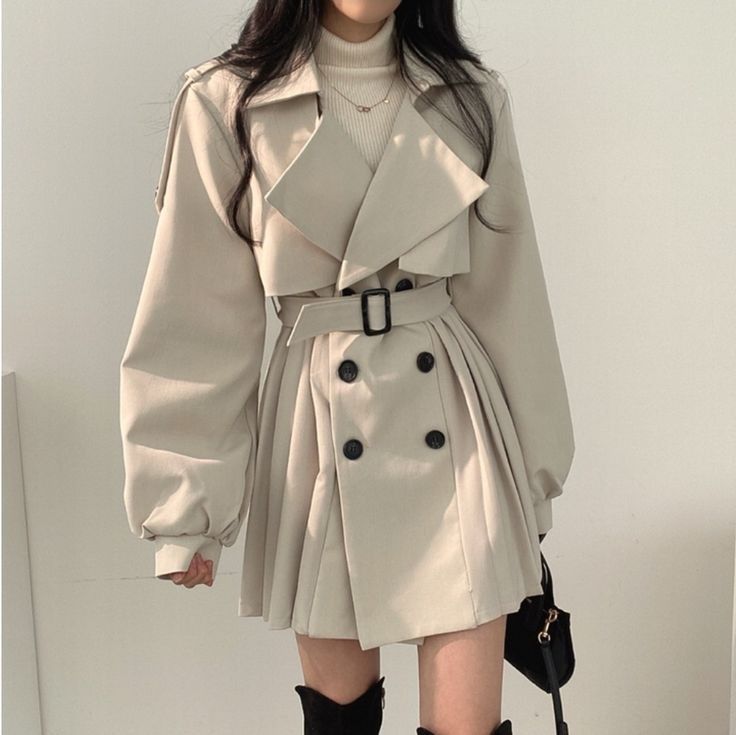 Feeling confused about the outfit that you can wear for formal occasions? If you prefer using a dress, we recommend you try a blazer dress. This dress will avoid you from being frustrated with doing the mix and match. If you need something to make your body warm, you can add a turtleneck top as the inner. Lastly, use high-knee boots to give a fancy look to your style.
Chilling Out Using Sweatpants and a Cropped Tank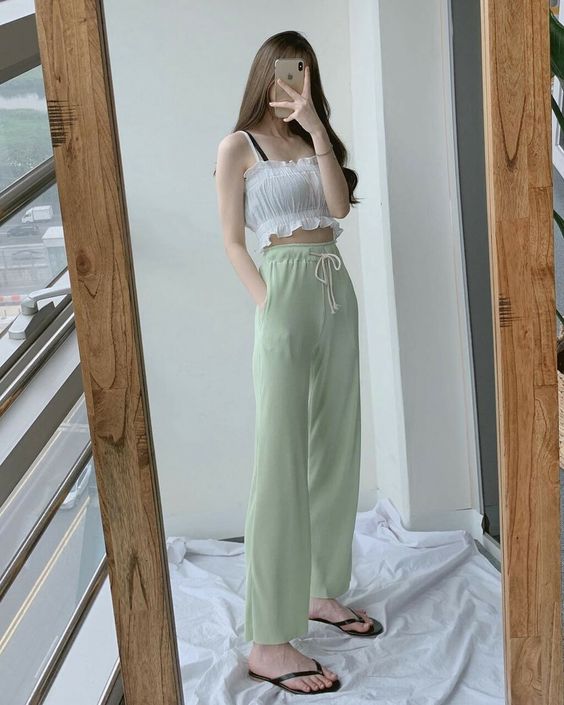 On the weekend or holiday, I'm sure all you want to do is just chill out at home or at a place that can make you relax. Besides thinking of the place, you should think about the outfits too because it can determine the comfortable feel. You can use sweatpants that will not bother your move. Furthermore, for the top, use a cropped tank that feels light and can balance the sweatpants. We don't have to tell you any more about the comfortable feel of using this outfit, especially, when you use sandals for the part of the shoe.
Loose Pants and a Blouse for Work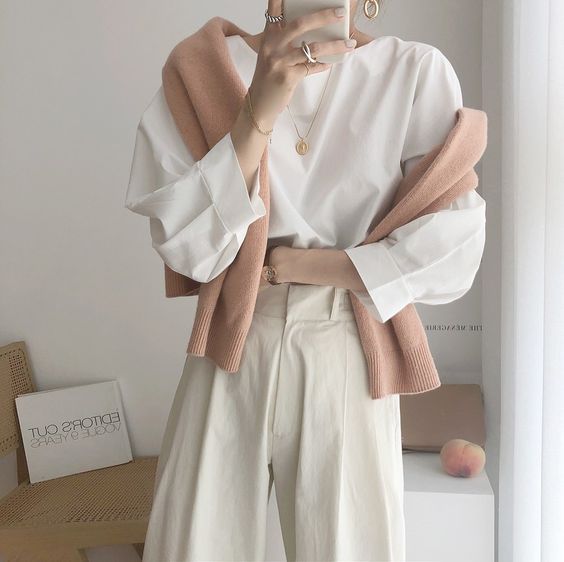 Mix loose pants and a blouse if you wear this minimalist style for work. And to make it more stylish, use a sweater and tie the sleeves around your shoulder. This is the idea that you must add to your list because it looks simple but never fail to make you look gorgeous. Maybe you need some accessories that can give you a glamorous look.
Combine a Bomber Jacket with Jeans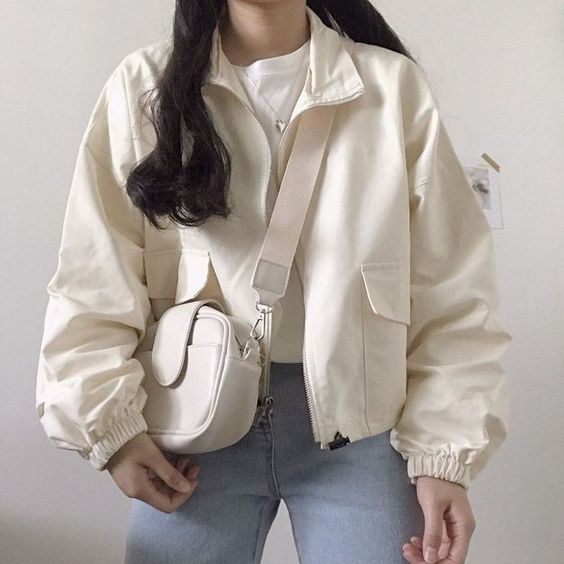 We already talk about bomber jackets in the previous idea. But if you don't like it, maybe this idea will interest you. Now, you can use jeans as the bottom and a basic t-shirt for the top to complete your bomber jacket outfit. Isn't it look comfier to wear every day? I agree with you! Therefore, wear this style for street walking, going to the café, or just hangouts with your friends.
Square Neck Dress for a Party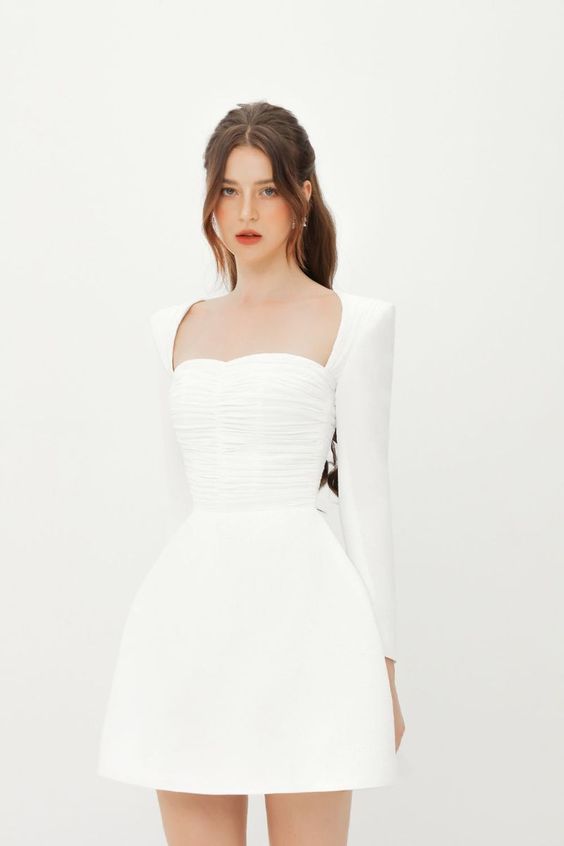 Feeling impossible of wearing a minimalist style for a party? Do you know that there is nothing impossible? That's why wearing a square-neck dress will answer your doubt. Even though it has a simple design, it will give luxurious vibes that can make you feel gorgeous whenever you wear this dress. Therefore, we highly recommend you wear this square-neck dress for a party. Don't forget to combine it with heels and a clutch bag.
Turtleneck Top to Warmer Your Body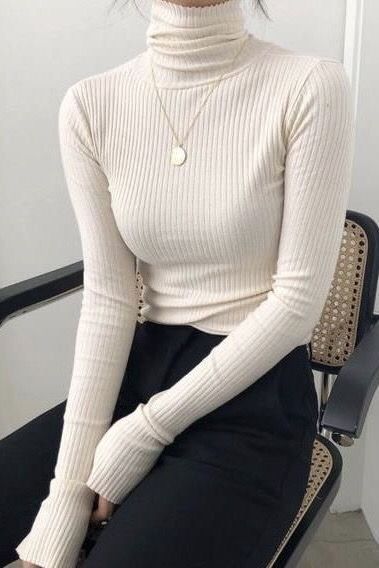 I think if you love a minimalist outfit, the most outfit that you must have is a turtleneck top. It is because a turtleneck top can be combined with any bottoms and is perfect to wear in cold weather. But you can also wear it in hot weather too. Isn't it quite useful? That's why you will not regret having it.
Embroidery Skirts and a Satin Tank to Get the Feminine Vibes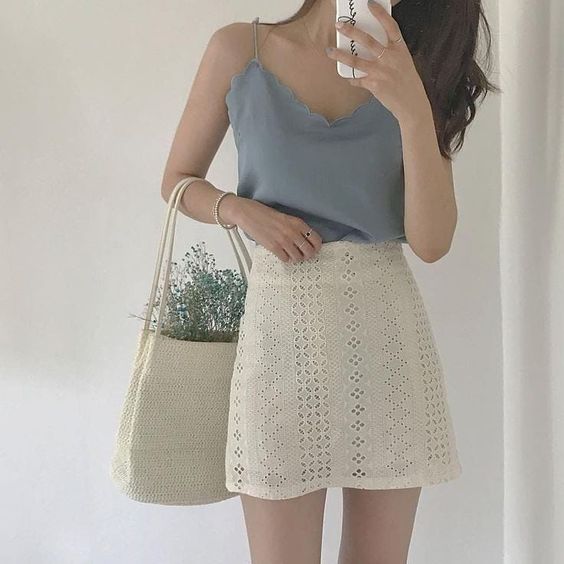 Who loves embroidery outfits? I love this kind of outfit because it can give a feminine look very effortlessly. Maybe you can get the inspiration from the picture, she wears embroidery skirts and a satin tank. Look how it successfully gives feminine vibes! Furthermore, we suggest you complete this style with a few accessories, laces heels or sandals, and a rattan bag.
Overall Dress and a Shirt are the Perfect Combo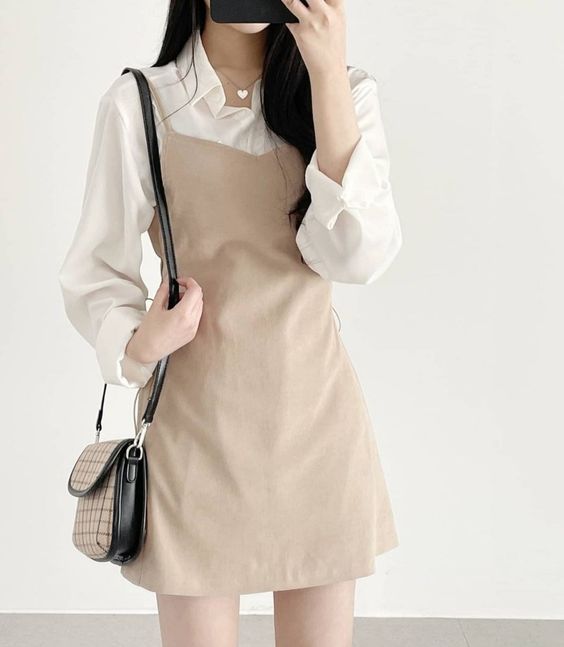 Next is another outfit idea inspired by Korean girls! But the difference is this style will give you a formal look. Okay, all you need to do is style the overall dress with a shirt. Then, for the shoes and the bag, you can choose based on the occasion. Wear this outfit look for work, attending a formal occasion, or even for hangouts.
One Shoulder Dress
For those who still need more inspiration for the party outfit, okay we will give you some more. You can also wear one shoulder dress to make you look fancy. Don't worry, you still get the minimalist vibes with this dress because the design is still simple. Therefore, you have to use simple design shoes like ankle strap heels or stiletto heels to balance the outfit.
Get the Boyish Minimalist Style in Biker Shorts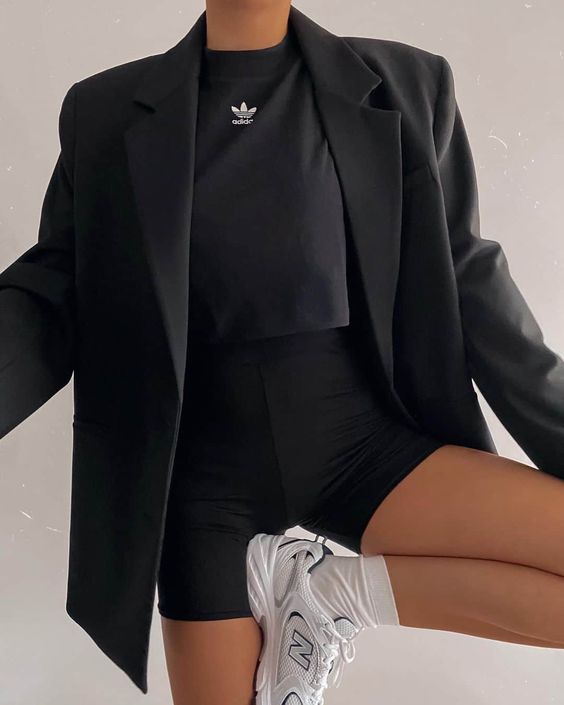 Next is the kind of boyish style that people would love to use! Besides it looking simple, you can also achieve a chic look by wearing this style. The first thing that you have to wear is biker shorts! Then, for completing the look, you may add a cropped top and a blazer as the outerwear to improve your fashion style. And you got the boyish minimalist outfits!
Short Pants and a Shirt for the Casual Look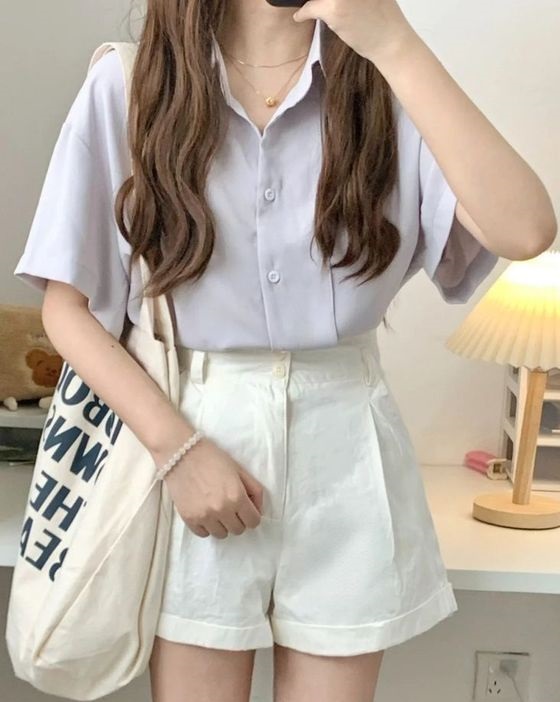 Now for getting a casual outfit with a minimalist style, you can mix and match short pants with a shirt. You don't have to put on any outfit more because this combo is already enough to make you look fashionable. Lastly, wear sneakers or slip-on sandals and a tote bag to finish your outfit style.
Style a Cardigan with Span Skirts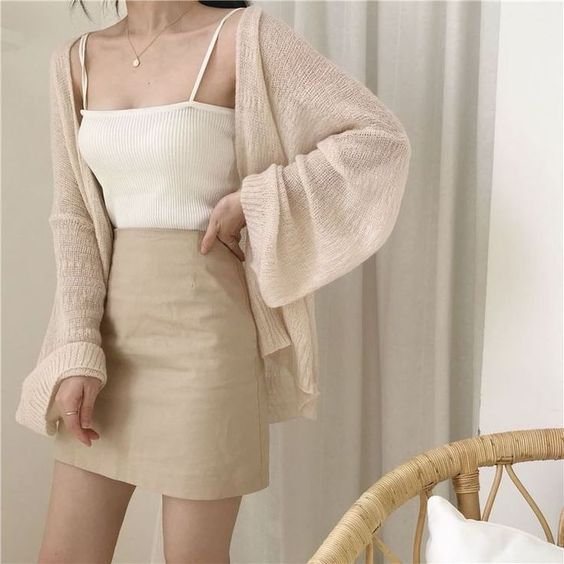 Style a span skirt, a tank top, and a cardigan for a casual feminine style. You are allowed to add a few accessories that have a simple design to keep the minimalist style. This outfit combination would be great if you can use it for going to casual occasions such as going to the garden, beach, or just hangouts.
Make Your Minimalist Outfit Look Chic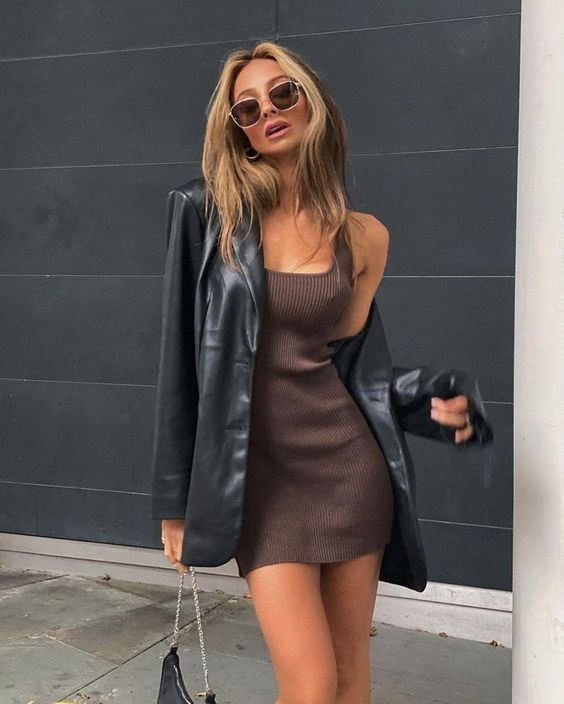 Girls, even minimalist outfit carries a simple and clean look, you still can make it chicer. You only need to mix and match the bodycon dress with a leather jacket. Bodycon dress to keep the simple look, meanwhile a blazer to build up the chic look. Give the touch of sunglasses to level up your fashion style! Now you can get out with a confident feeling!
One Shoulder Top to Look Classy
Having a basic one-shoulder top is very necessary! Because this top will nail every bottom that you have. You can mix and match it with loose pants to look formal, a midi skirt for a feminine look, or even jeans to look casual. So, what are you waiting for? Go looking for the basic one-shoulder top right now!
Create the Girly Vibes Wearing Mini Skirts and a Tank Top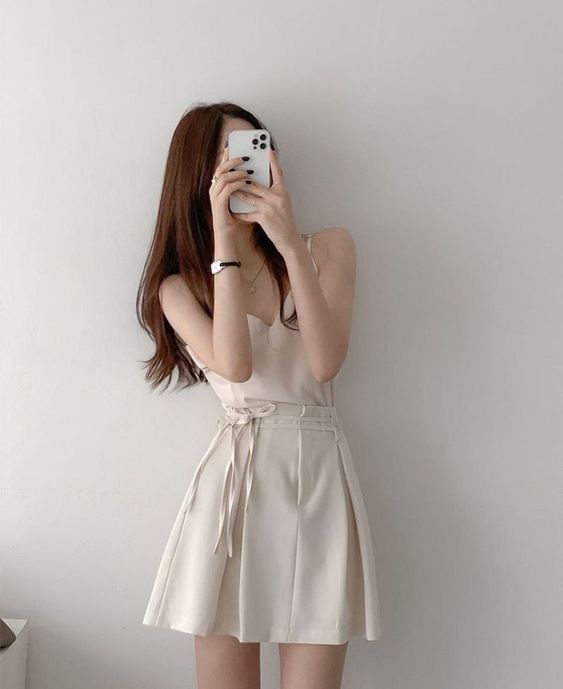 Is a cute girly style the kind of style that you like? You can build this look by using a mini skirt and a tank top. You are free to choose what kind of tank top you want because a mini skirt is one of the universal bottoms. Either with the shoes or the bag! Just ensure, the items that you choose is has a simple design for keeping the minimalist vibes.
Library Hangouts Wearing Minimalist Outfit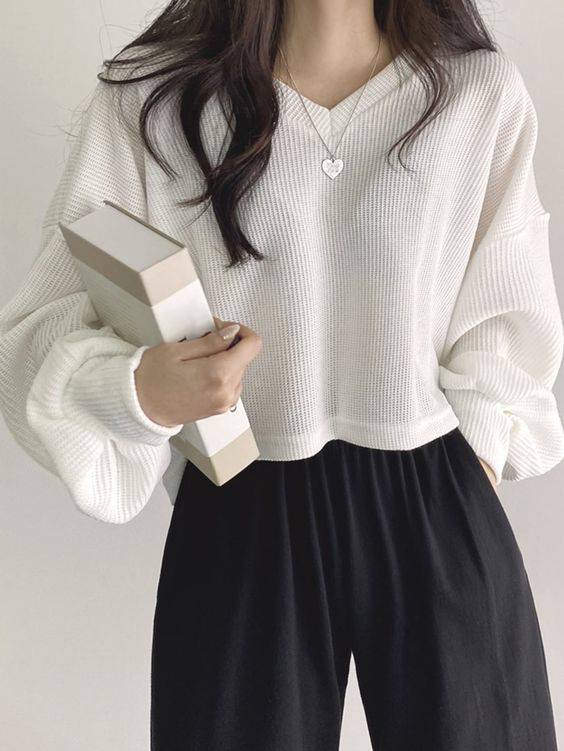 Indeed going to the library using a minimalist is going to be the best choice! The vintage vibes of the library will be suited to a simple aesthetic outfit like the combination of sweatpants and a knit sweater. Not only that, this outfit will give you a comfy feel too which is a thing that you have to consider for keeping your focus. Furthermore, use glasses as an accessory that could make your outfit more stunning.
Baggy Jeans and a Cardigan for College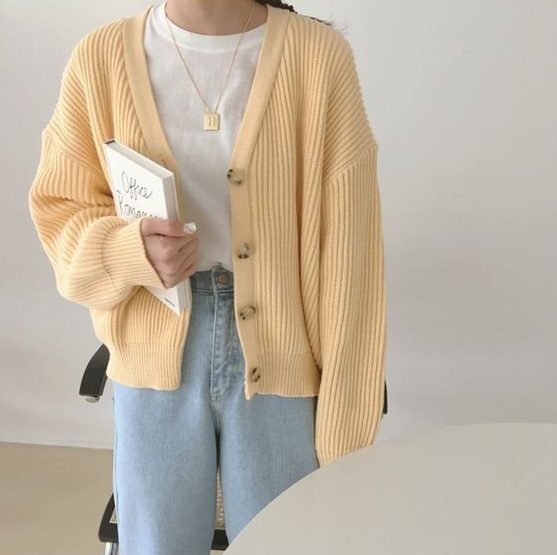 If talking about an outfit for college in a minimalist style, I believe jeans and a cardigan is going to cross your mind. And you're right! This kind of outfit that very safe to wear for college or school. But to make it fashionable, you can use baggy jeans styles. Meanwhile, use a basic t-shirt as the innerwear.
Make It Simple Using Loose Pants and a Cropped Halter Tank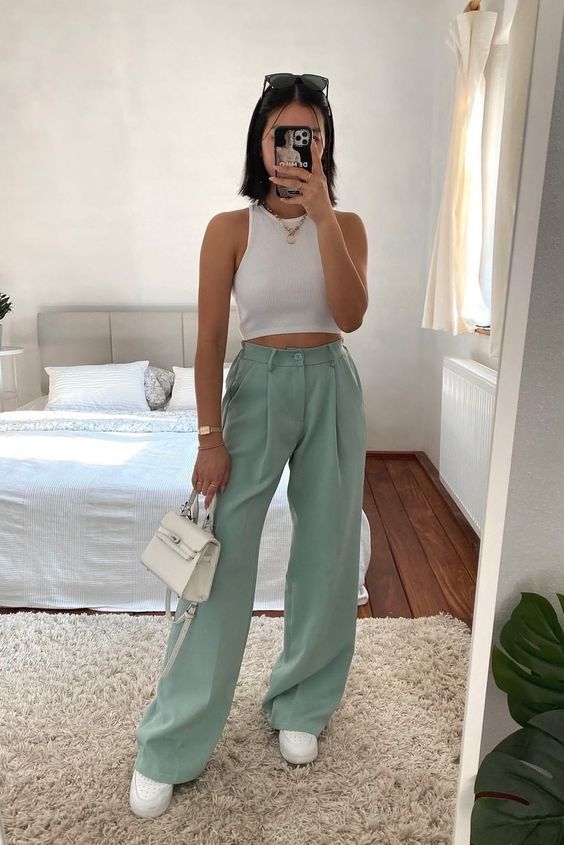 If you love to wear loose pants and a cropped tank, you already applying the minimalist styles. I know it's gonna be the outfit that you wear when you feel nothing to wear or feel stuck to do the mix and match. Furthermore, wear some accessories, a shoulder bag, and sneakers for slaying this outfit look.
That's about 25 ways to style the minimalist outfit to be more fashionable. Isn't this topic change your mind about simple outfits? Of course, you still can get any look in a minimalist outfit. Besides saving you money, this style would avoid you from being tacky. You just need to have some of the basic outfits in a neutral color and you're ready to nail the day. I hope this topic could give you some inspiration!