After through the hard day, I'm sure many of you will be tired on the weekend. Sometimes, you just want to chill out in your bed all day long. But you're wrong guys! Sleep all day long just make you feel lazy and feeling like you're not ready for the next hard week. Therefore, you should avoid this bad habit.
You may take a rest but you should limit the time and separate it for any activity that can boost your mood and relax your body. I know you will feel tired because you already get many activities in the last week, but believe me, you will love this kind of activity that could distract your mind from the problem and make your body feel lighter.
Do you feel confused about the activity? Or really want to know it because you feel bored and clueless about the activity that you should do on Sunday? Okay guys, without any for the do, let's talk about Sunday reset routine for having a better week or how to reset your week. Hope you can enjoy the topic!
18 Activity to Reset Your Week
1. Have 7-8 Hours of Sleep
After a hard week, I'm sure you have less time for sleep. So now, it's time for you to get your normal hours of sleep which is 7-8 hours. You know when you don't get enough time for sleep, it will give a big effect on your mood that can cause mood swings.
You don't want to get into a bad mood on your weekend, right? So, you can sleep for 7-8 hours without any disturbed. And feel the relaxed and happy sensation when you're wakeup in the morning. This also makes you feel more spirit to do your activity on the weekend.
2. Drink Enough Water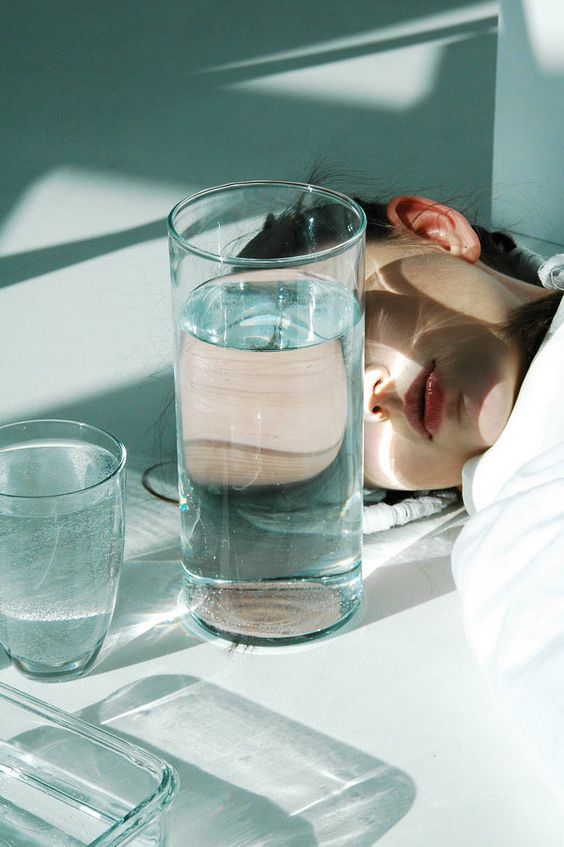 This is the thing that almost everyone forgets about. Yes, you're right! Drink enough water. Maybe you think as long as you have a drink is already good. But do you know if you have a less drink, it could make you get dehydrated?
Dehydration can make your body feel weak, get a headache, feel sleepy, or even faint. It can happen because half of your body around 60-70% is water, and when you do some activity, it will take much water. That's why you need to bring back the water on your body by having 2 liters drink per day.
3. Brush Your Teeth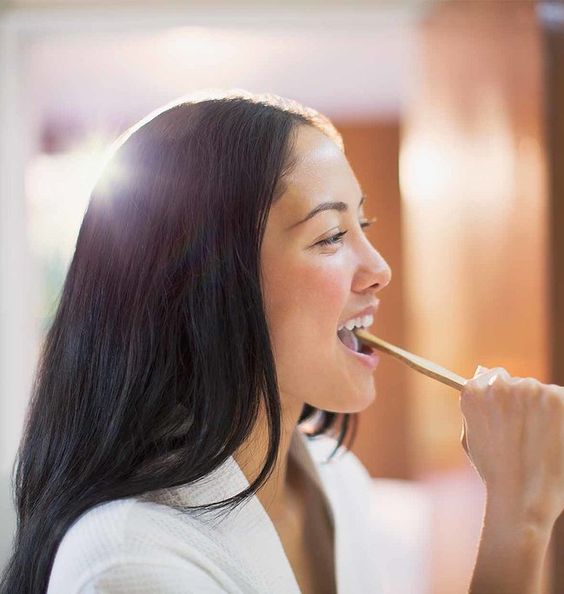 Do you know how important brushing your teeth are? Besides preventing bad breath, brushing your teeth can also protect your teeth from toothache. I believe, many of you already know how it feels when you get a toothache.
So, you should make sure your teeth are always clean by brushing them twice a day in the morning after you wake up and in the evening before you go to bed. And this is an activity that can boost your confidence level because having clean and white teeth can make you feel more confident when you're talking.
4. Meditate to Relax Your Mind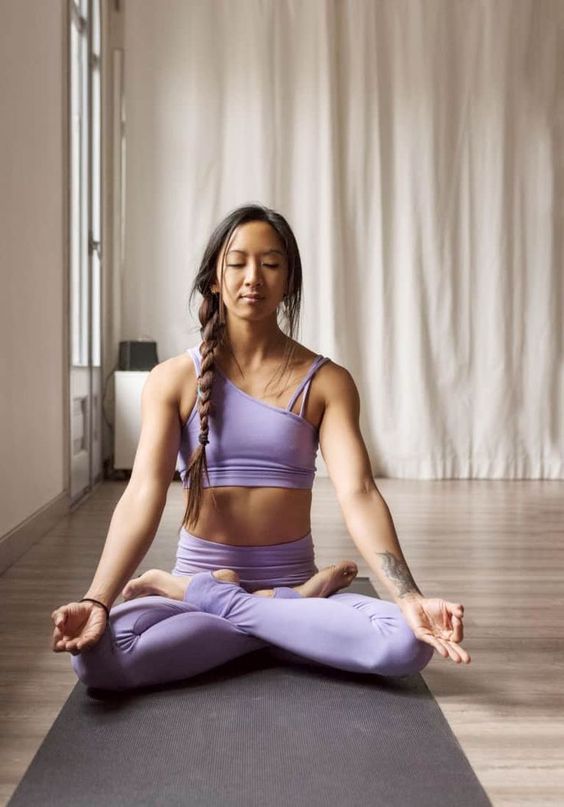 You can meditate in the morning to relax your mind that is full of problems. I know how hard it feels to get chilled in the middle of a big problem. But you should make it! Or you can be stressed and make you feel a sad or bad mood.
Not only good for relaxing your mind but meditation is good for making your body relaxed. Moreover, when you can do this activity outdoor when you can get fresh air. You don't have to spend a long time to do meditate, because you only need 10-15 minutes and you will have a relaxing mind.
5. Make a Healthy Breakfast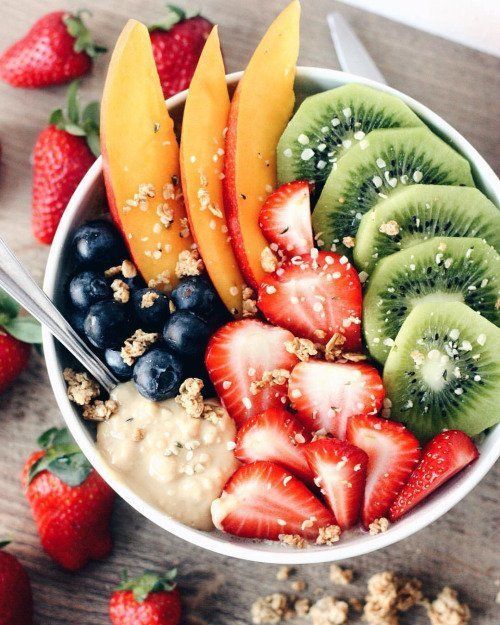 On the weekdays, you tend to eat anything like junk food or fast food because it's very simple to get and you don't have to waste your energy for cook. Now because you have free time, you can do your own meal.
Of course, it will more healthy and it's much better if you can use healthy ingredients of food like vegetables, oatmeal, or fruits. This is can bring back the lost nutrition in the past week. Maybe you think it's not enough to make your tummy full. But actually, it is! Because you get so much nutrition and fiber.
6. Do Exercise for 10-15 Minutes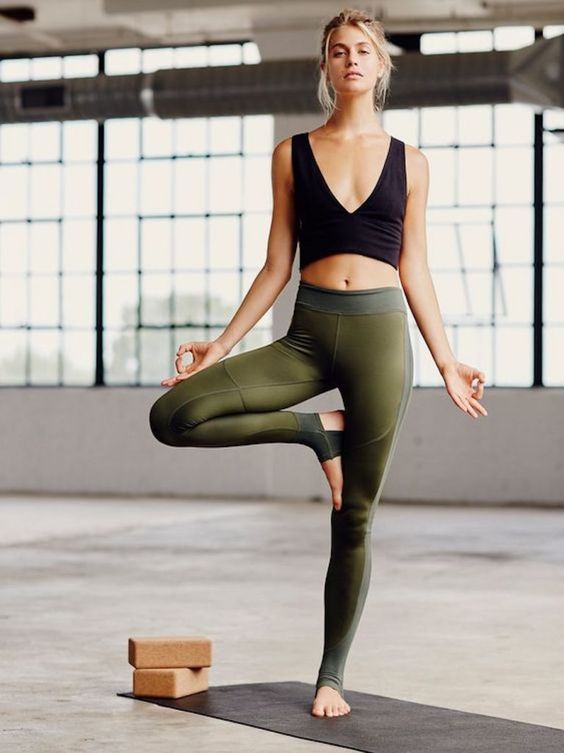 I know weekdays are the time for you to get to work or do any important activity, that's why you always forget to do exercise that can make your body feel hurt and your muscles stiff. That's why we recommend you do exercise for relaxing your body and muscles.
Don't ever think because you do many activities it's the same as you do exercise. No, it's totally different! When you do an activity you waste your energy. But when you do exercise it manages your energy into muscle mass to make your body look gorgeous.
7. Take a Relaxing Bath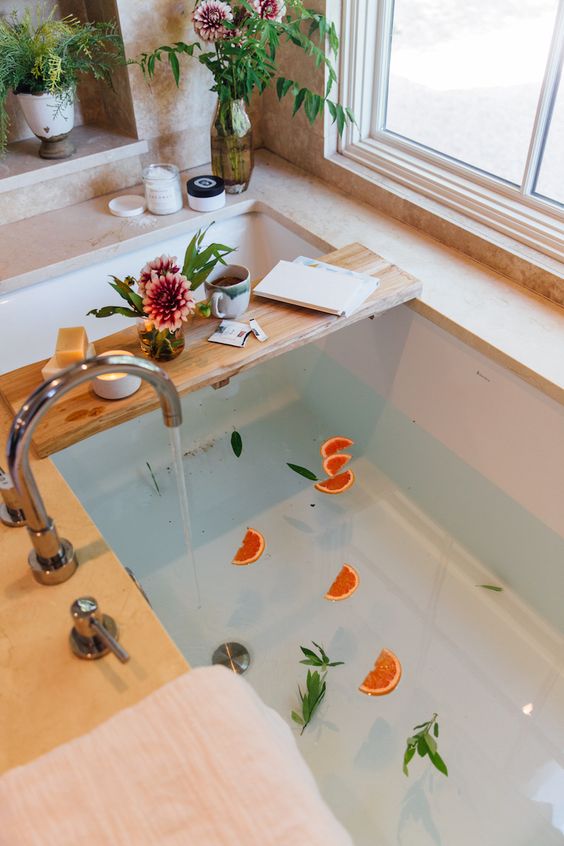 The weekend is the time for you to enjoy your bath! Because on the weekdays you will do anything in hurry to save your time. But now, you can do it as long as you want. Fill your bathtub with warm water and your favorite soap.
Don't forget to add a bath bomb that can give more nutrition to your skin and make your skin softer. But you can do this for more than 1 hour because it can cause your skin dry. So, what are you waiting for? Get your enjoy bath now!
8. Do Skincare Routine and Pamper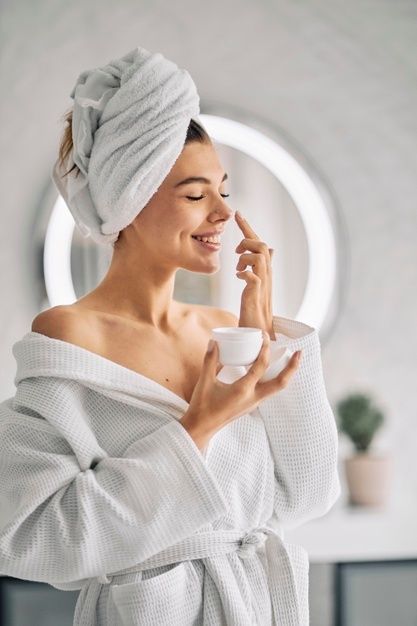 Not only on the weekdays but the weekend you should do your skincare too. There's a time for you to get free from work but there's no free time for skincare. You should wear your skincare frequently if you want to have healthy skin.
That's why you should do skincare twice a day, in the morning before doing your activity and in the evening before you sleep. Don't forget to use sunscreen too, even if you just want to stay at home you still need it.
9. Clean and Organize Your Space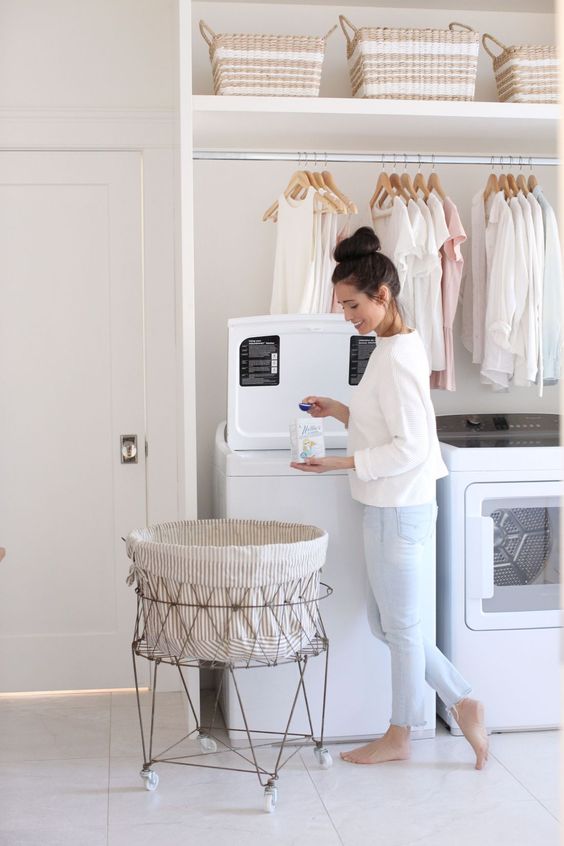 There's no a good time than a weekend to clean and organize your space! Look at how messy your room is right now. It's okay if you don't have enough time to organize your stuff on the weekdays, but you should make sure you can do it on the weekend.
Not only that, a clean and neat room can also boost your mood. So you will get a happy mood on your weekend. You can clean everything
10. Stock Up on Groceries
I know all of your food stock is already wasted, so it's time to stock it back. Because you have enough free time, you can use it to go to the groceries. Believe me, it's better to cook your own meal than to buy it.
When you can cook it, you know about hygiene and nutrition. Moreover, when you're on diet, you can adjust the calory and the nutrition that can lower your weight. Don't forget to have some snacks that can bring back your mood when you feel bad.
11. Have You a Fresh Flowers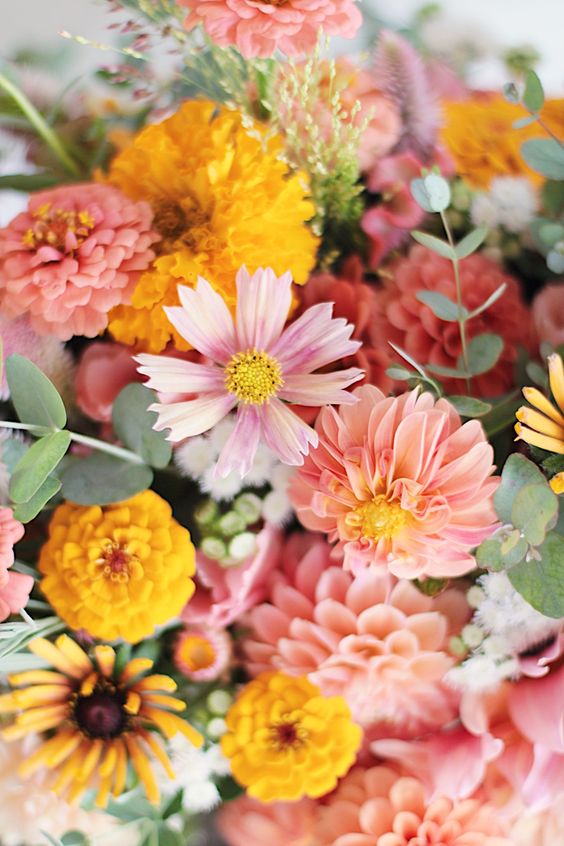 After you make your room look neat and clean. It's much better if you can put on the fresh flower to cheer up your room and boost your happy mood. Also, a fresh flower can make your room look not boring.
You don't have to go to the florist because you can pick the flower in your garden while doing a clean-up and water the plants. Isn't it sound very fun to do? Definitely yes! This activity can also relieve your stress and feel relaxing.
12. Plan Weekly Schedule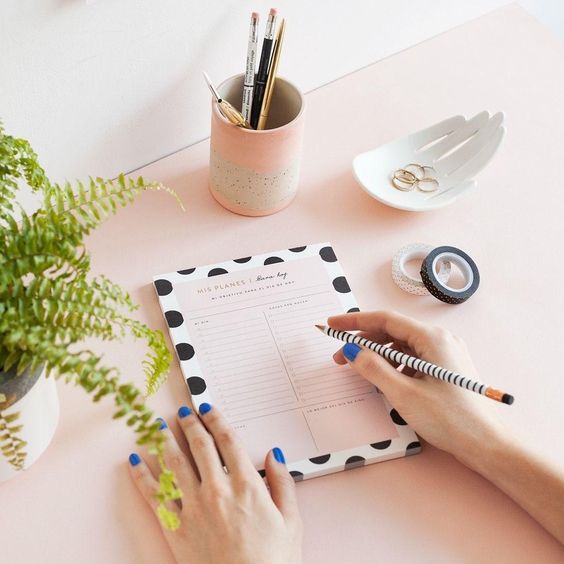 Want to have an organized schedule? You can write a weekly plan. Not only for organizing your weekly activities, but it also helps you to remember every important thing that you want to do in a week and prevent a messy week.
This is will very helpful for you. Just imagine that you forget about the important thing? It can bring a bad mood or a bad situation to you. So make sure you can write down all of the things that you want to do on the weekly plan. It sounds simple but actually, it's very important!
13. Have a Cup of Chamomile Tea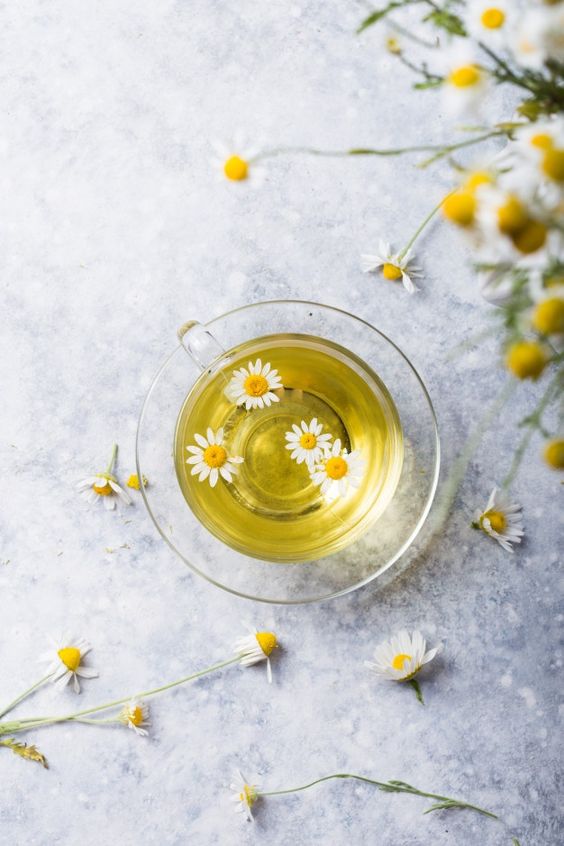 You can have a cup of chamomile tea when you feel so stressed and need to be calm. Because a function of chamomile tea is to make your body and mind relax. Also, this is good for you who have insomnia.
Chamomile tea contains antioxidants, flavonoids, and terpenoids which are very good for your health too. And this tea is free from the caffeine that will save for you who have gastric paints. But you can consume it in the morning because you will feel sleepy all day long.
14. Wear a Face Mask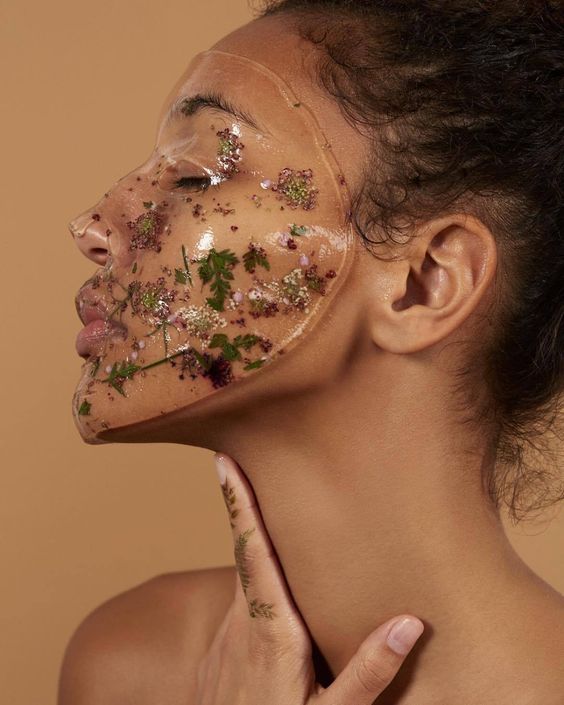 The weekend is the time for you to have me time and take care of yourself. Therefore, you can do extra skincare like wearing a mask. Especially for you who tend to have outdoor activities, I'm sure your skin looks dull.
So, wear a face mask to overcome this problem. And also it can detox your skin so the pollution that stays in your pores for almost a week will be gone. Don't forget to wear a mask based on your skin type and your needs.
15. Watch a Movie to Distract Your Mind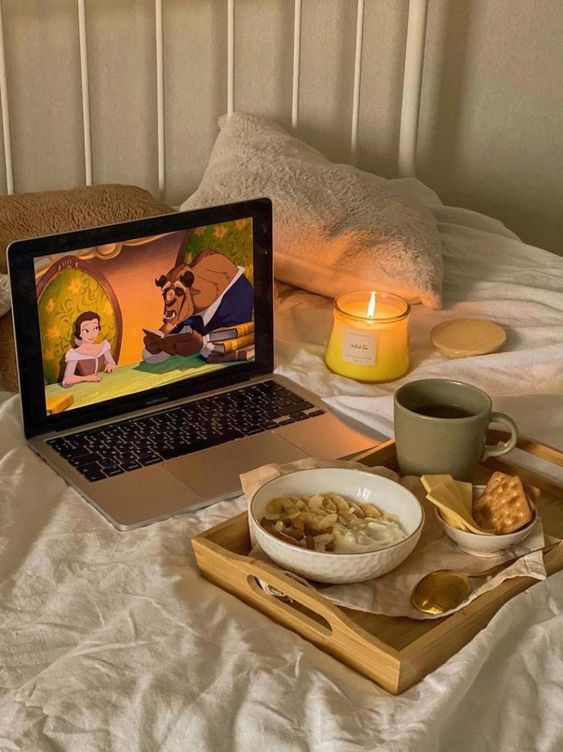 This is the time for you to chill out. And for supporting your chill day, you can watch a movie. Besides that, this activity can also distract your mind from your stress and problem because when we're watching a movie, our focus will tend to the movie.
This is why you should choose the right genre of movie. Maybe you can choose fantasy, romance, or comedy that can entertain you. You can add some snacks that will support this activity, you know watching a movie will not feel complete without snacks.
16. Light an Aromatherapy Candle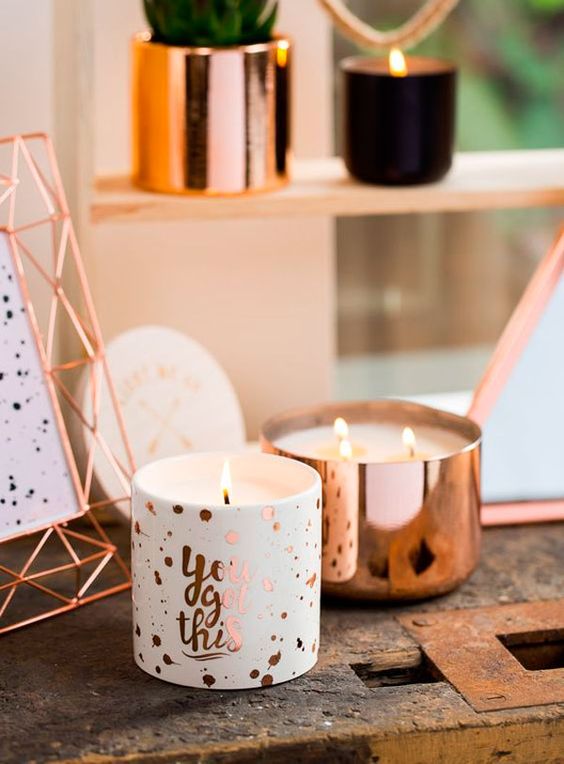 Another relaxing activity that you can do is light aromatherapy candles. You know aromatherapy has a big effect that can relax your mind and body. Moreover, when you choose lavender scanted, this will very relaxing.
Not only for making you feel relaxed, but aromatherapy candles can help you to overcome insomnia and also make you have a better sleep. That's why many people do this activity before they're going to bed.
17. Read a Book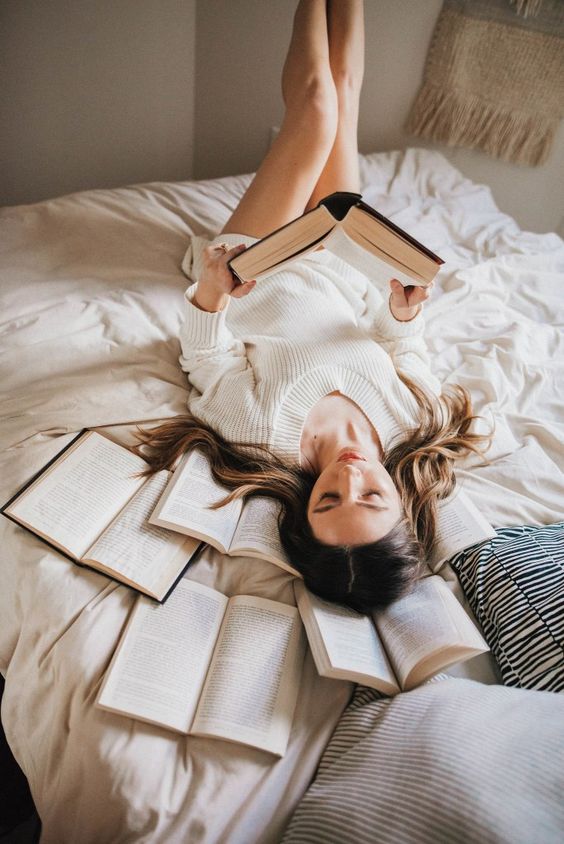 Feeling bored on your weekend? Why don't you use your free time to improve your knowledge? It will help you to be a valuable human. Or for you who don't like watching a movie, you can change it by reading a book.
Choose the book that improves your knowledge, motivates you, or entertains you. Just choose the genre of the book based on your like and mood. You can do this activity before you sleep for around 15-30 minutes to have a better sleep.
18. Playing Instrument to Get Relax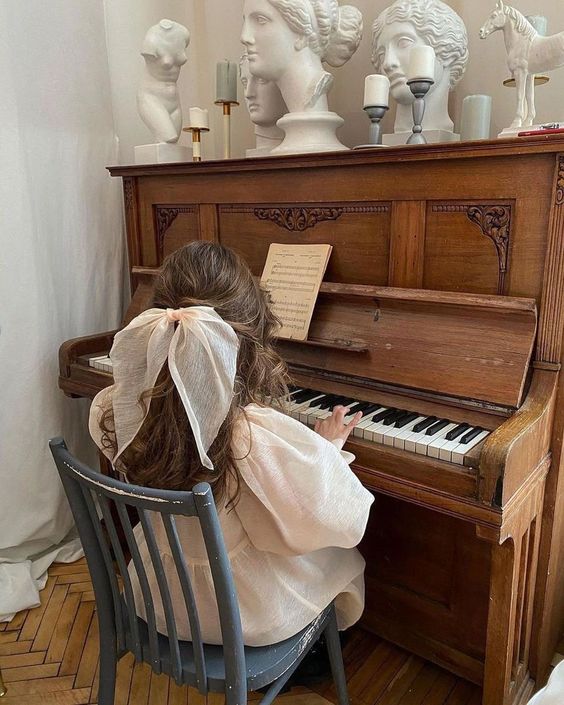 Everyone already knows that music can bring positivity to your mind. Moreover when you can play an instrument. It will feel so much more relaxing and boost your happy mood. But if you can't do it, it's fine to just listen to your favorite music.
You can do this activity in the afternoon to reduce your anxiety on the weekdays. And also the vibes in the afternoon will be very supportive. Maybe you can do this as long as you want because it's very good for stress relief.
I think it's enough that we can share with you. What do you think? Isn't this activity can make you feel more relaxed? This activity can also prepare your mood and mind for the next hard week. Believe me, you will get a happy mood in a week! I hope you can get the inspiration and like about Sunday reset routine for having a better week or how to reset your week.