Korean is very popular with many things, and one of the most popular is their music called K-pop. It's usually presented by a girl band or boyband with iconic style and makeup. Especially with the girl band, I'm sure many of you are amazed by their face. Okay, one thing that crosses your mind is their iconic makeup too, right?
Usually, they use natural and soft makeup but how could it make them look gorgeous? Girls, it's because of the color they use and the makeup technique. If you know the right color and the technique of makeup, I'm sure you can look gorgeous like them.
So, at this time, we want to share with you how to look like a K-pop idol that has natural makeup but looks gorgeous. Also, we want to give you some tips and techniques that you can do to get this look. Are you feeling excited now? Don't worry if you're still a beginner, because this is very easy to get and I'm sure you can follow this tutorial. Okay, girls! Without any for the do, Let's get a jump to the tutorial.
K-pop Idol Makeup Tutorial
1. Contact Lens to Make Your Eyes Look Sharp and Bigger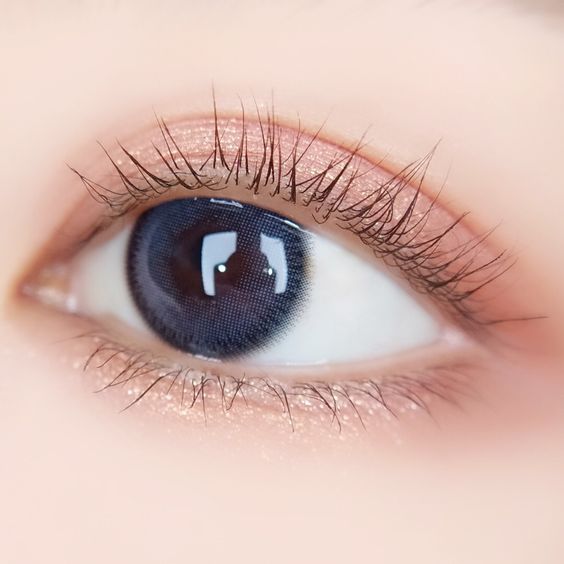 Do you know that K-pop idols always use a contact lens to give a sharp and bigger effect eyes. Because Asian girl has thin eyes that will make their eyes look glazed. So they use this one to make their eyes look awake.
You can choose the contact lens based on your eyes shape, if you have thin eyes, you can choose it with a small diameter like around 14 mm. But, if you already have big eyes but still want to use a contact lens, you can choose a diameter above 14.5 mm. And for the color of the lens, you can also adjust it with your skin tone or based on your favorite.
2. Skincare for Preparing Your Skin Before Makeup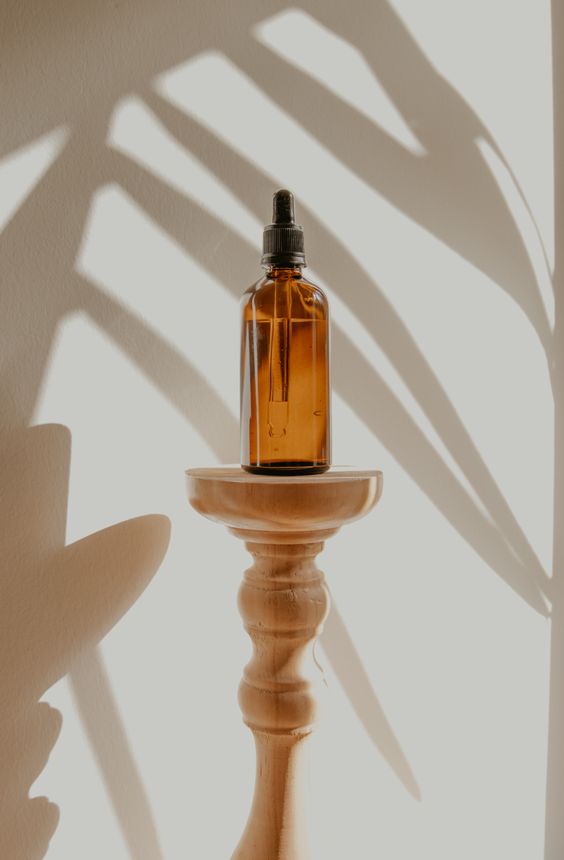 Move on to your face, usually, K-pop idols have flawless makeup. Even though they have been sweating, their makeup is still on without crack or cakey. Do you know what the secret is? Of course, because they use skincare before applying makeup.
Skincare has a function to make your skin moist, so your complexion makeup can stick well on your skin, this is the key if you want to have flawless makeup for a long time without cracking or cakey. And skincare can also protect your skin from the chemical makeup that can trigger acne or skin breakout.
3. Get Flawless Makeup with Primer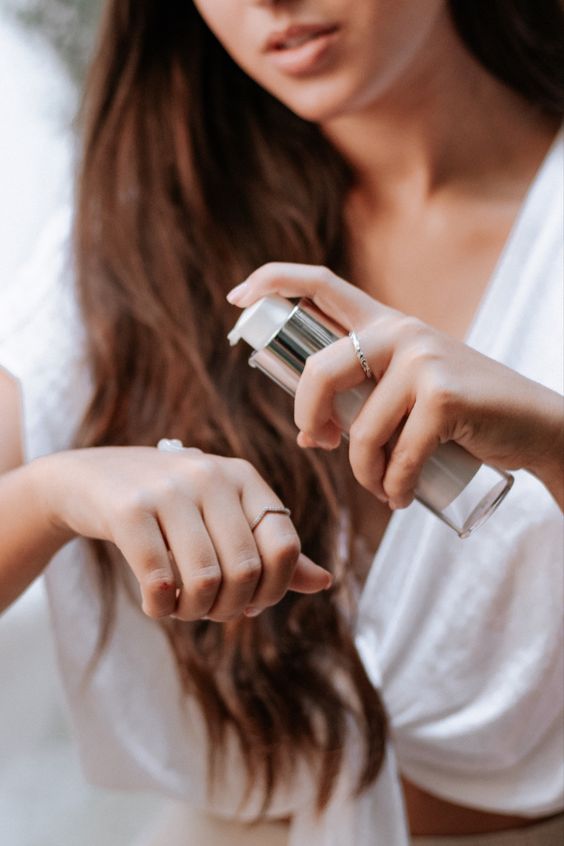 Next, if you want to have flawless makeup, not only use skincare. But you must use primer too! Because primer can fix the problem of your skin like redness skin, oily skin, or even dry skin. If you let this happen, I'm sure your makeup will be broken after a few hours.
Primer also has a function as a barrier on your skin to hold on the chemical makeup getting into your skin. That's why you should choose primer based on your skin type to get the maximum result. Now you can't skip this step anymore.
4. Light Weight Complexion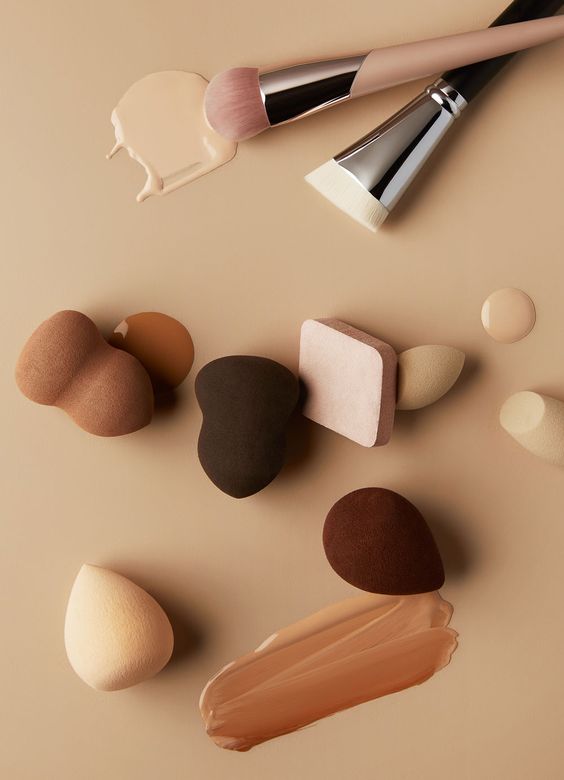 K-pop idols do so many moves, especially when they dance. This is the reason why they should wear a lightweight complexion. Even if it's a light complexion, it should cover the imperfection on the skin like uneven skin, dark spots, or acne.
Therefore, cushions will be the best solution for this problem. Or you can choose the foundation that has a watery texture with medium to full coverage. Don't forget to choose a shade that's similar to your skin tone too to prevent a clown face.
Now, I have a tip for you, to make your complexion look flawless and natural, you can wear the product using a layering technique. Apply the foundation little by little to make sure it's blended and sticks well on your skin so it will not look cakey and crack after a long time. Also, you can use a wet sponge to blend the product to make it look more natural.
5. Concealer to Cover the Blemishes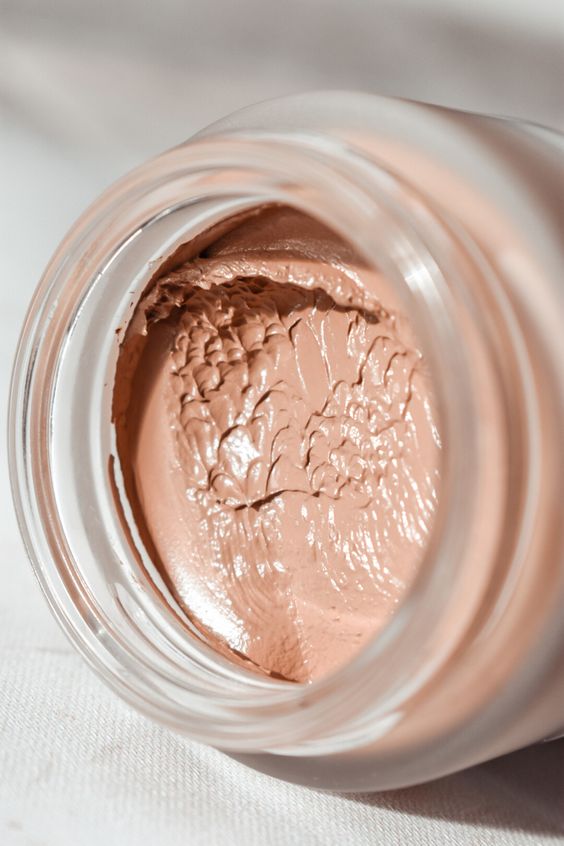 If you're skin already looks flawless and no imperfections can be seen anymore, you can skip this step. But if you still have dark spots or acne that can't be covered with foundation, you will need the concealer to cover it!
Remember of the key to this makeup is flawless but natural, so you can apply the concealer only to the area that you need. Furthermore, you can wait for it for a few minutes until it's half-dry. After that, you can continue to blend it carefully with a concealer brush or a wet sponge.
6. Set Your Makeup with Powder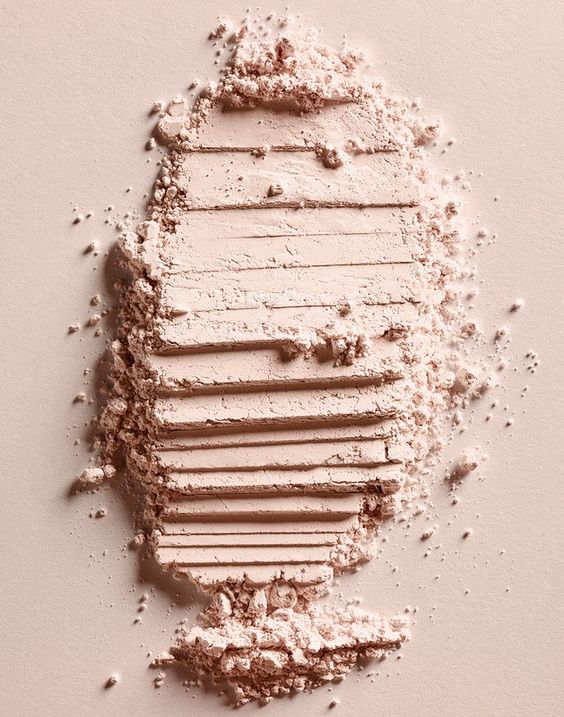 Even if K-pop idols have a dewy finish makeup, you still need powder to set it. Or you can choose a powder that contains glitter to give the effect dewy. But if you want to wear ordinary powder, it's fine. Just make sure you apply less powder on the area that's easy to get crack and cakey.
You can also use it with a small powder brush just to make it focus on the area that you need to set. Like under the eyes, sides of your nose, T-zone area, and chin. But if you have oily skin, maybe you can try to do the baking technique on the area that's very oily.
7. Light Contour just To Bring Back the Face Dimensions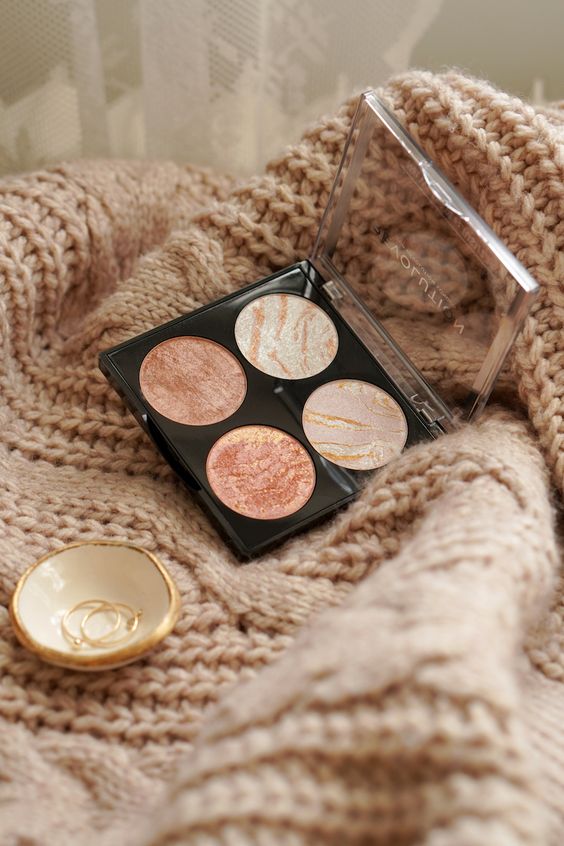 As you can see, K-pop idol has a natural makeup, so if you want to do contour you should make sure it seems less as possible. Because it's just only to bring your face dimensions after you use complexions product.
You can choose the light color of contour and apply it with a large brush to give the natural effect look and make sure it blends well on your skin. You can apply the contour under the cheekbone, hairline, jawline, and nose.
8. Natural Effect Blush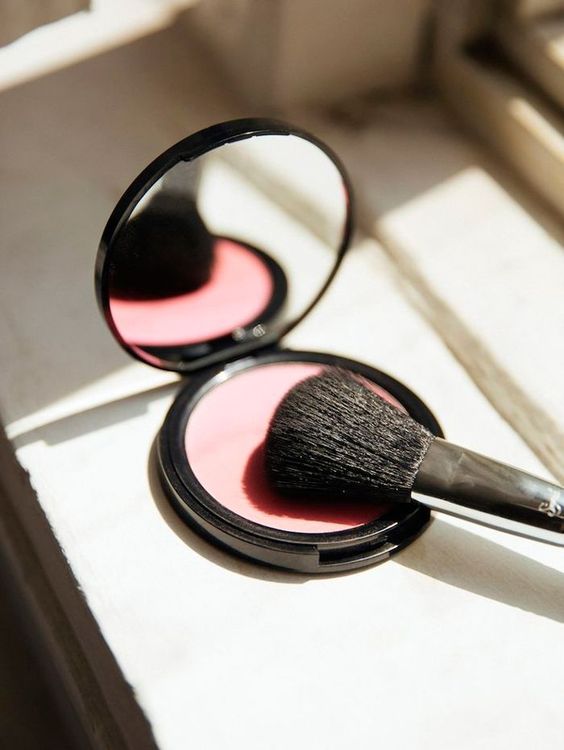 For the blush, you should make sure is natural too. Therefore, you can choose a soft color as your blush, like orange, nude, or pink. Just adjust the color based on the nuance of the eye makeup. Furthermore, you should apply it as less as possible to make it look natural.
9. Straight Shape Eyebrows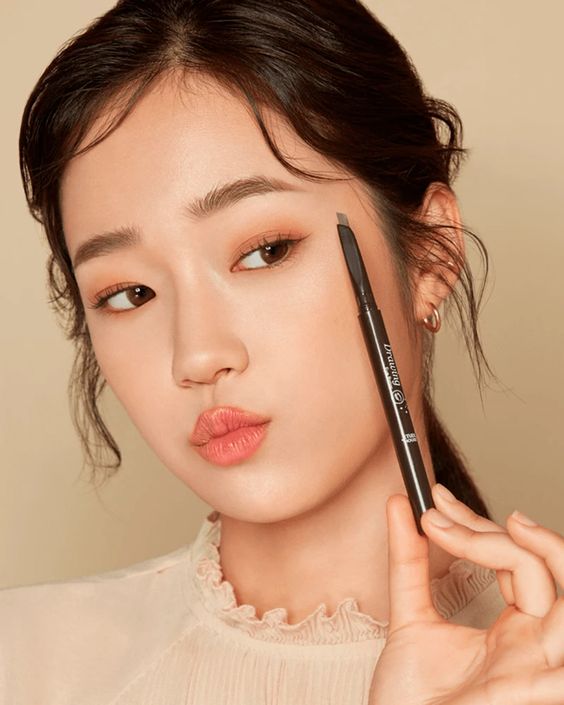 Move on to the important part of makeup is eyebrows! K-pop idol eyebrows are identic with natural and straight shapes. So you can choose the color of eyebrows pencil that's similar to your hair and don't forget to apply mascara brows to give a color to your hair brows.
You can draw the straight shape first, then fill the blank space using a powder brush to make it look natural. Continue to tidy up the shape of your brows with concealer and after you feel it's enough, you can apply the mascara brows.
10. Bold but Natural Eyeshadow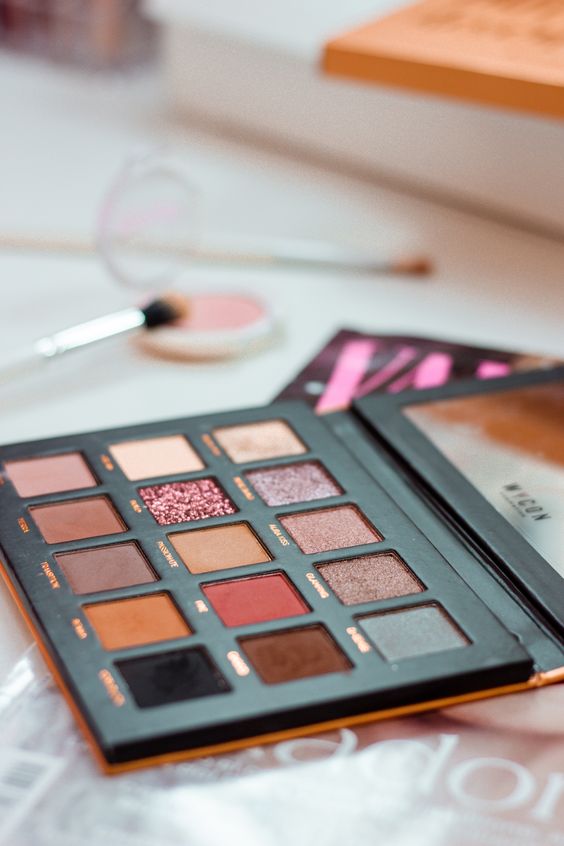 This is that very unique of this makeup, yes, eye makeup! K-pop idol always uses a bold eyeshadow but it still looks natural. How could this happen? Ok, the key is just the color that they use. So, you can choose neutral color eyeshadow like brown, peach, soft pink, or nude.
You can apply light color shadow all over your eyes. Then take the darker color and put it on your eyelid, make sure you blend it well using a blending brush. If you feel it already looks soft, you can add a glitter shadow on the middle of the eyes. Furthermore, take dark shadow and make a line like you draw the eyeliner.
Move on to the lower eyes, you can do the same thing. Like apply light shadow and apply dark shadow on the outer of the eyes. Now, you can start to make an aegyo sal, you can make a smiley face, then you can use light brown shadow to draw the aegyo. Last, add glitter to the middle of the lower eyes.
11. Thin and Soft Eyeliner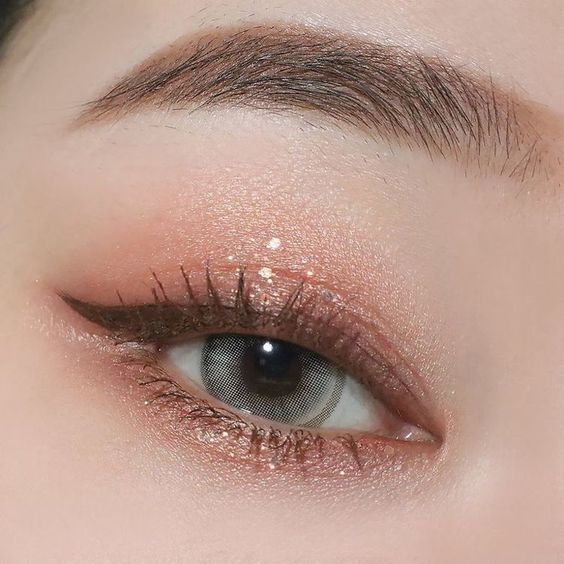 Because we want to balance the eyeshadow, you can choose an eyeliner that looks natural. So, thin and soft eyeliner will be a great choice for this makeup. You can choose between black or brown eyeliner by considering your makeup. If you want to have sharp eyes, you can prefer black eyeliner. But if you want to look soft, you can choose brown eyeliner.
You can draw a thin line from the inner corner until the outer corner of the eyes. So, make sure you choose the small tip eyeliner. Furthermore, to give the long eyes effect, you can draw the thin cat wings at the end of the eyes. Don't forget to use brown eyeliner on the waterline to make your eyes look bigger.
12. Natural False Lashes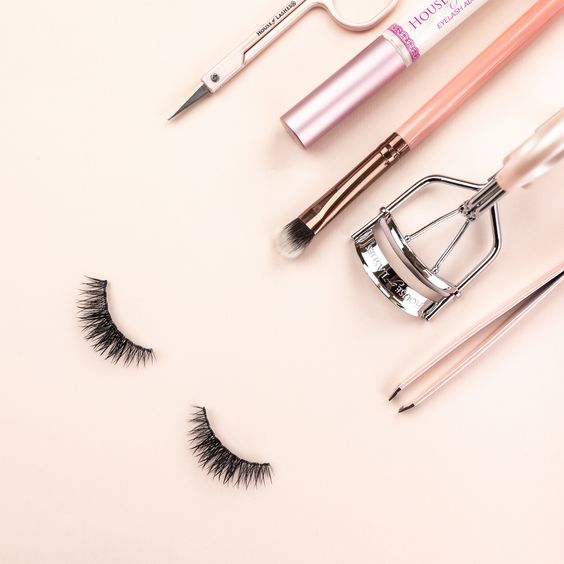 To finish the eye makeup, you can add mascara and false lashes to your eyes. If your natural lashes are already thick and long, you can only use mascara. But if you have thick and short lashes, poorly you, you must wear false lashes.
You can curl your lashes first before applying mascara or put on the false lashes. Remember to use eyelash curler carefully to avoid hurting your eyes. Furthermore, you can apply the mascara to your upper and lower lash. You can stop in here if you feel it's enough, but if you're still not satisfied with the result, you can continue by applying natural false lashes. And your eye makeup is finished!
13. Highlighter to Make a Fake Glow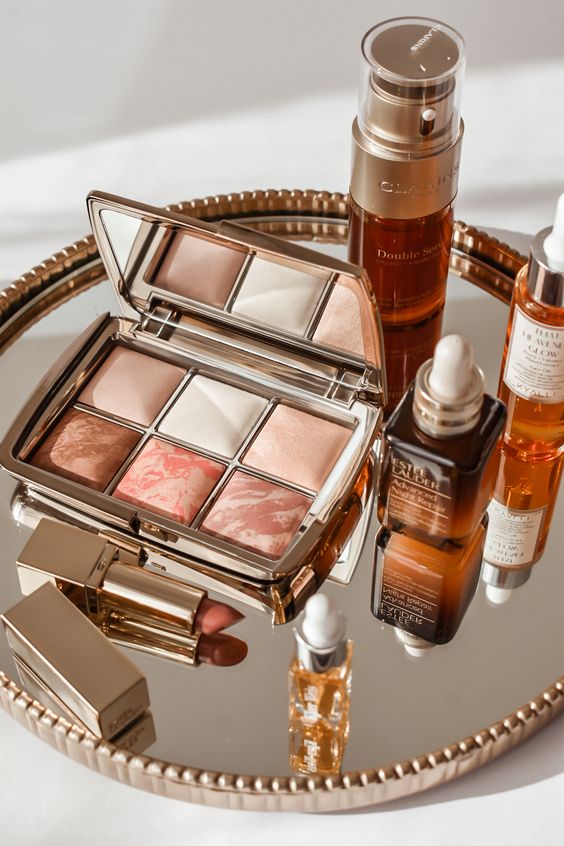 Because we want to look dewy and glowing, you should apply a highlighter. Choose the highlighter that has a natural finish and glows like your skin is glowing from within. And don't forget to choose the color of highlighter based on your skin tone too.
You can apply a highlighter on the highest point of your face with a highlighter brush. Apply it to your cheekbone, brow bone, nose, and chin. So, now you got the dewy and natural glow face like your favorite K-pop idol.
14. Ombre Lips to Give the Cute Vibes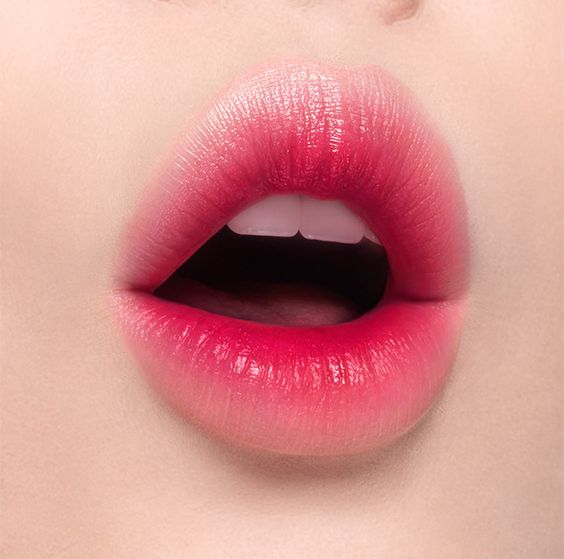 K-pop idols are popular with gorgeous faces but also cute. So where you can get the cute look because we always talk about how to look gorgeous and sharp. And this step will answer your question girls! Of course by using the ombre lips technique. Because ombre lips can make your lips look thin but still attractive, this is why you can get cute vibes.
You can conceal the dark line of your lips first with the concealer. Then, you can use nude color lipstick as the base. Furthermore, you can continue applying dark lipstick on the inner corner and blend it until it looks merge with the base lipstick. This is optional, you can add lip gloss to give plump and healthy lips.
15. Lastly is Setting Spray to Lock Your Makeup
Now we are already through the last step of this makeup! I'm sure you want your makeup to stay long last after you took a long time to wear it. So, setting spray is gonna be your best solution to prevent this problem! Besides that, the setting spray will help your makeup look natural and not powdery.
Choose the setting spray based on your skin type and skin problem to get the maximum result. If you have oily skin, you can choose a setting spray that can hold the oil on your face. But if you have dry to normal skin, you can prefer setting spray that can hydrate your skin.
Now we're done! What do you think about this makeup? Isn't it very easy to get? Besides that, this makeup can make you look like a K-pop idol. You can wear this makeup daily or even on special occasions, also you can use it to do a photo shoot. How very useful, right?
I think that's about the K-pop idol makeup and tips that we share with you. You can adjust the color with your skin tone and don't forget to blend everything well to prevent a tacky face. I hope you can follow and enjoy this steal the look K-pop idol to look gorgeous.