Still use ordinary makeup for photoshoots? Are you sure it will see and look gorgeous on camera? I think not, because usually, the camera can make your face look paler even if you already use makeup. That's why it can make your face look weird in the photo. Therefore, you should make sure that your face looks on point on camera so you will look pretty in the photo.
I believe this makes you feel confused about what you should wear and do to make your face look pretty on camera. Don't worry girls! Because we will give you some makeup inspired that make you look stunning on the camera so you will get the best result.
Are you feeling excited about what kind of makeup we want to share with you? The answer is glossy and dreamy makeup inspired! This makeup is focused to make your skin look like a glass and even if it's choosing a neutral color but believe me the color will make you look pretty on the camera. Not only for photoshoots, but you can also use this makeup for hangouts. How very useful, right? So if you want to know how to achieve this look, let's start the tutorial!
Easy Tutorial for Getting Glossy and Dreamy Makeup Look
1. Wear a Contact Lens to Make Your Eyes Look Sharp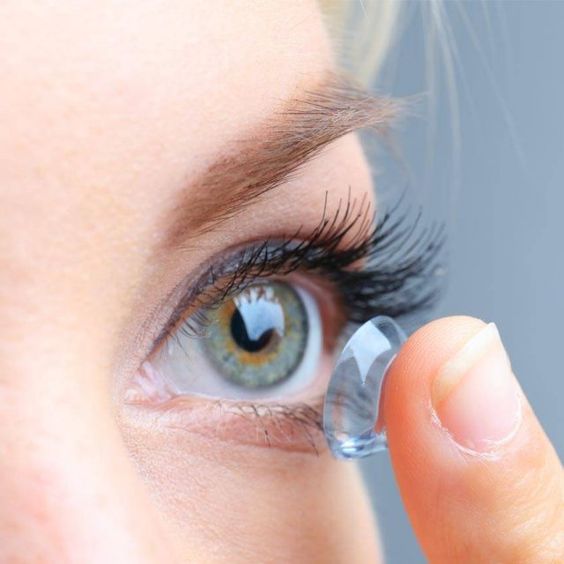 Sometimes your eyes will look glazed on the camera which will make you look weird. Therefore, you can use a contact lens as the solution. It's also can make your eyes look bigger and can be the solution for you who have a visual impairment.
Not only give an effect on your eyes, but contact lenses can also make your skin look brighter. But you should choose the color based on your skin tone. And if you want to look natural maybe you can choose brown or clear contact lenses.
2. Hydrate Your Skin First with Skincare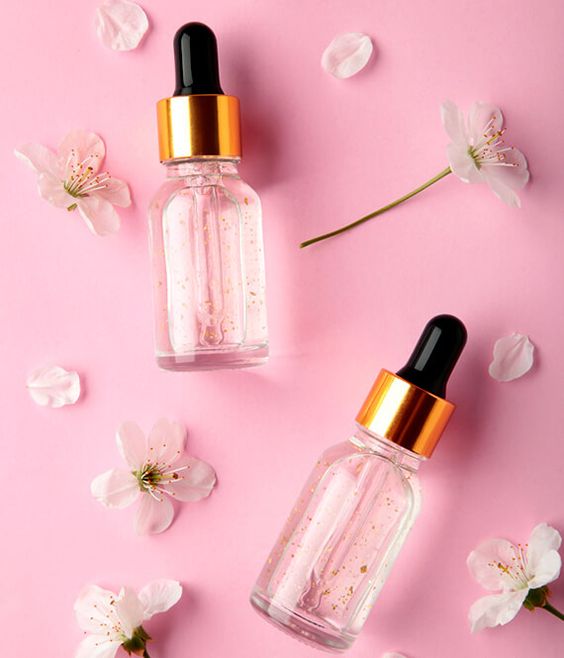 This is the most important part before starting your makeup, It will determine the finish of your makeup. Yes, wearing skincare! You know the function of skincare is to hydrate your skin, even if you have oily skin, you still need to use this product but remember to adjust it with your skin.
Because if your skin is hydrated and moist, your makeup especially base makeup will stick well on your skin. And the finish will look more flawless even if you already used it for a long time, it will not get cakey or crack.
To have a healthy skincare routine you can also opt for a reputed brand such as Avon. It enables you to have healthy and glossy skin in an easy way. While taking good care of your skin you can also earn a good amount of money by being an Avon representative.
3. Primer to Get Flawless Makeup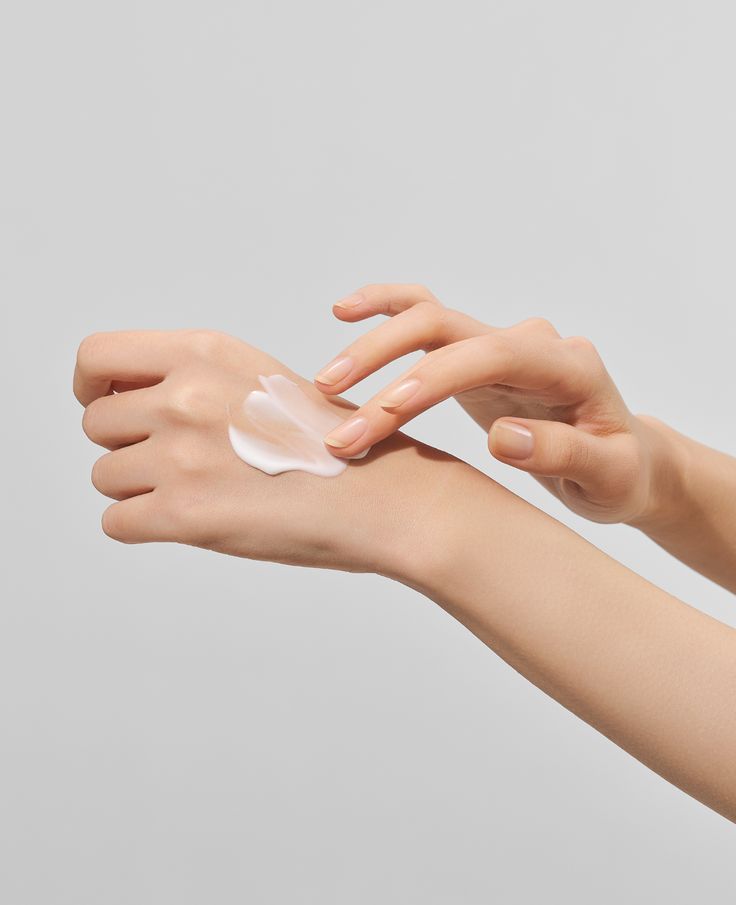 Another tip for having flawless makeup is primer! Especially for this kind of glossy makeup, you should make the finish look dewy, so the primer is very important. Choose the primer that can make your skin dewy and blur your big pores.
But if you have oily skin, you still need a primer that can hold the oil on your face. Then you can continue by using a primer that has a water base to give a dewy effect on your skin. Not only to make your makeup flawless but primer is also used to protect your skin from the chemical makeup that can make your skin breakout or get acne.
4. Color Corrector to Even Your Skin Tone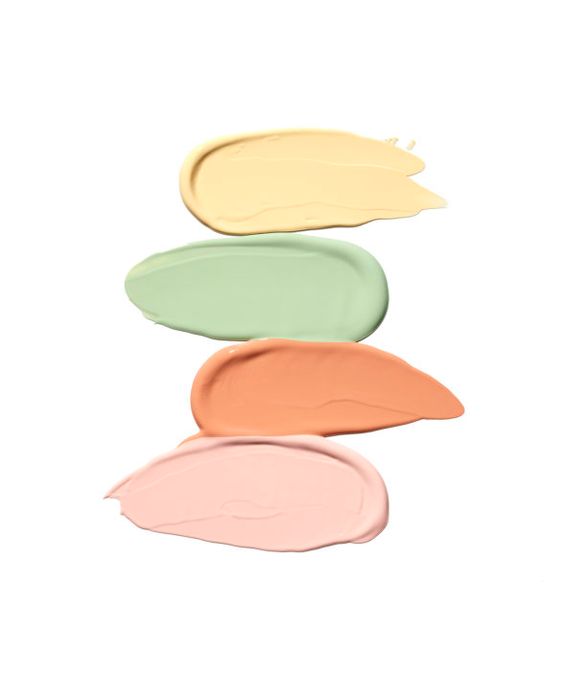 On the camera, all of your sins can be seen. So if you have many scars and acne on your skin, you can cover them first using a color corrector. But if you want to use it daily you can skip this part because it will feel heavy. Maybe if you are still a beginner at makeup, you will confuse by seeing it because there are so many colors. So let me teach you, girls!
First, you can see there's a purple color which has a function to brighten or highlight your face that you can use on the highest point of your face. Green color to cover the redness on your skin like acne. The last is yellow and orange color is for hiding your dark circles and dark spots. Remember to blend it well so it merges with your skin tone.
5. Dewy Finish Complexion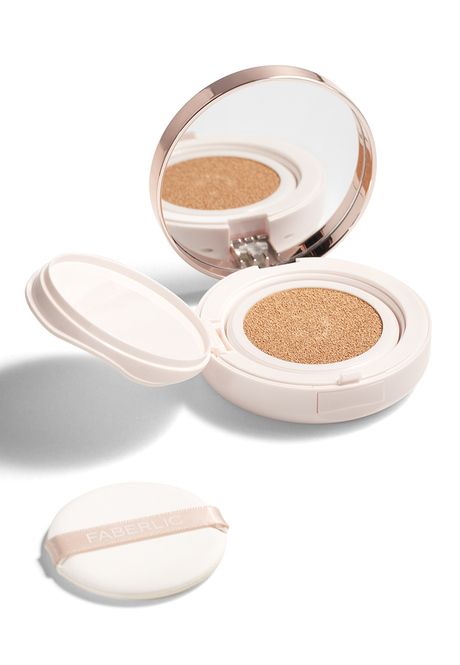 Because the purpose of this makeup is glossy, so you need a complexion product that has a dewy finish but also has medium to full coverage. Therefore, the use of a cushion is very important for this kind of makeup.
Cushion usually have a dewy finish with medium coverage which is very suitable to cover the imperfection on your skin. Because on the camera, your skin texture can be seen especially your blemishes. So make sure you can apply it carefully and slowly to get a flawless finish.
6. Cover Your Imperfection with Concealer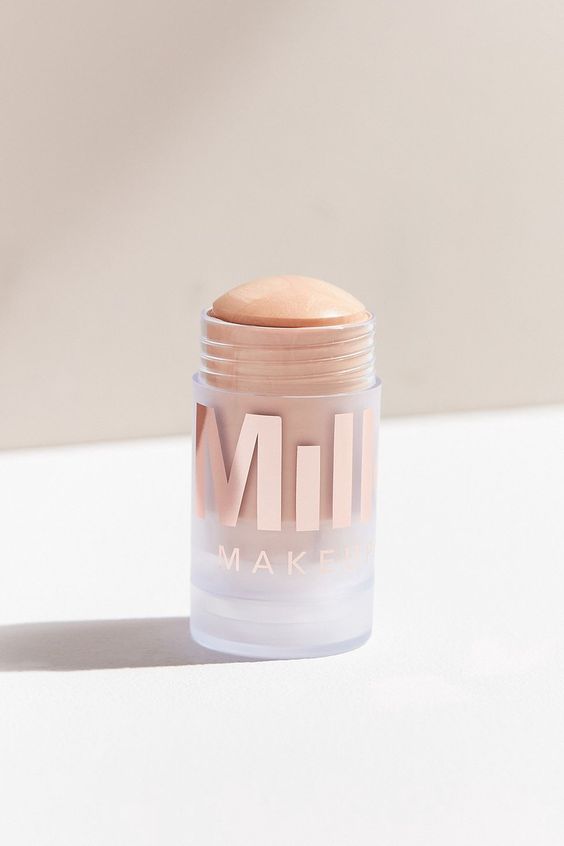 If you already use a color corrector and complexion but your imperfection still can be seen, so the last thing that you can do is cover it with concealer. Because concealer has a high coverage which is good for covering the blemishes on your skin.
Maybe for photoshoots makeup, you can prefer cream concealer and use it only on the area that needs more coverage like acne and dark spots. Make sure you blend it well to make it look natural as possible and choose the shades that are similar to your skin tone. Furthermore, to get the natural finish, you can also blend it slowly use a wet sponge.
7. Use Cream and Powder Contour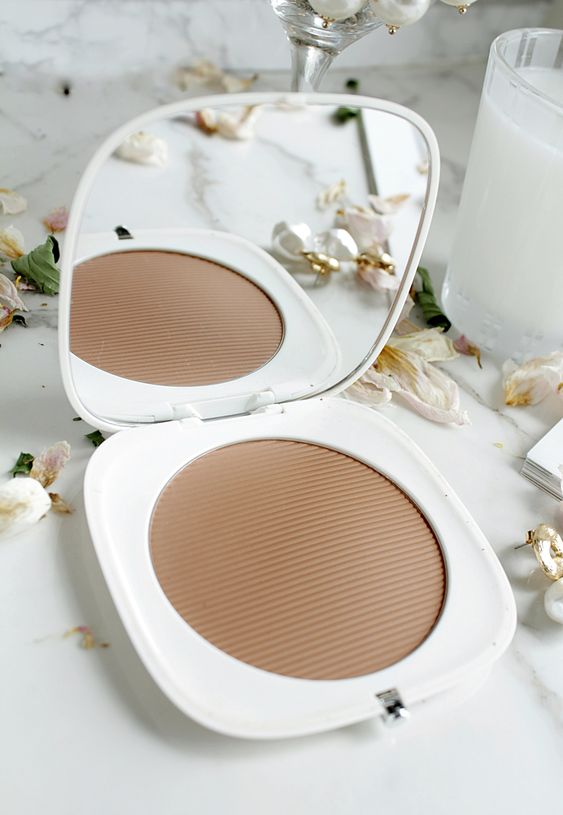 Even if you've done use contour, but if you wear it less, believe me, it will not be seen on the camera. So you should wear both of types contours which are cream and powder. You can use a cream contour first before you put on the powder. Then use a powder contour to make it sharper.
As you know, contour has the function to make your face look smaller, thin and making the face shape that you want. So, you can put the contour under your cheekbone to make your face look thin, jawline that can give V-shape face illusions, a hairline to make your face look small, and the last on your nose to make your nose look pointy.
8. Have a Blushy Blush Look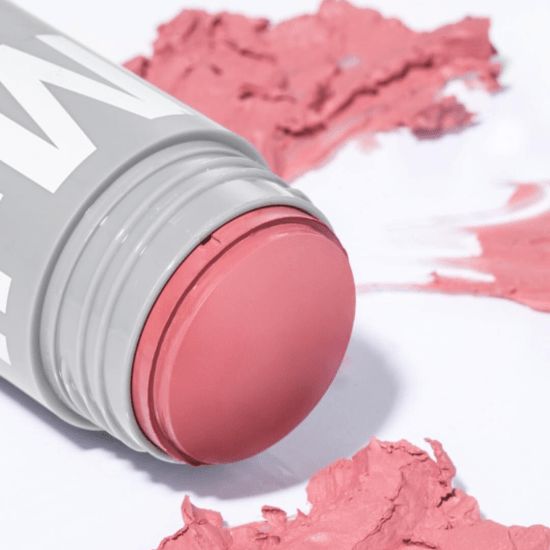 Makeup will not be complete if you're not wearing blush. Moreover when you want to wear this makeup for photoshoots, believe me, blush is very helpful to make your skin not pale. And also wearing a blush can make your makeup look prettier.
Even if you want your skin to not pale, it doesn't mean you choose too much blush or choose red color for your blush. You still need to choose a neutral color like peach, pink, or mauve for the blush. To make it stay and see, you can use cream and powder blush. This tip will help you to get natural blushy blush.
9. Set Your Base Makeup with Powder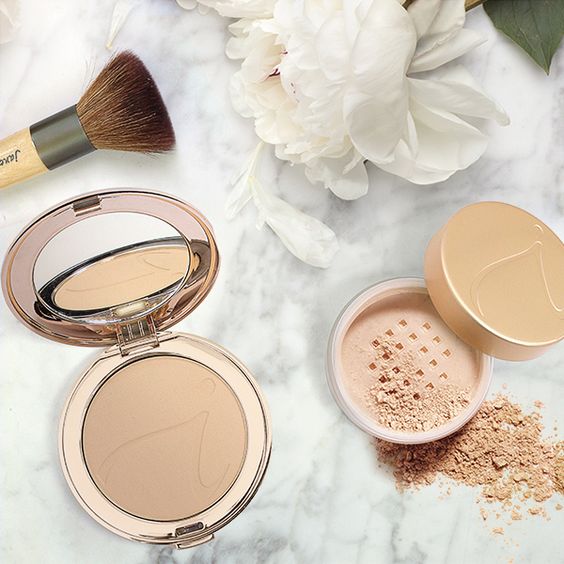 Finish out your base makeup use a powder to make sure your makeup will not move away or crack. At this time, you need two kinds of powder which is a loose powder and two-way cake powder. Why do we need two kinds of powder? Let me tell you.
Loose powder has a function to set all of your makeup and can be used for preventing the cakey or cracked makeup. Meanwhile, two-way cake powder contains a light coverage that will help your makeup look more flawless. Furthermore, you can also use a baking technique to make sure your makeup stays in place.
10. Natural and Feathery Brows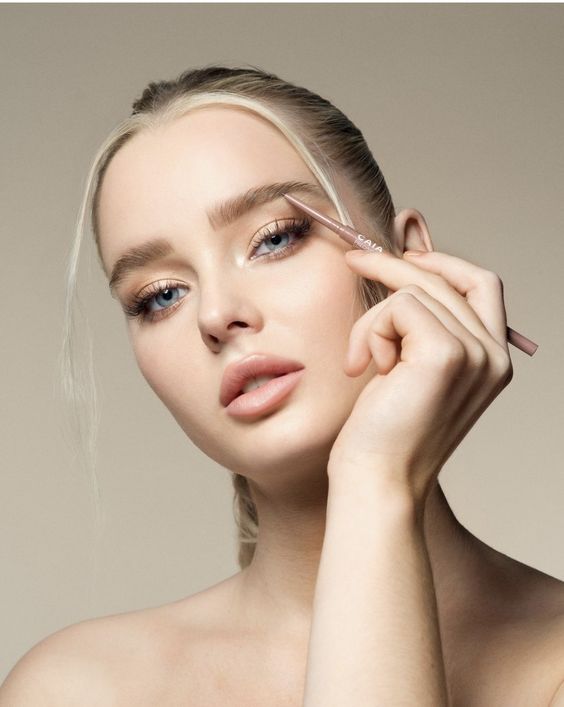 For the brows, you can choose a natural shape and feathery brows that can support the dreamy looks. Because we want to make everything look soft, you can adjust the color of your brows with your hair color.
First, you can use soap to give the feathery effects and set it with brow mascara that has a similar shade to your hair. Then, you can continue drawing your brows by following your natural brow shape use an eyebrow pencil. Furthermore, you can fill in the blank with powder brows and tidy up use a concealer to make your brows look sharp and neat.
11. Natural Color Eyeshadow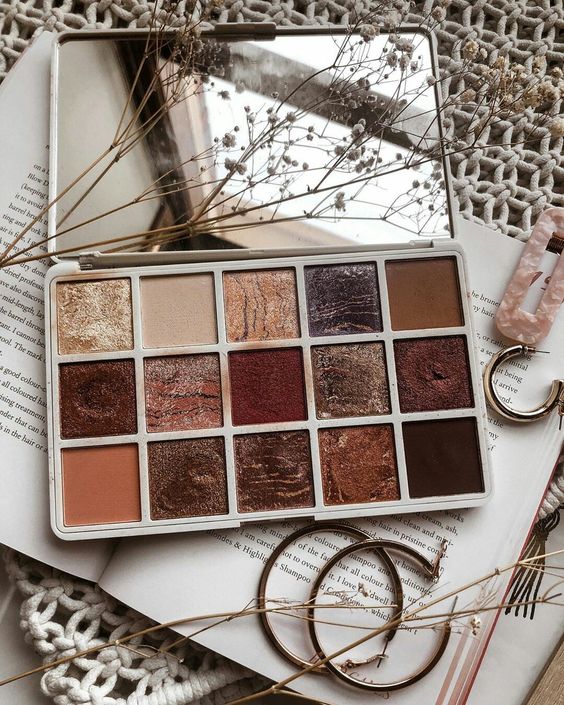 Move on to the eye makeup, you can start it with use an eyeshadow first. Choose the color that matches your skin tone or mood. You can choose between brown, pink, peach, or nude color for the eyeshadow.
You can start it by using the lighter color all over your eyelid, and continue to use a dark color on the outer corner to make your eyes look deep. Furthermore, choose a glitter eyeshadow and put it on the inner corner. To make it look glossy, you can put on lip gloss on your eyelid.
12. Natural Wing Liner to Make Your Eyes Look Longer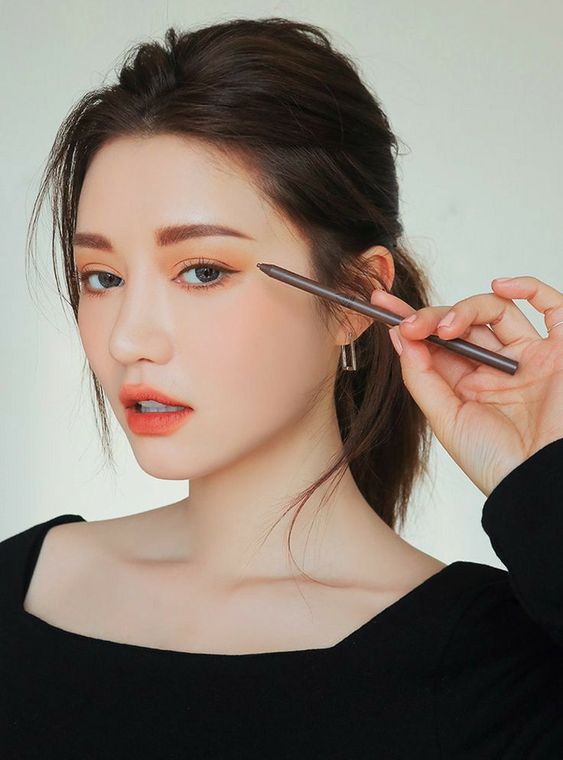 We want the natural dreamy makeup look, so for the eyeliner, you can draw a thin liner with a natural wing. This is optional, you can choose a brown color to make it more natural, but if you want a little bit to look bold, then a black liner will be a great choice.
Start to draw eyeliner from the inner corner of your eyes and bring it into the outer corner. And you can draw a small wing at the end of the eyes. So, you need to choose eyeliner with a thin tip to make it easy to draw the line.
13. Complete Your Eye Makeup with Mascara and False Lashes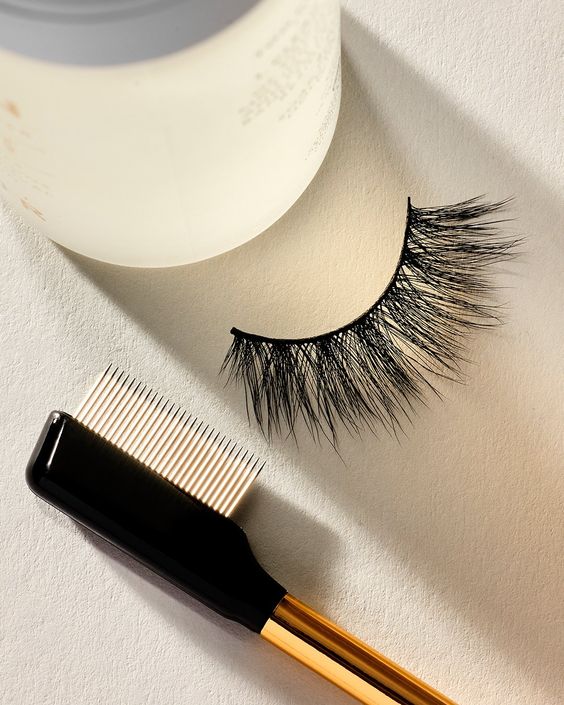 To complete your eye makeup, you can use mascara and false lashes. But you should choose natural shape false lashes to balance this makeup look. You can skip the false lashes if you already have long and thick natural lashes.
You can curl your lashes with an eyelash curler before applying the mascara. Then when you got the curl lashes, you can start to apply mascara on your upper and lower lash. If you just want to use mascara, you may stop until this step. But if you have short and thick lashes, you can continue to use false lashes that have a natural shape.
14. Get a Glass Skin with Highlighter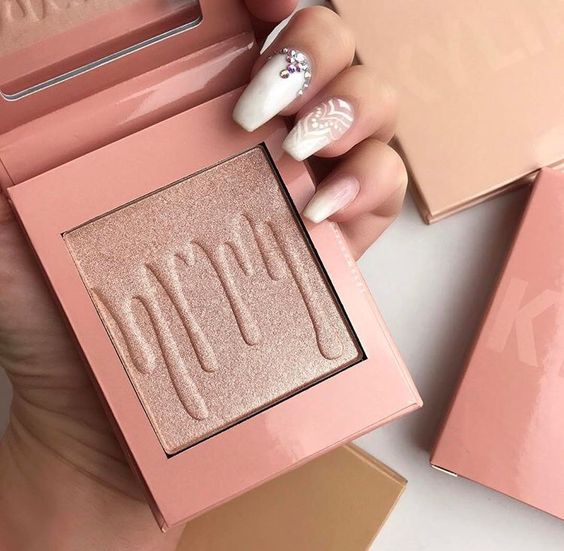 This is the key to having a glass skin look, yes wear a highlighter! If you don't have natural glass skin, don't be sad girls! Because you can make it with a highlighter. To make it look like a natural glow, you can adjust the color of the highlighter with your skin tone.
Highlighter also has two types, there are cream and powder. Cream highlighter will give natural glow skin effects. Meanwhile, powder blush can make your skin look blinding. So you can choose based on the finish that you want and apply it to the highest point of your face like the cheekbone, brow bone, and nose.
15. Ombre and Glossy Lips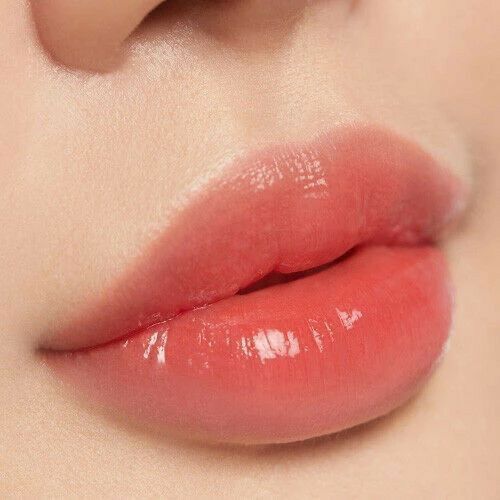 Now, we turn to the step that every girl can live without! I'm sure you already know what it is. Yes, you're right, Lipstick! For this kind of makeup, you can do ombre lips and make it look glossy. You can choose a natural color like peach or pink.
First, you can conceal the dark area on your lips. And you can continue to apply nude lipstick whether pink or peach color. Furthermore, to give ombre lips look, you can apply darker color lips like red or mauve and make sure it blends well. Don't forget to use lip gloss to give a glossy effect.
16. Set All Your Makeup with Setting Spray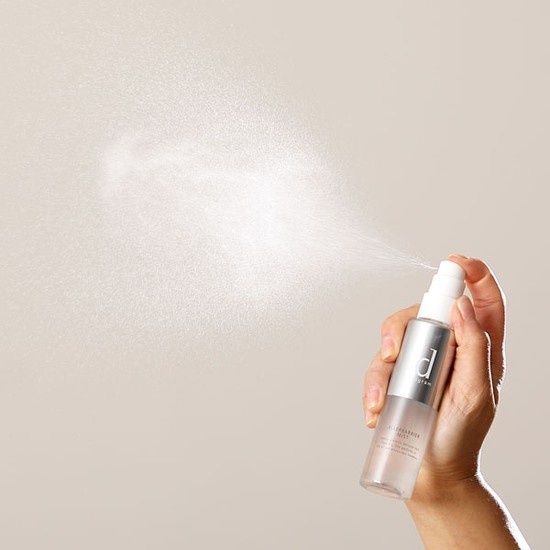 The last step is to wear a setting spray to set up all your makeup. If you want to have long-lasting makeup without a cakey or crack, you will need this product. Besides that, a setting spray can also make your makeup not powder so it will look natural. Remember to choose a setting spray that has a dewy finish and adjust it with your skin type.
Now we're finished! What do you think? Isn't it easy to get? Also, this makeup is beginner friendly! So now you will look pretty in the camera and get the photo that you want. And you can wear this makeup to hangouts with your friends too. That's it about this tutorial, I hope you can follow and enjoy this glossy and dreamy makeup inspired that you can use for photoshoots.