Besides boosting your confidence level, makeup can also show your professionality especially if you want to attend a special occasion. That's why is very important for you to learn about makeup and I'm sure you won't look ordinary for going to parties because it's time for you to show your charm and beauty.
But to get bold and smokey makeup is not easy because if you don't know how to use makeup, your makeup will look weird and tacky also it can make you look old. Therefore, we will tell you how to get a bold and smokey makeup look in easy ways so you can follow easily, especially for you who are still new on makeup.
So who is excited now? I believe you're excited to learn this kind of makeup because it's very useful if you want to attend a party or special occasion. If you want to know how to achieve this bold and smokey makeup look, let's get move on to the tutorial!
How to Get Bold and Smokey Makeup Look
1. Use Skincare First!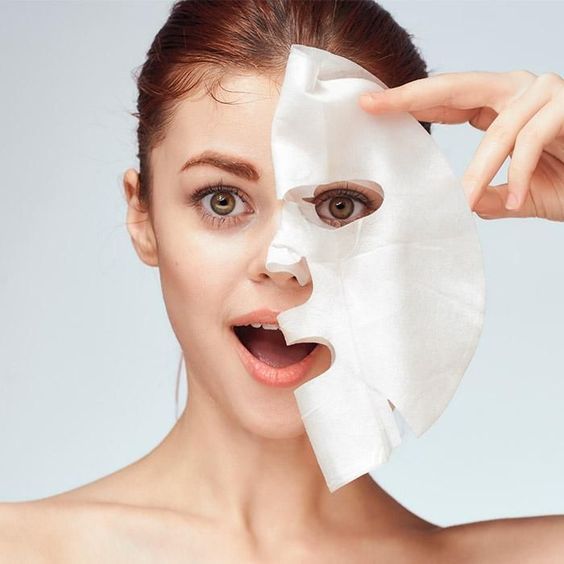 Because we want to use a thick complexion, you need to use skincare to make sure your skin is ready and will not get a breakout. Furthermore, using skincare will help your skin more hydrated so your makeup will not cakey and stick well on your skin. You can use your daily skincare and after your skincare is applied, you can use a sheet mask.
2. Primer is a Must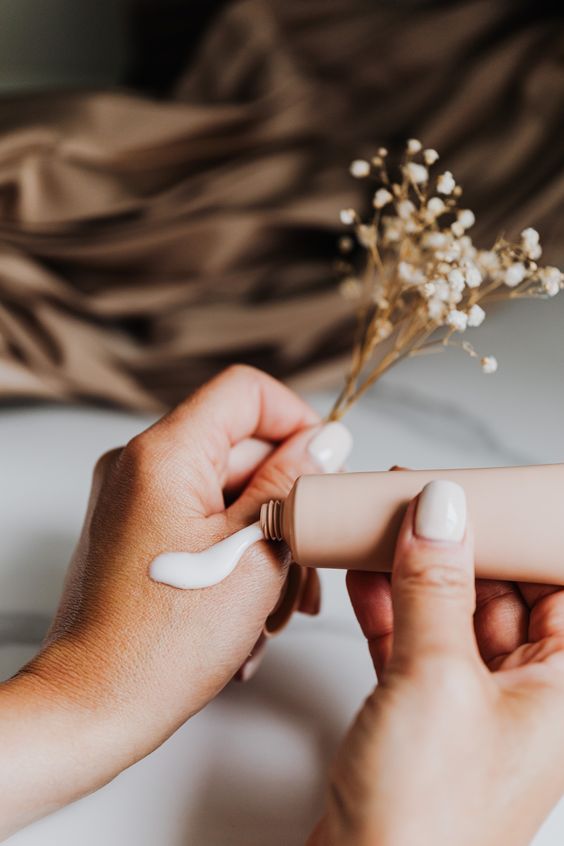 After using skincare you have to wait for it until it absorbs into your skin for around 15-20 minutes. Then you can start your makeup by using primer. You can't skip this step because primer has the function to protect your skin from the chemical ingredients from makeup. Besides that, primer can also make your makeup look flawless and stay all day long.
3. Flawless Complexion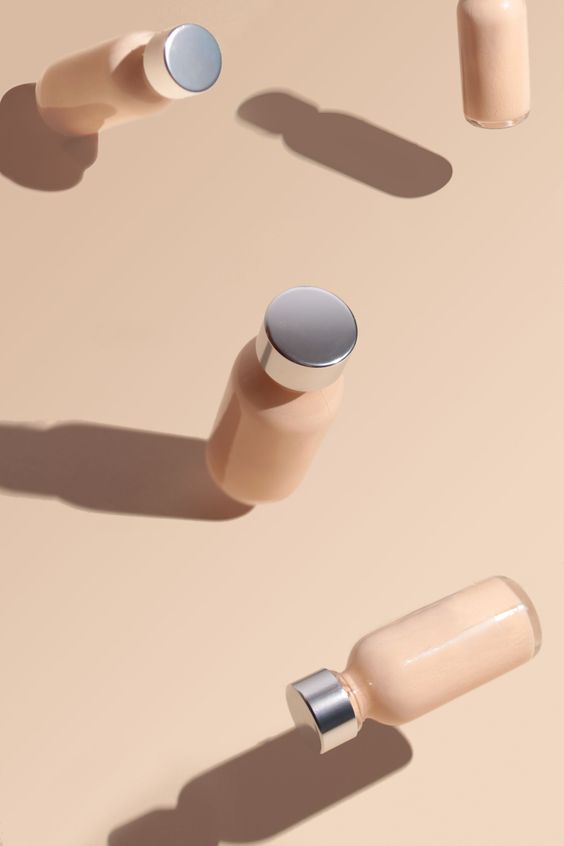 For the complexion, I recommend you choose the foundation that has medium to full coverage because for the bold makeup you have to make sure that your complexion looks flawless too. And the way you apply it determines the result. So, I have a tip for you to get a flawless complexion and not crack after a few hours.
The key to a flawless foundation is, that you have to make sure that the foundation sticks well on your skin. that's why you have to use skincare first and make sure your skin is moist. After that, you can apply the foundation using a wet beauty sponge. First, you have to apply the foundation with your fingers while blending it slowly. Then, you can blend it well using a wet sponge by tapping motion. I'm sure your blemishes will be covered with this tip.
4. Choose Cream Concealer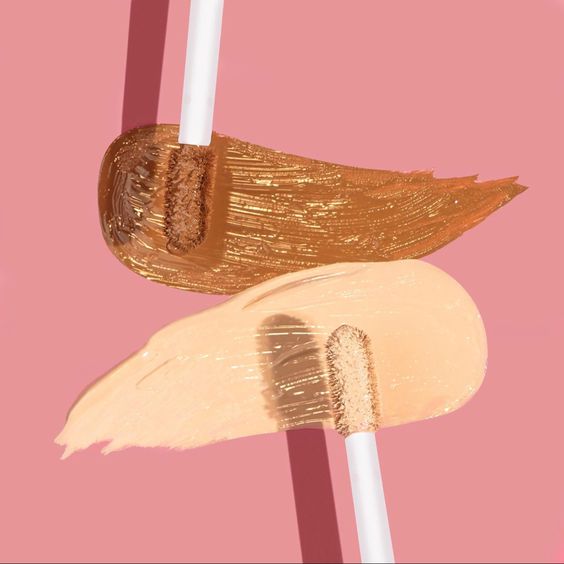 Even if you already use a full coverage foundation, sometimes it's can't cover your blemishes or dark spots. Therefore, you need a concealer to help you to cover your blemishes. You can choose cream concealer for this makeup because cream concealer has full coverage than liquid concealer.
Put the concealer only on the part that you want to cover like your acne, dark spots, or dark circle. Then you can blend it slowly using a wet sponge or concealer brush. Make sure that you only blend on the area where you put concealer.
5. Set Your Makeup with Loose Powder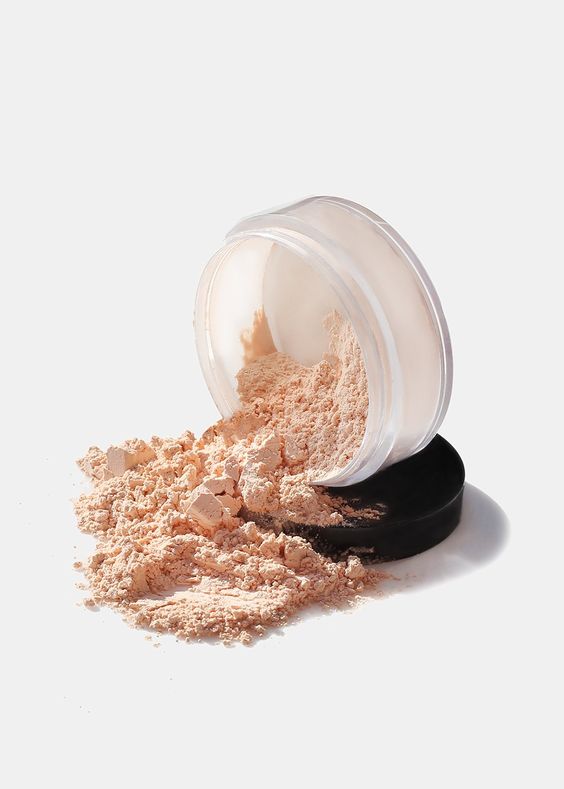 To make sure your makeup not going anywhere or cakey, you have to set it using loose powder. Because we want bold makeup, you can choose a loose powder that has coverage or if you don't have it, you can try to layer using a two-way cake powder or powder foundation.
All you have to do is take a lot of loose powder with a sponge, then put it on the area that easy to get oily and crack. Wait for a few minutes to make sure the powder can set well your makeup. This technique is usually called baking and has been popular in trend makeup.
6. Using Light Contour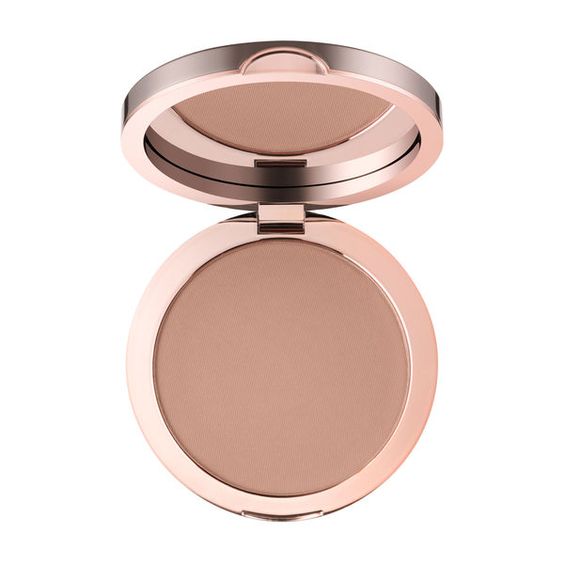 Because the eye makeup is gonna be bold and smokey. That's why the contour has to balance with a light contour because if your contour is bold, it will make your makeup look too much and tacky. So you can just use powder contour and apply it on the area that you need like under the cheekbone, jawline, hairline, and also your nose.
This step can help you to show your face dimension and make you look not pale. Furthermore, a contour also can make you to having a V shape face like the international standard beauty. So you don't have to do surgery on your face, because only using a contour can get the face shape that you want.
7. Nude to Brown Color Blush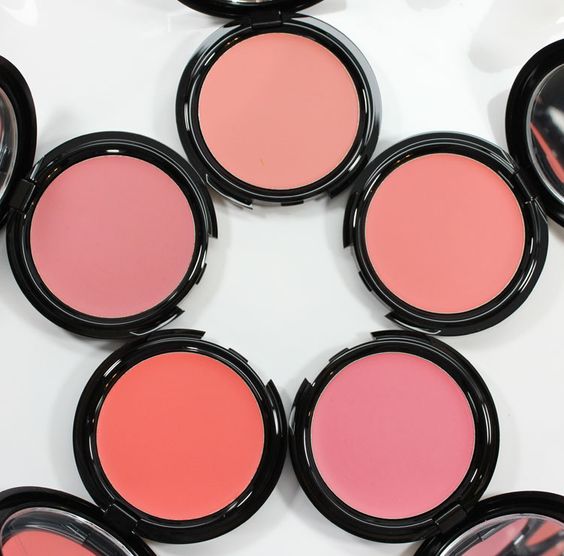 The next step is blush. For the blush, you can choose a neutral color to give natural blush. Because if you use pink or peach blush it doesn't make sense with your eyeshadow color and will make your face look like a clown. So the nude color blush is the right choice for this makeup.
To apply the blush, you can use a blush brush then take a little bit of blush, you can apply it on your cheekbone and bring it up. This technique will help you to have a harsh face look so can give you a sexy vibe.
8. On Fleek Brows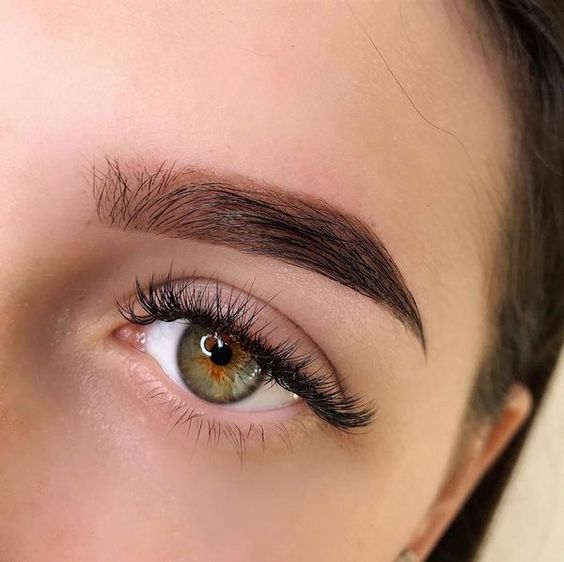 Makeup is not complete without doing your eyebrows, isn't right? Because your eyebrow will decide what your makeup looks like. So if you want to get bold and smokey makeup, you can choose on-fleek brows. But how to get on fleek brows?
To make your eyebrow, you can draw it by following your natural eyebrow shape using a pomade brow to get the on fleek look. Don't forget to match the color of eyebrow pomade with your hair. This step will make your eyebrow look natural even if you choose on-fleek brows.
9. Smokey Eyes Look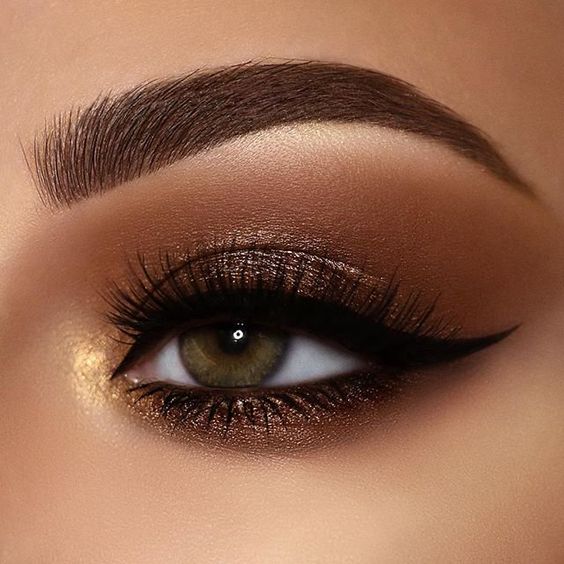 Because the theme of this makeup is bold and smokey makeup, of course, the eyeshadow should look smokey as the purpose. Who still thinks getting smokey eyes is very hard? No! it's totally easy if you know the right method. So how to get easy smokey eyes? Here, let me tell you.
The key to smokey eyes is using dark neutral colors like brown. So the first step is to use light brown all over your eyelid, then add dark brown color for the outer corner. After the dark brown color blends well, you can apply a little bit of black shadow on the outer corner and your lower line. Eyeshadow is not complete if you don't use shimmer, so you can add brown shimmer color on the inner corner. And voila, you're smokey eyes are done!
10. Draw a Cat Eyeliner
Do you agree that smokey eyes look empty without cat eyeliner? Because this combo is very successful for this smokey makeup. Using a cat eyeliner can help you to make your eyes look sharp and long, so it can give sexy and brave vibes. You can make an eyeliner using liquid eyeliner to make it easy to draw the liner. But if you're a beginner, here is a tip for you to draw eyeliner.
To make easy eyeliner for a beginner, you can draw the eyeliner using pencil eyeliner but if you don't have it, you can change it using black or brown shadow. Draw the cat eyeliner that you want after you feel it's enough, you can continue to draw with liquid eyeliner.
11. Curl Your Lashes Before Using Mascara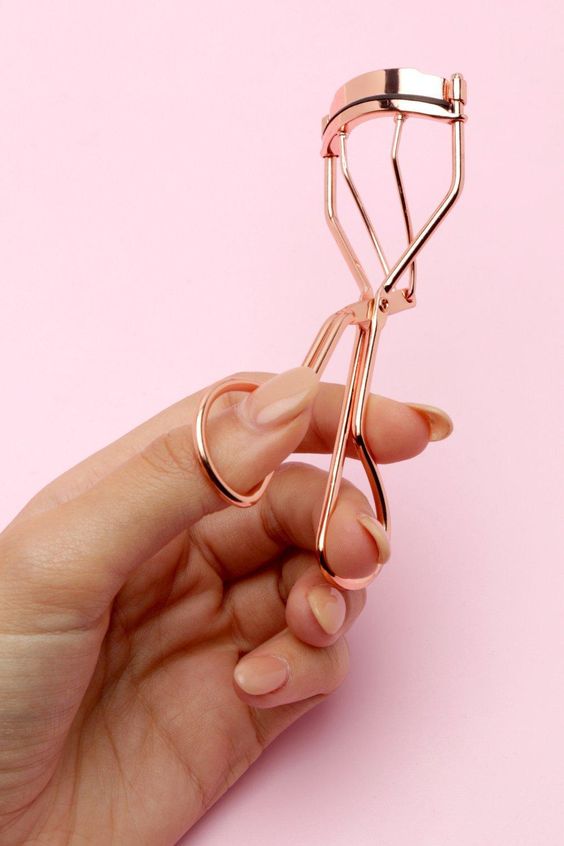 Before using mascara, you can start it with curl your lashes first. This step will help you to get the curl lashes you dream about. Especially for you who have straight lashes, using an eyelash curler will be magic on your eyes. Besides that, your eyes will be more open if you curl them.
12. Mascara and Fake Eyelashes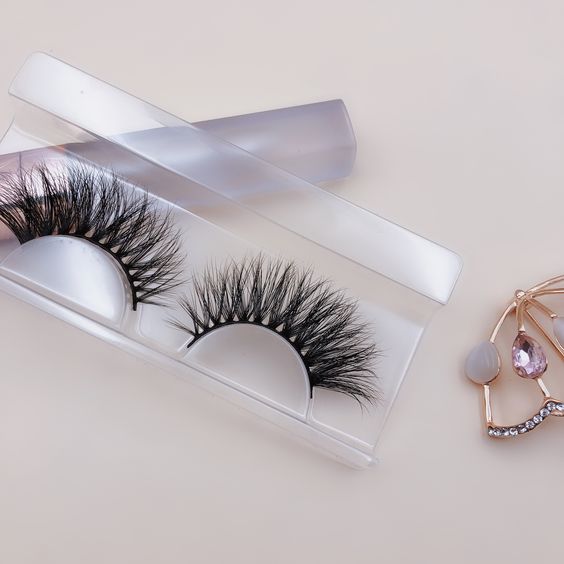 After you curl your lashes, continue using mascara. You don't have to hesitate to choose the mascara, because we want to layer it with fake eyelashes. So just have to make sure that your lashes look having similar color with the fake eyelash. Then you can use your favorite lashes. Fake eyelashes will be the key to your eye makeup because it will help your eye makeup look bold and sharp.
13. Get the Glow with Highlighter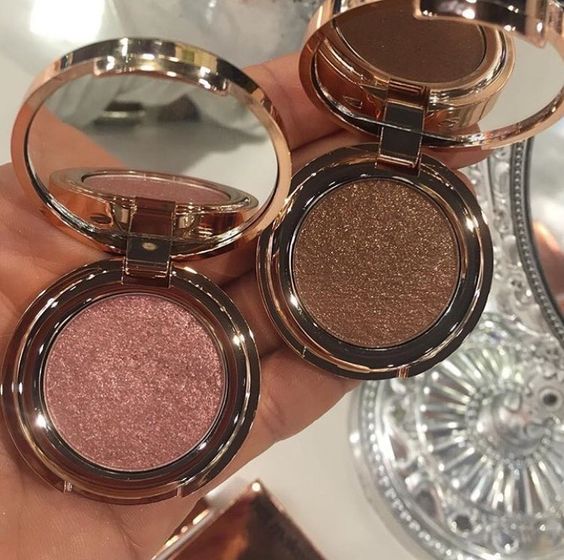 Who has dreamed of having glowing skin? If makeup can make your face glowing, so the makeup will do. Because there is no impossible with makeup. To get fake glowing skin, you can use a highlighter on the highest point of your face like your cheekbone, brow bone, nose, and chin.
14. Nude Lipstick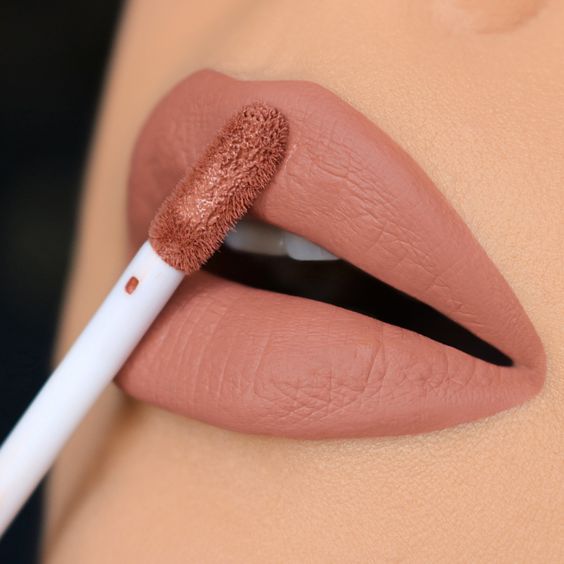 Are you still thinking about using red lipstick? No! don't ever use that color for this makeup, because red color can't balance your smokey eyes so it will make you look tacky. You can change it with nude lipstick color, besides it will match your smokey eyes, nude color can also make you look younger. Furthermore, you can add lipgloss to make your lips look healthy.
15. Last Thing is to Finish Your Makeup with Setting Spray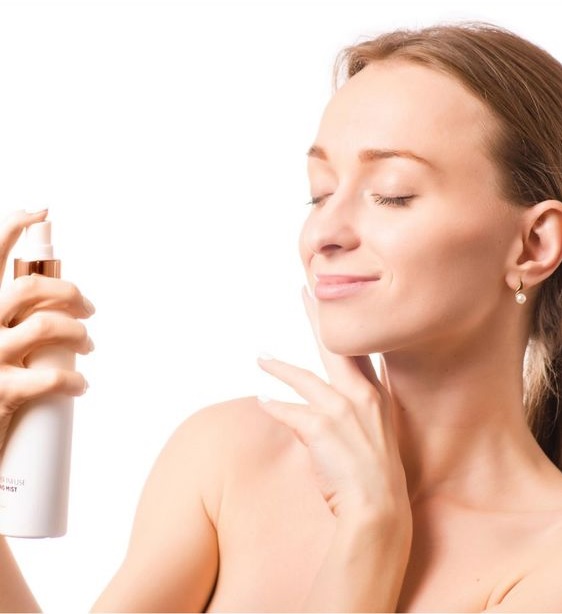 The last thing to finish your makeup is using a setting spray! Who still misses out on this step? So you can make this step into your important step of makeup because it can make your makeup more long-lasting and help to prevent the cakey even if you have already used your makeup for a few hours. You can choose a setting spray based on your skin type.
Your makeup is done! easy enough right? Even we have already given you some easy tips to get this makeup. Remember, the key to flawless and gorgeous makeup is confidence when you apply it. Because if you still feel doubt when you apply makeup, it will give a bad result. And when you're makeup is applied, you have to confident use the makeup.
So I think that's it about this bold and smokey makeup tutorial that we can share with you. You can use this makeup on your special occasion or party. I hope you can follow and clearly understand these easy ways to get a bold and smokey makeup look.