Teenagers are popular with finding an identity and being a teenager is a time for you to explore yourself. That's why you should use this time to find your favorite outfit style and learn how to do makeup. Because you're still young and innocent, you should choose an outfit that matches your age and also wear natural makeup to make your face look not old.
For daily makeup, you can choose a no-makeup makeup look. Why you should choose this makeup? Because no-makeup makeup look will make you look fresher but not make your face look old. This makeup really suits for you who want to use it for daily or even go to school.
Because this makeup is very natural, I'm sure this makeup will make you look young and not look too much if you wear it for school. So, you're not got a warning from your teacher. Therefore, this makeup feels light for your skin and will not make your skin break out even you wear for daily.
But sometimes wearing natural makeup is harder than bold makeup. If you're asking why, because making your makeup look natural and unseen is hard. That's why in this time we will tell you how to get a no-makeup makeup look. Let's go to the tutorial!
Tutorial to Get No-Makeup Makeup Look
1. Using Skincare is a Must!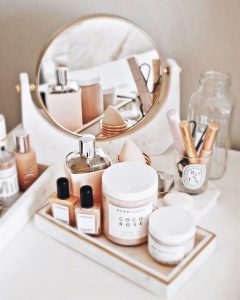 Even you're still a teenager, you have to start to use skincare because skincare is very important. You should choose skincare based on your skin type and you have to consider the ingredients to make sure it will not make your skin break out.
Before you use makeup you have to wear skincare which can hydrate your skin, so your skin will be protected by makeup. And don't forget to use sunscreen to protect your skin from UV light. Furthermore, after wearing skincare, you have to wait until it absorbs for around 10-15 minutes. Then your skin is ready for makeup!
2. Tone Up Cream to Make Your Skin Look Brighter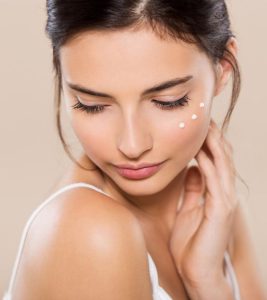 Sometimes teenager has dull skin because they have so many activities. Therefore, to make your skin look brighter, you can use tone-up cream. But if you don't like using tone up cream because it makes a white cast on your face, you can skip this part.
3. Use a Primer to Have a Flawless Makeup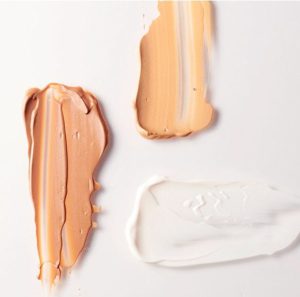 Primer is made for making your makeup look flawless so you can't skip this part. Besides that, primer can protect your skin from the makeup you're gonna wear. That's why you should choose primer based on your skin problem. How to choose a primer?
First, you have to know your skin type and skin problem. If you have oily skin you can choose a primer that can make your face look matte and hold the oil on your face. But if you have dry skin, you can choose a primer that can hydrate your skin to prevent your makeup look patchy. And if you have big pores, you can choose a primer that can make your pores look blurred.
4. CC Cream or BB Cream to Even Your Skin Tone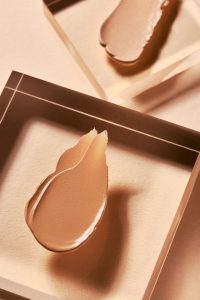 Being a teenager is the time that you can explore yourself. That's why a teenager has more outdoor activities than indoor activities. Because of the outdoor activities, it will make your skin tone look uneven and make you feel not confident. And to even your skin tone, you can wear a CC cream or BB cream. What's the difference between CC cream and BB cream?
CC cream is a color correcting cream that has a lighter coverage than BB cream. Because CC cream more focuses on even the skin tone like redness or dark spots. Meanwhile, BB cream is a blemish balm or beauty balm. BB cream is made from the foundation and mixed with a moisturizer that's why BB cream not just to even your skin tone but can cover your blemishes.
So you can choose based on what your skin needs. But we recommend you choose a CC cream because it feels light on the skin. But if you need more coverage, it's ok to choose a BB cream for your daily.
5. You Can Skip CC Cream or BB Cream and Use Concealer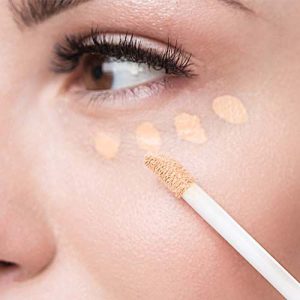 If you feel wearing CC cream or BB cream looks too much, you can skip both of them. You can use concealer to cover the imperfection on your face. It will make your makeup look more natural because you just wear the concealer on the part of the face that needs to cover. You should choose the shade of concealer that matches your skin tone to look natural.
6. A Little Bit of Cream Blush to Make Your Face Look Fresh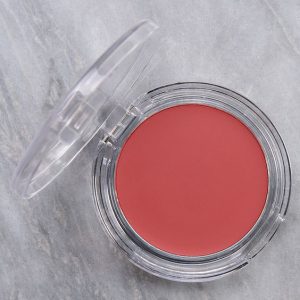 Because we want natural makeup, to give the fresh look, you can wear a little bit of cream blush on your apple cheeks. But if you don't have a cream blush, you can change it using lipstick. For blush, you can wear a peach or pink color to make you look fresh and cute.
7. Powder to Set Your Makeup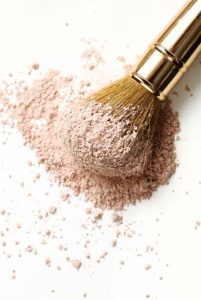 To make your makeup not melt and stay in place, you should wear powder. Because if you don't use a powder, your makeup will be melt and cakey if you sweat. You can wear translucent powder to give a natural effect.
8. Clear Brow Mascara to Make Natural Brows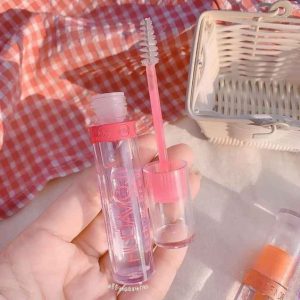 For no-makeup makeup looks, you should make your brows as natural as possible. And how to get the natural brows? You just have to set your brows using clear brow mascara and fill the blank space using an eyebrow pencil with a small tip.
9. Light Brown Color Eyeshadow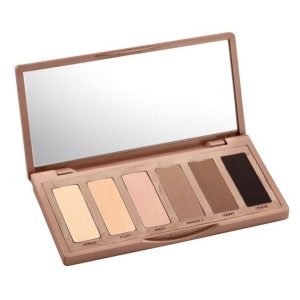 For the eye makeup, you just have to use one color of eyeshadow. And you can choose a light brown color just to give a dimension to your eyes. Apply the eyeshadow all over your eyelid, and your eye make is done!
10. Skip Eyeliner and Use Mascara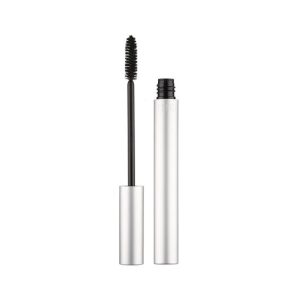 Because we want very natural makeup until it looks like your natural beauty, you have to skip using eyeliner! You just need to use mascara which can make your lashes look curl, long, and thick. But, before using mascara, you have to curl your lashes. And we have a tip for you!
Before you curl your lashes using an eyelash curler, you have to heat your eyelash curler using a hairdryer. And leave it around 15 seconds, then you can curl your lashes. This tip will make your lashes stay curled for a long time. Furthermore, after curling the lashes, you can start to use mascara on your upper lash and lower lash.
11. Add Some Freckles Can Give a Cute Look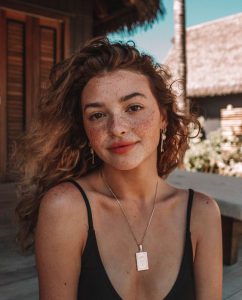 This is optional, you can add some freckles to give the cute look. Besides that, freckles can make your makeup look more natural. Because it will look like your natural skin. To make freckles, you just have to wear brows pencil in shade brown and tap it on the part you want to have freckles.
12. Cream Highlighter to Make a Natural Glow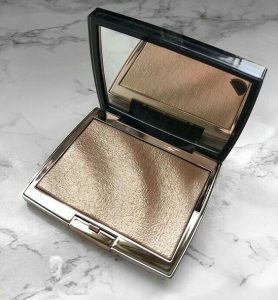 Who said wearing a highlighter is not important? Because using a highlighter can make your skin look glow and healthy even you wear makeup! for this makeup you can choose cream highlighter to get a natural finish. You can apply a cream highlighter to your cheeks bone and nose.
13. Don't Forget About Lipstick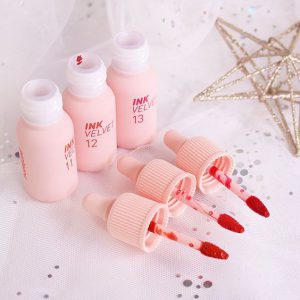 I'm sure this part is the part that has never been forgotten. Because this part is every girl's favorite. Using lipstick can make your face look fresh and pretty. In this makeup, I recommend you to wear a lip tint in shade orange or pink because the finish of lip tint is very natural.
If you feel using lip tint makes your lips dry, you can change it by using color lip balm. Or you can use both of them if you want. You can use color lip balm first, then use a lip tint.
14. The Last Step is Setting Spray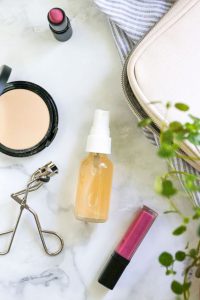 To set up all your makeup and make it long lasting, you can use setting spray! Choose setting spray based on your skin type because if you wrong choosing the setting spray it can make your makeup cakey and patchy.
15. Feel Fresh with Face Mist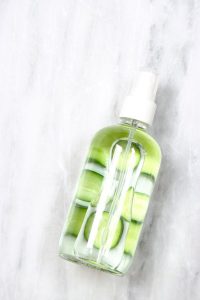 If you have done use makeup for a few hours, it will feel not comfortable. You can spray your face using face mist to make your makeup set back, besides that, it will make you feel fresher. And your makeup will stay flawless!
That's all about the tutorial to get a no-makeup makeup look for a teenager or go to school. But this makeup is not only for a teenager, this makeup can also use for adults who want natural makeup. because this makeup is just to make your face look better and look fresh. I hope you can easy to follow this no-makeup makeup look tutorial!