Olidfashion.com – Having quality sleep at night has become a priority for improving your health. Besides your lifestyle, your sleep comfort also depends on the places and also the clothes used. Especially for sleepwear, you should be used comfortable pajamas to get great sleep. For this, I will help you to find out the most comfortable men's sleepwear and also make you fashionable from bedtime until you wake up in the morning.
Why You Need To Choose Comfortable Sleepwear During Your Bedtime
Sleeping with a boxer or just pants nothing wrong with it as long as the temperature is warm. Pajamas not only sleepwear that's you use when you go to bed. This attire would help to keep your body temperature regulated because it going to fluctuate more at night. Wearing comfortable pajamas would help to improve your sleep quality.
This is why you need to find what is the best men's sleepwear. What you should keep in mind before choosing pajamas is adapting to the temperature. If it's going to higher, better you choose pajamas with light fabric like cotton, silk, and satin. Those fabrics actually could bring comfy and breathable nightwear during summer. Furthermore, if your night temperature is going to drop, better you choose weight fabrics such as flannel, jersey, or fleece.
Besides that choosing pajamas in a smart way would help you get not only comfortable sleepwear but also a fashionable style all night until breakfast time. You can wear pajamas confidently at the table with your family.
Types of Comfortable Men's Pajamas for Best Sleepwear
In women's pajamas style maybe has many various items from g-string style, dresses, until men's sleepwear. They can wear anything that makes them comfortable. Different from men who wear nothing other than tees, shorts boxers, long pants, or one set of pajamas.
Most of the men generally use pajamas for reasons of warmth, hygiene, comfort, and courtesy at home. This is because they spend more time outside to work and get activity. So, they need a comfortable and casual outfit style to wear during the night. Here are some types of comfortable sleepwear for men to wear that you should know:
Traditional and Classic Pajamas
Modern Pajamas
Athleisure Ensembles
Luxury Pajamas
Dressing Gown Pajamas
For a clear description, you can stay in here and find out some examples of comfortable pajamas for men's sleepwear below.
Loungewear Set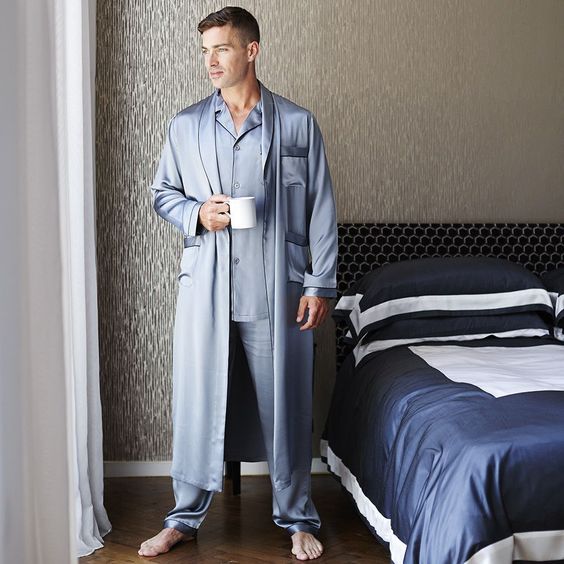 The loungewear set is the comfortable men's pajamas that are designed with lightweight and loose. They come with silk or satin fabric to make you feel at ease in your sleep. For loungewear set usually includes a button-up shirt, long pants, and a long kimono.
Sleeveless Tops for Summer Sleepwear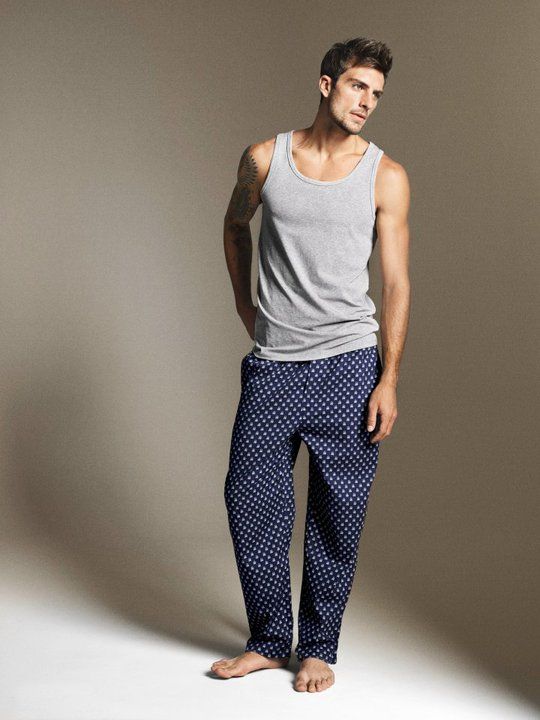 Need something comfortable for rest during summer, you can choose a tank top and cotton pajama pants for this. This would make you feel cool even in the warm temperature. You also can make it a casual summer outfit style at night.
Classic Flannel Pajamas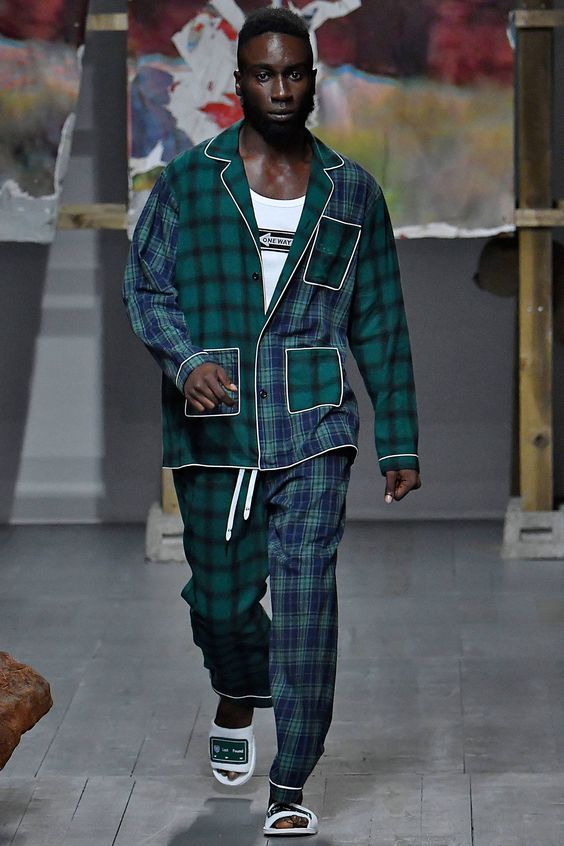 For classic winter pajamas, you can pick a flannel set. Choosing flannel would make you keep warm and comfortable during cold nights. Having dark green color basic could turn it for the Christmas outfit style in the home.
Traditional Cotton Pajamas Set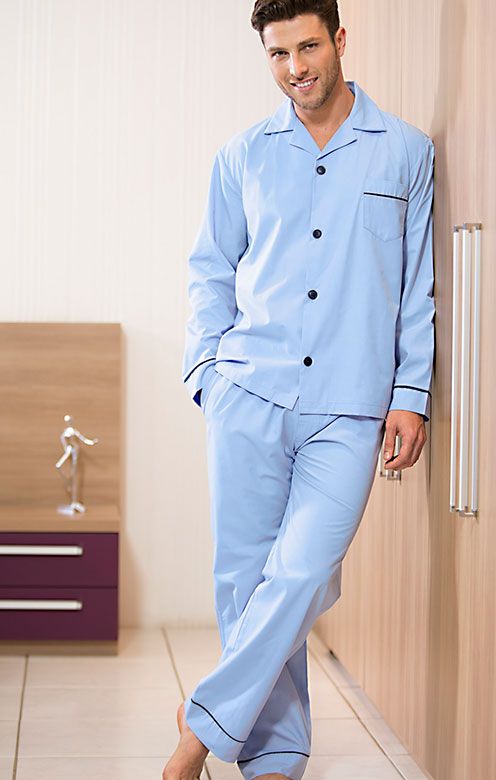 Keep it youthful with the traditional light blue cotton pajama set. This pajamas style has a slim-fit design and wouldn't make you look like have an oversized outfit. Besides, it's also made from lightweight cotton that would present comfortable pajamas for men.
Dressing Gown for Sleepwear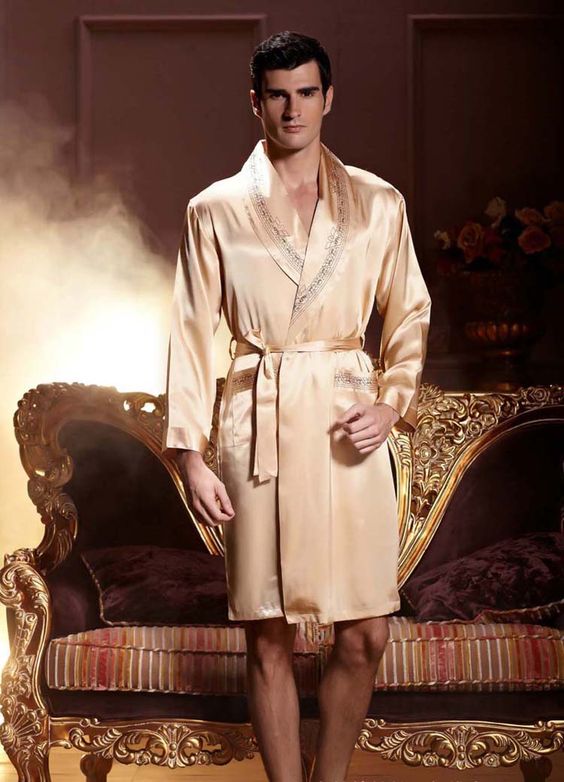 In fact, a dressing gown is not too necessary for sleepwear. However, this piece would help you feel comfortable at night before you go to sleep. It would make you look fashionable and warm after you take a bath. Dressing gowns have many types and designs. For the winter, you better wear a dressing gown that's fluffy. On the contrary, for summer you could choose a silk or satin dressing gown then put it over your pajamas.
Kurta Pajamas for Indian Style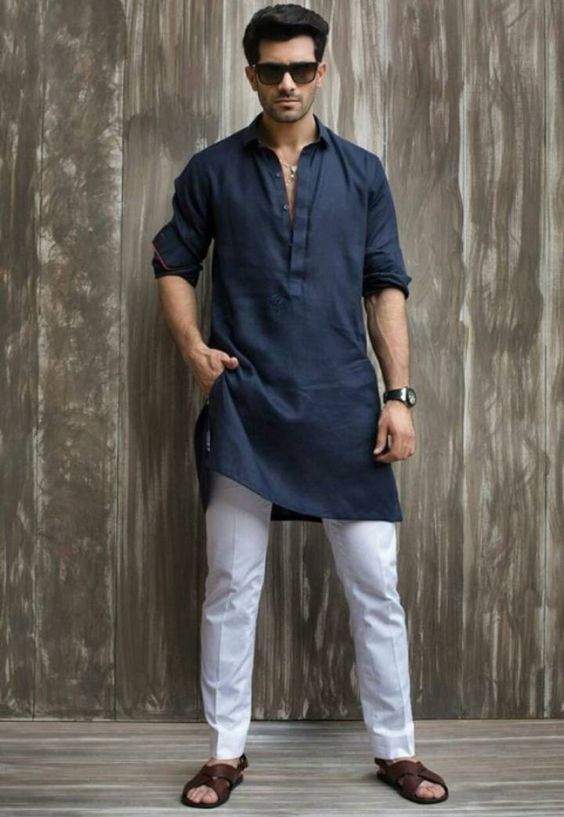 Kurta is traditional pajamas that most wear in India. This set involves a long-sleeve button-up tunic and cotton pants. Besides becoming comfortable men's sleepwear, kurta is also used for daily outfits at home.
Short Pajamas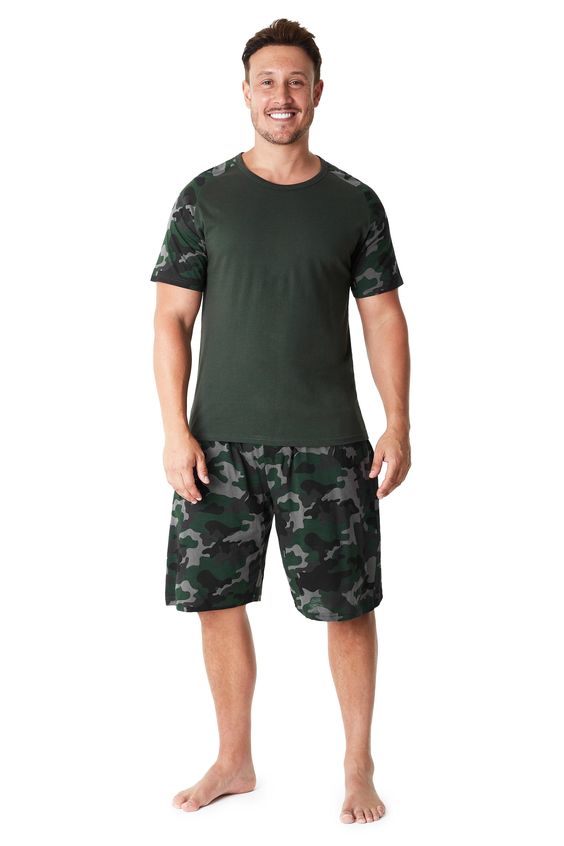 When you looking for the most comfortable pajamas for men, I suggest you wear jersey shorts pajamas set. It's made from warm fabric but designed in shorts style, this actually makes a balance for summer sleepwear style.
Classy Sleepwear Style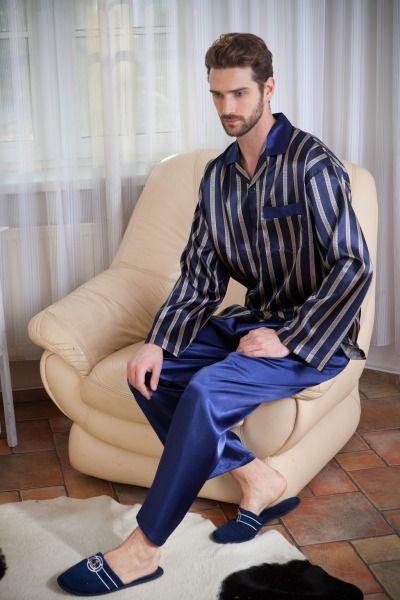 Get a classy look in your men's sleepwear by wearing silk pajamas. Set it in a classic striped pattern with a dark color scheme like navy blue. Silk pajamas would give a cool sensation on the skin but can't really absorbent like cotton. So it would be better to wear it in air-conditioned places. Silk is more delicate than other fabrics and gives an elegant style to your men's sleepwear.
Drawstring Pants for Men's Sleepwear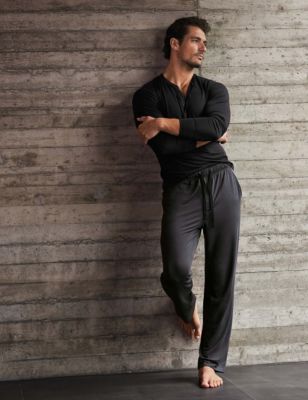 These drawstring pants and long sleeve tee is the best combo to drive a comfortable men's sleepwear style. The lightweight cotton and breathable fabric actually give you a good sleep at night.
Basic long Sleeve Tees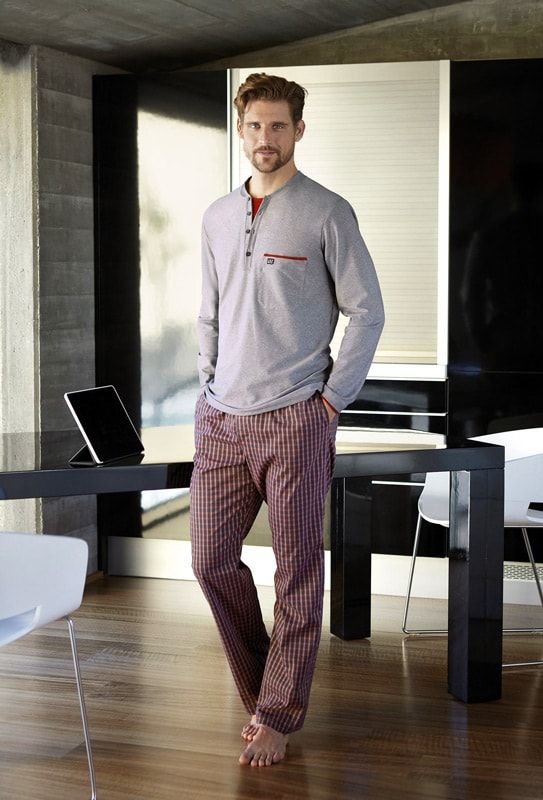 If you like modest design in your pajama-style, you can get a basic long sleeve tee and then match it with pajama pants. Choose one that's made from cotton or jersey. Pull out your comfortable pajamas with loose plaid pants as for bottoms.
Colorful Pajamas Style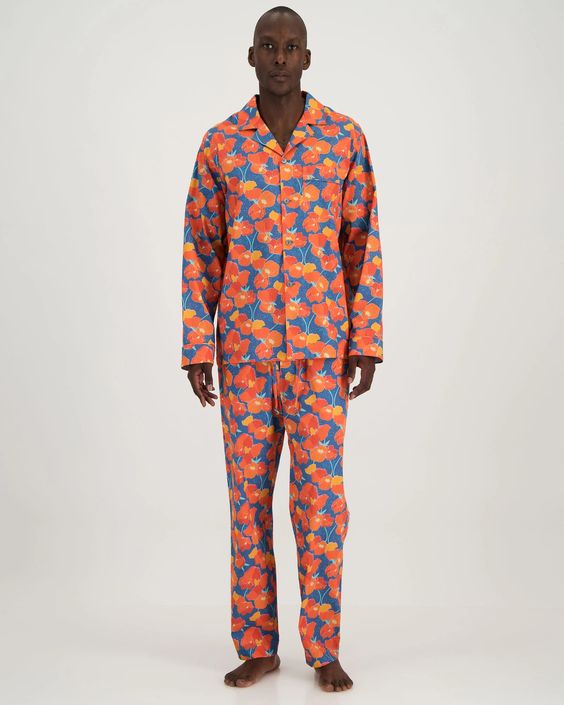 For those who have black skin, wearing colorful outfits is not weird.  However, if you are embarrassed to wear them in public, you can make it private by using floral orange pajamas. Choose cotton as the basic fabric and turn it into comfortable pajamas for men in summer.
Athleisure Set for Pajamas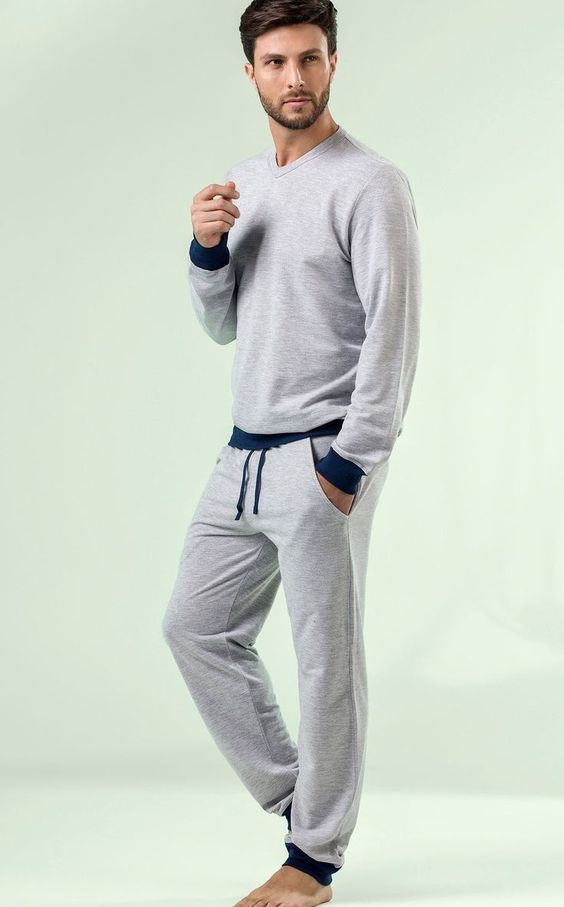 Athleisure ensembles are the most versatile outfit in your wardrobe. It could come as casual clothe and also loungewear for sleep. This kind of pajama is really flexible to use. You may get up in the morning and directly go jogging without necessarily changing your outfit.
Funniest Pajamas in Animal Printed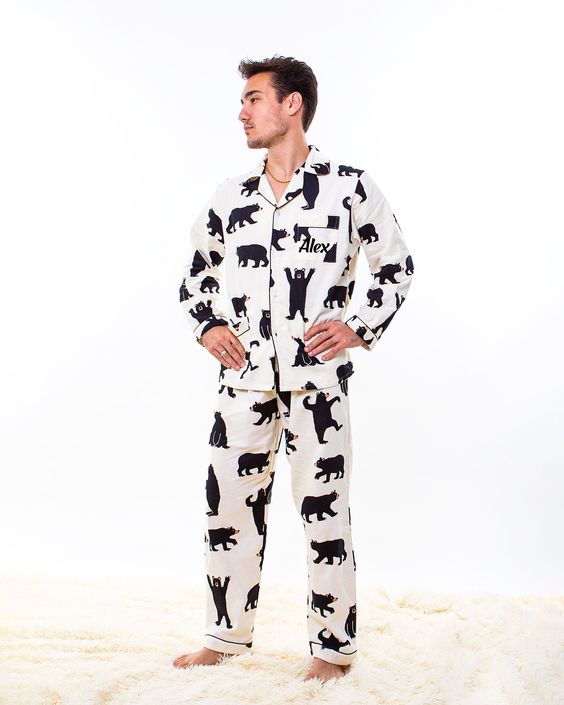 Get the funniest pajamas to sleep with animal printed on your men's sleepwear. This maybe looks childish but I think is good enough to wear as loungewear. You can also match it to your pajamas kids or partner and make it as family pajamas.
Classic Striped Pajamas Set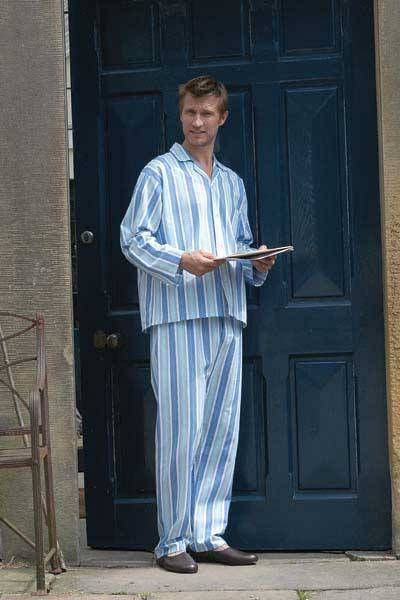 Classic striped pajamas are the favorite sleepwear for men to use. The blue stripe gradations would make these pajamas have nautical outfit style at night. These pajamas have one set of attire that usually includes a long-sleeve button-up shirt and loose pants. That's why these pajamas are comfortably worn at breakfast time.
The Warmest Flannel Nightshirt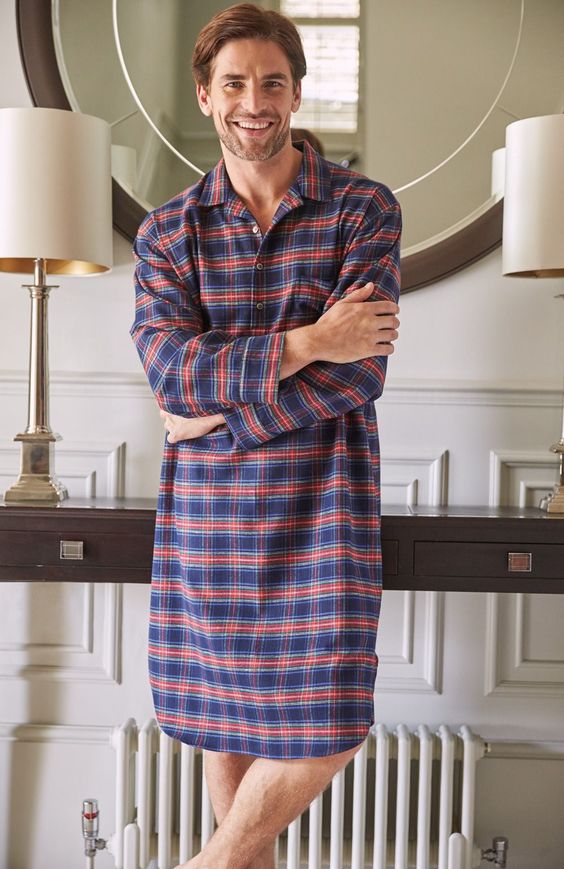 The warmest and most comfortable men's pajamas to wear at your bedtime is a flannel nightshirt. Wearing this style actually gives you a look like Victorian men.
Luxury Sleepwear Style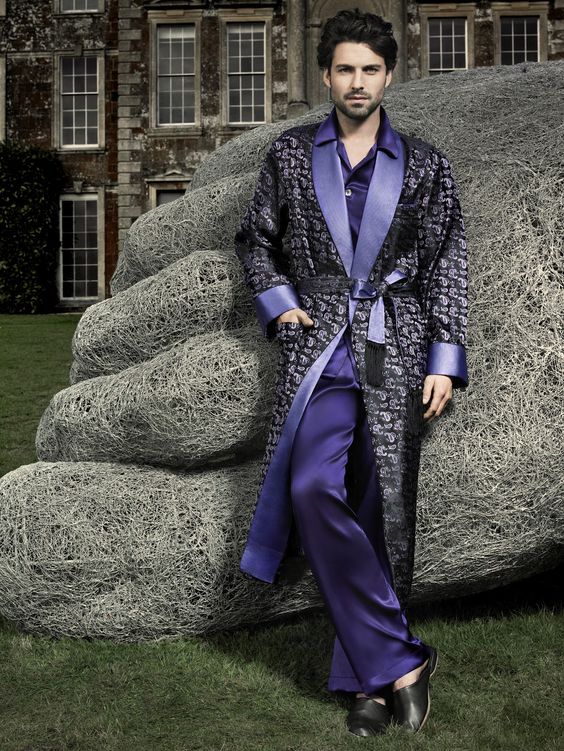 Silk pajamas are the best style to deliver luxurious sleepwear for men. To make it more classy and fancy, you can add some beautiful embellishment ideas like embroidery or pattern on your silk pajamas. Choose pajamas set that have a long sleeve plain shirt, loose pants, and get fancy embroidery kimono over it. Choose a darker basic color palette like purple to make it look more luxurious and elegant.
Best Men's Pajamas for Christmas Eve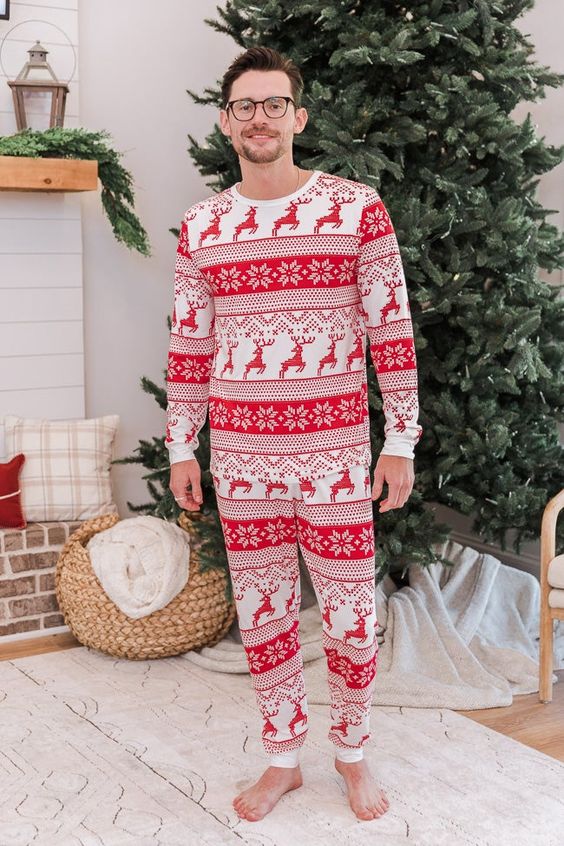 Having fashionable Christmas outfits with pajamas is not a bad one. If you like to arrange a warm and intimate Christmas party with your family, pajamas with red deer patterns are suitable for this occasion.
Traditional Chinese Pajamas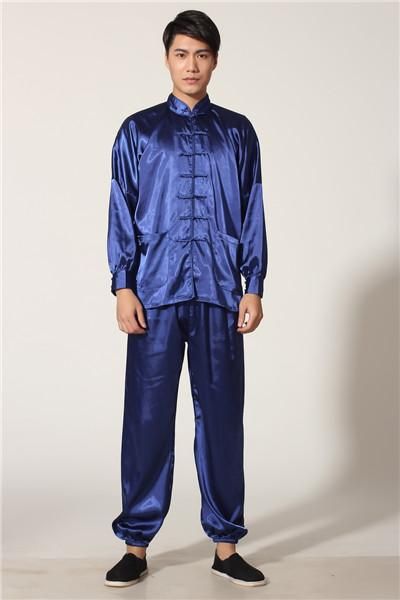 Chinese people also have traditional pajamas that are designed in oriental style. You will find silk or satin pajama set with a stand collar. Some of the pajamas usually have some embroidery embellish like in the buttons.
Onesie Pajamas for Winter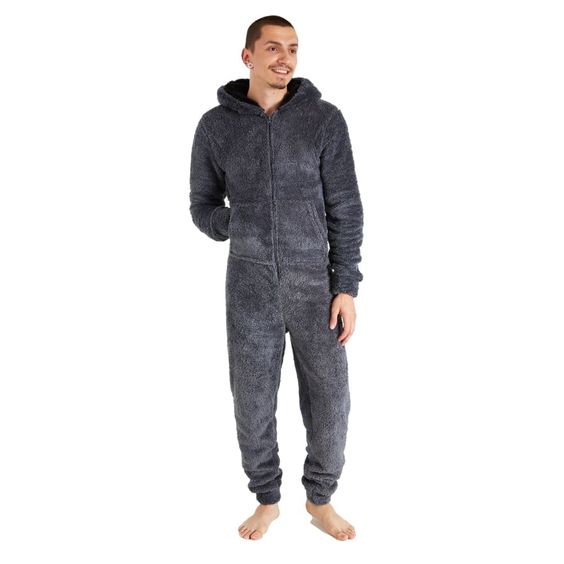 Picking onesie fleece pajamas are the most comfortable sleepwear during wintertime. This would help you to keep warm in the freezing weather and help you to still get the best sleep time at night. Onesie pajamas also come in various styles like animal design, cartoons, and others.
Linen Pajamas Set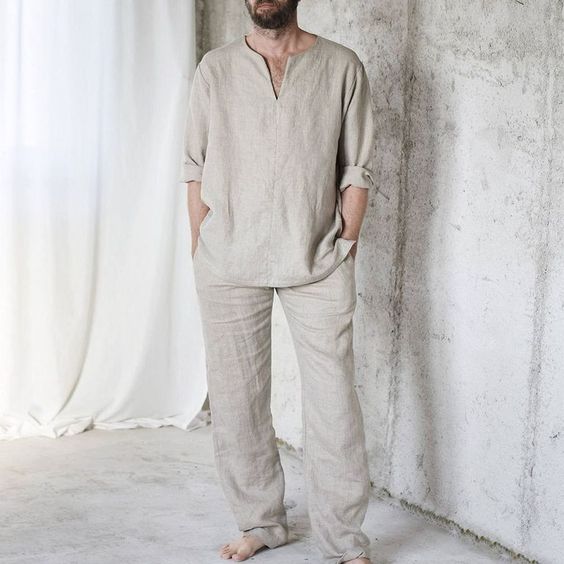 The most comfortable men's pajamas to wear during summer is linen pajamas. This is because it's made from very light fabric that's breathable. If you choose shabby colors in this item actually could present a men's bohemian style to your night outfit.
Conclusion
Because sleep at night and getting rest is important, and one of the factors that determine it is your outfit it would be better to choose comfortable pajamas for this. First, you should think about the quality fabric. Make sure you choose the right pajamas according to the temperature and weather. Get light and breathable sleepwear if the weather becomes warm. If the temperature going to drop, find out weight and warmth pajamas as your nightshirt style.
Another detail to think about choosing comfortable pajamas is the design. You can get one set, shorts, or long style on your men's sleepwear. Just make sure it's comfortable enough to wear during your bedtime. Aside from it, make your pajamas fashionable to wear at the table. That's wouldn't be weird to make it your breakfast outfit style.