Olidfashion.com – Get ready for Christmas and holidays with some great outfits to wear on a festive day. Not only for women, but men also need to get ready with the best men's outfit to look fashionable at Christmas. Planning a Christmas party with your friend or having Christmas lunch in the office, you have to know how to dress code nicely and stunningly. What you are wearing for celebrating a special day it's essential to draw your confidence.
Before you decide what you wearing, make some research about the theme of the party that you will attend. There would be specific outfits you should be wearing that would make you look more fashionable. For example, you need to wear casual outfits to your family party, formal suits at your business party, or semi-casual style to a dinner party. So, if you want to implement a dress code and know where to add your taste, you can find some outfits below to figure out your Christmas styles.
Casual Style With Sweater And Hoodie
Sweaters always play a big role if you want to make your fashion style look casual at the Christmas party. Impress the family and your friends with comfy outfits using sweaters that combine with a denim shirt and pants. Perfecting it with brown leather shoes and a simple accessory like a watch. This casual style would make your men's outfit more fashionable.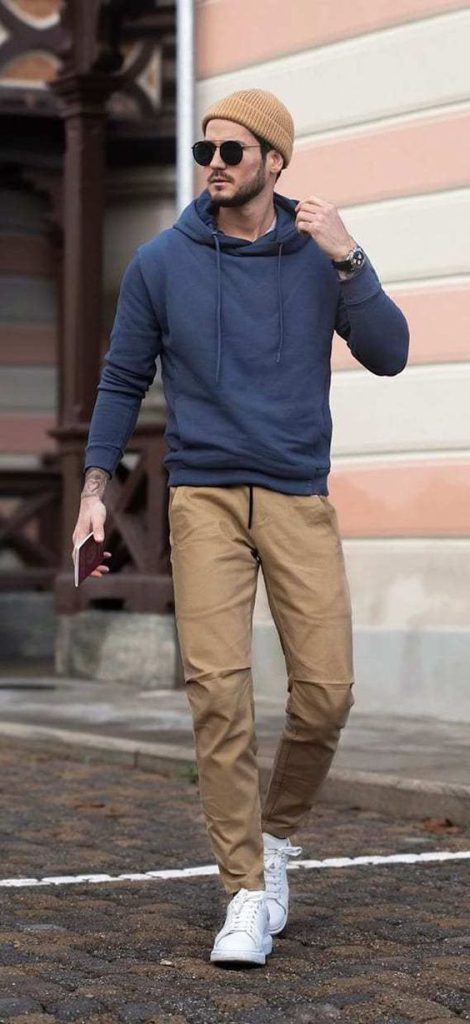 Besides sweaters, a hoodie could be another option for you that want to nail a casual look into your outfit. You can match your navy blue hoodie with chino and white shoes as your best outfit for Christmas. Then bring a more casual look by adding a beanie hat, watch, and sunglasses to complete your appearance.
Semi-Formal Style Use Winter Coat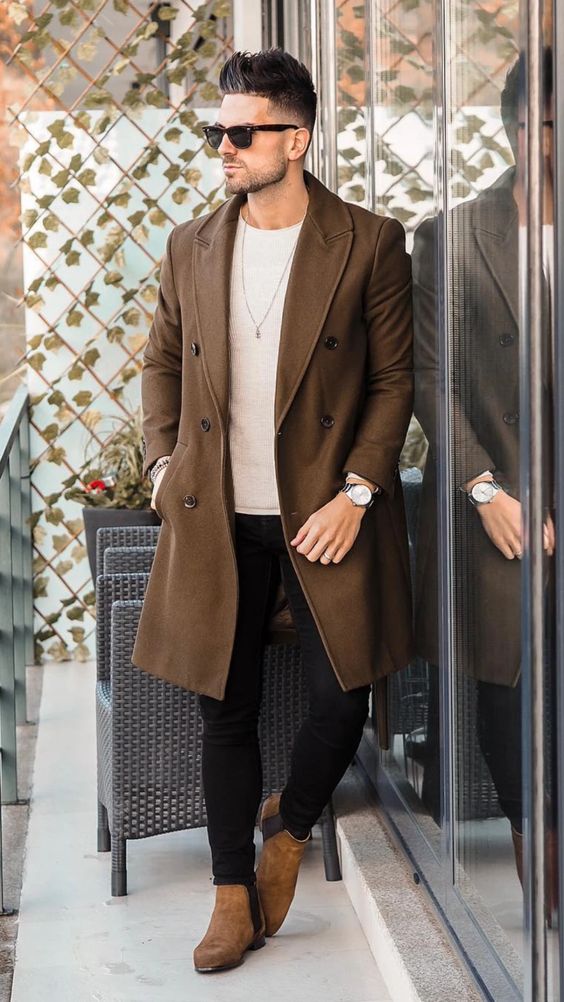 If you have to attend office Christmas lunch, you need to wear something that's not too formal or casual, and semi-formal style could be a choice. Mixing between business suits like blazers or men's coats with knitted polo and black pant would be suitable for your overall look as Christmas outfits. Don't forget to consider your footwear based on where the event will be held. As an option, you could use a leather ankle boot that can look great and fashionable with your outfit.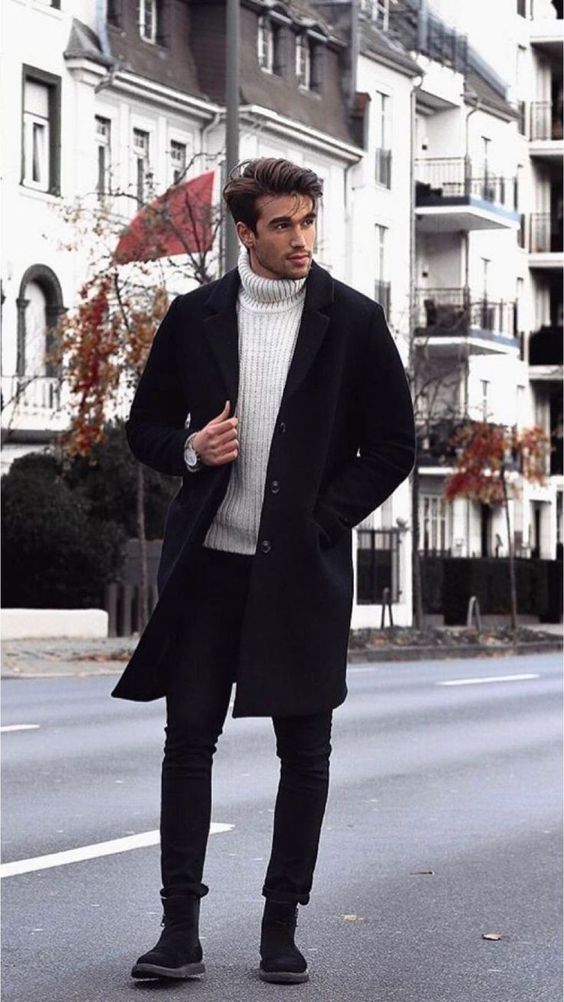 Bring your black stuff as a semi-formal style in monochrome Christmas outfits. You can dress comfortably using a well-tailored formal coat with a turtleneck sweater being an inner layer. Get it together with black pants and boots to point your cool side in your best men's outfit.
Formal Office Style With Suits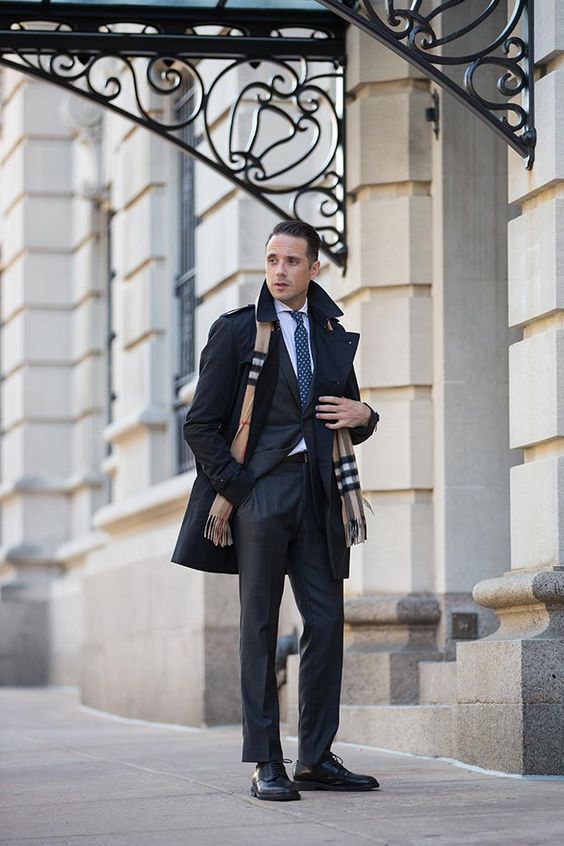 Suits and tuxedos are the best ideas if you want to attend a business party in your office as a formal dress code. You can mix and match it with other men's outfits to make a different appearance. Wearing your black suits with black trench coats and set it using a black derby shoe to transform you get elegant in a formal style. Adding a little detail like a scarf would make you more attractive.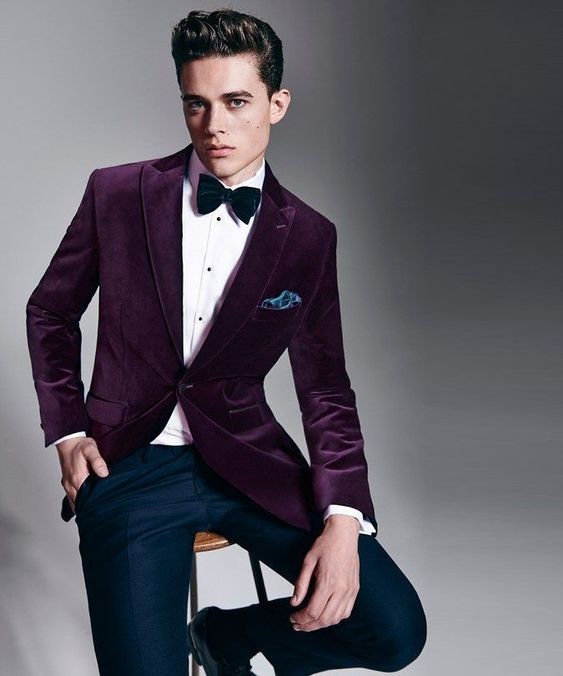 Looking different in your formal suit with adopting wine color in your blazer. Use a white collared shirt and then give it bowties, pairing it with dark green pants. This makes your Christmas outfits look more stunning on Christmas eve.
Classy style on Party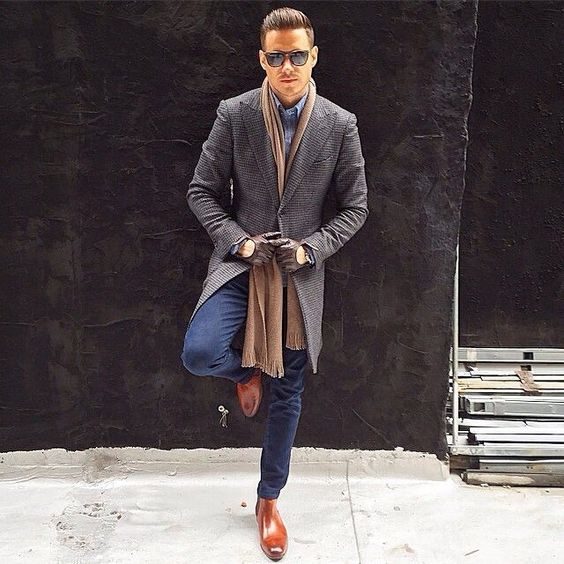 Attend your Christmas party in a classy style for men's outfits that would impress other people with your fashion. Combining a long coat, collared blue shirt as inner, and navy pants as your Christmas outfits would be a great choice as your outfit. Get ready for your fashionable Christmas outfit by giving accessories like a brown scarf and sunglasses and then making perfect your Christmas outfit with a brown leather boot.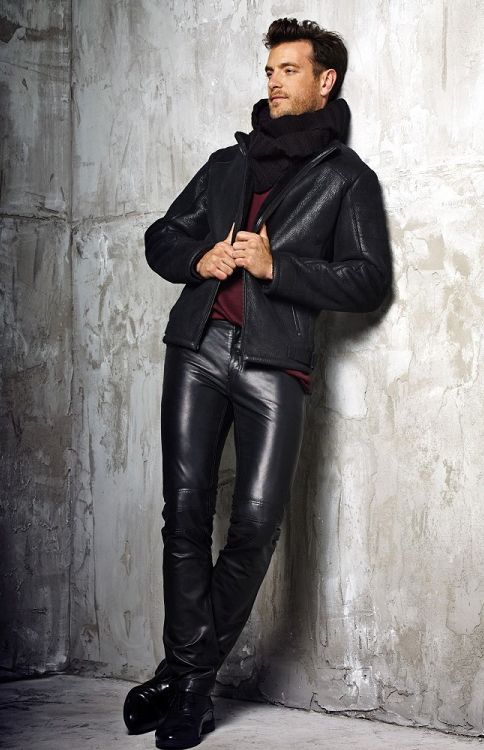 Leather is a good taste to make your Christmas style look classy and manly. Using leather as basic material on your jackets, pants, and shoes would be a great idea to make your Christmas outfit being fashionable. Add a casual part to your men's outfit with a knitting black shawl and red polo shirt.
Business Casual style for Christmas Lunch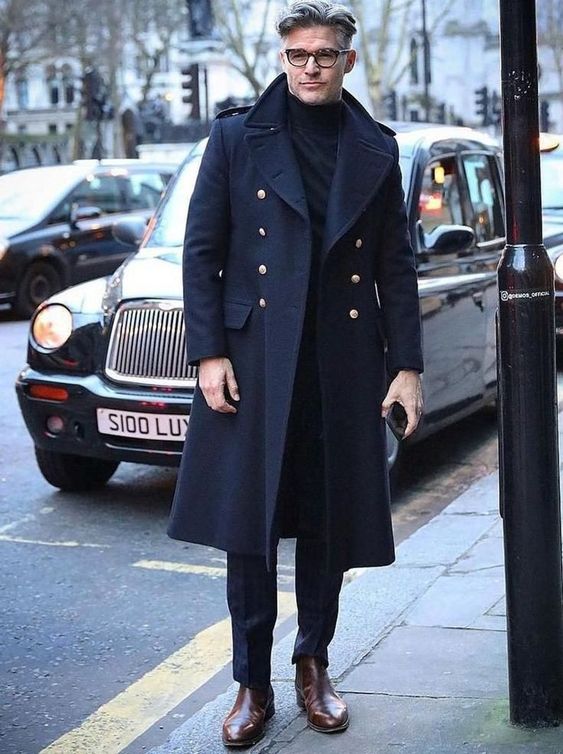 Another option for the best Christmas outfits to go to Christmas lunch with your business partners is using business casual style to your fashion style. Hook up your long black winter coat with a turtleneck shirt and make it a more fashionable Christmas outfit by finishing it with a brown leather ankle boot. This outwear would give an elegant look to your men's outfit ideas.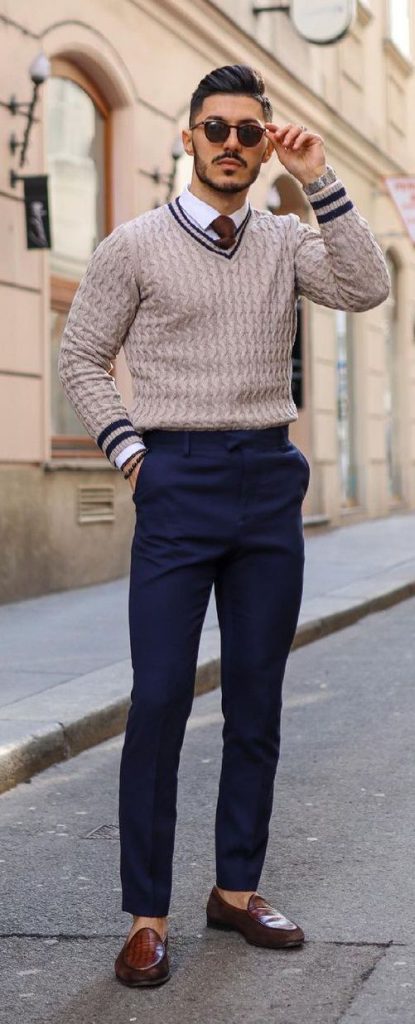 You don't have to wear coats or suits in your Christmas outfits for business events, getting your business casual style on your men's outfit using a sweater. You could use a collared shirt as an inner layer and pair it with navy pants. Perfecting your style becomes fashionable and presentable enough with slip-on shoes and a tie.
Pub Party Style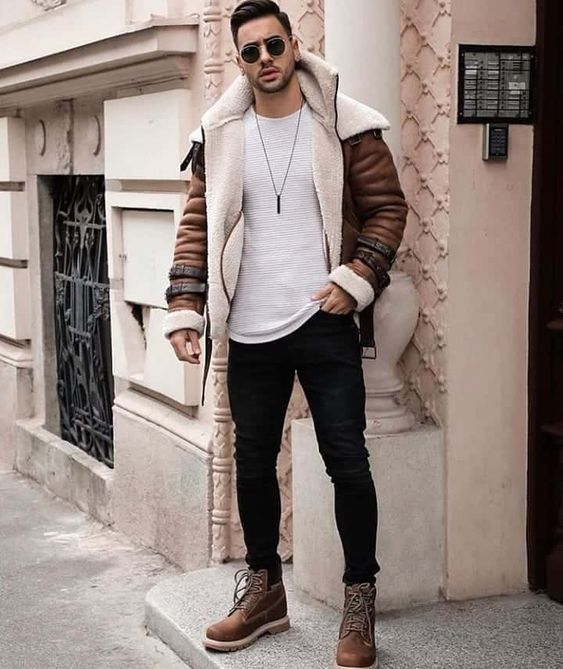 Have a Christmas party at a pub with your friends need to wear something that is cozy and fashionable. Give a masculine and manly style to your men's outfit using shearling jackets and combat boots. Wearing those outfits with black jeans and a polo sweater obviously accomplishes your Christmas outfit to a pub party.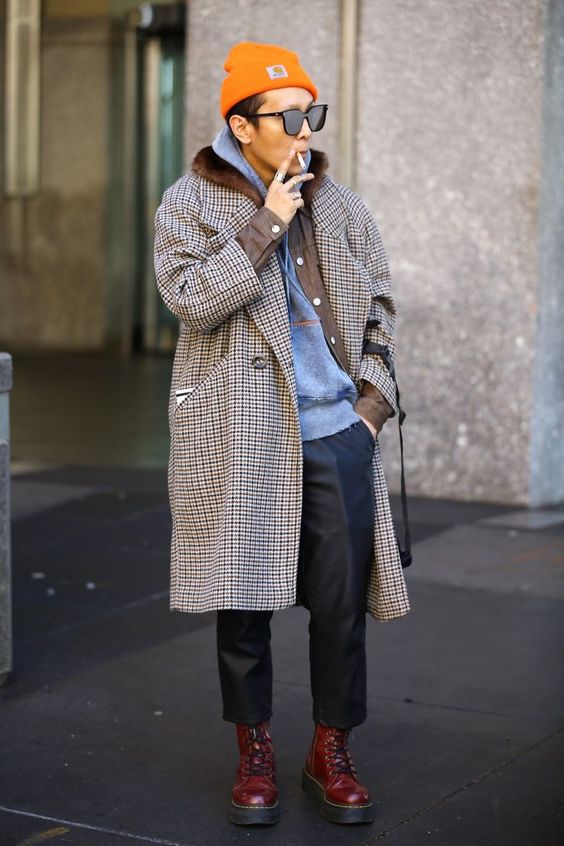 Get plaid coats and a hoodie that combines with leather boots on your men's outfit for Chrismas day would fulfill your fashion style. This would make you different by trying out with color matching. Mixing pastel colors and bright colors would give you a new style in your best men's outfit for a Christmas party in a pub.
Smart Look Style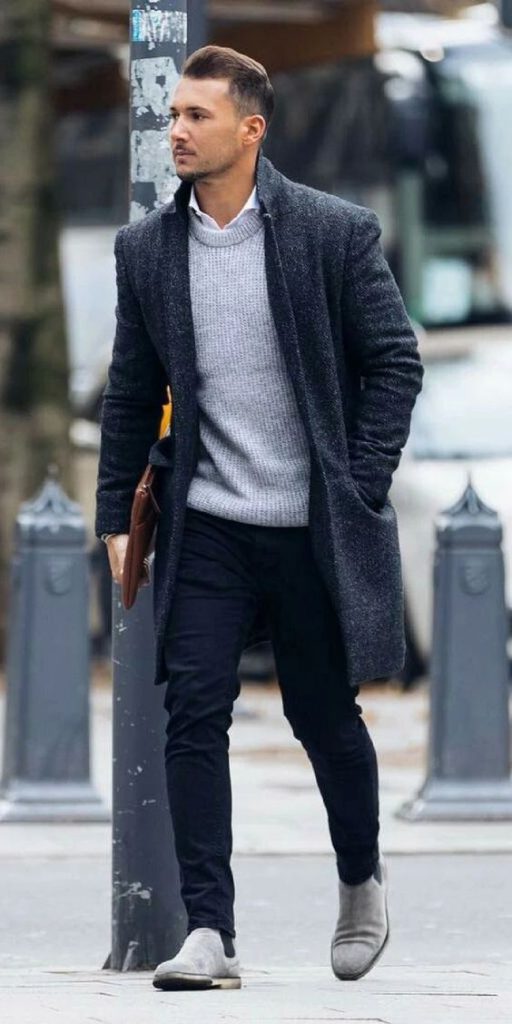 Have a smart glance on Christmas outfits for men using a long coat that's usually we are with a sweater. You can easily combine the grey coat with black jeans. Make some gradation color on your best men's Christmas outfits by using white, black, and gray colors to make you look smart without looking frumpy.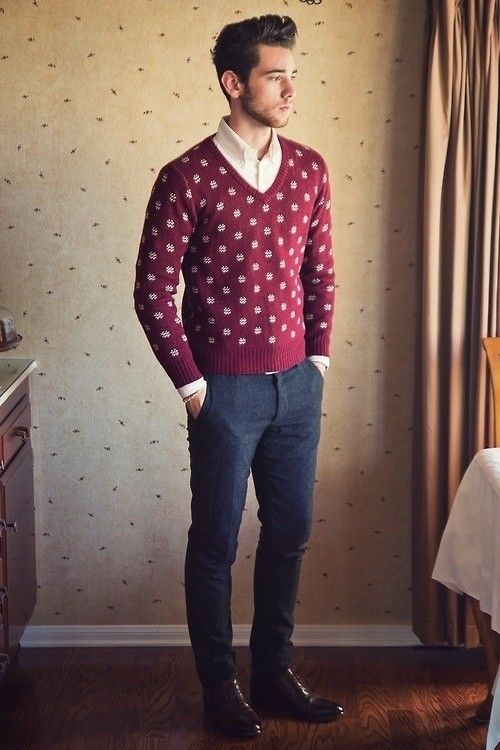 Give smart look to your Christmas style using a red sweater that mixes up with a collared shirt as an inner. Matching it on the black jeans and brown leather shoes. This would make a fashionable and smarty impression of your men's outfits at the casual event.
Black Tie Style for Christmas Eve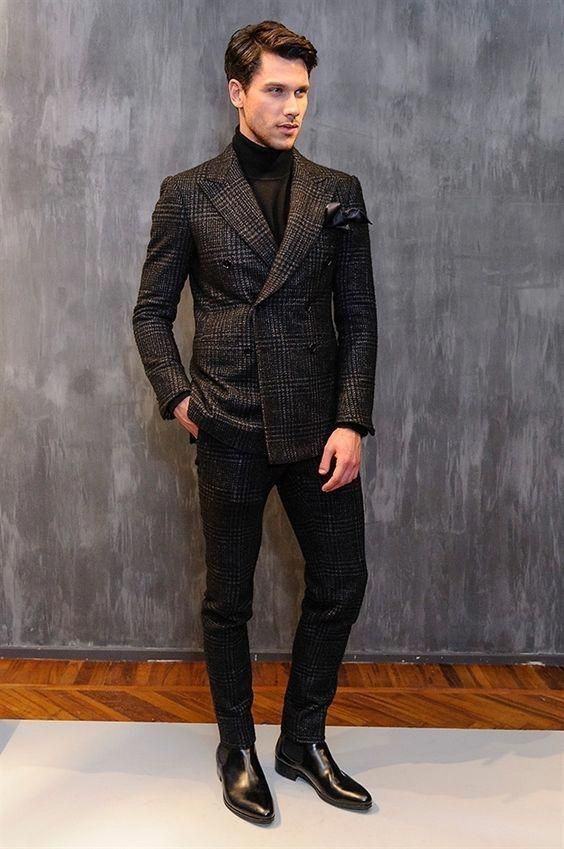 Plaid suits never fail to make you seem more elegant and fashionable Christmas outfits for men. This could be the best men's outfit that you wear as black-tie style on Christmas eve. Use it with a turtleneck blouse and choose black with some shades of color giving you a manly and sexy impression on your Christmas fashion style.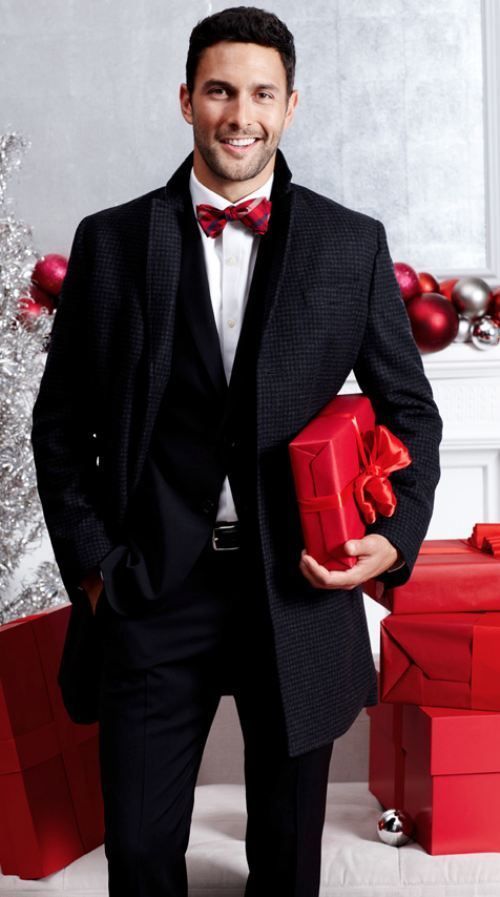 Getting your black tuxedo with a plaid coat would be fashionable for your christmas outfits. This would be good and sitting pretty to wear at the Black tie party on Christmas eve. You will look elegant and impressive in this outfit.
Dress code Style for Christmas Party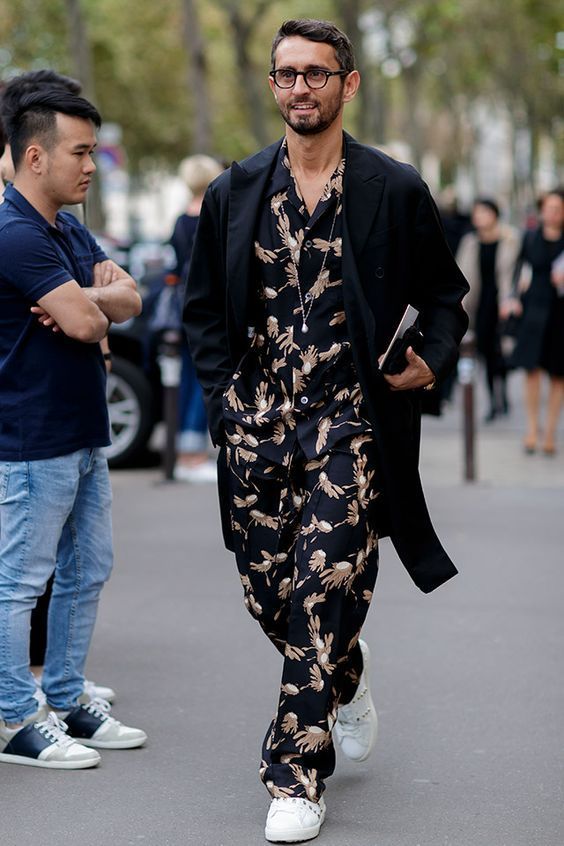 When you want to look unique and unusual at your Christmas party, have a dress code on your men's Christmas outfit. For example, you could wear pajamas together with trench coats. Add white shoes to smooth your Christmas outfits getting more fashionable and have a theme. This would be the best men's outfit that you wear at the dress code party that won't give you an odd style.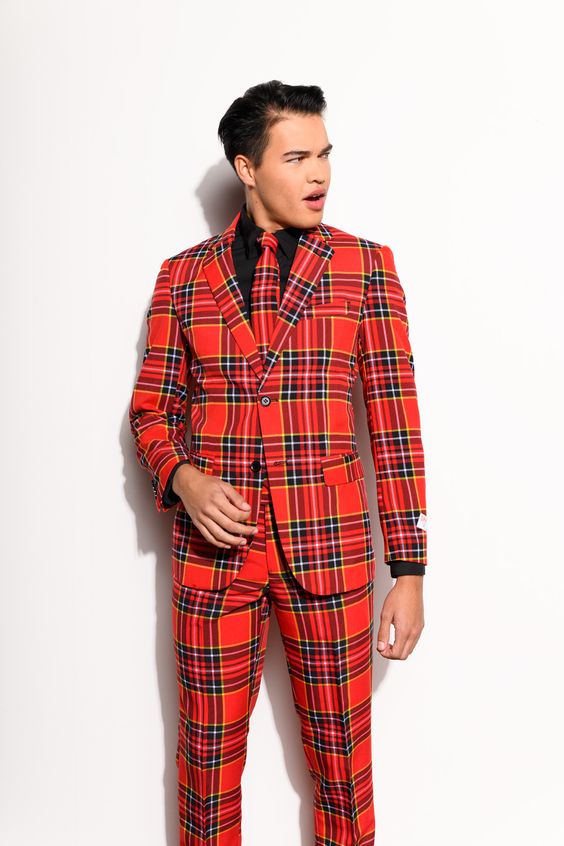 As you know that red identically with Christmas feel and you can get the hype on your Chrismas dress code. You can represent Christmas cheer on your outfit by getting a red plaid suit as a Christmas outfit. Mix it with a black collared shirt and a tie that have the same pattern as your suits. This outfit will bring you the Christmas theme nicely.
Trendy style using Denim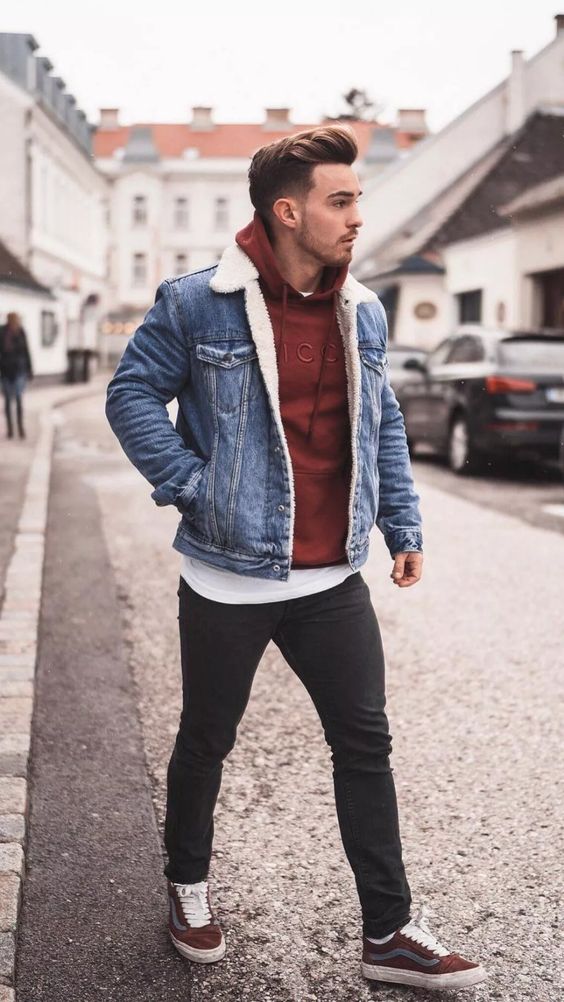 Jeans and denim are something that you should have on your wardrobe as your men's outfit. This kind of clothing is the most comfortable wear even for Christmas outfits. Make your denim become fashionable outfits by styling it in the right way. You can try wearing a denim jacket and a hoodie, black jeans, then completing it with sporty shoes.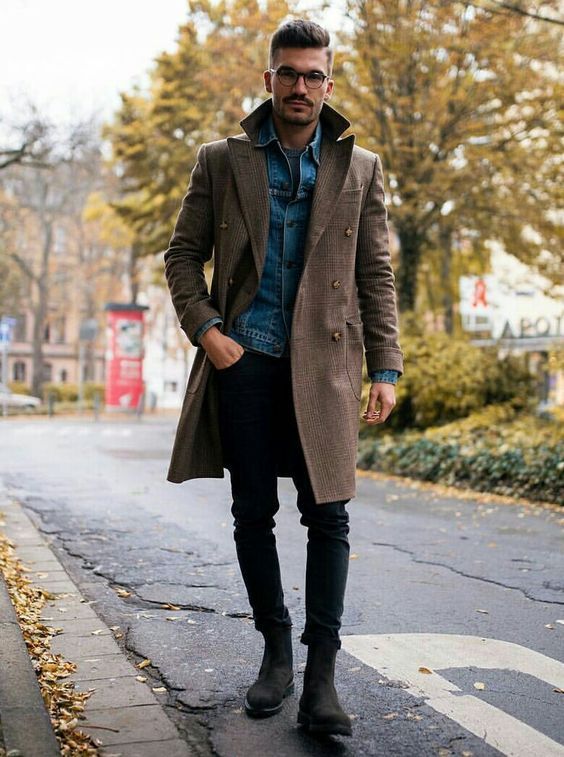 Create your trendy style in your men's outfit use a denim shirt that is wrapped with a brown plaid coat. Advancing Christmas outfits for men with Chelsea boots and black jeans that would make you look trendy.
Swag Style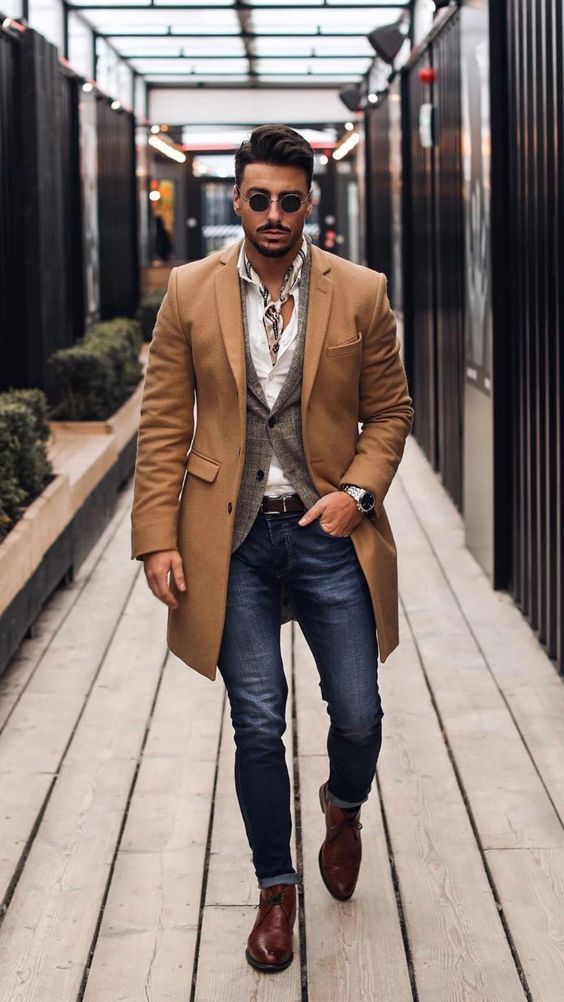 Try to get swaggy outfits on your Christmas day and this wouldn't fail to give you the best performance. Emphasize your manly side to your formal fashion style, you need to have some elements like a collared shirt that layered with a vest, a camel winter coat as a formal touch, and then pairing with jeans. Don't forget you also need a leather boot in brown color. Perfect your appearance by adding some accessories like a mini scarf for switching a tie, a shiny watch, and a leather belt. This definitely would be the best men's outfit to look fashionable on Christmas day.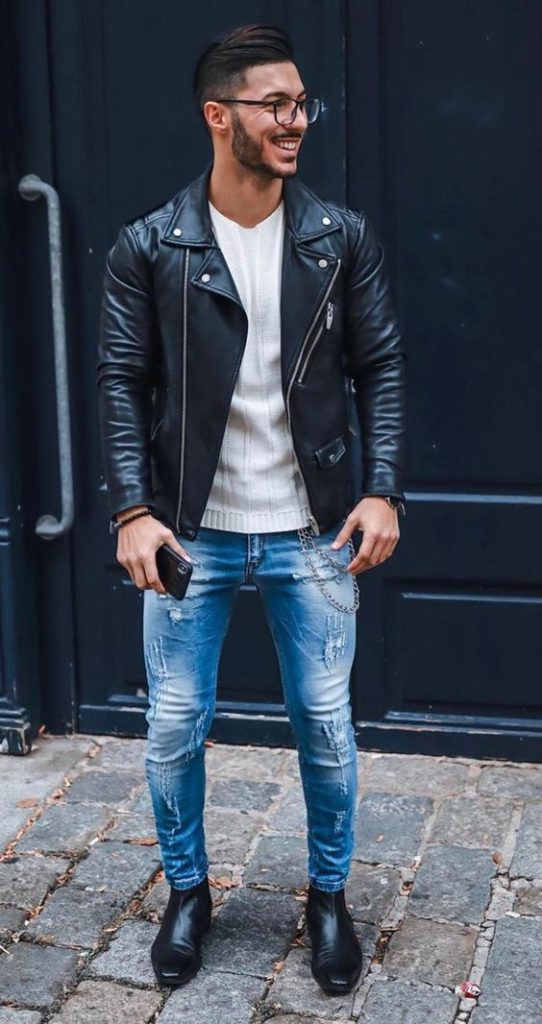 To achieve swag style, you can add leather jackets and ripped jeans to describe the luxurious swagger. When you want to bring awesomeness to your Christmas outfit, you can reflect it on your leather jackets and boots. Besides that, ripped jeans would be ideal to draw your swaggy style with a little ripped look.