Olidfashion.com – From time to time the bohemian style is still popular and admired by many people because of its unique style. Whether it's bohemian fashion, makeup, or a bohemian hairstyle, this style will keep you looking fashionable on a daily basis. Obtaining a characteristic of bohemian style, it's actually not that difficult. In addition to wearing an ethnic or leather clothing style, you can also get this look from the hairdo.
Talking about bohemian hairstyle, it can inseverable from messy loose hair or unique braided hairdo. As a result, it usually does not require a lot of time and effort to do, making it ideal for any girl. Besides, bohemian hairstyles would look suit on both long hair and short hair. Believe me, girls, a boho hairstyle will make you look more attractive.
Much more boho hairstyles have evolved that seemed to become a high point of the chic daily look. So, at this time we have some easy bohemian hairstyle ideas that are worth mastering for everyday hairdos or festival events. With reference to natural inspirations and 70s fashion trends, get ready with a messy bun, cute braids, or twisted hairstyle for easy and creative concerning. Are you feeling excited now, so let's see the list down below!
Half Messy Bun Hairstyle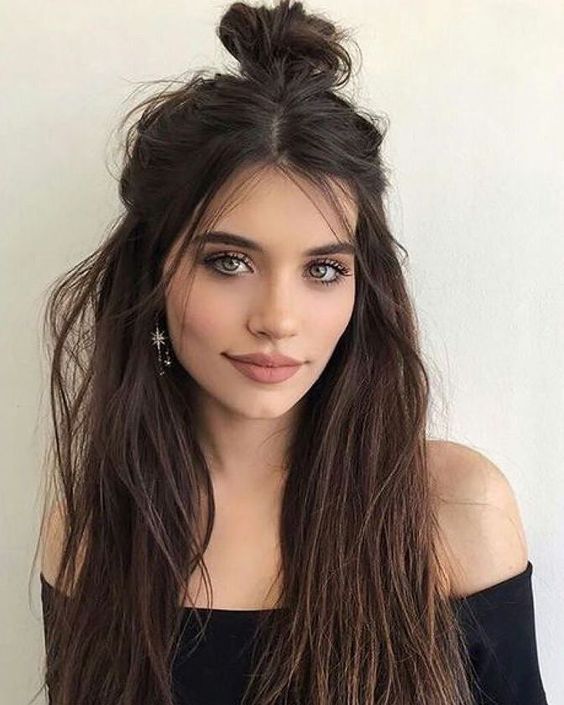 If you're looking for a simple back-to-school hairstyle, consider this boho look. A half-up messy bun bohemian hairstyle can elevate your performance in class. What you need to do is just tie your hair in a half-up then make it a bun. For the rest, simply let it loosen straight.
Dutch Braids Top Knot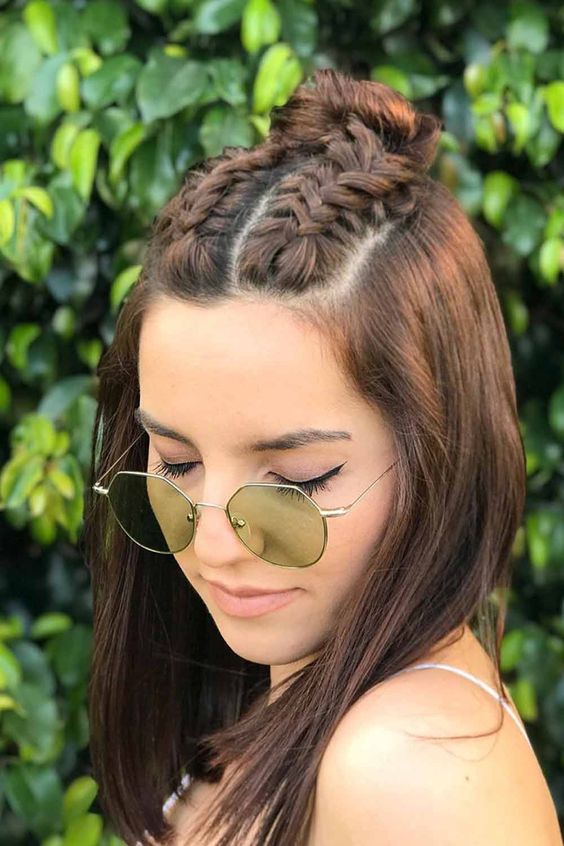 If you have short hair, this dutch braid top knot can serve as an easy bohemian hairstyle inspiration. For this, you can start braiding your hair on the top and then finish it with a knot. This is one of the best ideas to style your short hair. You can use it as your chic summer look.
Braided with Boho Hair Wrap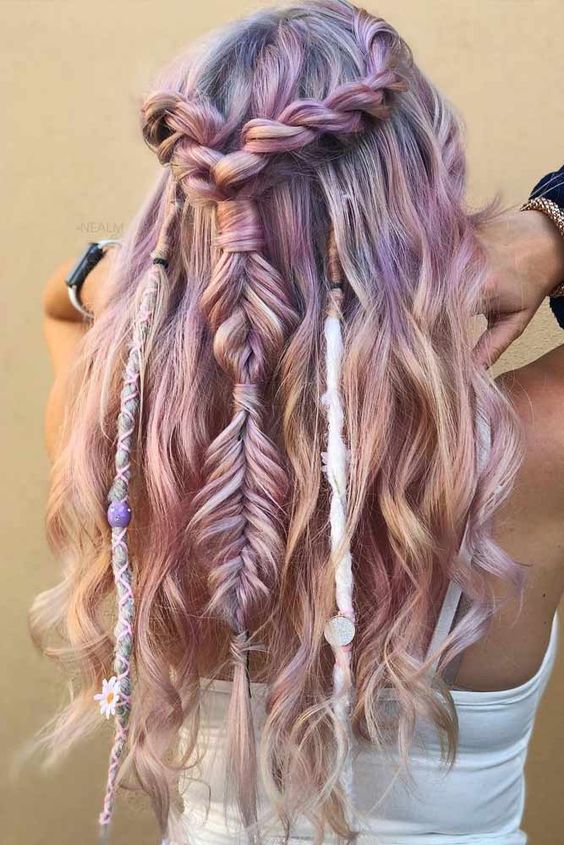 This bohemian hairstyle is so simple to recreate than it looks! What you need to do just braiding your half-up hair and making a crown. You can also combine twisted, dutch, and fishtail braided here. Then, get a long rope to create a hippie wrap braid in the rest of your hair. Simply make one or two braids and accessorize with cute hair accessories to make it more appealing.
Headscarf Braids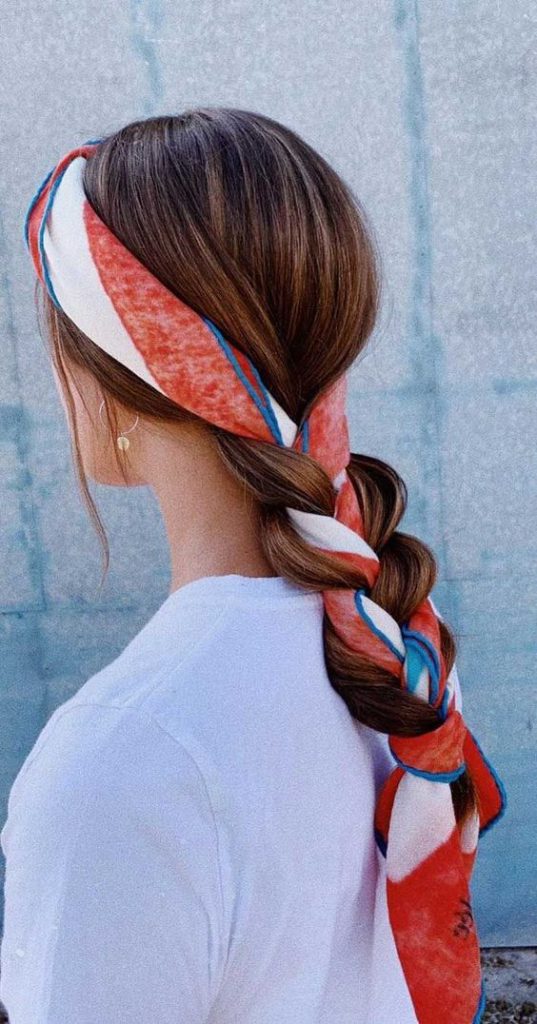 Another easy bohemian hairstyle to do yourself is this scarf-braided hairdo. The first thing you need to do is make your hair neat then place a scarf when you start braiding your hair. This hairstyle is particularly helpful for women who have thin hair. Since the scarf would add more volume to the braid. Furthermore, you can creatively do a dutch braid or french braid with this hairstyle.
Twisted Headscarf with Updos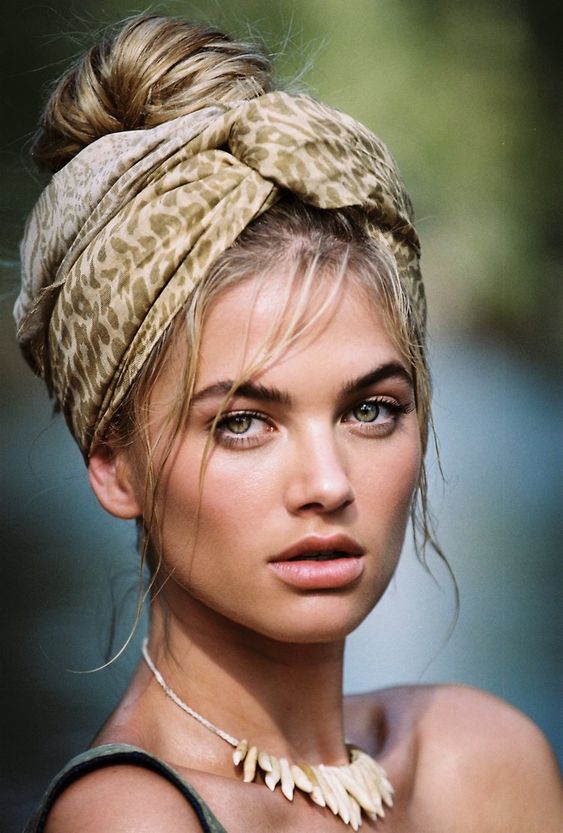 This one is a bit hippie look by adding a twisted scarf into your updo. You just have to make a messy hair updo and then put a scarf around it like a turban or bandana. To elevate your look, pick the scarf in a bohemian pattern, and then let it do its own thing. This easy bohemian hairstyle is usually got on festival day look.
Twisted Half-up Hairstyle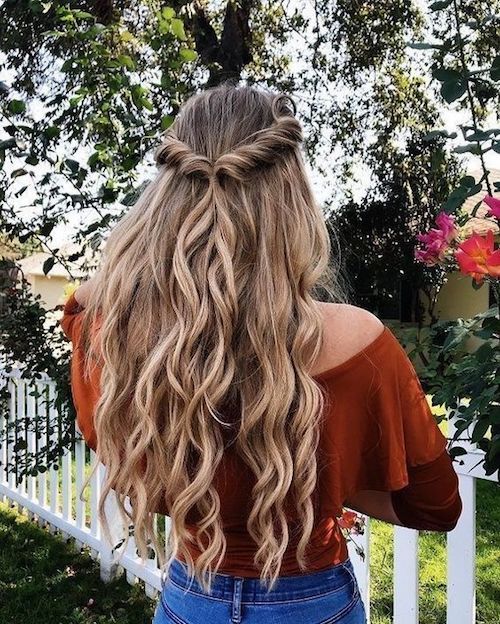 This bohemian hairstyle is ideal for girls who prefer their hair to be straight and loose but want to add a chic touch to their appearance. You can create a twisted half-up hairstyle. You'll think it's ordinary. That's why you need to curly the rest of your hair. Also, you can also add a ribbon as an accessory to look prettier.
Messy Bun with Braids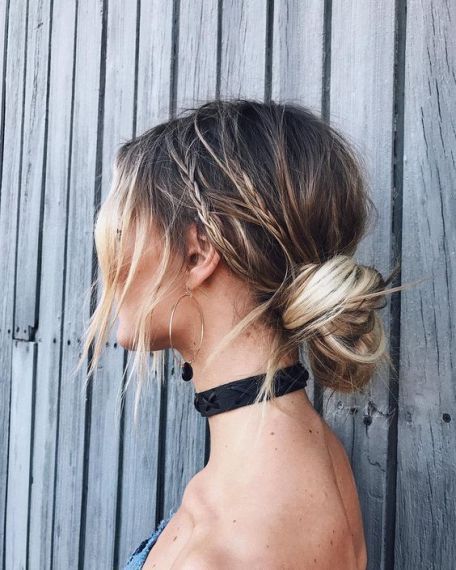 Check out this unique bohemian hairstyle! One of the simplest hairstyles to achieve. Messy buns are a simple hairstyle that can be enhanced with braids. Braids, like hairpins and ribbons, can be used as hair accessories. For this, simply braid your hair and pull it up into a messy bun. That's all there is to it! A stunning boho hairstyle that looks great on any occasion.
Scarf on Head Hairstyle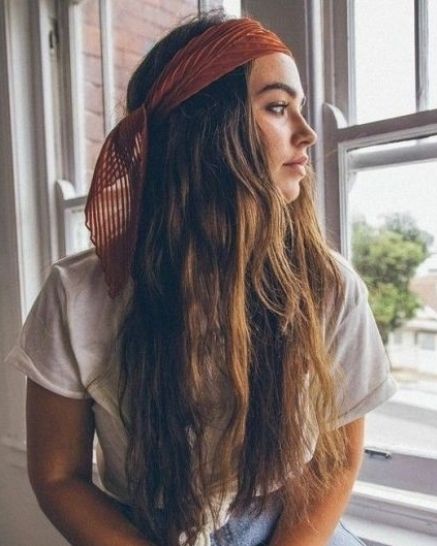 What you should know is that bohemian hairstyles are always unique and eye-catching. With this, you'll get a different look in the crowd. If you think bohemian looks are only about buns, twists, knots, and braids, you're mistaken! The hippie, who also uses the bohemian concept, wears a scarf on their head. They use the natural messiness of their hair and then tie up a scarf on it. This is also the most effortless boho hairstyle to recreate. However, it should be noted that, despite the messy appearance, such hairstyles always end up looking chic!
Chic Braided Ponytail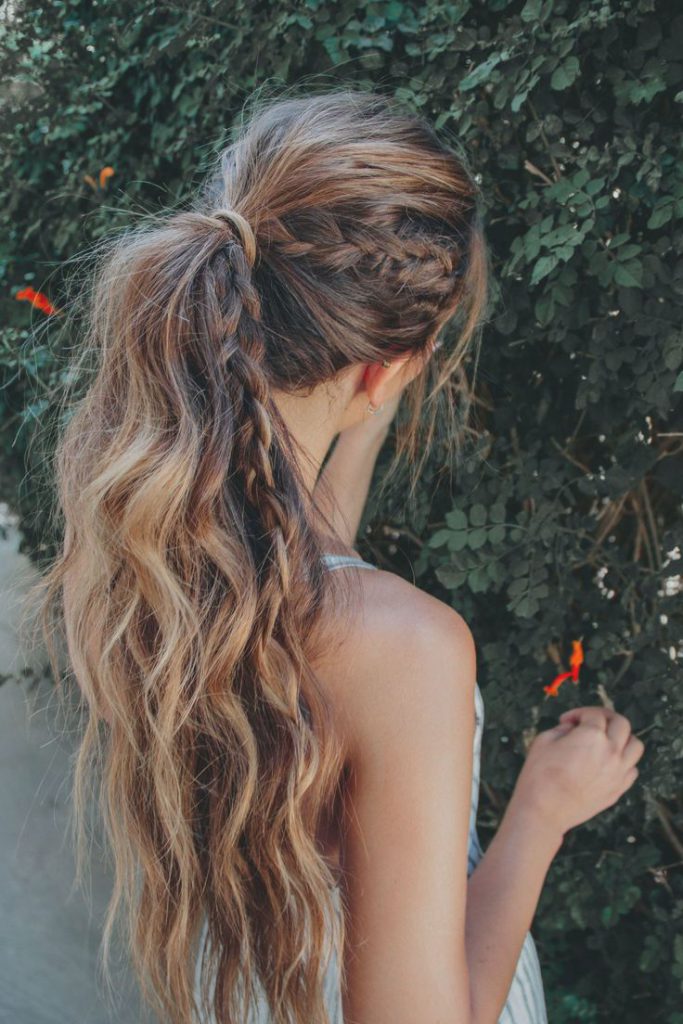 This is also one of the effortless chic bohemian hairstyle ideas! If you have long hair, you can do this braided ponytail. First, curl your hair or let it in a natural wave, then make a braid on one or both sides of your head. For the next, you just need to tie up all your hair in a high ponytail. This hairstyle looks better with your casual cute outfits.
Unique Pouf Multi Pony Hairdo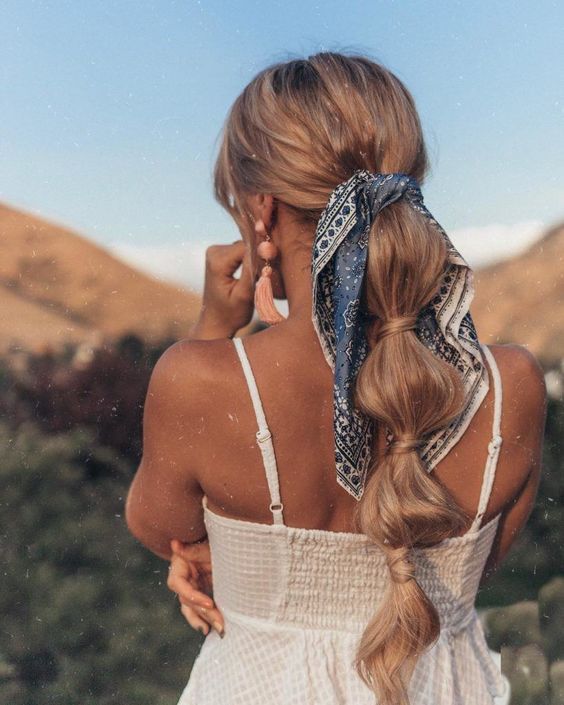 If you want something laid back look but elegant, just do a pouf multi-pony hairstyle. Besides, this look takes only a few minutes to complete with a few bands and a simple scarf! You only need to make a low or mid ponytail then take some elastic bands to create a pouf all along your ponytail. Then to have done perfectly, cover the elastic band by wresting your hair over it. Don't miss out to tie the scarf at the top of the ponytail to have a chic elegant style.
Low Ponytail with Scarf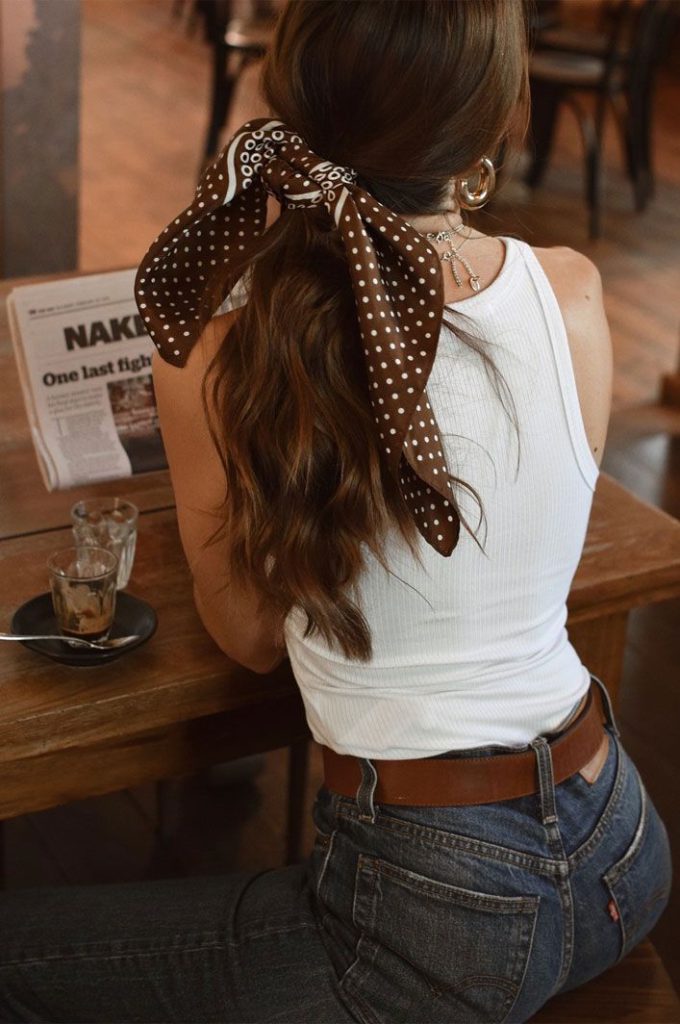 Another hairdo with a scarf! I believe this easy bohemian hairstyle is something that gives a casual and pretty hint to your bohemian look. This hairstyle is appropriate for a fun day out, a romantic date night, or just a relaxing day at home. Not only just that, but it's also a bit flirty, timeless, and adorable! Besides, you just need to take a little time for doing this hairdo. You just need to curly your hair then tie it in a low ponytail and give a scarf as an accessory. It's quite simple, right? But you get an elegant timeless look with this.
Simple Regular Braid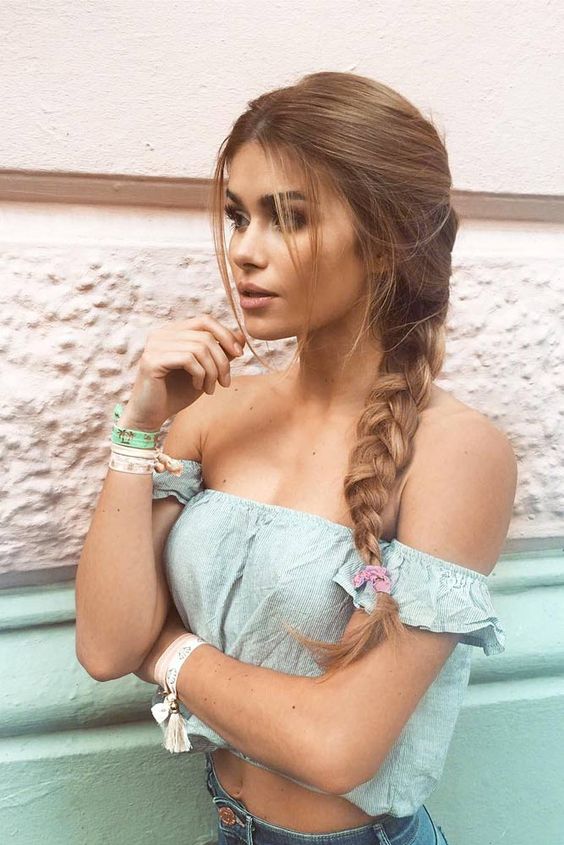 Looking for a stunning hairstyle for any occasion (whether for a party, wedding, or going out )? How about this simple and easy bohemian hairstyle? Yes, this regular braid can become both a formal and casual look. As it turns out, the simplicity of this three-strand braid is enough to transform you into a chic hippie's hair.
Double Pull Through Braids with Bright Headscarf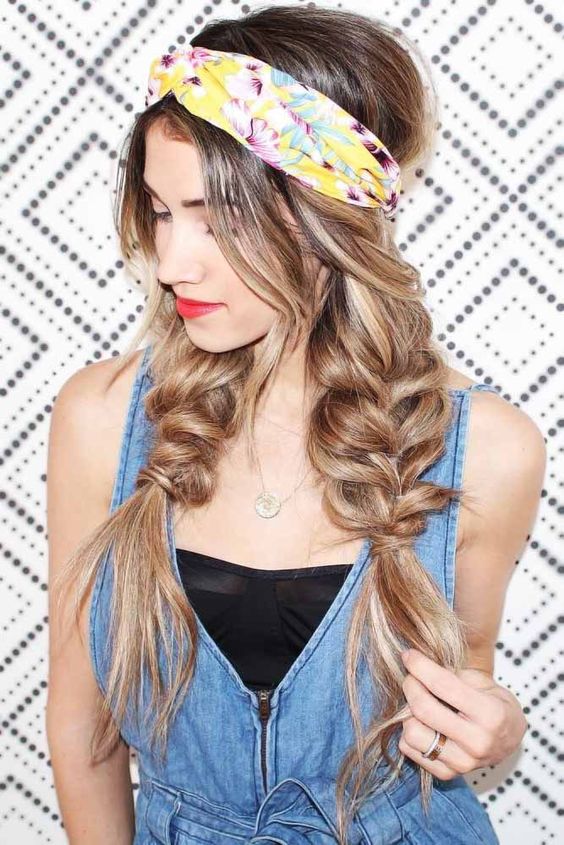 Take a look at the hippie style! It also brings a bohemian look. Well, many ladies consider a hippie style identic with a unique look even in its hairdo. If you want a hippie-inspired bohemian hairstyle, pair these double pull-through braids with a bright headband or scarf. When you look at this hairstyle, it appears complicated, but it's not as difficult as it appears when you recreate it. As long as you have good ability in braiding hair. Use this idea as your inspiration to make your hair differently every day.
Double Low Bun Hairdo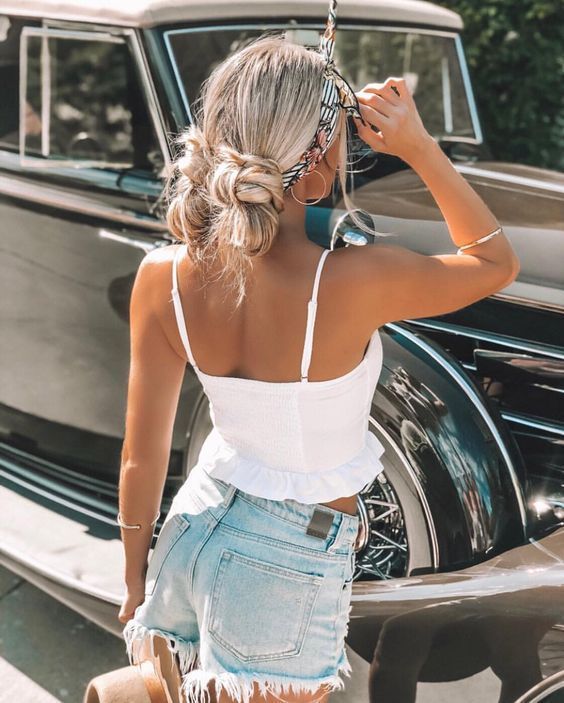 Aside from the space bun, this double low bun is what we meant by a cute bohemian hairstyle. Not only that, but when you need an effortless hairdo that is simple to recreate, this double low bun is the kind of style you should put on your list to do. What you need to do is just split your hair in half then create two messy buns on each side. If you want, you can put some bohemian accessories to stand your hairstyle look. This style would give you a fun vibe and make you have to step outside of your comfort zone in a ponytail and loose hairdo.
One-Sided Braid with Edgy Hair Accessory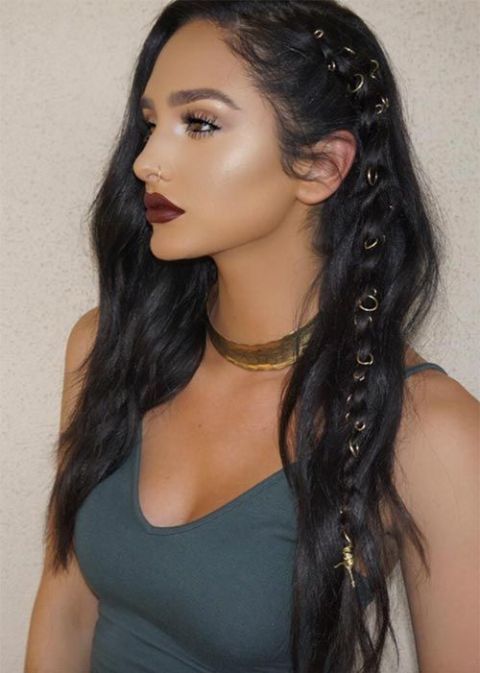 Try an easy bohemian hairstyle with some edgy hair accessories if you want to rock a modern hippie look at Coachella. This look is ideal for girls who prefer their hair straight and loose but want to add a bit of attraction. For this, you can create a side braided like above. This hairstyle is here to stay your chic grunge style with the bold makeup look.
Look Chic in Double Bubble Braid Hairstyle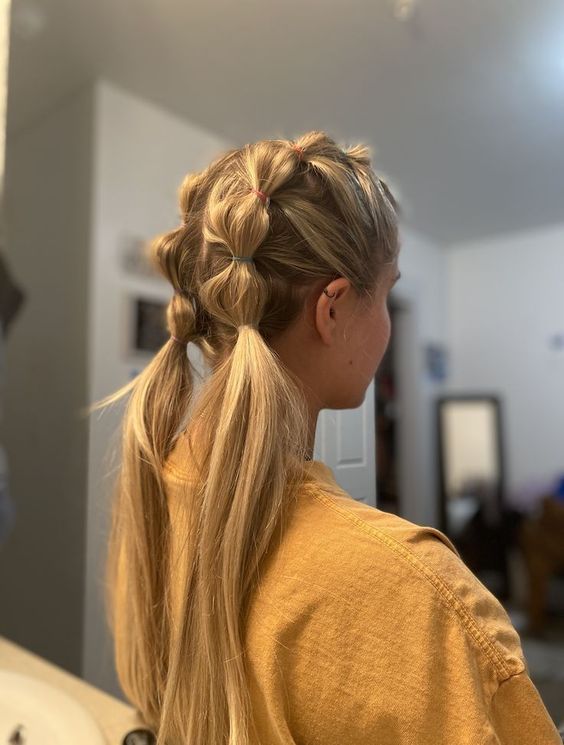 To add chicness to your look, there are numerous ways to incorporate braids into a simple hairstyle. Like this easy bohemia hairstyle idea. The double bubble braids with two ponies are a great way to keep you looking prettier. First, split your hair and then make a pouf by tying your hair with some elastic bands on each side. Use a hair tie to secure both bubble braids and leave the ends of your hair loose. You've got it! This look is adorable, practical, and straightforward! Excellent for a variety of events!
A Half Bun with Multiple Braids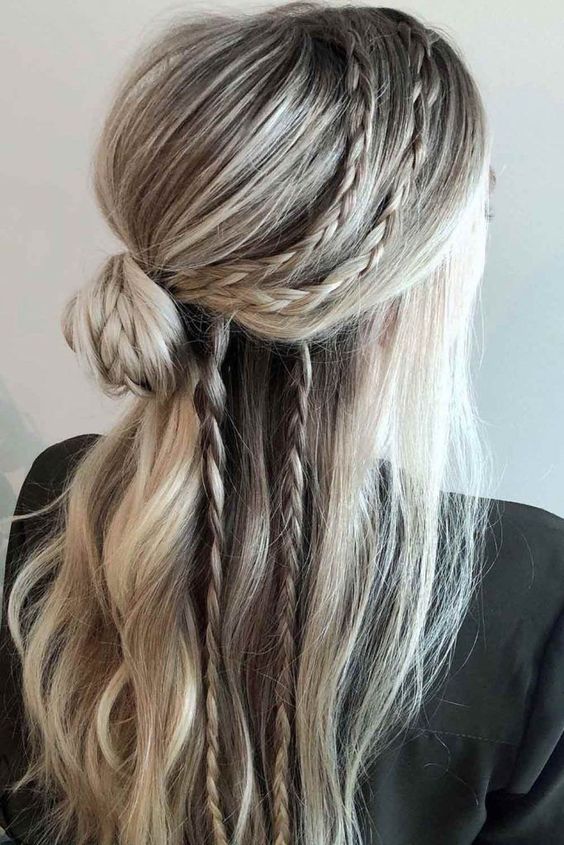 Those with long hair have a fantastic canvas to experiment with the bohemian hairstyle. You can easily transform your hair into a variety of styles, such as a half-up braided hairdo. Simply divide your hair in half and make some tiny braids before combining it and making a half-up bun. You can style the rest of your hair straight and loose, add simple braids, or do it curly. Besides, there isn't any secret that this easy bohemian hairstyle fits all outfits from music festival style to spring and summer breezy dresses.
Twisted Braid with Rattan Hat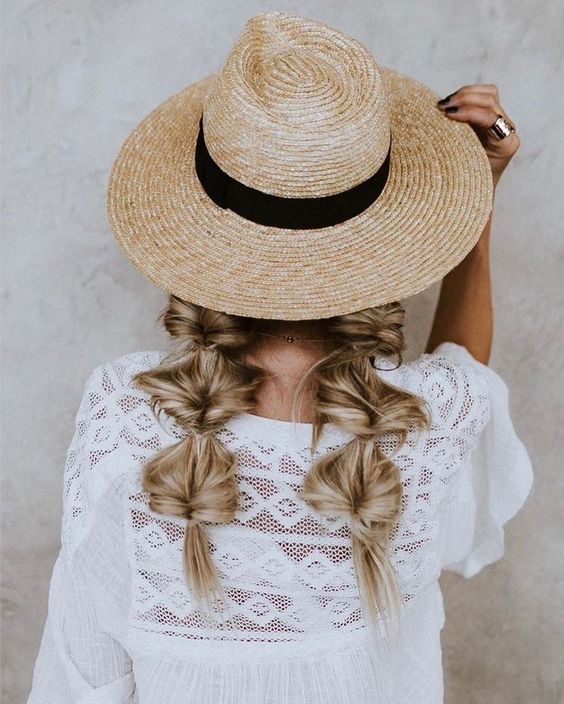 Talking about one typical bohemian accessory, a rattan hat that you should not be missed. When you plan on a fashionable outfit for beachy style, this hat is what you really need. Furthermore, to stand your appearance more fascinating try to do an easy bohemian hairstyle with twisted braids. This typical braid is so simple to recreate. Besides, you can make your look become cuter by getting a two-sided twisted braid.
Dutch Fishtail Braids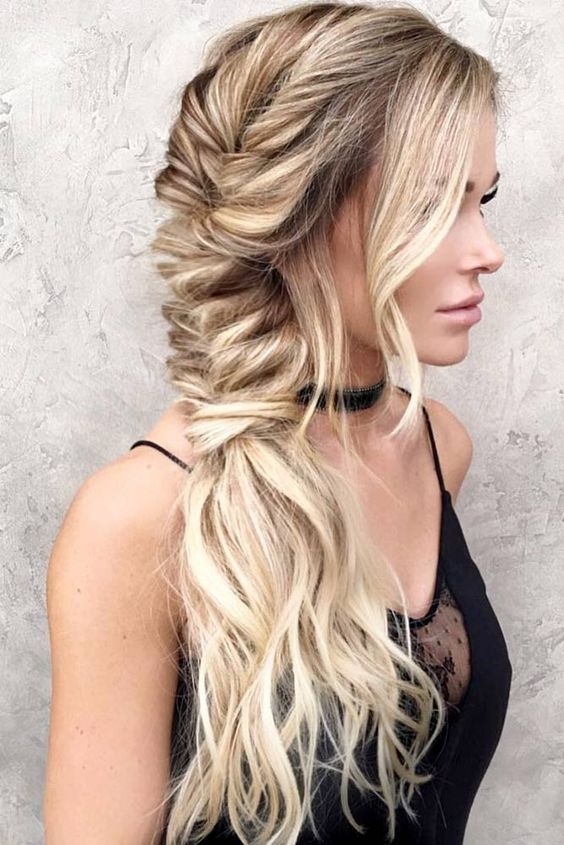 If you prefer an easy bohemian hairstyle, don't forget about fishtail braids. This simple braid can hold all your hair and make it look chicer. You can be braiding your hair on the side to create such a romantic feel to your appearance. You can also add side bangs to elevate your boho hairstyle. This style is suitable for both straight and curly hair. You can also be creative to use a fishtail braid like in the picture above.
Look Pretty with Space Bun Hairstyle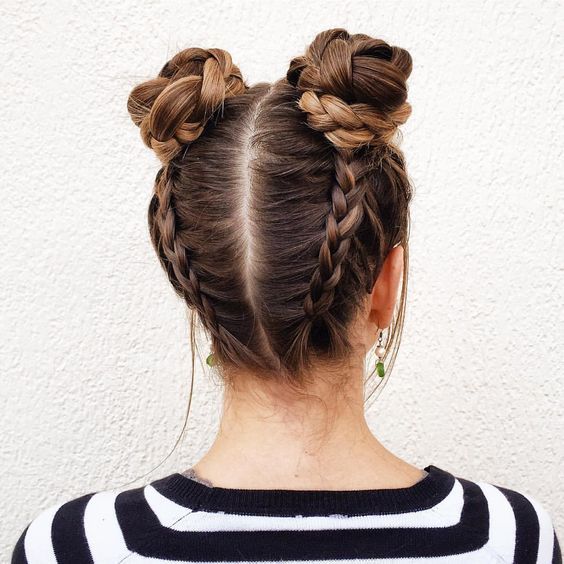 As for teen girls, this easy bohemian hairstyle is a great anchor point in your appearance. A braided space bun hairdo achieves that chic and playful vibe. This hairdo would be suited to your summer outfit look. As you need to know, this cute boho hairstyle looks great on teenagers. However, it doesn't rule out the possibility to look good for ladies of any age.
Whatever you're doing, whether going on a date or heading to a music festival, bohemian hairstyles will spark your imagination and make you feel instantly more attractive. Create your own never-before-seen bohemian look or imitate one of these ideas above.