Olidfashion.com – Winter, and Christmas are coming, it's time for you to find the best winter coat and jackets. You can still be fashionable in the winter season by choosing a trendy outfit that combines function and design in your winter coats. After all, this is the best period for getting dressed and bringing out all your woman coat collection.
The Warmth and Stylish Winter Coat for Woman
When the weather gets cold, it would be hard to find cozy outwear that can keep you from freezing. You need to wear some layering pieces to keep you still warm inside. For a woman who wants to look beautiful with their winter outfit, they can use winter coats as a choice for styling their wear during the winter season. There are fur coats, wool coats, denim coats, and others. We narrowed it down to 20 of the best stylish and warm winter coats for women which can be inspiring your outfit.
Casual Long Sleeve Winter Coat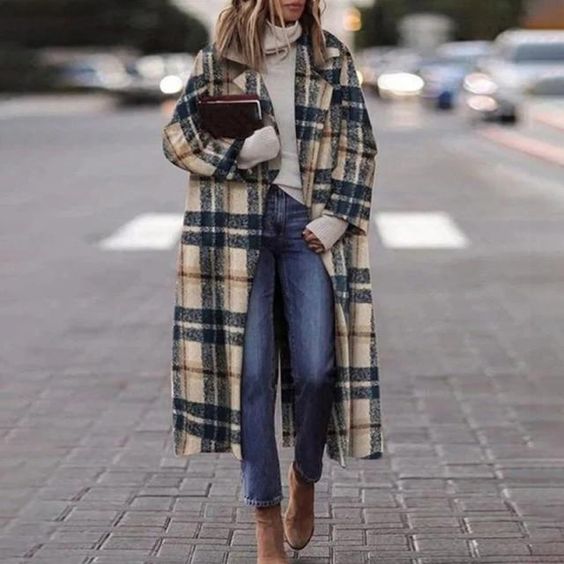 This coat comes in casual length and silhouette. Using the right pattern and nontraditional color would make this coat look stylish and also warm to wear in the winter. Styling this coat with jeans pants, sweaters, and boots short heels could represent you like a smart woman.
Christmas Over Coat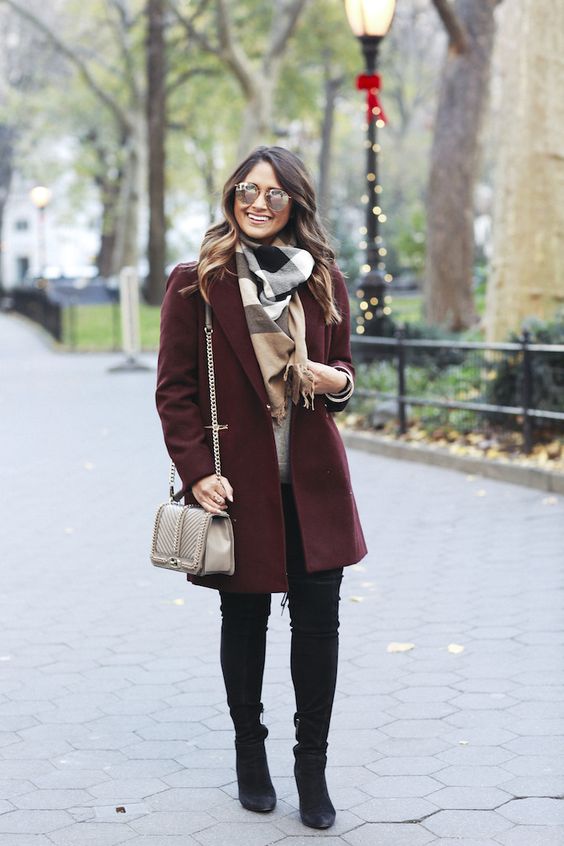 Christmas is identical to the red color, and you can use it to represent Christmas eve in your red coat. This actually would make you look stylish and cozy in winter. Adding a scarf and long boost would make you ready to hang out with your friend.
Classy Coat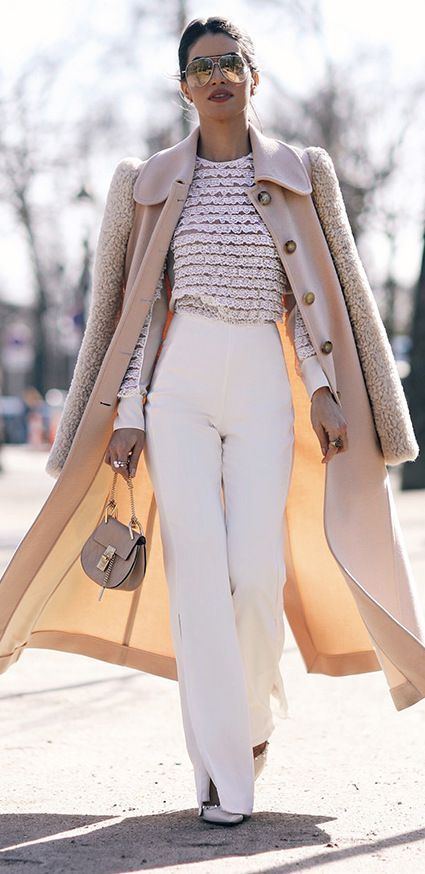 Don't let the cold prevent you from being fashionable and looking trendy. Wear some classy coats to make you look beautiful and elegant. Using pastel colors like cream with long coat models on your outfit would make it seem classy. You can fit the coats with high waist pants and use a handbag to complete your appearance.
Denim Coat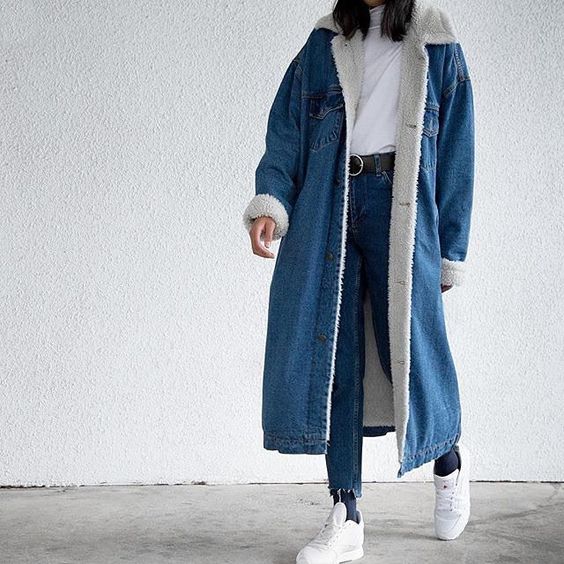 Denim lovers don't have to give up on their jeans jackets just because of the extremely cold weather. You can still use it by appropriating style and making it cozy to use from time to time, especially for the winter season. Use jeans and sports shoes that fit it with denim coats, you will get a sporty style.
Extra Large Coat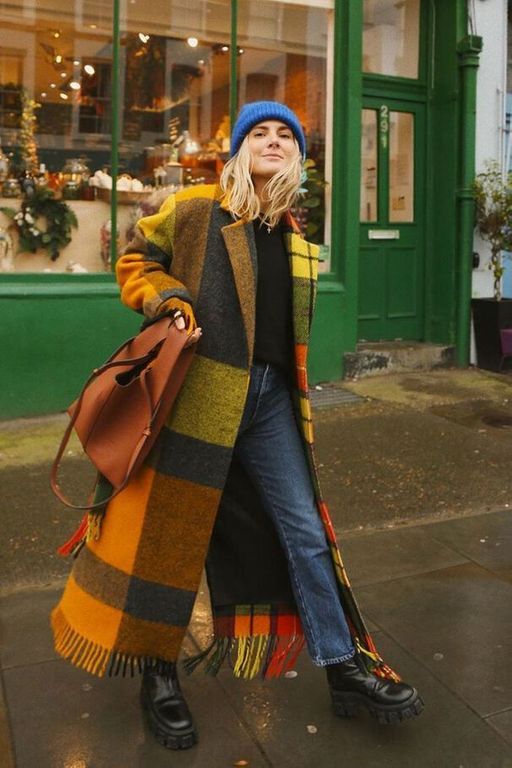 Using an extra-large coat would make you feel warm and cozy in the wintertime. Besides that, it would be easy to mix and match with any women's outfit that never fails to make you look stylish. For example, you can
Fur Coat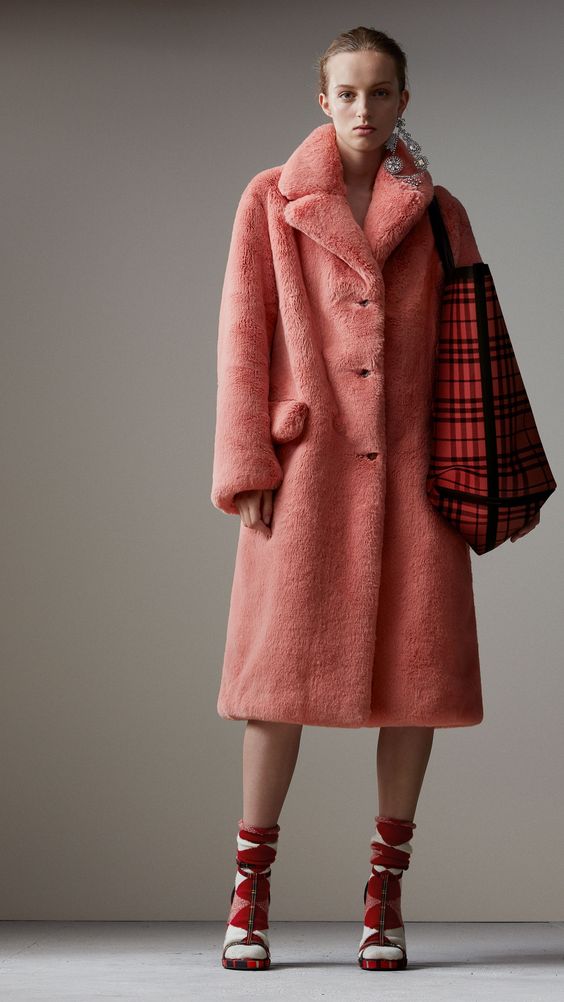 Get a glam outlook by wearing fur coats that are designed feminine with a long cut. Fur coats never fail to bring a glamorous appearance to your winter style and they could be used to inspire your outfit. Match your fur coats with a minimalist outfit that would make you look more glamorous.
Knitting Coat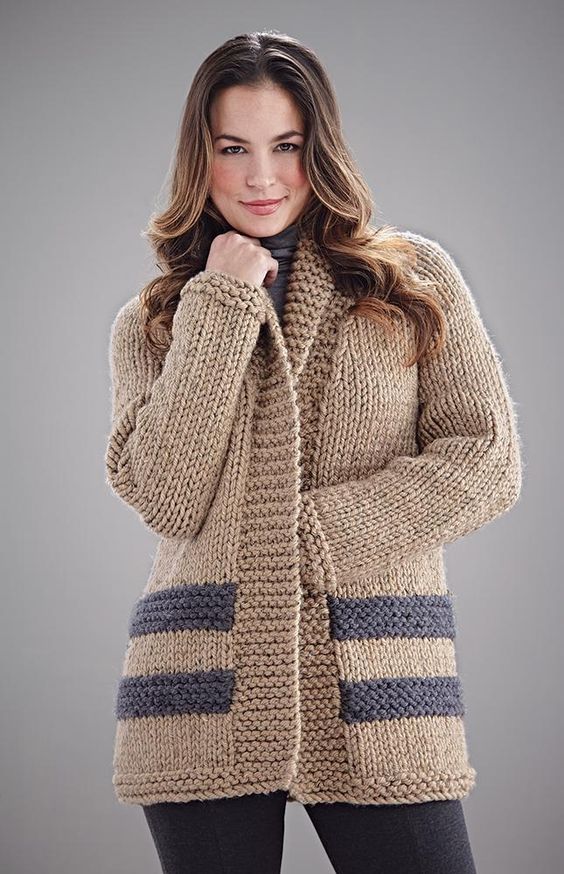 Knitting coats can be your choice to make you warm and cozy. Keep styling and comfortable using this cozy coat that's made from soft knit fabrics. You also could wear knit coats in a casual style by matching them with jeans and a sweater in monochrome color.
Leather Coat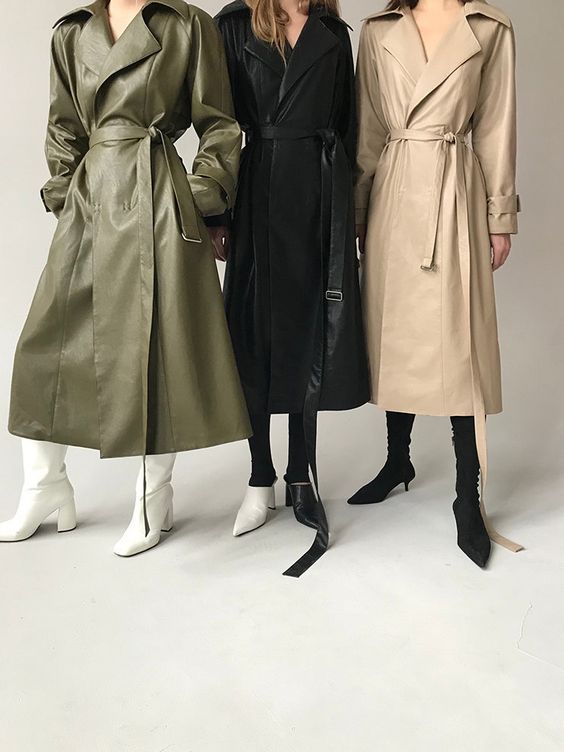 Leather coats would bring a fresh impression and combining them with some elements such as self tie-belt can bring elegant style to your winter outfit. Made by using soft imitation leather also could make you warm enough.
Oversized Winter Coat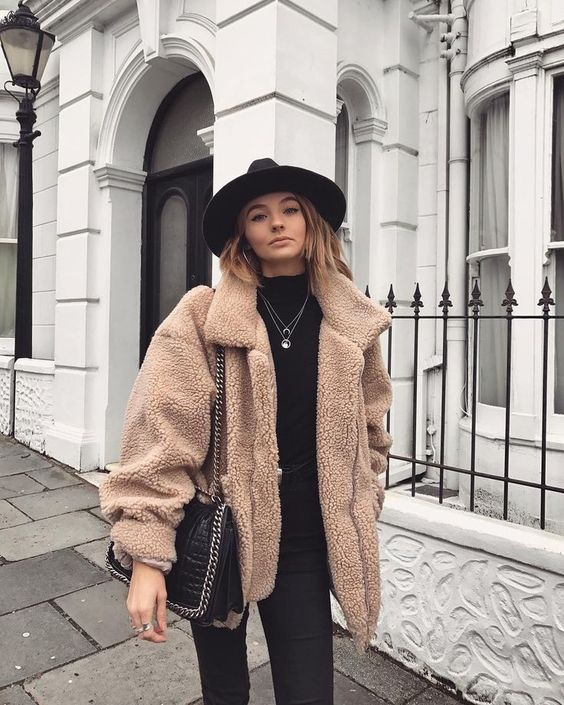 Feel comfortable and stylish in the winter using oversized coats. This coat is modest and become a trend today. You can easy to combine an oversized coat with another wardrobe style such as wit black jeans and hats. Besides that oversized coat also help you to hide the weakness of your body.
Plaid Coat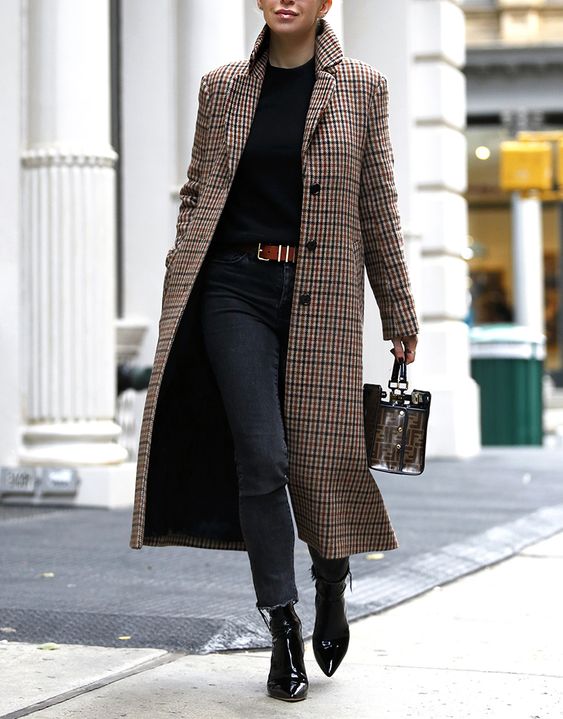 The plaid pattern is a timeless style in your outfit. It never goes out of style to design your outfits to look awesome and become the trend center. So, don't be afraid to use plaid patterns on your winter coats. Casually your outfit by combining the plaid coats with jeans, boots, and handbags.
Puffer Coat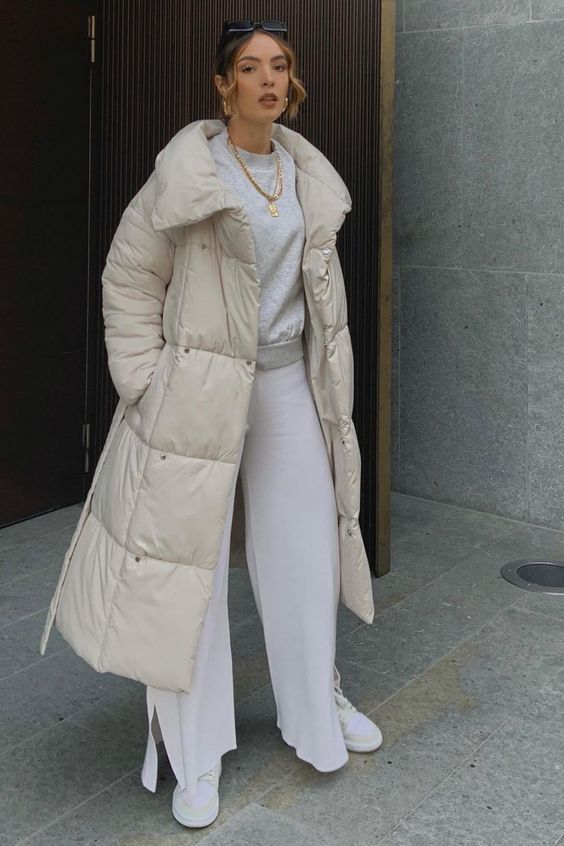 A Puffer coat never disappoints you to be stylish and warm in one outfit. It's always become popular in the winter season and is considered to become the warmest winter coat for women. You can match this coat with a t-shirt, high waist jeans, and sports shoes.
Shearling Coat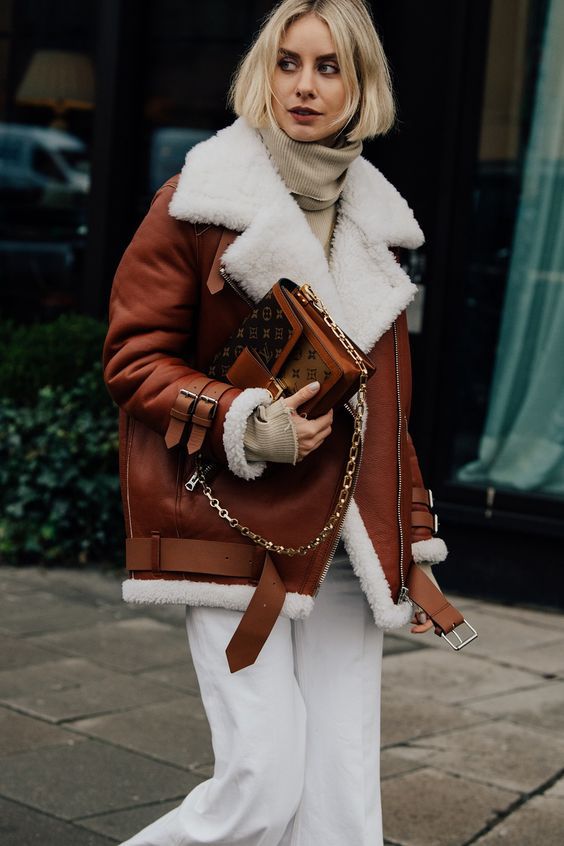 The shearling coat is the most favorite among the women because it's fashionable and also could keep you warm. Shearling coats are made from sheepskin which the short wool has wrapped on the inside and the tanned side is worn on the outside, this makes shearling coats look stylish and warm. You can style your own mode using this coat, by matching it with white pants, a brown sweater, and a brown sling bag to highlight your shearling coat.
Trench Coat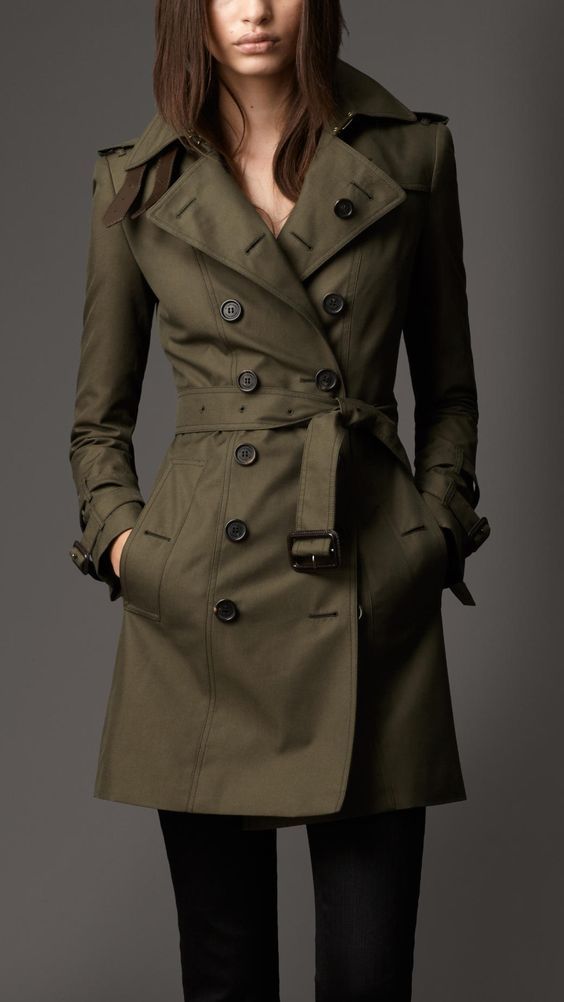 Trench coats have become an option for styling your winter outfit. Adapting from army officer coats makes this coat look elegant, trendy, and formal in women's winter outfits. Besides that, it's also leaving masculine energy on your clothing style by using khaki color in it. You can wear it with black legging pants and others that have monochrome colors.
Vintage Coat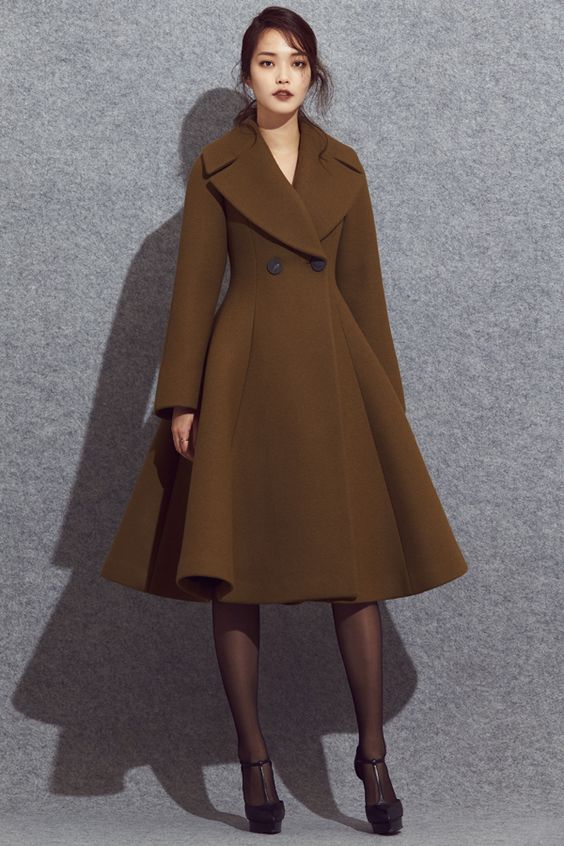 Vintage style has become a trend for years even in the outfit style. Women like elegant and classic looks using vintage coats. Retro and vintage styles wouldn't make your style out of date, but they will make you look great and charming. Perfect your appearance use long stockings and stilettos that bring a feminine glance to your attire.
Monochrome Coat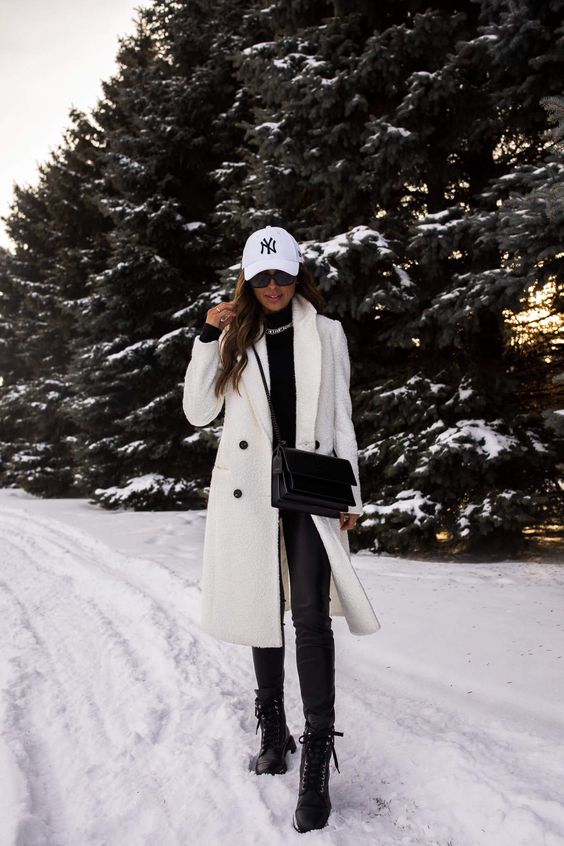 Monochromatic colors still become a favorite and popular fashion trend even for women's winter coats. Choosing black and white colors on your winter coats would make you look more feminine, elegant, and fancy. Mix and match with black jeans, boots, sweater, and add some accessories like a sling bag, hat, and glasses to perfect your today's outfit.
Winter Cape Coat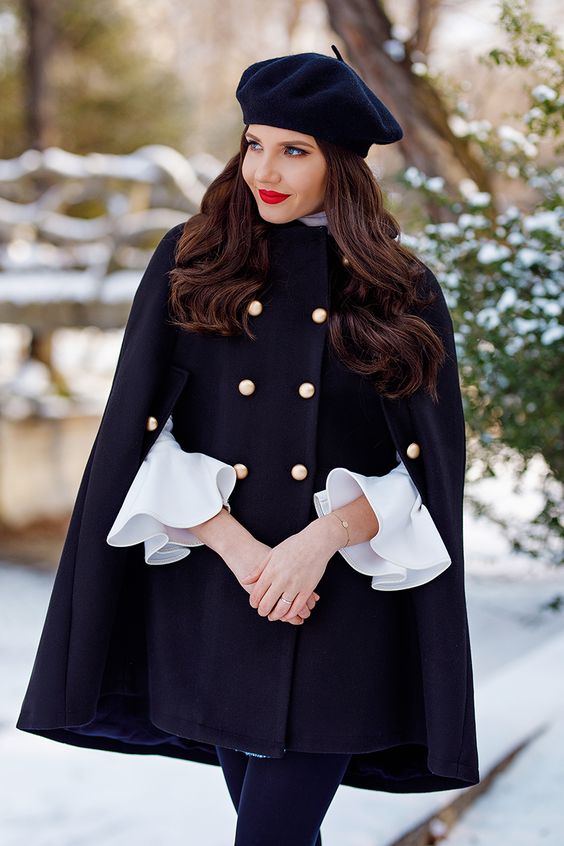 Update your winter coat using a feminine classic cape coat that gives you a formal vibe in your outfit. It's a little look classic but really fancy to wear for the Christmas event. Combining this coat with your dress and long boots will accomplish your presence.
Wool Coat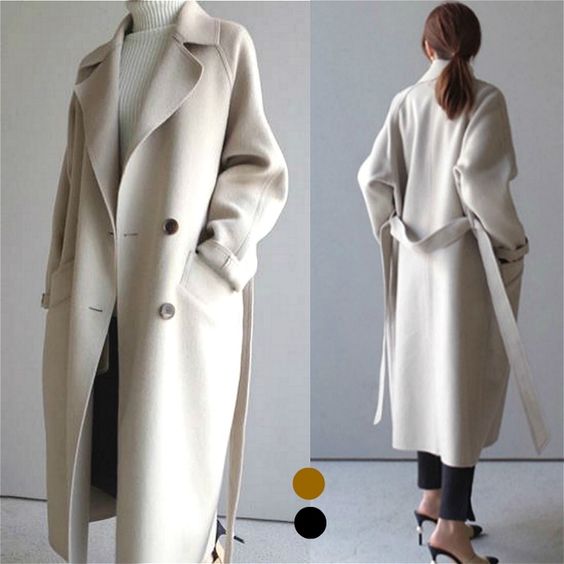 Wool coats are mostly used in the winter to make women still warm when they go outside for activity. They also have more models and be designed by following today's trends. Wearing a wool coat with a sweater, legging pants, and short heels will bring a simple and elegant appearance to your style.
Camel Coat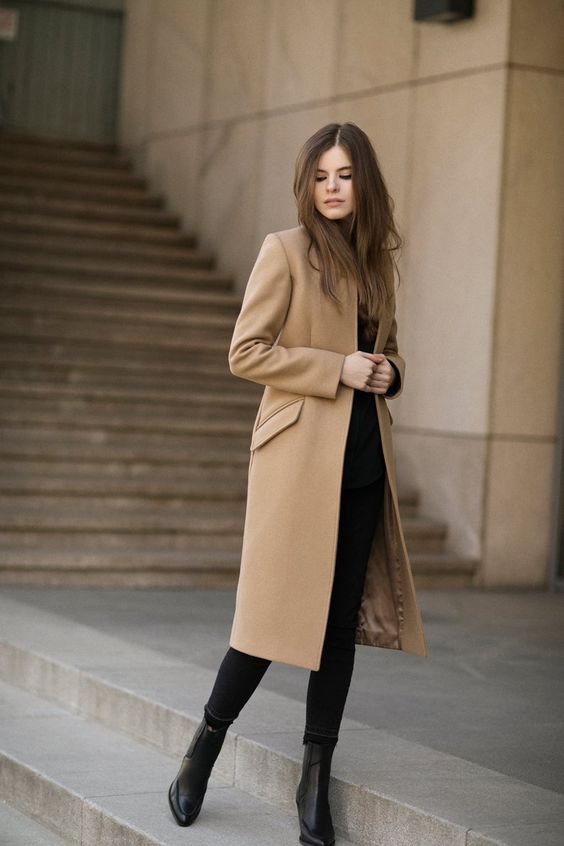 Camel coats have been popular for decades because they could fit with any outfit in your wardrobe. Having warm and skin tone color makes the camel coat become the best choice to wear in your winter fashion. You could match it with boots, a t-shirt, and legging to make an elegant style.
Single Breasted Coat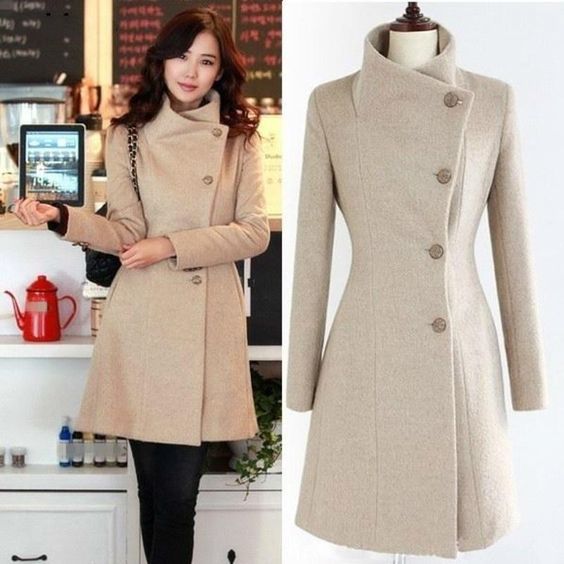 When you want to make your style look more pricy, you can wear a single-breasted coat to bring your style toward the next level. Besides the cape coat, this kind of coat also would make your winter style look fancy and warm. You just need a simple outfit like black pants, a sweater, and a sling bag to complete it become stylish.
Minimalist Coat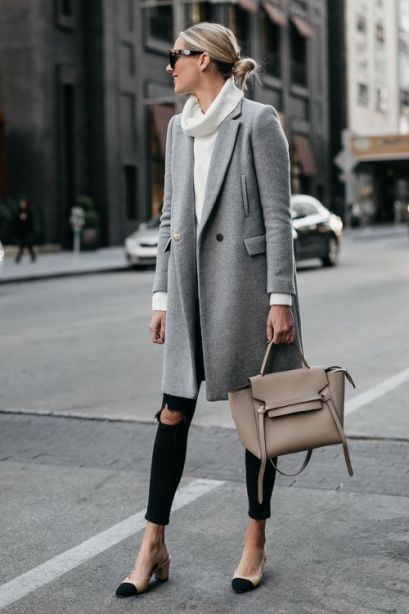 For you that like simple style, you can try to wear a minimalist coat that has monochrome colors such as grey as your winter style and doesn't have much detail in the design. Mix with a simple sweater, heels, and bags in pastel colors. This actually would bring an elegant look into your outfit.
Just because of freezing weather you can't do activities outside and wear pretty clothes. Choose your outfit and complete it using winter coats that would make your fashion more fabulous and warm. You could mix and match it according to your sense and inspiring style.